What to Serve with Potato Pancakes: 8 Best Sides (2023)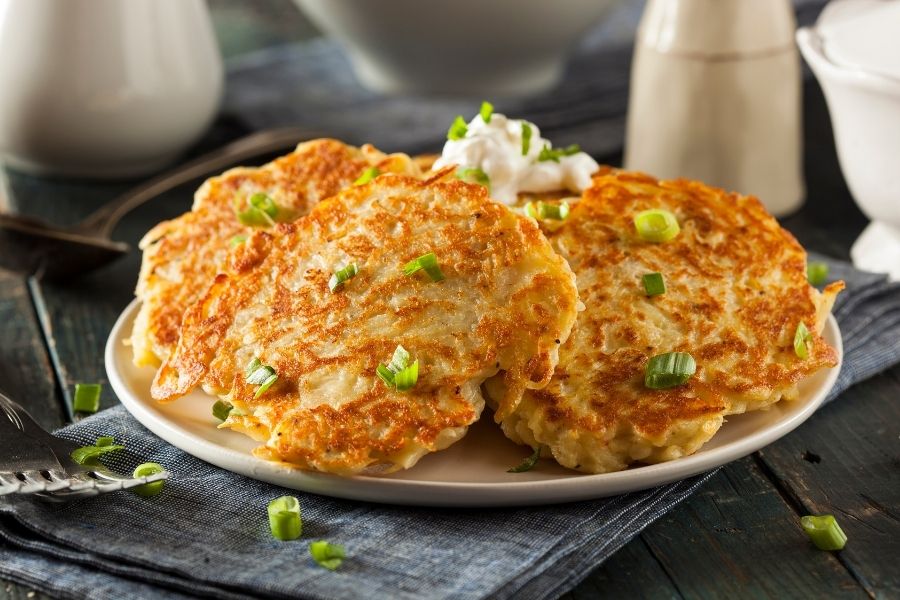 In this article, we share some ideas about what to serve with Potato Pancakes. Many are familiar with potato pancakes. Comforting in every sense of the word, they bring about a sense of nostalgia and even evoke holiday feelings.
Potato pancakes are pretty tasty and filling on their own. While they can certainly be eaten by themselves, there is no fun in that.
So we have come up with a list of what to serve with potato pancakes for you. Below are some suggestions that can elevate this humble dish into something more magical.
What to Serve with Potato Pancakes
1. Stews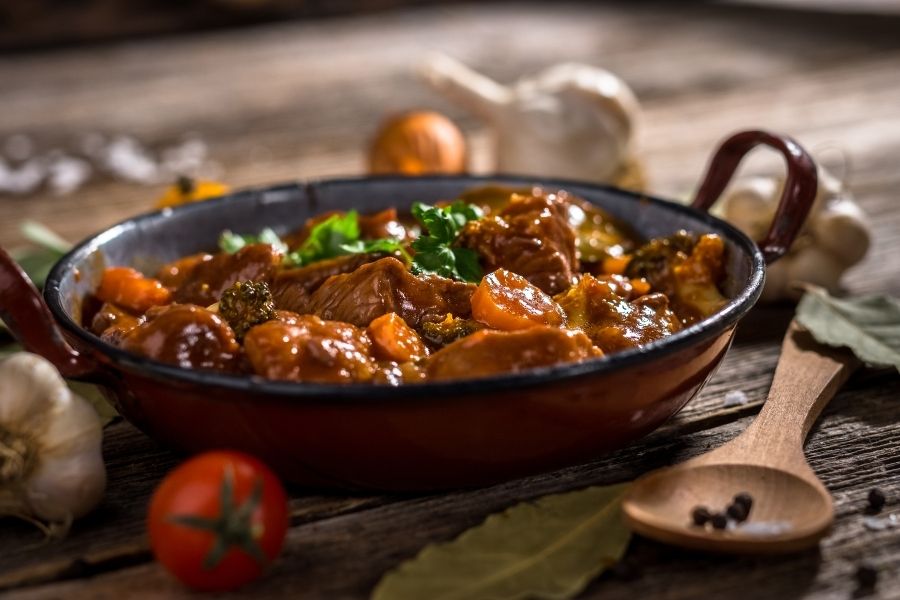 Beef stew is one of the most favored dishes to serve alongside potato pancakes and for good reason. The uber-rich and thick gravy work well with potato pancakes primarily because the pancakes absorb the sauce so well.
Potato pancakes also act as a filling side dish, completing the meal.
2. Roast Chicken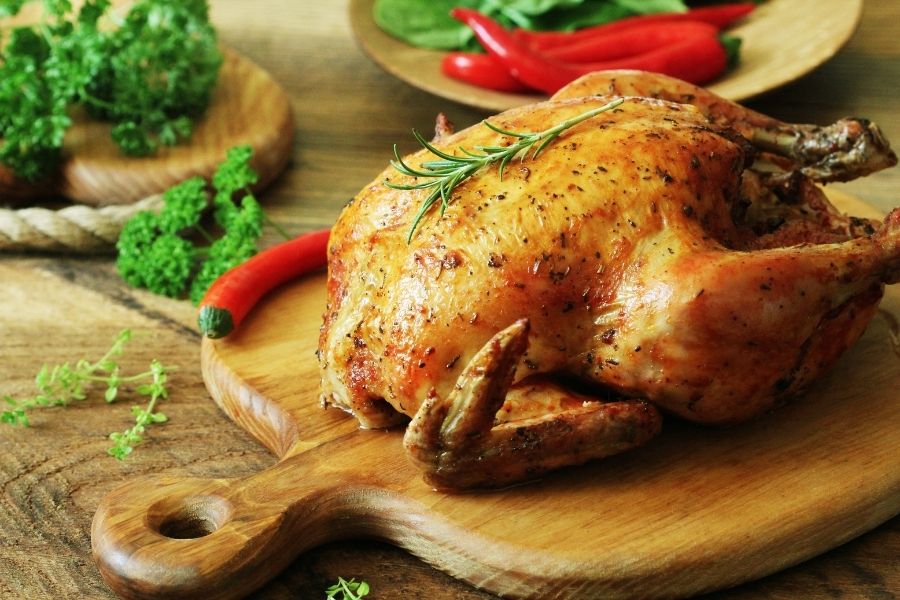 For those not up for stew, a simple meal made with roast chicken gives a flavorful accompaniment to potato pancakes. This protein-filled dish is not just filled with flavor, it also complements the carbohydrate-rich potatoes.
Likewise, since roast chicken does not come coated with breading or with all the other trimmings, it allows the flavors to shine through.
3. Lox or Salmon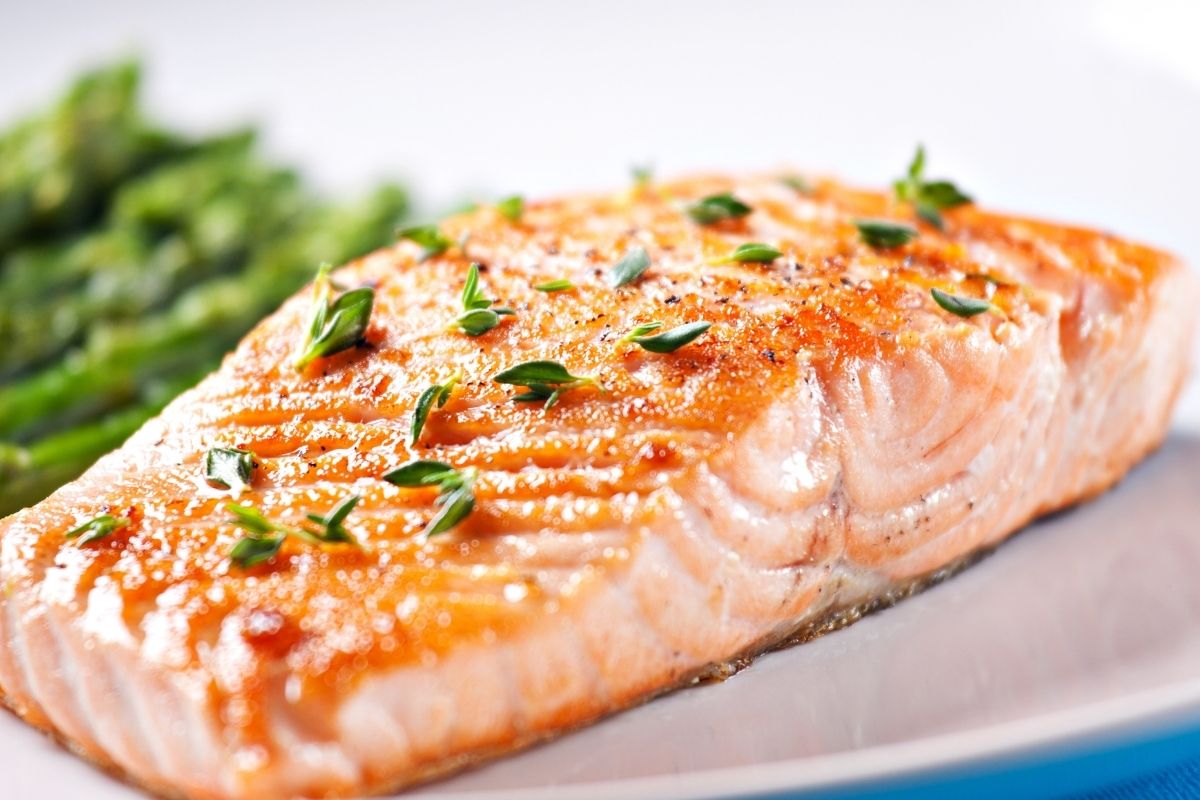 Place smoked salmon slices or lox on top of the potato pancakes to make gravlax. This allows the potato to serve as a sort of 'bread' to hold the toppings, similar to eating bagels with cream cheese.
Partner this with a generous serving of chopped hard-boiled eggs, parsley, and capers to complete the experience.
4. Buttered Vegetables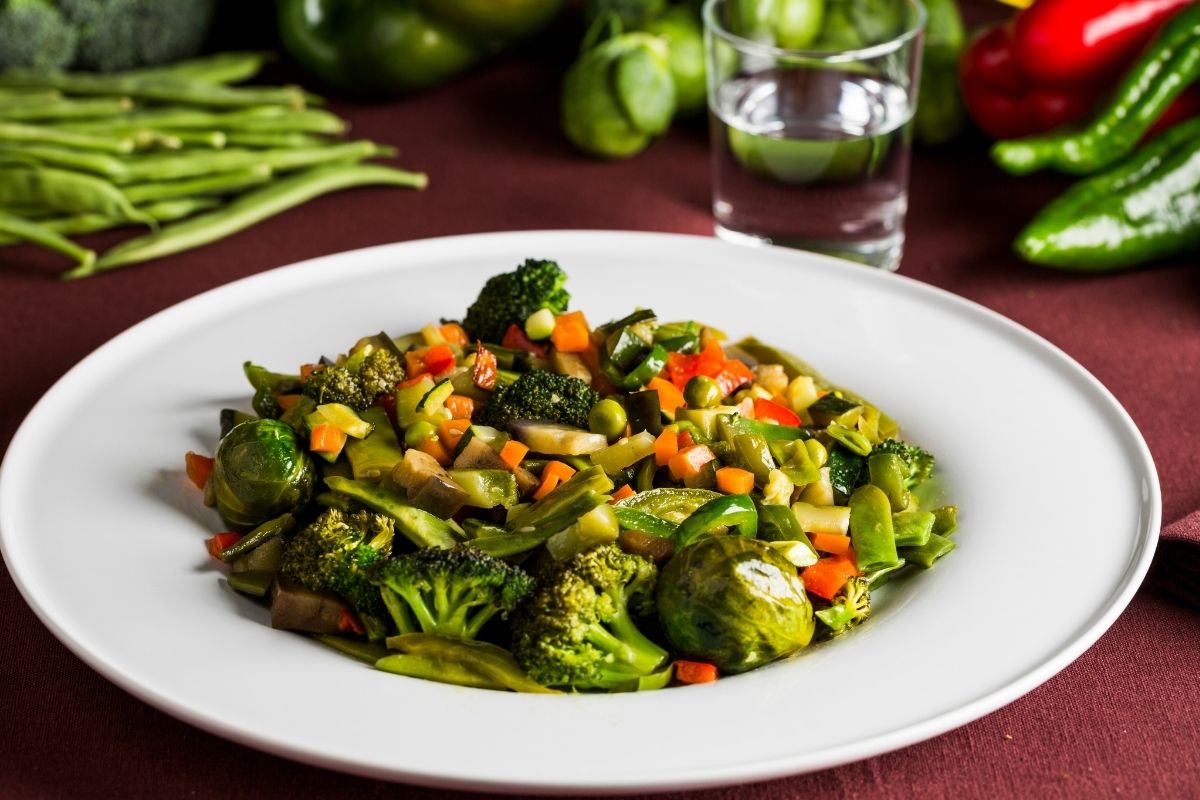 In the event that potato pancakes are the main course or dish, a side of simple yet flavorful buttered vegetables will do the trick.
This will give some richness to the dish and will add a burst of freshness with the crunch provided in every bite.
5. Green Salad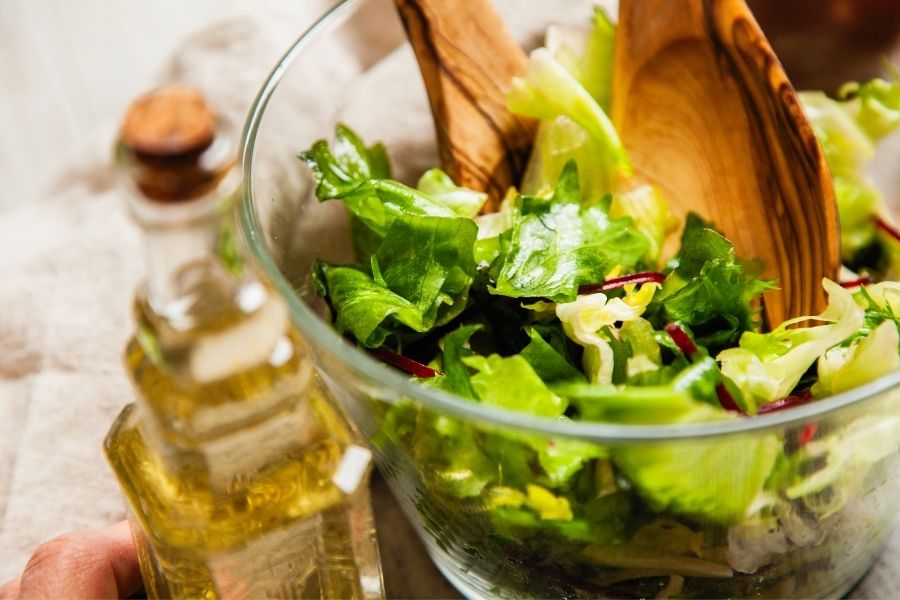 For another clean-tasting dish, you can't go wrong with a side of green salad, especially with a vinaigrette-based dressing. The acidity of the dressing will cut through the somewhat oily and fried flavors in the potato pancakes.
Meanwhile, the medley of vegetables adds brightness and freshness, serving as a palate-cleanser of sorts.
6. Coleslaw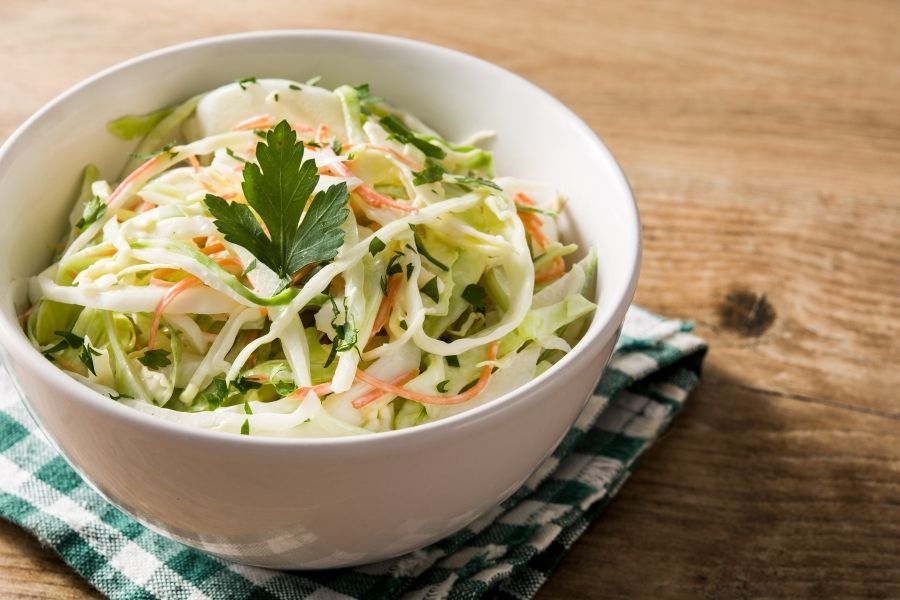 Since potato pancakes require quite a bit of work, it makes sense to prepare other side dishes ahead of time. One side that only gets better with time is none other than good old coleslaw.
While regular coleslaw is great to make, you can also make a tricolor version. Not only will it add some freshness and tanginess, but the vibrant colors will also make for a good pop of color on your plate.
7. Applesauce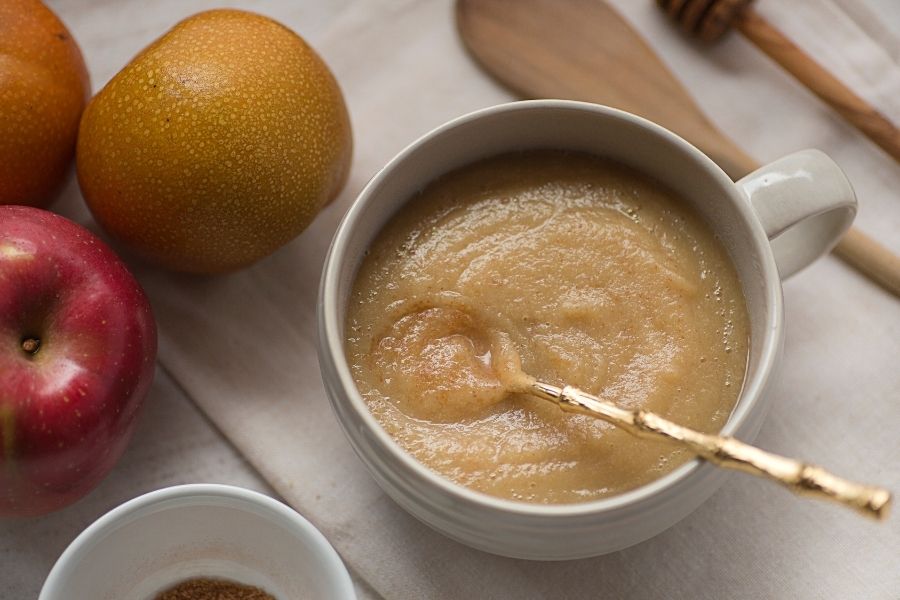 Applesauce is one of the more traditional sauces that come with potato pancakes. The somewhat sweet-tasting sauce helps cut through the greasiness of the potatoes.
At the same time, the textures of the two contrast well. In fact, this provides that sweet and savory combination many have come to love.
8. Sour Cream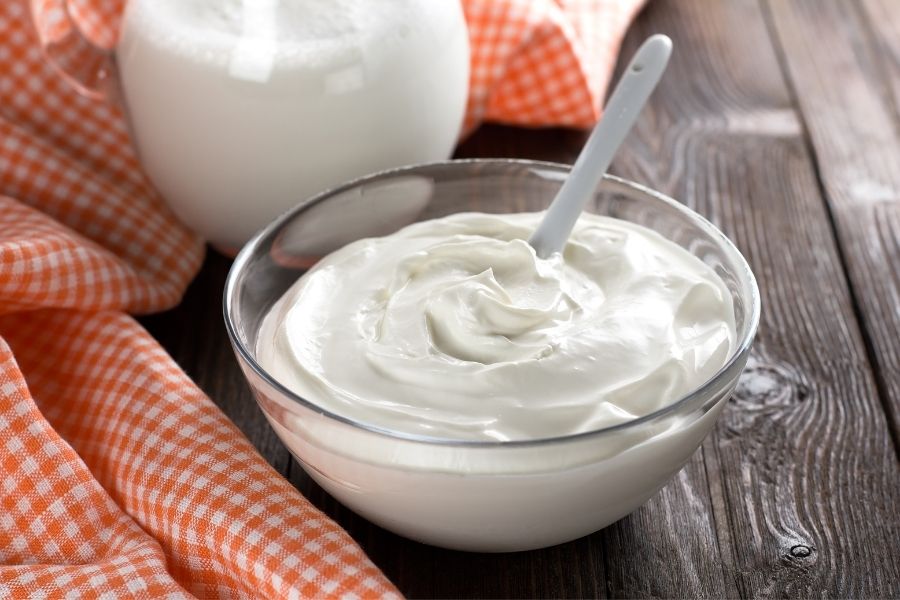 Sour cream adds tang, and of course, some creaminess, to the dish. However, this accompaniment is actually deeply traditional.
Especially in the Jewish community, this combination is based on the meal Judith served the Greek general prior to killing and decapitating him in his sleep.
While its origins and use may be a little too gory for some, there is no denying that sour cream elevates this dish to a more elegant version.
Finish this with some caviar on top and you will have a five-star dish.
What Are Potato Pancakes?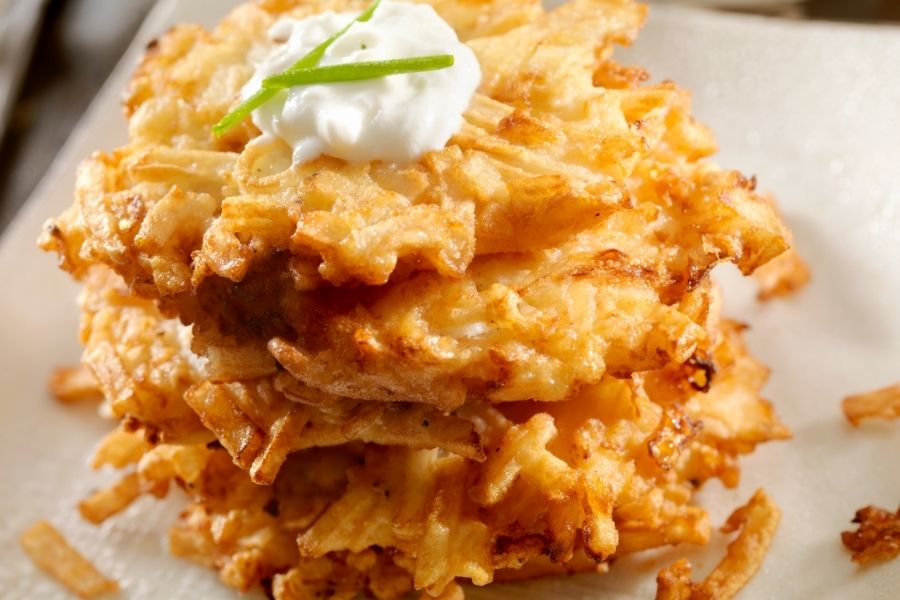 Potato pancakes are simply pancakes made with shredded potatoes and fried to a crisp. The potatoes are usually combined with some flour and eggs to help bind the mixture together.
While quite similar to latkes, many say potato pancakes are more rounded in shape. Despite being fried, these pancakes are quite fluffy and airy, which can be owed to the batter.
Potato pancakes seem to have their roots in various cultures, not just in Jewish and Polish communities, but also in Irish and German heritage.
This can be attributed not just to the versatility and affordability of potatoes, but also their hardiness and ease of storage.
The Bottom Line
Eating potato pancakes is perhaps one of life's greatest joys. Served with the right sides, this humble dish will turn out as one for the books.
Hope you like these side dishes ideas to serve with your potato pancakes recipe. Cheers!
Print
8 Best Potato Pancakes Sides
Check out these great Side Dish Recipes for Potato Pancakes that have been shared on Pinterest.
Instructions
Click on each link above to view the pin and recipe.
Obtain all the necessary ingredients to make the recipe.
Follow the steps to create your side dish.
Enjoy your delicious meal =)
Keywords: Best Potato Pancakes Sides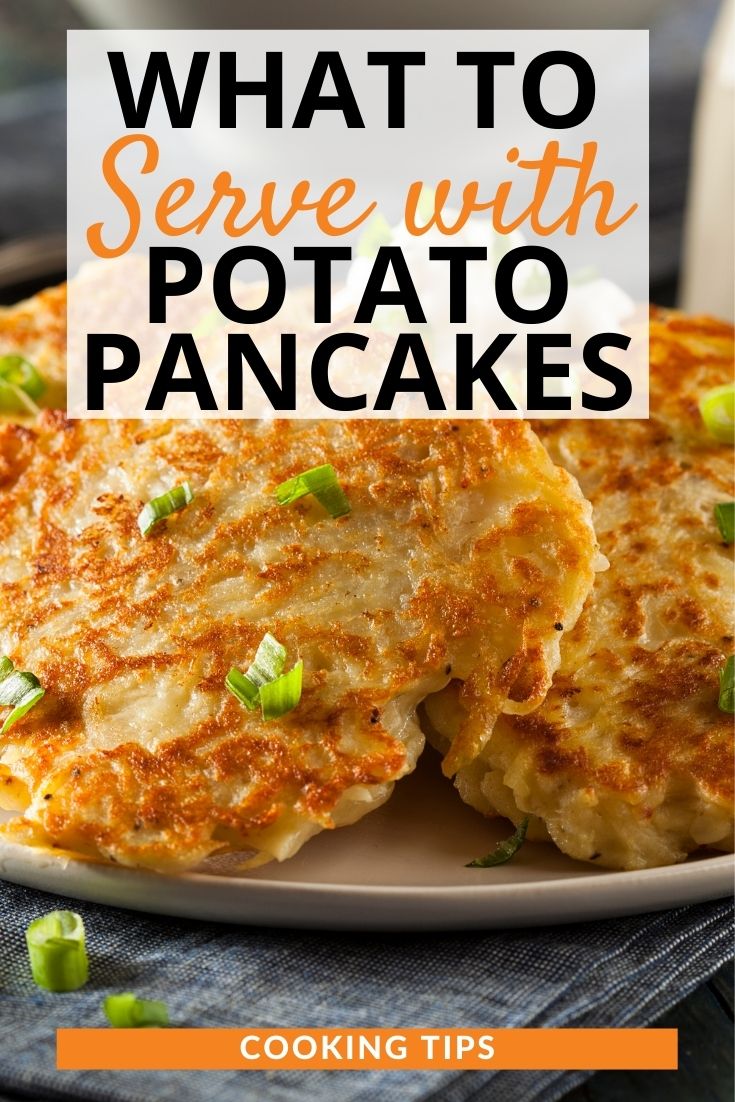 Hi, I'm Linda thanks for stopping by! We're so happy you're here. If you're a foodie and love to cook from home - you're in the right place..
LEARN MORE
Join the mailing list and receive our free newsletter!
Recipe Marker provides you with the best information about home cooking tips, recipes, ingredient substitutes and more. Check out our blog to see the latest articles.