What To Serve With Ravioli: 5 Best Side Dishes (updated 2023)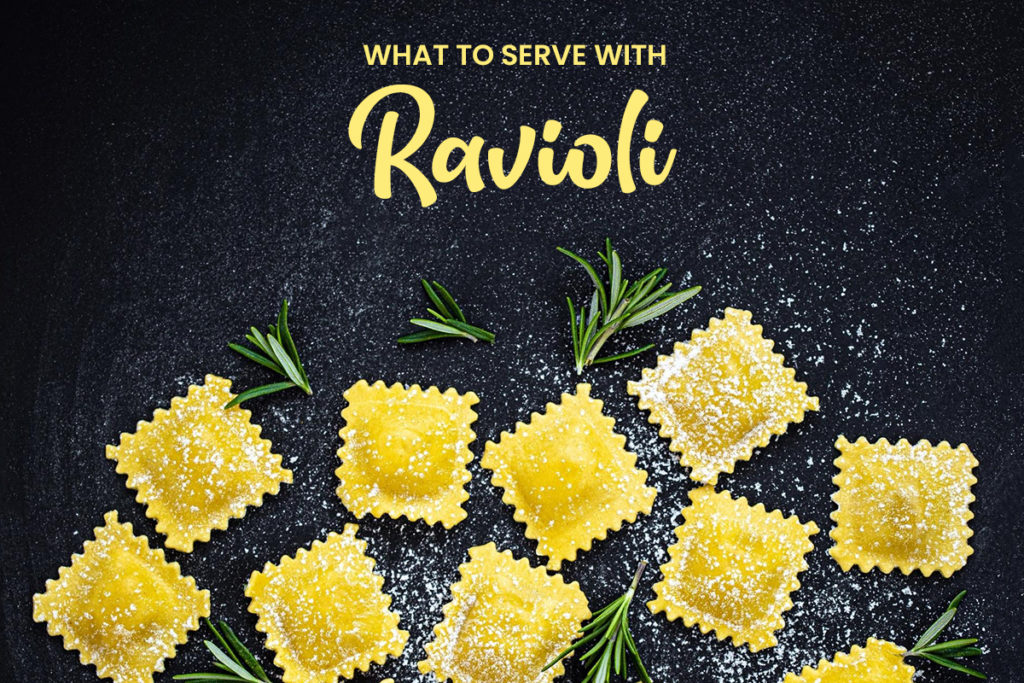 When served with one or more side dishes, your ravioli dinner will surely leave you speechless. Wondering what to serve with ravioli? Let's find out!
Ravioli is one of the finest Italian culinary gifts to the world. When you cut into the squares of al dente pasta, you'll be greeted with a savory and aromatic center.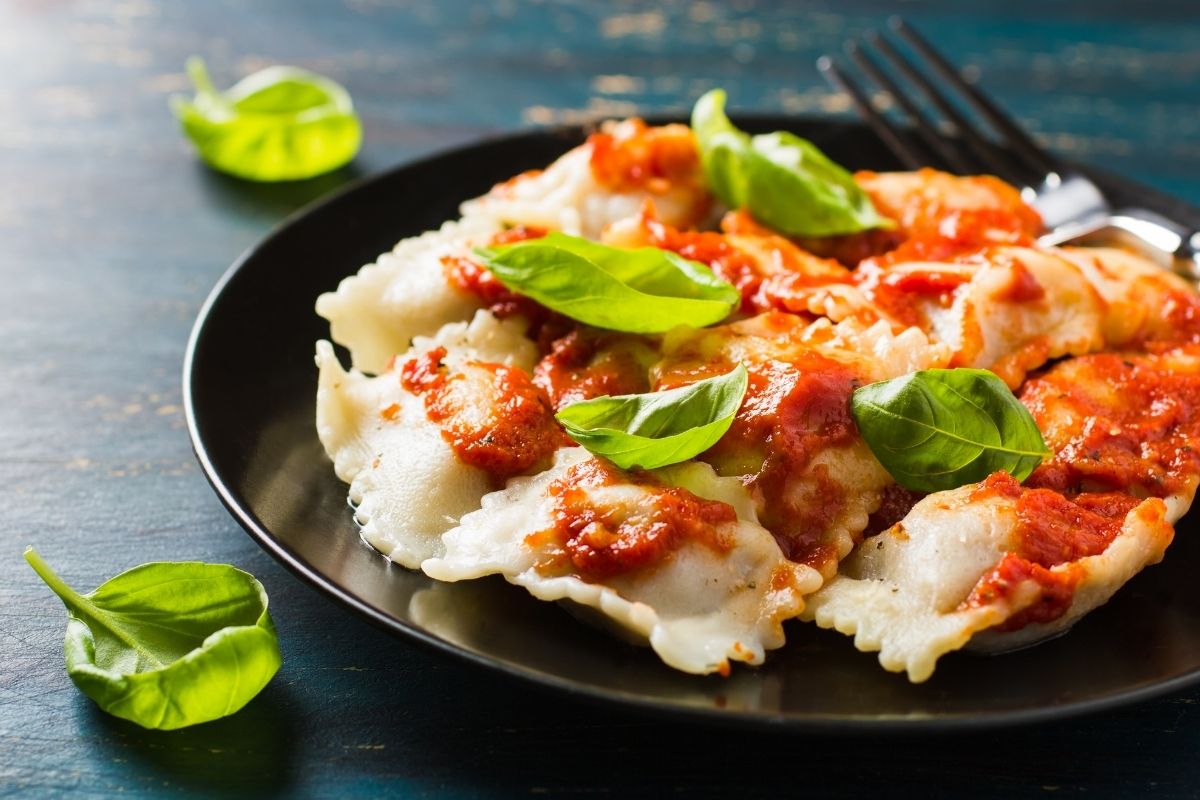 If that wasn't enough, the pasta comes smothered in the ideal sauce and topped with an abundance of cheese. There are various ways to improve your ravioli dining experience, even if you agree with many food experts that this dish is perfection in a bowl.
What To Serve With Ravioli
1. Roasted Vegetables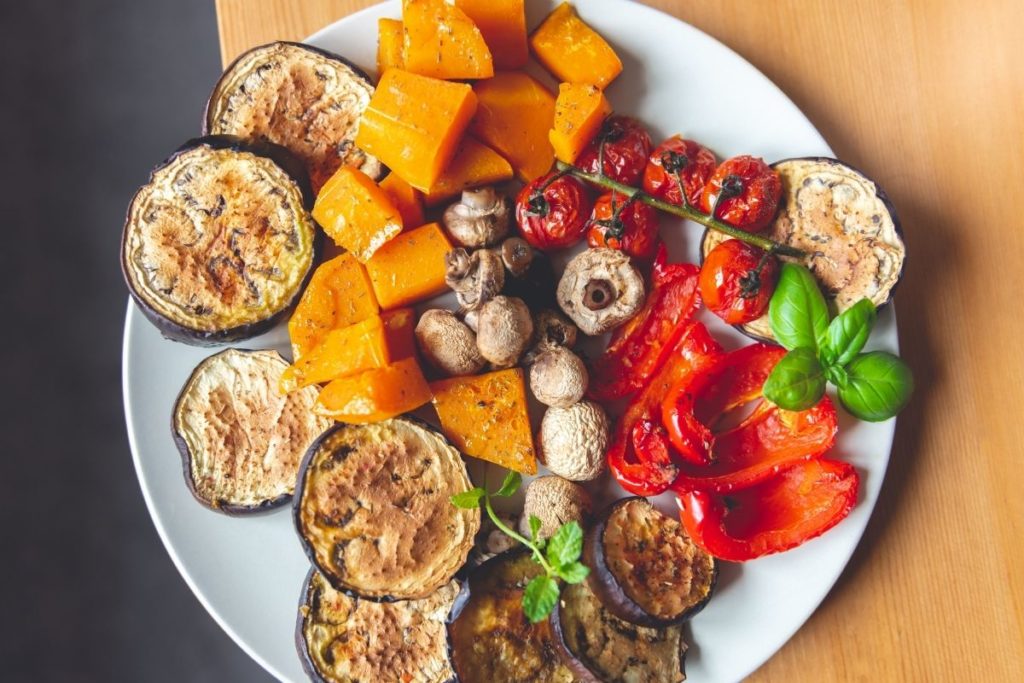 Roasted veggies may be paired with a wide variety of meals, making them a versatile side dish. Similarly, they add a rustic and sweet taste to your ravioli.
Root crops are suitable candidates for roasting. Sweet potatoes, carrots, beets, and any other root vegetables are all great. The natural sweetness of the roasted veggies will enhance the flavor of your ravioli.
Additionally, roasting them is a simple task.
Use a vegetable chopper to slice or chop the veggies into equal-sized pieces. When roasted in this manner, they will cook evenly. To finish, drizzle olive oil over the sliced veggies and season with salt and pepper.
After that, all you have to do is bake them all together in the oven. In addition, keep in mind that each piece needs a small amount of room on the baking tray.
Take a look at the scorch marks and bring them out when you detect yellow.
2. Caesar Salad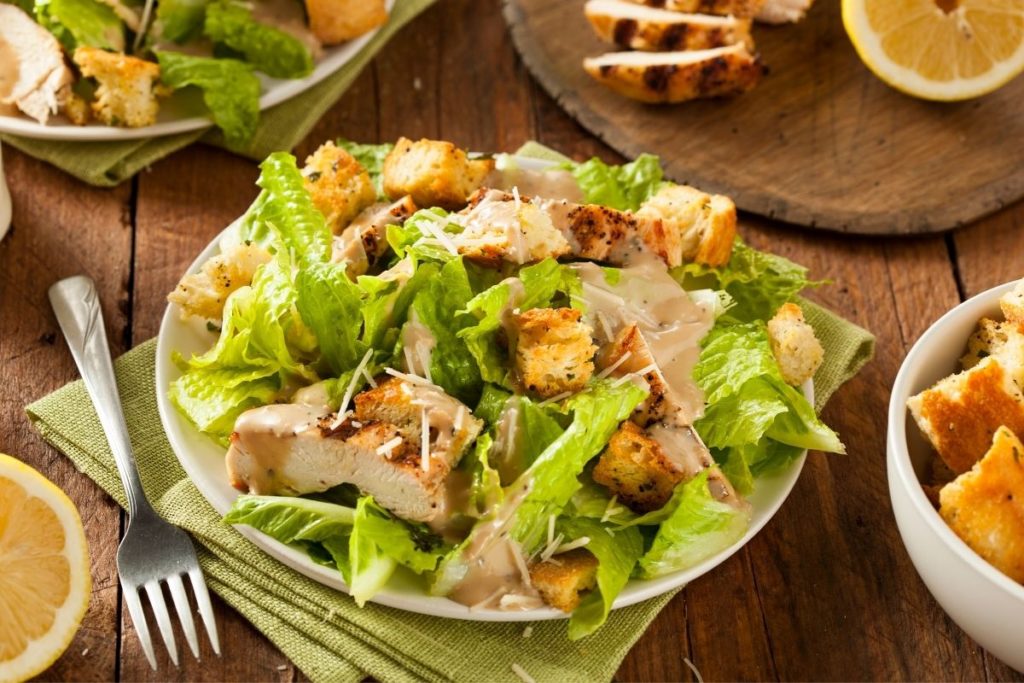 A Caesar salad is an excellent accompaniment to ravioli when you don't have much time to create additional sides. Things you already have in the kitchen may be used to make a quick meal.
For the dressing, chop a few garlic cloves, mix in some mayonnaise, and add in a few tablespoons of your favorite dressing.
If you want the extra taste, add lemon juice, cheese, and mustard. The addition of ground black pepper and salt is also essential. Refrigerate for a bit and enjoy.
3. Snap Peas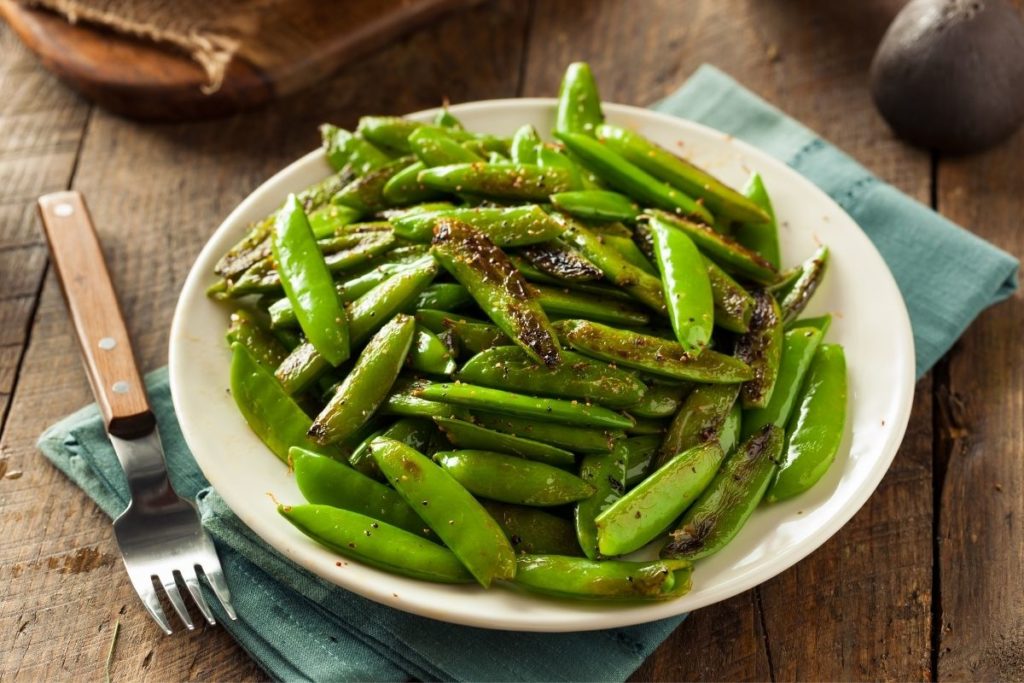 Snap peas by themselves make an excellent side dish for lobster ravioli. They'll brighten up your ravioli's appearance and make it more eye-catching.
Peas, in fact, are the ideal vegetable for ravioli since they not only contribute fiber but also enhance the flavor.
To brown the peas, all you need to do is heat them for a few extra seconds. Activating their natural sweetness, you may then add them to your ravioli or serve on the side.
4. Italian Bread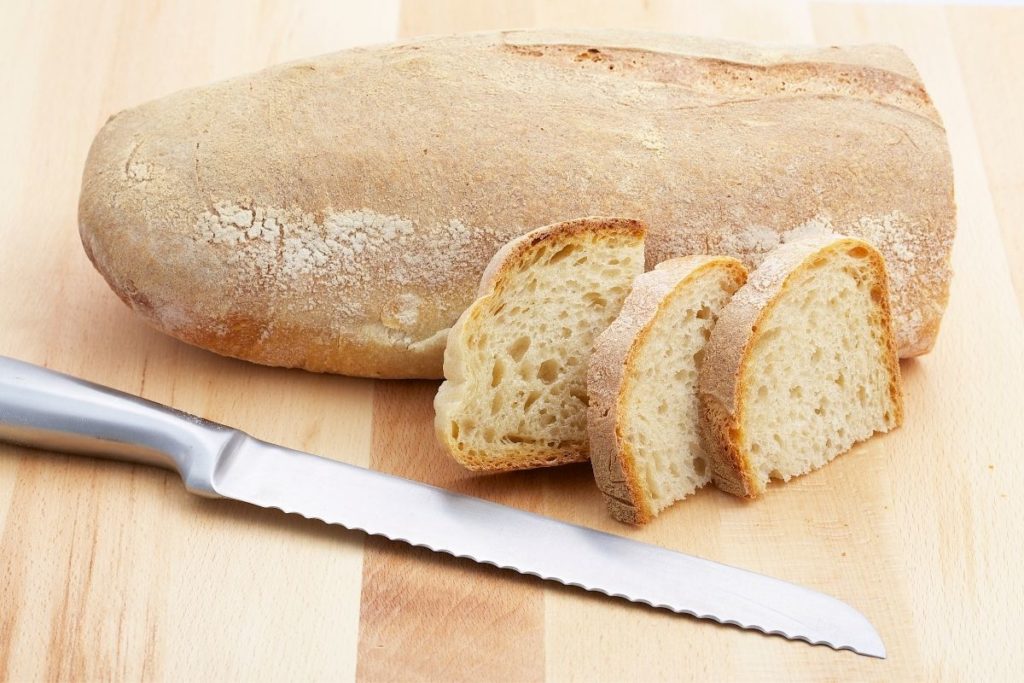 For a complete meal, you can add some bread to your ravioli. Because it soaks up so much flavorful sauce when served with ravioli, Italian bread is a winning combination.
You can toast the bread, or serve it fresh. Either option will create the perfect dinner!
5. Sourdough Rolls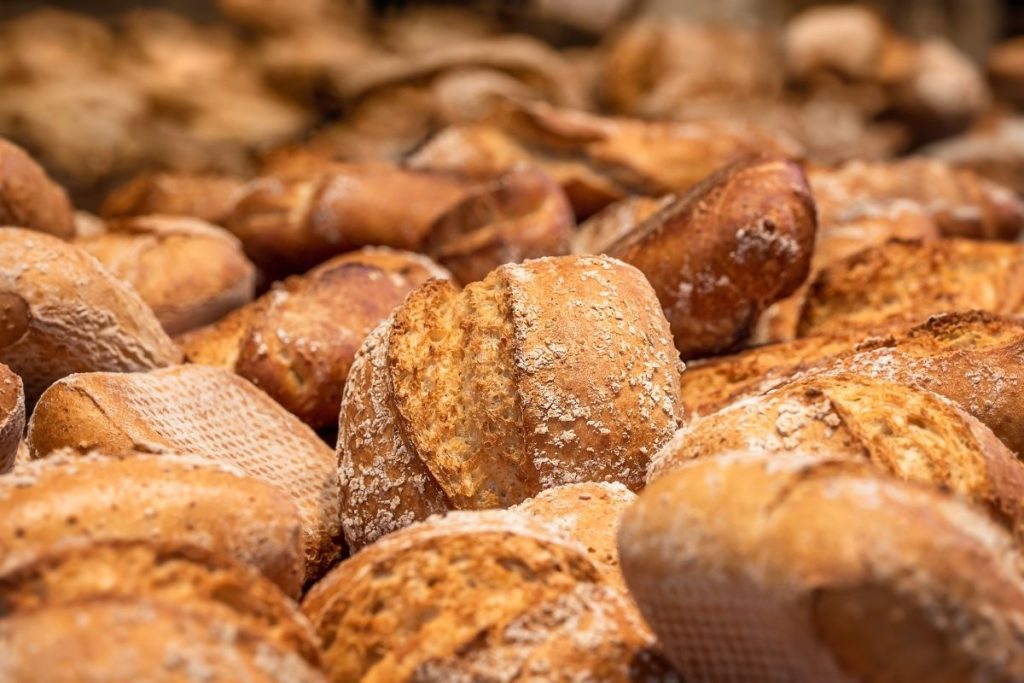 Rolls made without kneading the sourdough starter have a unique flavor and texture. And ravioli will benefit from their particular flavor.
It doesn't matter if you're serving a ravioli that's stuffed with cheese or lobster or tomato sauce; these little rolls can handle it all.
If you dip the sourdough rolls in the sauce, they will absorb the sauce's taste without overpowering the ravioli's original flavor.
Additionally, these no-knead sourdough rolls guarantee you don't have to put in the time and effort to bake your own sourdough rolls.
Takeaway
Your spectacular meal won't be complete if you don't match ravioli with one or more side dishes to complement its flavor.
We hope that the list provided above will help you decide which side dish to serve with your ravioli tonight.
Print
5 Best Ravioli Sides
Check out these great Side Dish Recipes for Ravioli that have been shared on Pinterest.
Instructions
Click on each link above to view the pin and recipe.
Obtain all the necessary ingredients to make the recipe.
Follow the steps to create your side dish.
Enjoy your delicious meal =)
Keywords: Best Ravioli Sides
Hi, thanks for stopping by! We're so happy you're here. If you're a foodie and love to cook or bake - you're in the right place.
LEARN MORE
Join the mailing list and receive our free newsletter!
Recipe Marker provides you with the best information about home cooking tips, recipes, ingredient substitutes and more. Check out our blog to see the latest articles.