Top 5 Best Frozen Ravioli Brands! (updated 2023)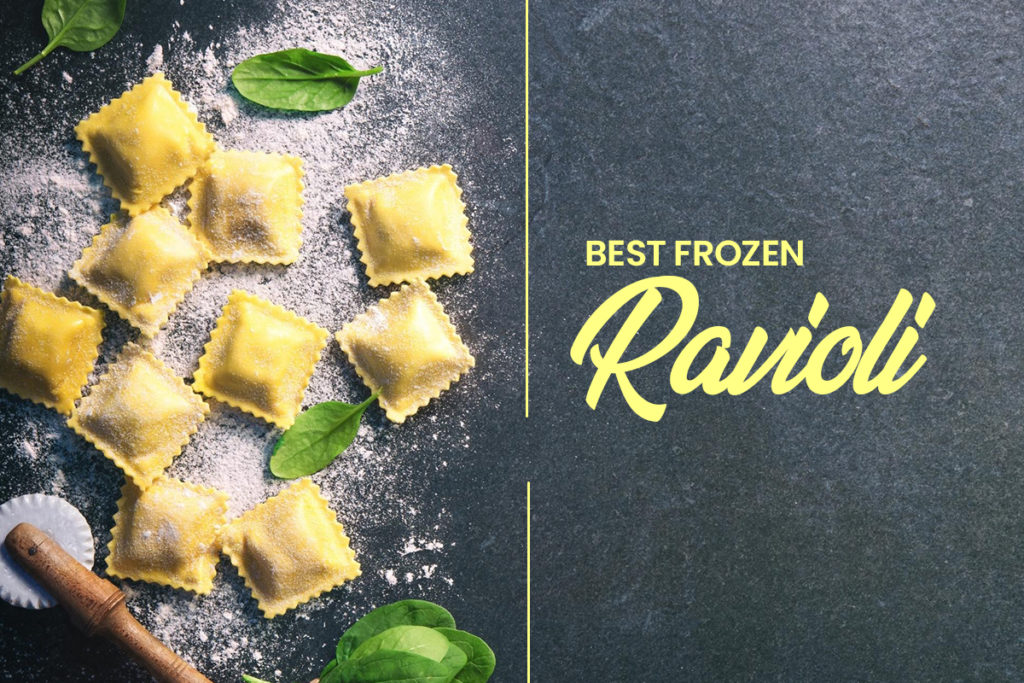 Are you looking for the best-frozen ravioli brand? Stick around as we share a list of the most popular frozen ravioli you can buy at the market today!
For children and adults, frozen ravioli is a favorite weeknight meal.
Frozen ravioli is commonly topped with fresh olive oil and Italian seasoning, or a creamy tomato sauce. The combinations are endless!
The grocery store has so many brands of frozen ravioli. Which brand is the best for you and your family?
We'll explore some of our favorite frozen ravioli brands to complete your weeknight meal.
Best Frozen Ravioli
1. Kroger Cheese Ravioli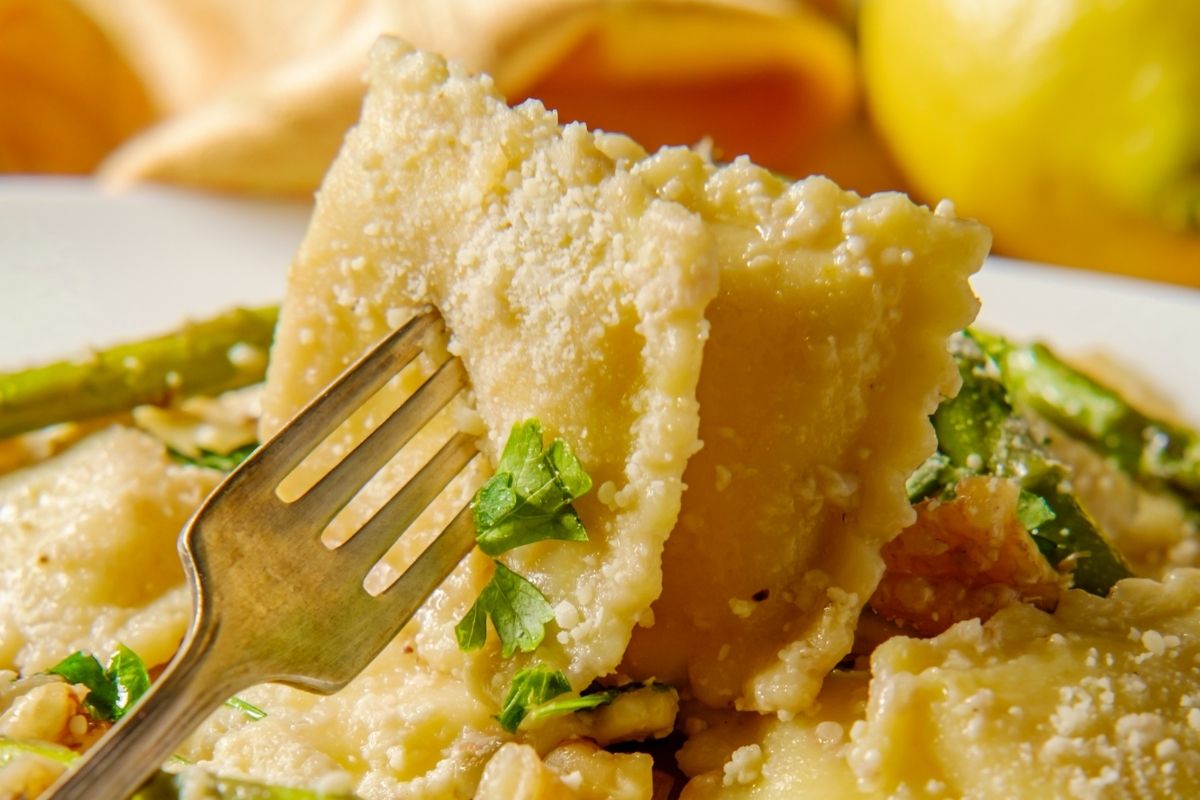 Both children and adults love Kroger Cheese Ravioli. This brand's filling is made with just the right amount of rich and creamy cheese filling.
The five-cheese blend in this ravioli is balanced and has the right amount of salinity.
Kroger Cheese Ravioli is great when you're looking to experiment with new dishes.
Try making a casserole with the ravioli. Layer a 9×13 glass pan with marinara sauce, add the frozen ravioli, then cheese to the next layer, and repeat until the pan is filled. Then bake at 350 degrees for thirty mins.
2. Rana Mushroom Ravioli
In terms of flavor and price, Rana Mushroom Ravioli is an excellent value for money.
Ricotta, mozzarella, Romano, and Gorgonzola cheeses are all included in this ravioli's delicious and creamy filling.
Rana Mushroom Ravioli is ideal for those who like thinner pasta. This pasta cooks a lot faster than other frozen ravioli brands because the pasta is fresh.
You can rest assured that if you and your family adore ravioli, this brand will meet your expectations.
3. Pasta Prima Five Cheese Ravioli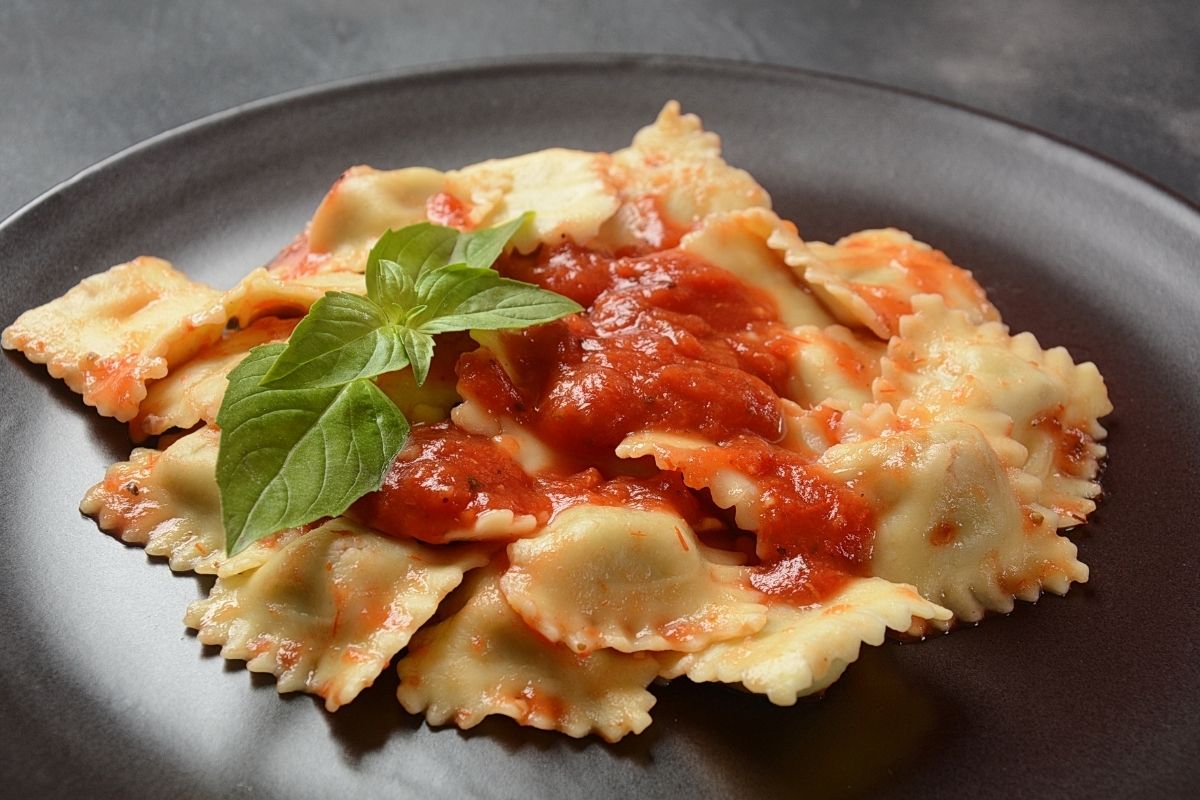 Pasta Prima Five Cheese Ravioli is a favorite among ricotta cheese lovers because of its tender pasta and creamy filling.
The exquisite combination of several slices of cheese is the key to this ravioli's satisfying filling.
Sweet ricotta, Romano cheese, Parmigiano-Reggiano cheese, Asiago cheese, garlic, and fontina cheese are the primary components of this dish.
In my opinion, it's one of the best sorts of ravioli on the market!
4. The Ravioli Store Five Cheese Jumbo Ravioli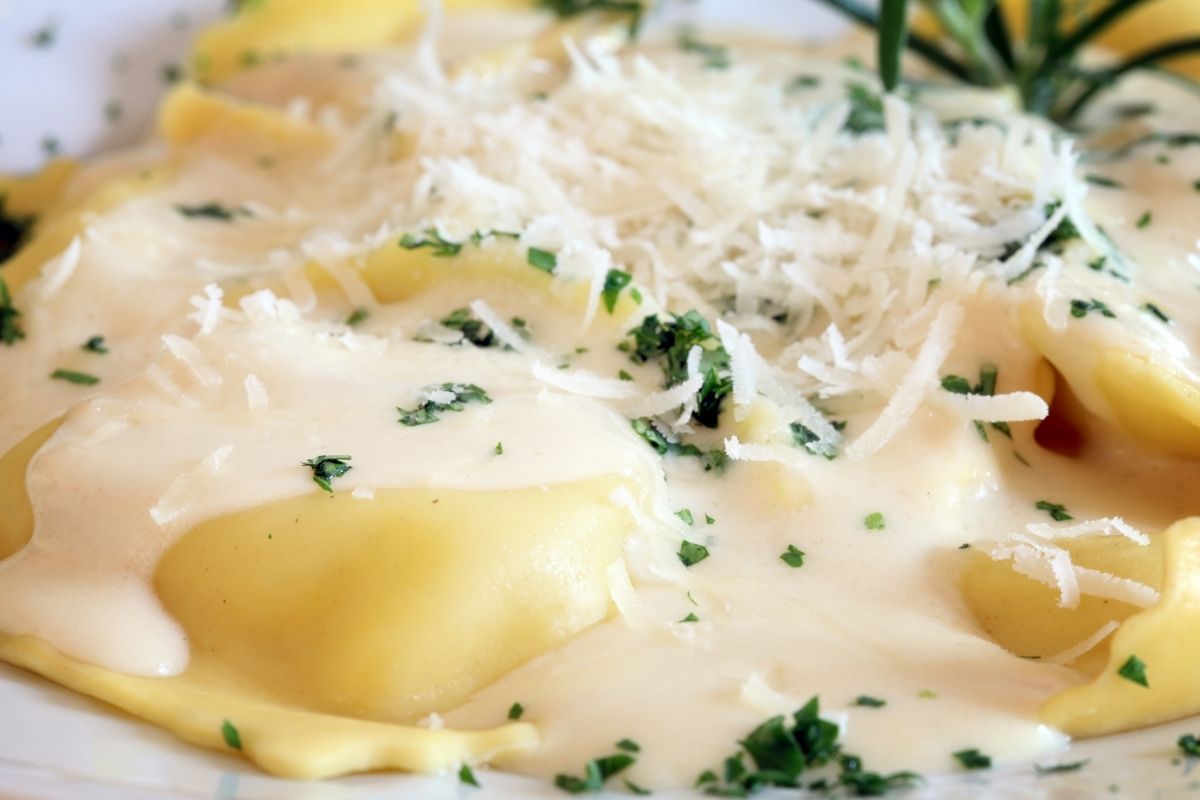 The Ravioli Store's Five Cheese Jumbo Ravioli is quite similar to the ones you'll find in restaurants.
Save this ravioli for special occasions, this indulgent ravioli uses only the finest aged cheeses and handmade pasta. Worthy of a date night in.
The pasta has rich flavors and delicate pasta. It's hard to believe that it's frozen. The ravioli store generously stuffs each ravioli with lots of creamy filling. Fontina, Pecorino Romano, Bel Paese, and, of course, Parmigiano Reggiano cheeses can all be found in this luxurious ravioli.
5. Signature Select Five Cheese Ravioli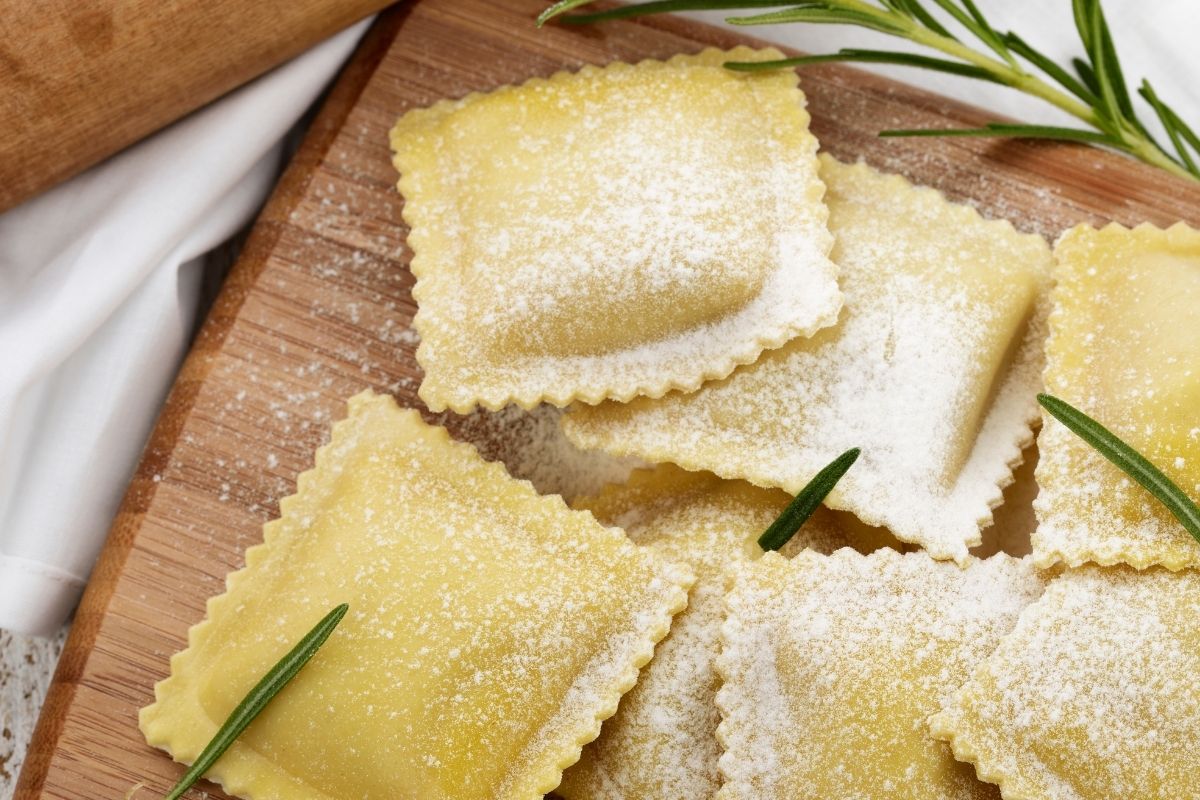 As far as frozen ravioli goes, Signature Select Five Cheese Ravioli is most likely the best option!
This company's ravioli are filled with a rich and savory cheese sauce. Other options include Asiago, mozzarella, and Romano cheeses.
Want to make this meal a little more hearty?
Try adding meat like shrimp, or chicken. Top it with a creamy Alfredo sauce for an easy weeknight dinner.
To Sum It Up
Whether you're looking to spend a few extra dollars for luxury pasta. Or, if you want to find the cheapest option for dinner, these brands are sure to satisfy your hunger!
No matter which frozen ravioli brand you chose, we guarantee you will have a delicious meal.
Print
5 Best Frozen Ravioli
Check out this list of the best Frozen Ravioli flavors to try!
Instructions
Pick your favorite flavor
Click on the link to visit Pinterest
Buy items from your local store or online
Enjoy and share on social media!
Keywords: Best Frozen Ravioli
Hi, I'm Linda thanks for stopping by! We're so happy you're here. If you're a foodie and love to cook from home - you're in the right place..
LEARN MORE
Join the mailing list and receive our free newsletter!
Recipe Marker provides you with the best information about home cooking tips, recipes, ingredient substitutes and more. Check out our blog to see the latest articles.