5 Best Sides to Serve with Tamales (Updated 2023)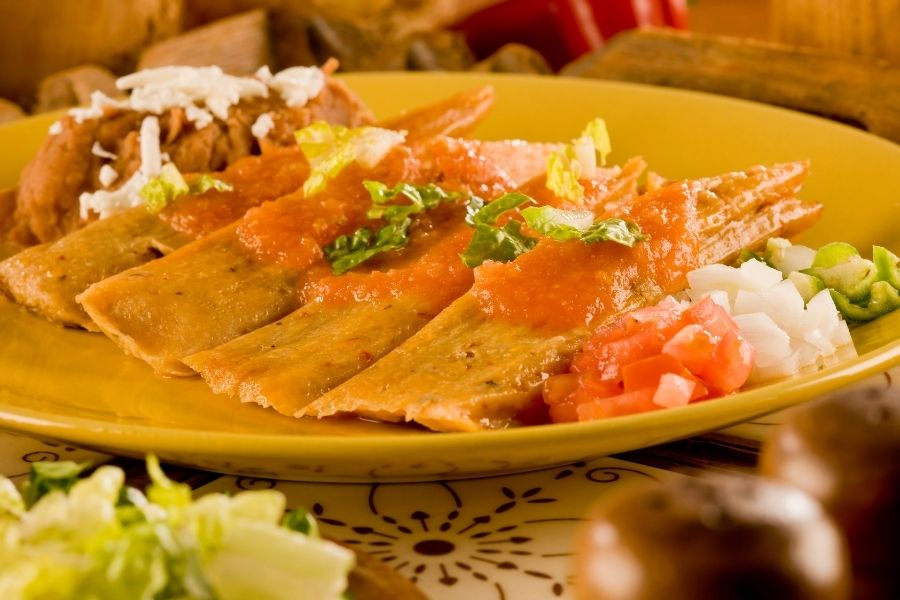 Are you trying to decide what to serve with tamales? We share a list of the best tamale side dishes in this article.
Mexican dishes are some of the most exciting meals in the world. For many, tamales have become a staple dish. After all, it is hard not to love this portable meal that's chock-full of flavor.
In many ways, you can even think of them as gifts that hold many surprises inside, especially when it comes to fillings. While tamales can certainly hold their own ground as a main dish, they do call for sides to perfectly complement them.
Not only will they help elevate tamales to a whole new level, but these sides will also add depth and dimension.
What to Serve with Tamales
1. Cilantro-Lime Rice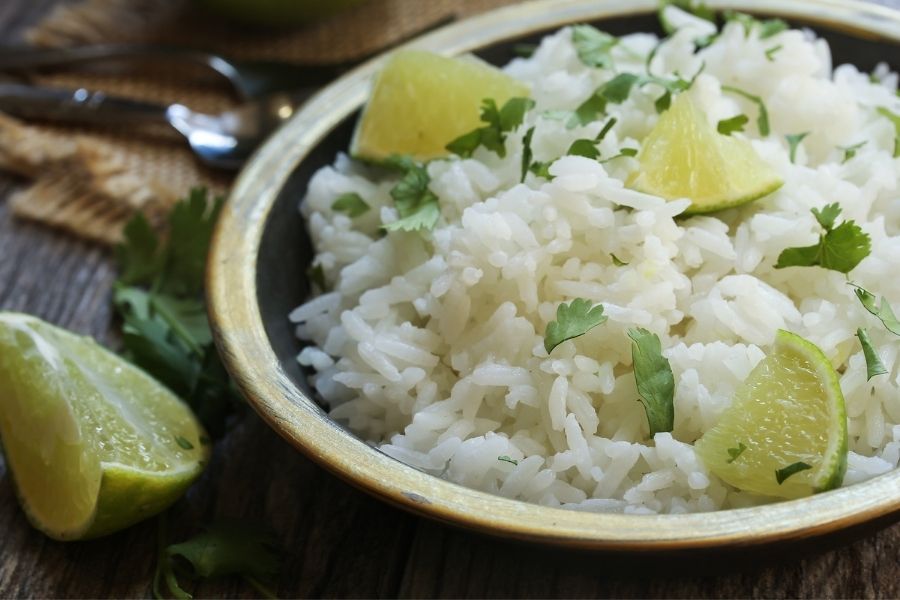 While tamales can be quite filling on their own, serving rice alongside them is already a tradition.
Because of this, taking the time to pair them with cilantro-lime rice can make for a truly spectacular meal. The cilantro and lime both fall under Mexican flavors, thereby complementing the tamales.
Plus, the cilantro lends a refreshing mouthfeel, while the lime adds a bit of tanginess, acidity, and brightness to the dish.
2. Jicama Slaw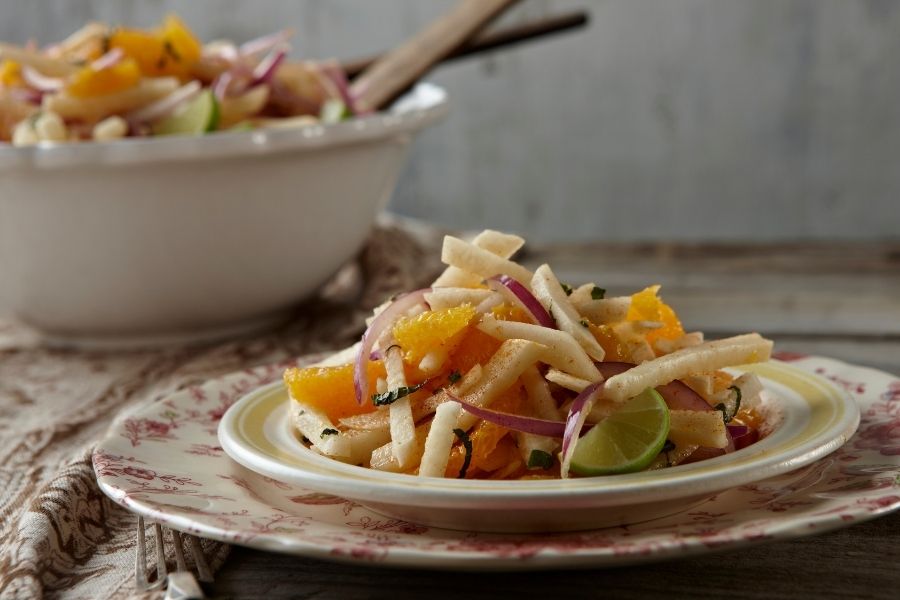 Another equally bright and refreshing side dish you can serve with tamales is a jicama slaw. This has an interesting and crunchy texture that tastes light and wonderful, especially with the dressing.
It will serve as a great contrast to the otherwise thick and spongy texture of tamales.
3. Elote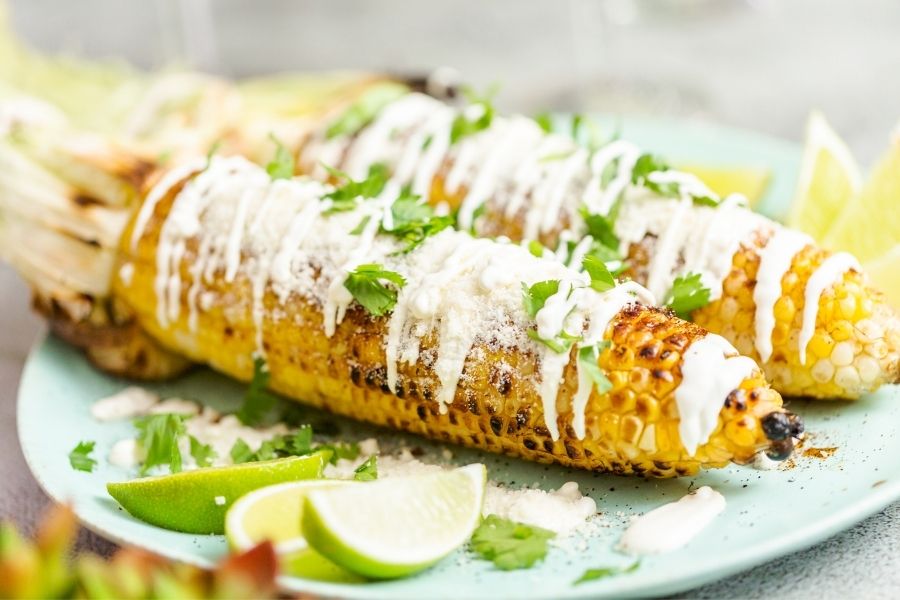 Corn on corn? You might think it wouldn't work, but don't knock it until you've tried it. A type of Mexican street food, elote is simply grilled corn covered with garlic and lime crema, queso fresco, and Tajin seasoning, making for a sweet and savory snack all in one.
The lightness of elote also makes it an ideal side dish to serve with tamales.
4. Mexican Crema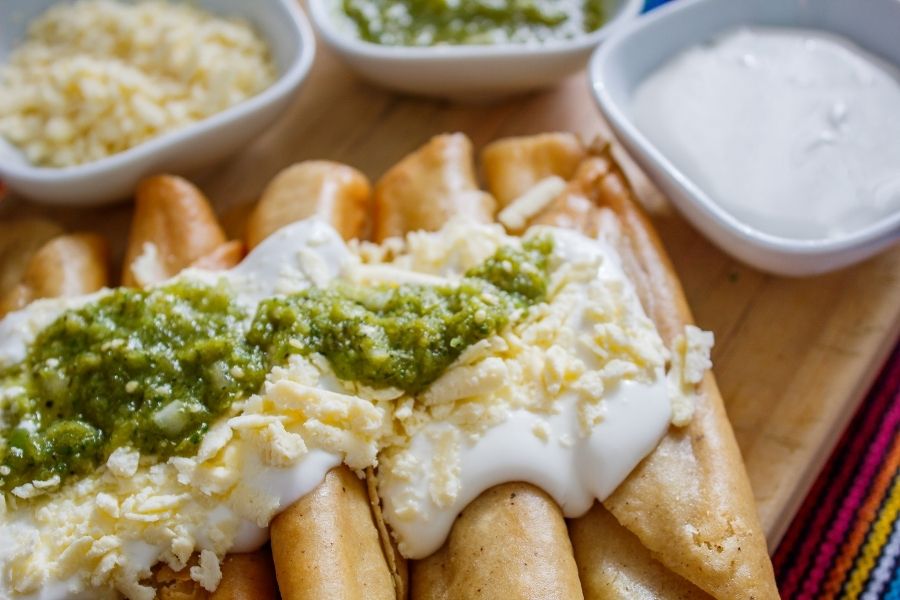 Tamales are already flavorful on their own, but adding another element to elevate this dish won't hurt.
If you are up for it, why not top your tamales with Mexican crema? Slightly sweet and tangy at the same time, this thick, creamy, and luscious creation will add some zing to your palate.
5. Guacamole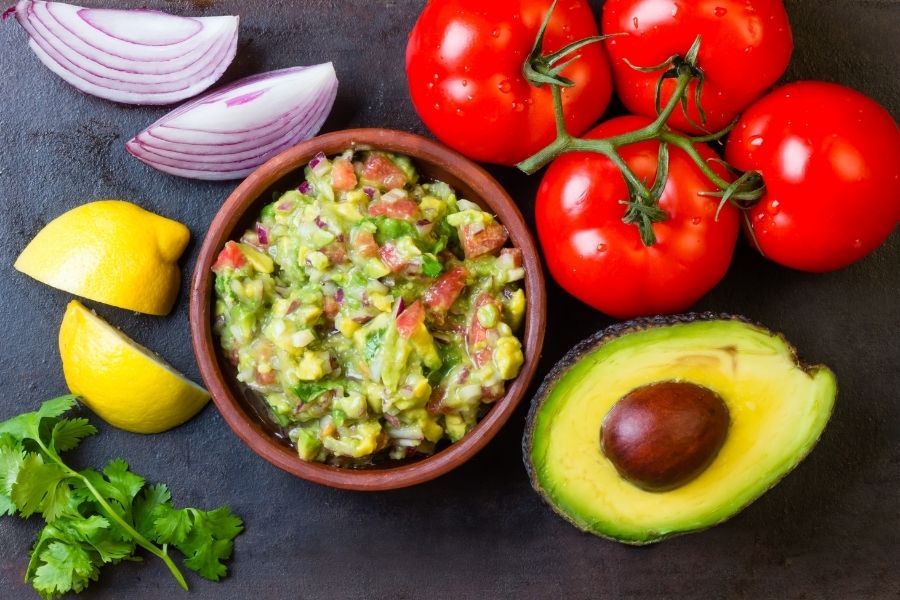 Another dressing or sauce to include on the side is guacamole. Made from freshly mashed avocado and combined with tomatoes, onions, peppers, lime juice, and some seasoning, this will add some creaminess and kick to your tamales.
What Are Tamales?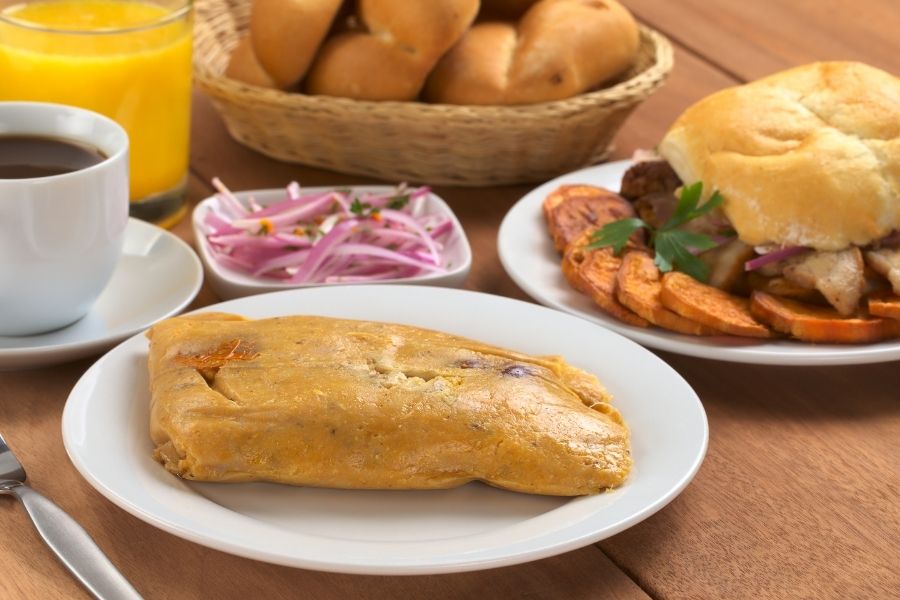 Tamales are a traditional Mexican dish made of corn dough, otherwise known as masa. They come with a variety of fillings ranging from sweet to savory.
The most common fillings include different kinds of meats as well as beans and cheese. They can also be filled with fruit such as pineapple and raisins depending on the variety.
After being formed and shaped, they are wrapped in either corn husks or banana leaves and steamed until cooked to perfection. Afterward, these portable meals are unwrapped and can even be eaten while on the go.
Brief Yet Rich History of Tamales
Tamales are commonly known as a traditional Mexican dish. However, they truly originated during the Aztec and Mayan period.
This means this is considered a pre-Columbian dish that may have come from somewhere between North and South America. The earliest tamales in history were said to be made with fillings such as beans and squash and then roasted over a fire pit.
The arrival of colonizers, however, changed the way tamales were made. From the simple and humble use of vegetables came the use of meats such as pork and chicken, as well as olives, raisins, and many other ingredients, furthering the complexity and depth of flavor this dish is known for.
The Bottom Line
Tamales are one of those staple meals everyone loves, especially when you know what to serve with your tamales.
Not only are these sides easy to make and deliver tons of flavor, but they are also healthy options that make eating tamales all the more delightful.
Print
5 Best Tamales Sides
Check out these great Side Dish Recipes for Tamales that have been shared on Pinterest.
Instructions
Click on each link above to view the pin and recipe.
Obtain all the necessary ingredients to make the recipe.
Follow the steps to create your side dish.
Enjoy your delicious meal =)
Keywords: Best Tamales Sides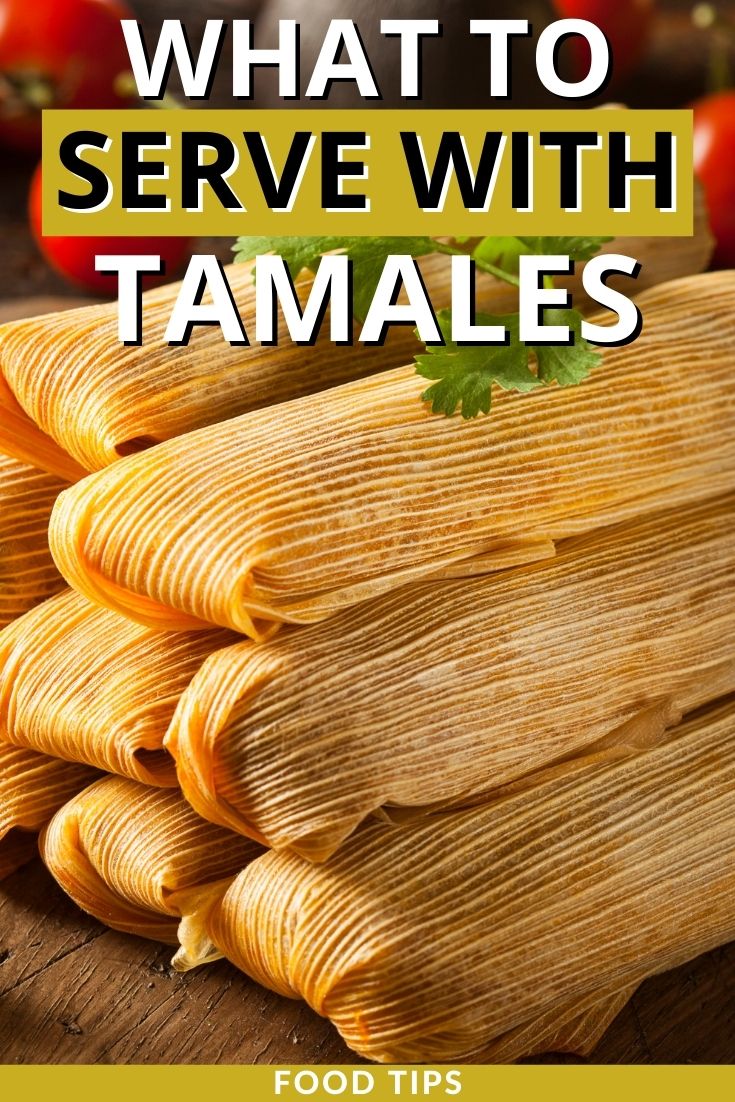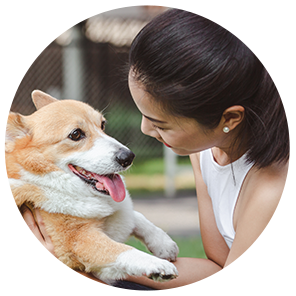 Hi, I'm Linda thanks for stopping by! We're so happy you're here. If you're a foodie and love to cook from home - you're in the right place..
LEARN MORE
Join the mailing list and receive our free newsletter!
Recipe Marker provides you with the best information about home cooking tips, recipes, ingredient substitutes and more. Check out our blog to see the latest articles.