What to Serve with Trout: 6 Best Side Dishes to try in 2023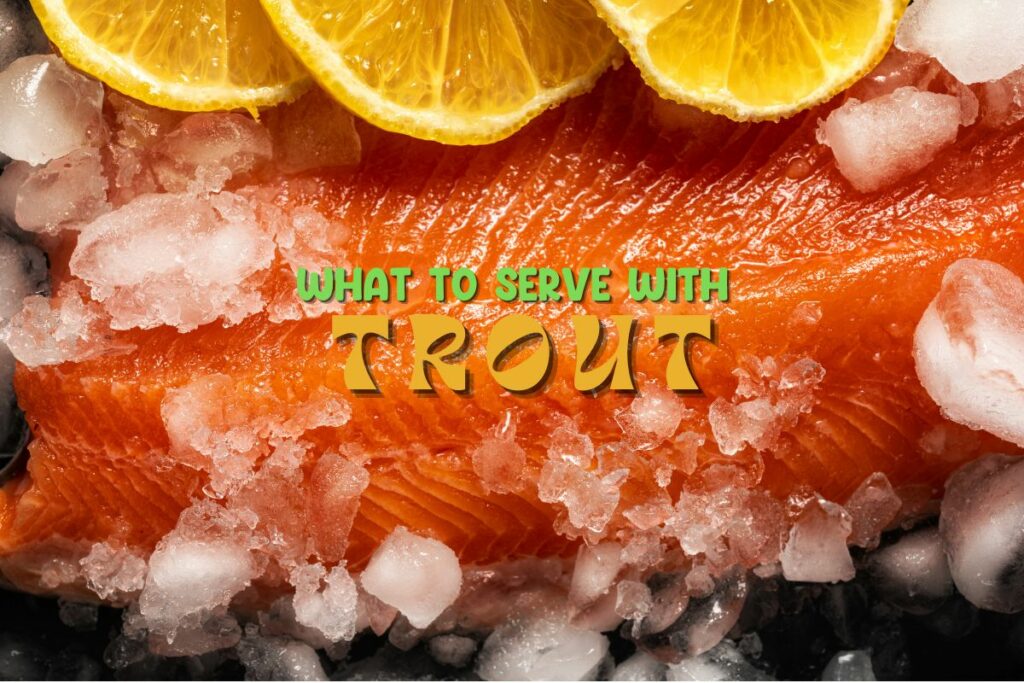 Are you trying to decide what to serve with Trout? Stick around as we share a list of the most popular side dishes that go well with Trout.
Trout is one of the famous types of fish in the world and this is well-loved because it has a milder fish taste compared to others. Plus, it packs on the nutrition with its rich Omega-3 content.
Get creative by knowing what to serve with trout through this article.
What to Serve with Trout
1. Roasted Vegetables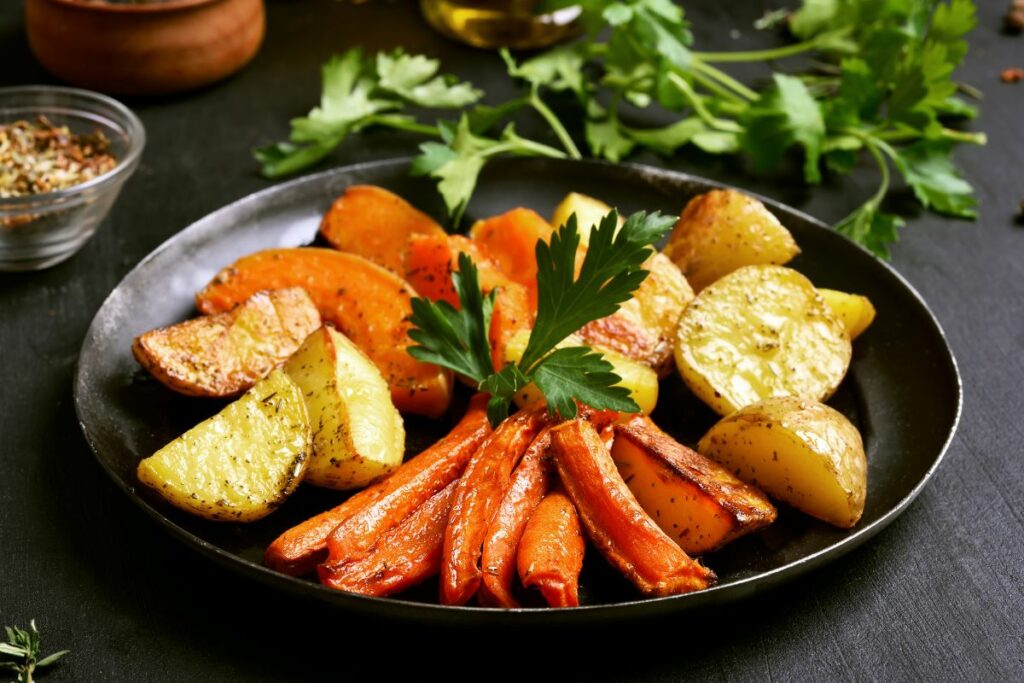 Rainbow trout are one of the most colorful and beautiful fish out there. If you want to make a play on its name and have an equally vibrant spread, what better way to celebrate its hue than by preparing roast vegetables as a side dish?
Root vegetables, such as carrots, potatoes, and parsnips, are your best choice because these are sturdy enough to complement the delicate nature of the fish and the flakiness that comes with it.
Not to mention, root vegetables impart a somewhat earthy yet naturally sweet taste that allows their natural flavors to shine. These are also quite filling.
Although root vegetables are highly recommended, you can also experiment with other vegetables of your choice.
Brussels sprouts have an earthy and bitter taste that mellows down as it cooks, while butternut squash has a sweetness and nuttiness to it that we think will work well with trout.
2. Fresh Vegetable Salad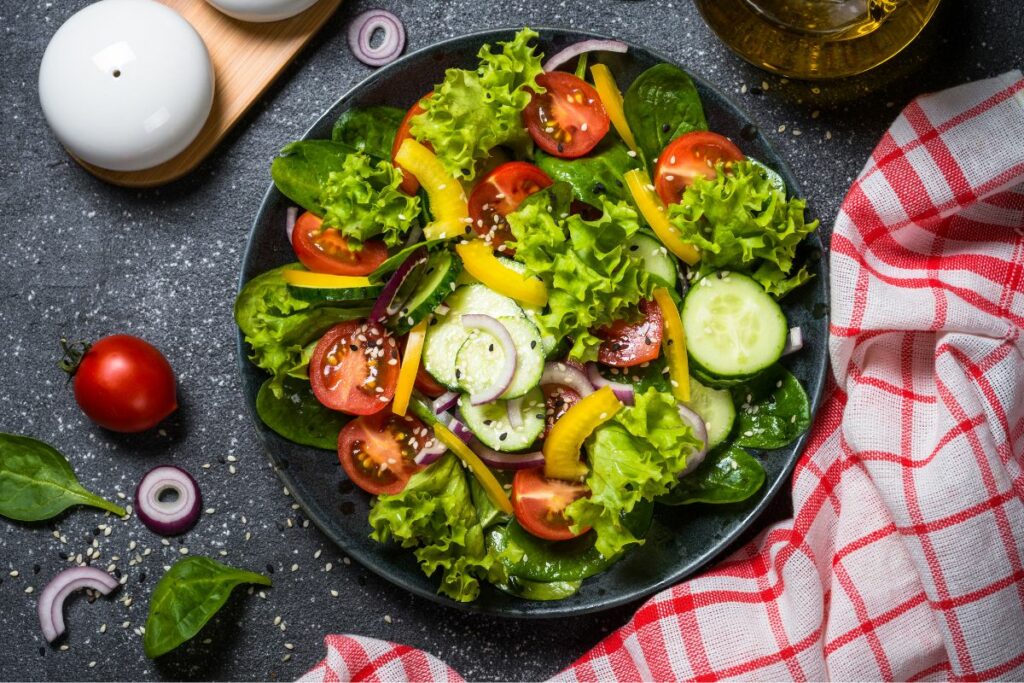 Fond of eating the freshest greens? A fresh vegetable salad may just be up your alley, especially when it's teeming with flavor.
Kale is a great option for those who want a crunchy and crispy salad that's bursting with earthiness, but those who want to tone it down can also go for spinach, arugula, or even watercress.
Your choice of greens and leaves is sure to pack a ton of flavor. Apart from the earthiness of the greens, you might notice a peppery flavor depending on your greens for the day.
Finish this off with some lemon vinaigrette and a sprinkling of parmesan cheese and you're good to go.
A fresh vegetable salad is refreshing, particularly when you plan on eating this on a hot and sunny day.
This also makes for a light meal that filling enough to last you until your next one.
3. Brown Rice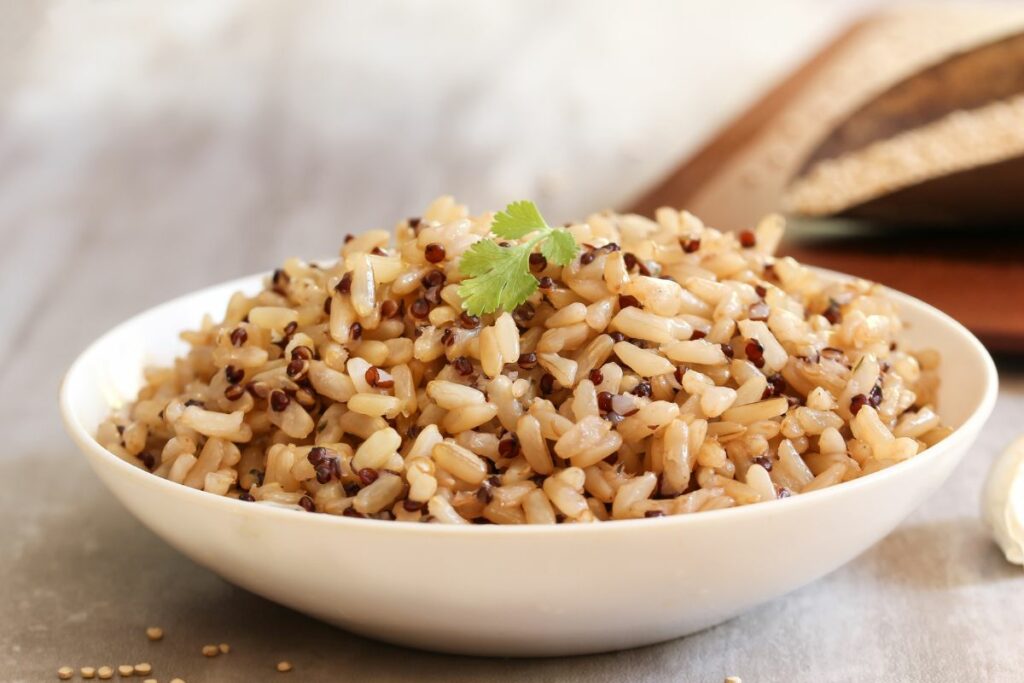 We all need a balanced diet of protein and carbs to help us get through the day. One of the healthier carb choices out there is brown rice and that's because it's rich in fiber and antioxidants.
Brown rice has a unique taste. It's nutty and earthy while being on the milder side at the same time.
Its high fiber content makes it a nice grain to pair with trout since you can balance out the fattiness and richness of trout.
4. Lemon Couscous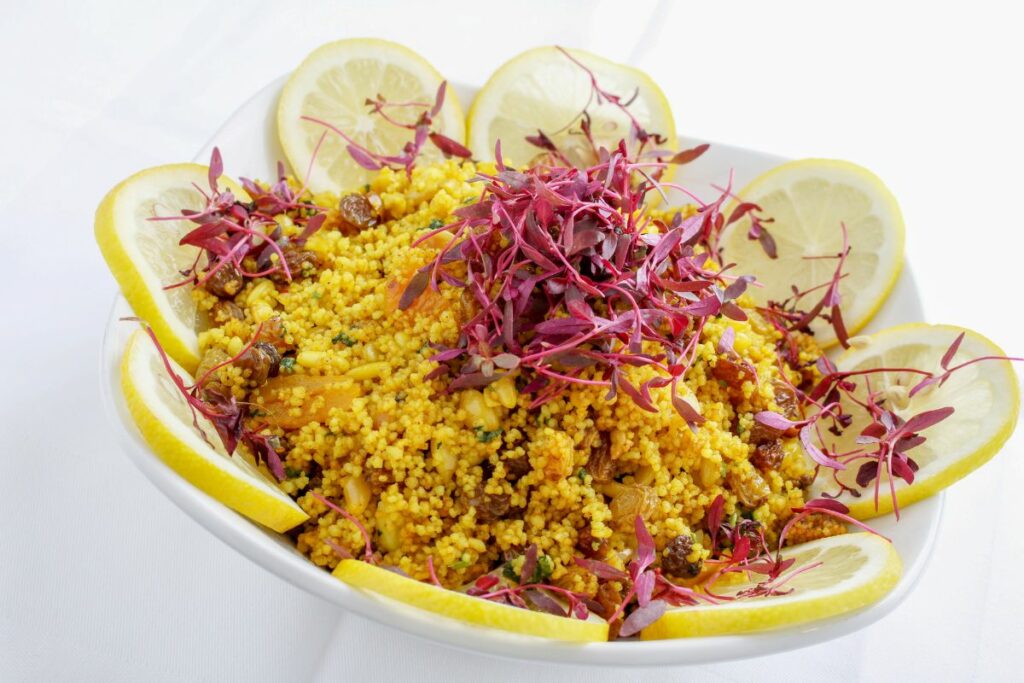 Rainbow trout can sometimes come with a mild, fishy taste, although more delicately. If you're not exactly fond of this taste, you can make lemon couscous to brighten up your plate and give freshness to your meal.
The lemon packs on some tanginess and acidity, giving you a means to somehow neutralize or subdue the fishy taste from the trout.
It complements the sweet and nutty flavors of the couscous. While this is a type of pasta, its cracked and tiny pieces make for a light yet filling addition to your meal.
If you want to amp up the ante, you can add more to your couscous to make it even more refreshing.
Some cucumbers and even some tomatoes will be lovely additions as these will further add sweetness to the dish and cleanse your palate.
5. Asparagus Almondine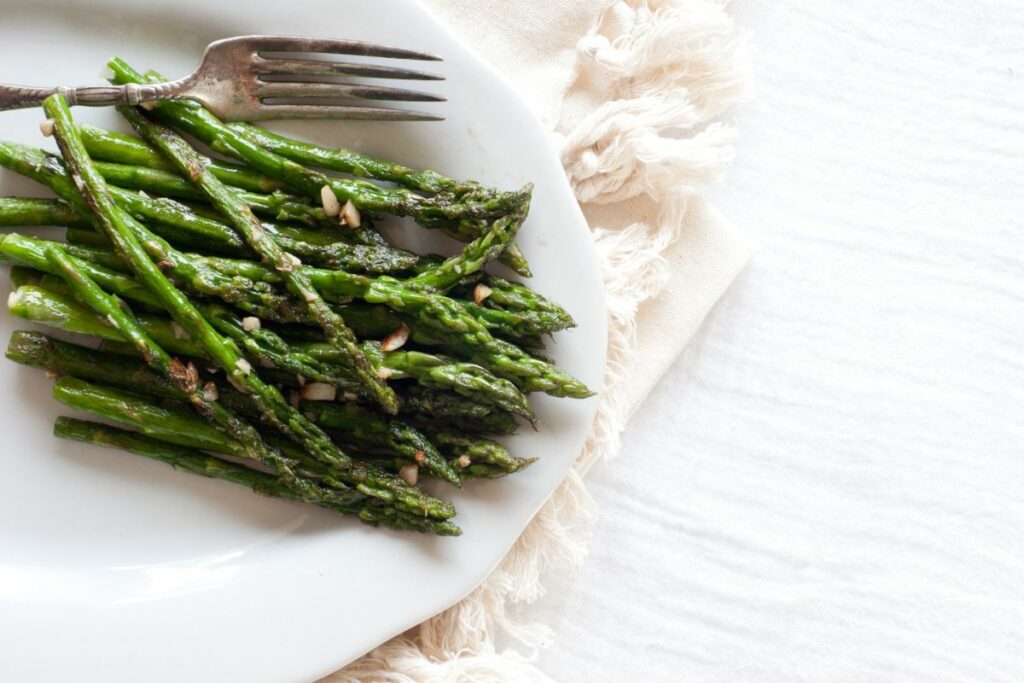 Asparagus is a natural pairing with any type of fish, including trout, and for good reason. Its crunchy texture and earthy taste make your side dish interesting and your whole plate vibrant.
Not to mention, these are quite versatile. You can grill this, pan-fry it, or even steam it.
For this number, however, topping your usual asparagus side dish with almonds elevates it to a whole other level.
Made with lemon, butter, and aromatics, as well as the right sprinkling of salt and pepper, this adds crunch and texture to your dish.
The butter lends a creaminess to the dish and brings out the flavor of the asparagus, while the lemon juice brightens up the whole dish, rounding it out nicely.
6. Marinated Herbed Tomatoes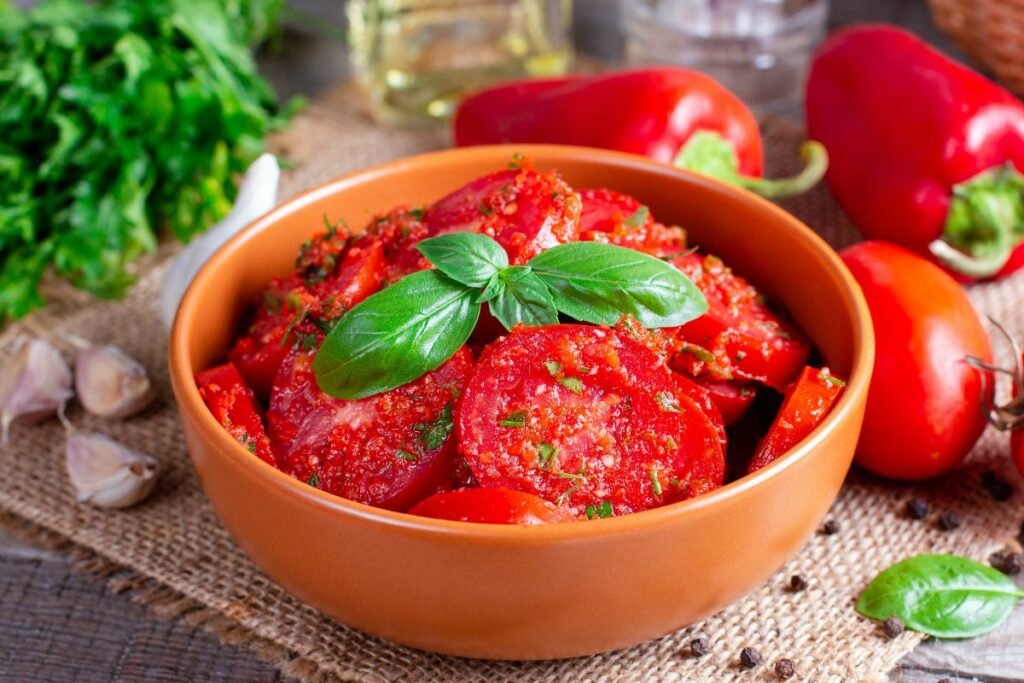 Perfect on a sunny summer day, marinated herbed tomatoes are sweet and refreshing, as well as tangy and zesty at the same time.
The beauty of this dish relies on its simplicity: you just can't go wrong with this and the play of flavors it gives.
The plump, juicy tomatoes take on the flavors of garlic and fresh herbs. The vinaigrette, on the other hand, gives brightness with its acidity, making your fish meal refreshing and light.
The Bottom Line
Trout is one of the most popular fish in the world. With these wonderful food ideas on What to serve with trout, you can make your fresh catch even more colorful, exciting, and healthy.
Print
6 Best Side Dishes for Trout
Check out these great Side Dish Recipes for Trout that have been shared on Pinterest.
Author:
Prep Time:

5 minutes

Cook Time:

10 minutes

Total Time:

15 minutes

Yield:

1 serving

Category:

Sides

Cuisine:

Side Dish
Instructions
Click on each link above to view the pin and recipe.
Obtain all the necessary ingredients to make the recipe.
Follow the steps to create your side dish.
Enjoy your delicious meal =)
Nutrition
Serving Size:

1 serving

Calories:

151

Sugar:

4.95 g

Sodium:

2220.83 mg

Fat:

6.24 g

Saturated Fat:

0.88 g

Unsaturated Fat:

0.73 g

Trans Fat:

0 g

Carbohydrates:

23.2 g

Fiber:

4.11 g

Protein:

2.4 g

Cholesterol:

0 mg
Keywords: Best Side Dishes for Trout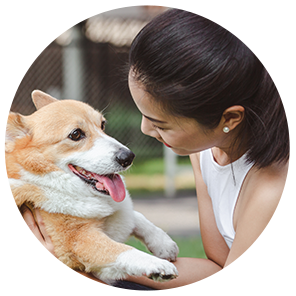 Hi, I'm Linda thanks for stopping by! We're so happy you're here. If you're a foodie and love to cook from home - you're in the right place..
LEARN MORE
Join the mailing list and receive our free newsletter!
Recipe Marker provides you with the best information about home cooking tips, recipes, ingredient substitutes and more. Check out our blog to see the latest articles.