5 Best Sides for Chicken Wings (updated 2023)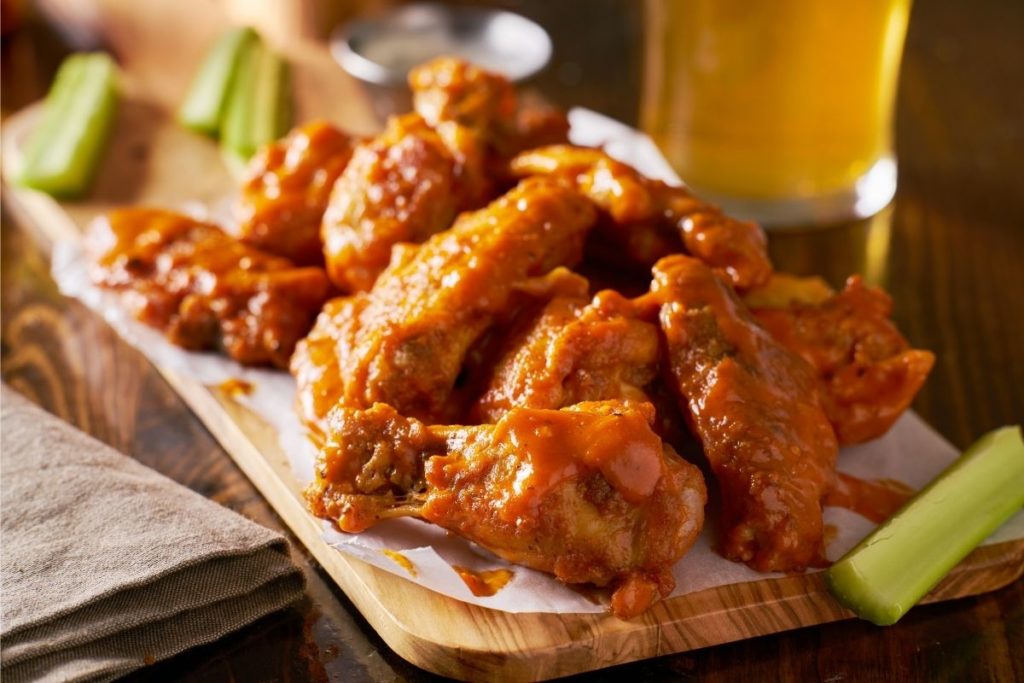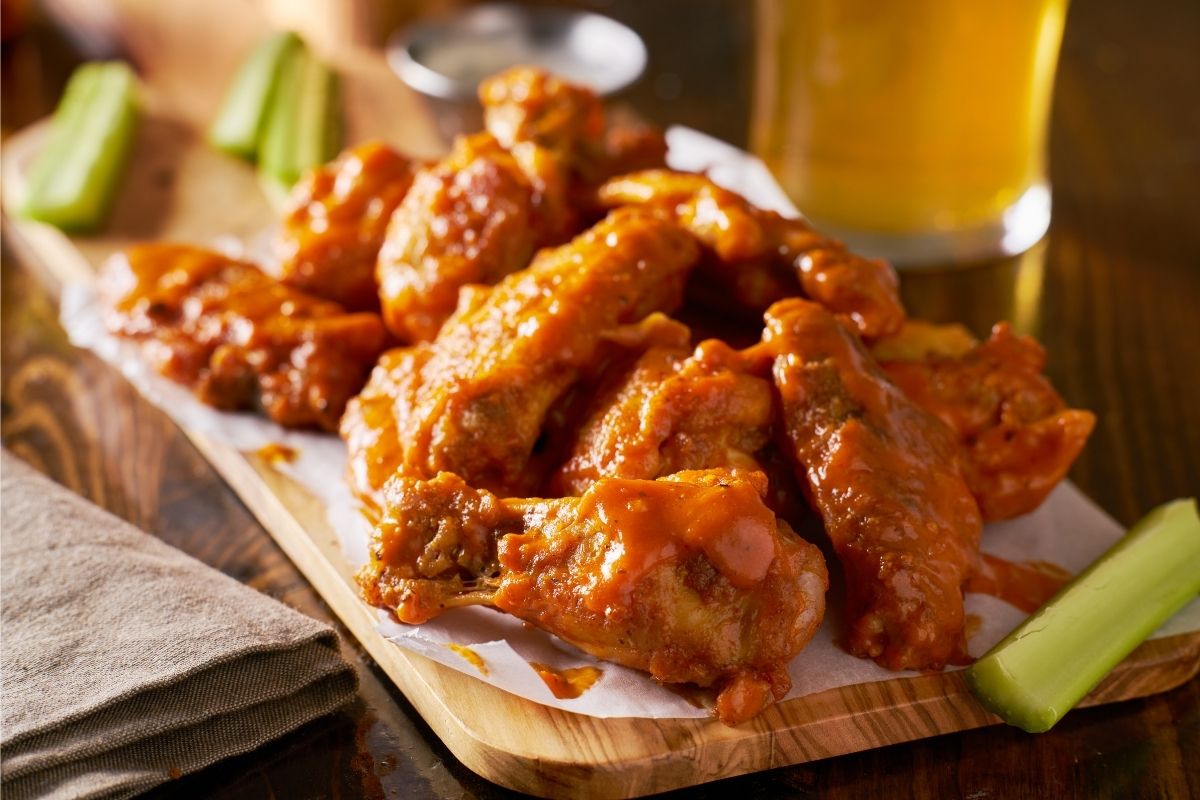 Curious what are the best sides to serve with chicken wings. Stick around as we share our top favorites below…
If you're looking for new ways to make chicken wings into a winning dinner, below are some side dishes you might want to serve at your next gathering (or even while you're at home alone – go ahead, we won't judge). Take a look.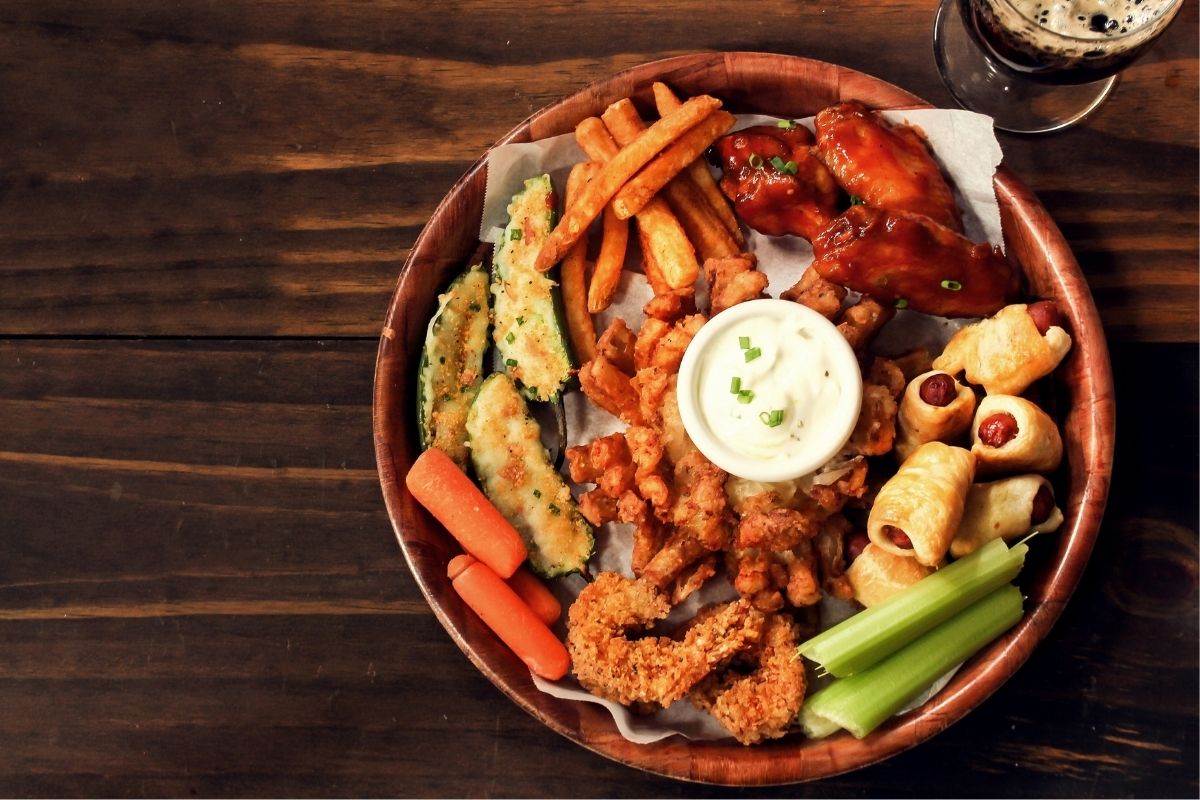 Chicken wings are a party favorite. Whether it's hosting a game night with friends, a neighborhood cookout, a football or basketball game, or lounging around after a long day, this dish is certain to show up in your life.
While chicken wings make for a savory appetizer, they can make for a perfectly filling meal with the right sides.
Although they normally come with carrot and celery sticks in restaurants, you can definitely spice things up (pun intended) to bring your chicken wings to a whole new level.
Best Side Dishes for Chicken Wings
There's nothing wrong with blue cheese, celery, and carrot sticks, but if you want to stray from these traditional sides, the options below can help you get a bit more creative in the kitchen (or when ordering takeout).
1. Thick Cut French Fries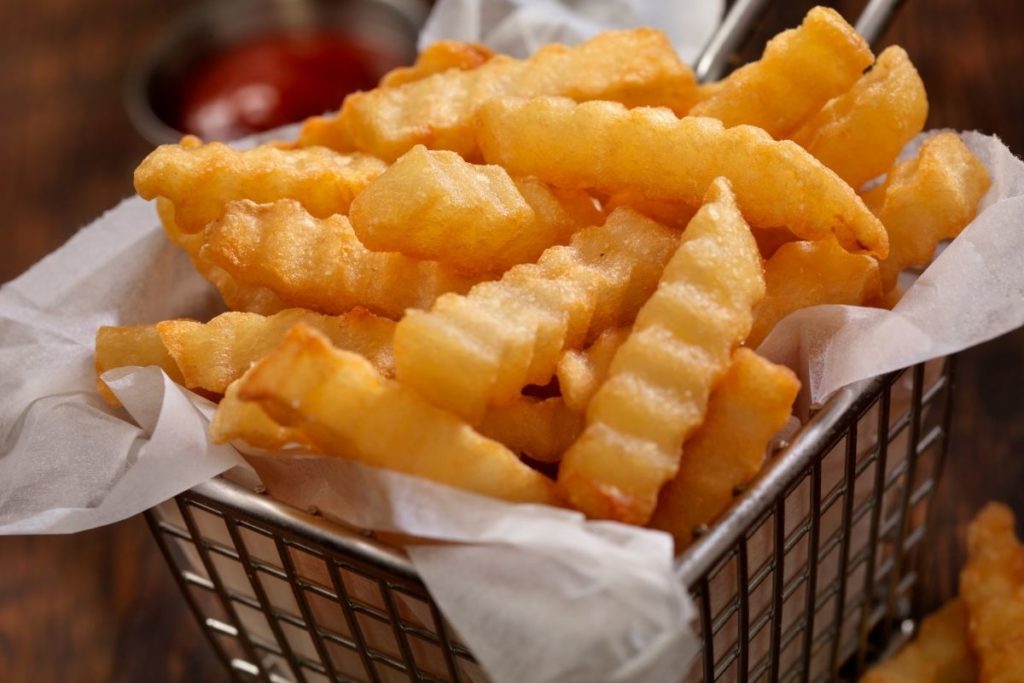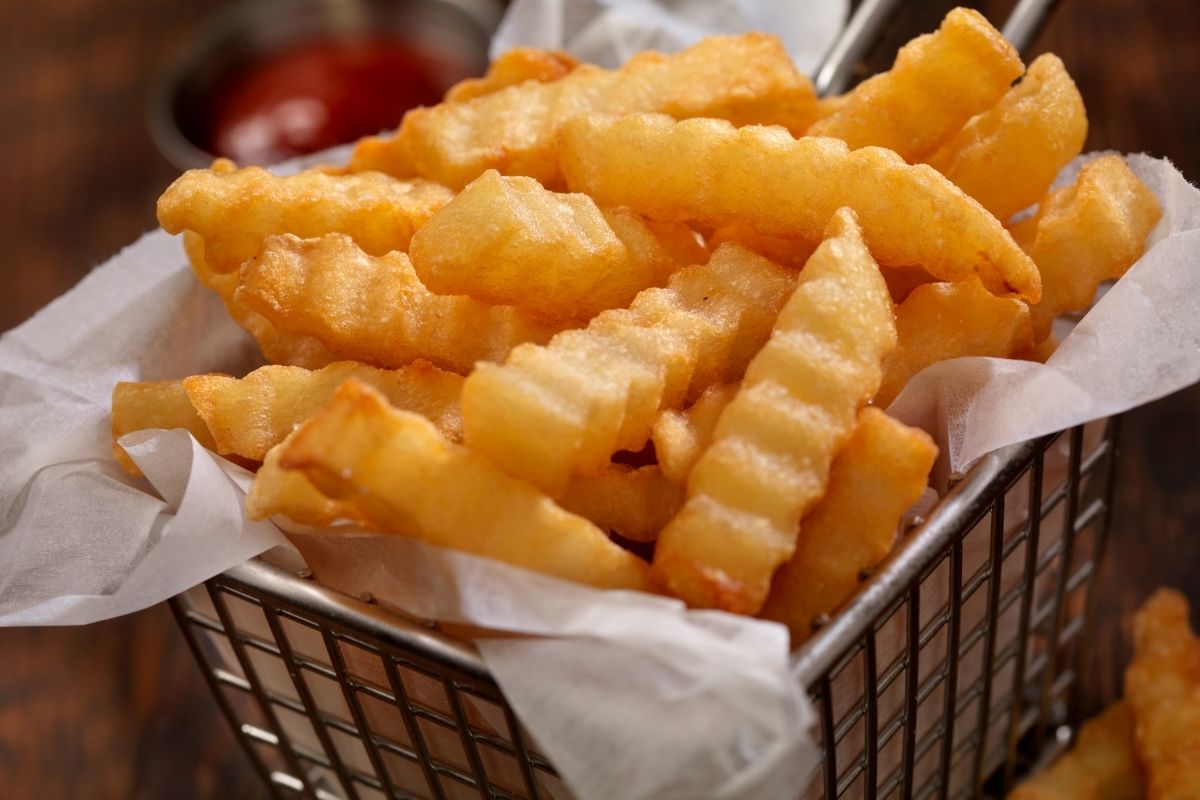 Thin, classic French fries might do the trick in a pinch, but if you want to remain true to a classic sports-bar style meal, you can never go wrong with thick-cut fries.
These make for a more filling addition, especially with their crispy exterior and soft, pillowy texture inside.
What makes thick-cut fries a perfect side dish is they are generally milder in flavor. Because of this, they pair well with flavor-packed chicken wings and can even sop up your leftover sauces.
2. Onion Rings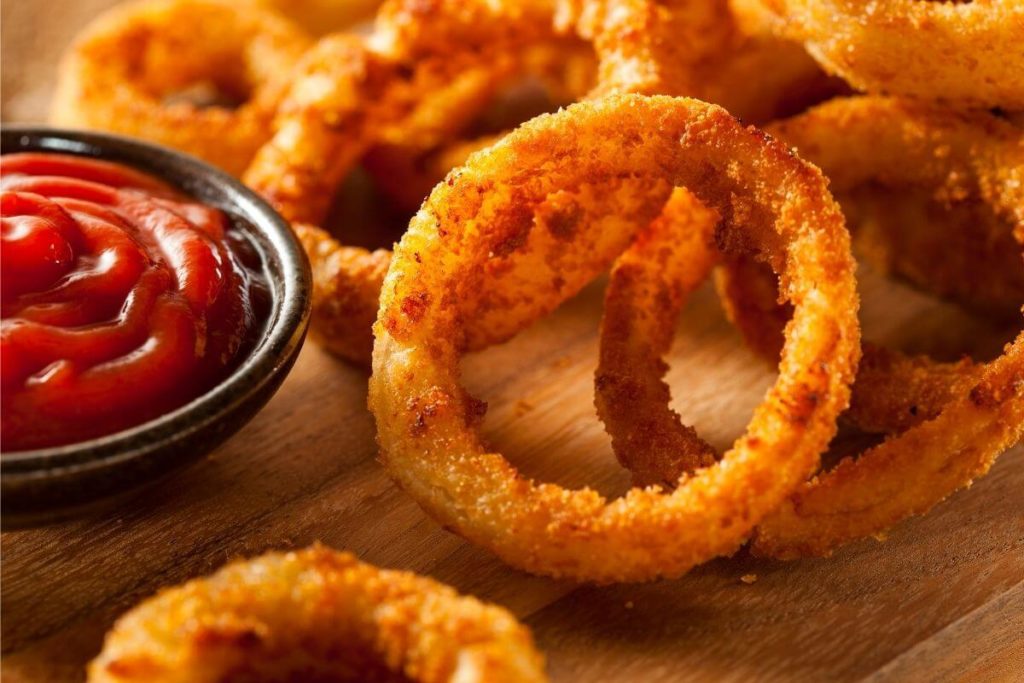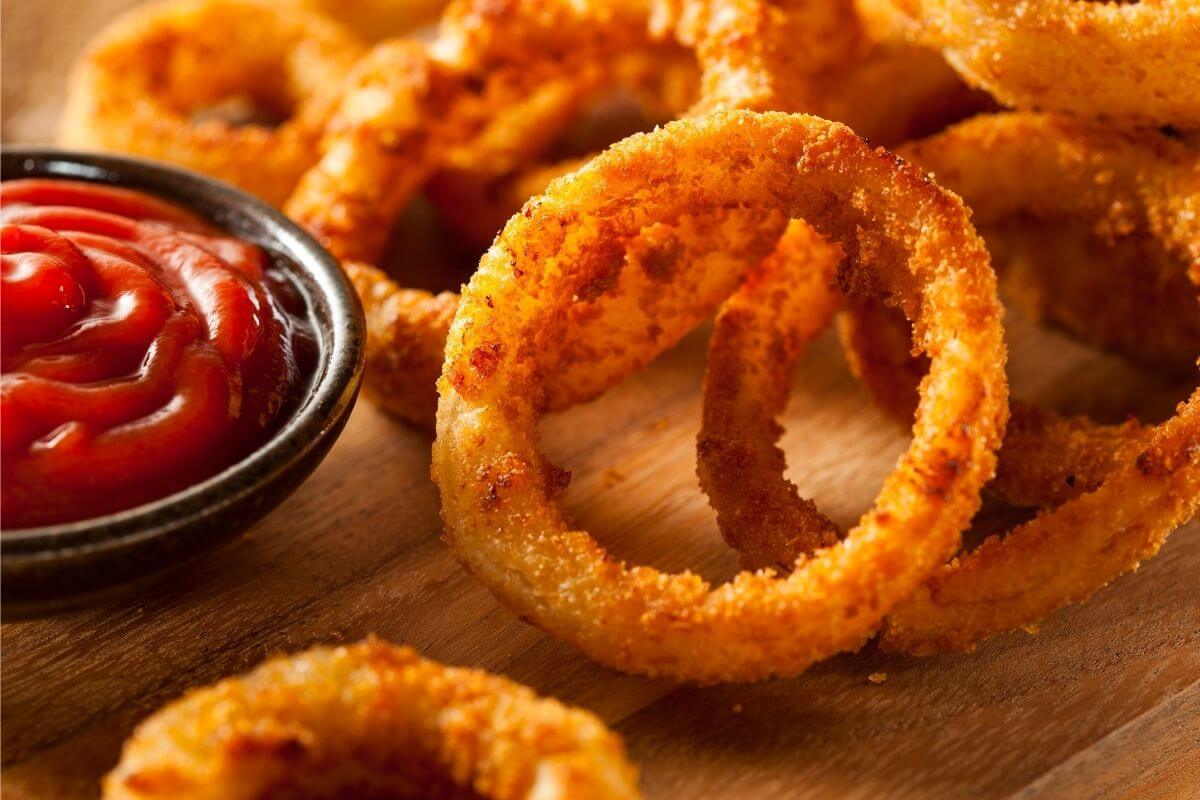 If you're not in the mood for fries, you can opt for onion rings as your side of the night. Onion rings are both indulgent and refreshing at the same time.
Despite being deep-fried, these allium rings bring a bite of freshness and crispiness to counter the chicken wings.
Onion rings impart a sweet yet somewhat tangy taste that serves as a palate cleanser of sorts. They take away the otherwise cloying taste the chicken wings leave if you've had too many of them.
Serve them with a side of mayo or another sauce on the side and you're good to go.
3. Zucchini Sticks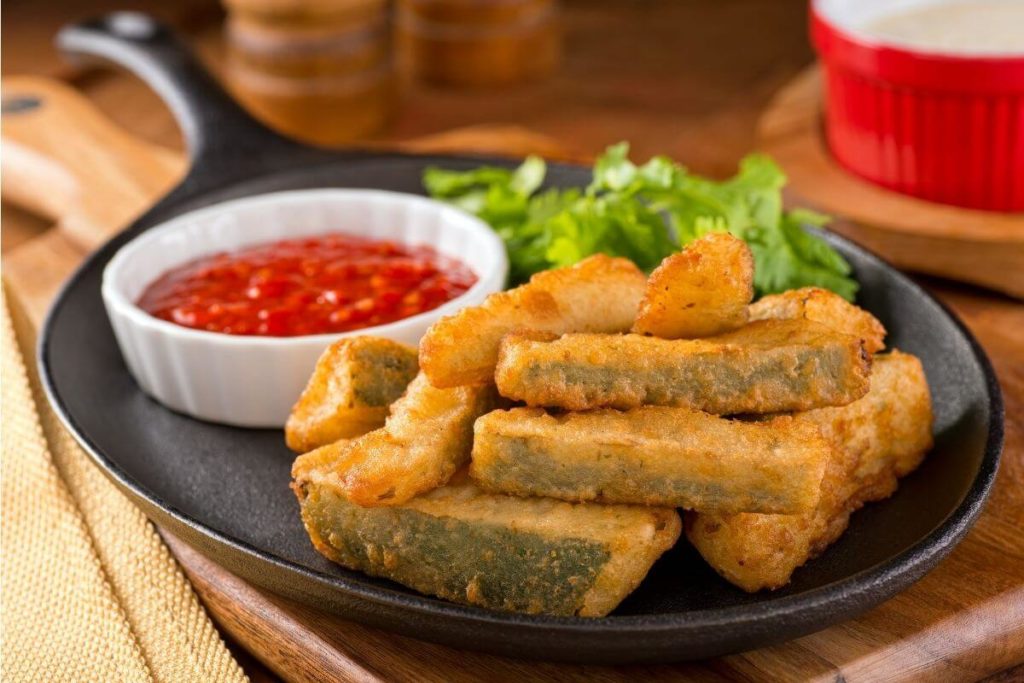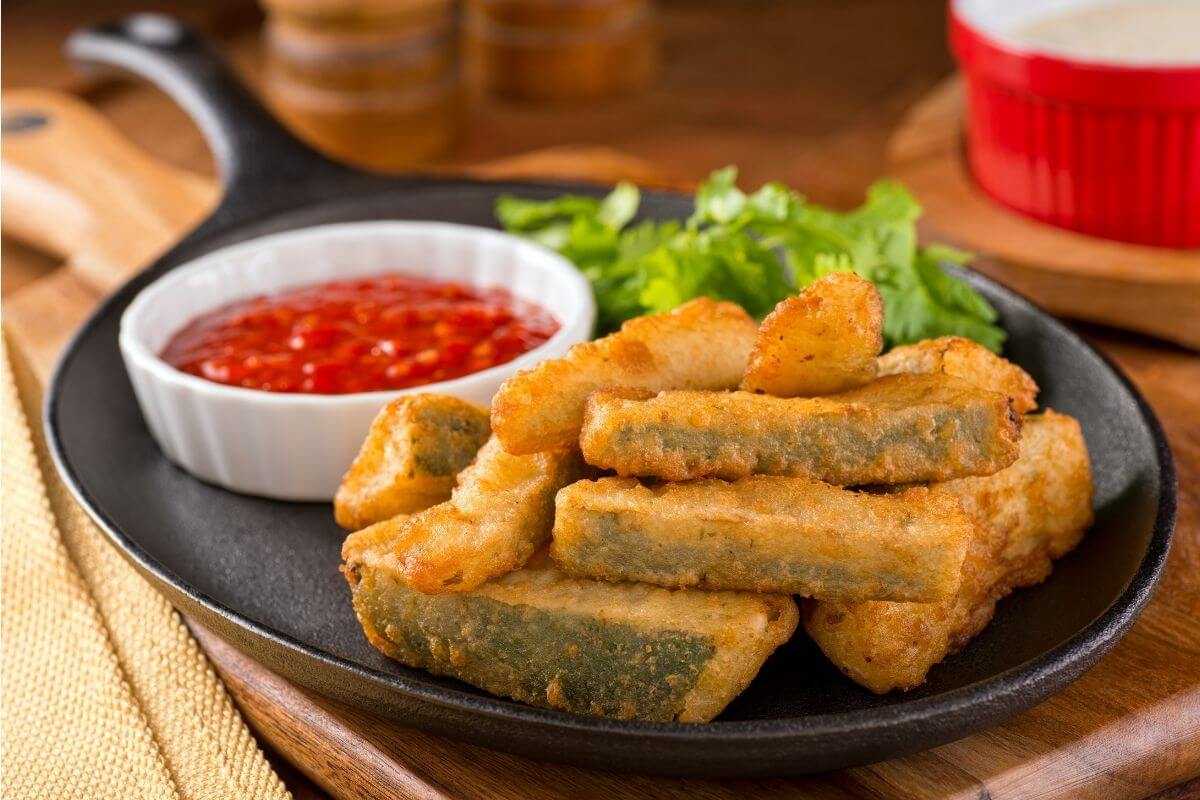 For a much healthier alternative to fries and onion rings, check out baked zucchini sticks.
Not only do they make a great, easy-to-make appetizer, but they also pair well with richer-flavored dishes such as chicken wings.
Pair them with marinara sauce (or even a cream-based sauce or pesto) to brighten up the palate.
4. Coleslaw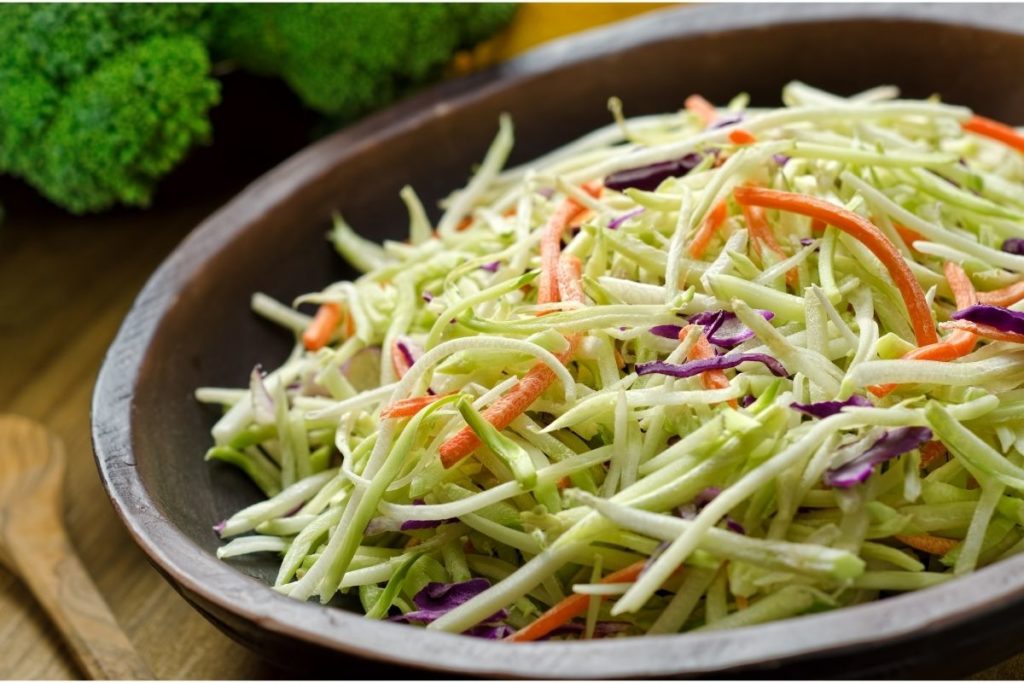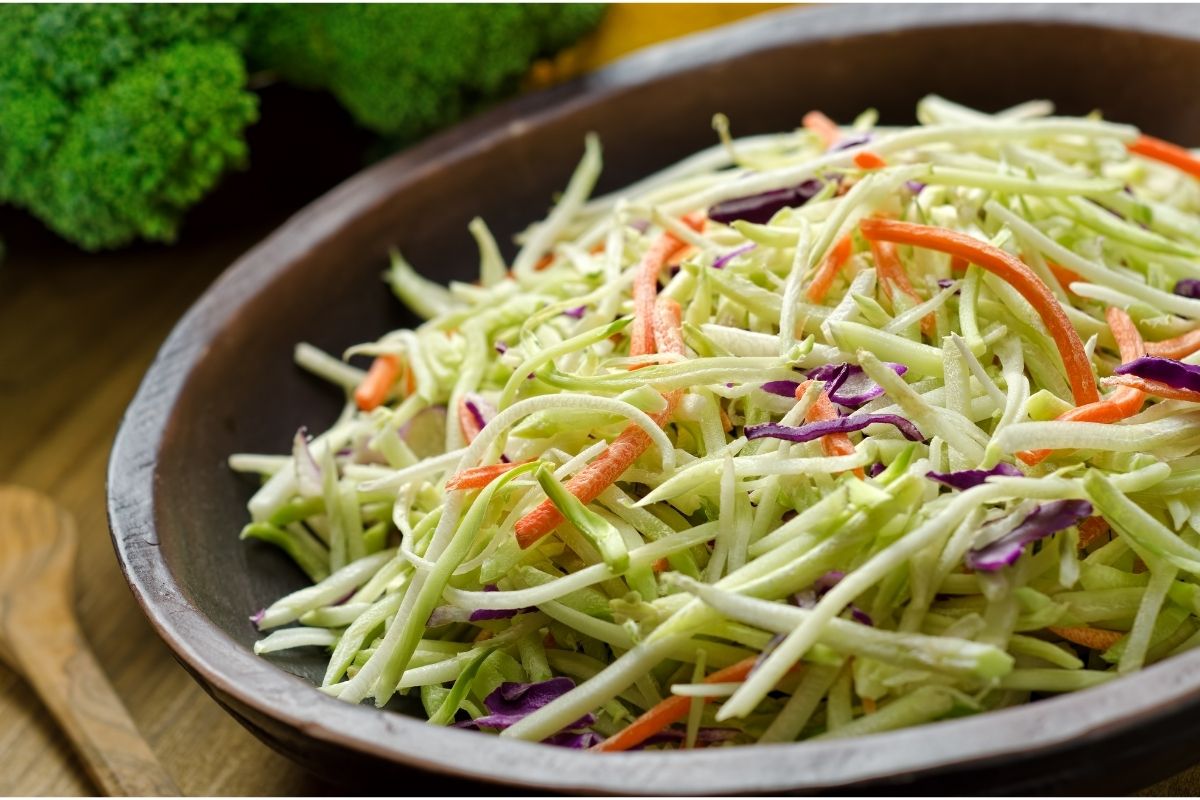 Coleslaw simply means cabbage salad or slaw made with finely shredded cabbage and a tangy dressing consisting of vinaigrette and/or mayonnaise.
This is a great side dish because it provides a much welcome source of brightness and tanginess that takes away the cloying facto as well.
If you do serve this, however, don't overdo it. After all, coleslaw tends to contain a high amount of sodium and fat.
For those who want to explore outside the traditional coleslaw, you can also try a refreshing Pineapple-Pepper Slaw.
Made with a combination of green and red cabbage, jalapeños, scallions, and pineapple, this will lend your dish a fresh, bright, and crisp taste tempered with just the right amount of heat and sweetness.
5. Macaroni and Cheese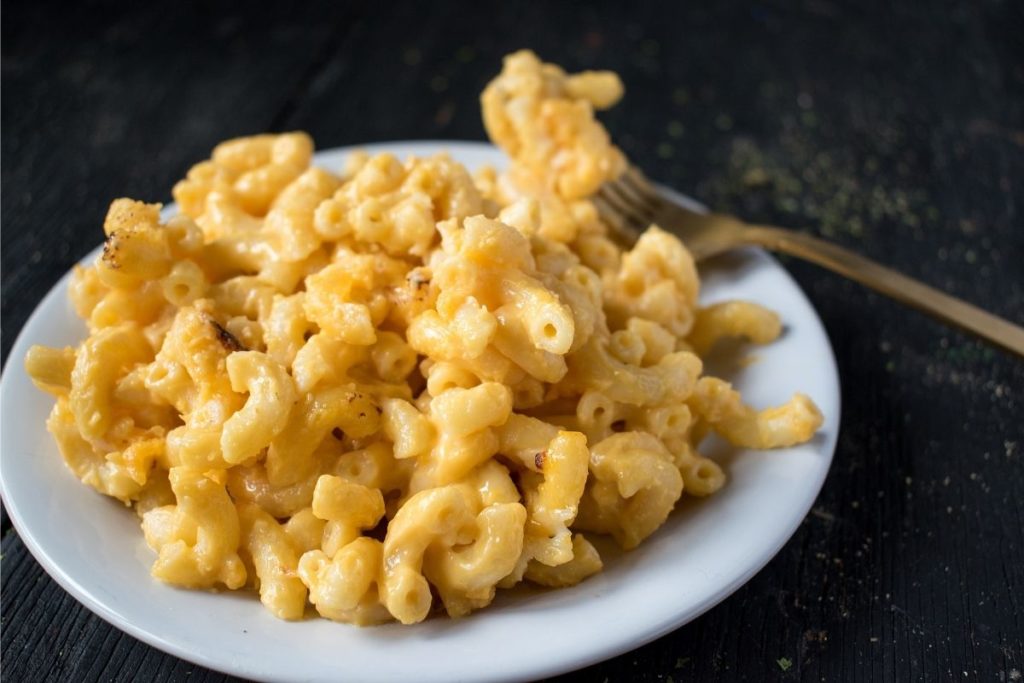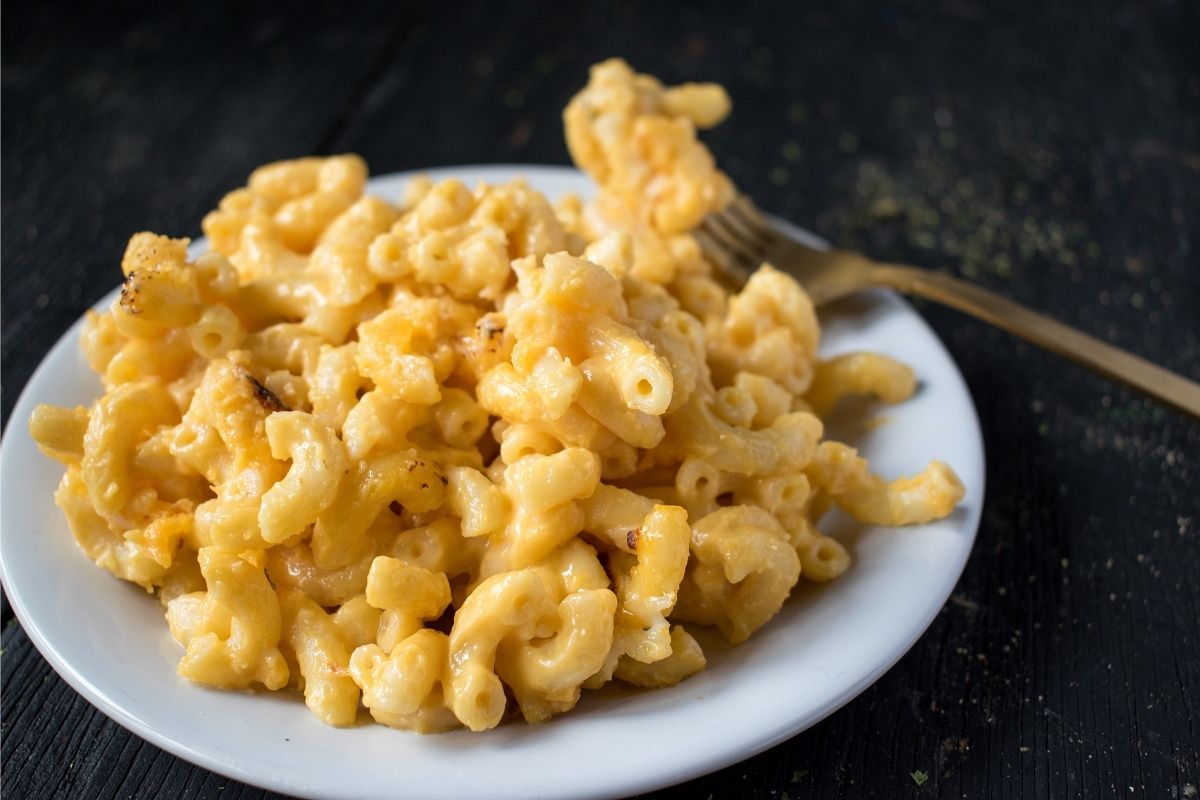 Last but certainly not least is macaroni and cheese. This is a go-to side dish for many, especially those who want to feel warm and comfortable at the end of a long day (or week).
If you want to take your indulgence to the next level, try a Blue Mac and Cheese recipe that is enriched with (what else) blue cheese.
While the aroma of blue cheese turns some away, most can't get enough of this rich and decadent side dish.
Plus, you can easily think of it as a re-imagination of the blue cheese dip your wings normally come with.
What Are Chicken Wings?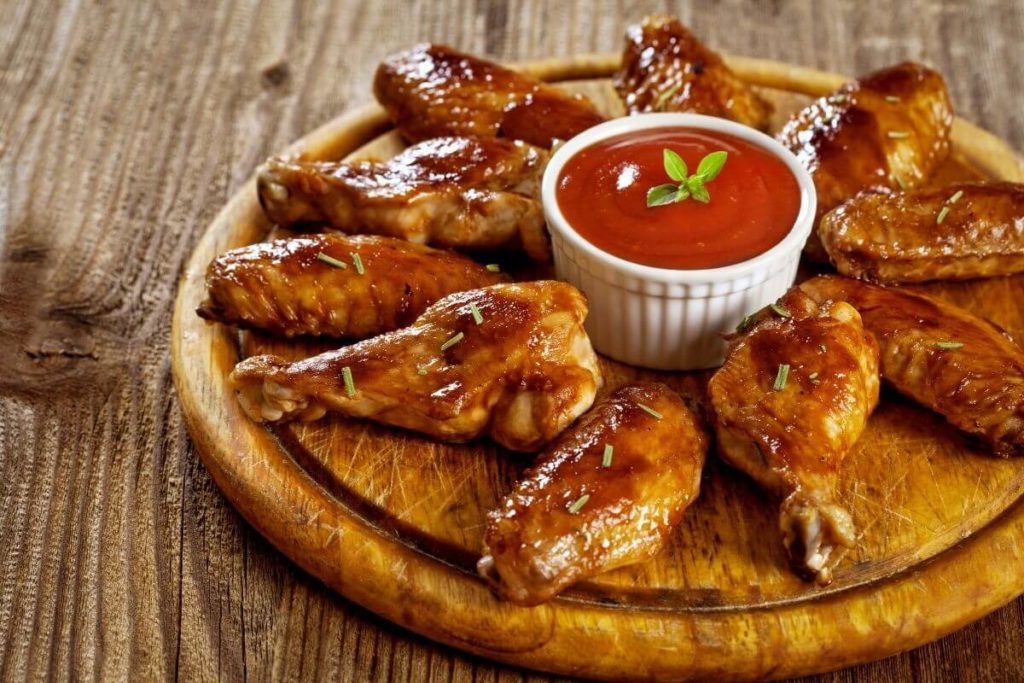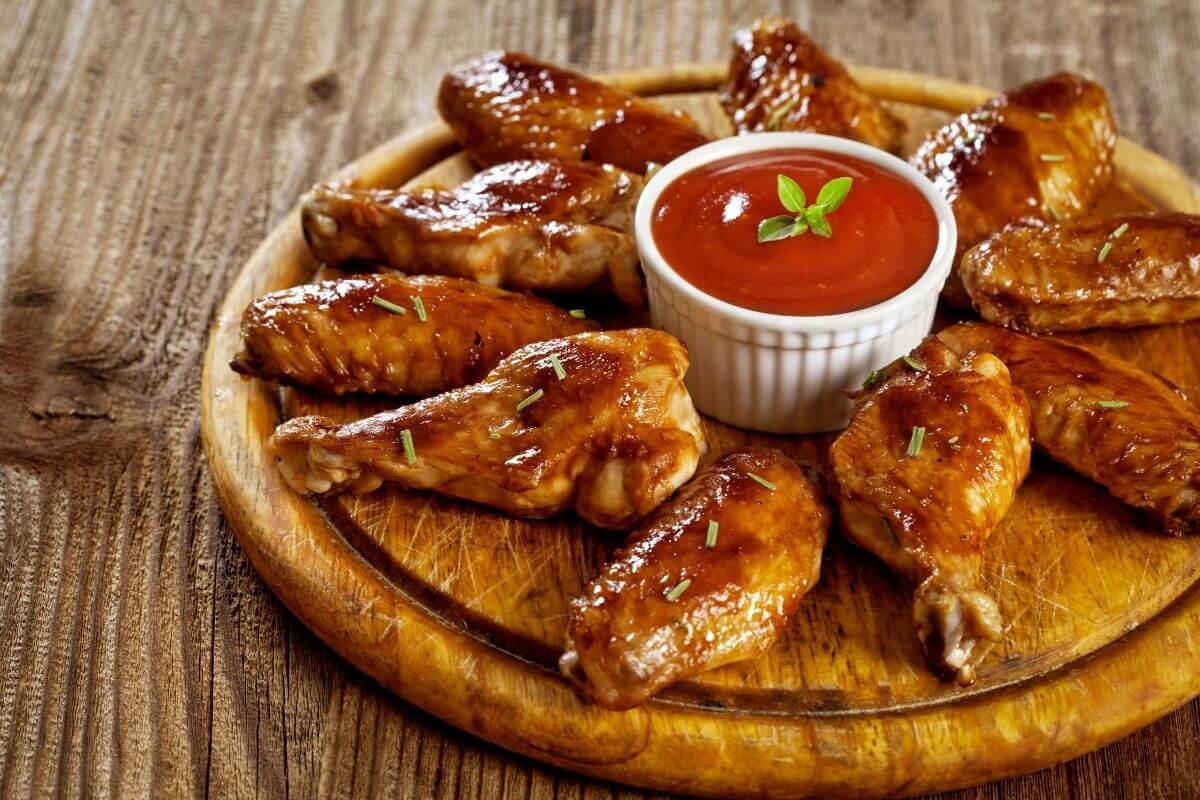 In essence, chicken wings are comprised of the whole wing, the flat, and the drumette (also known as the mini drumstick).
Chicken wings, particularly Buffalo-style, fried, and even Korean-style, have gained popularity over the years.
They have a superior depth of flavor and texture and are also easy to cook, serve, and consume.
Not to mention, they definitely pack in the protein and make for fun finger food at events.
The Bottom Line
Serving or eating chicken wings doesn't have to be the same old, boring experience.
With these best sides for chicken wings, you can ensure fun eating experiences through and through.
Print
5 Best Sides for Chicken Wings
Check out these great Side Dish Recipes for Chicken Wings that have been shared on Pinterest.
Instructions
Click on each link above to view the pin and recipe.
Obtain all the necessary ingredients to make the recipe.
Follow the steps to create your side dish.
Enjoy your delicious meal =)
Keywords: Sides for Chicken Wings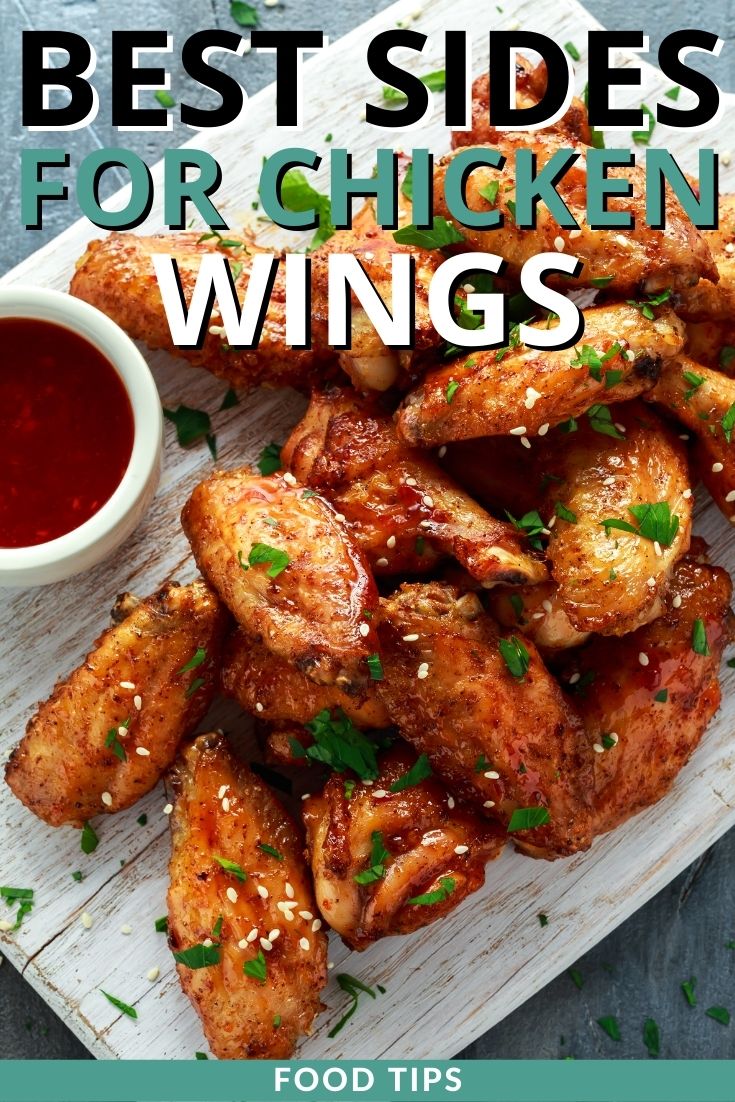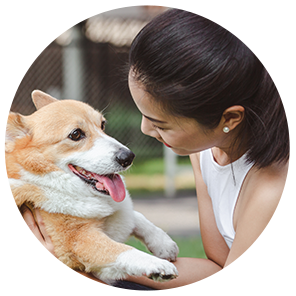 Hi, I'm Linda thanks for stopping by! We're so happy you're here. If you're a foodie and love to cook from home - you're in the right place..
LEARN MORE
Join the mailing list and receive our free newsletter!
Recipe Marker provides you with the best information about home cooking tips, recipes, ingredient substitutes and more. Check out our blog to see the latest articles.