9 Best Chili Sauce Substitutes (updated 2023)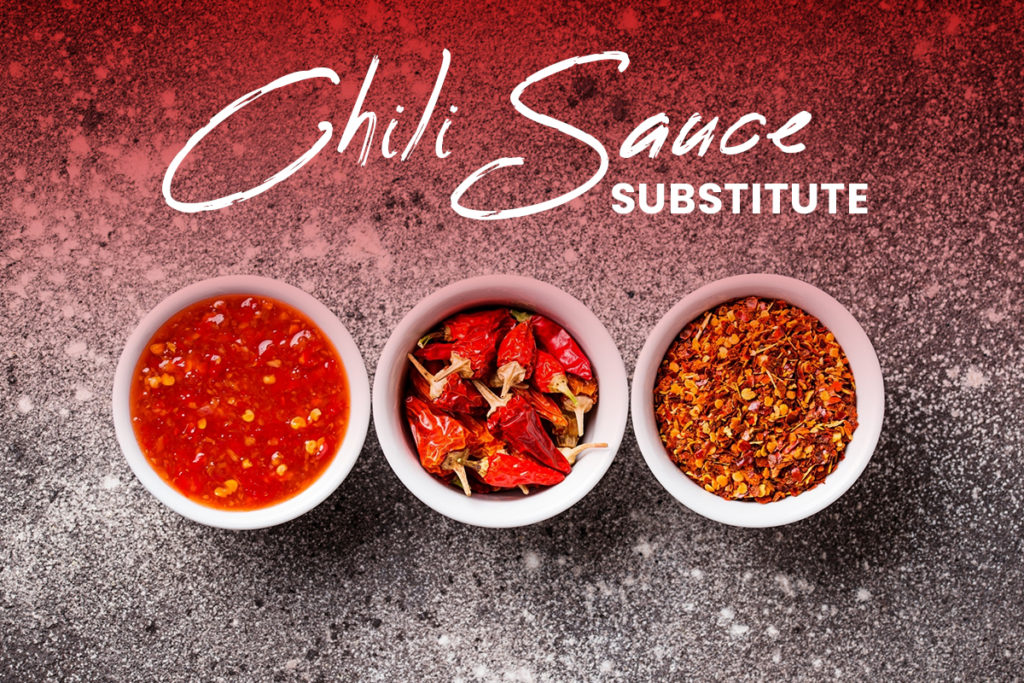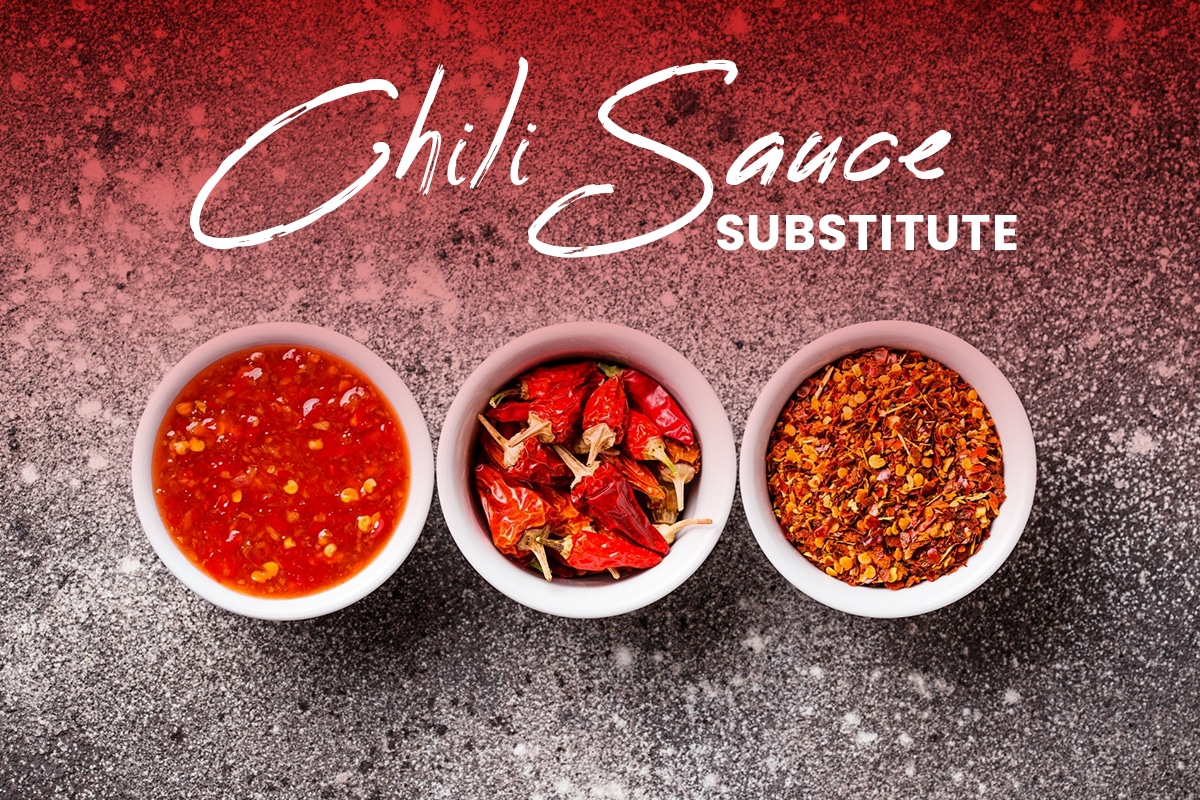 Are you looking for a good substitute for chili sauce? Stick around as we share some of the most popular alternatives.
If chili sauce is out of stock, you can replace it with other ingredients for your recipe. Choose suitable options that will give your recipe a similar flavor and texture.
Discover how the following options may be used to replace chili sauce in many recipes and why they are effective in terms of hotness and substance. You can decide based on your preferences and the recipe you will be making.
9 Best Chili Sauce Substitutes
1. Sriracha Sauce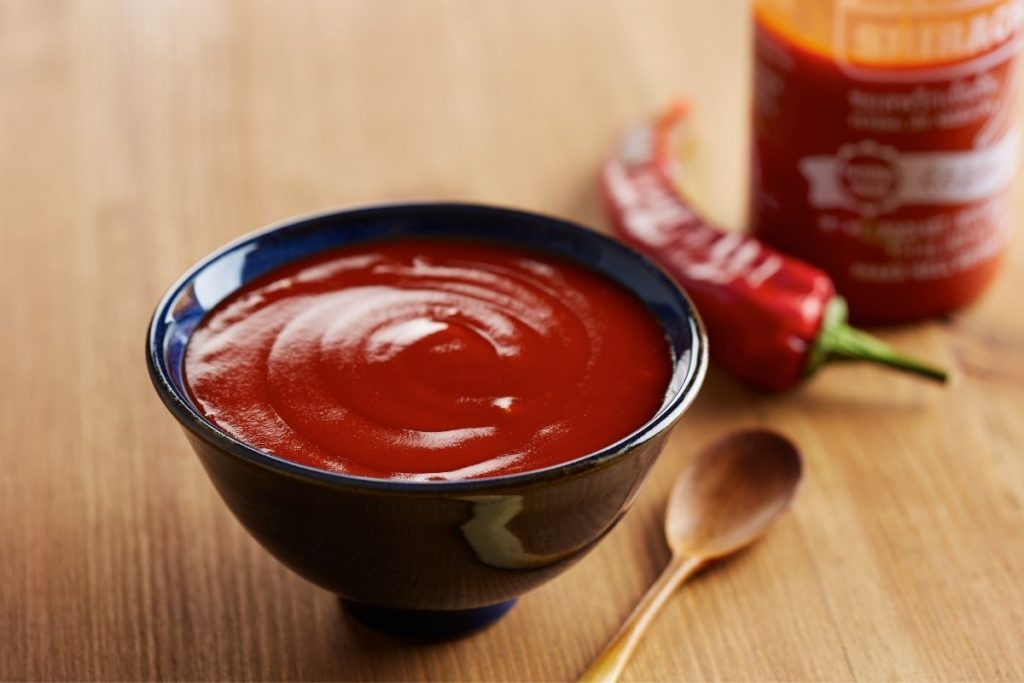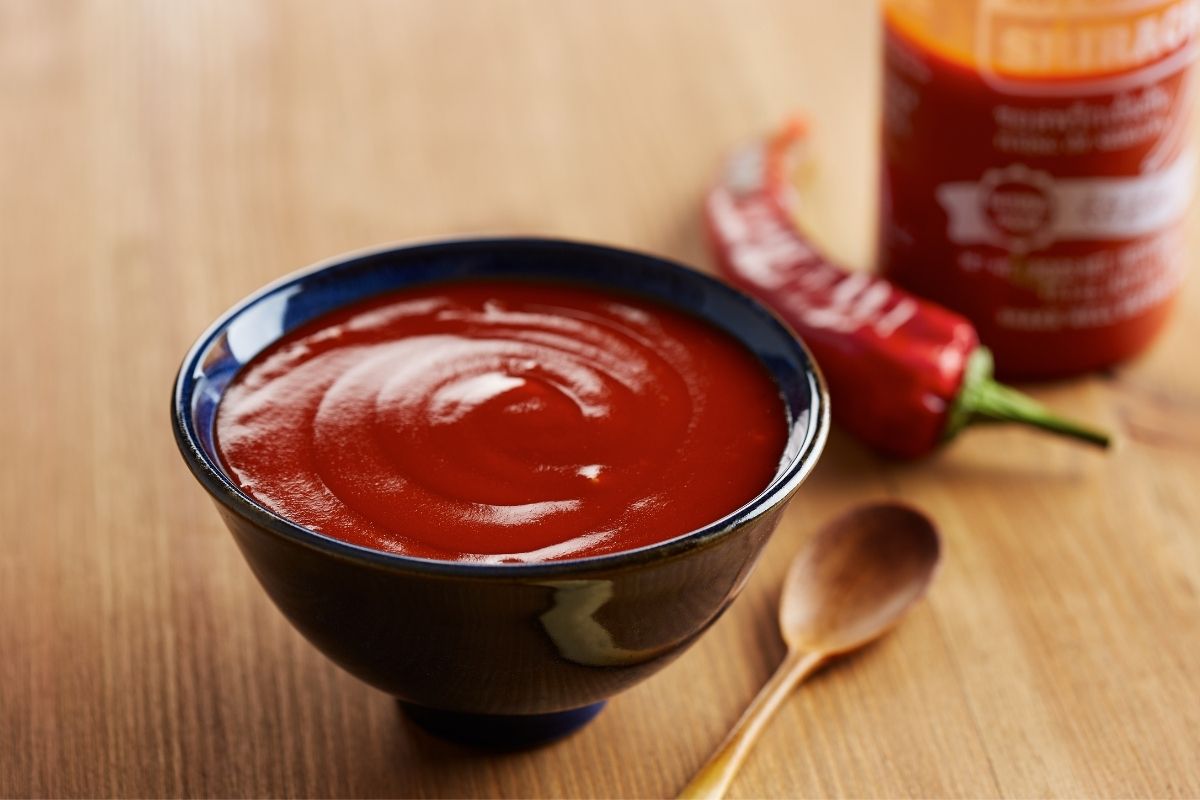 Try this popular Thai sauce, sriracha, as a stand-in for chili sauce. It is composed of jalapeño peppers, garlic, sugar, and vinegar. Generally, this spicy sauce also has a tangy and sweet taste.
Use sriracha with caution because its spicy level is extremely intense compared to other options.
Sriracha sauce is available to purchase at your local grocery store, or you can also make your own homemade sauce.
2. Spicy Tomato Sauce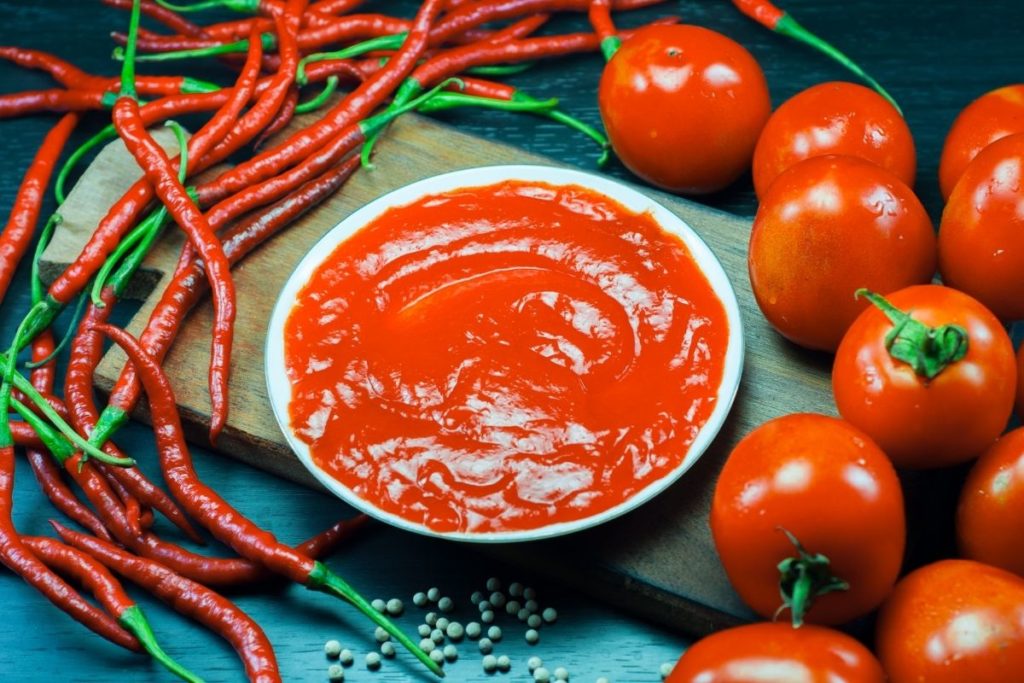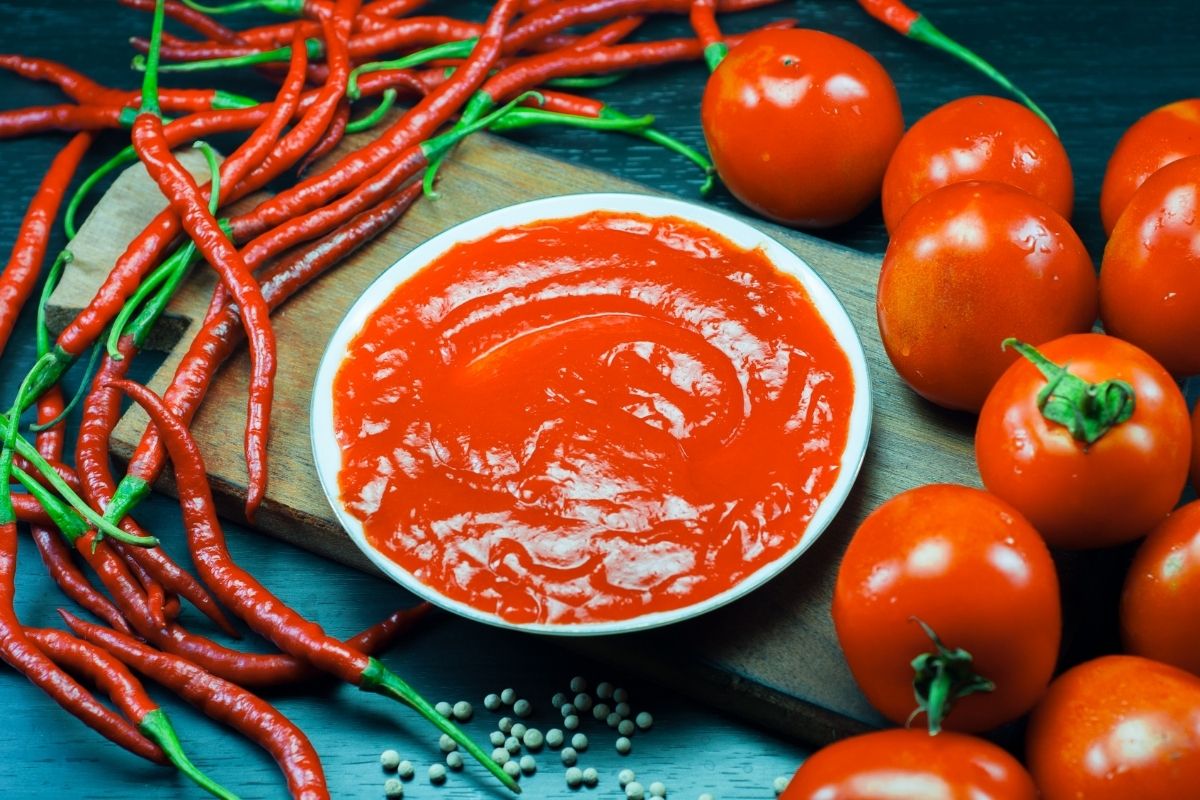 Got some spicy tomato sauce? It is a great replacement for chili sauce in pasta sauces, soups, and stews.
It is also great for other dishes, like pizzas, that benefit from the addition of a rich tomato taste. There are a variety of tomato sauces you can choose from.
3. Harissa Sauce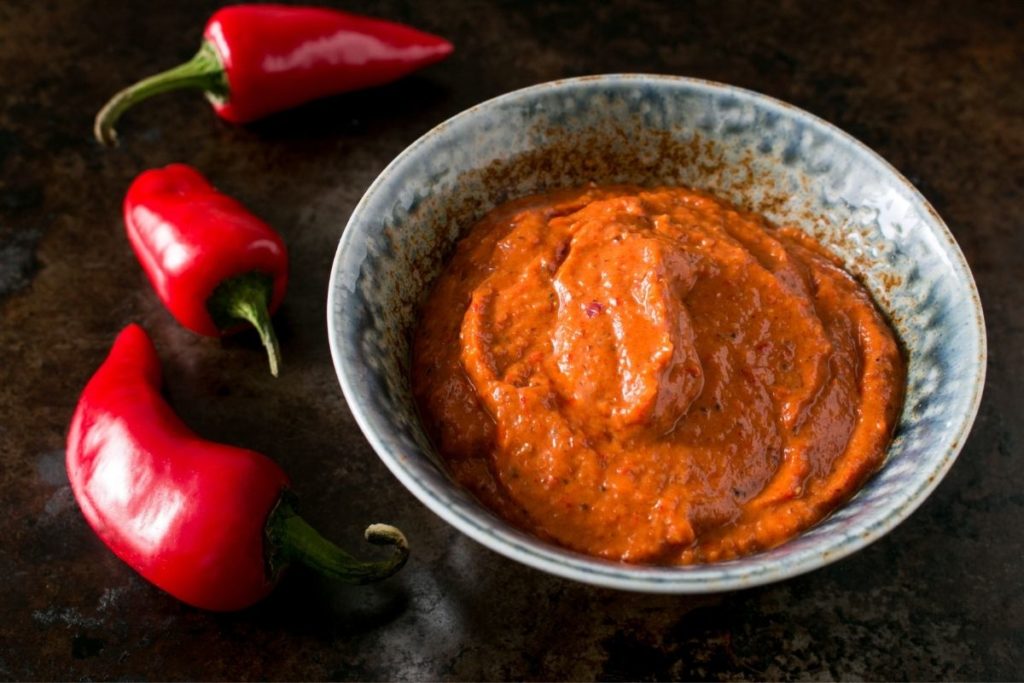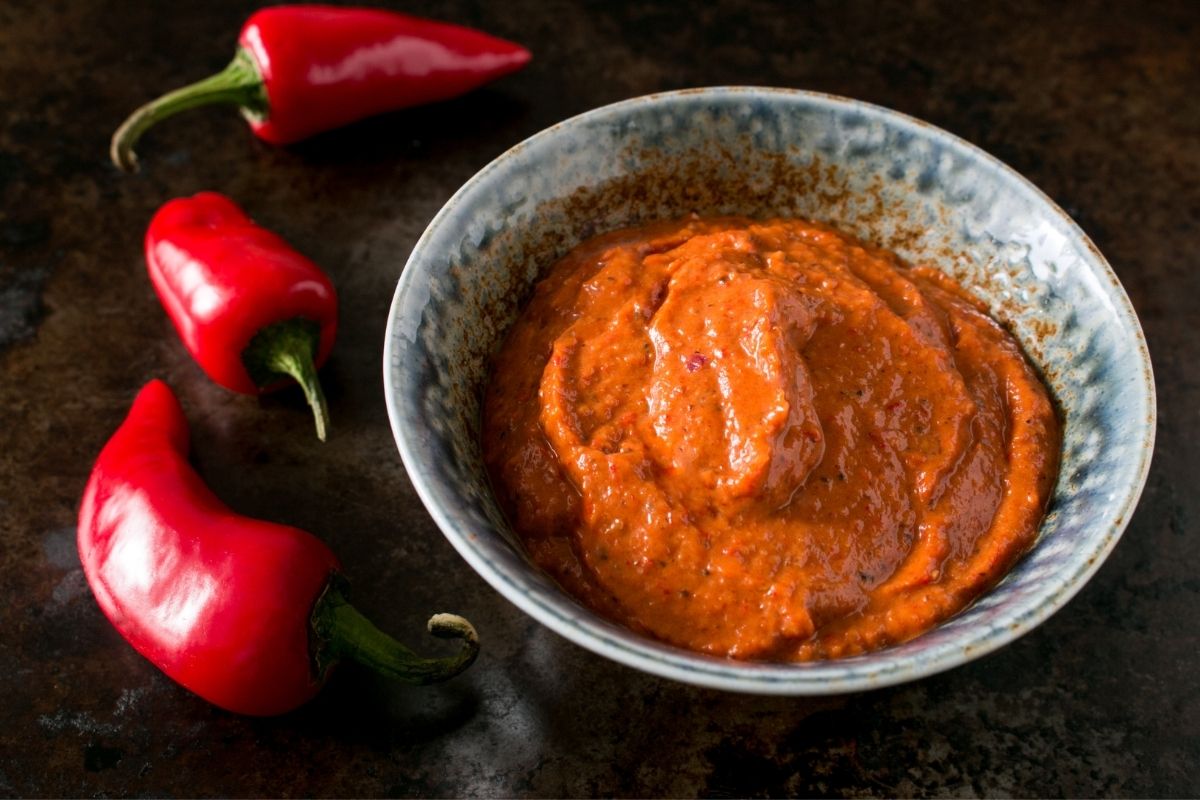 Get a delicious flavor and pleasant odor when you use harissa sauce as a replacement for chili sauce. A combination of multiple spices, as well as red chilies, garlic, and vinegar are used to make this sauce. It comes from North African origins, particularly the Tunisia region.
You may use it as a dip or marinade, as well as in soups and stews. Store-bought harissa sauce is excellent, or if you want to make your own, you can find a variety of harissa sauce recipes online.
4. Regular Hot Sauce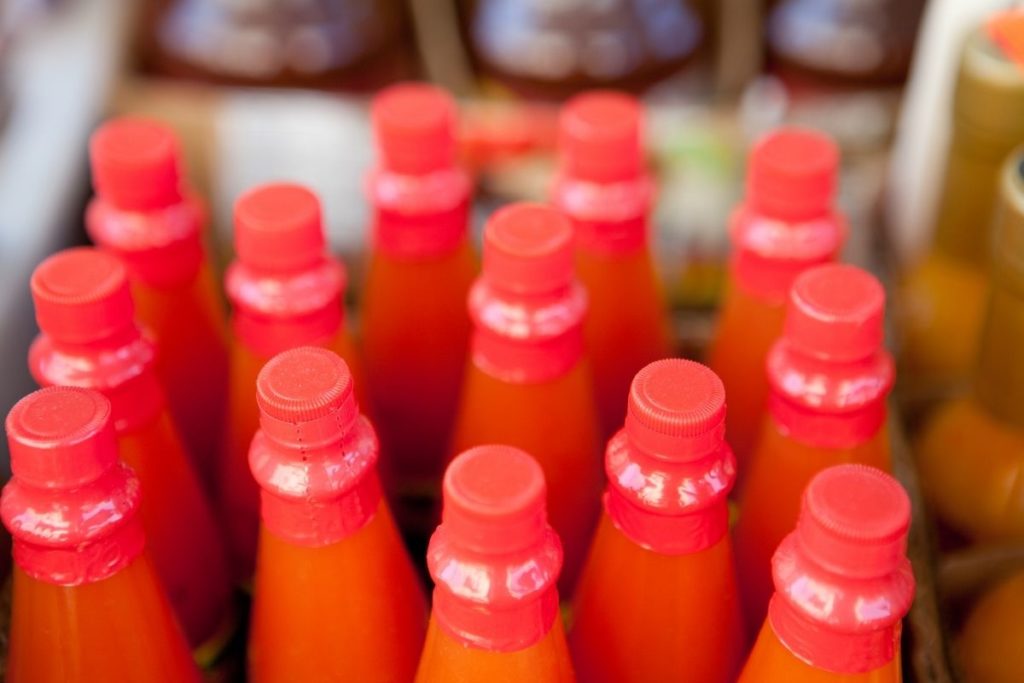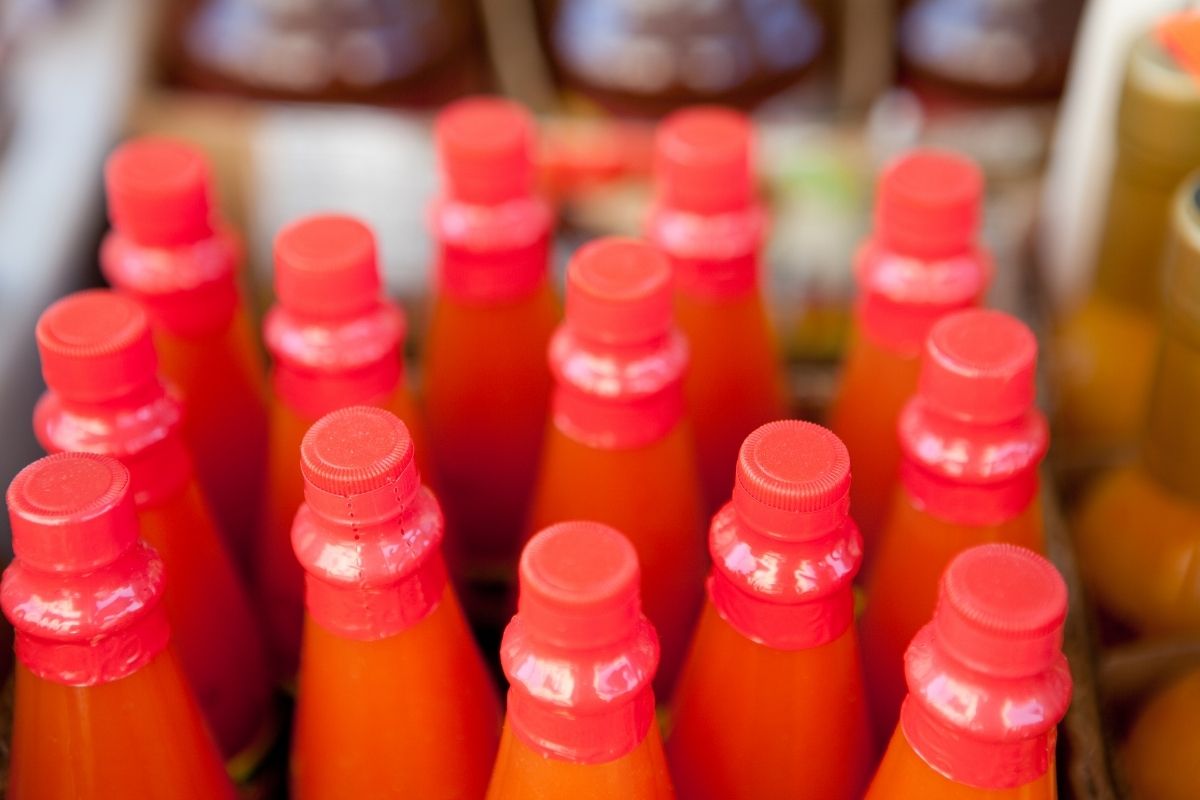 A regular hot sauce is an easy substitute for chili sauce in any recipe. There are so many options for ready-made hot sauces.
They vary from mild to extreme spiciness. So, carefully select one that fits your preference. Check heat levels on the packaging.
5. Sweet Chili Sauce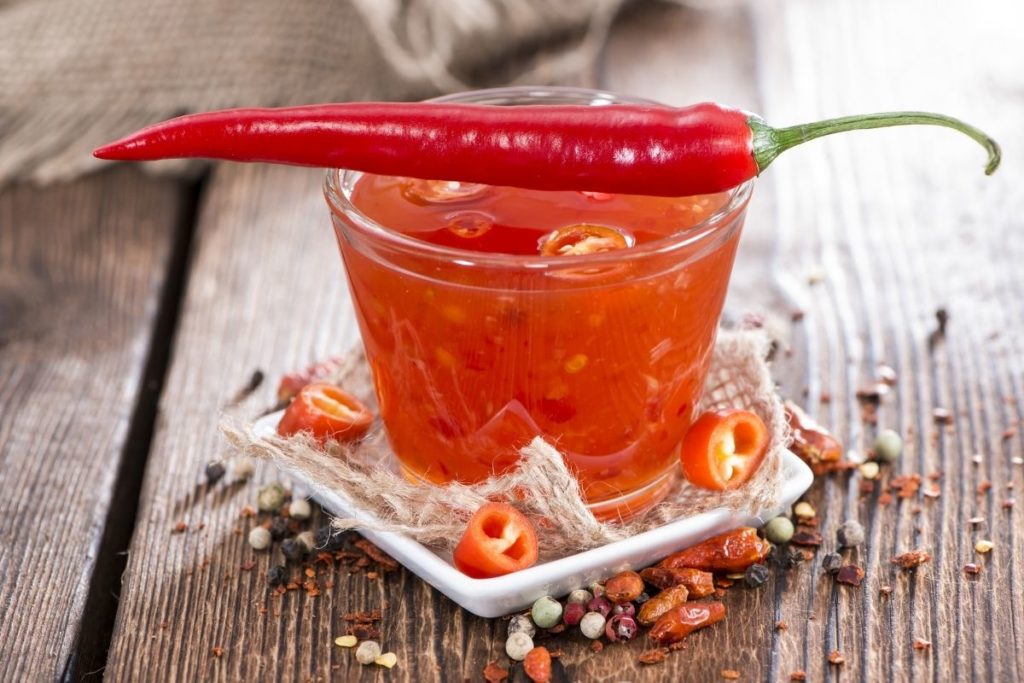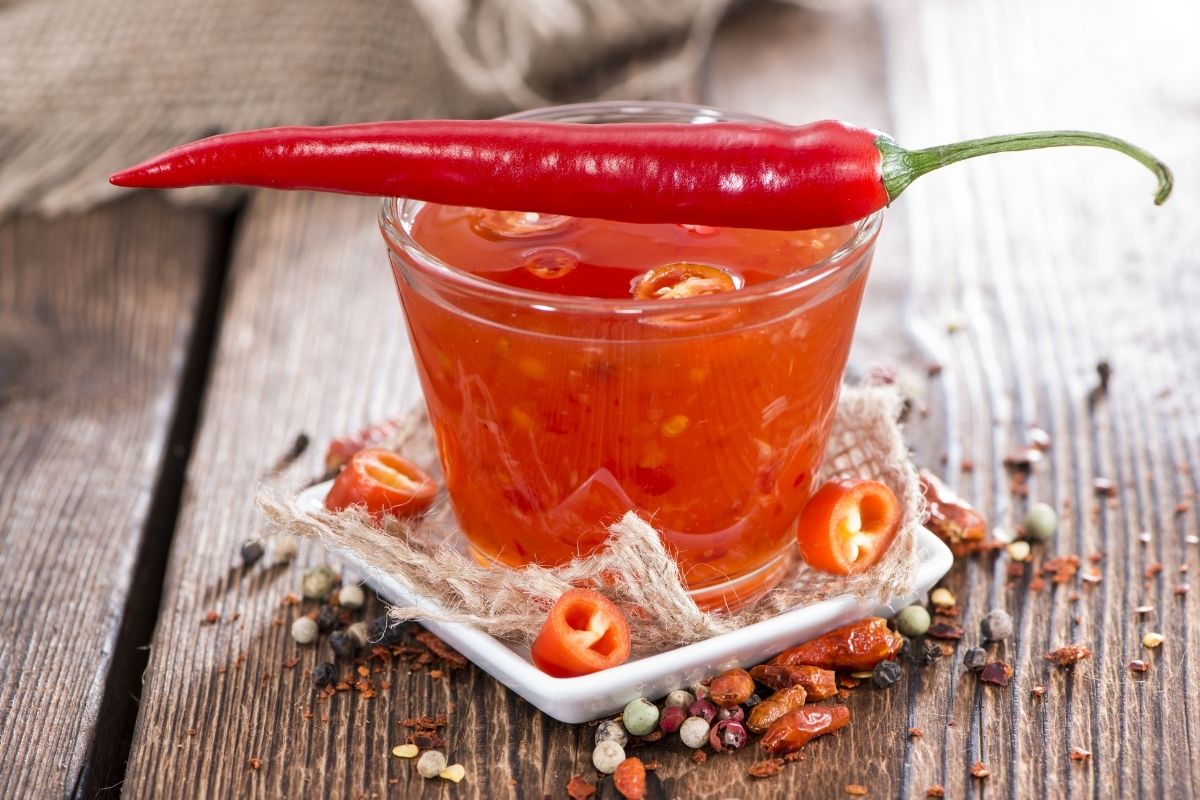 A common substitute for chili sauce is sweet chili sauce. It is made with red chilies, sugar, ginger, garlic, and vinegar. It has sweet, spicy, tangy, and savory tastes.
Sweet chili sauce is readily available in many grocery stores. However, producing homemade sweet chili sauce is not complicated, provided you have the required ingredients.
The quantities to use will vary based on the recipe you pick. You may always change the amount to match your spiciness or sweetness preferences.
6. Spicy Ketchup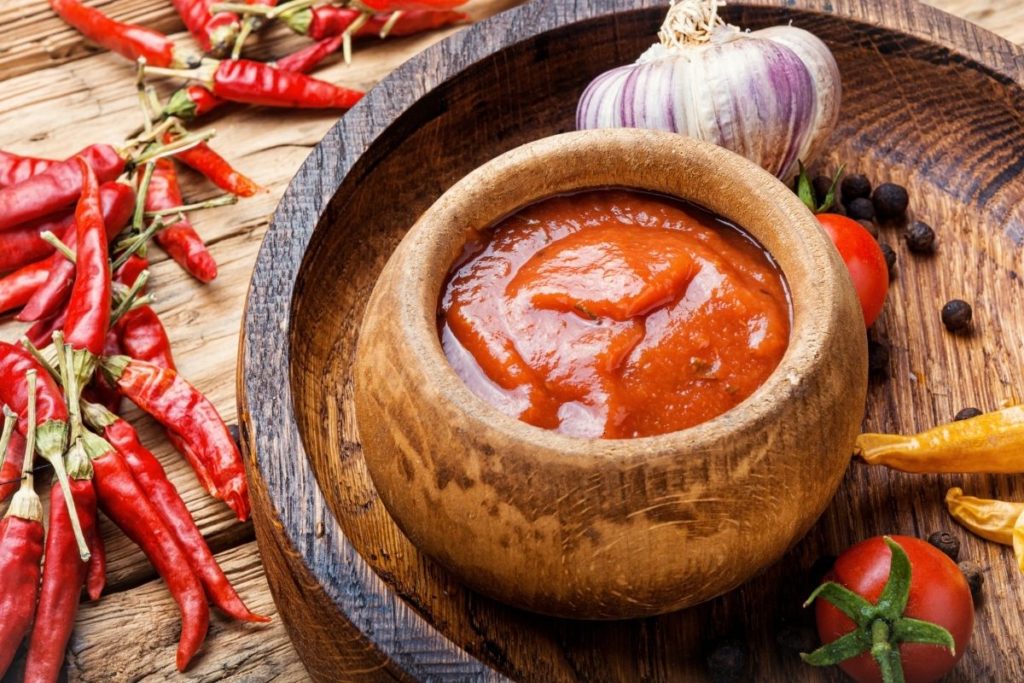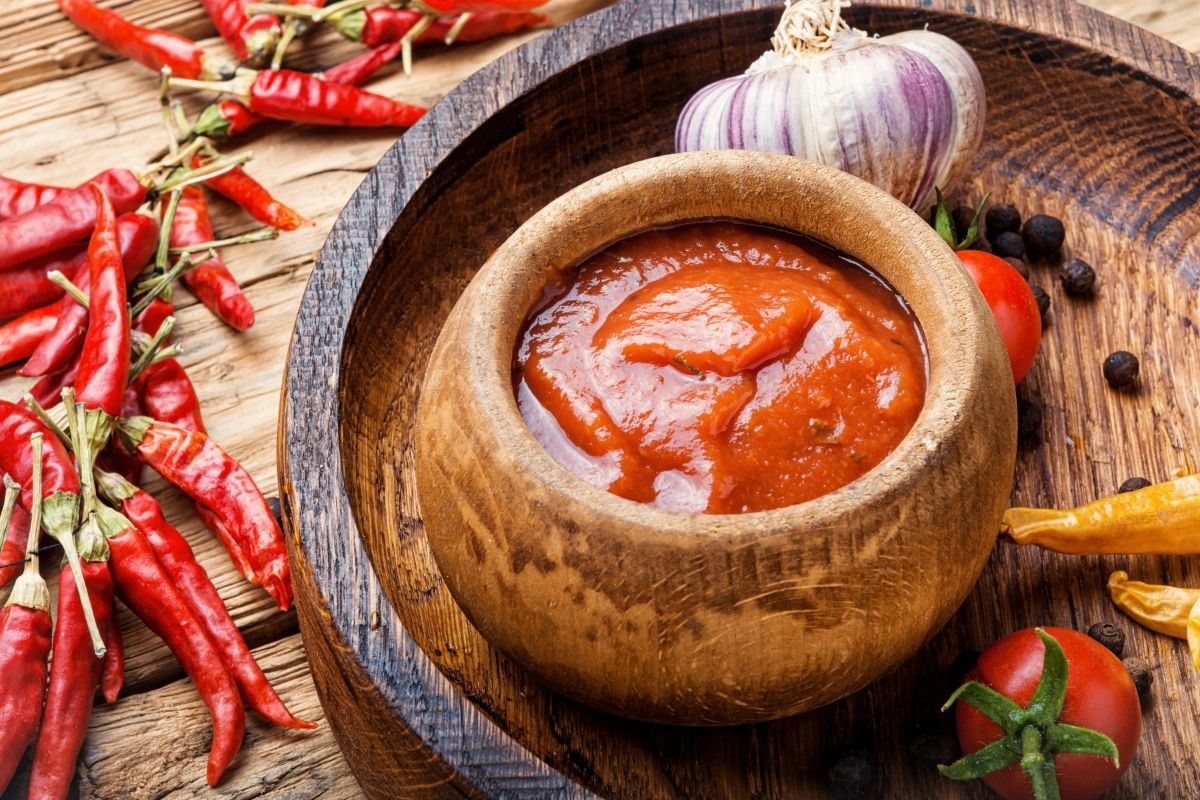 You can opt to use spicy ketchup, whether store-bought or homemade, in place of chili sauce.
This option will have a mix of sweet and spicy flavor, and it works well in many dishes, particularly in soups. It can give your meal an exciting taste and texture.
7. Black Bean Sauce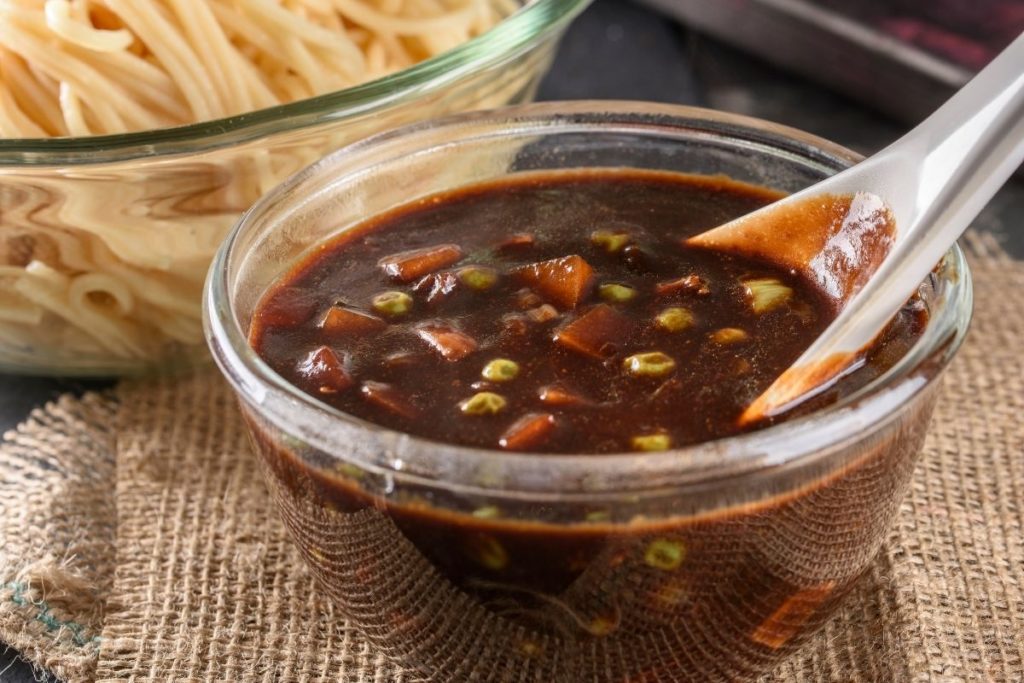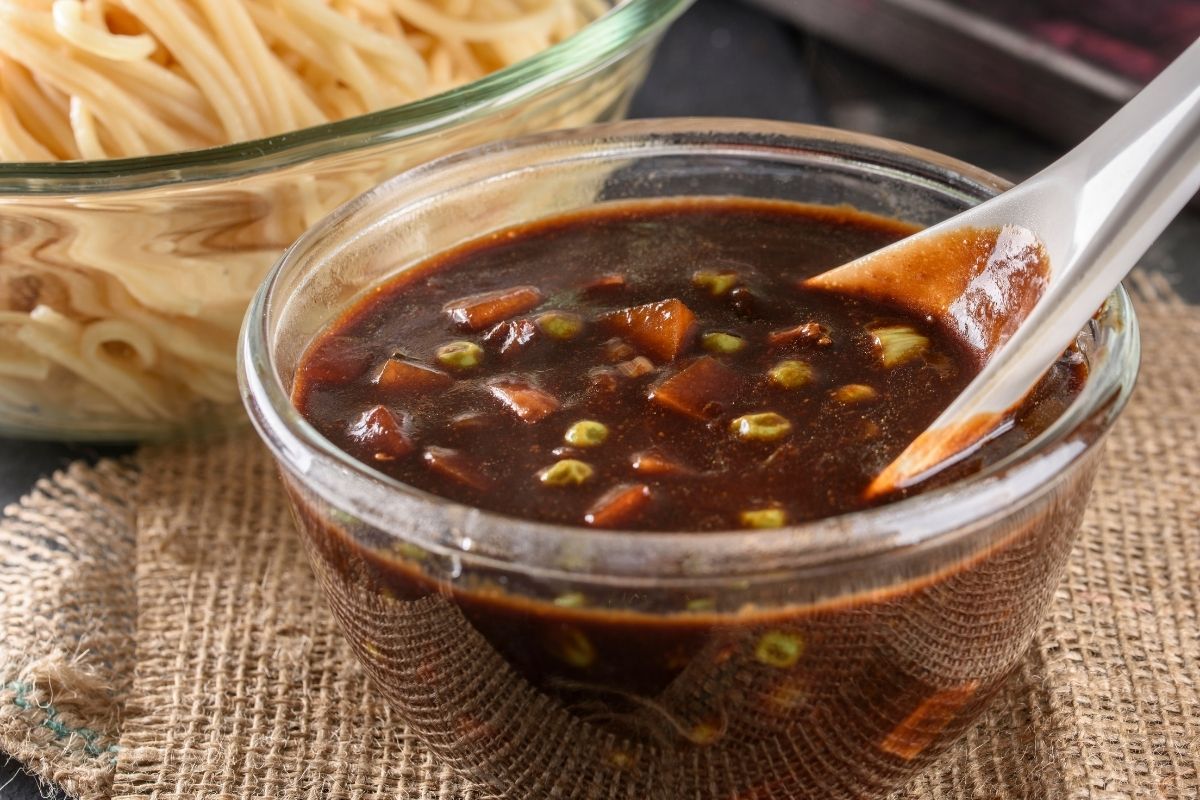 Black bean sauce is made of soybean oil, chili, salt, and water. This Chinese sauce has a deep, earthy, and fermented taste.
Moreover, it is a key ingredient in every Sichuan meal. So, black bean sauce is worth a try if you are looking for an alternative to chili sauce.
8. Gochujang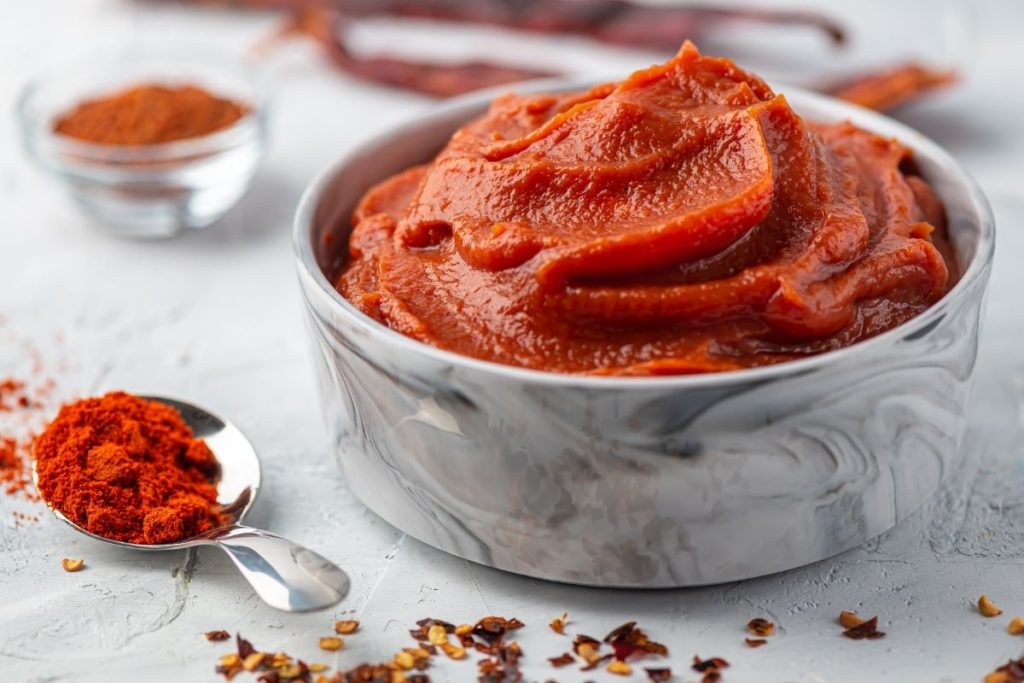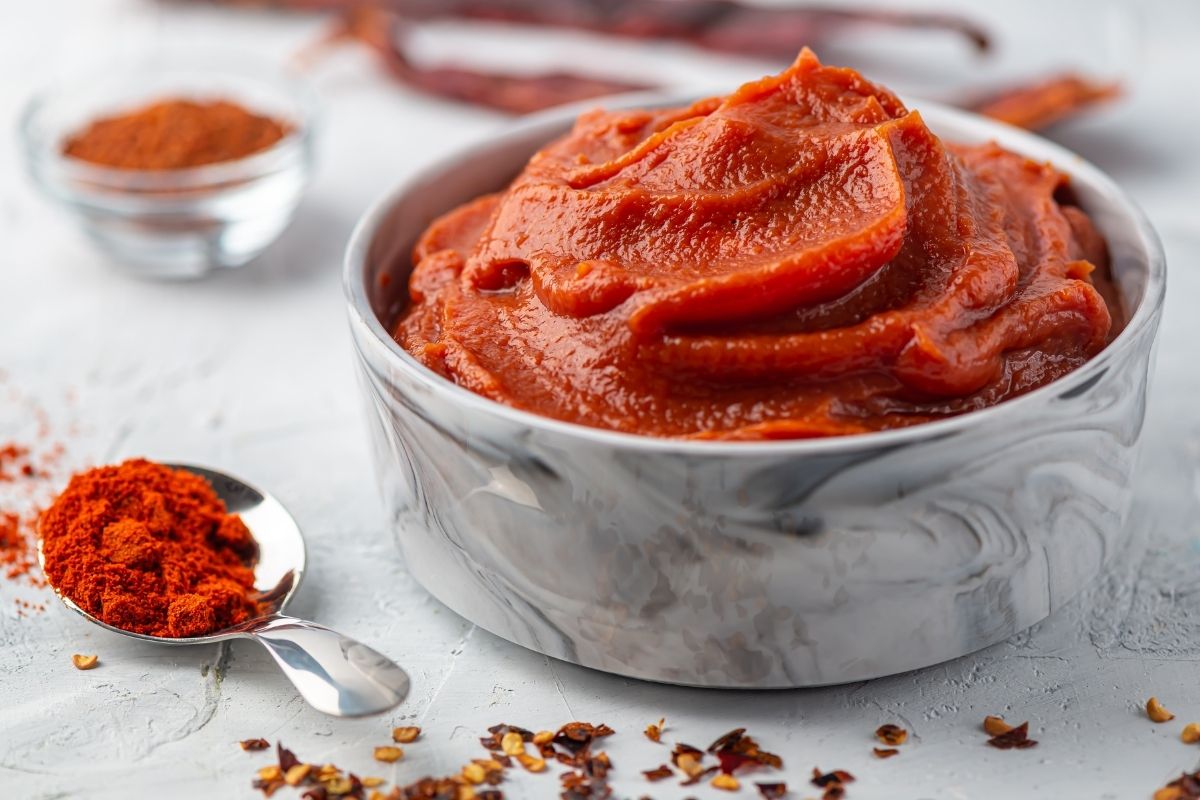 If you're into Korean cuisine, you are probably familiar with gochujang. This Korean paste is absolutely unique, with an intensely spicy flavor. It comes from crushed Korean red peppers and fermented soybeans.
Gochujang combines nicely with ginger and garlic, as well as wine and sake. It is ideally used as a marinade for meat, such as steak, chicken, or pork.
So, go ahead and use this option for your recipe when you run out of chili sauce.
9. Chili Powder or Flakes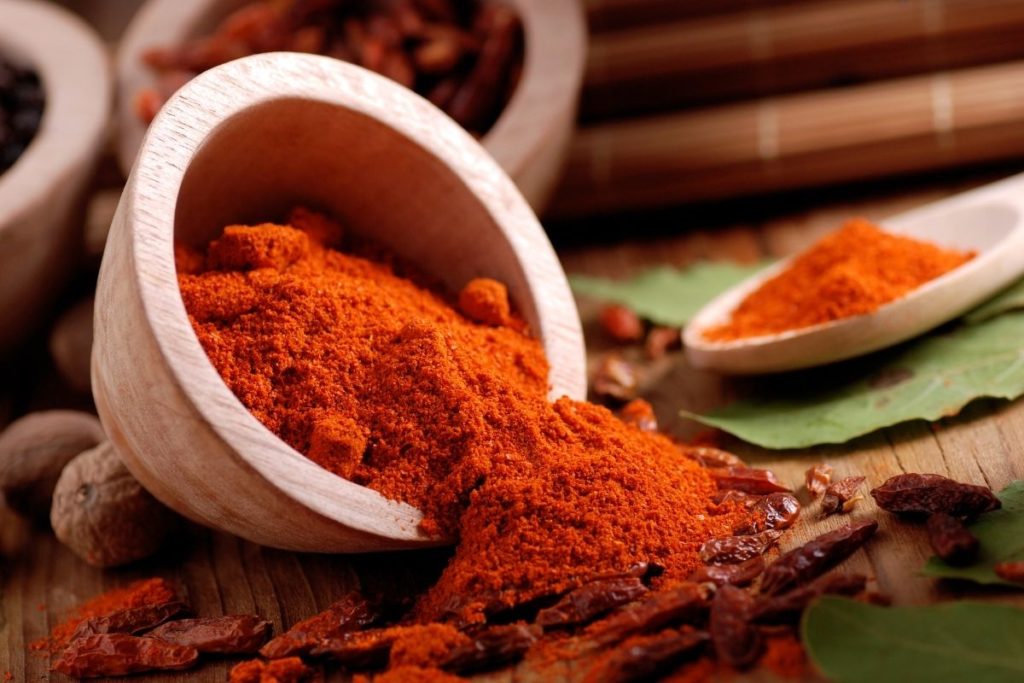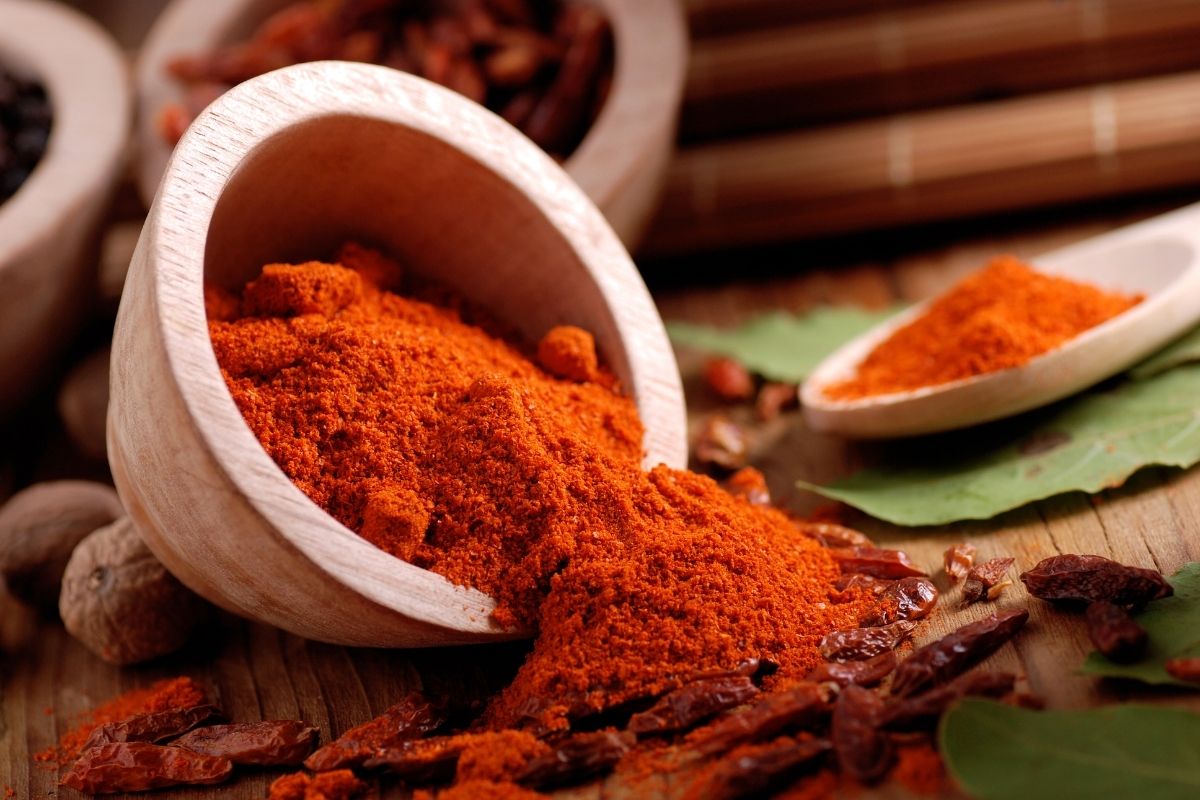 How about some chili powder or chili flakes? These items will also serve as decent chili sauce substitutes. They are readily available in stores in packets or jars, or you can roast or dry chili peppers to produce homemade chili flakes.
It makes no difference whether you choose powdered or flakes. The flavor depends on the chili type included in the seasoning. Examine the description to know if the level of spiciness is to your liking.
If you want a lighter amount of spice, Anaheim and poblano peppers are among the varieties to select from. Choose options prepared with jalapeño peppers, Korean chili peppers, and ghost peppers for a super hot punch.
Wrapping Up
We've provided you with some of the best chili sauce substitutes that offer satisfying results. Pick the ones that suit your preferred spiciness level and the recipe you have.
You can even experiment with some combinations of these options to improve the flavor of your recipes.
Print
9 Best Chili Sauce Substitutes
Check out these great substitutes for Chili Sauce that have been shared on Pinterest.
Author:
Prep Time:

1 minute

Cook Time:

1 minute

Total Time:

2 minutes

Yield:

1 serving

Category:

Sauce

Method:

Serve

Cuisine:

side dish
Instructions
Click on each link above to view the pin.
Learn more about the ingredient.
Purchase the ingredient.
Add substitute to your recipe =)
Nutrition
Serving Size:

1 Serving

Calories:

0 calories

Sodium:

124 mg

Fat:

0 grams

Saturated Fat:

0 grams

Unsaturated Fat:

0 grams

Trans Fat:

0 grams

Carbohydrates:

0.1 grams

Fiber:

0 grams

Protein:

0 grams

Cholesterol:

0 mg
Keywords: Best Chili Sauce Substitutes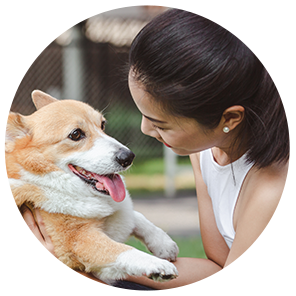 Hi, I'm Linda thanks for stopping by! We're so happy you're here. If you're a foodie and love to cook from home - you're in the right place..
LEARN MORE
Join the mailing list and receive our free newsletter!
Recipe Marker provides you with the best information about home cooking tips, recipes, ingredient substitutes and more. Check out our blog to see the latest articles.