Top 5 Best Canned Clam Chowder (updated 2023)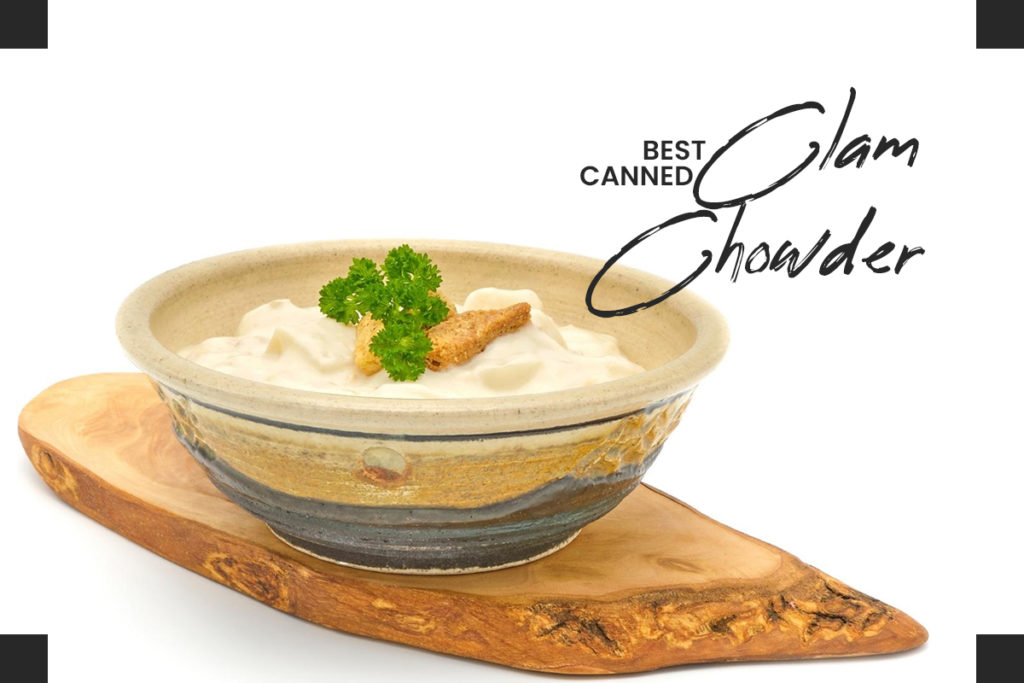 Are you looking for some great canned clam chowder? Stick around as we share a list of the best-canned clam chowder available for you today.
Fresh clams, chunky potatoes, and a creamy soup that's to die for. Clam chowder is the holy grail of comfort foods.
Imagine cuddling up with a cozy blanket on a gloomy day, and a good book with a bowl of clam chowder. It's happiness and comfort in a bowl!
Although the soup is comforting, it can be time-consuming or difficult to get the fresh ingredients needed to make this dish.
That's where canned soup comes in. Canned soup is affordable for the average person and is guaranteed to satisfy your cravings.
Let's discuss our favorite canned clam chowder available in your local grocery stores.
Best Canned Clam Chowder
1. Campbell's Chunky New England Clam Chowder
Campbell's is a renowned brand. Serving meals to families for over 150 years. "Soup that eats like a meal" is the slogan for Campbell's chunky.
And their soups live up to that saying. The generous amount of meat, potatoes, and vegetables makes this soup a winner in our book.
It has twelve grams of protein and 180 calories per serving. Each can contain enough for two regular-sized servings or one generous serving.
Budget-friendly and satisfying portions make this a top pick on our list.
2. BAR HARBOR New England Clam Chowder

Since 1917, Bar Harbor has dedicated itself to bringing fresh Maine seafood to plates all across America. Their New England Style Clam Chowder ranks as the number two best-canned clam chowder.
And their chowder doesn't disappoint, their toothsome potatoes, and salty clams make for a rewarding meal. Try adding bacon bits and fresh parsley to your bowl of clam chowder for an unctuous flavor.
Their fisheries comply with the Marine Stewardship Council (MSC). This practice helps prevent overfishing and provides sustainability practices that will allow future generations to enjoy seafood as well.
3. Progresso New England Clam Chowder
Progresso aims to provide wholesome, high-quality products for the whole family. Although government agencies allow for BPA-lined cans to be sold on the market, Progresso has gone above and beyond for their customers by transitioning to BPA-Free cans.
Their traditional New England clam chowder adheres to the authentic taste that many come to enjoy.
Their rendition of the classic is so good, that you might not believe that it's from a can. It's even gluten-free, perfect for those with sensitivities.
Their commitment to their customer base is admirable and definitely is worthy of a spot on our list. Try adding crusty bread or even a bread bowl to soak up all of that wonderful soup.
4. CHINCOTEAGUE Manhattan Clam Chowder
Chincoteague's boasts that their New England Clam Chowder is the best in the market.
In a competition, Chincoteague scored excellent in the categories of freshness, taste, and appearance in a blind taste test. They've won several accolades for their award-winning flavor from the American Taste Awards.
Their generous amounts of clams and potatoes make this soup a winner because of the portion size and flavor.
This soup is condensed, so adding water when heating is recommended. For a thinner consistency, we recommend adding more water than stated in the instructions.
For a thicker consistency, try adding less water.
5. Le Gout New England Clam Chowder
Le Gout New England Clam Chowder is a big-ticket item, but it's one of the best clam chowders on the market. It's used in restaurants and professional kitchens all around America.
You can be sure that you're getting the best quality ingredients. In their cans, they give a liberal amount of surf clams and potatoes. Their condensed soup is savory and multi-dimensional.
Looking to make this a meal? Try adding a sandwich or a side salad to satisfy your hunger.
Conclusion
Clam chowder is a beloved classic soup that is enjoyed all throughout the nation. We've come up with some of our favorite canned clam chowder soups that are currently on the market.
If you're looking for restaurant-quality soup at home, we recommend Le Gout. Or, if you're sticking to the classics, Campbell's is the way to go. Happy shopping!
Print
5 Best Canned Clam Chowder
Check out this list of the best Canned Clam Chowder products to try!
Instructions
Pick your favorite brand
Click on the link to visit Pinterest
Buy items from your local store or online
Enjoy and share on social media!
Keywords: Best Canned Clam Chowder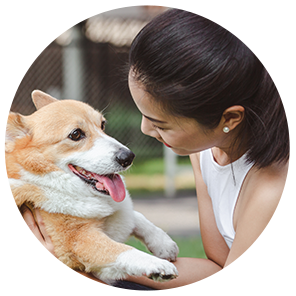 Hi, I'm Linda thanks for stopping by! We're so happy you're here. If you're a foodie and love to cook from home - you're in the right place..
LEARN MORE
Join the mailing list and receive our free newsletter!
Recipe Marker provides you with the best information about home cooking tips, recipes, ingredient substitutes and more. Check out our blog to see the latest articles.