6 Best Cream Cheese Substitutes (Updated 2023)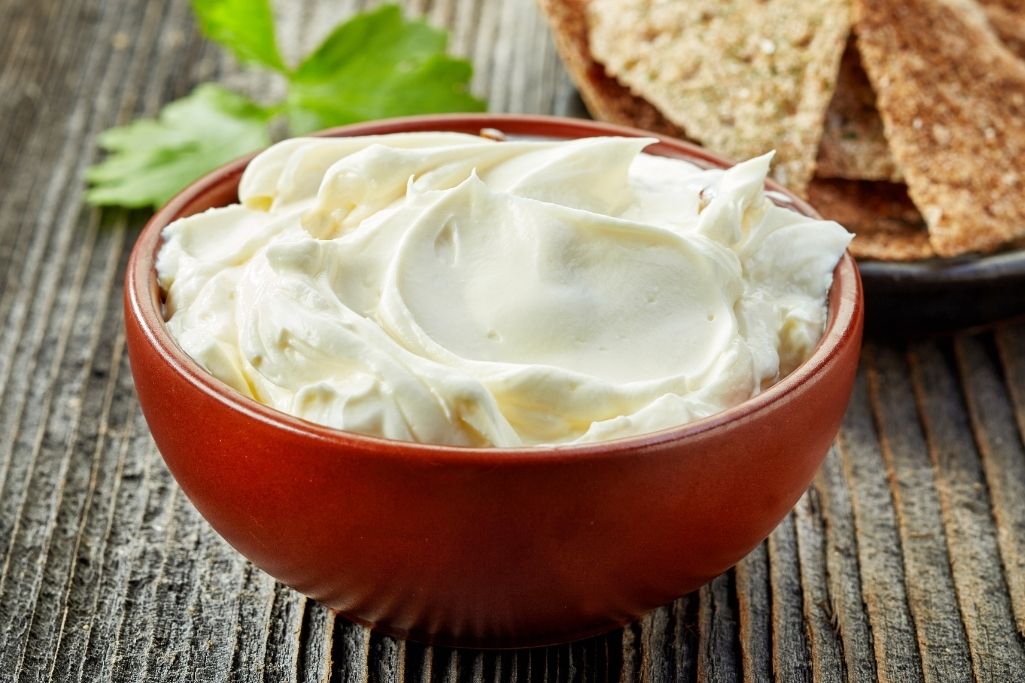 Are you looking for a great substitute for cream cheese? Stick around as we share some alternatives you can use.
The holiday season is just around the corner. And with guests coming over to your place left and right, you might want to serve your famous cheesecake or your equally delicious dip.
After all, these have been raved about by your friends and family, all centered around the cream cheese you have used.
By the time you have decided to make these creations, it may be too late to go to the nearby supermarket – or worse, they may have run out of cream cheese.
Fret not. Before you completely scrap these dishes off the menu, you should know that there are numerous cream cheese substitutes.
Cream cheese is a type of soft cheese that has a smooth and creamy texture. It has a subtle, tangy taste that is not aged, unlike its counterparts. Because it does not require aging, it has a relatively shorter shelf life.
As this product becomes increasingly popular, supplies can run low. If you ever find yourself in this situation, try these substitutes.
Best Cream Cheese Substitutes
1. Neufchatel
Among all other substitutes, the one that bears a close resemblance to the soft, creamy texture and the light and subtle flavors of cream cheese is Neufchatel.
Neufchatel is a similar type of soft, unripe cheese that comes from France and is only made with milk. The American version, on the other hand, is typically made with milk and cream.
Lower in calories, this would make a perfect substitute for your cream cheese, especially for desserts and cake icing.
No one would ever know. You can find this situated right next to the cream cheese aisle in the grocery.
2. Cottage Cheese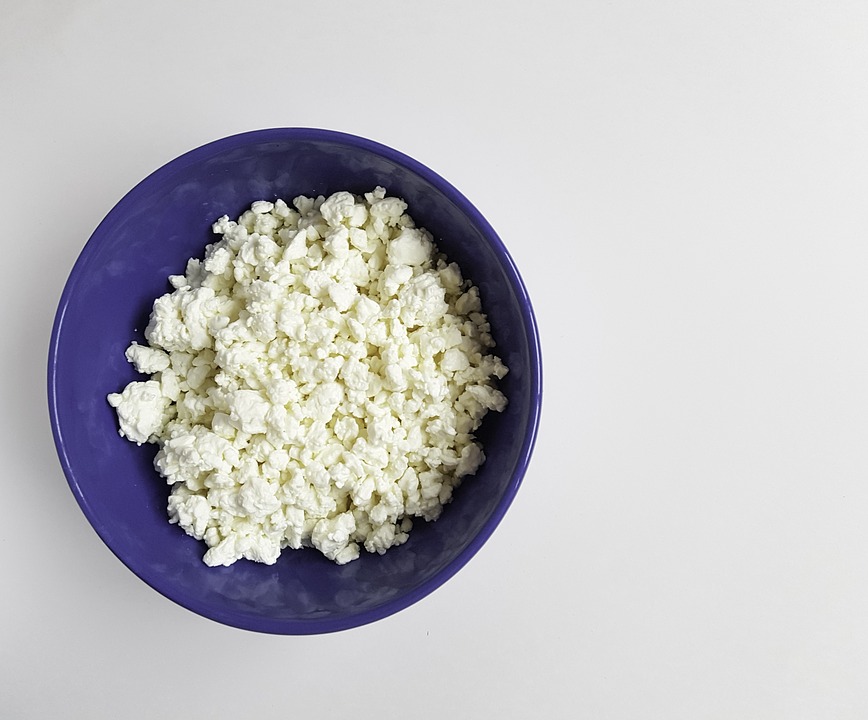 A fresh type of cheese with curds, this variation is known by its name primarily because it was originally made in cottages.
Like cream cheese and Neufchatel, it is not aged, giving it a milder flavor compared to the rest. Its fat content is also on the lower side.
Since it has curds, the trick to achieving a smoother and creamier consistency, akin to that of cream cheese, is mixing equal parts of cottage cheese with half-and-half.
If you don't have half-and-half on hand, you can also use cream and add a little pat of butter or approximately ¼ cup of margarine.
3. Ricotta Cheese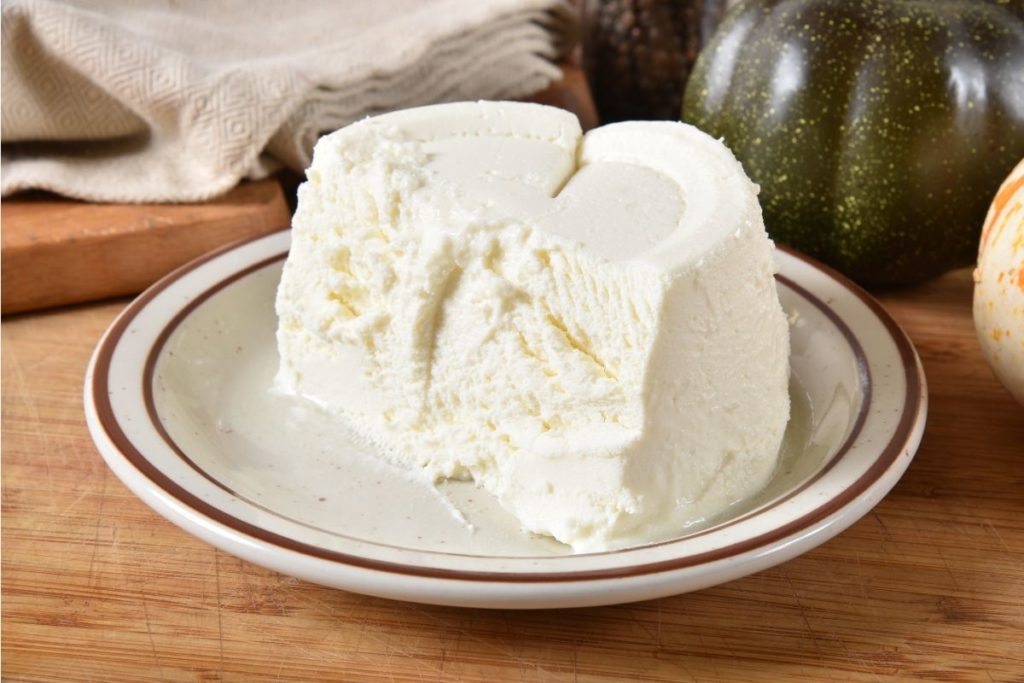 Usually used for lasagna and pancakes, ricotta also fills a more versatile role in cooking. This alone makes it a wonderful alternative to cream cheese.
The only difference you might notice is a slightly grainier texture.
To obtain the tangy and sweet-sour combination of cream cheese, you can combine equal parts ricotta with plain, full-fat yogurt. This works well for dips and spreads in a pinch.
4. Mascarpone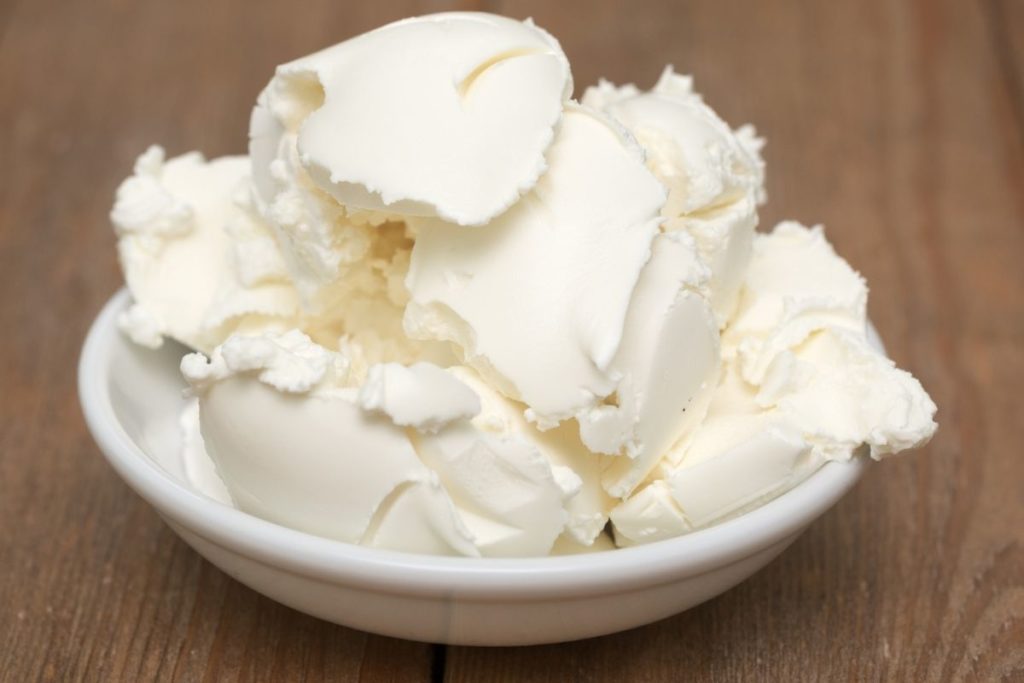 Usually used in desserts, mascarpone is one of the key ingredients in tiramisu. Made with higher fat content, using this substitute makes for a richer and more indulgent replacement.
With naturally sweet notes, mascarpone is perhaps the best substitute if you are looking for a cream cheese that's on the sweeter side.
Apart from being used in the traditional Italian dessert, this can also be used for icing, frosting, and other baked goods.
5. Nut Cheese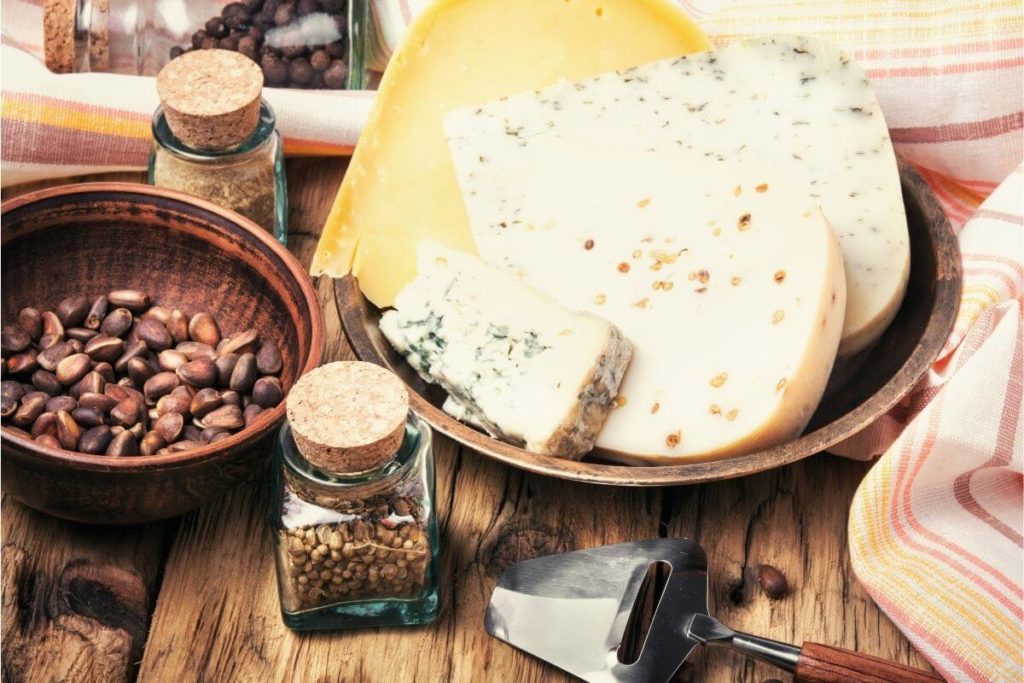 Vegetarians and vegans alike steer clear of cream cheese because it is made out of cow's milk. For those who miss the taste, you can easily opt for nut cheese such as cashew cheese.
These are said to be made with nutritional yeast, lending your creation that certain cheesy flavor.
To make it yourself, blend raw cashews soaked in water with nutritional yeast. You may also add seasoning and flavorings according to your liking.
6. Tofu Spread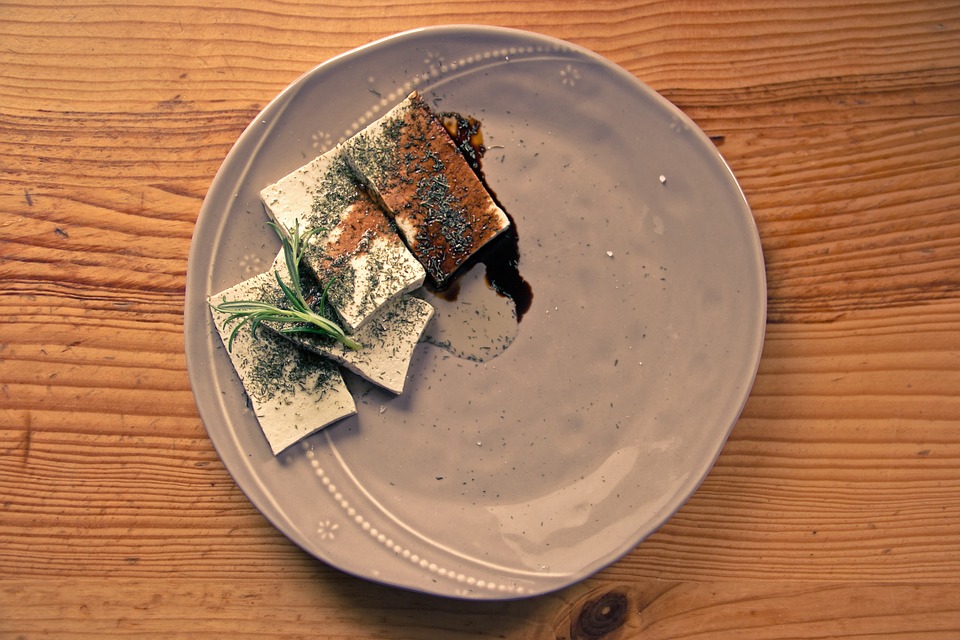 Another great option for those who are on the vegetarian and vegan route is tofu spread. This option is usually touted as the 'vegan cream cheese,' as this almost perfectly mimics the flavor of the real thing.
Spreading this on bagels and pairing it with jams – and even lox for us meat-eaters – makes for a wonderful breakfast.
Making Cream Cheese Alternative From Scratch
If you are wary of trying out these alternatives, trying to make your own cream cheese might just be the next best route. This is a worthy option to look into, especially if you want a homemade batch that's free from artificial preservatives.
To do this, you will only need 3 staple ingredients: 4 cups of fresh milk, around 2 to 3 tablespoons of lemon juice or white vinegar, and ¼ to ½ teaspoon of salt.
Start by heating the milk on medium-high and add 1 tablespoon of lemon juice in 1-minute intervals. Continue stirring the mixture on medium until it curdles.
Remove from heat and strain the cheese over a cheesecloth and let cool. Once cooled, blend the mixture until smooth and creamy, adding salt to taste.
The Bottom Line
Now that you know the best cream cheese substitute to use when you find yourself without a bar or jar of cream cheese, you can easily experiment with these options. This way, you can achieve the taste of cream cheese even when you don't have it on hand.
Print
6 Best Cream Cheese Substitutes
Check out these great substitutes for Cream Cheese that have been shared on Pinterest.
Instructions
Click on each link above to view the pin.
Learn more about the ingredient.
Purchase the ingredient.
Add a substitute to your recipe =)
Keywords: Best Cream Cheese Substitutes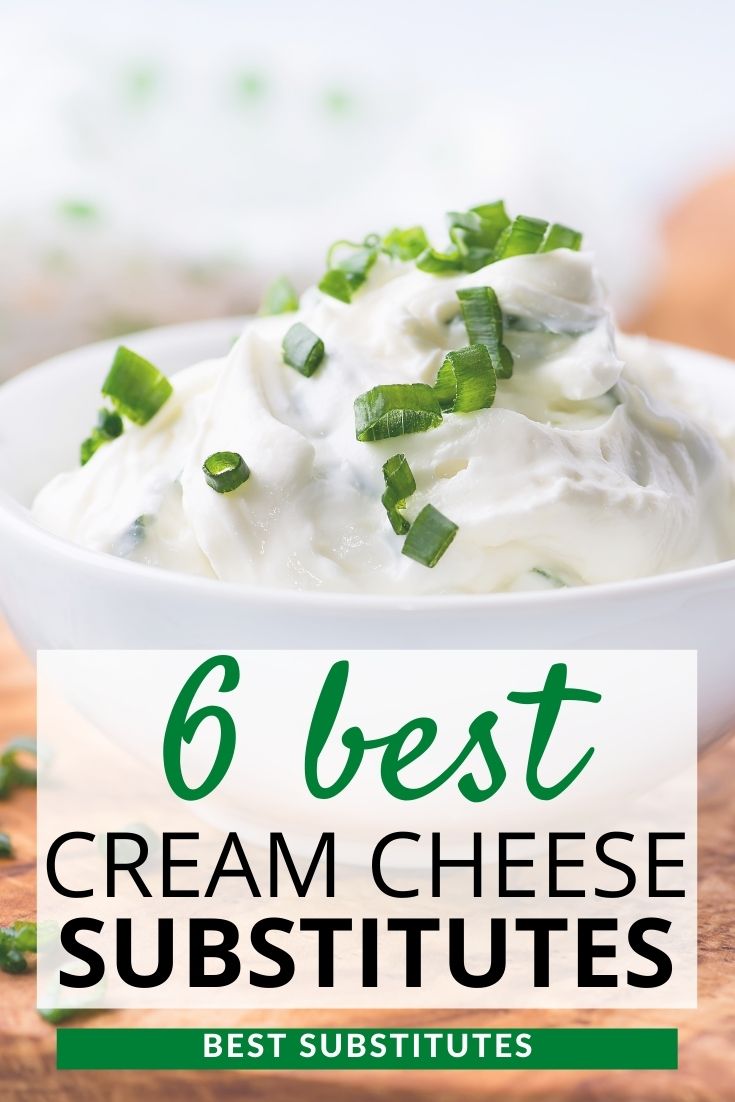 Hi, I'm Linda thanks for stopping by! We're so happy you're here. If you're a foodie and love to cook from home - you're in the right place..
LEARN MORE
Join the mailing list and receive our free newsletter!
Recipe Marker provides you with the best information about home cooking tips, recipes, ingredient substitutes and more. Check out our blog to see the latest articles.