9 Best Side Dishes for Chicken Satay (2023)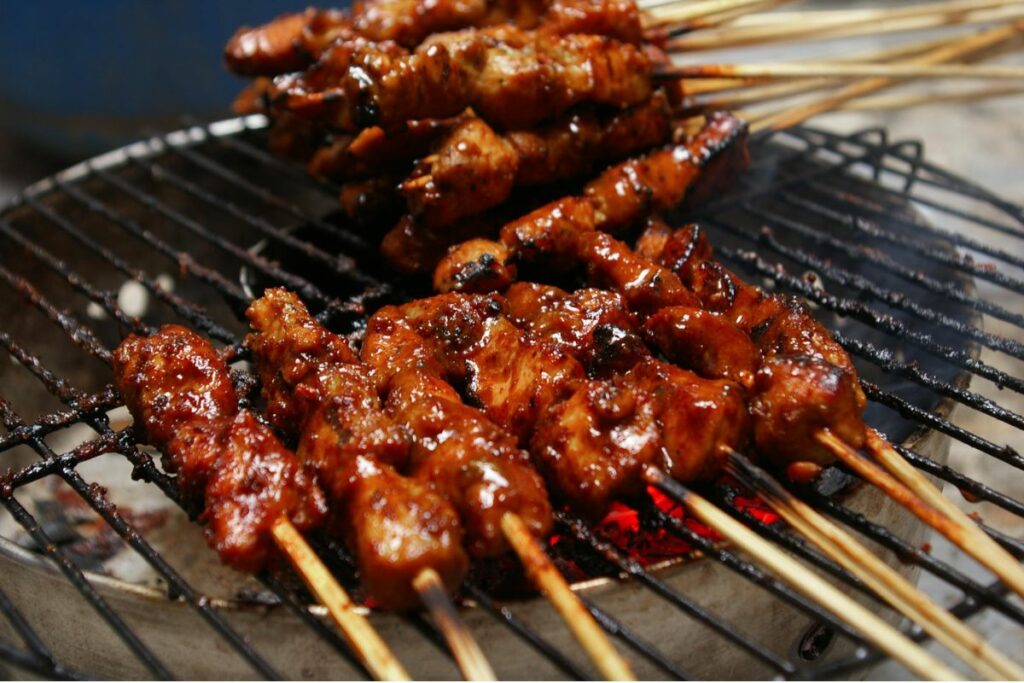 Are you wondering what goes well with Chicken satay? Stick around us as we share a list of the most popular Chicken satay in this article.
Chicken satay is a delectable dish with a distinctive flavor. The most popular meat for this meal is chicken, but satay skewers can also be made from lamb, pork, and beef.
While making the chicken satay, you should pay close attention to the marination process of the chicken.
The chicken skewers must also be the marinade for an entire night in order to fully absorb the ingredients and acquire a distinct flavor.
You can choose from a wide variety of sides to serve with satay.
Some people prefer to eat it with rice, but there are many wonderful sides that go well with this dish.
In this article, we have listed the best sides of this mouthwatering dish for you to try.
What to Serve with Chicken Satay
1. Peanut sauce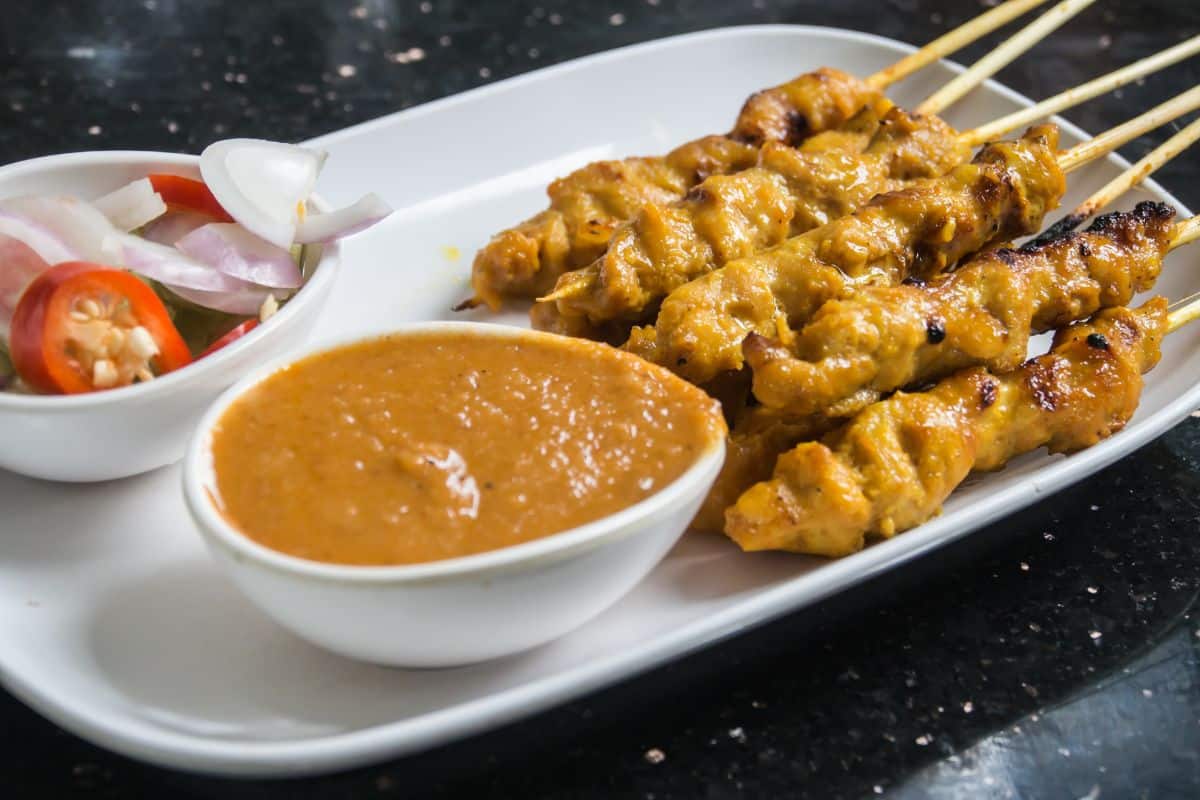 For serving with chicken satay, peanut sauce is a must! It gives your food a rich, creamy, nutty flavor and helps prevent it from becoming overly dry.
Of course, you may create your own, but if you are in a hurry, then you can purchase this sauce at your nearest store.
Many high-quality options are available, making it a much faster and simpler option.
2. Mango Chutney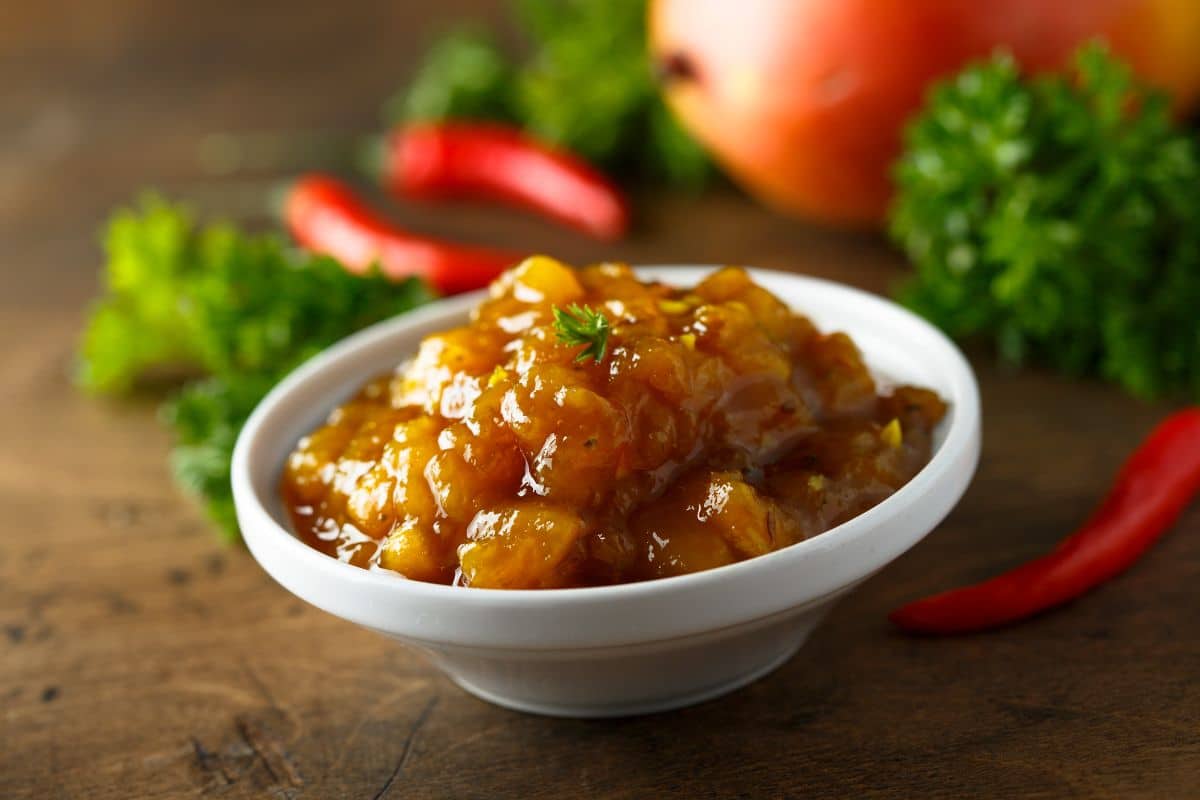 Mango Chutney is a delightful side dish that pairs well with chicken satay because of its sweet and spicy taste combination.
Mangoes are cooked till thick in this meal, along with ginger, onions, garlic, and other spices.
This dish has the ideal spice level without losing its distinctive flavor. You can serve it by itself or with a savory dish for a more nuanced flavor profile.
Your guests will adore this side dish either way.
3. Coconut Rice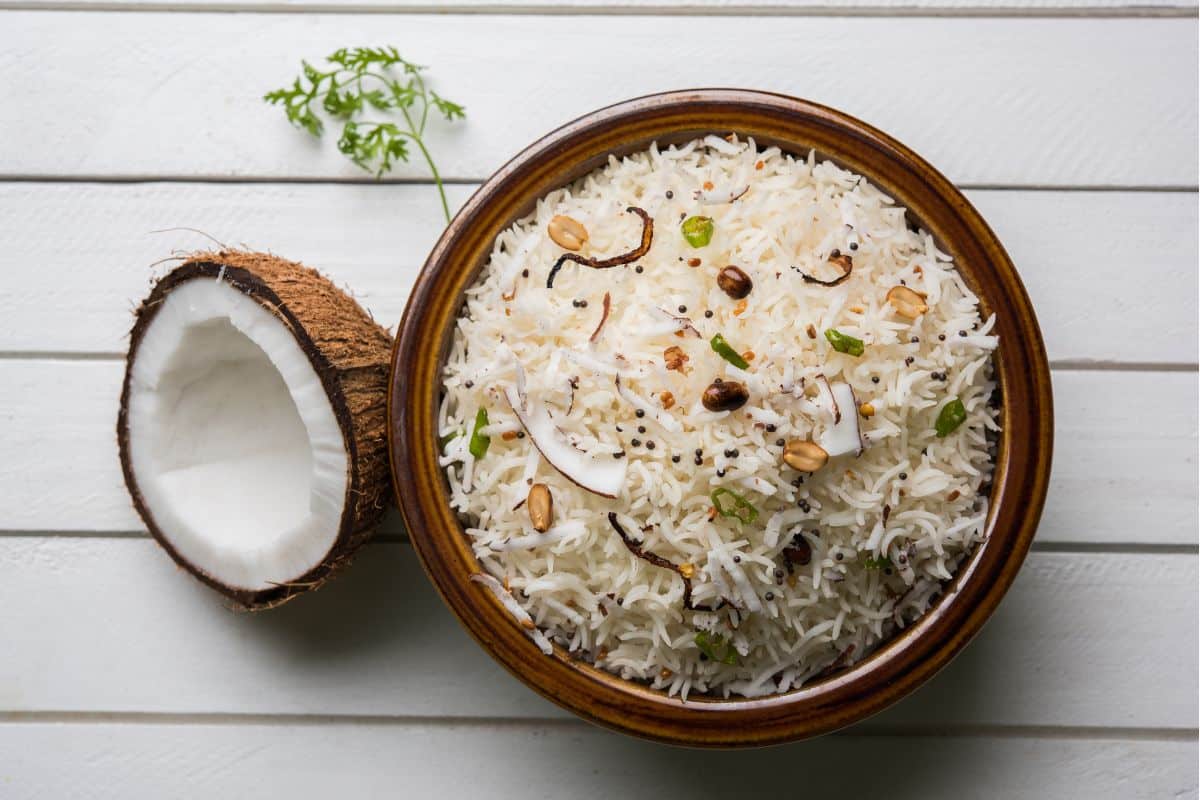 Making this rice dish is quick and simple. It is also a wonderful side dish because it is vegan and naturally gluten-free.
Although most people consider rice to be a bland cuisine, coconut rice offers an intriguing new spin on the traditional Asian favorite.
Cook your rice with additional spices and veggies or keep it simple with coconut milk.
For a flavor more akin to a casserole, you can even bake it in the oven.
4. Banana Fritters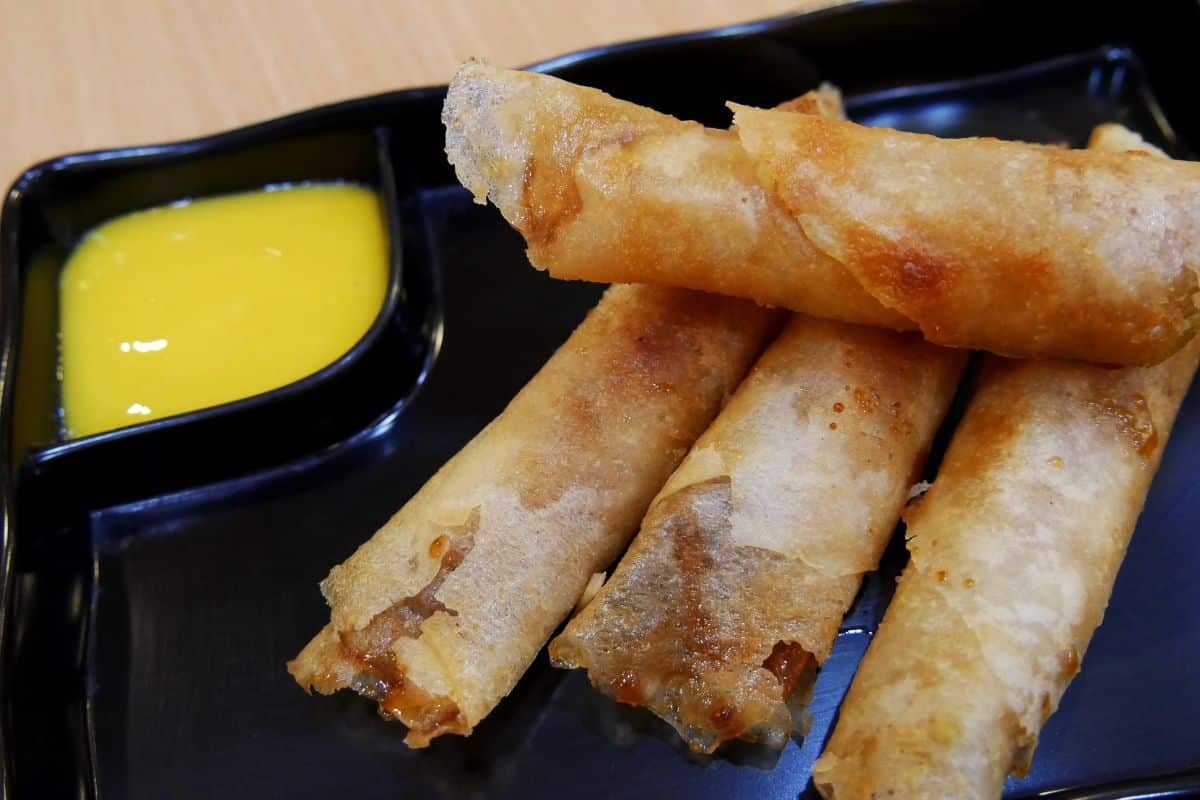 This meal is a fritter version of banana bread. To make this dish, you will need flour, brown sugar, bananas, spices, and baking powder.
To get the dough balls nice and crispy, heat some olive oil till it's hot enough to fry them. After that, you'll drop them in for around 5 minutes.
To make the dish tastier, you may add different toppings like chocolate sauce, fruit, and nuts.
When frying these, exercise caution because if they get too hot or you don't leave them in long enough, they'll burn easily.
If you fry them perfectly, they'll turn out to be sweet, soft, and juicy while yet being crispy.
5. Potstickers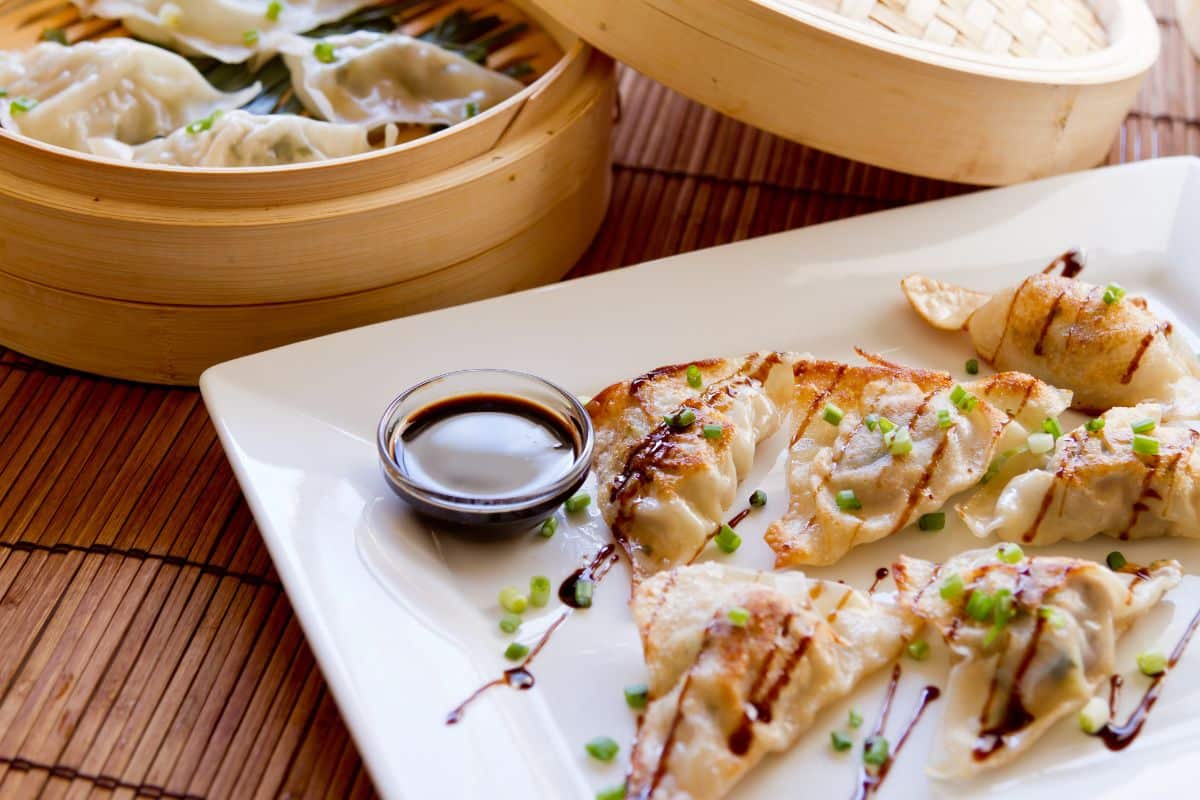 Due to their distinct Asian flavor and crunchy texture, potstickers make a delightful side dish that pairs well with chicken satay.
Cooked meat is combined with spices and veggies to make these delectable dumplings, which are then wrapped in dough and fried till browned.
Even though they are small, they are powerful. Making potstickers takes just 25 minutes, so if you want to experiment with a new recipe, this is a wonderful option.
Moreover, they have a crispy exterior and spicy meat within, which is why people adore them.
6. Kale Chips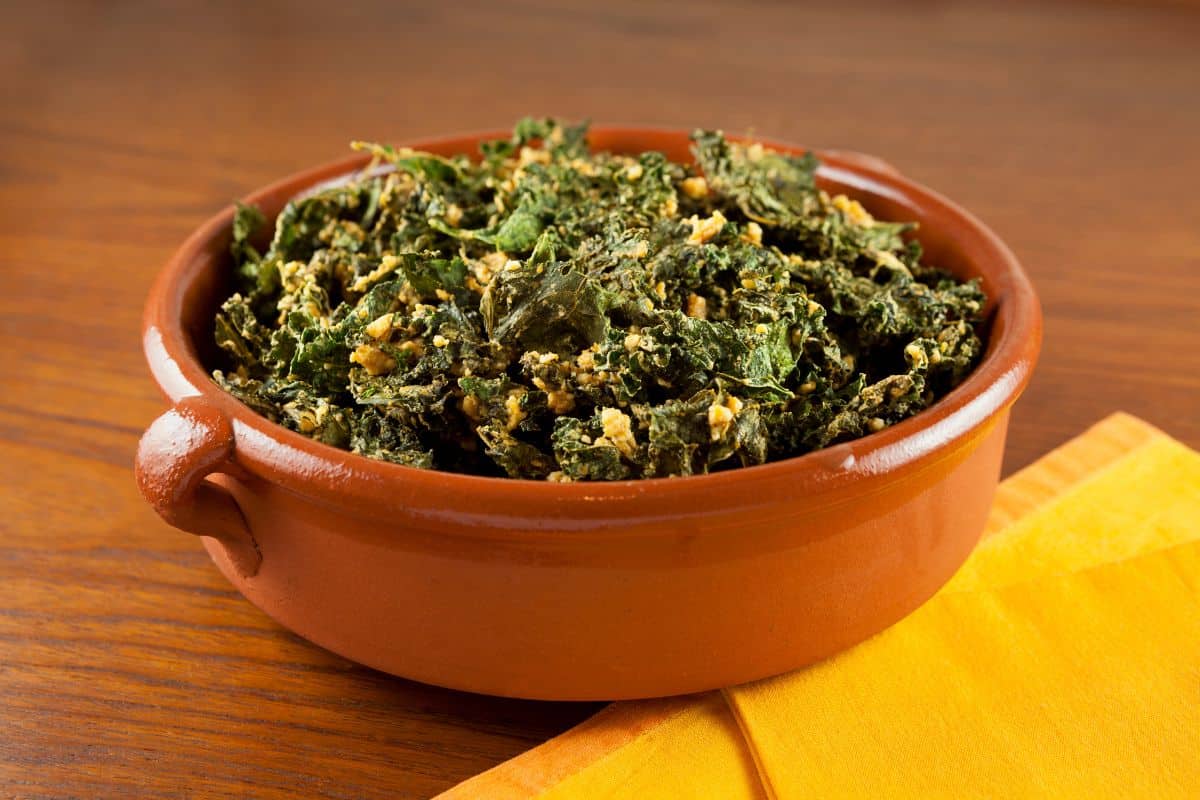 This dish is loaded with antioxidants, iron, fiber, calcium, and vitamins C and A. What else is there to ask for?
With good cause, kale has been fairly popular in recent years. It is tasty and a fantastic source of nutrition.
Olive oil, sesame seeds, salt, pepper, and kale leaves are the only ingredients you need to prepare these chips.
After that, they only need to bake for another 10 minutes until they're ready to eat.
This recipe will teach you how to produce crisp, tasty kale chips that won't make you crave more junk food later.
They make a delicious pairing with chicken satay for a novel appetizer or snack.
7. Veggie Spring Rolls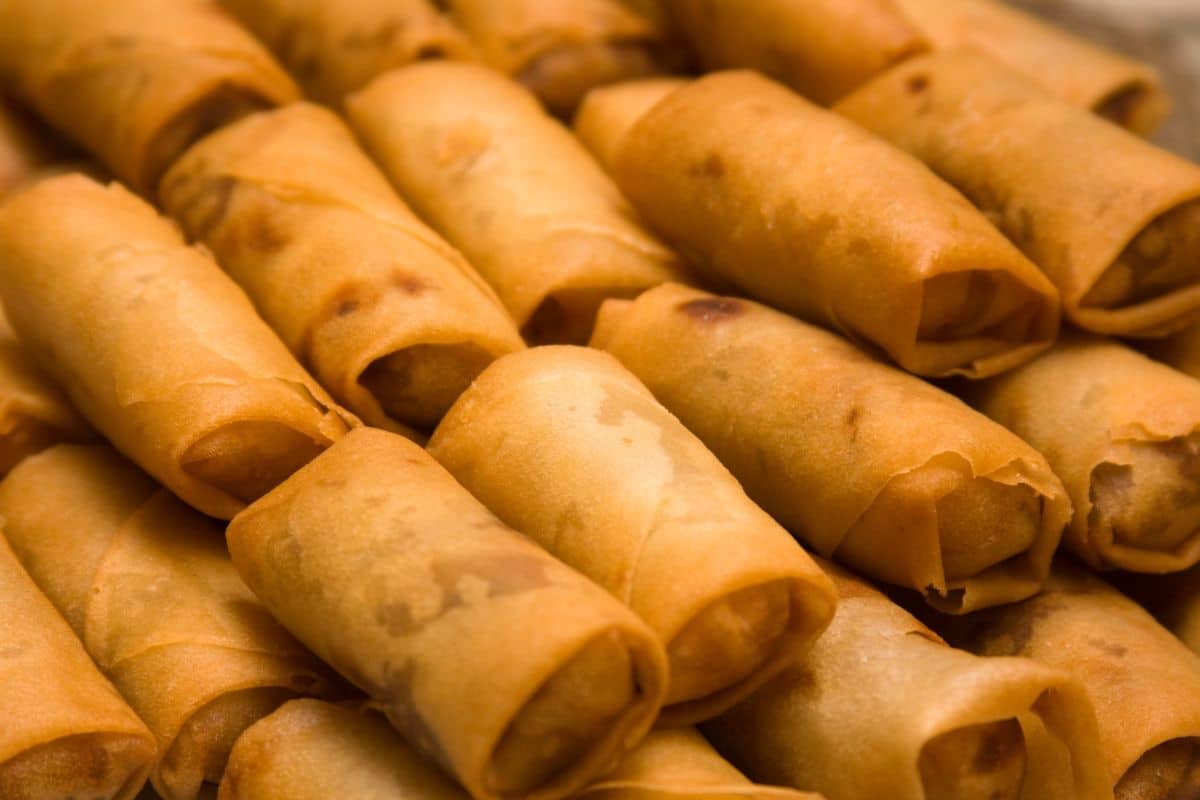 These rolls are little but powerful. They may be made in advance and frozen, so you'll always have them on hand, making them perfect for any dinner party.
If you would rather, you can cook them to order. Delicious fried treats known as spring rolls are made of meat and veggies and are encased in a soft, thick dough.
Be sure to have some peanut-based dipping sauce on hand for your guests since spring rolls typically come with it.
However, if you want something a little easier, try putting this inside whole wheat wraps and serving it with your hot dip. You can keep things simple that way.
8. Cucumber Salad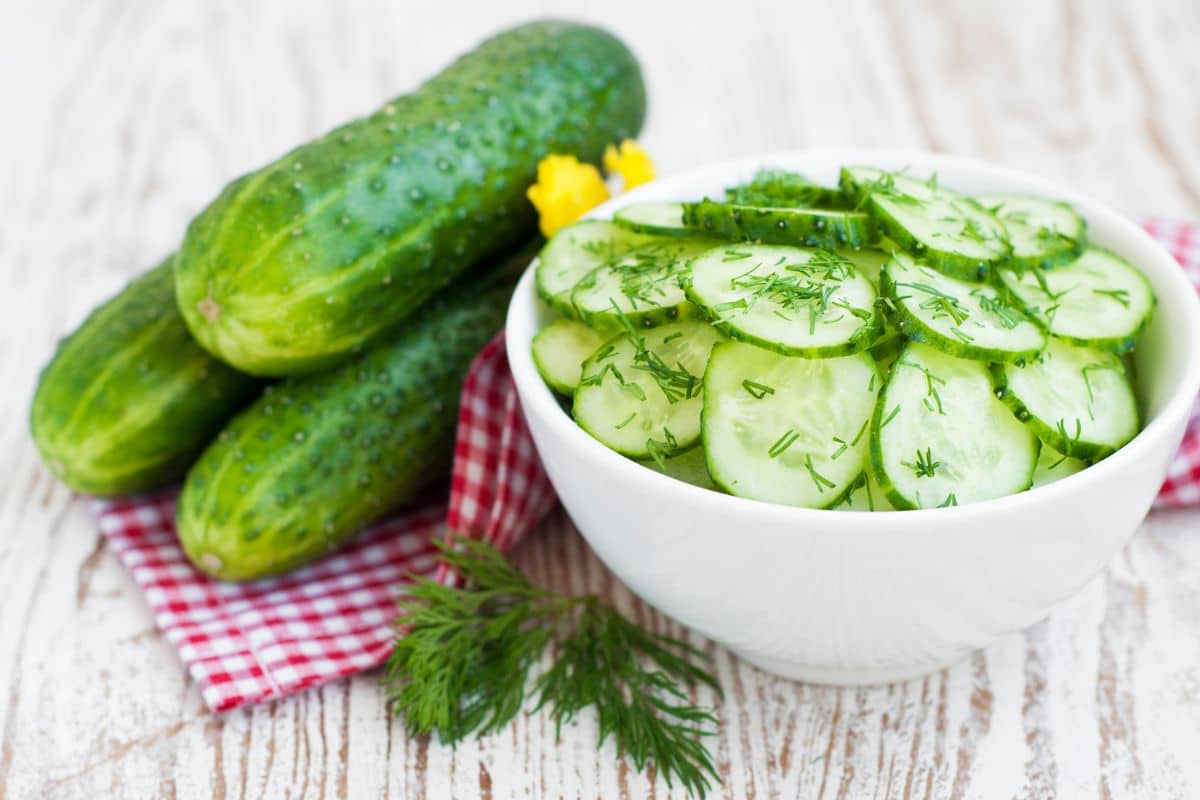 A cool and energizing addition to any meal is this dish. It is easy to prepare, delicious, and freezes well, making it ideal for dinner gatherings.
All you need is a bowl of sliced cucumbers, onion, salt, vinegar, and honey.
Thanks to its cold flavor and crisp texture, this nutritious side dish pairs nicely with your spicily prepared chicken satay.
You won't have to worry about extra calories because it is very healthy.
9. Peanut Noodles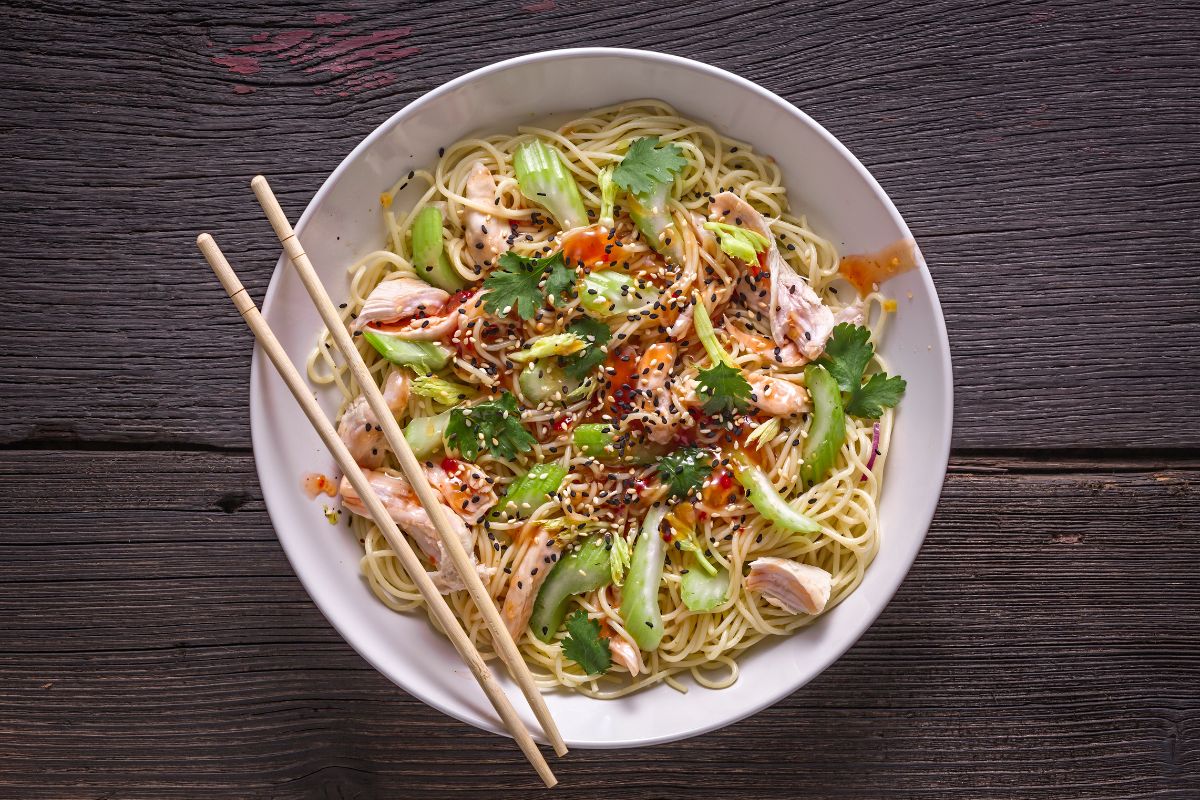 This dish is ideal if you like a little bit of heat. Yum! It blends the delectable flavors of satay sauce and peanuts.
Cooked spaghetti, veggies, and spices are combined with a rich, creamy peanut sauce to form these noodles.
Your visitors will adore the nutty taste combination, the soft texture of the noodles, the crunchiness of the vegetables, and the nuttiness.
When cooking this dish, you can include tofu, white meat, or red meat to provide some protein.
For a party, peanut noodles can be prepared in advance and are simple to cook.
Moreover, they are naturally gluten-free, so even people with allergies can eat them.
Final Words
At your upcoming gathering, you ought to think about presenting chicken satay.
You should consider serving some of these best side dishes with your chicken satay.
They are all excellent side dishes that will diversify your meal. So don't wait; give one of these meals a try right now.
Print
9 Best Sides for Chicken Satay
Check out these great Side Dish Recipes for Chicken Satay that have been shared on Pinterest.
Author:
Prep Time:

5 minutes

Cook Time:

10 minutes

Total Time:

15 minutes

Yield:

1 serving

Category:

Sides

Method:

Cooking

Cuisine:

Side Dish
Instructions
Click on each link above to view the pin and recipe.
Obtain all the necessary ingredients to make the recipe.
Follow the steps to create your side dish.
Enjoy your delicious meal =)
Nutrition
Serving Size:

1 serving

Calories:

415.9

Sugar:

2.2 g Protein 33.0 g

Sodium:

456.4 mg

Fat:

11.2 g

Saturated Fat:

2.0 g

Unsaturated Fat:

0.8 g

Trans Fat:

2.0 g Polyunsaturated Fat 0.9 g

Carbohydrates:

46.6 g

Fiber:

9.6 g

Protein:

33.0 g

Cholesterol:

52.7 mg
Keywords: Best Sides for Chicken Satay
Hi, I'm Linda thanks for stopping by! We're so happy you're here. If you're a foodie and love to cook from home - you're in the right place..
LEARN MORE
Join the mailing list and receive our free newsletter!
Recipe Marker provides you with the best information about home cooking tips, recipes, ingredient substitutes and more. Check out our blog to see the latest articles.