11 Best Sides to Serve With Calzones (Updated 2023)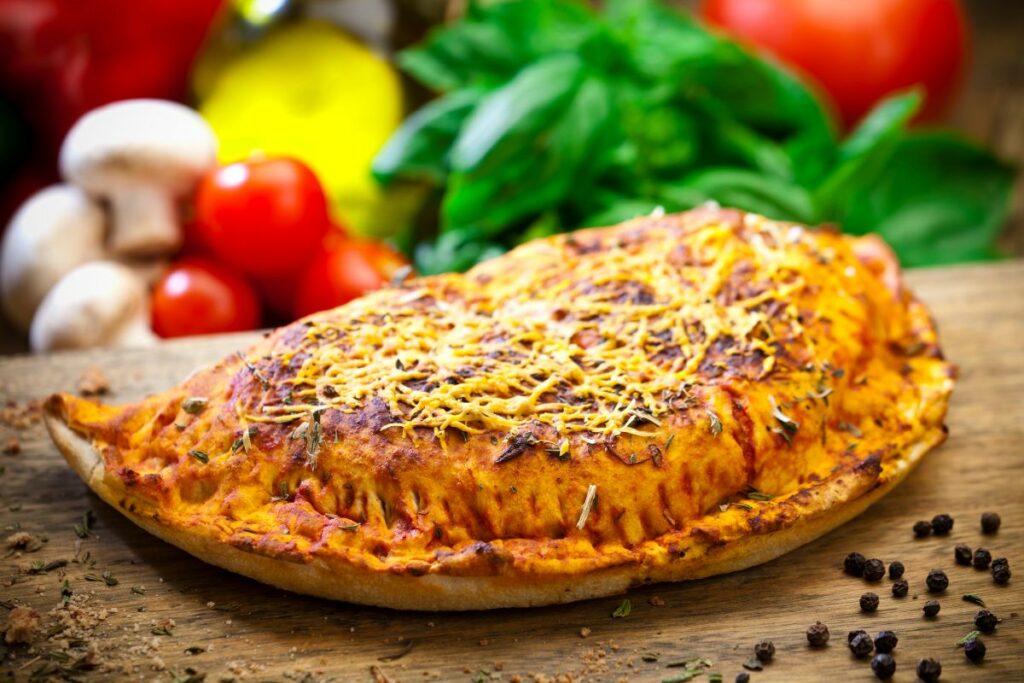 Are you wondering what goes well with Calzones? Stick around us as we share a list of the most popular Calzones in this article.
Simply said, a calzone is a folded pizza that is filled with toppings like mozzarella, ham, and peppers, baked in the oven, and then topped with tomato sauce.
Although it's easy to get full on this by itself, I prefer to have everyone eat from a variety of dishes at the same time.
You can find everything from quick and simple options to wholesome and light accompaniments to decadent delicacies appropriate for special guests.
Let's have a look at some of the best side dishes to serve with Calzones.
What to Serve with Calzones
1. Garlic Cheese Bread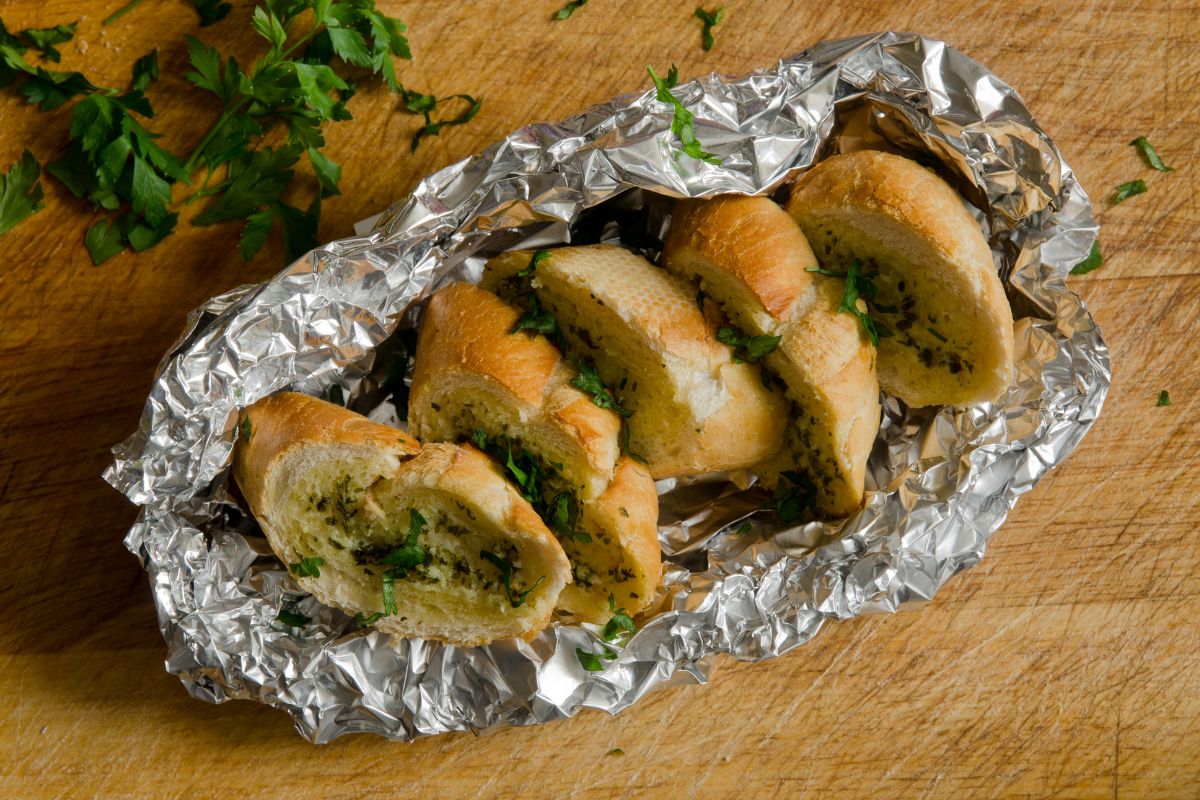 You can get garlic cheese bread to go with your calzones, but what would be the pleasure of that?
By frying garlic cloves in olive oil, you may make your own. Garlic should be mashed until it forms a spreadable paste.
Your preferred bread should be spread with the paste, and then cheese shreds should be added. You're ready to go after the cheese on the bread has melted.
2. Potato Salad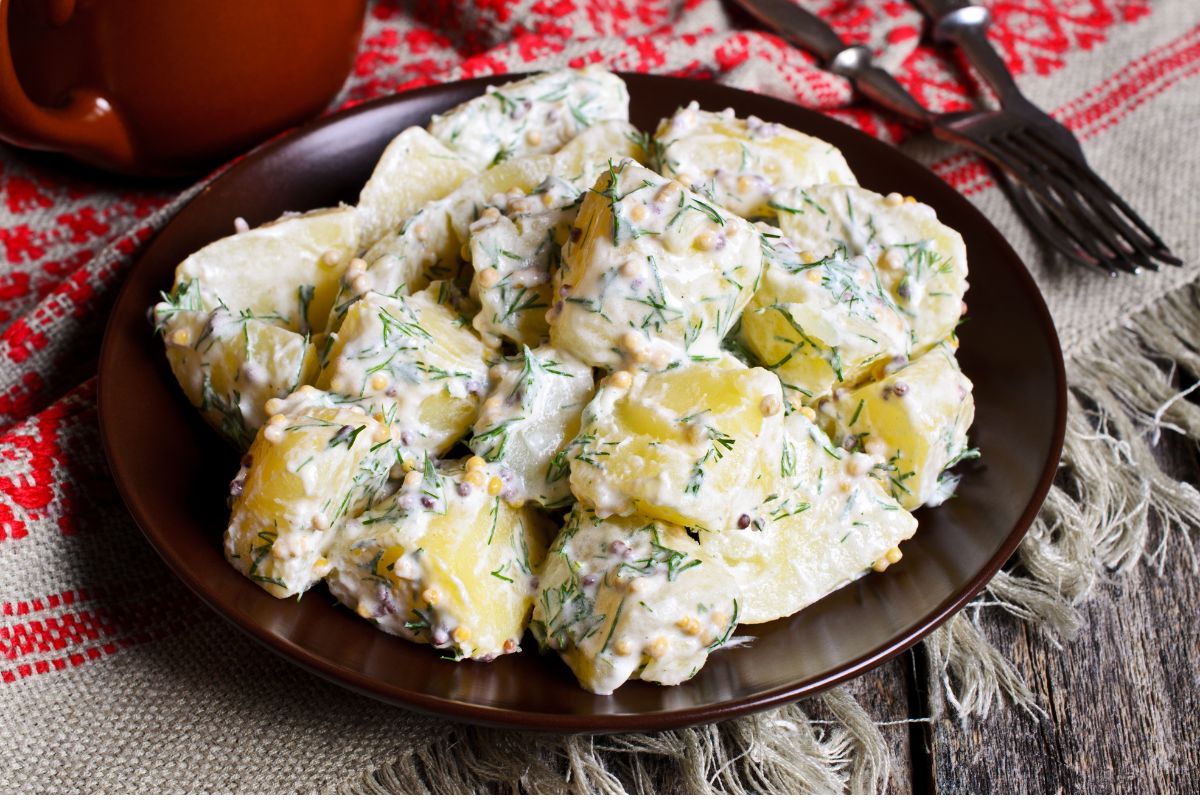 Making potato salad is incredibly simple and flexible, along with a variety of various meals, such as steak, roast chicken, sausages, and calzone.
You can serve it with either dish, but it has an unmatched bond with calzones.
One of the best things about potato salad is that you can customize it by switching up the components.
You can make a potato salad with an Italian flair by skipping the mayo and substituting it with an oil-based dressing for baby potatoes.
One way to make this salad is to combine spices, grated parmesan, and olive oil in a whisk.
To finish it perfectly add sun-dried tomato chunks and fresh basil leaves.
3. Spinach Artichoke Dip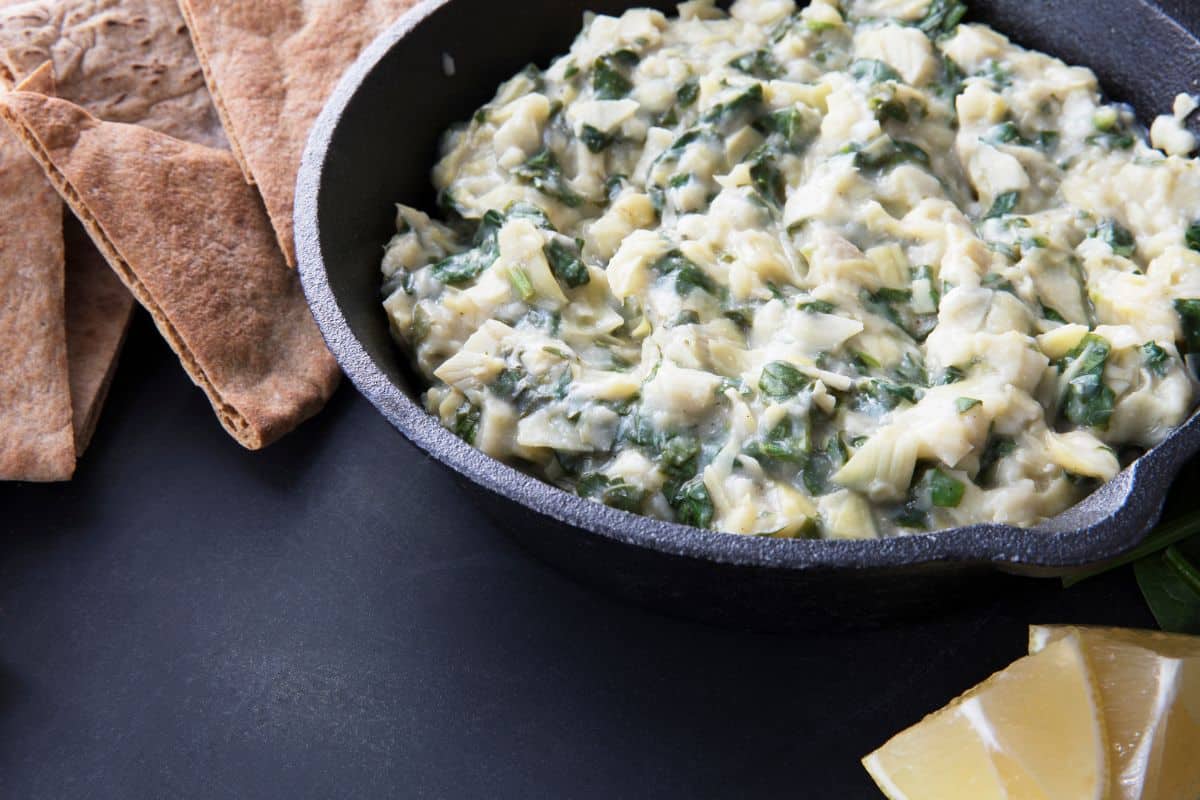 How about a spinach artichoke dip to serve along with calzones if you don't mind adding another rich and creamy dish to your menu?
Although I personally prefer to spread the dip on top of my calzone for that extra umami flavor, you may use it to dip breadsticks.
Simply combine the following ingredients to prepare it: cheese, mayo, basil, thyme, mozzarella, spinach, artichoke hearts, and parmesan.
It's a simple, risk-free recipe that consistently produces the creamiest, cheesiest dip.
4. Broccoli Salad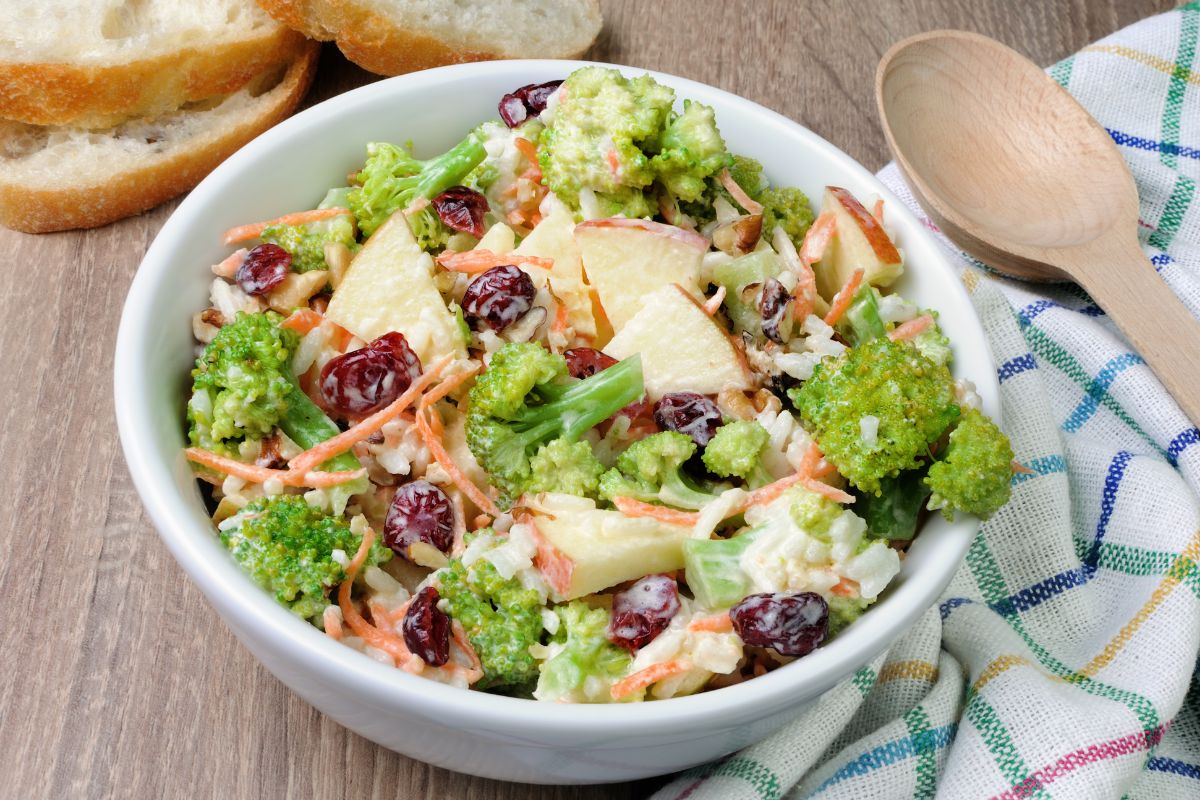 Even the pickiest eaters in your family can give in to the temptation of a broccoli salad.
You just simply need to add dried cranberries, diced peppers, pine nuts, and onions to a chopped head of broccoli.
You can make a healthy side dish in no time at all by drizzling extra virgin olive oil on top. This side dish tastes perfect when served along with calzones.
5. Cabbage Slaw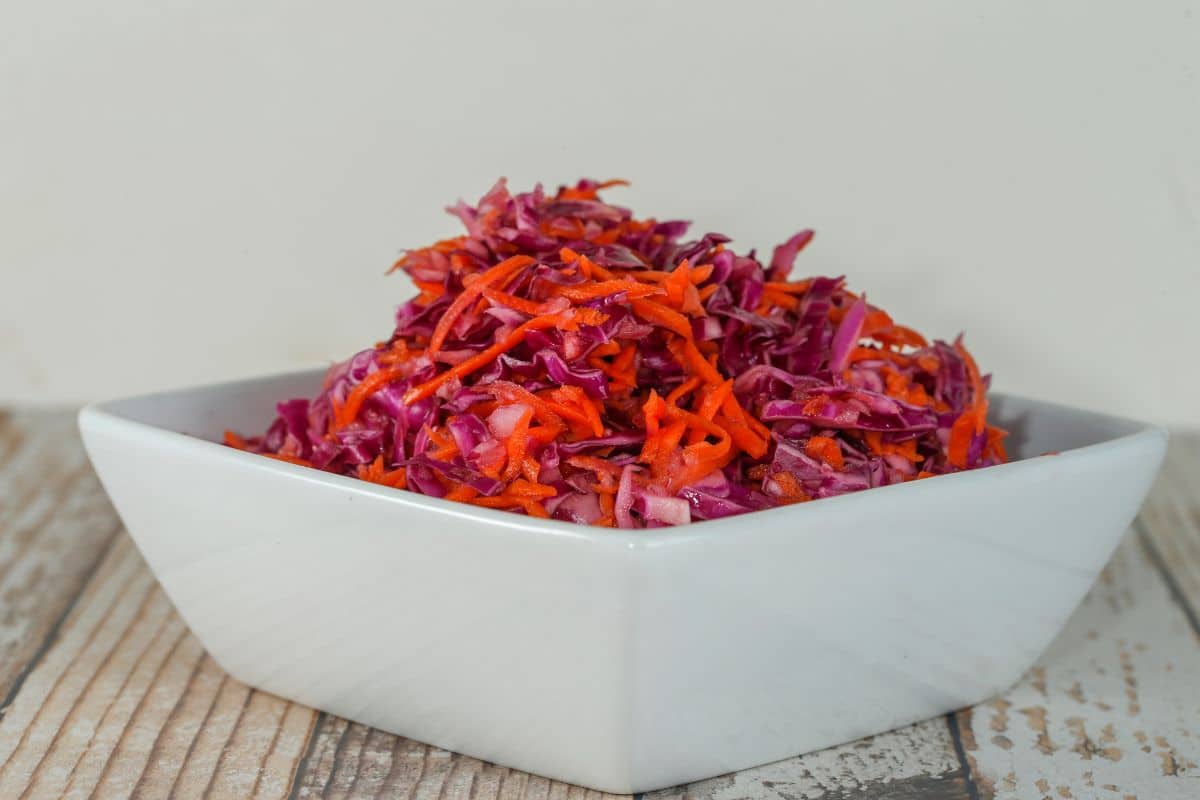 An excellent coleslaw is crisp, flavorful, and offers a variety of textures and tastes.
If you're feeding a large group of people and want to make sure you're providing some colorful vegetables, this is a fantastic option for what to serve with the calzone.
To make this dish, cut celery, carrots, red onion, and cabbage into thin slices and combine mayo, mustard, celery salt, and freshly squeezed lemon juice in a bowl.
Combine everything, and you're ready to go! The day before, prepare the slaw and store it in the refrigerator until you're ready to serve.
6. Soup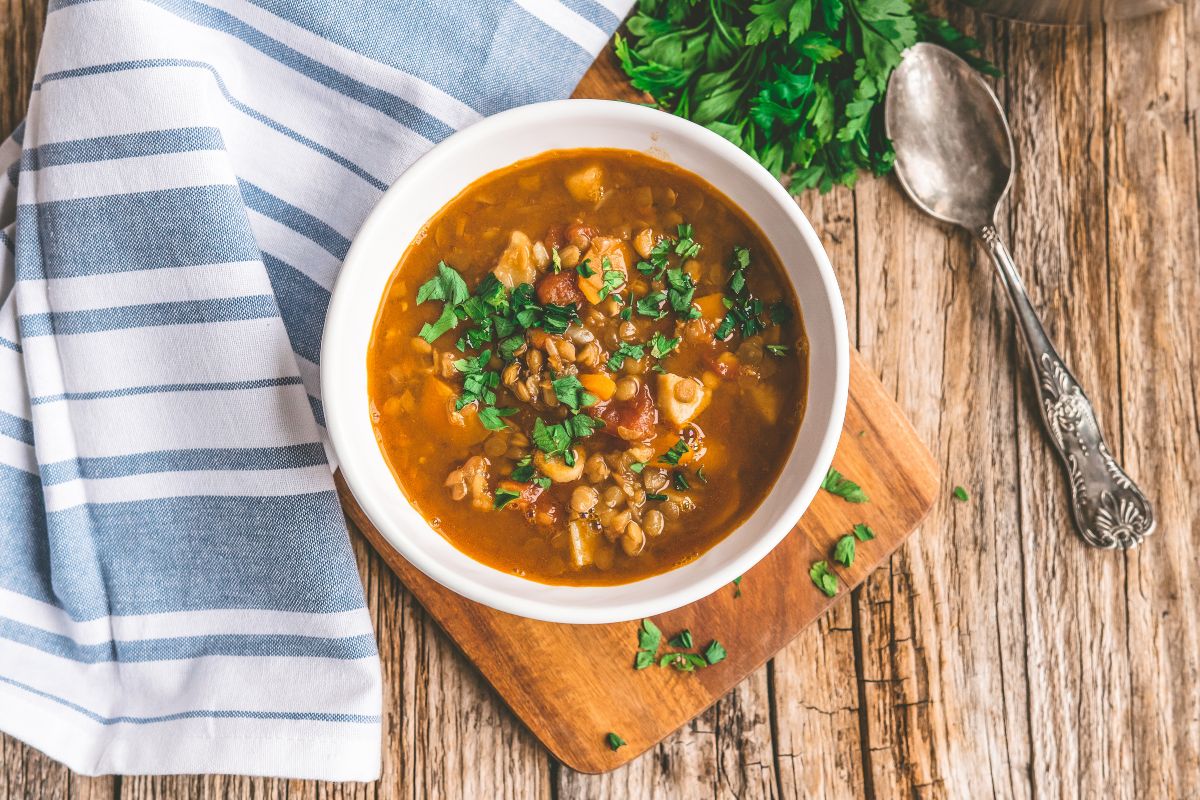 Whatever your main meal is, soup is always a great appetizer. And one of the things I like best about soup is how wide different varieties there are to fit your tastes.
It provides a lovely counterpoint to your meaty calzone. How about a mushroom soup bowl of cream if you don't mind something rich and creamy?
The flavor of mushroom soup is deliciously earthy and umami.
7. Caesar salad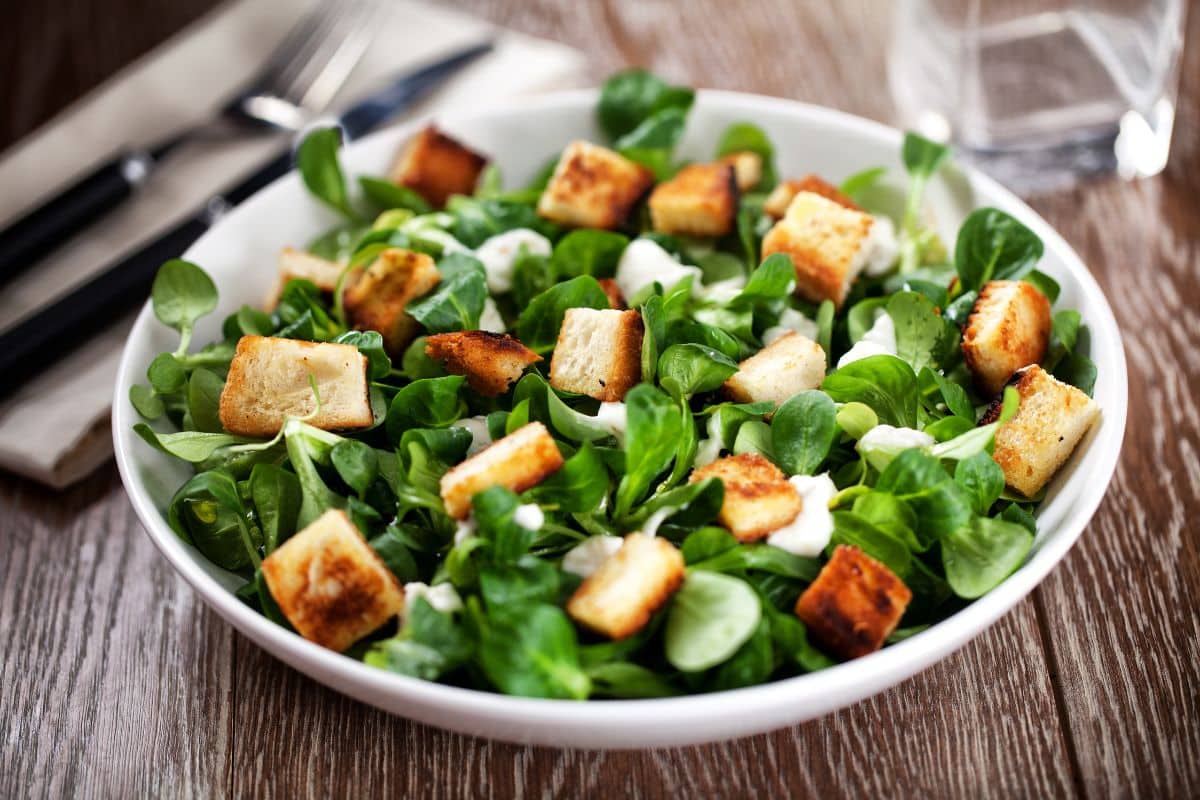 Italian-inspired side dishes wouldn't be complete without a mention of the legendary Caesar salad! The type of salad that goes so well with a calzone.
This salad comprises many ingredients, such as anchovies, lettuce, croutons, eggs, parmesan cheese, chicken, and anchovies.
8. Stuffed olives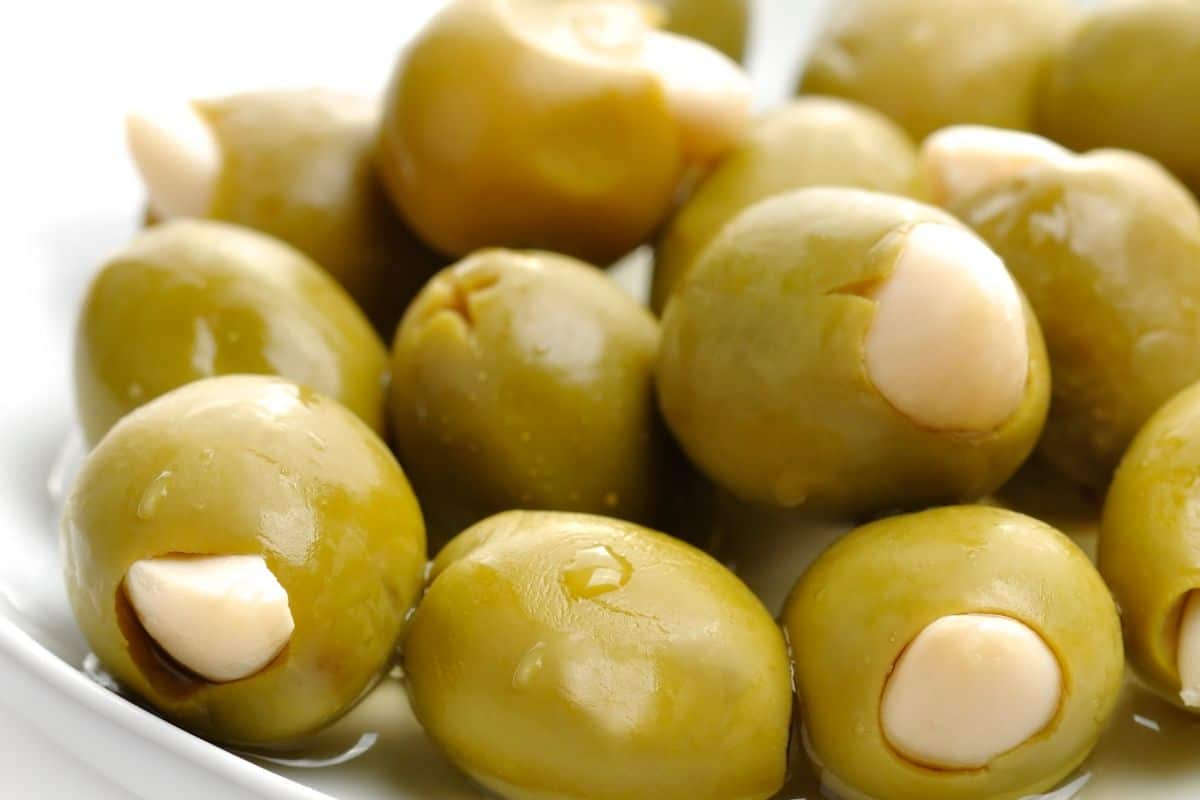 Stuffed olives are quite elegant, and I always feel that they add a touch of sophistication when paired with a dinner with a Mediterranean flair.
The best part is that they don't take any preparation time at all!
Most supermarkets today carry high-quality olives, but if you have the time to visit your neighborhood Italian deli, you'll probably find some of the best olives in your region.
Before the main meal, serve them as an appetizer with a chilled glass of wine and stuff them with garlic or jalapenos.
9. Sweet Potato Fries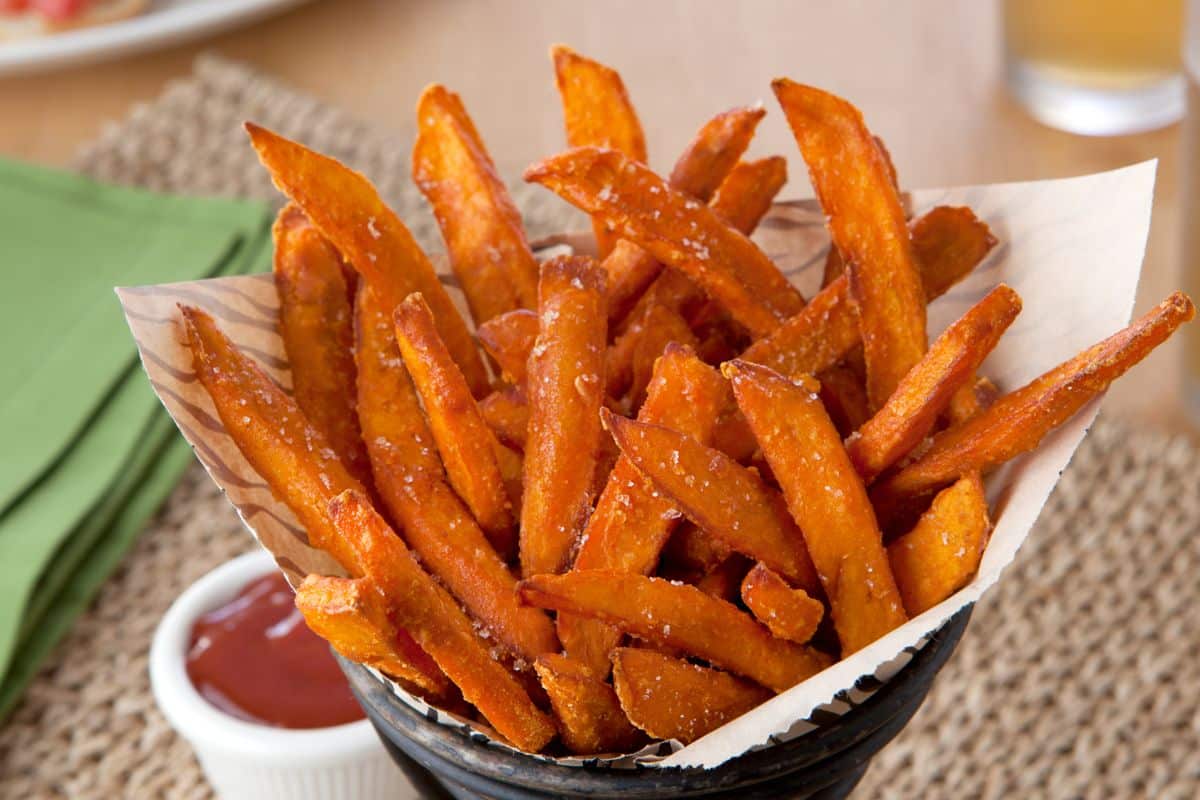 Fries made from sweet potatoes always seem to be a crowd favorite! They are also quite simple to prepare.
Potatoes need just be chopped, drizzled with vegetable or olive oil, sprinkled with oregano or another herb of your choosing, and at last, baked for around 25 minutes.
If you have an air fryer, you'll discover how it makes the greatest fries without parboiling, which are crispy on the exterior and fluffy on the inside.
If you don't have an air fryer, a conventional oven will do just fine!
10. Garlic butter steak bites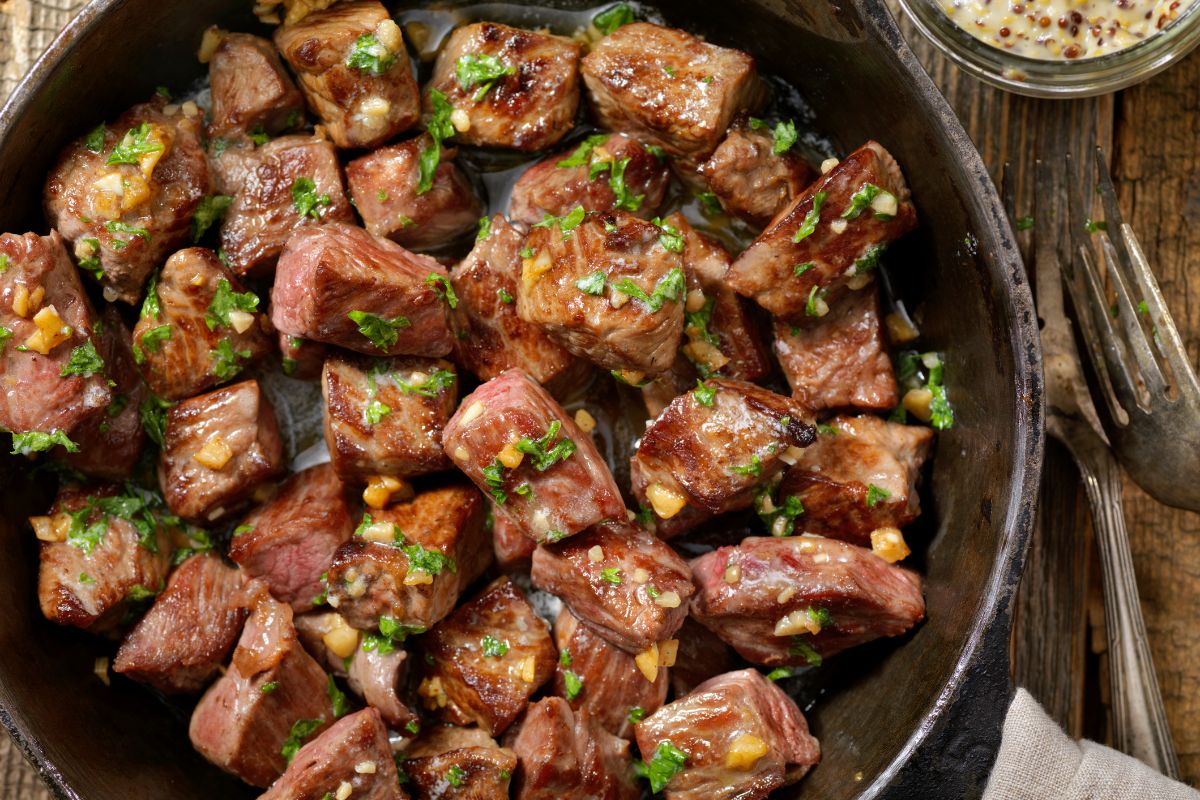 Consider a side dish with tender, wonderfully seared sirloin slices covered in a delectable buttery garlic sauce.
You must try these steak pieces with garlic butter if that seems like your cup of tea! Use toothpicks to pierce the food before serving it to your guests.
They are a fantastic pairing for calzone when you want to create a simple yet attractive buffet feast.
11. Roasted Veggies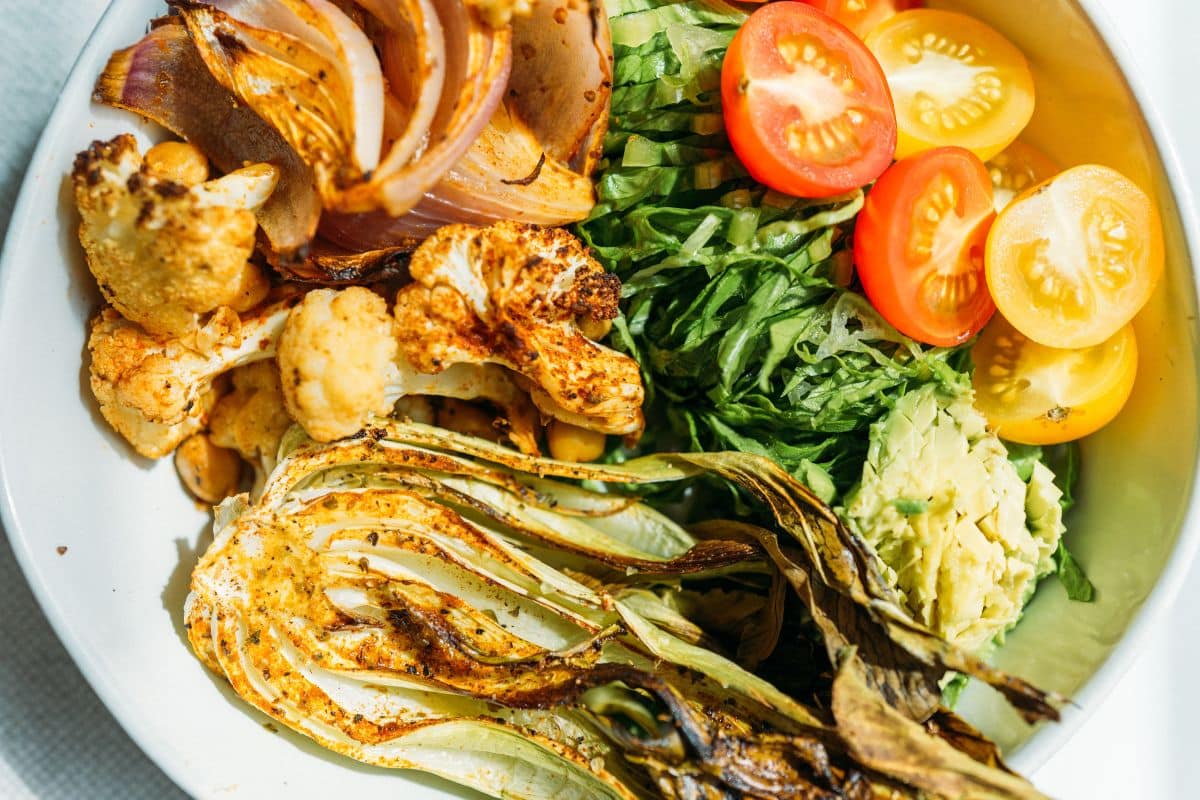 Your favorite flavors can be found in plenty on a plate of colorful, lively, and roasted vegetables.
There are no rules for this recipe, and you can whip up a tray of roasted vegetables several times per week.
Simply toss in any vegetables you have on hand that need to be used up, such as parsnips, potatoes, carrots, and beets, and season generously before baking.
Final Words
Calzones taste just superb when served with the right sides.
Although making calzones can take some time and effort, most of these side dishes don't take much time and can be prepared with ease.
Consider making one of these side dishes from the list above if you're seeking for best sides to go with your calzones.
Print
11 Best Sides for Calzones
Check out these great Side Dish Recipes for Calzones that have been shared on Pinterest.
Author:
Prep Time:

5 minutes

Cook Time:

10 minutes

Total Time:

15 minutes

Yield:

1 serving

Category:

Sides

Method:

Cooking

Cuisine:

Side Dish
Garlic Cheese Bread
Potato Salad
Spinach Artichoke Dip
Spinach Artichoke Dip
Cabbage Slaw
Soup
Caesar salad
Stuffed olives
Sweet Potato Fries
Garlic butter steak bites
Roasted Veggies
Instructions
Click on each link above to view the pin and recipe.
Obtain all the necessary ingredients to make the recipe.
Follow the steps to create your side dish.
Enjoy your delicious meal =)
Nutrition
Serving Size:

1 serving

Calories:

120.3

Sugar:

3.3 g

Sodium:

200.7 mg

Fat:

7.2 g

Saturated Fat:

0.5 g

Unsaturated Fat:

2.2 g

Trans Fat:

4.1 g

Carbohydrates:

14.6 g

Fiber:

1.7 g

Protein:

0.9 g

Cholesterol:

0 mg
Keywords: Best Sides for Calzones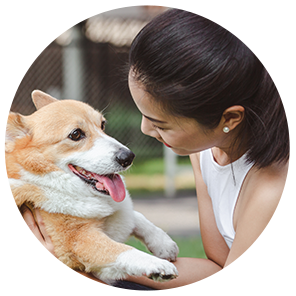 Hi, I'm Linda thanks for stopping by! We're so happy you're here. If you're a foodie and love to cook from home - you're in the right place..
LEARN MORE
Join the mailing list and receive our free newsletter!
Recipe Marker provides you with the best information about home cooking tips, recipes, ingredient substitutes and more. Check out our blog to see the latest articles.