13 Best Side Dishes for Stir Fry (updated 2023)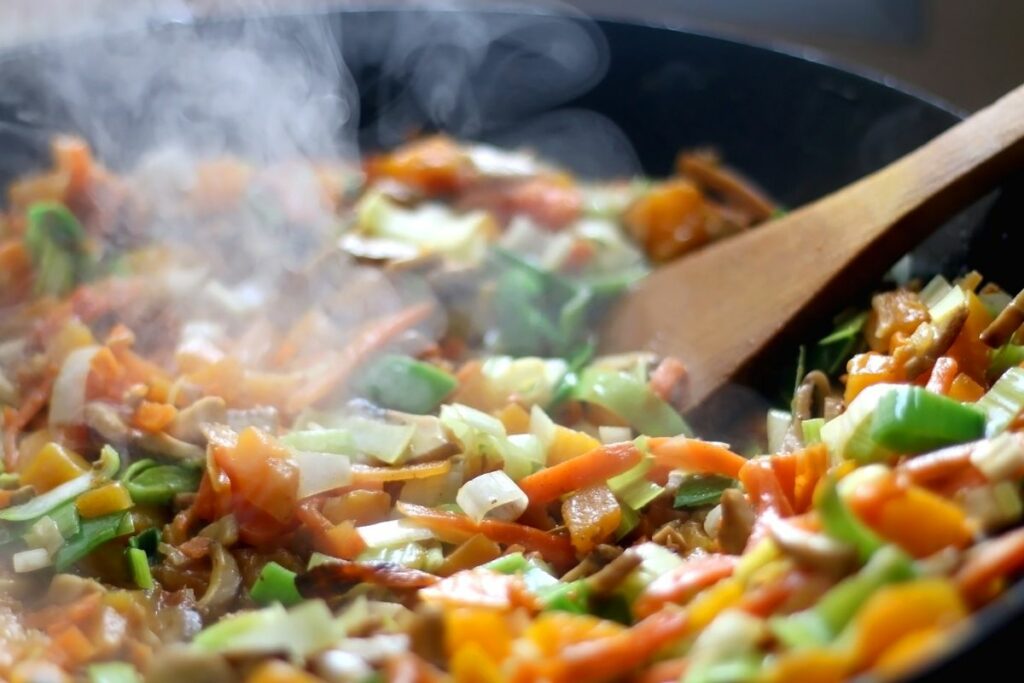 Are you wondering what goes well with a stir fry? Stick around as we share a list of the most popular stir fry side dishes in this article.
Stir fries can be the ideal meal to sate your hunger when you don't have much time. A stir fry is typically a Chinese method of cooking food in a wok over high heat, like the French cooking method of sautéing.
Both non-vegetarian and vegetarian ingredients can be stir-fried to make delectable food. Even though you can eat a stir fry by itself, eating it with sides can make the meal more enjoyable and lighter overall.
There are many options when considering sides to go with stir-fries, which is an exciting fact. Let's look at some best side dishes to serve with stir fry.
Best Side Dishes for Stir Fry
1. Spring Rolls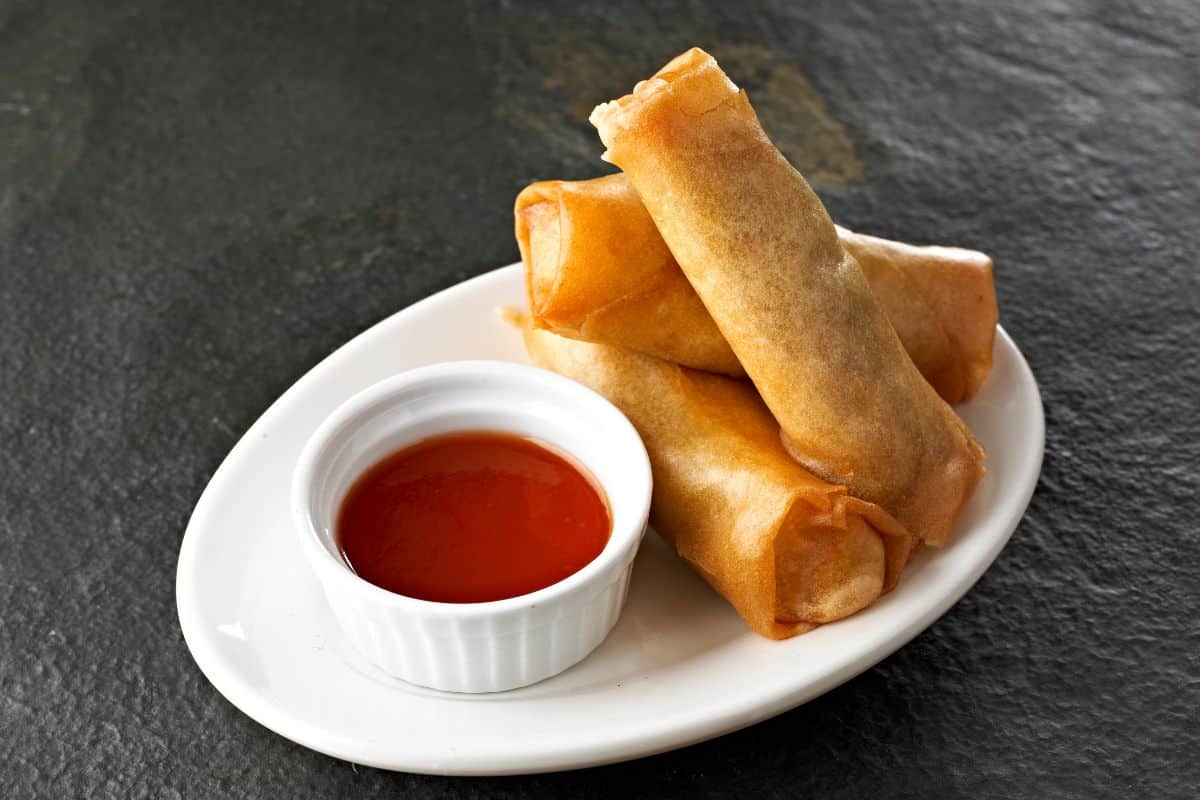 Spring rolls are a great side dish that goes well with stir fry. In Asian cuisine, spring rolls are served as appetizers.
There are numerous variations in the recipe, and different ingredients can be used for the wrapper and the filling.
You can stuff minced chicken or pork into a filo pastry casing with shredded carrot and onion vegetables. This simple guide is a great place to start if you've never made spring rolls.
2. Dumplings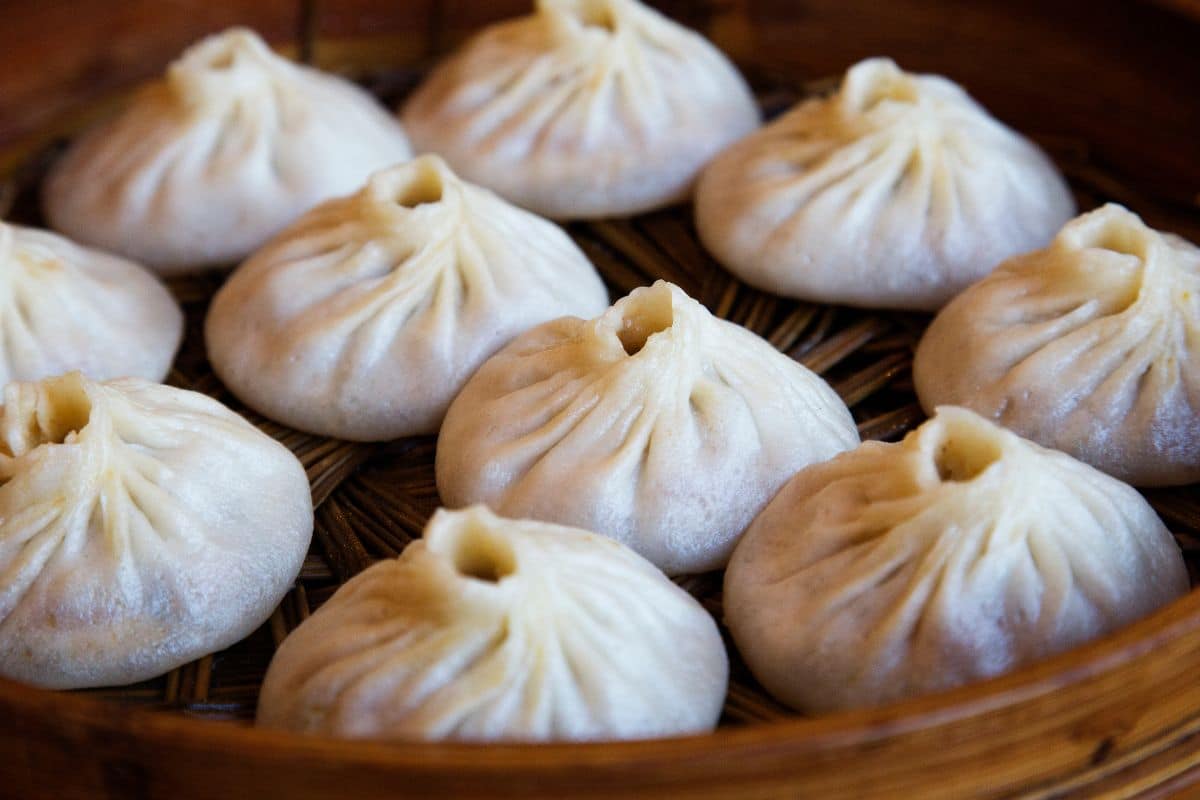 Consider making a batch of steamed dumplings if you're unsure what to serve with stir fry, and enjoy these Asian appetizers!
Regarding its cooking method, steaming is preferred to boiling because it is quicker and produces a more gratifyingly stretchy texture.
You can enjoy a side of dumplings with your stir fry meal.
3. Soup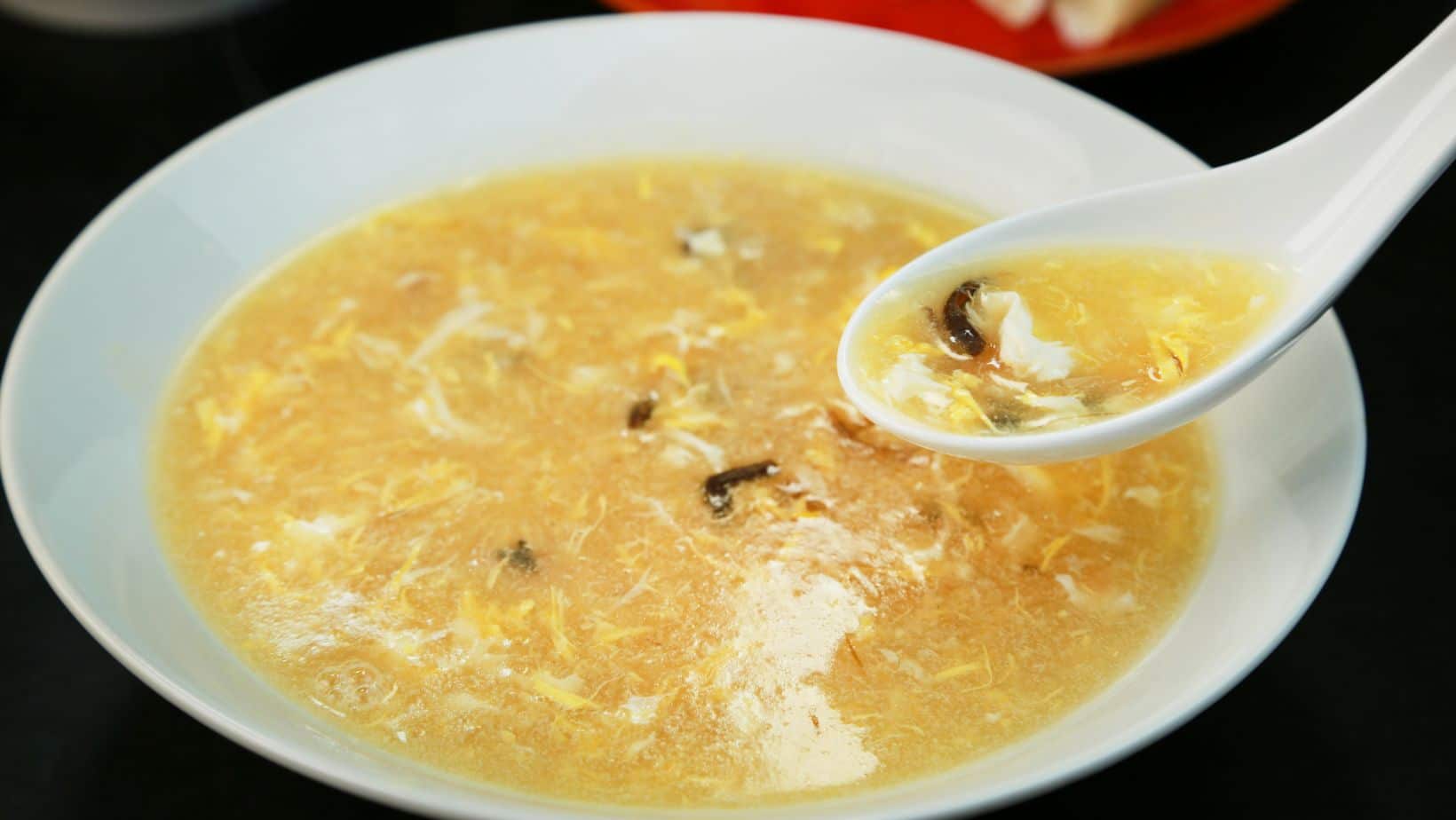 You should go with a side of soup when you are not in a rush to serve stir fry.
For a fascinating variation on egg drop soup, Chinese hot and sour soup combines complex flavors such as bamboo shoots, shiitake, toasted sesame, and mushrooms.
Although pork is used in the classic hot and sour soup, this recipe is easily modified to use your preferred protein.
4. Teriyaki Chicken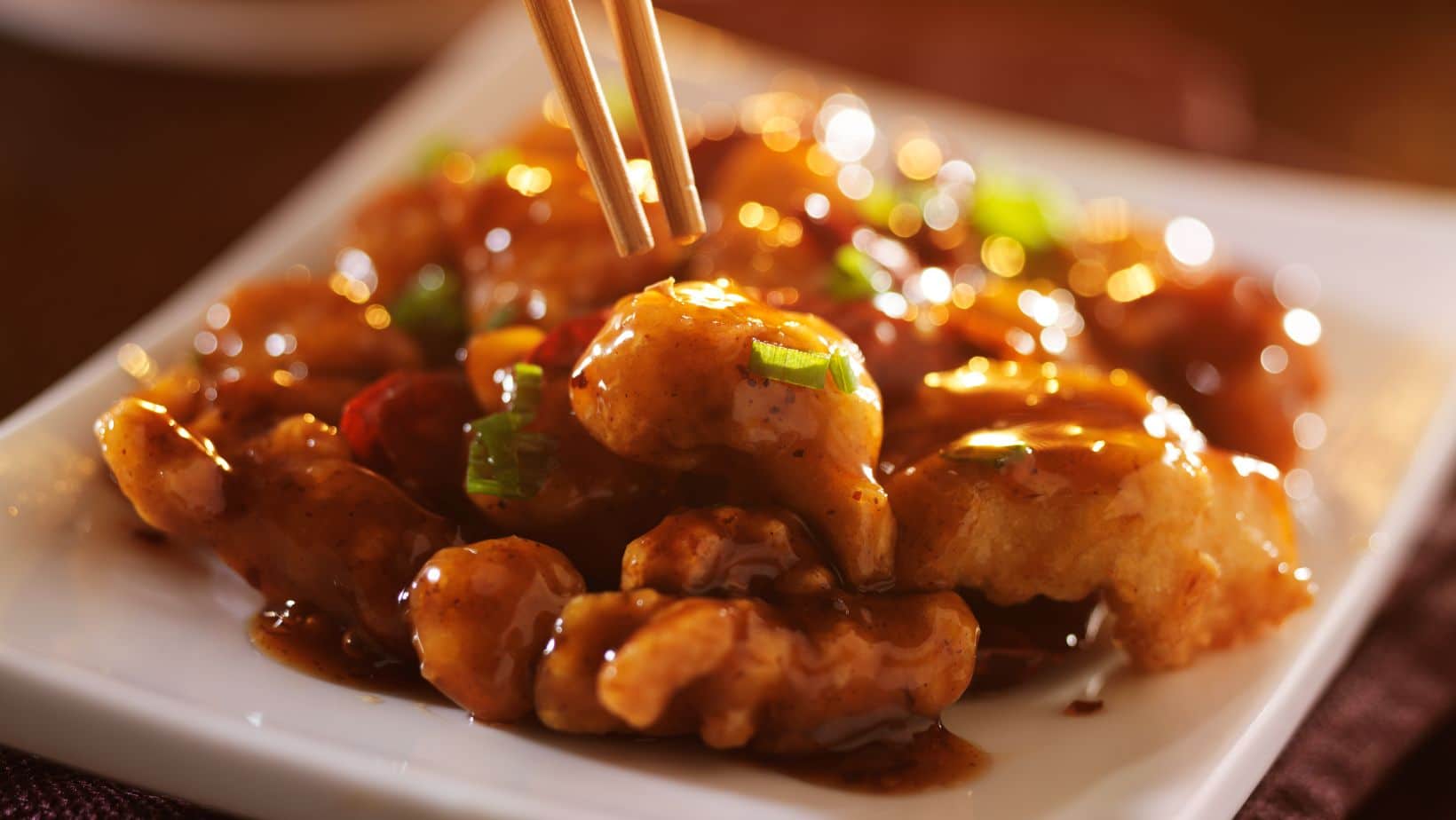 Another great side for stir fry is to serve it with teriyaki chicken. Dinnertime meat is typically the center of attention, but it happily takes a backseat when a hearty stir fry is served alongside it.
There are various ways to prepare this dish; one way to do this is to put a chicken breast in a marinade of lemon teriyaki before beginning to chop your vegetables. T
hen, bake your chicken for 30 minutes at 375 degrees and serve while you continue to cook in the wok.
5. Fried Rice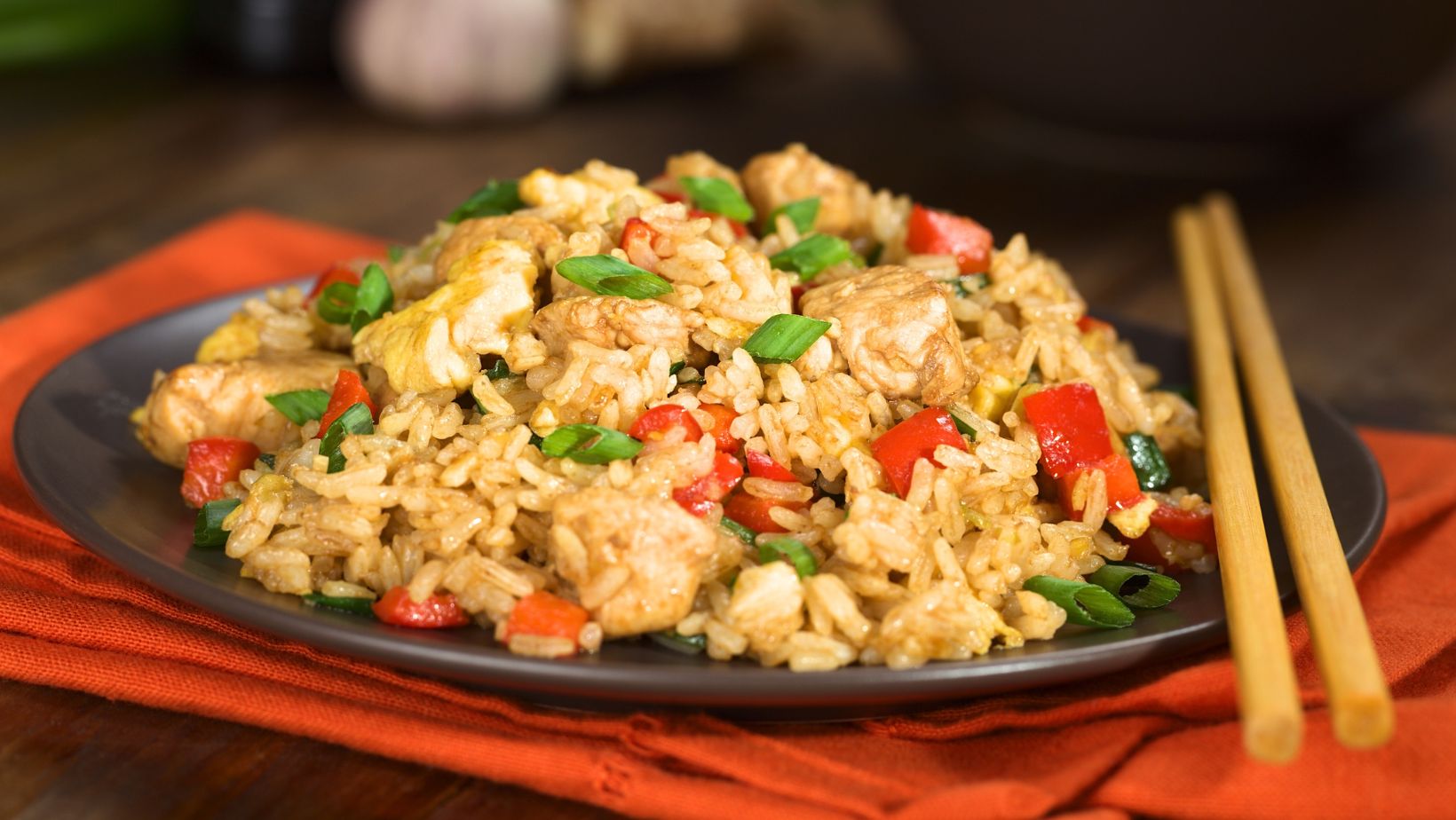 A straightforward but delicious side dish for stir-frying is egg-fried rice.
Rice goes through the boiling and draining process, and then they are combined with an egg, soy sauce, seasoning, and spring onion in a hot pan.
You can add veggies like mushrooms and peppers or some bacon bits if you'd like.
6. Orange Chicken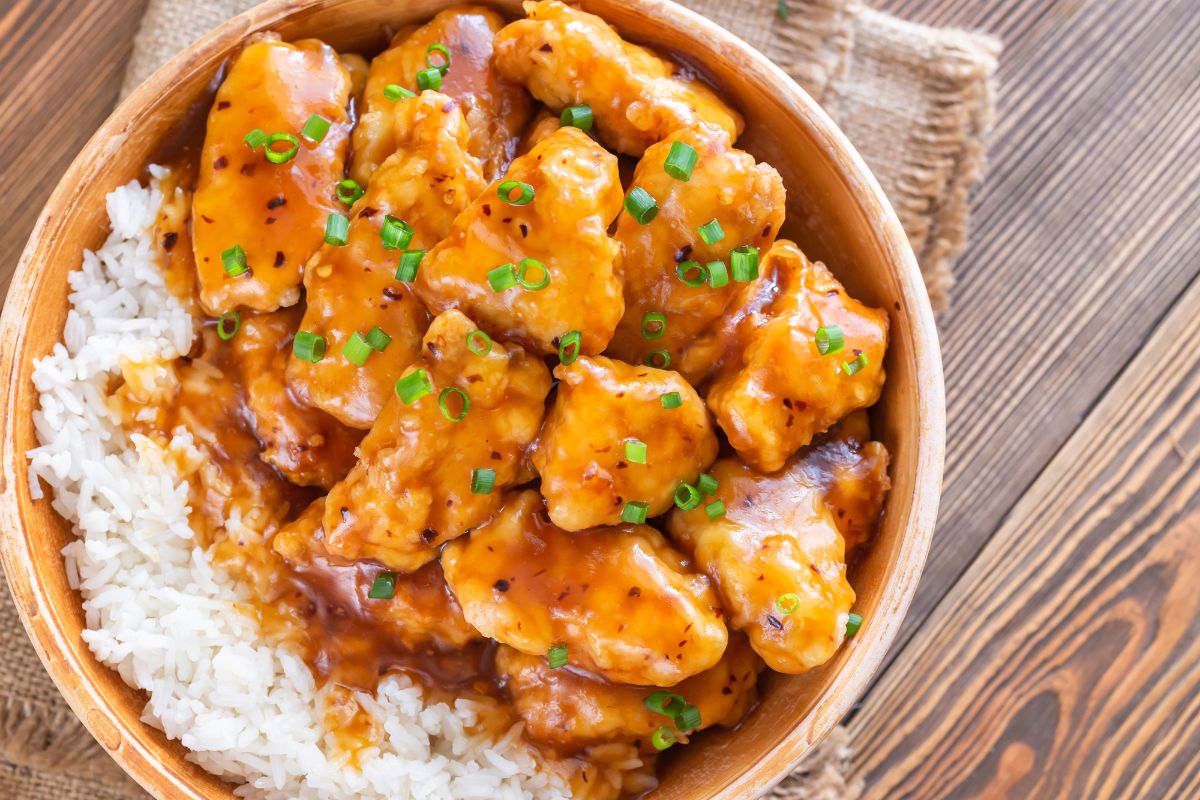 This dish compliments the stir fries in their own way. Make your own orange chicken instead of going through the drive-through for a flavor you can't get enough of.
Give your typical weeknight fare a citrusy twist by topping steamed white rice with your stir-fried vegetables and crispy chicken.
7. Broccoli with garlic sesame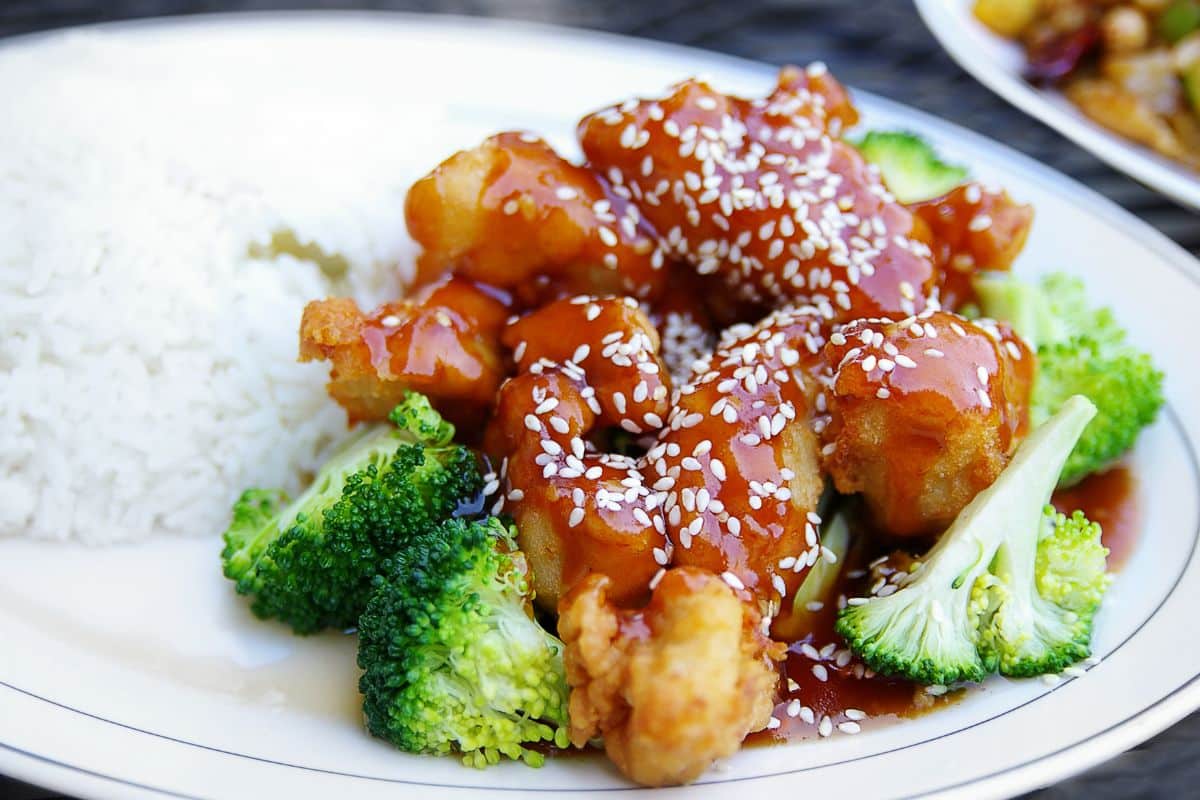 When you have sides like these that are stir-fried, why stop the veggie train at your main course?
To make this fantastic garlic sesame broccoli, all you need are five minutes of cooking time. To resist taking all of this garlicky goodness for yourself, however, requires a great deal of self-control.
8. Spinach with Miso Sauce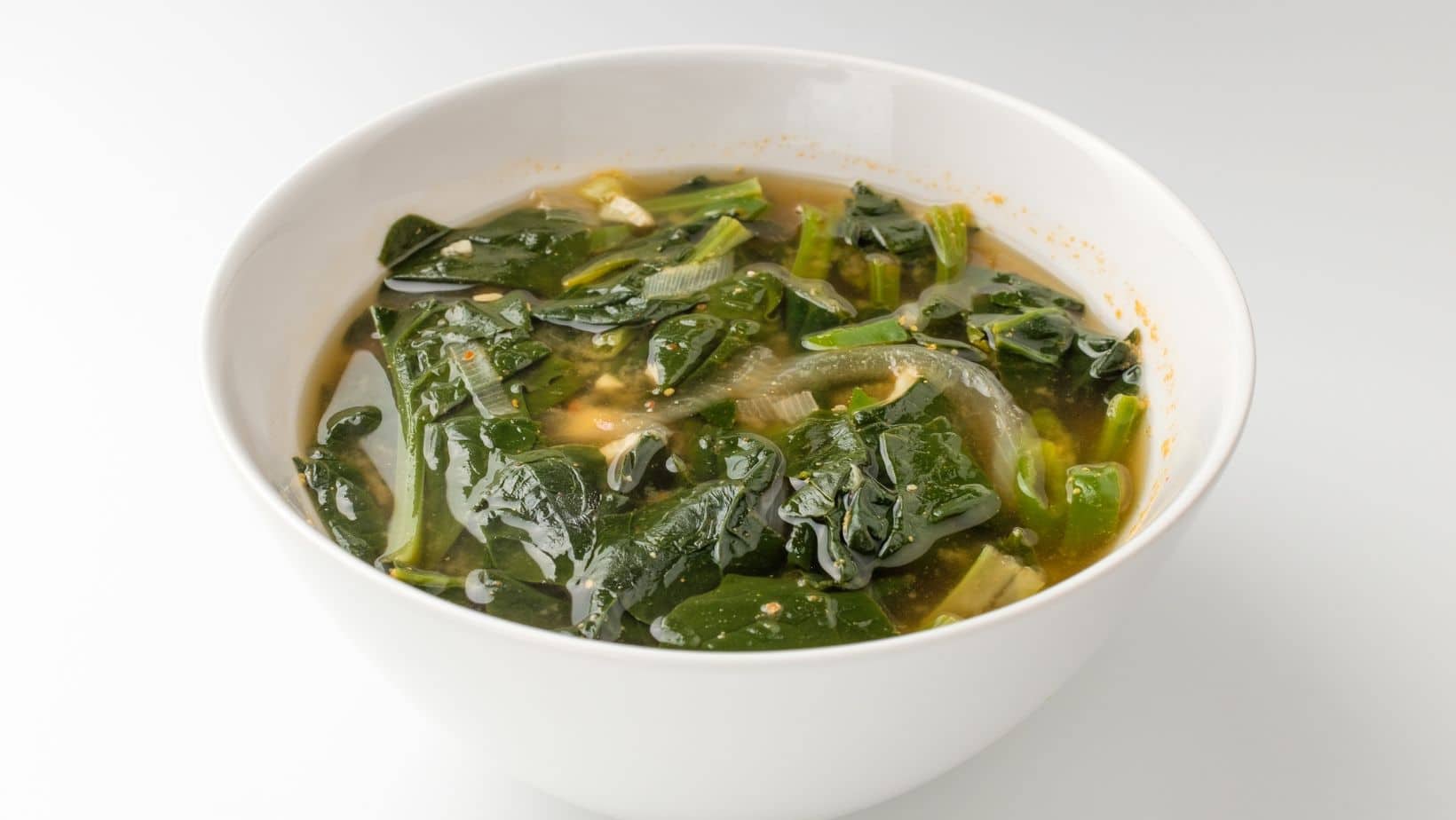 Another great side dish option is spinach miso soup. A soup is a nice pairing with any stir fry.
Miso is renowned for its succulent nutty, umami flavor, so combining it with wilted spinach is only natural.
A serving of this spinach with sesame miso sauce might convince dinner guests who insist they don't like leafy greens to change their minds.
9. Noodles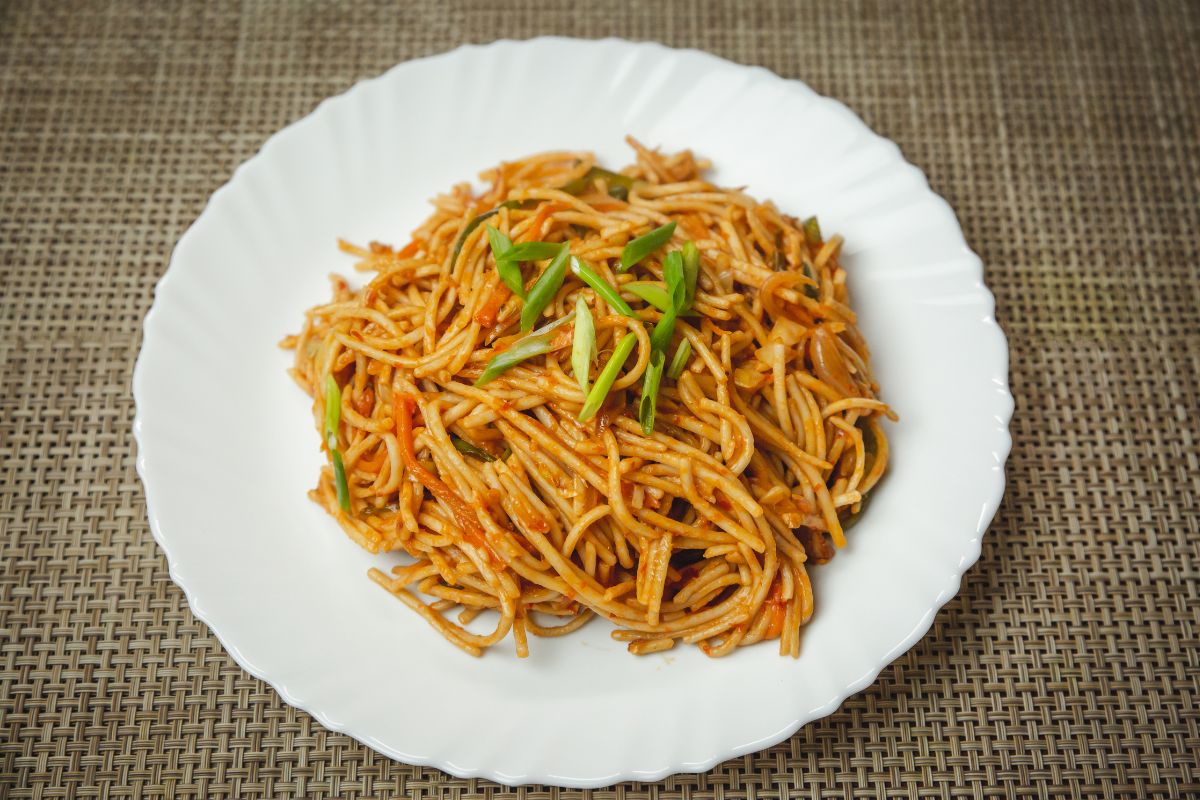 Even the pickiest eaters frequently enjoy eating noodles because they are quick, simple, and entertaining.
Adding an Asian sesame peanut dressing will make your noodles even more special.
It is sweet, salty, and sour, giving stir-fries a richer, more complex flavor.
Make a big batch of this recipe so you can have leftovers for lunch the next day because it tastes just as good cold or at room temperature.
10. Cucumbers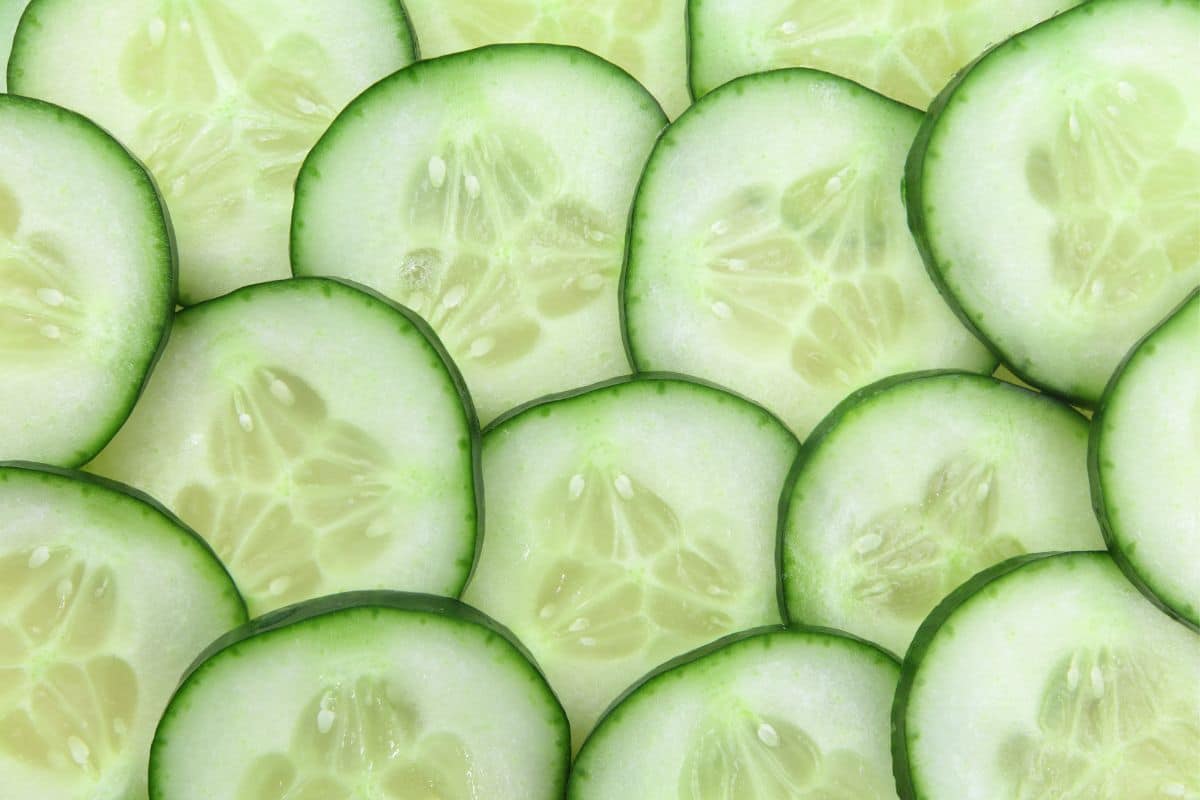 Given that they are typically eaten raw or pickled, sautéed cucumbers may seem odd, but this preparation brings out some distinctively enticing flavors from the common cucumber.
Before you flash fry items in a shallow pan, squeeze out all of the water to keep them crisp and fresh.
11. Bok choy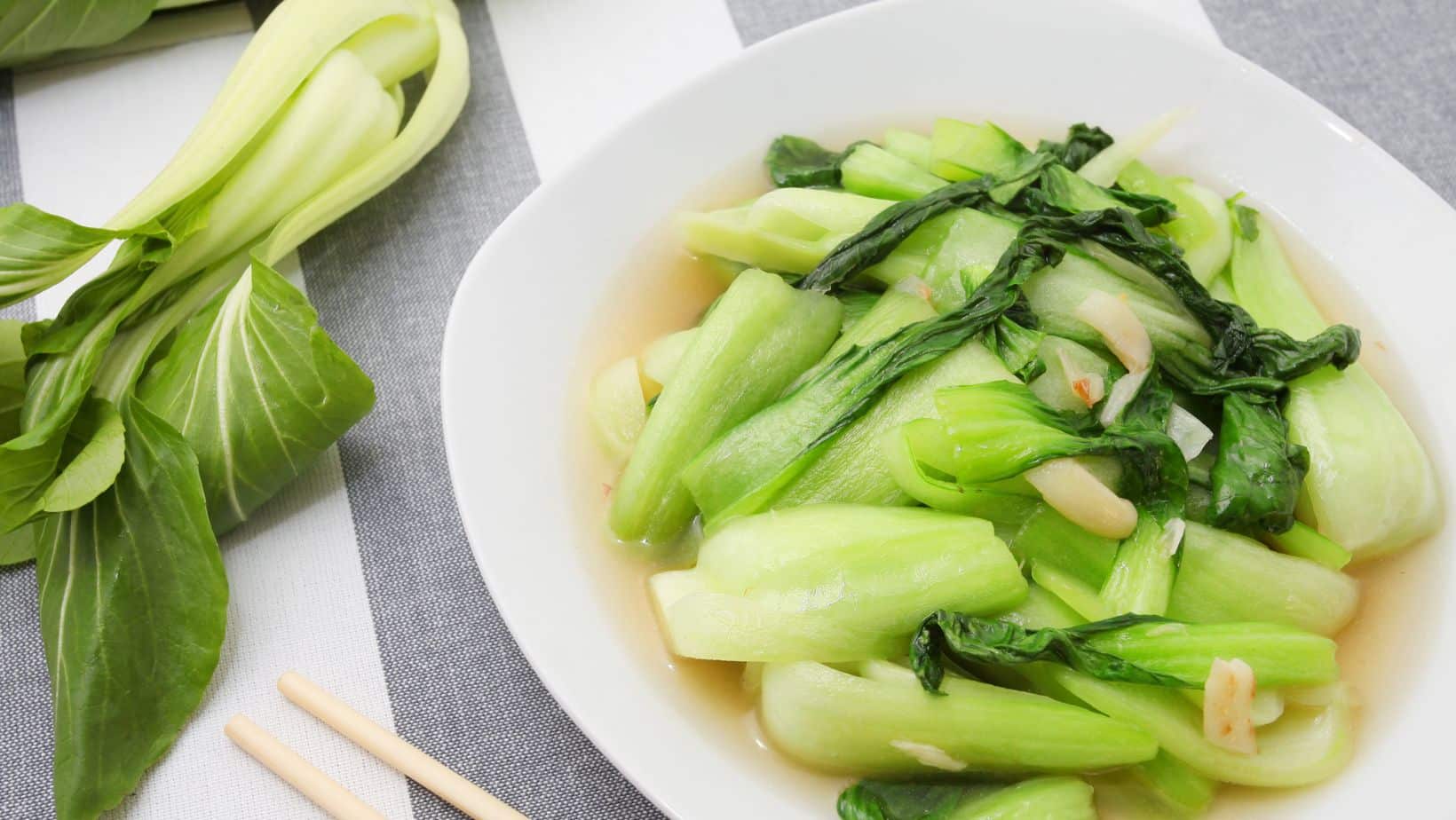 Delicious stir-fry sides, like this 10-minute garlic bok choy, could be on the table in less time than it takes to find something to watch on Amazon.
Baby bok choy's delicate flavors blend perfectly with sesame oil-caramelized shallots and garlic. Crushed red pepper can be added to add a dash of heat to all that goodness.
12. Fried Eggs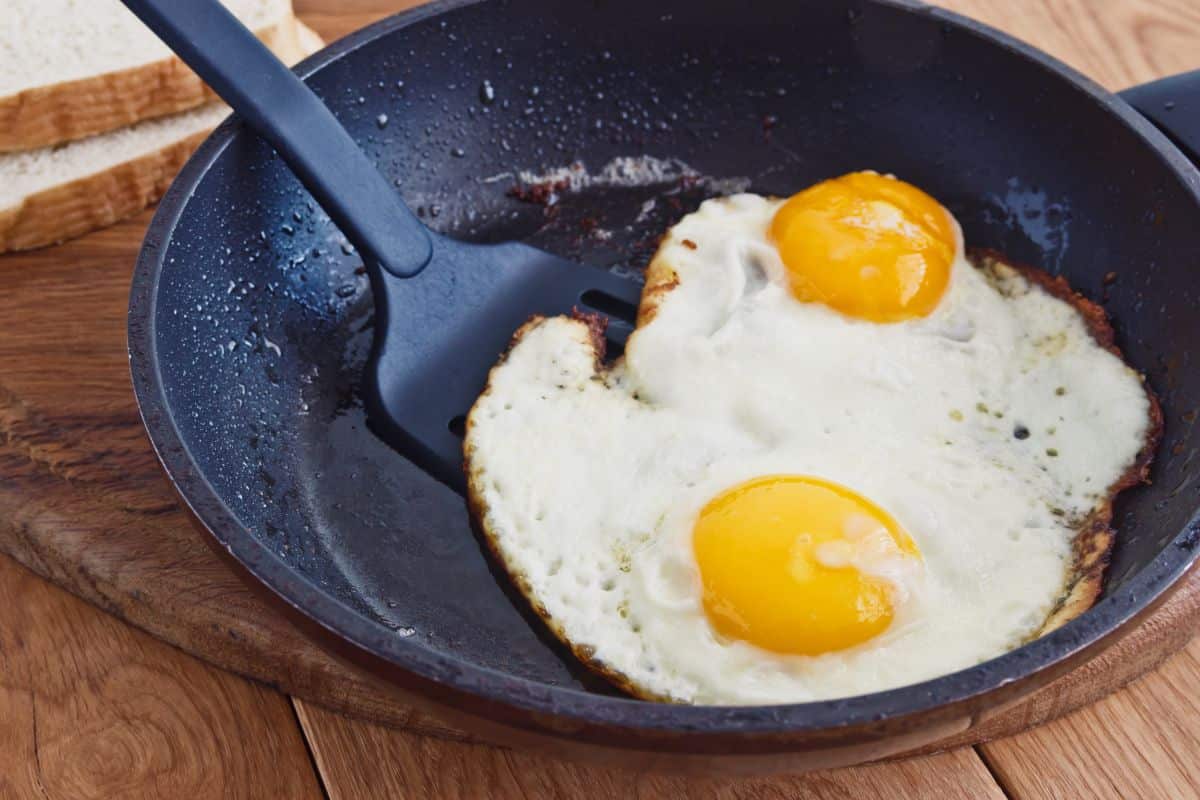 You can increase your protein intake by adding fried eggs to your stir fry, and there's something so satisfying about cutting into a runny yolk and letting it run into your main course!
Eggs should be cracked into a hot pan and cooked for three minutes on medium heat before adding any seasoning and continuing to cook covered for one more minute.
13. Hard Boiled Eggs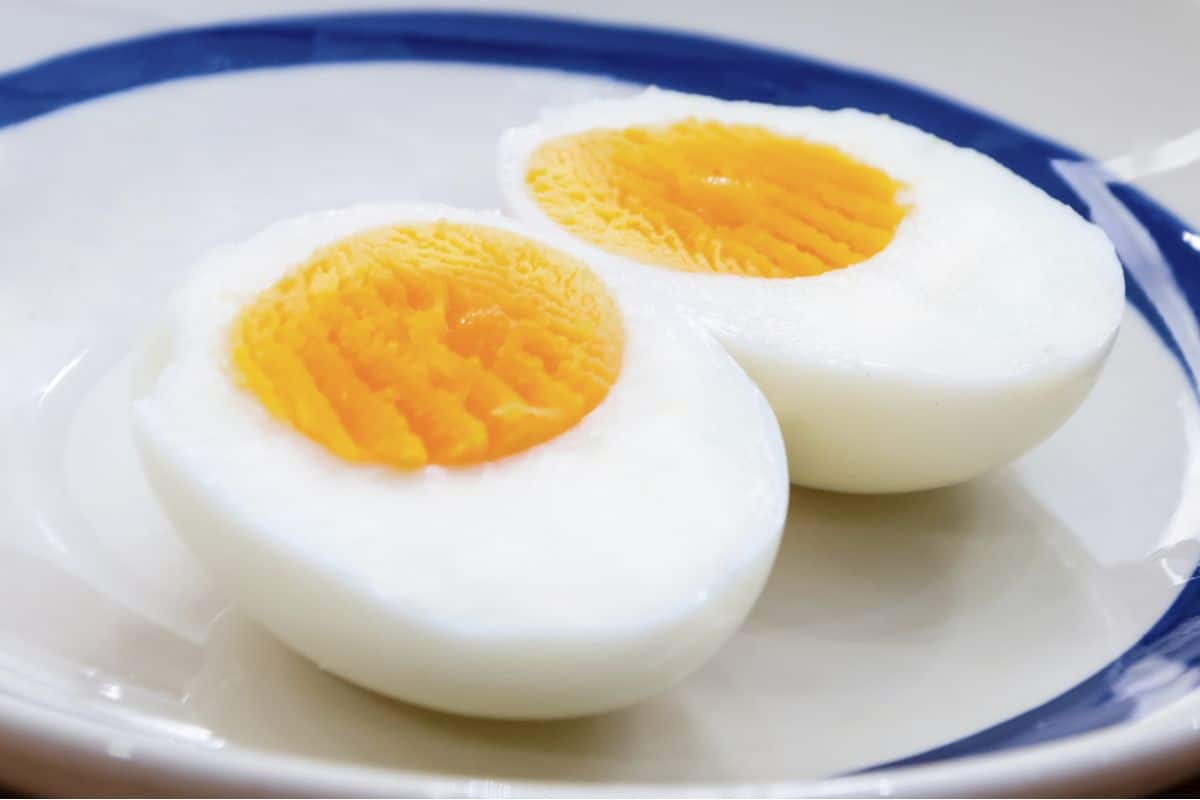 This side dish goes well with stir fries and is adaptable as you can add any herbs and spices you like.
Even if you only add just pepper and salt to the boiled eggs, they will still taste fantastic. You can also cook them quickly.
The eggs are boiled, diced, seasoned with salt and pepper, and served with stir-fry.
Final Words
Enjoy any of the side dishes above with the stir-fried dish you have. If you'd like, you can have multiple sides at once.
You won't regret choosing any of them, even though some are more time-consuming than others.
By eating the side dishes, you can experience a variety of flavors all at once in addition to refreshing your palate.
Print
13 Best Side Dishes for Stir Fry
Check out these great Side Dish Recipes for Stir Fry that have been shared on Pinterest.
Author:
Prep Time:

5 minutes

Cook Time:

10 minutes

Total Time:

15 minutes

Yield:

1 serving

Category:

Sides

Method:

Cooking

Cuisine:

Side Dish
Instructions
Click on each link above to view the pin and recipe.
Obtain all the necessary ingredients to make the recipe.
Follow the steps to create your side dish.
Enjoy your delicious meal =)
Nutrition
Serving Size:

1 serving

Calories:

68

Sugar:

0.49 g

Sodium:

2245.44 g

Fat:

4.67 g

Saturated Fat:

1.44 g

Unsaturated Fat:

1.79 g

Trans Fat:

0 g

Carbohydrates:

0.49 g

Fiber:

0 g

Protein:

5.54 g

Cholesterol:

164.12 mg
Keywords: Best Side Dishes for Stir Fry
Hi, I'm Linda thanks for stopping by! We're so happy you're here. If you're a foodie and love to cook from home - you're in the right place..
LEARN MORE
Join the mailing list and receive our free newsletter!
Recipe Marker provides you with the best information about home cooking tips, recipes, ingredient substitutes and more. Check out our blog to see the latest articles.