13 Best Sides for Lasagna Italian Meals (updated 2023)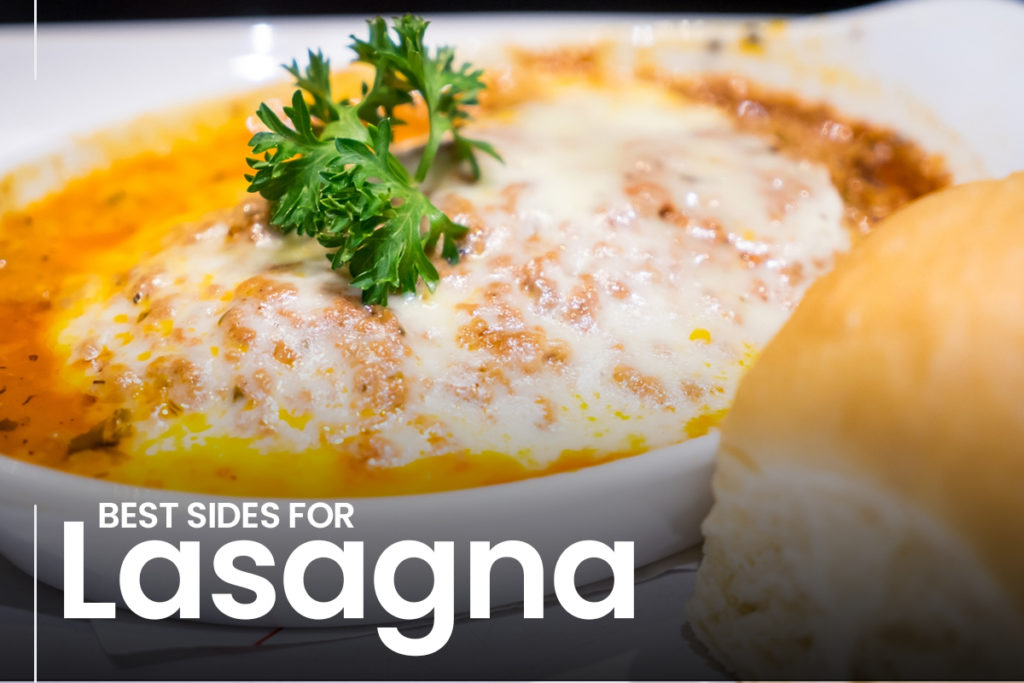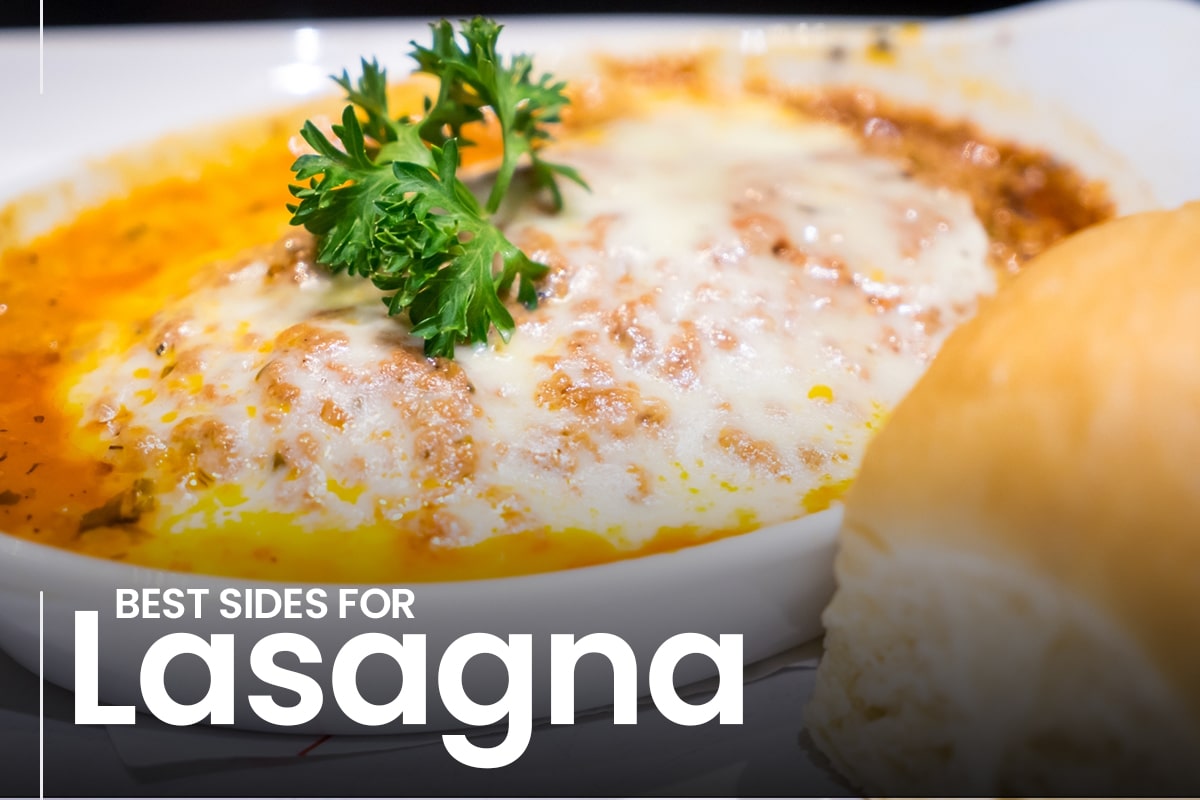 Are you wondering what to serve with lasagna? From salads and vegetables to bread, we have created a collection of the best sides for lasagna.
Check out the full article and learn how to make a feast with lasagna using any of these 13 side dishes that are not only scrumptious but also easy to prepare.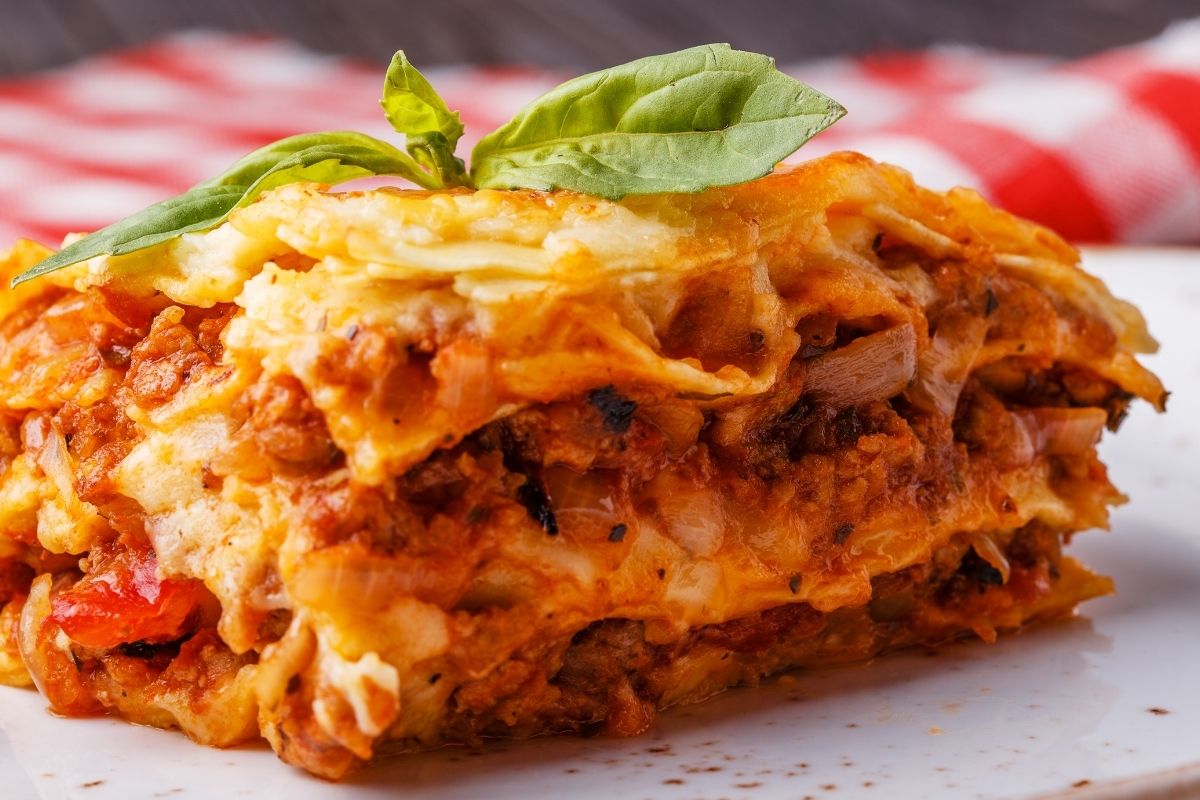 Lasagna is so filling that it is usually eaten on its own. But you can upgrade this delectable meal with some delicious side dishes.
13 Best Sides for Lasagna
1. Bread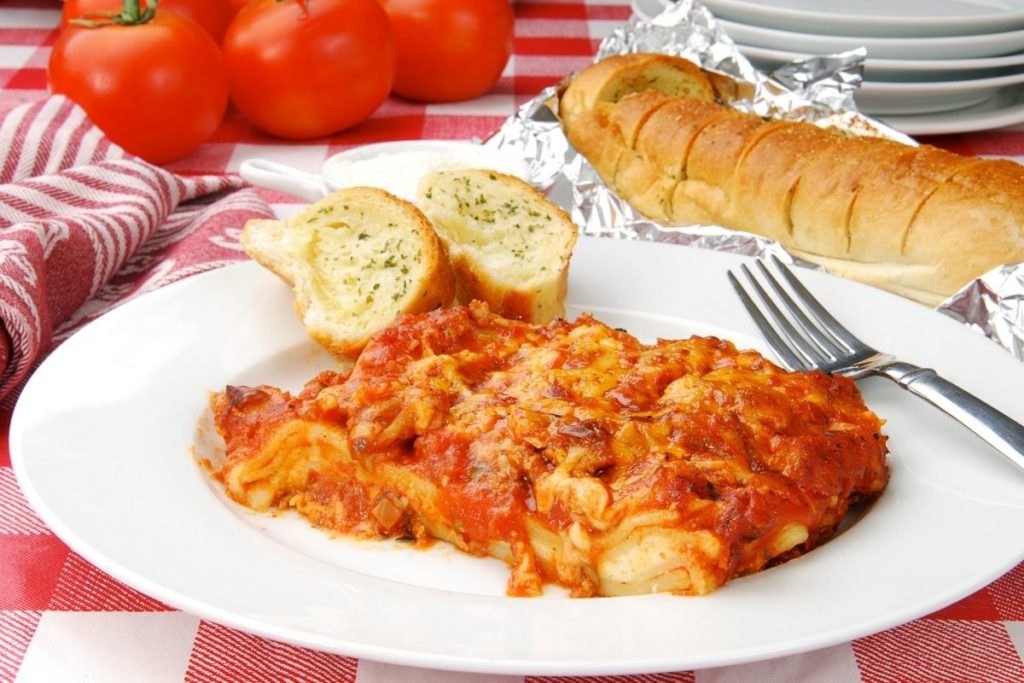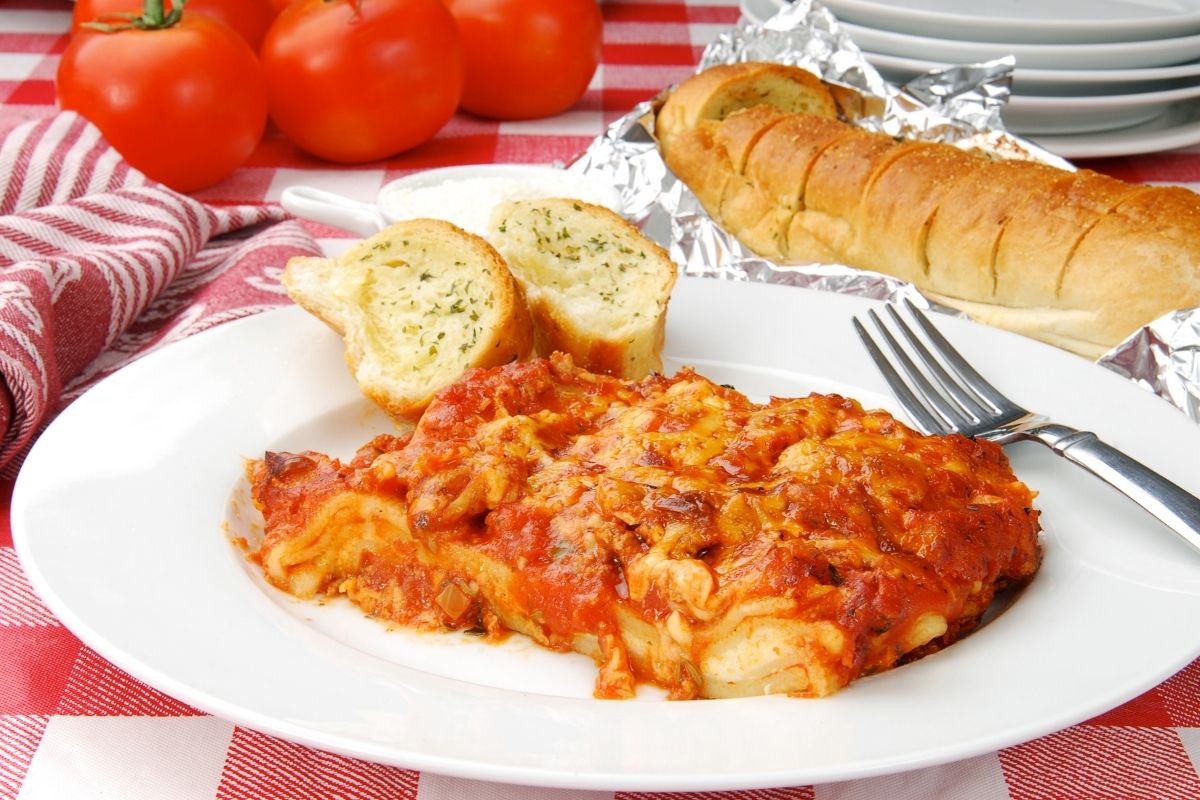 Pasta with bread is a popular combination that is well-loved by many. Garlic bread, baguette, focaccia, and ciabatta are some of the best bread to pair with lasagna. Bread is a great side dish to serve with lasagna in the winter because the warm hot oven-baked bread will keep you warm.
You can enjoy the bread after you get a mouthful of lasagna, or you can use the bread to absorb all the tasty pasta sauce like a sponge.
Try serving a mini bowl of olive oil to dip the bread in for a genuine experience.
2. Bruschetta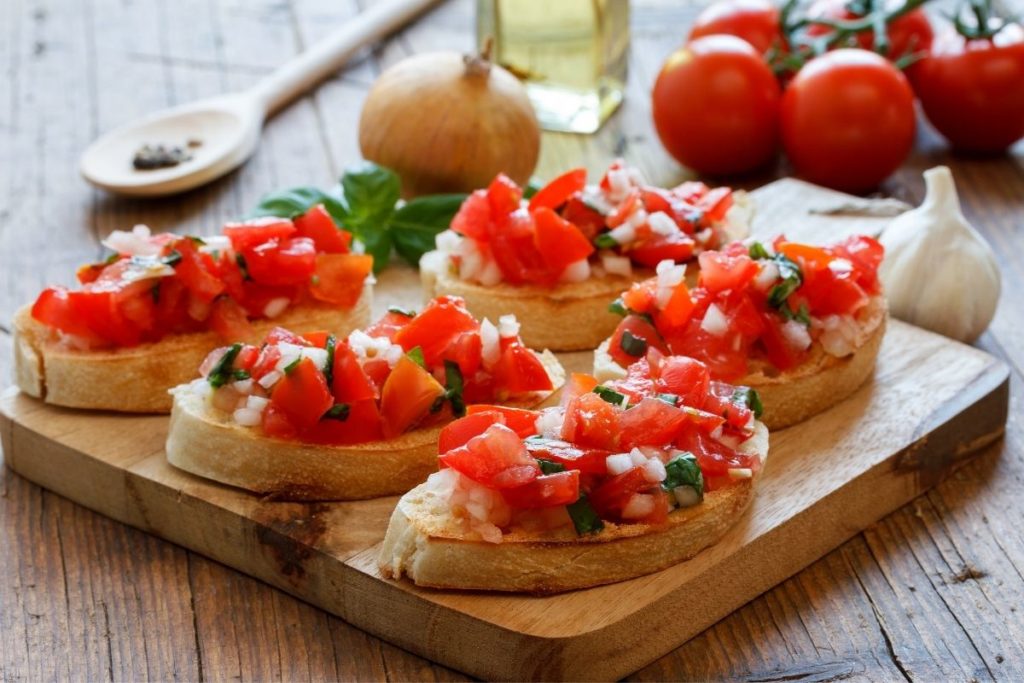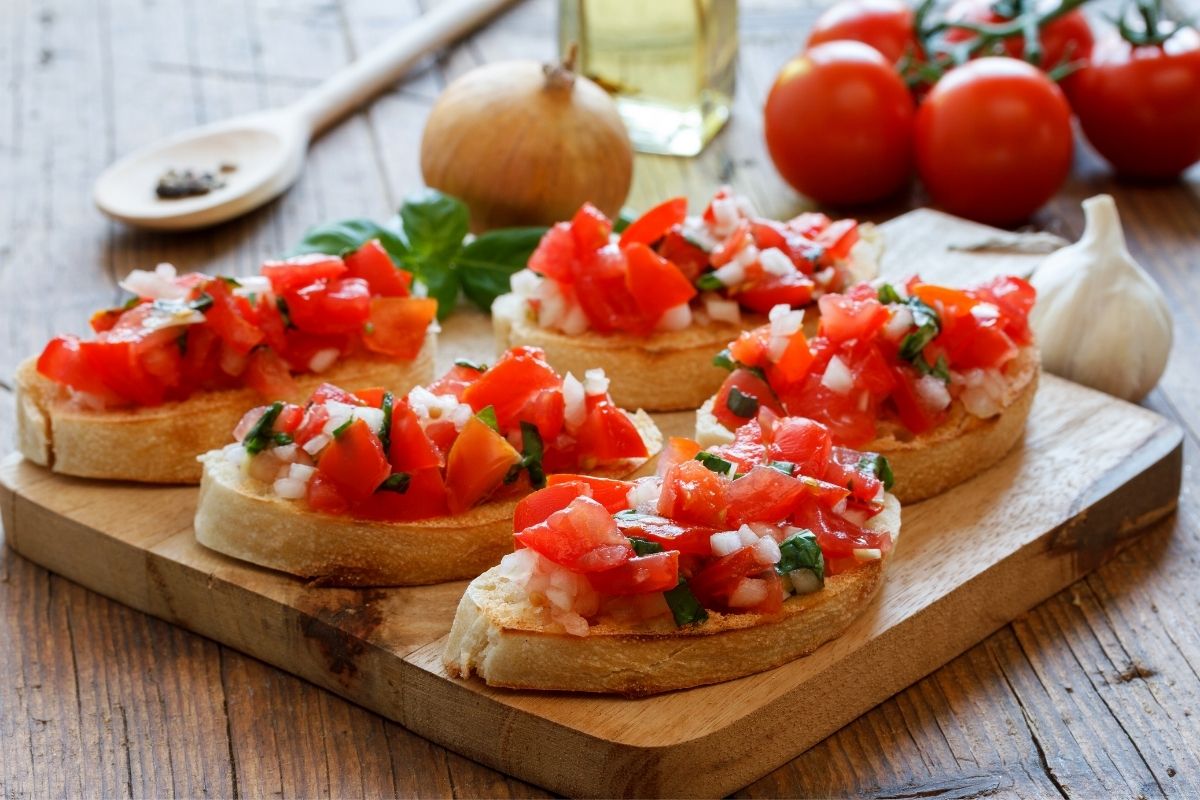 This crusty, tiny garlic toast with toppings of ripe and juicy tomatoes and fresh basil is sure to impress.
Bruschetta is a famous Italian dish that will pique your appetite for a feast together with lasagna.
3. Steamed Vegetables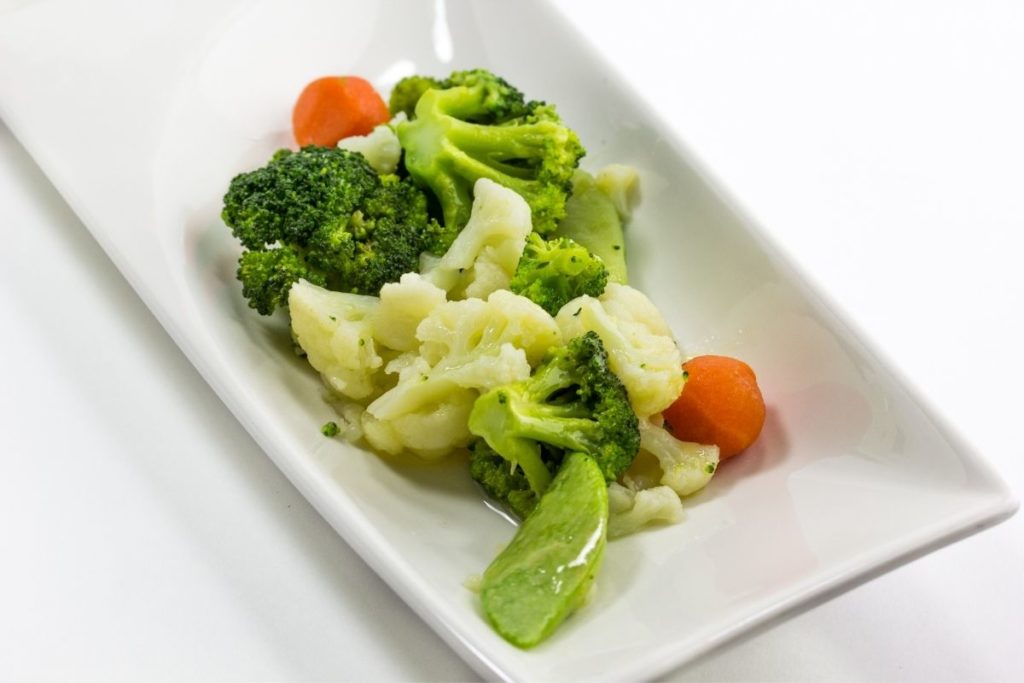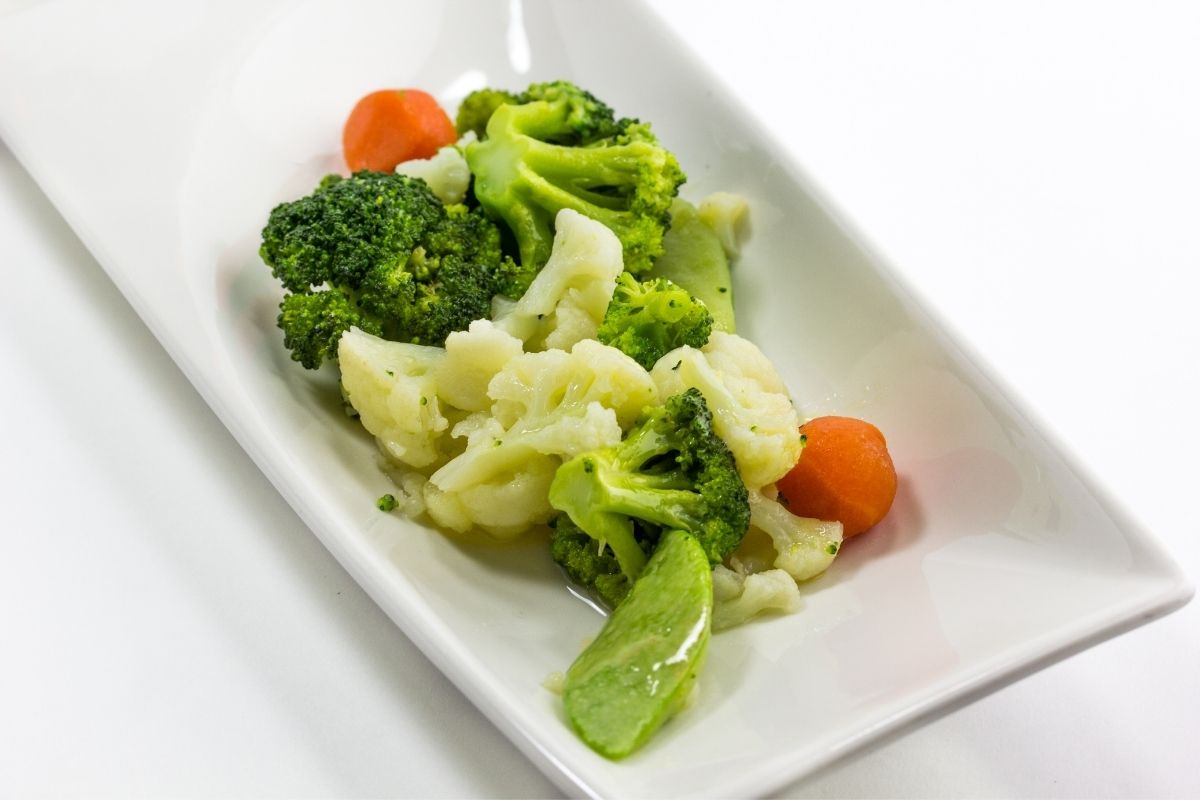 Are you looking for a vegetarian option? Steamed vegetables are a go-to healthy side dish. You can use asparagus or green beans.
They may have a mild flavor, but when cooked and seasoned right, they create a delightful side dish.
4. Roasted Brussels Sprouts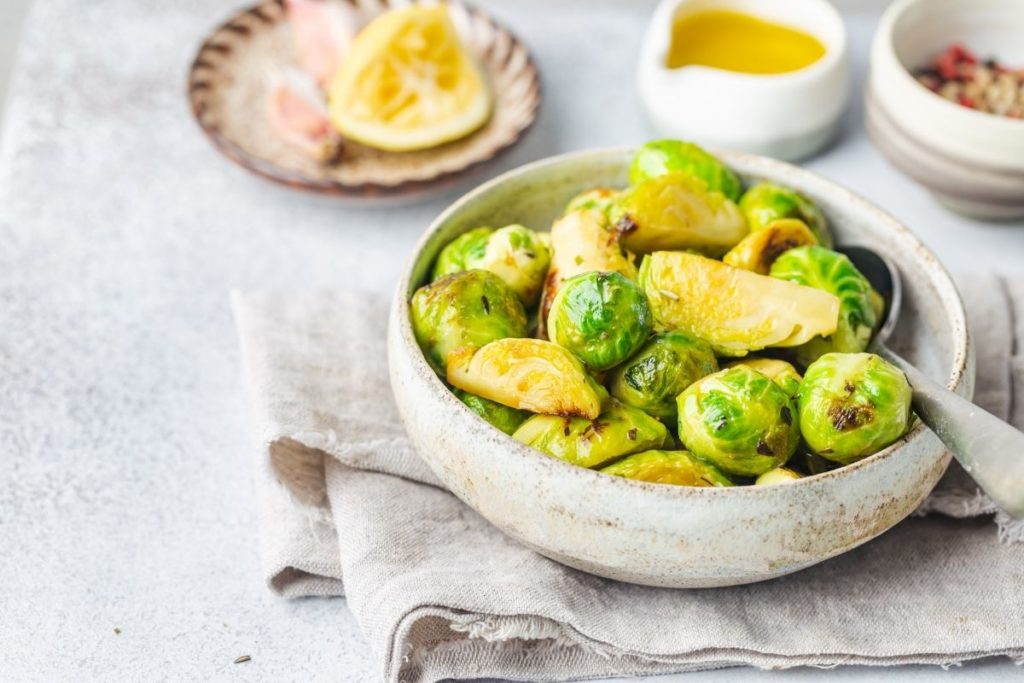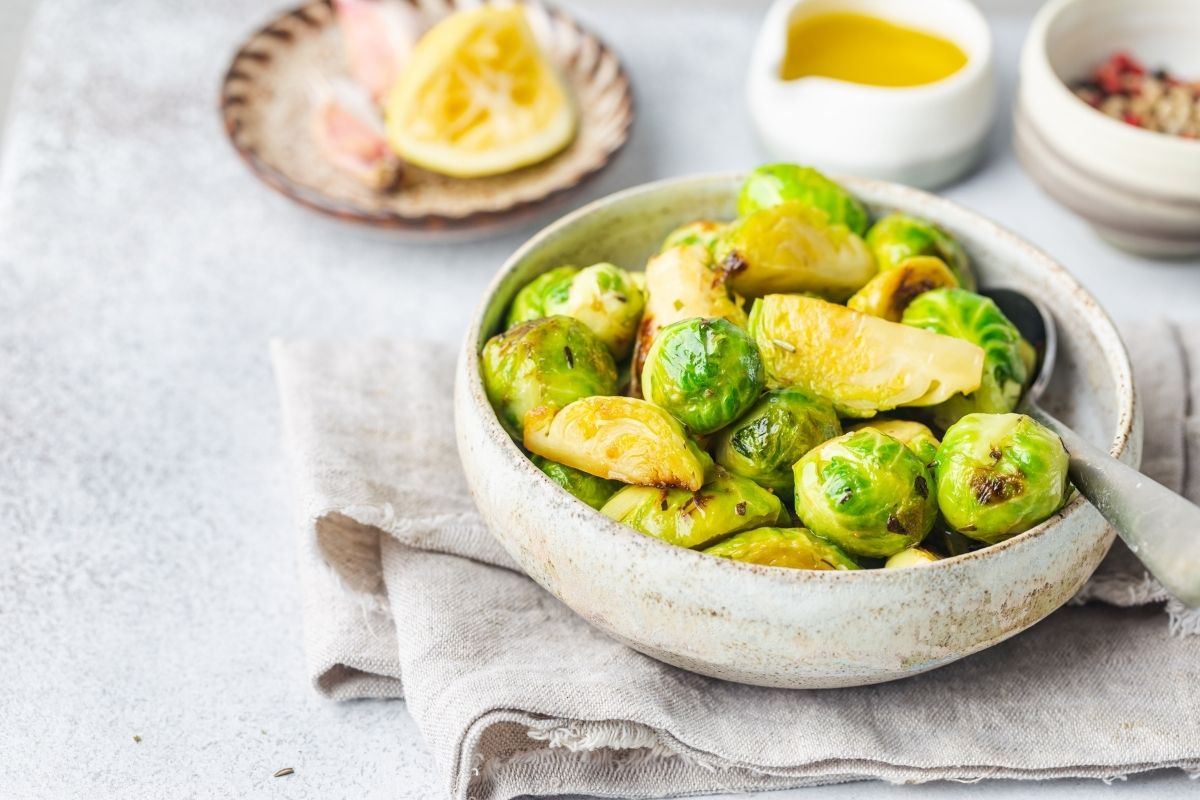 Roasting Brussels sprouts are a nice healthy side for lasagna. This will create a pleasantly nutty, sweet, and caramelized flavor. You can get a wonderfully browned and delicious vegetable side if you cook them properly.
When garlic and prosciutto are added, you can enhance this delightful side dish that goes well with lasagna.
5. Grilled Eggplant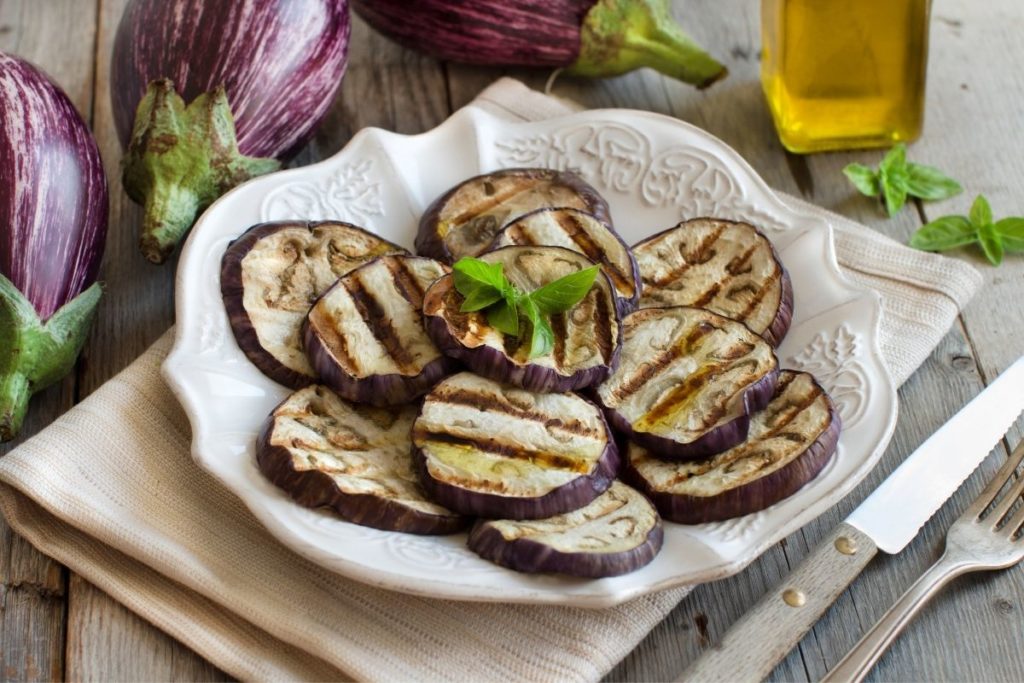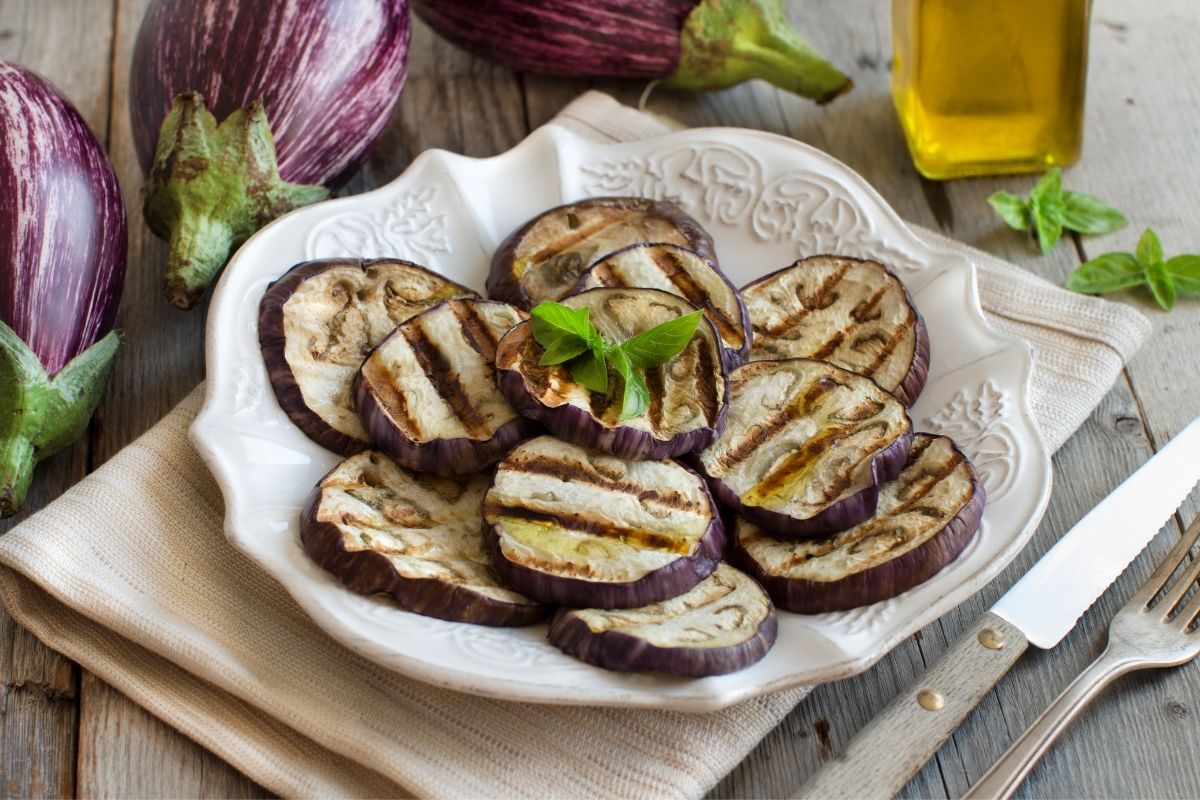 You can opt to grill some eggplant to serve as a side dish with your lasagna. Grilled eggplant offers a meaty taste and has a creamy center and crunchy edges.
This vegetarian option is a must-have to complete your meal.
6. Caesar Salad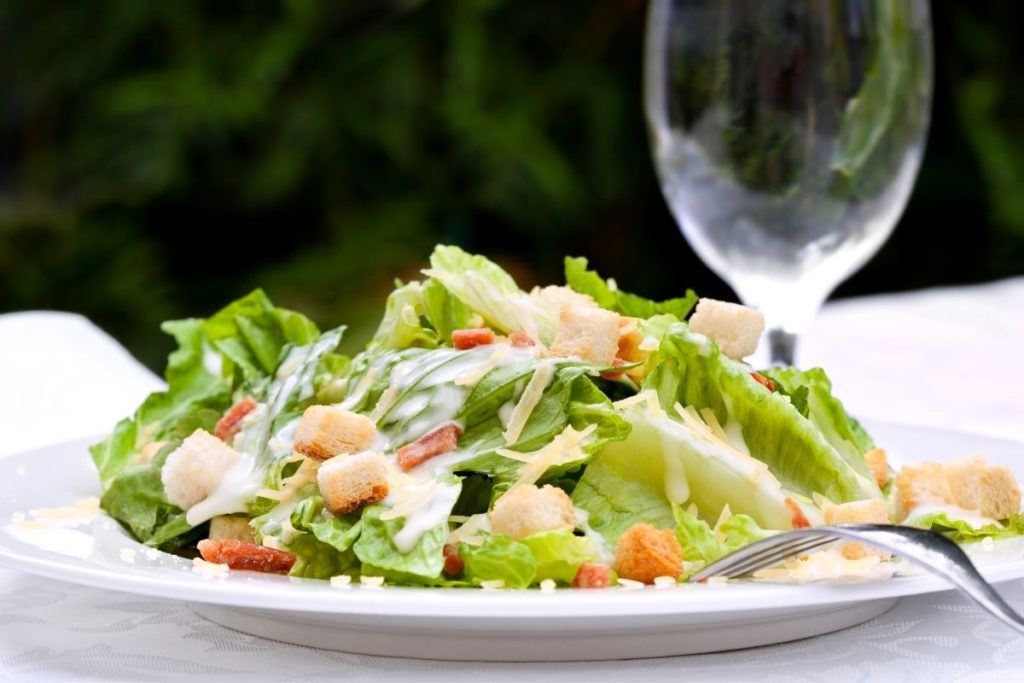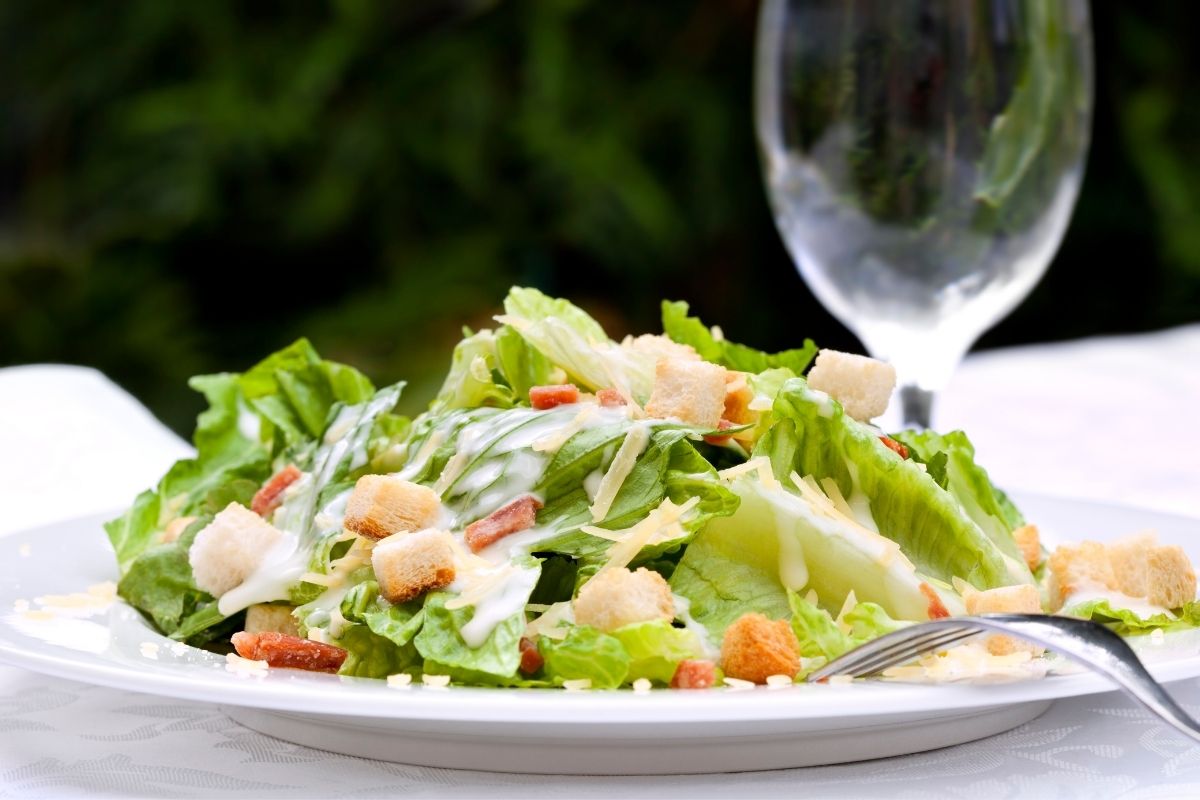 A classic Caesar salad matches perfectly with many pasta meals, including lasagna. This green salad is light and refreshing and balances out the hearty and savory lasagna.
Besides, Caesar salad is simple to prepare. Its basic ingredients are romaine lettuce and croutons dressed in lemon juice, olive oil, mustard, Worcestershire sauce, anchovies, garlic, and pepper.
This is the best salad to serve with lasagna meals.
7. Tomato Feta Salad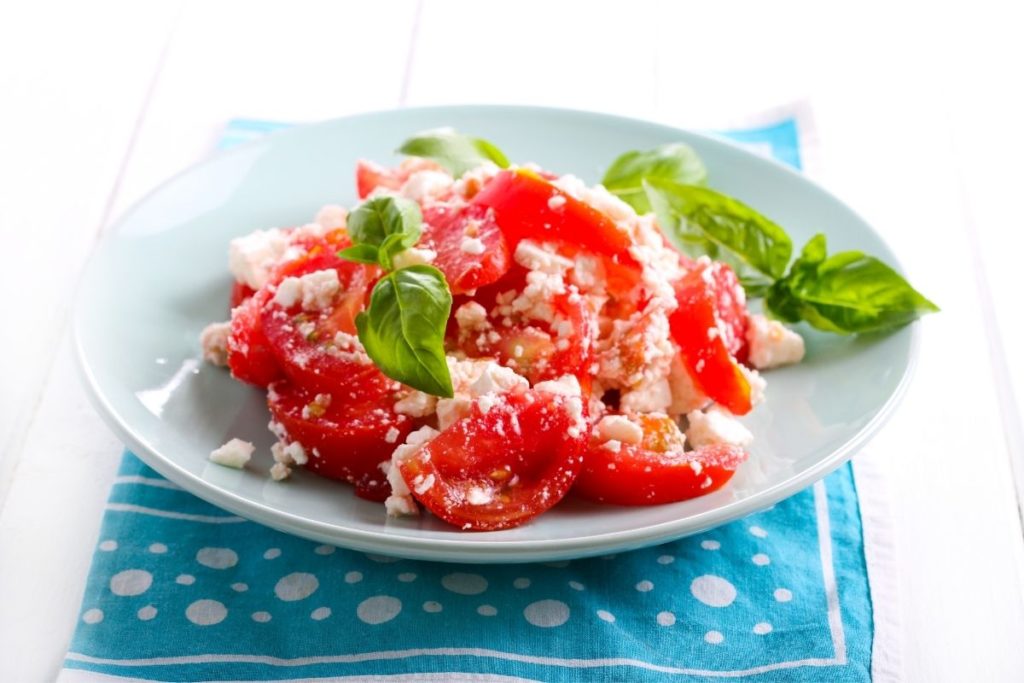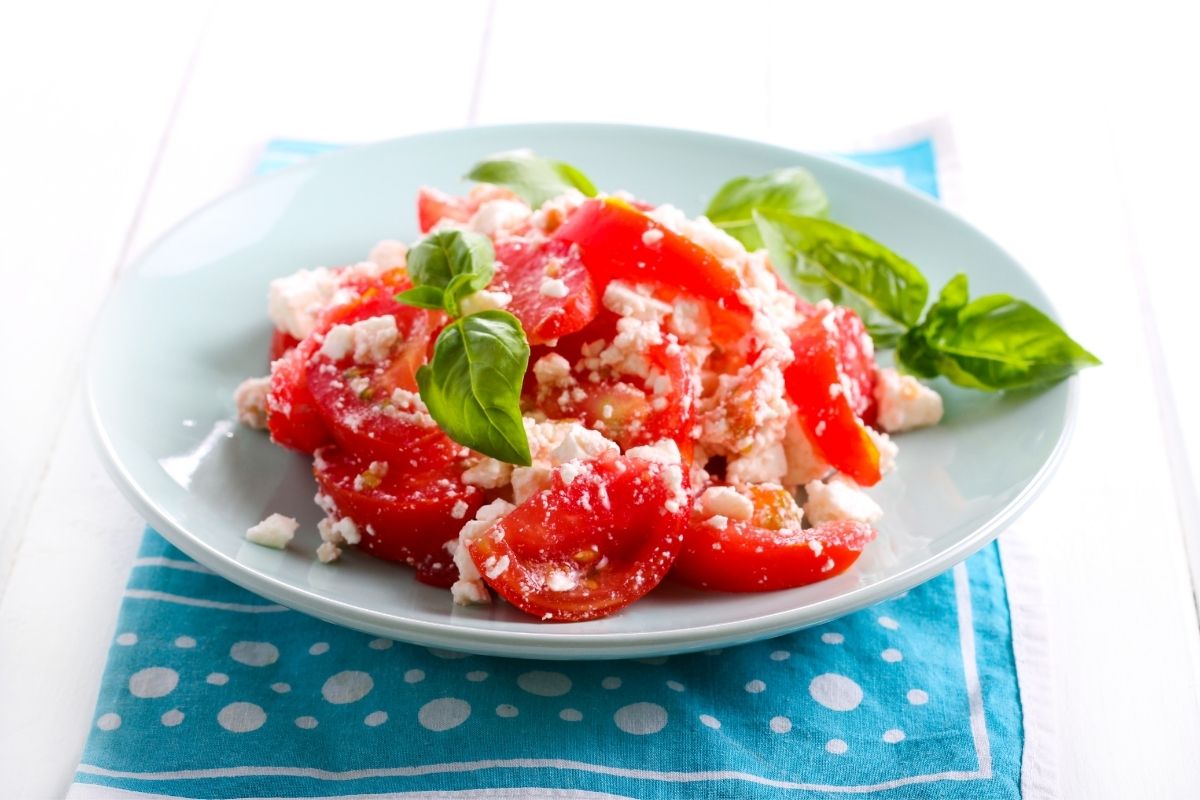 Since lasagna is already a filling dish on its own, you may want to pair it with something light and fresh.
A refreshing salad made of tomatoes, red onion, dill, and feta cheese provides a healthy balance to the heaviness of the lasagna.
8. Wedge Salad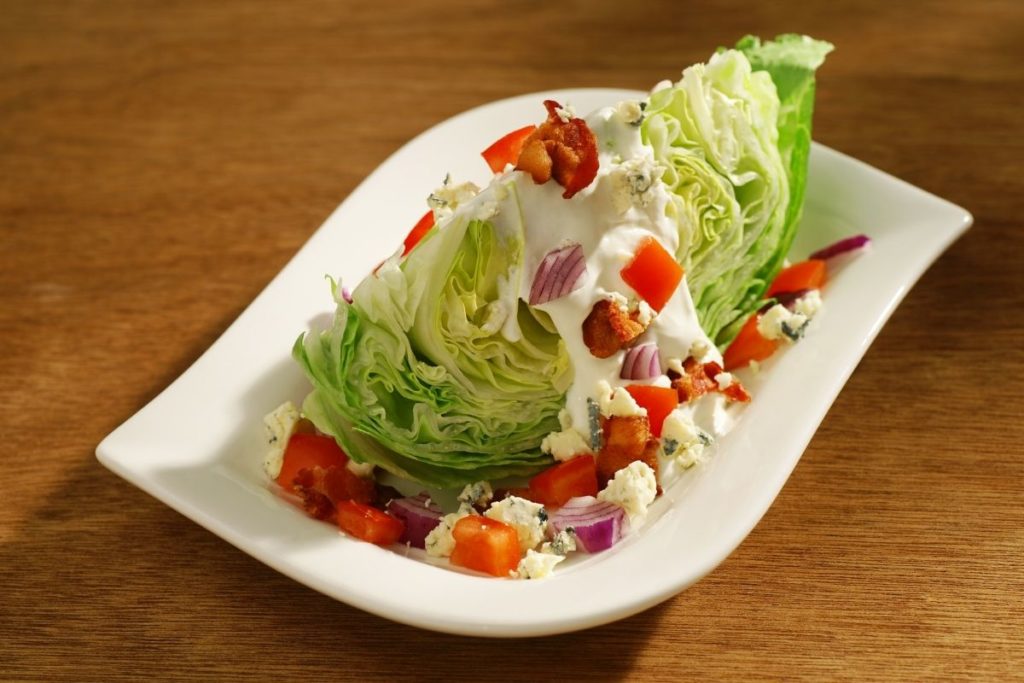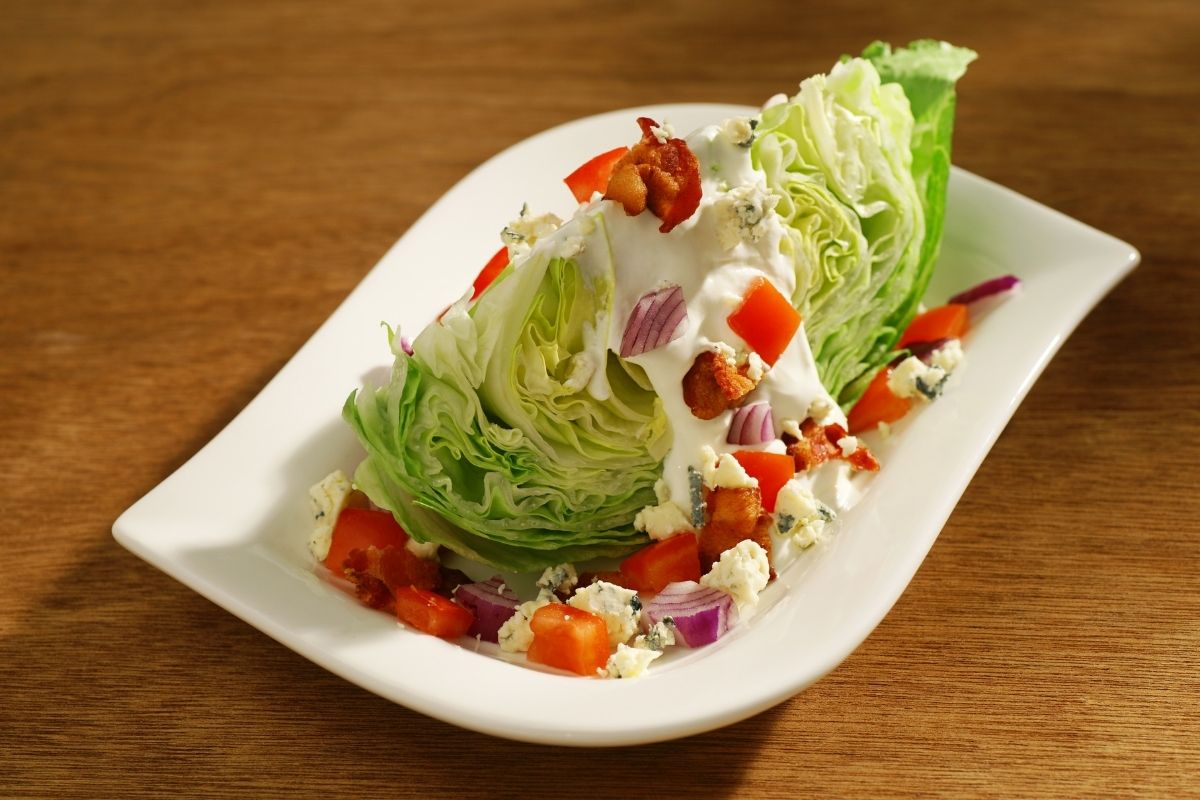 Why not have a wedge salad? The crunchiness and freshness of wedge salads complement the soft and creamy lasagna nicely. This side dish is sure to complete your meal.
To prepare, spread ranch dressing on a wedge of iceberg lettuce. Then top it with sun-dried tomatoes, blue cheese, and chives. To add a salty twist, top with some potato chip crumbs. Yummy!
9. Spinach-Apple Salad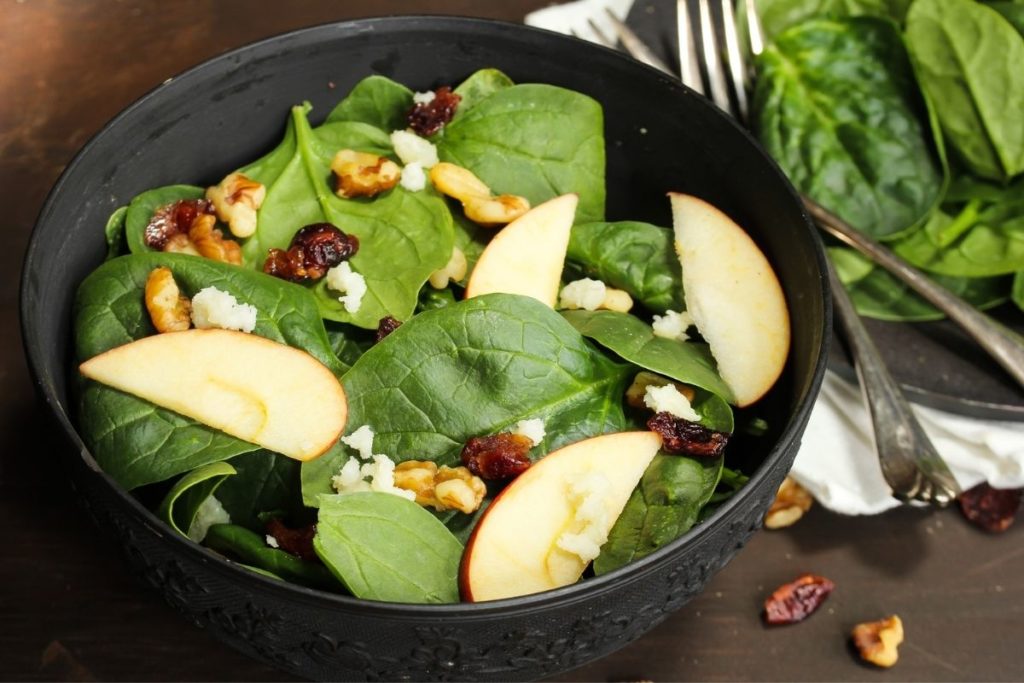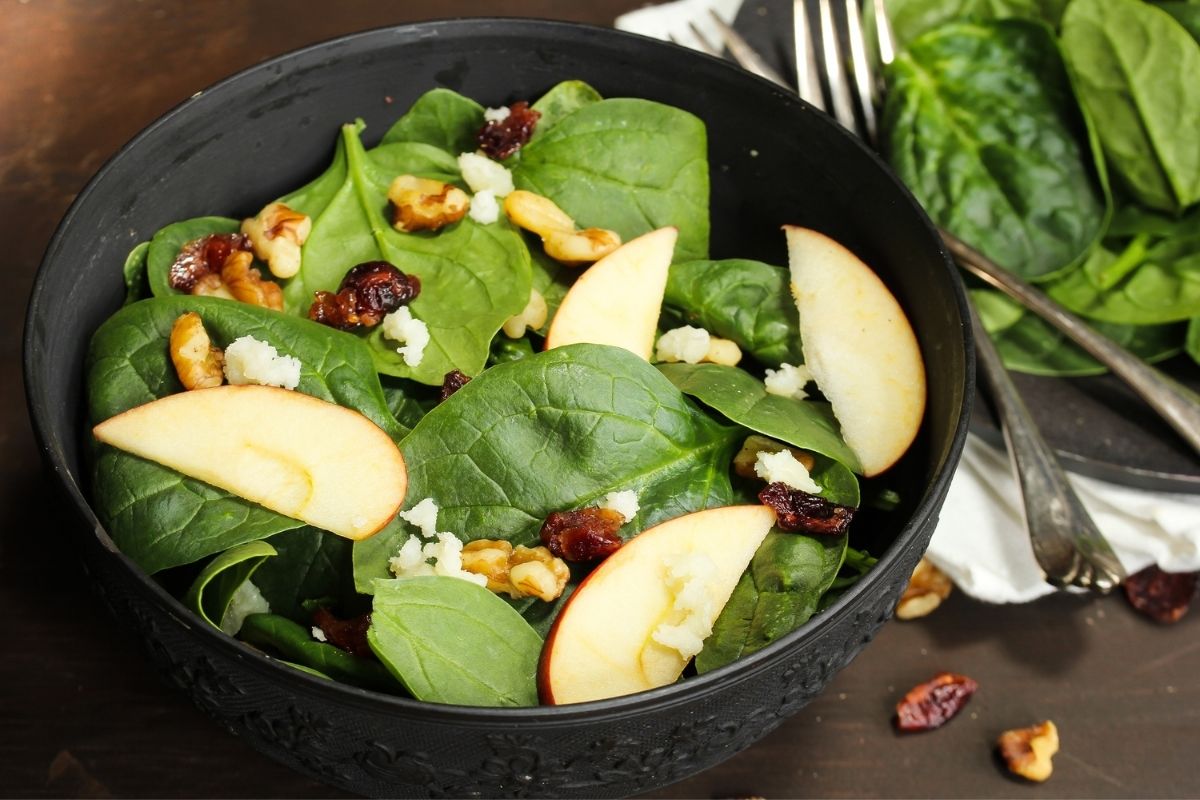 Another salad to serve with lasagna is a spinach apple salad. With this salad, you will discover a simple yet delicious side dish. You can easily create it in just a few minutes.
To make spinach apple salad, put the spinach in a bowl. Then toss in fresh slices of apple and pear.
Afterward, drizzle some balsamic vinaigrette on top to create a sweet and tangy delight. And there's more. Add some walnuts or pecans with a maple glaze. An absolute treat for a meal!
10. Sautéed Mushrooms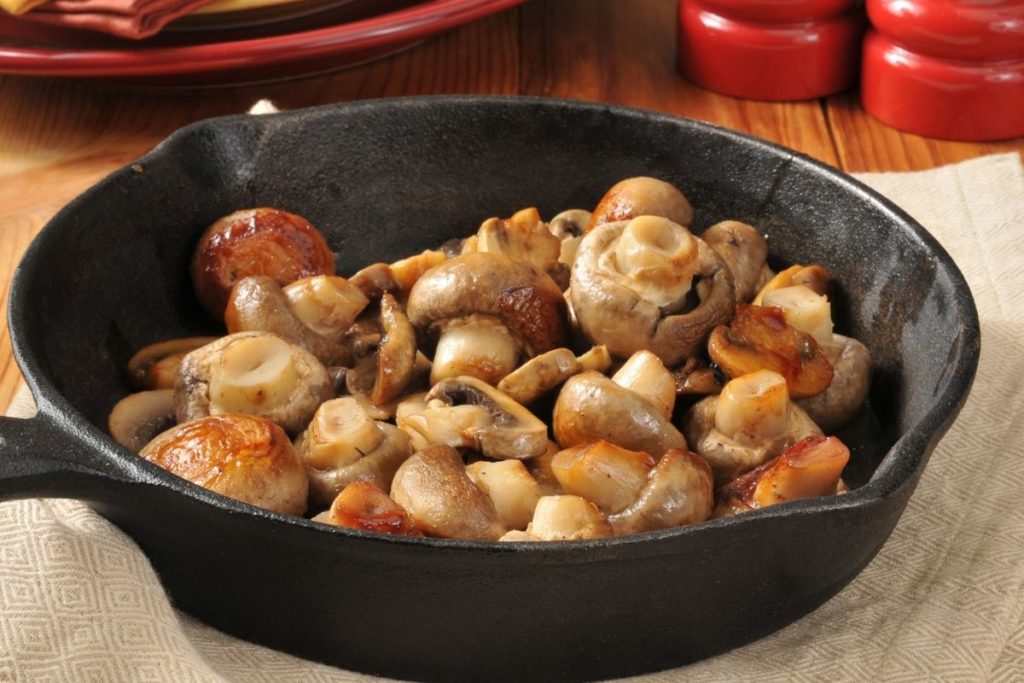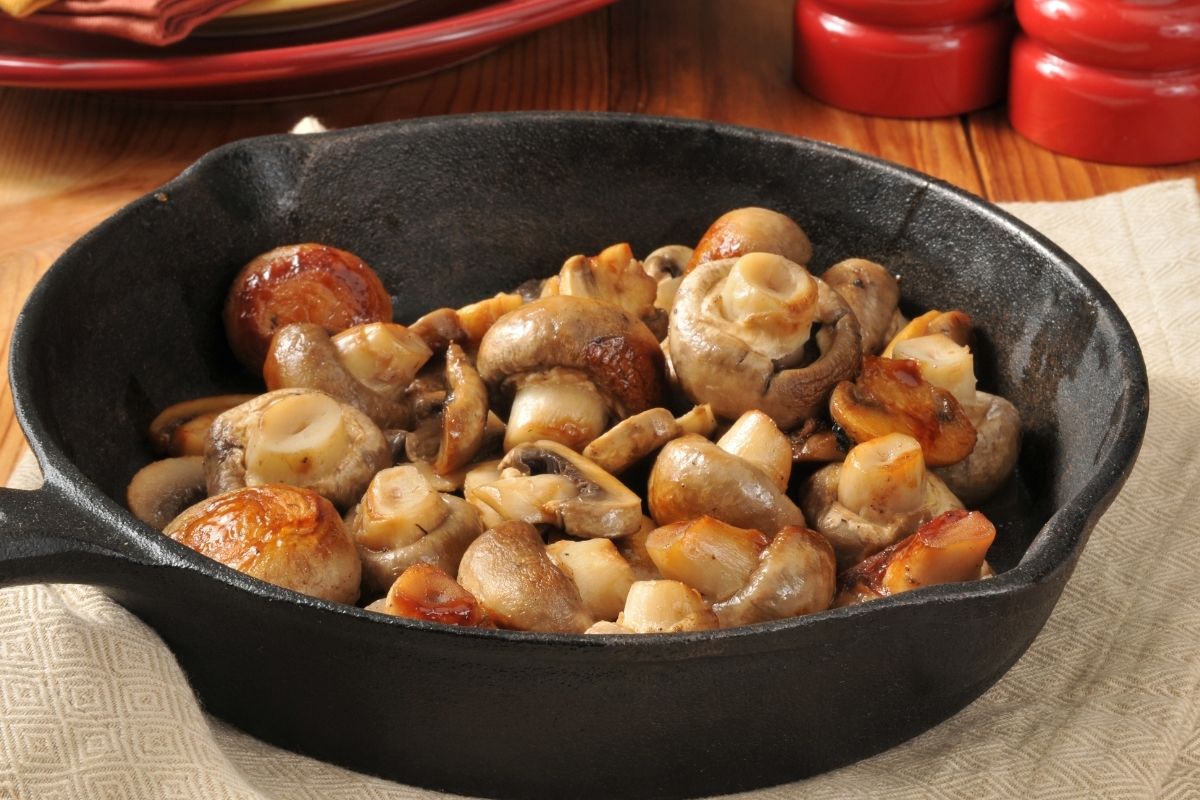 If you're wondering what to serve with lasagna besides salad then mushrooms are a great choice.
Sautéed mushrooms have a fantastic savory taste thanks to butter, onion, garlic, and red wine. Eat them alongside a vegetarian lasagna for a satisfying dining experience.
This dish is also an excellent filling if you want to get creative with your lasagna.
11. Giardiniera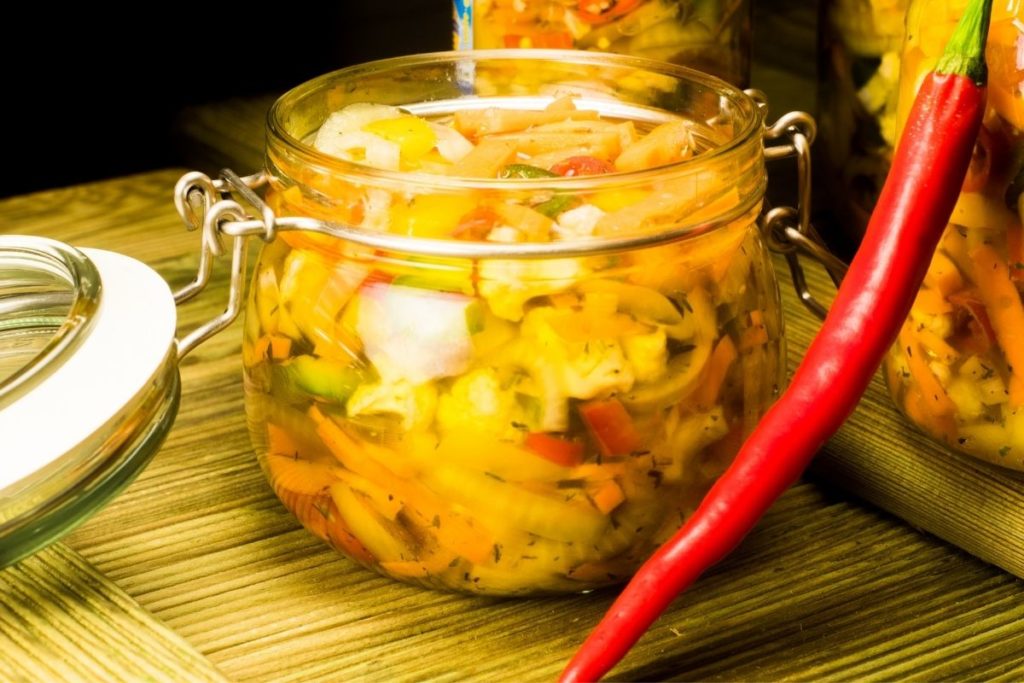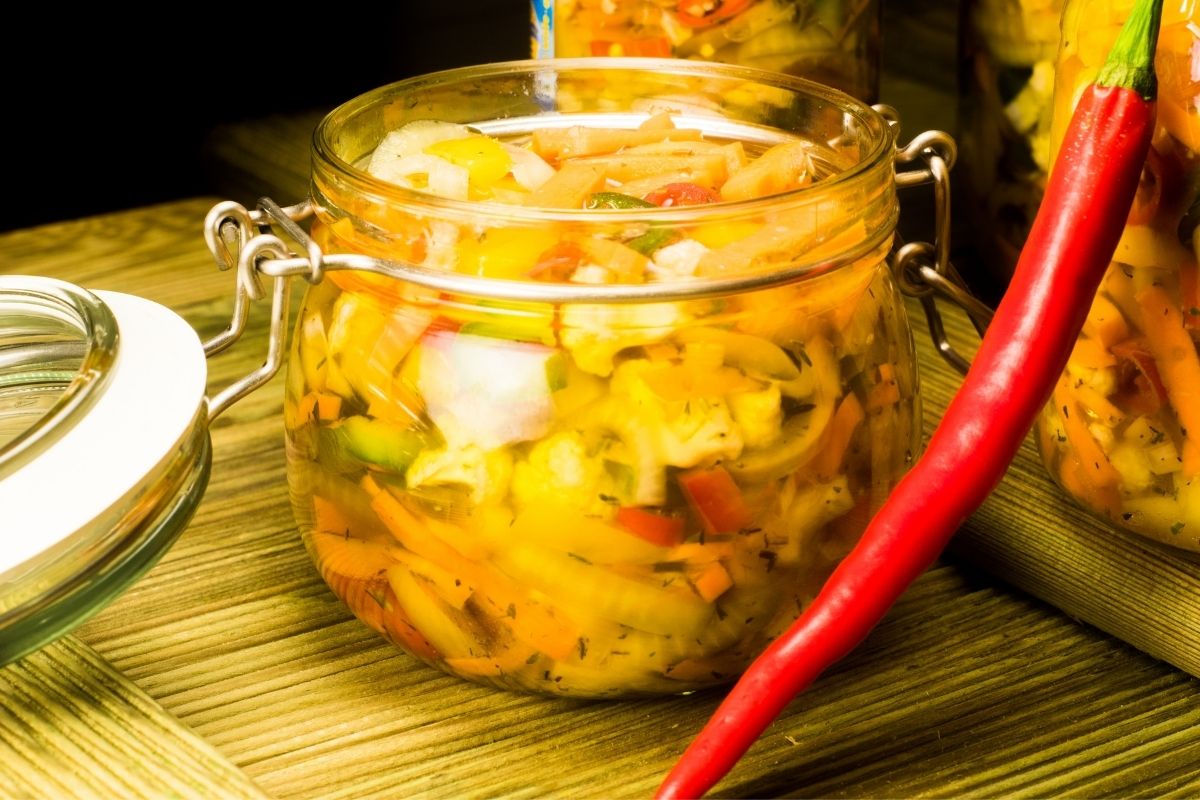 Giardiniera is an Italian relish of pickled vegetables. It is a mixture of sour, salty, colorful mixed vegetable pickles served as an appetizer dish. This is a great Italian side dish for lasagna.
These pickles can be a palate-cleansing appetizer before a rich pasta meal. Plus, the relish is simple to make at home. Allow the ingredients to pickle for a week in the refrigerator before serving at room temperature.
12. Chicken Wings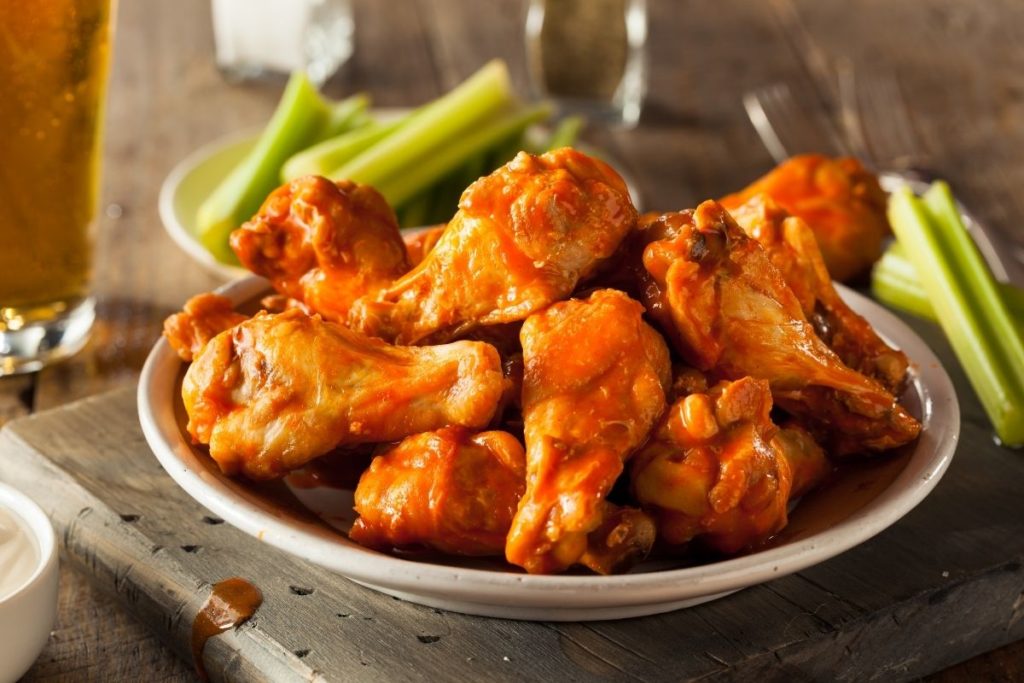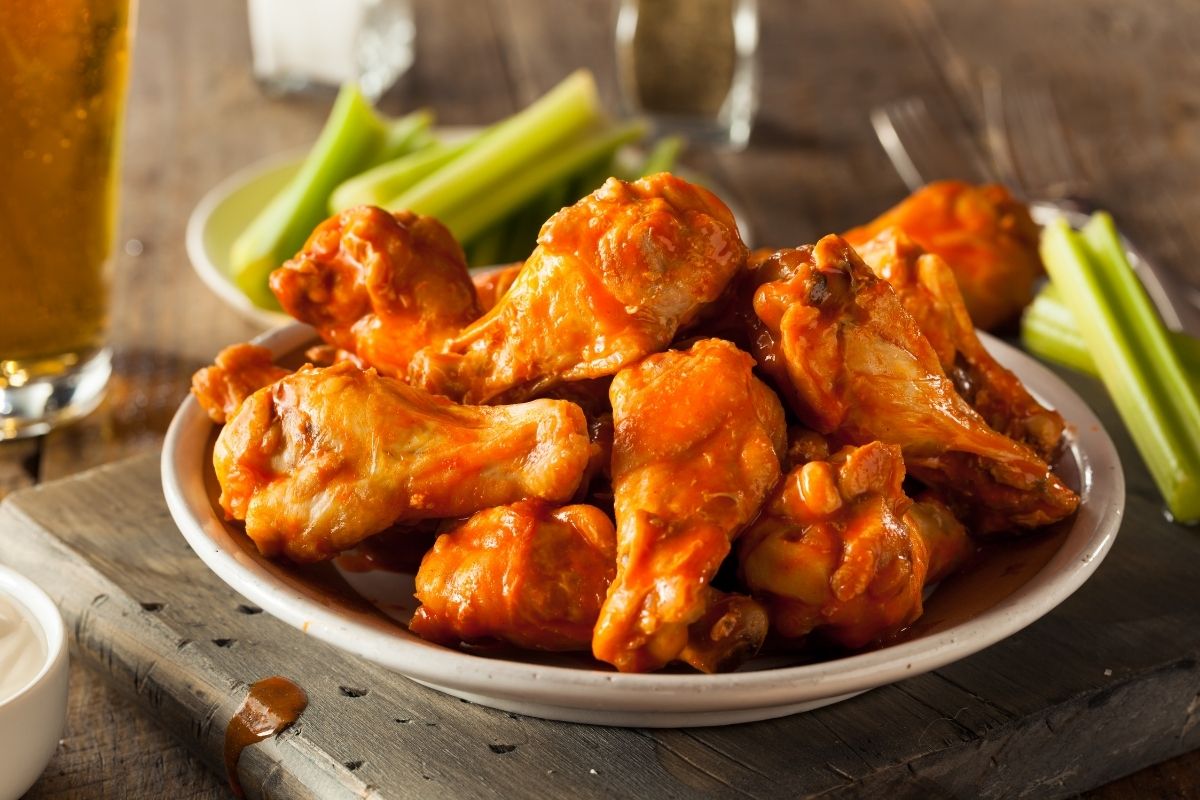 Do you like meat? Then, a plate of chicken wings can be added to your lasagna meal. There are several flavors and styles of chicken wings.
Choose your favorite, whether fried or roasted or even Buffalo wings.
13. Antipasto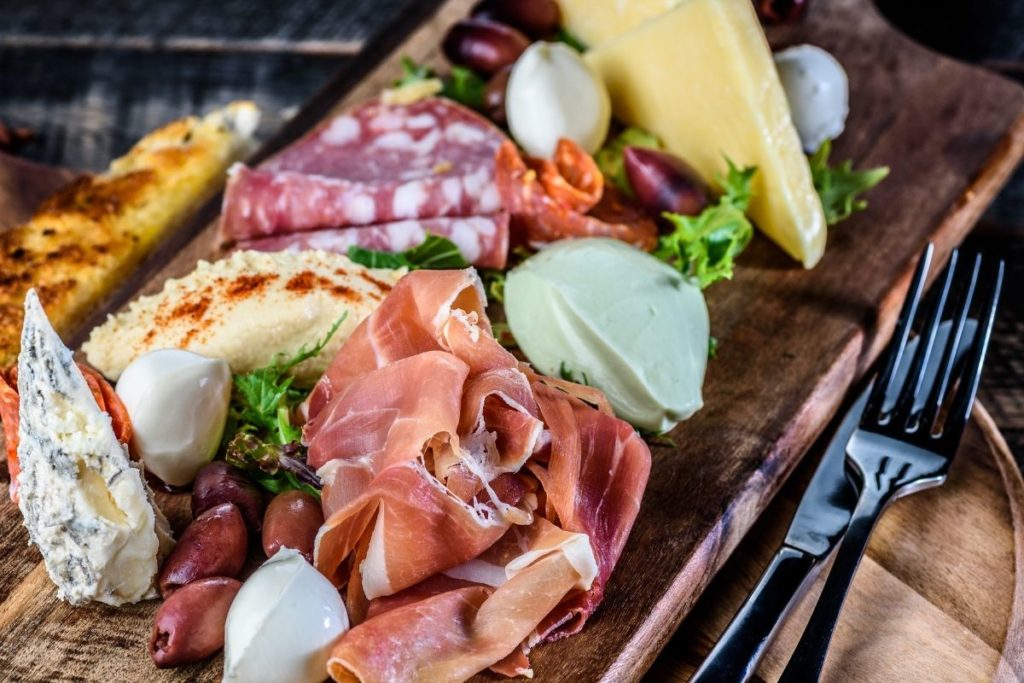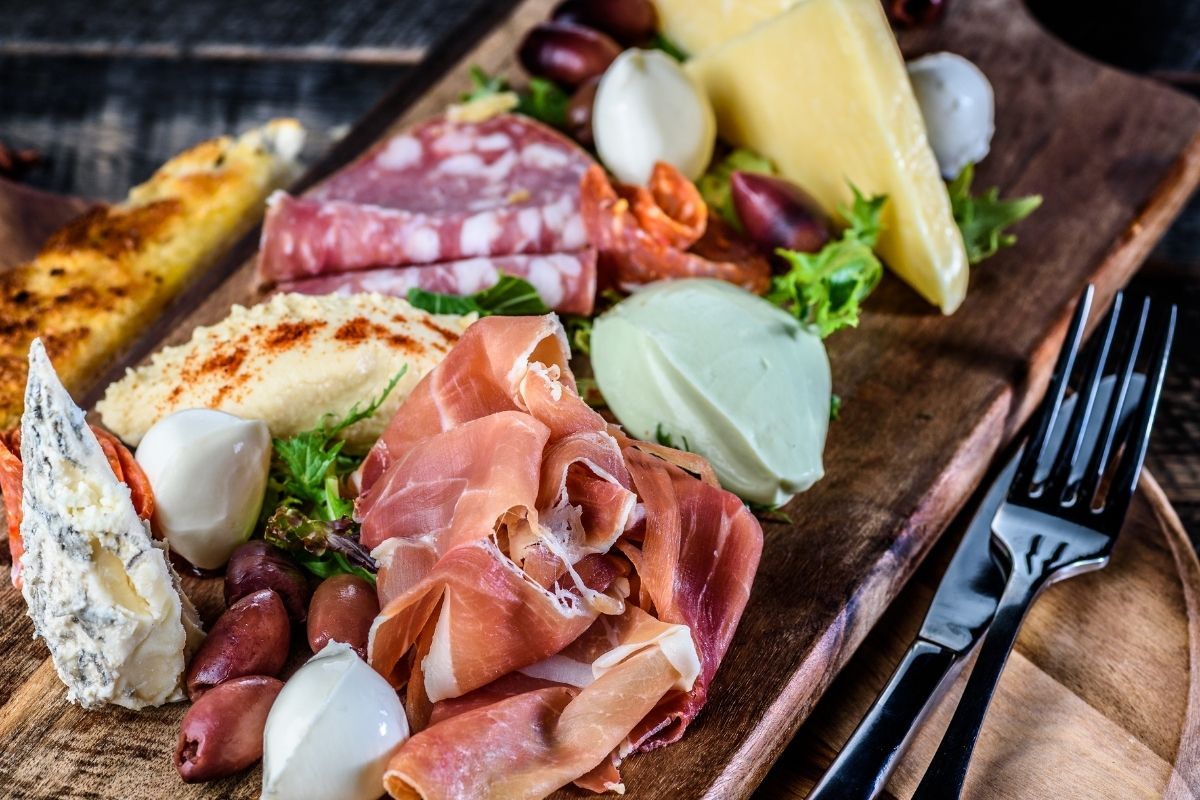 Enjoy an authentic Italian meal when you serve antipasto with your lasagna. To make this delectable side dish, just combine any meat, vegetable, fruit, and cheese you want.
You can be creative and make it as colorful as possible. Antipasto is a great appetizer that goes well with lasagna.
Final Thoughts
All the side dishes mentioned above are terrific with lasagna. They have suitable flavors and ingredients that fit well with the pasta meal.
Explore the options and decide on your own top picks!
Print
13 Best Lasagna Side Dishes
Check out these great Side Dish Recipes for Lasagna that have been shared on Pinterest.
Instructions
Click on each link above to view the pin and recipe.
Obtain all the necessary ingredients to make the recipe.
Follow the steps to create your side dish.
Enjoy your delicious meal =)
Keywords: Best Lasagna Side Dishes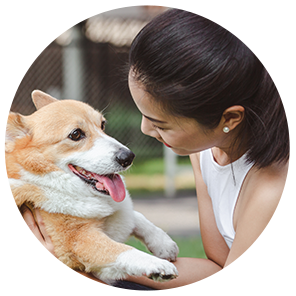 Hi, I'm Linda thanks for stopping by! We're so happy you're here. If you're a foodie and love to cook from home - you're in the right place..
LEARN MORE
Join the mailing list and receive our free newsletter!
Recipe Marker provides you with the best information about home cooking tips, recipes, ingredient substitutes and more. Check out our blog to see the latest articles.