8 Best Vitaminwater Flavors Ranked (2023)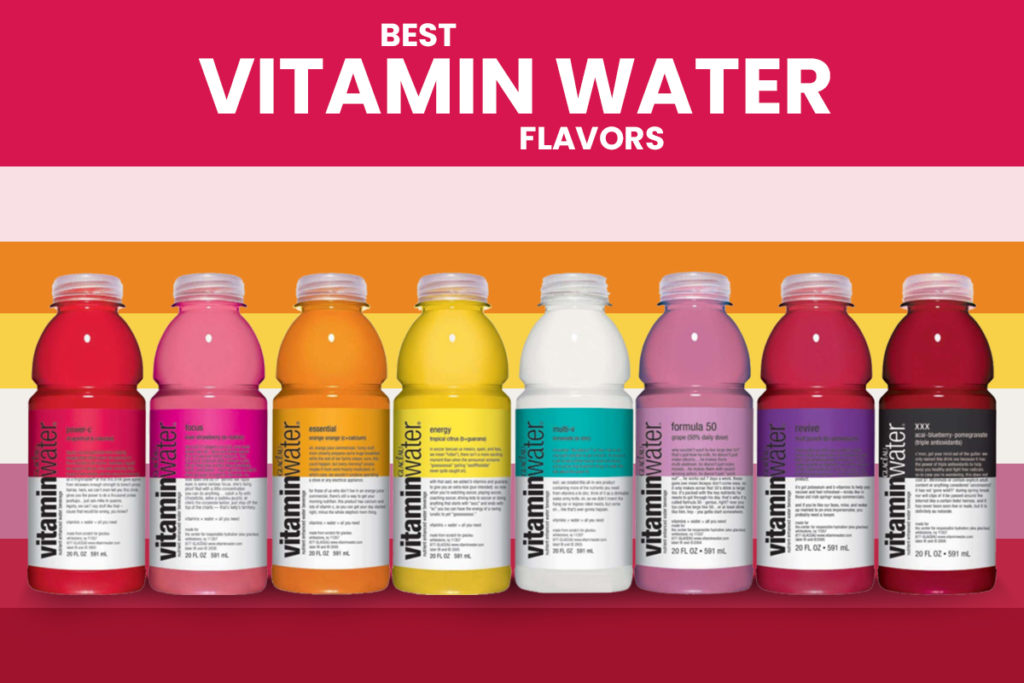 Are you curious about what are the best Vitaminwater flavors based on taste? Stick around as we share which ones make the top list.
Drinking water is one of the most important things you can do to maintain a healthy lifestyle. Coffee and soda, however, make it difficult to drink enough water.
Vitaminwater, on the other hand, is a godsend. Electrolytes are integrated into the drink, which has no added sugar or calories.
If you're looking for a flavorful beverage, this will do the trick! Here are some of the most popular Vitamin Water flavors on the market right now.
Best Vitaminwater Flavors Ranked
1. Blueberry Lavender Zero Ice
L-theanine and chamomile, two ingredients in Vitaminwater Zero Ice, provide a sense of tranquility and well-being.
There is a pleasant blueberry flavor with a tinge of lavender and a noticeable chilling feeling in Vitaminwater Zero Ice.
In the event that you are seeking a beverage that is both refreshing and tranquil, Vitaminwater Zero Ice may be exactly the thing.
2. Power-C Dragonfruit
Dragonfruit-flavored Vitaminwater Power-C has electrolytes, zinc, taurine, B vitamins, and additional Vitamin C, and we can't get enough of it.
Smell-wise, it's like you're on vacation somewhere sunny!
A similar feeling to that of Essential and Rise variants, you can practically feel your body absorbing all the beneficial ingredients.
This flavor is perfect for a quick tropical getaway, refreshing hydration, or immunological support.
3. Focus Kiwi Strawberry
In addition to providing energy and supporting your nervous system, Kiwi Strawberry has a lovely flavor.
Some other tastes are more fascinating and sweeter than this one. But if you're looking for something with a distinct strawberry kiwi flavor, this is it.
4. Zero Gutsy Watermelon Peach
Prebiotic fiber, antioxidants, and B vitamins abound in this variety. Watermelon and peach are unusual pairings, but it's quite delicious.
Vitaminwater Zero Gutsy pleased one reviewer so much they placed it in their top ten, while others compared it to Zero XXX.
5. Energy Tropical Citrus
This tropical citrus flavor of Vitamin Water Energy has 80 mg of caffeine and additional B vitamins to keep you alert and awake.
In short, Vitaminwater Tropical Citrus is a great pick-me-up that won't leave you feeling jittery.
6. Rise Orange
Nutritional benefits include electrolytes, B vitamins, Vitamin C, and zinc, which aid in hydration. Compared to Vitaminwater Essential, this product appears to be a zero-sugar version of the beverage.
And the orange taste is milder and less sweet in this one, which is the only noticeable change.
Plus, Vitaminwater Zero Rise does not leave a lingering aftertaste in your mouth. Compared to sweet orange juice, it's a great alternative.
7. Zero Squeezed Lemonade
This Vitaminwater contains a good supply of seven vitamins and two minerals, including Vitamin A, B vitamins, Vitamin C, Vitamin E, selenium, calcium, biotin, and zinc.
Sweetener-free, this taste is jam-packed with nutrients. You'll get the same refreshing taste you enjoy in a healthier, less sugary version than regular lemonade.
Refreshingly sweet and tangy, the flavor is similar to a mild lemonade. You'll adore it if you're a fan of other low-sugar lemonade brands!
Takeaway
Infused with vitamins, Vitaminwater is a brand of delicious and nutritious flavored drinks.
We hope this list helps you decide which flavor to try next, whether you currently adore the brand or are searching for something new and unique.
Print
8 Best Vitaminwater Flavors
Check out this list of the best Vitaminwater flavors to try!
Instructions
Pick your favorite flavor
Click on the link to visit Pinterest
Buy items from your local store or online
Enjoy and share on social media!
Keywords: Best Vitaminwater Flavors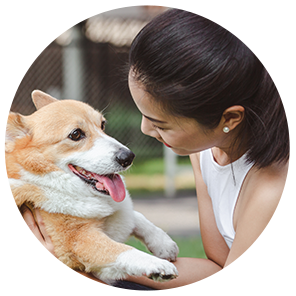 Hi, I'm Linda thanks for stopping by! We're so happy you're here. If you're a foodie and love to cook from home - you're in the right place..
LEARN MORE
Join the mailing list and receive our free newsletter!
Recipe Marker provides you with the best information about home cooking tips, recipes, ingredient substitutes and more. Check out our blog to see the latest articles.