Top 4 Best Coconut Vinegar Substitutes! (updated 2023)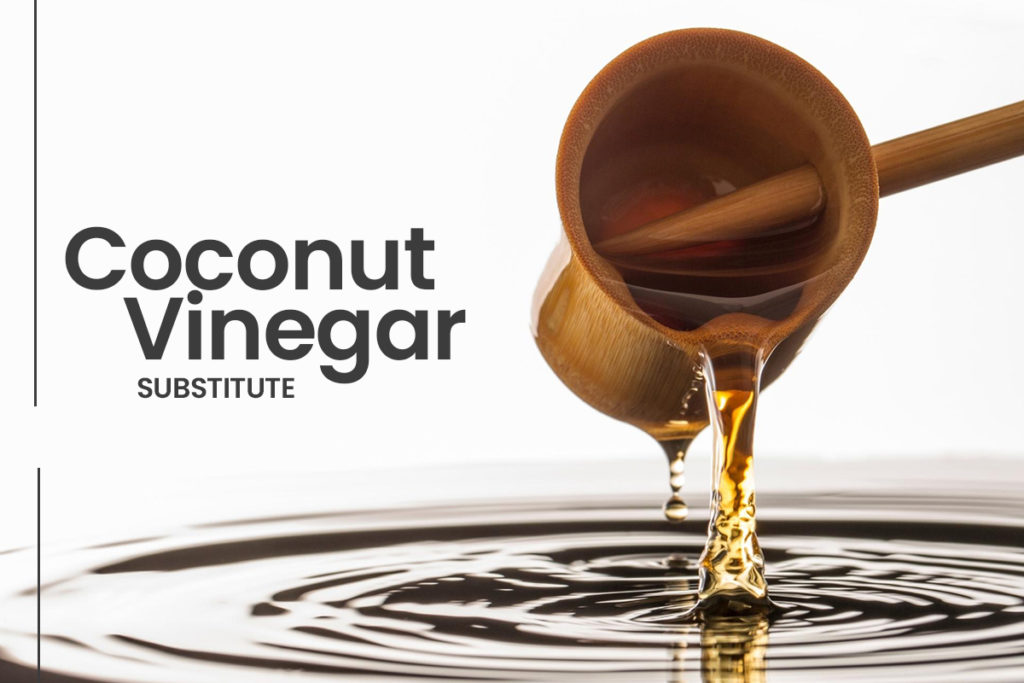 Are you looking for some great substitutes for coconut vinegar? Stick around as we share some alternatives you can use for cooking.
Slowly but steadily, coconut vinegar is becoming more popular among chefs. Goan cuisine, in particular, is the primary source of coconut vinegar used in Indian cuisine.
In Goan cuisine, coconut vinegar is a souring agent and flavor enhancer. Also, coconut feni, a type of Goan alcoholic beverage, comes from this type of coconut.
Aside from being tasty, this vinegar is well-known for its high concentration of probiotics and its positive impact on digestive health.
However, it's not an easy ingredient to find in your local supermarket.
Here, we'll give you a list of coconut vinegar substitutes you can use. Read on for more details.
What Is Coconut Vinegar?
If you're looking for a gluten-free, vegan, and GMO-free culinary ingredient similar to apple cider vinegar, coconut vinegar is your best bet!
Its delightfully tart flavor comes from the acetic acid produced during the fermenting process.
Probiotic-rich coconut vinegar is an all-natural solution that helps you cultivate a healthy microbiota in your stomach, and it has several health advantages that make it more appetizing.
Indeed, people often compare it to apple cider vinegar because of its positive effects on the human body, except coconut vinegar has a milder flavor and a cloudier, whiter look.
Adding coconut vinegar to your diet will not raise your blood sugar because it has a low glycemic index and is calorie-free.
Coconut vinegar contains potassium, which is critical for electrolyte balance, blood pressure regulation, and glucose metabolism.
This food has minerals like vitamin B12 and phosphorus, promoting healthy digestion and fast metabolism.
Best Coconut Vinegar Substitutes
1. White Rice Vinegar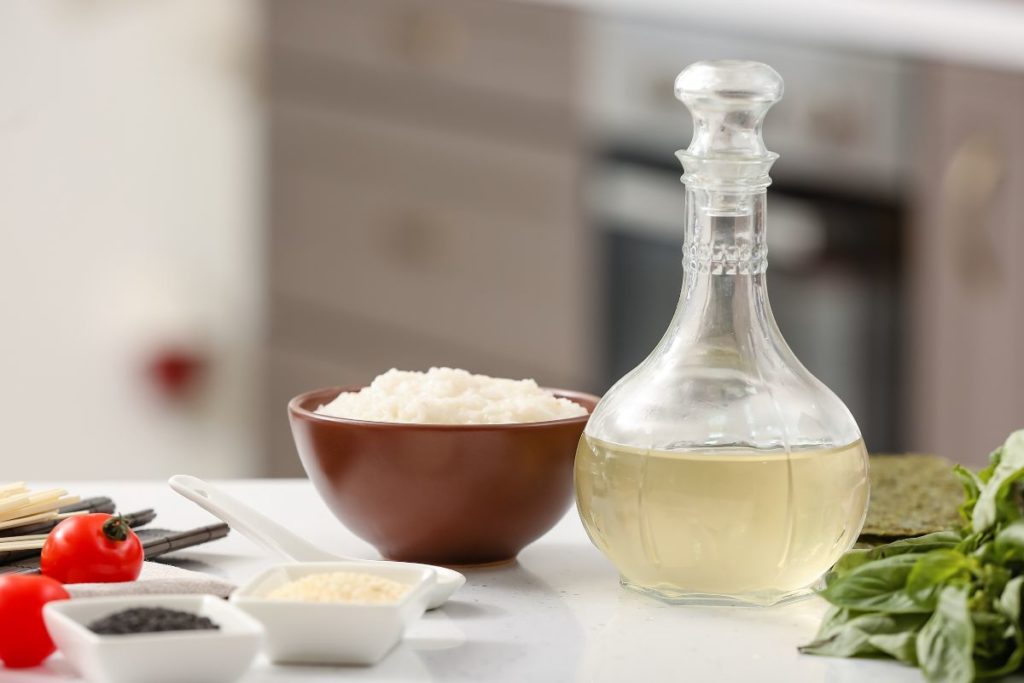 As a milder alternative to coconut vinegar, rice vinegar is common in Asian cuisine. It has a somewhat sweet, crisp flavor.
Since it doesn't disguise the flavors of the other components, rice vinegar is a popular addition to brine liquids.
To get the most out of rice vinegar, mix it with Asian tastes like soy sauce, ginger, and sesame oil.
Although white rice vinegar has slightly higher acidity than coconut vinegar, it offers a crisp yet mild flavor to pickled foods, stir-fries, dips, and sweet and sour dishes.
2. Balsamic Vinegar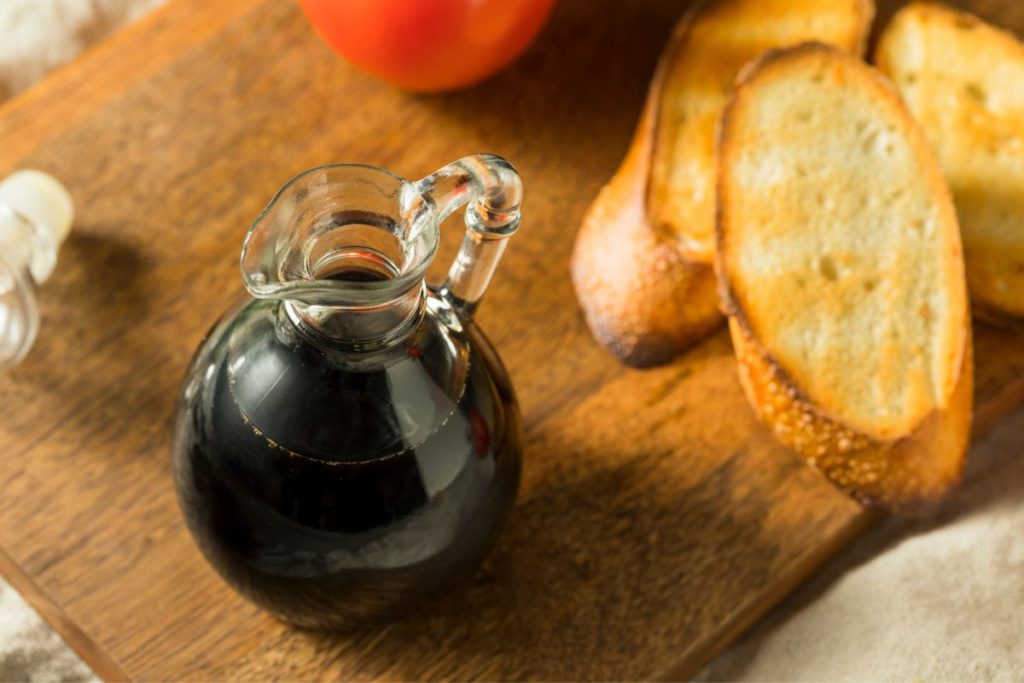 Balsamic vinegar's flavor is sweet, fruity, and acidic, and there are two main varieties of this vinegar that can substitute for coconut vinegar.
If you want to keep the price low, you can get away with using white vinegar and food coloring to dilute the balsamic vinegar.
Moreover, the authentic balsamic vinegar is pricey and only accessible in a few select locations.
For risotto, grilling, and salad dressing, balsamic vinegar is a great addition to the mix.
The light and fruity flavor make it an excellent choice for desserts.
In addition, use it in equal measure to replace coconut vinegar.
3. Apple Cider Vinegar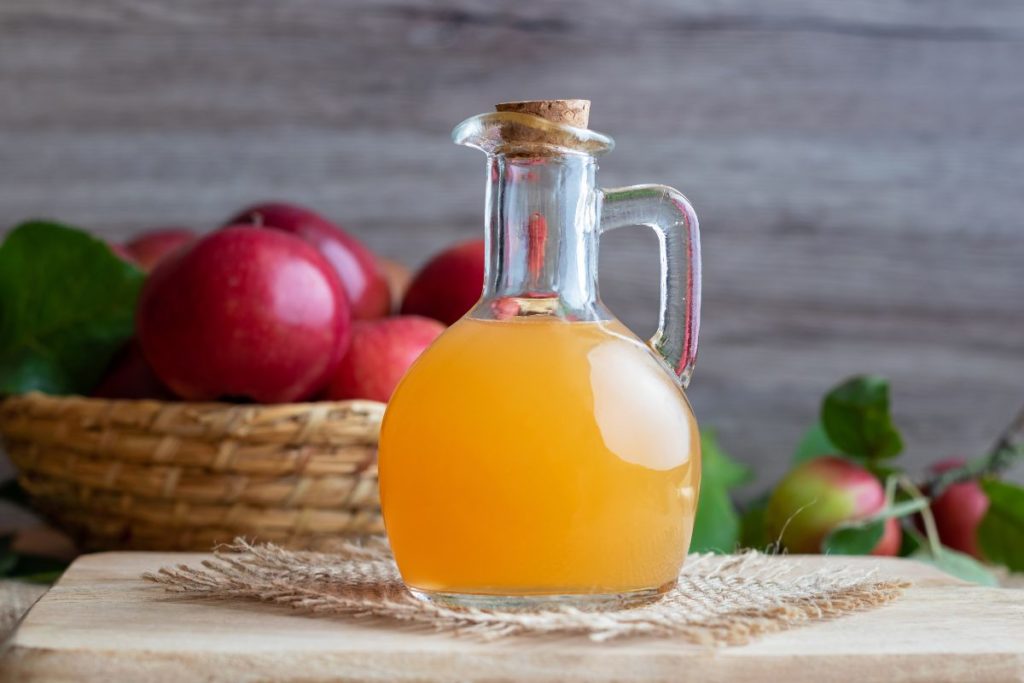 Apple cider vinegar comes from fermented apple juice. You may substitute this vinegar for coconut vinegar in a wide range of dishes.
In addition to the apple's natural sweetness, it has an acidic, sour flavor and a somewhat dry taste.
Most people prefer apple cider vinegar's strong flavor and more acidic aftertaste over coconut vinegar.
It works well in marinades, chutneys, curries, and substantial stews.
Use it in pickles instead of coconut vinegar if you don't mind staining light-colored products.
To get the best results, look for apple cider vinegar with an acidity level of five percent or more.
To use apple cider vinegar in place of coconut vinegar, you can use the 1:1 ratio for the perfect taste.
4. Malt Vinegar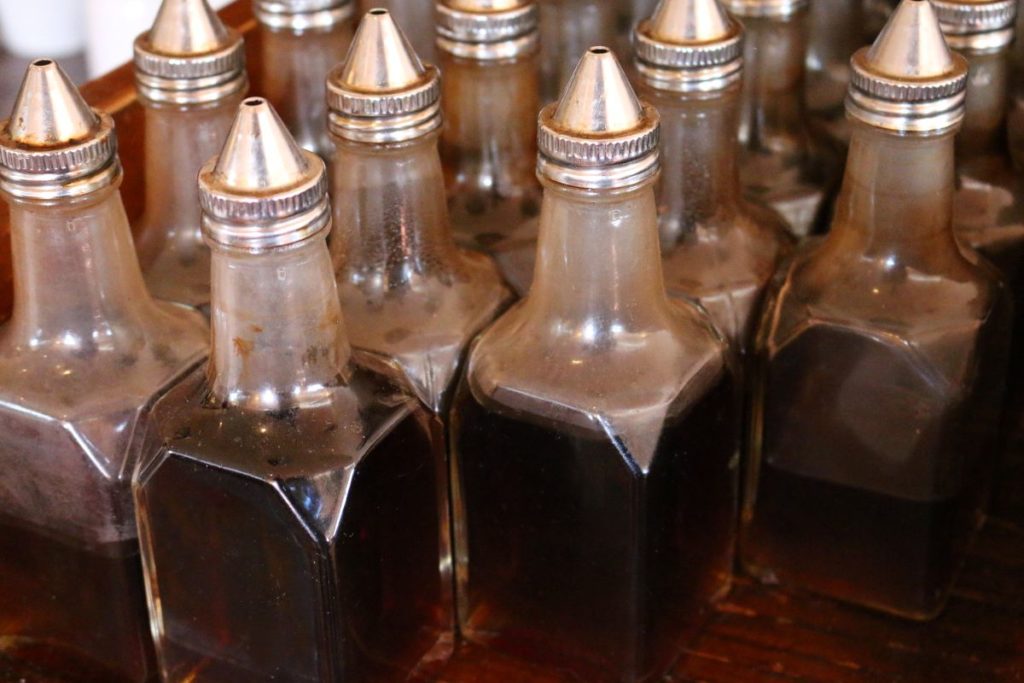 Since it is derived from the same barley as beer, malt vinegar has a rich, caramel-like, and lemony taste that enhances just about any dish. Its sweet taste replaces coconut vinegar very well.
Adding it to salads, dips, and marinades is just one of the many ways you can use this ingredient.
Moreover, when shopping at supermarkets, you may have a hard time finding this vinegar because people don't use it as much as other non-white vinegar.
Also, it's important to note that non-distilled malt vinegar can darken your recipes, so be cautious when replacing coconut vinegar with malt vinegar's sweet and tart taste.
Conclusion
Since coconut vinegar is subtle, it works well with other ingredients with similar subtle flavors.
However, coconut vinegar is not always available in the market. We hope that this list of substitutes helps you discover what alternative to use next when you run out of coconut vinegar.
Print
4 Best Coconut Vinegar Substitutes
Check out these great substitutes for Coconut Vinegar that have been shared on Pinterest.
Instructions
Click on each link above to view the pin.
Learn more about the ingredient.
Purchase the ingredient.
Add substitute to your recipe =)
Keywords: Best Coconut Vinegar Substitutes
Hi, thanks for stopping by! We're so happy you're here. If you're a foodie and love to cook or bake - you're in the right place.
LEARN MORE
Join the mailing list and receive our free newsletter!
Recipe Marker provides you with the best information about home cooking tips, recipes, ingredient substitutes and more. Check out our blog to see the latest articles.