Foods That Start With the Letter Z (updated 2023)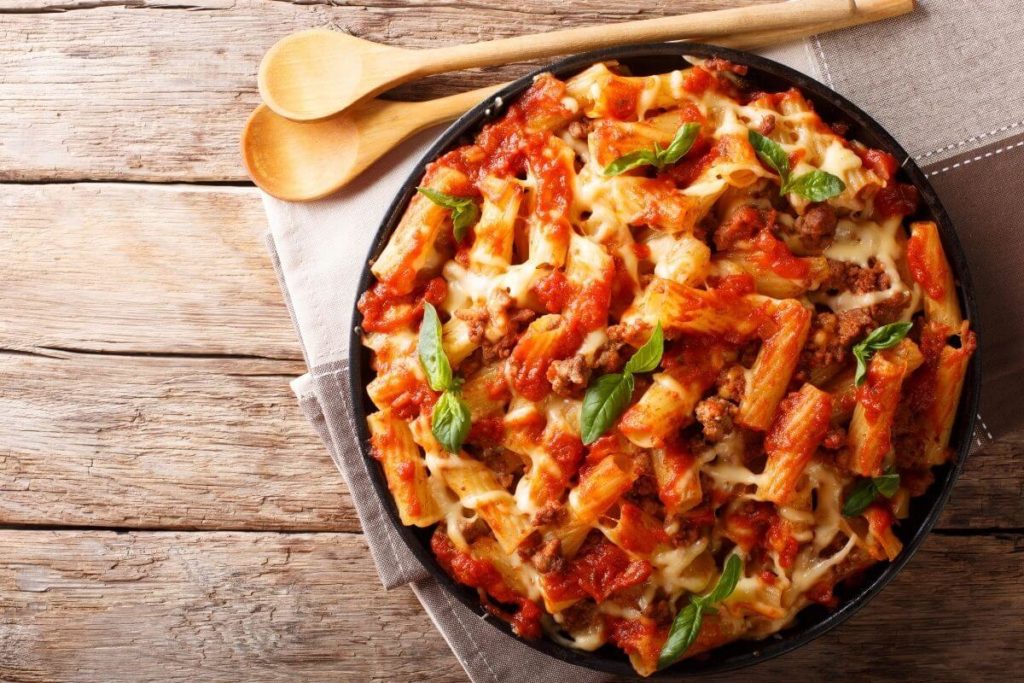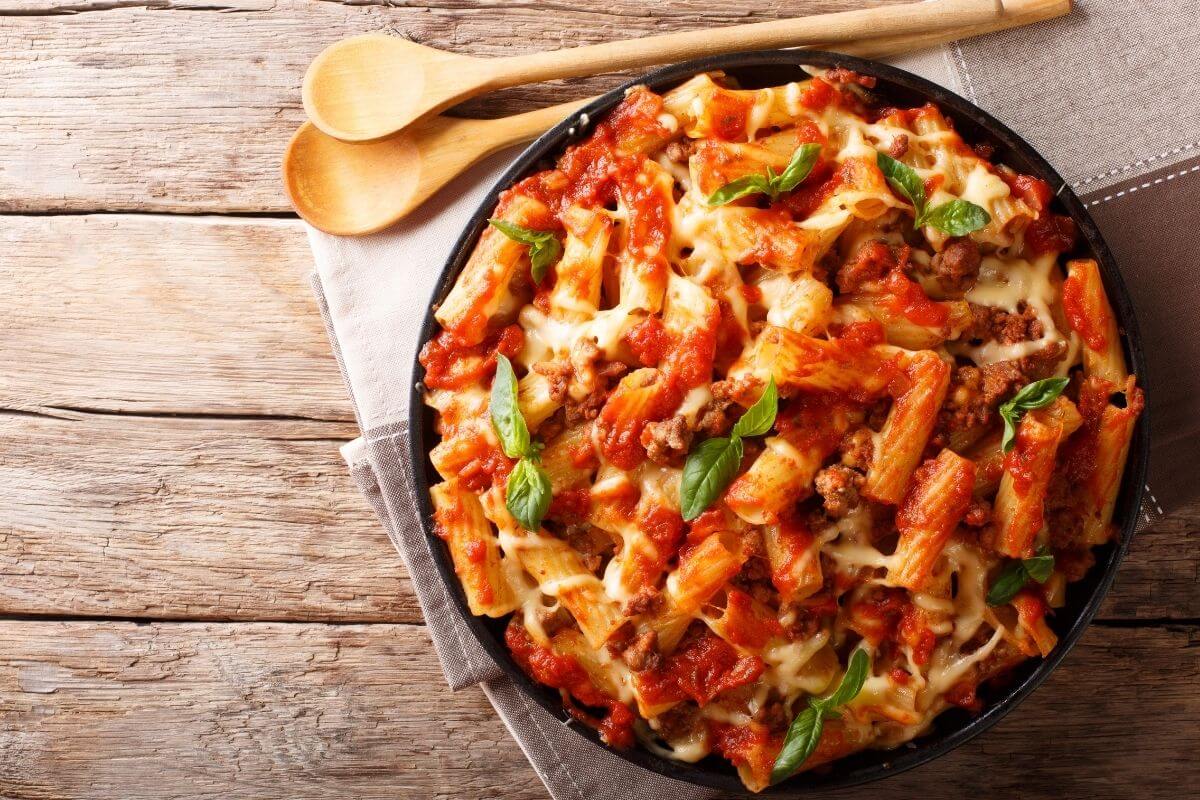 As you end your culinary journey with foods that start with the letter Z, you might have a challenging time thinking of foods that begin with this letter.
Thankfully, numerous dishes and gastronomic delights start with the last letter of the alphabet.
To end your alphabetic, culinary journey with a bang, feel free to peruse this list.
Who knows, you might just find some of these in your grocery store or even at a restaurant near you.
To learn more about these foods, read on.
Popular Foods That Start With Z
1. Zucchini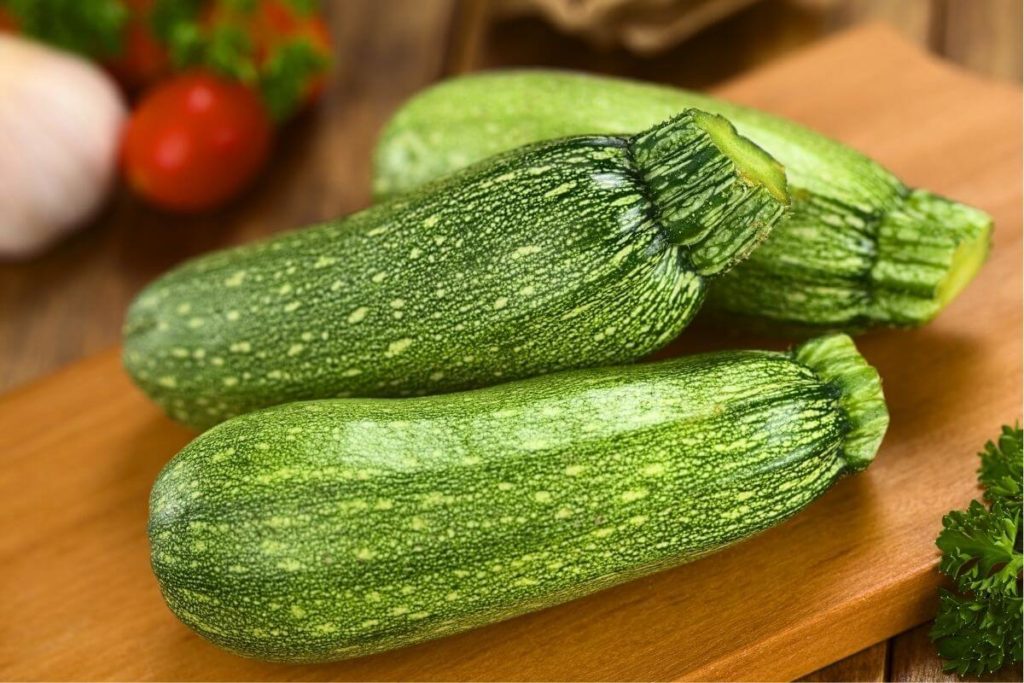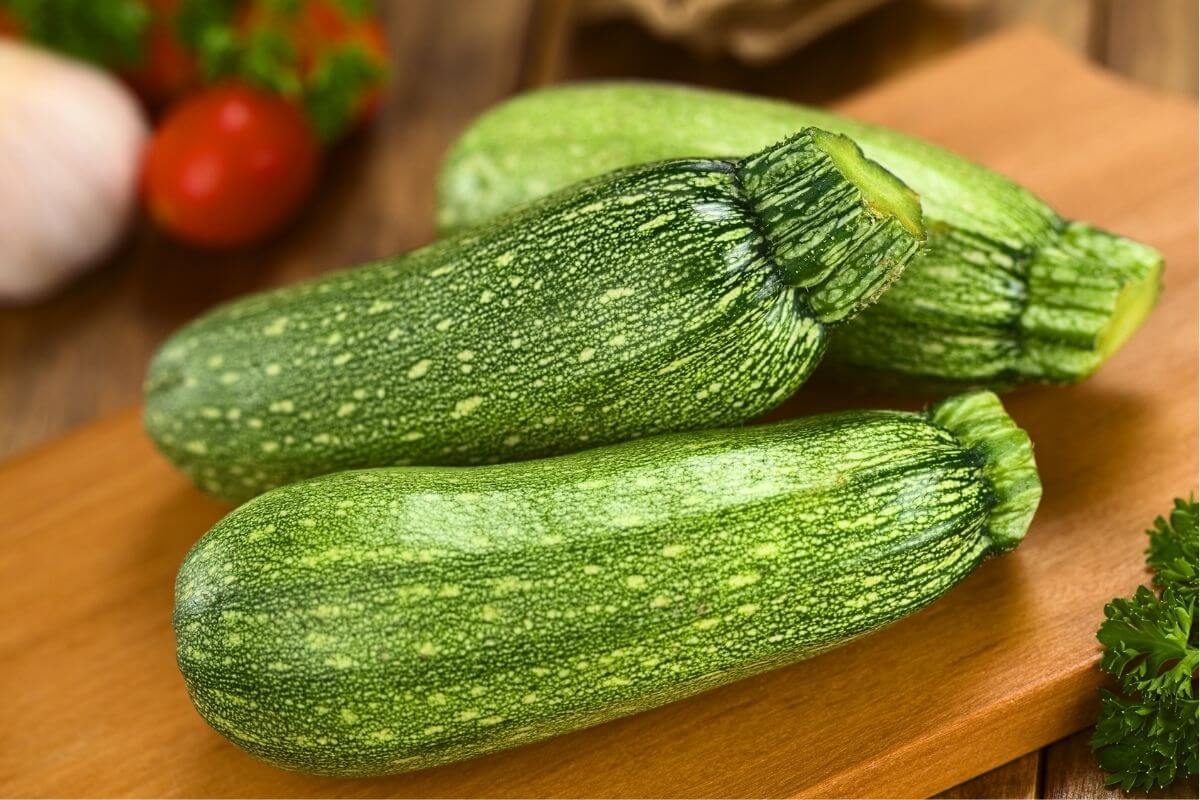 Zucchini is perhaps one of the most distinguishable and most recognized items you can find on this list.
After all, you can find this vegetable almost anywhere you look, especially during mid-summer.
While it bears slight similarities in appearance to cucumber, zucchini tastes much different.
Zucchini is a type of summer vegetable and is also known as a courgette or green squash.
Botanically, however, zucchini is considered a fruit because it is a member of the cucumber and melon family.
This vegetable stands as a great multitasker in any kitchen.
Not only does it make a great side dish, but it also works well as an alternative to spaghetti or even transformed into bread and desserts.
Because it has a generally milder flavor, zucchini's versatility makes it a go-to in many dishes.
Zucchini contains many nutrients and minerals such as vitamins A, B, C, and K, alongside calcium, magnesium, iron, zinc, and many others.
It also has antioxidants that benefit the skin and reduce the risk of illnesses and cancer.
And it also contains fiber for good digestive health.
2. Ziti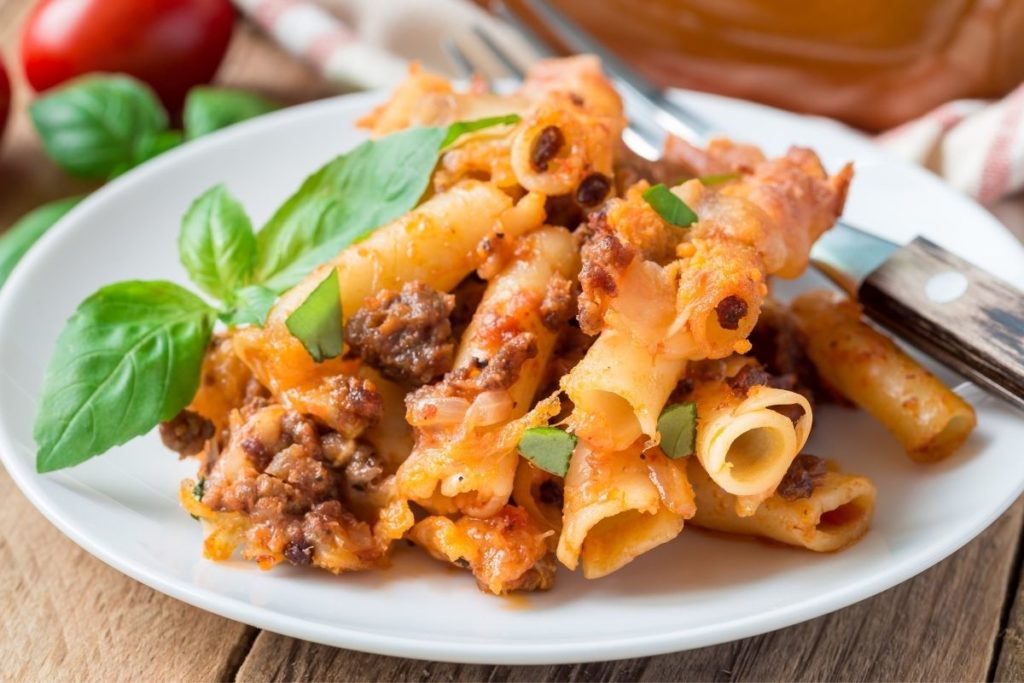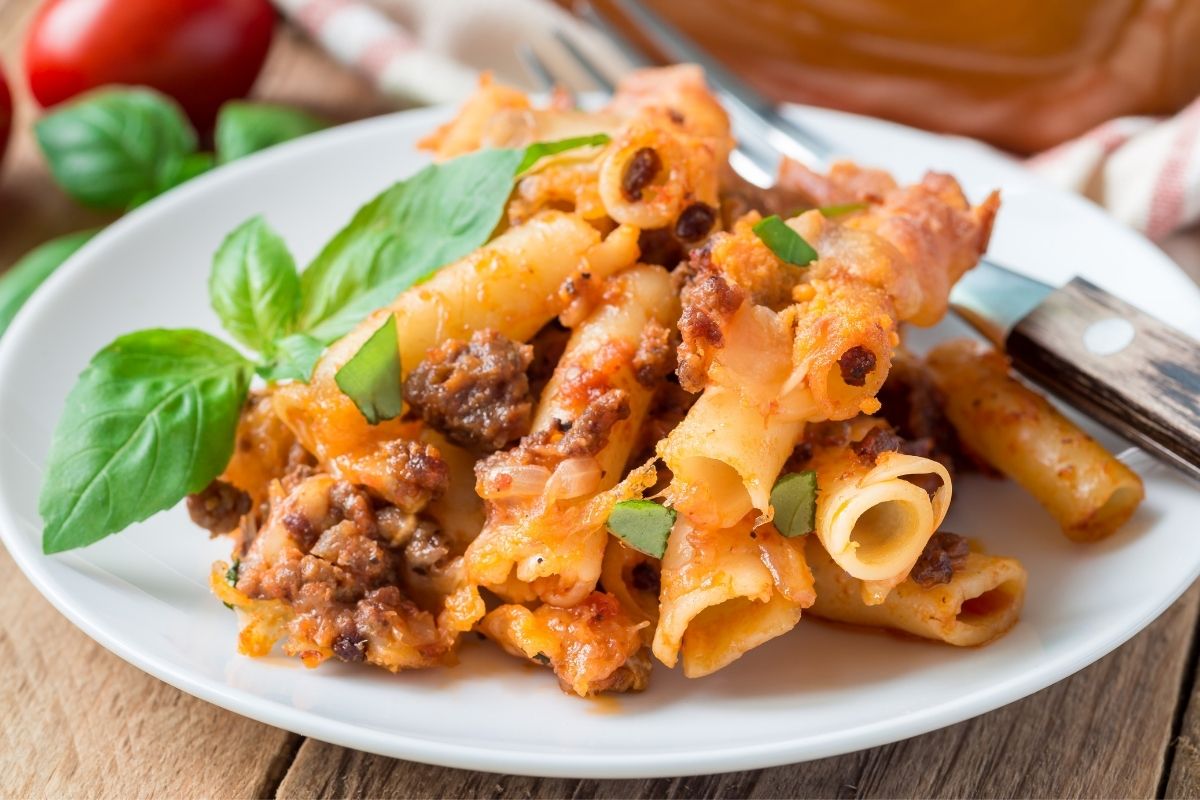 In Italian, ziti means "macaron of the bride," thus you'll often find this pasta type present on such occasions, particularly in Naples.
It gets its name from the word zita which means the bride.
Ziti is actually a popular type of tube-shaped pasta or extruded pasta.
It is smaller than rigatoni but has a generally circular opening made to catch the sauce.
You will typically find it served with a fresh tomato sauce, meat sauce, or even layered with cheese, as in traditionally baked ziti.
However, it can also pair well with oil-based sauces.
3. Zarzuela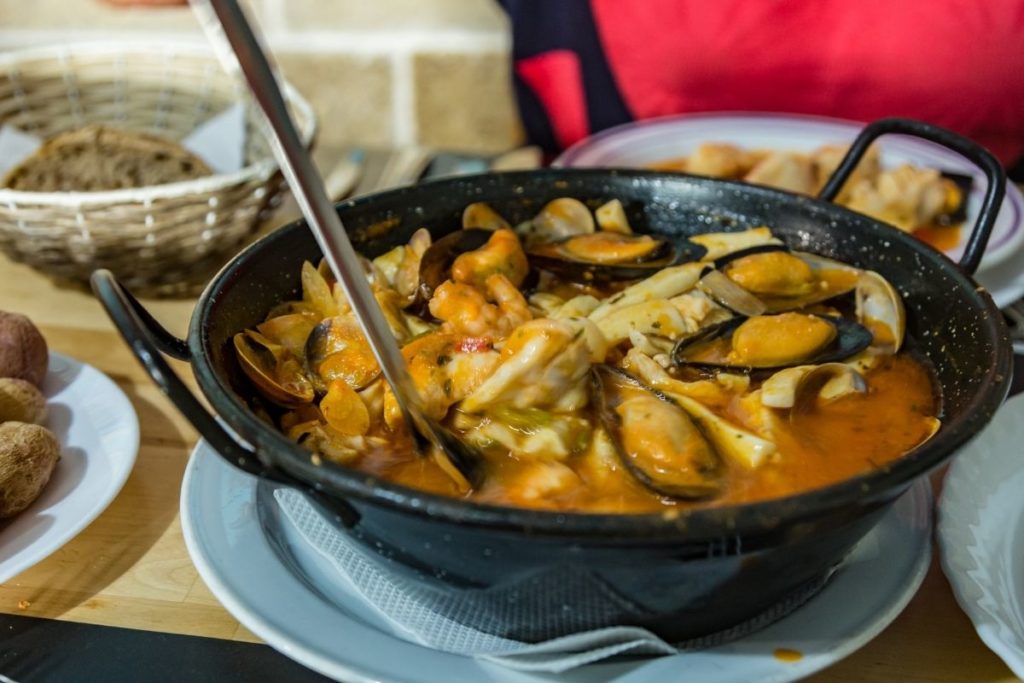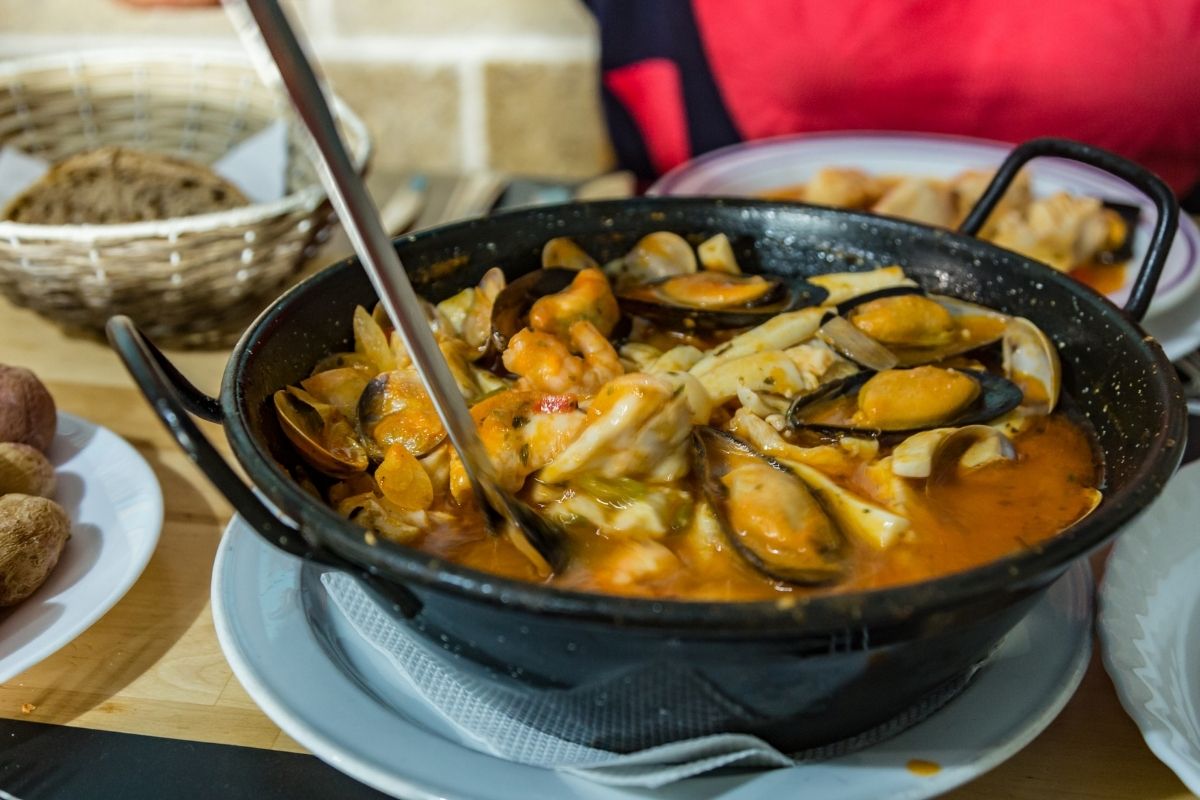 Many know zarzuela as the Spanish word for a kind of musical theatre genres, such as an operetta or even a variety show.
This dish, Zarzuela de mariscos, gets its name because it brings different blends and ingredients together beautifully in one rich seafood dish.
Zarzuela de mariscos is a seafood dish, or stew if you will, that hails from the coast of Catalan in the northeast region of Spain.
It has a tomato-based broth enriched with almond paste and, of course, an array of seafood and shellfish.
Clams, mussels, shrimp, squid, scallops, lobster, crab, cod, halibut, and other meat (such as chorizo) give heft to the meal.
Boasting complex, briny, smokey, and nutty flavors all in one, it evokes similar feelings to witnessing a true musical zarzuela.
4. Zoni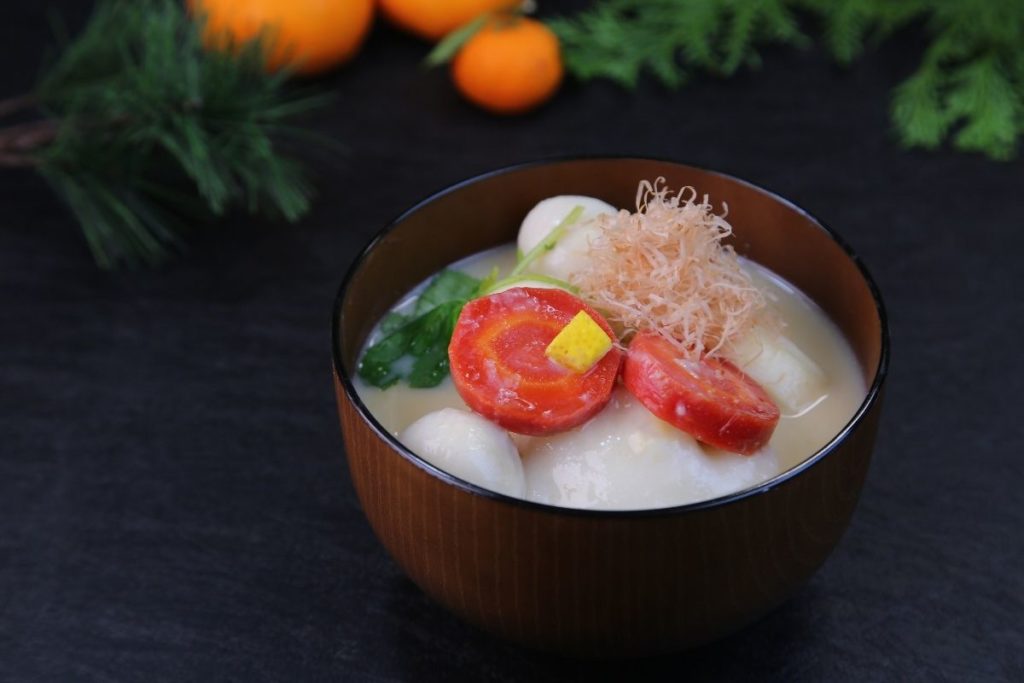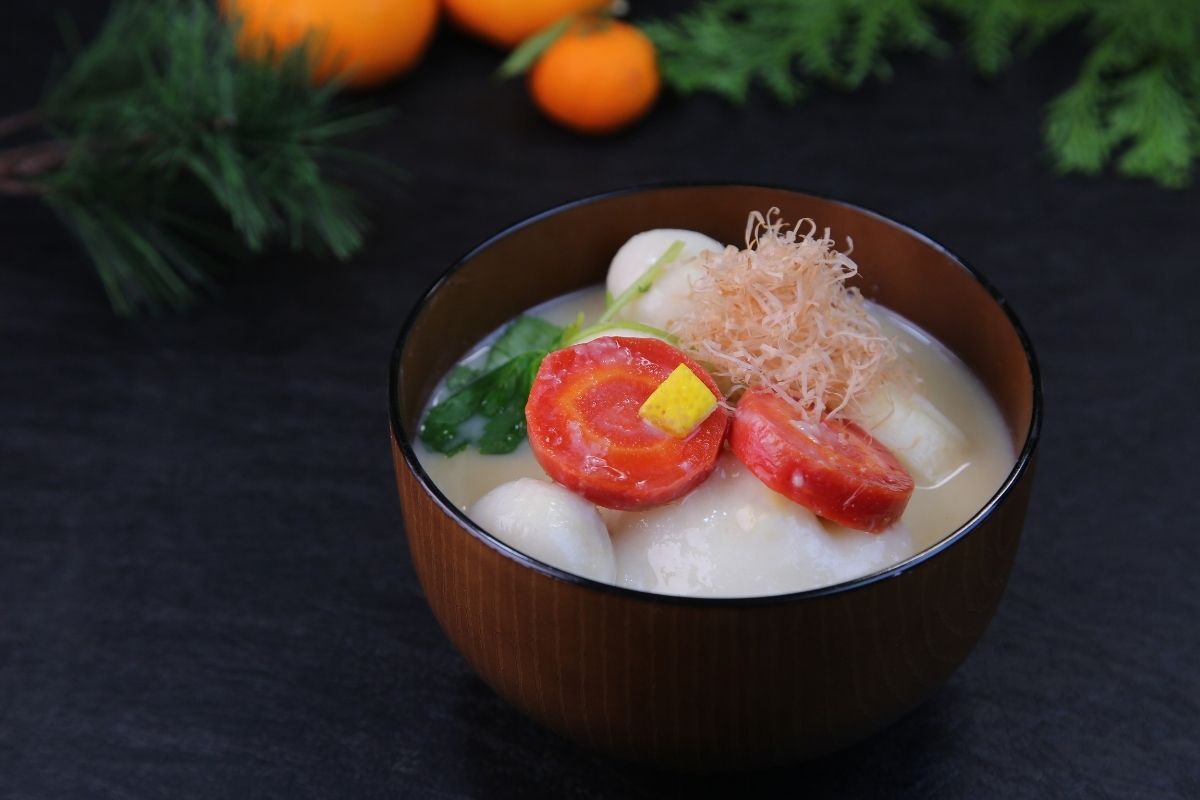 Japan may be known for its sushi and sashimi, but don't forget zoni, a type of Japanese soup served with soft and chewy mochi rice cakes.
Mochi in soup? Now that's something you won't come across every day.
The mochi rice cakes usually come in miso-based soup.
However, recipes vary from one region to another, and even families can have their own recipes.
Other ingredients that add depth and flavor include meat, chicken, seafood, and vegetables.
Zoni soup ranks as one of the most auspicious dishes to serve and consume on New Year's Day.
The Japanese believe that the mochi will attract luck and make it stick throughout the year, thereby bringing a bright future to those who partake.
5. Zuccotto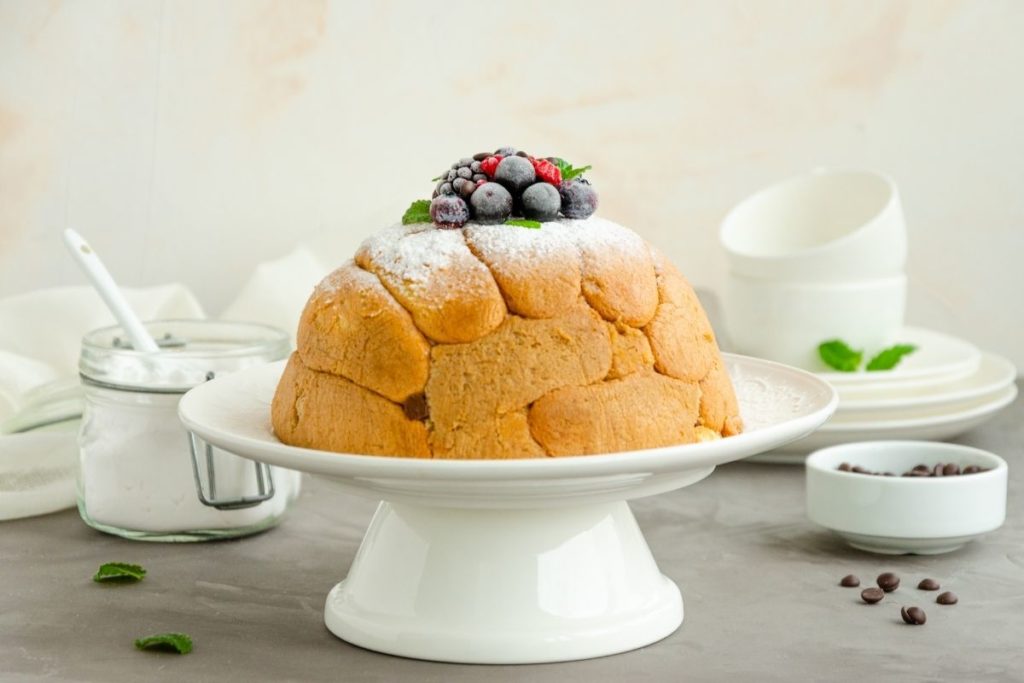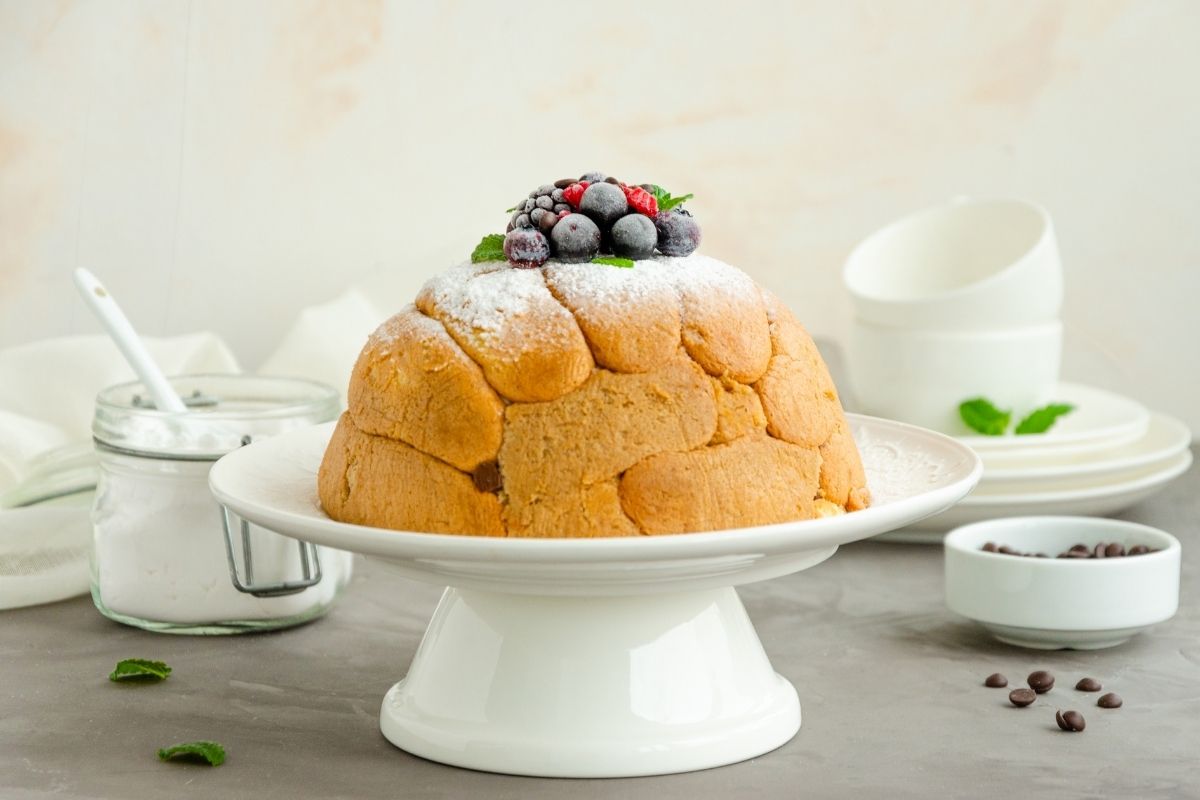 End your culinary journey on a sweet note with zuccotto.
An Italian dessert, zuccotto is a dome-shaped, semi-frozen, cake-meets-ice-cream creation made with alchermes.
This is a sponge cake filled with whipped cream or ice cream.
Many liken zuccotto to tiramisu or even a trifle in bowl form.
One of the key ingredients is alchermes, a type of liquor.
Mix-ins can range from chocolate chips to fresh fruit such as strawberries, and even toasted nuts.
The Bottom Line
Now that you're at the end of your alphabetic culinary adventure, these foods that start with Z will certainly come in handy to help you finish on a high note.
With these foods, you're guaranteed to get variety and flavor in every bite.
Print
Foods That Start With Z
Check out these great foods that start with Z that have been shared on Pinterest.
Instructions
Click on each link above to view the pin.
Learn more about the ingredient.
Purchase the ingredient.
Add it to your recipe =)
Keywords: Foods That Starts With Z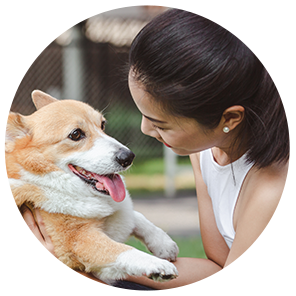 Hi, I'm Linda thanks for stopping by! We're so happy you're here. If you're a foodie and love to cook from home - you're in the right place..
LEARN MORE
Join the mailing list and receive our free newsletter!
Recipe Marker provides you with the best information about home cooking tips, recipes, ingredient substitutes and more. Check out our blog to see the latest articles.