How Much Alcohol Is in Twisted Tea? (Updated 2023)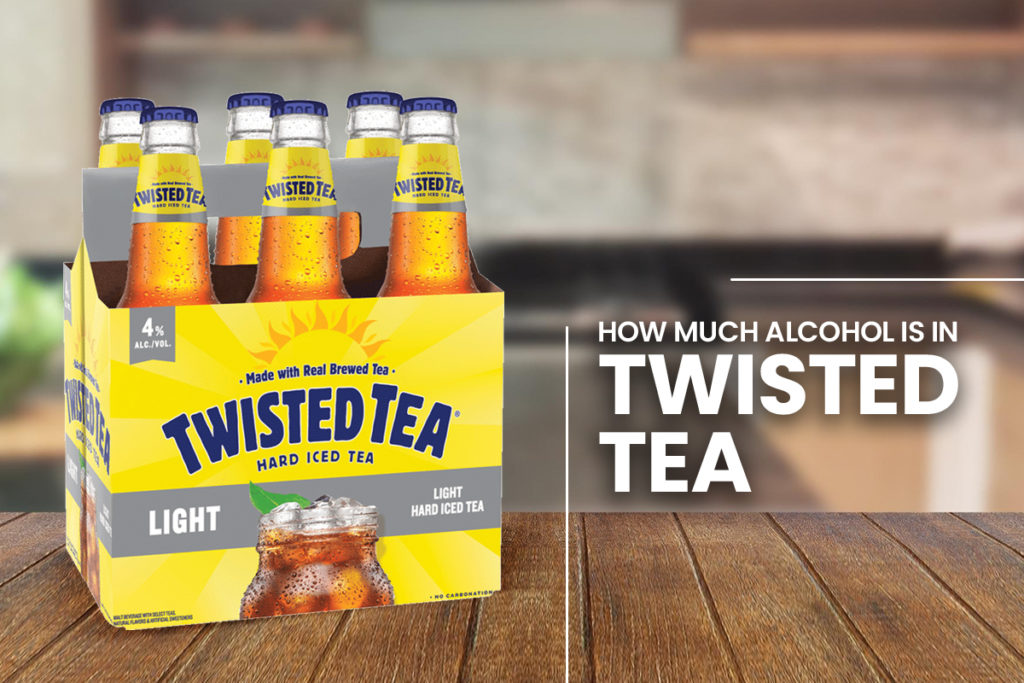 Are you curious about how much alcohol is in Twisted Tea? Stick around as we share the answer to your question, and give you some additional info about this beverage.
What's better than an ice-cold iced tea or lemonade on a hot and sunny day? An equally boozy and refreshing malt beverage that quenches your thirst in every sense of the word.
This is what Twisted Tea is, perfect for balmy and humid weather.
However, it can be quite misleading, especially for those who do not know what they are about to consume in the first place. After all, this is not just ordinary iced tea.
It also contains alcohol for that boozy punch. Tea with alcohol? This is quite a novel creation, with many wondering how these two things could marry each other.
What Is Twisted Tea?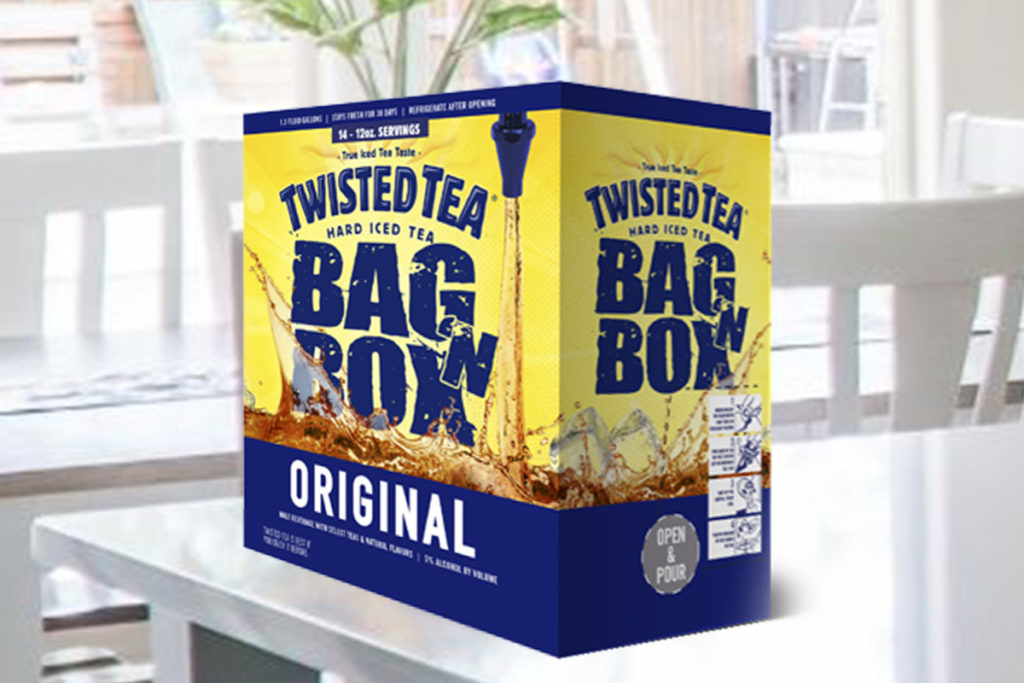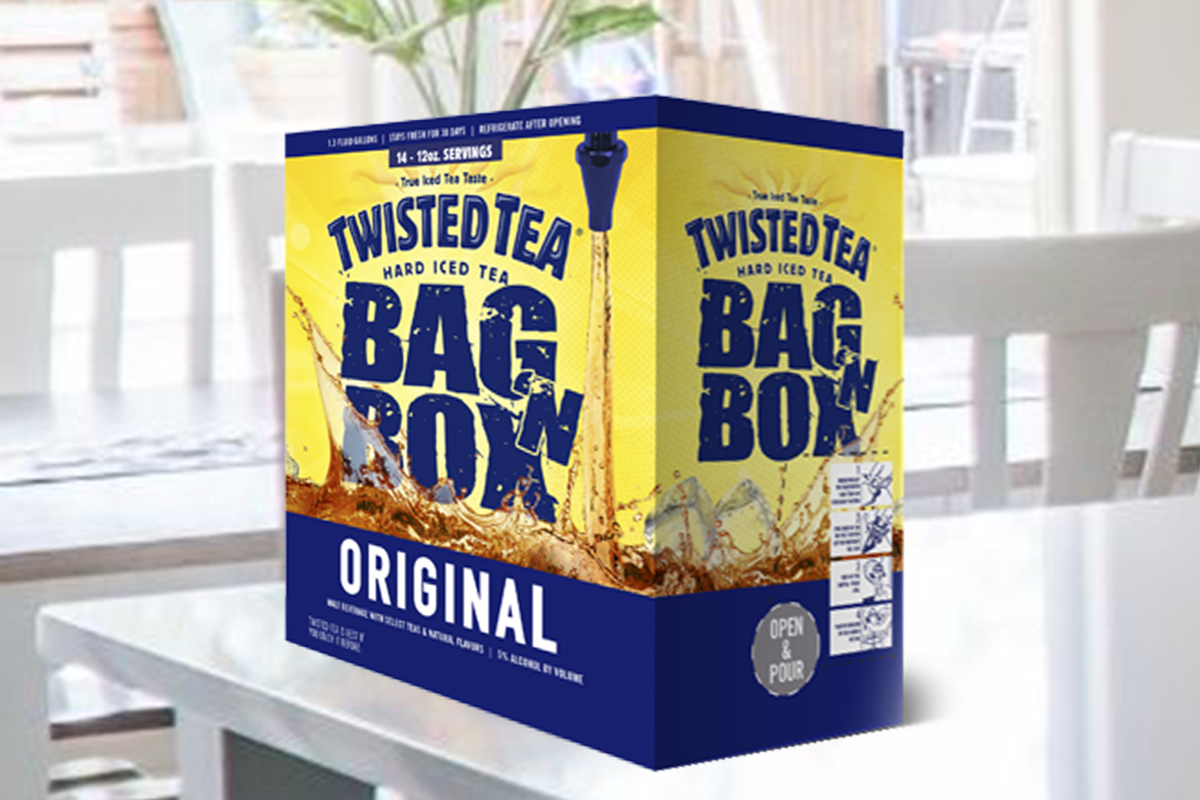 Twisted Tea is a hard iced tea containing vodka. Twisted Tea Brewing Company, owned by Boston Beer Company, a beverage giant widely known in the industry for its craft brews, manufactures it.
The Boston Beer Company first launched Twisted Tea back in 2001 in Cincinnati, Ohio.
The original flavor of this boozy tea resembles brewed tea laced with lemons, with the addition of malt alcohol in it. It tastes just like the original iced tea with a twist, thanks to the malt base made from beer.
The company prides itself in making its drinks with a blend of select teas to achieve that strong, brewed taste.
Apart from the original lemon flavor, there are now different flavors, called styles, available for you to choose from.
Twisted Tea Flavors
The original flavor is the most well-known flavor of Twisted Tea. Since then, it has come up with other flavors that have tickled the palates of many beverage connoisseurs.
The company now has a total of nine flavors.
Among these are half and half, made with hard iced tea and laced with lemonade flavor. It also has a slightly sweet flavor that comes with half the sugar and sweetness and a light version that only has 4% alcohol.
The flavors mostly come in fruit-flavored creations, with blueberry, peach, mango, blackberry, and raspberry in the lineup.
How Much Alcohol Is in Twisted Tea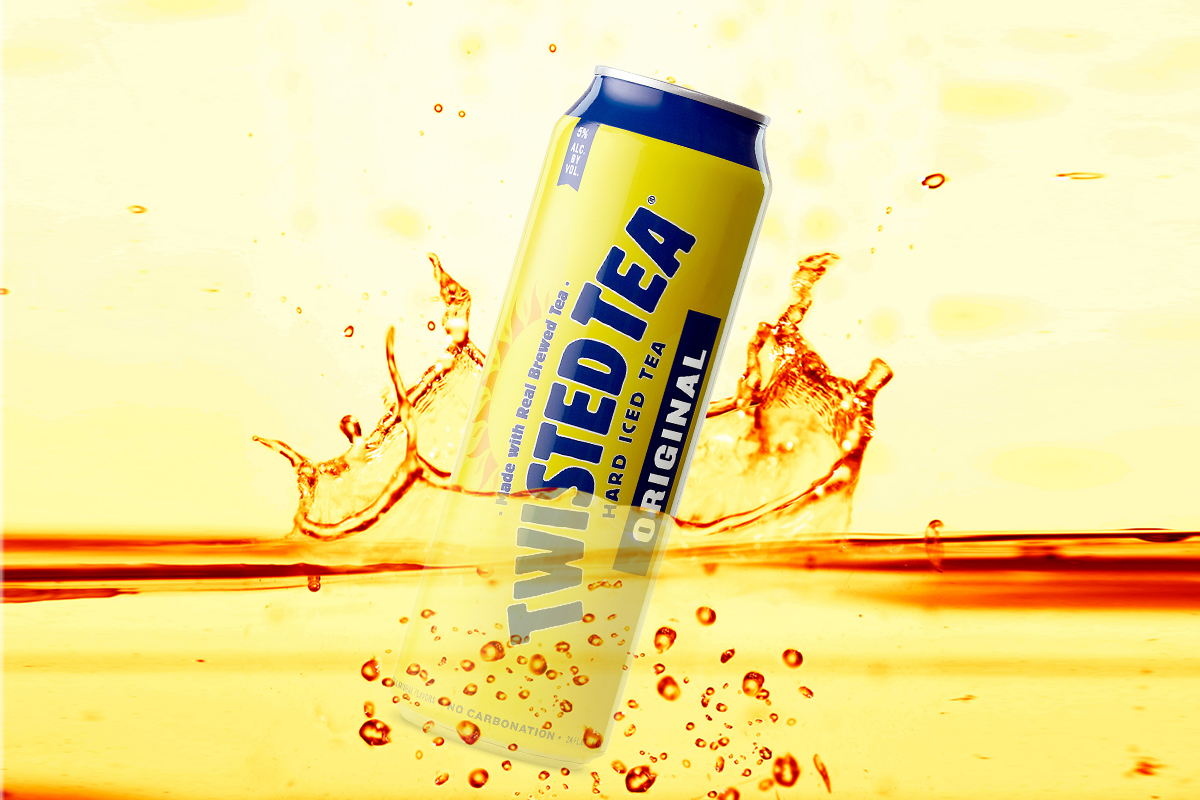 The alcohol content in all the Twisted Tea creations and beverages is 5%, with the exception of the light flavor that comes with 4% alcohol.
They usually come in 12-ounce bottles or cans, but there are also 24-ounce cans available.
For larger groups, Twisted Tea came out with 5-liter and 10-liter bags in boxes for you to take to gatherings with friends and family.
This is perfect not only for game nights but also for long weekends spent lounging around.
Can You Get Drunk on Twisted Tea?
Drinking Twisted Tea can absolutely get you drunk, and this is because it is an alcoholic beverage.
Drinking a bottle or two might be enough to get you buzzed, but will not get you drunk right away.
However, if you consume more than a bottle or two, you should know that you are entering drunken territory.
Bear in mind that each person has a different alcohol tolerance, so it's difficult to say just how many Twisted Teas you can drink before you get drunk.
This is all dependent on weight, gender, height, and, of course, overall tolerance.
However, Twisted Tea's light version can take some time before it gets you into a drunken state since it has slightly less alcohol content than the original version.
Gluten and Caffeine Content in Twisted Tea
Apart from its alcohol content, you might also be interested in learning about the gluten and caffeine content of this beverage.
Twisted Tea is not gluten-free. Because it is made from grains through a process similar to beer, it is impossible to separate the two. Gluten is naturally occurring in most wheat products.
When it comes to caffeine content, each 12-ounce serving contains around 30 milligrams of caffeine. On the other hand, a cup of coffee typically contains 100 milligrams of caffeine.
The Takeaway
Now that you know how much alcohol content is in Twisted Tea, you can start enjoying it (with caution, of course) during your get-togethers. What flavor are you up for?
Print
3 Best Twisted Tea Recipes
Check out these great Twisted Tea Recipes that have been shared on Pinterest.
Instructions
Click on each link above to view the pin and recipe.
Obtain all the necessary ingredients to make the recipe.
Follow the steps to create your dish.
Enjoy your delicious meal =)
Keywords: Best Twisted Tea Recipes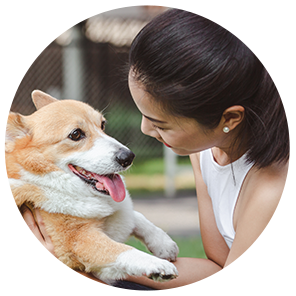 Hi, I'm Linda thanks for stopping by! We're so happy you're here. If you're a foodie and love to cook from home - you're in the right place..
LEARN MORE
Join the mailing list and receive our free newsletter!
Recipe Marker provides you with the best information about home cooking tips, recipes, ingredient substitutes and more. Check out our blog to see the latest articles.