How to Cook Frozen Egg Rolls in an Air Fryer (Updated 2023)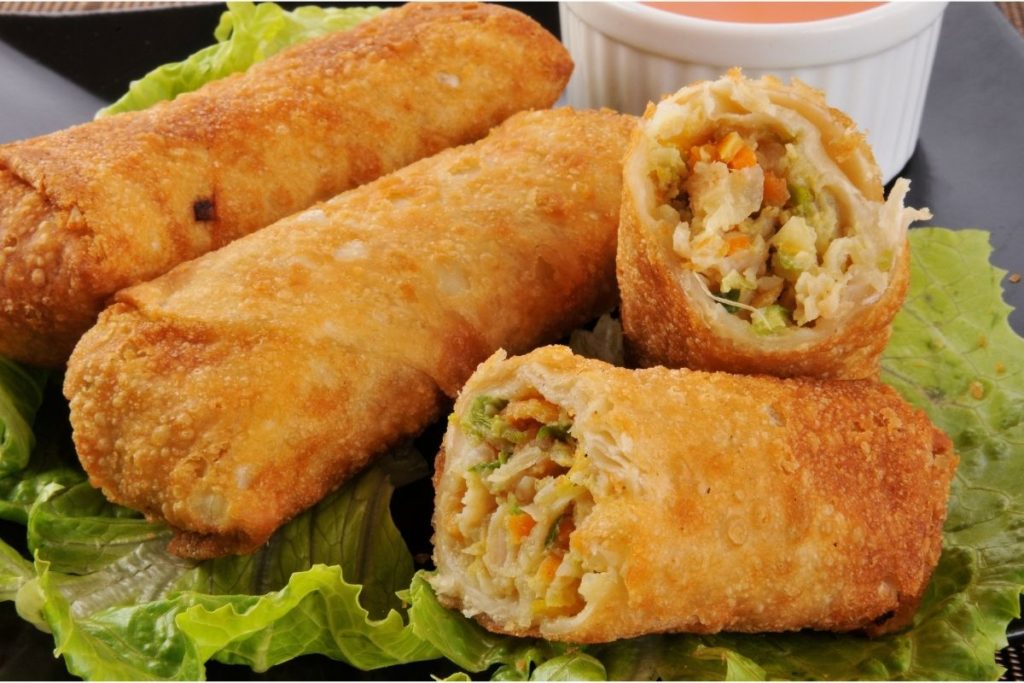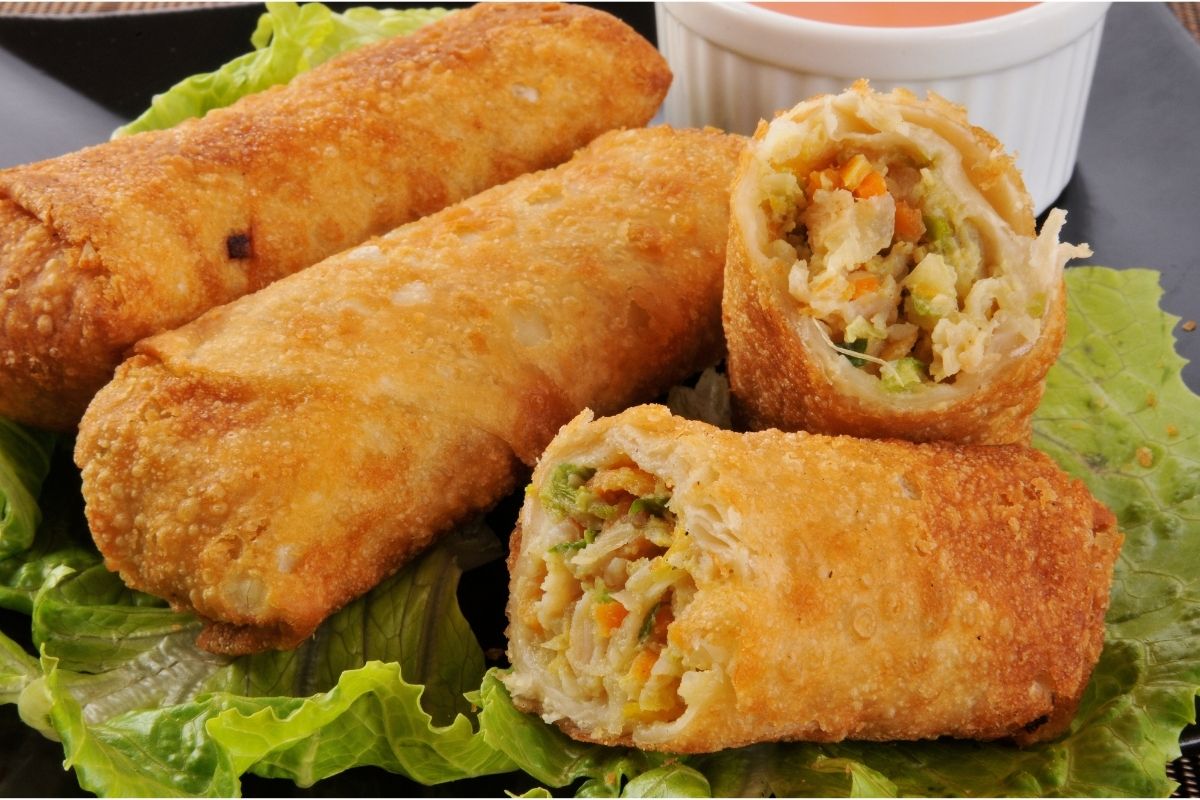 Want to learn how to cook frozen egg rolls in an air fryer? Read on…
When it comes to ordering and eating comfort foods, egg rolls top many people's list. They are a staple in most Chinese takeout orders and for good reason.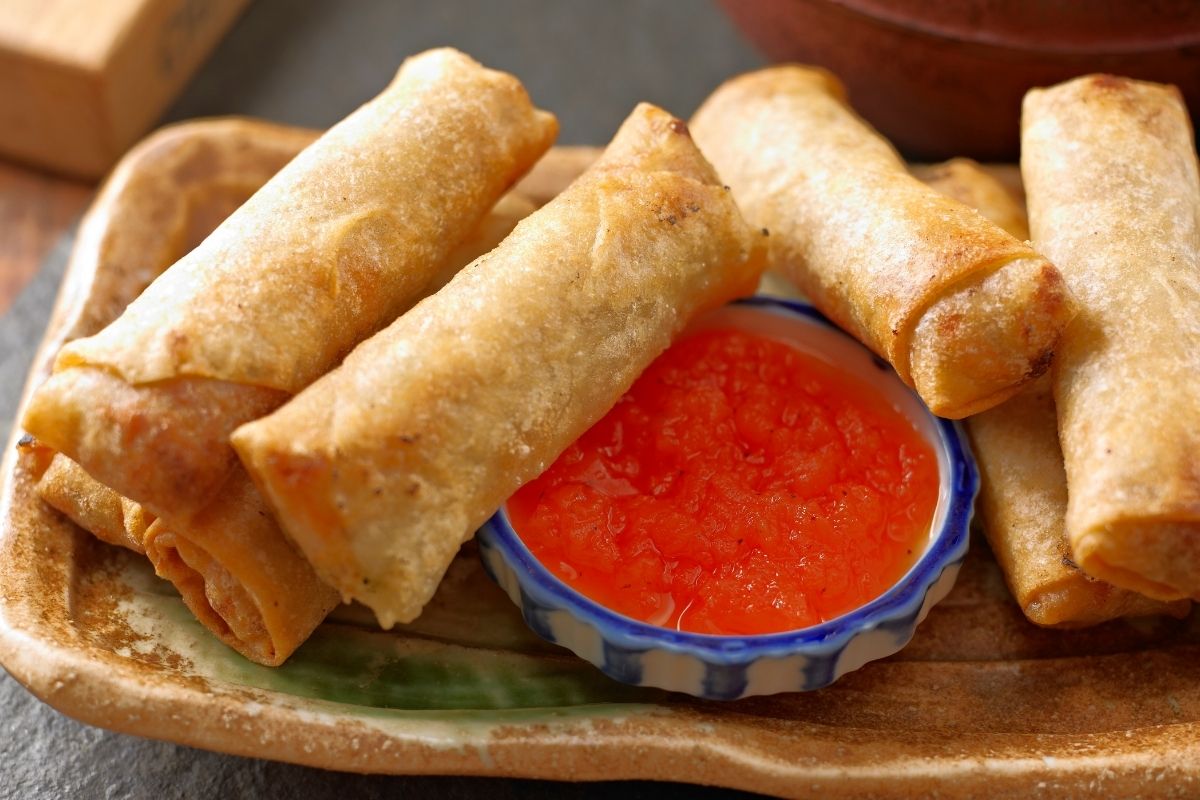 Apart from their crunchy texture, they hold a simply delicious burst of flavor inside. Because of their popularity, more and more people want to learn how to make and cook egg rolls at home.
After all, they make for a quick and tasty meal any time of the day. Thankfully, you can cook them without all the fuss with the help of an air fryer.
Quick and easy, this method ditches the tons of oil normally used in frying egg rolls. Plus, it makes for a much healthier meal by cutting back on all the oil.
How to Cook Frozen Egg Rolls in an Air Fryer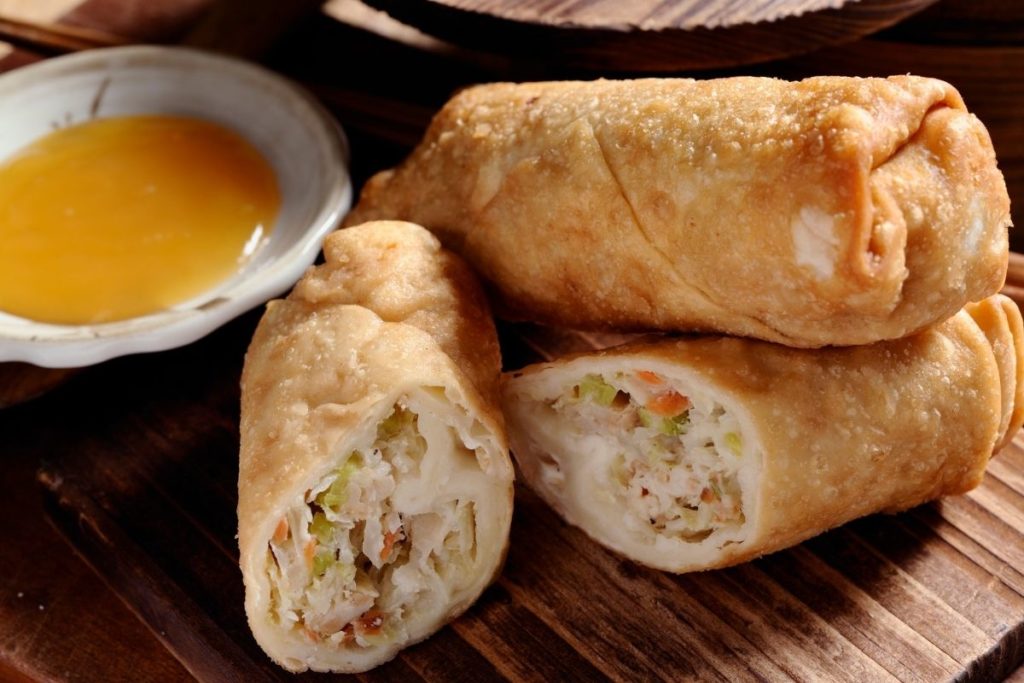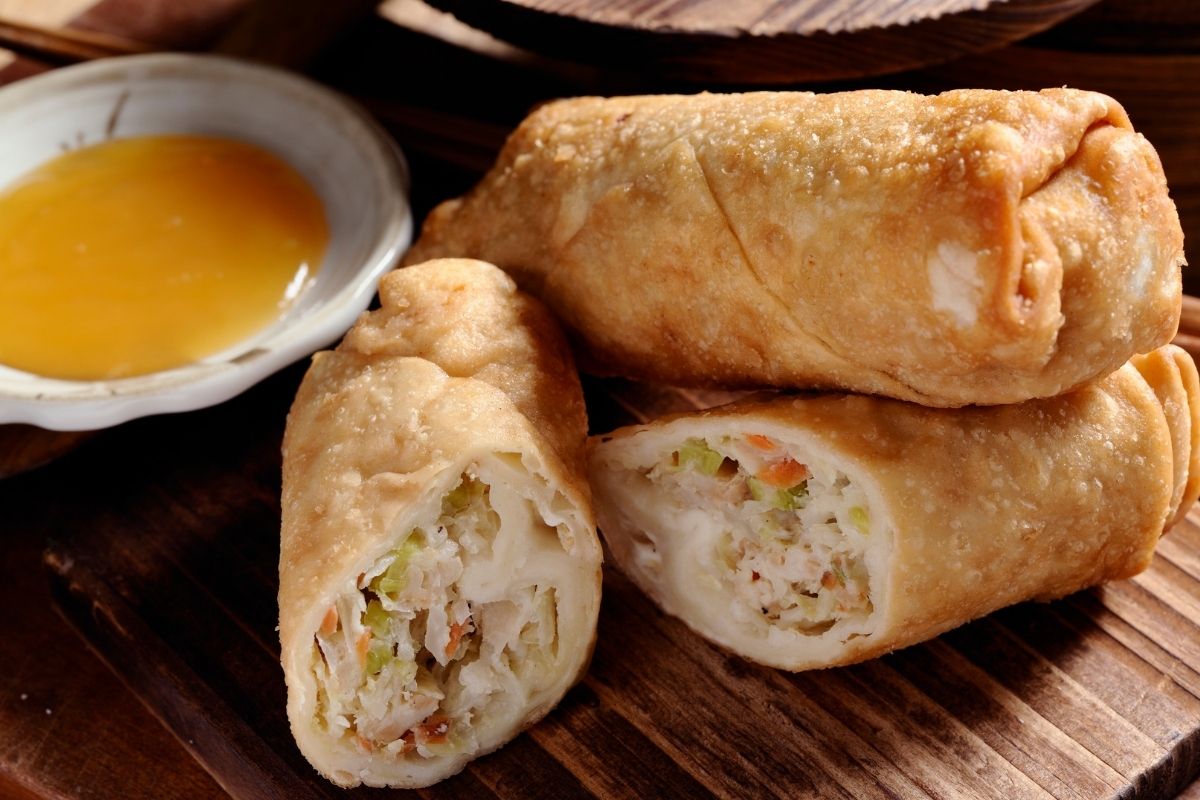 Frozen egg rolls are already cooked. This means you don't need to add extra oil or coat them in oil prior to using the air fryer.
Instead, all you need to do is preheat your air fryer to 340 degrees Fahrenheit for around 10 minutes. After preheating, place an even layer of egg rolls in the air fryer basket.
Make sure not to overcrowd the basket as this can result in uneven cooking or worse, soggy egg rolls. Allow them to air fry for around 10 minutes.
Then flip the egg rolls over and increase the heat to 400 degrees Fahrenheit and allow the pieces to cook for around two to five more minutes.
This will give you that crunchy and crispy texture that egg rolls are known for.
Tips for Cooking Frozen Egg Rolls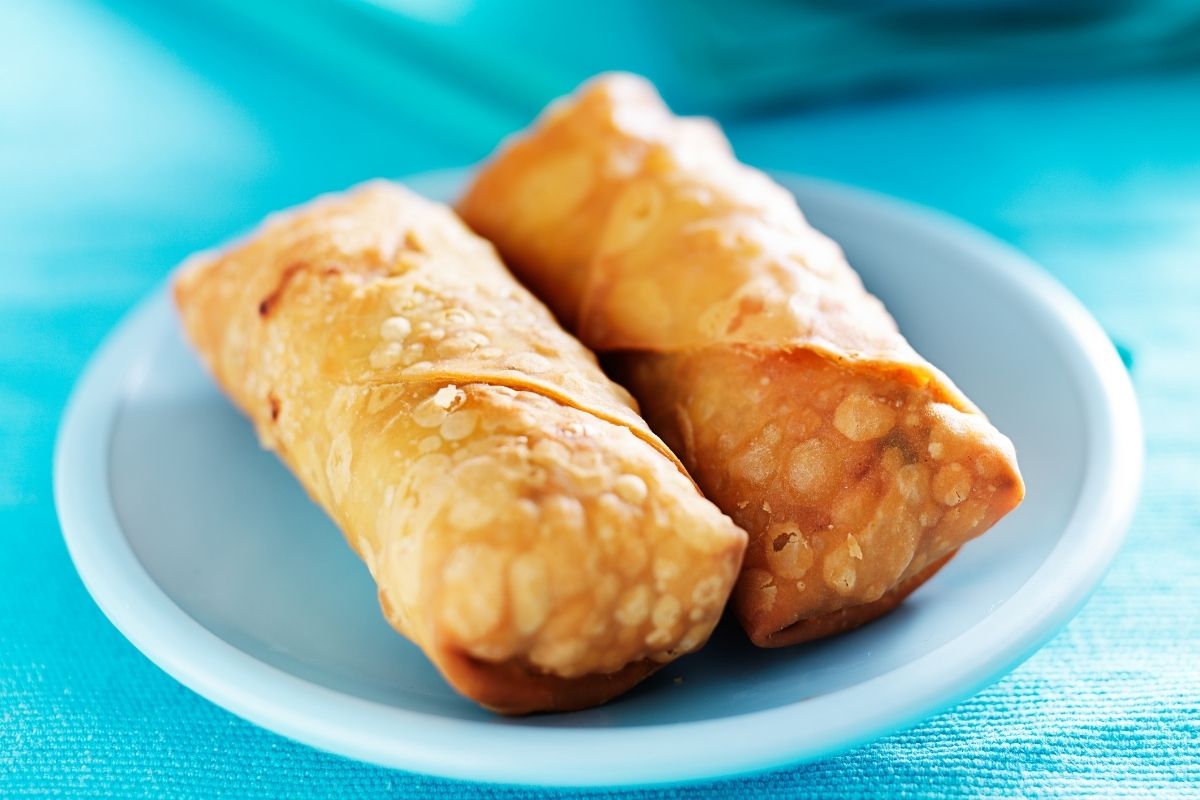 Cooking frozen egg rolls at this lower temperature allows the insides to fully cook without burning the delicate layer outside.
Bear in mind that cooking times and approaches may vary depending on the egg roll's thickness and the cooking capacity of your air fryer. Subsequent batches of egg rolls may cook in a faster amount of time.
To gauge the ability of your appliance, start with a small batch and work your way up from there.
To ensure thorough cooking, consider leaving them inside the basket for around two to five minutes. The heat trapped inside the basket will continue to warm the insides of the egg roll.
Always cook your egg rolls from frozen, not allowing them to thaw first. Thawing will result in a wetter consistency, which will affect both cooking time and taste.
Once out of the air fryer, pop them onto a serving platter and serve them with dipping sauces. Try some sweet and sour sauce as it can cut through the rich, fried taste of egg rolls.
Pair them with some chow mein, rice, and other dim-sum staples, and enjoy.
Origin of Egg Rolls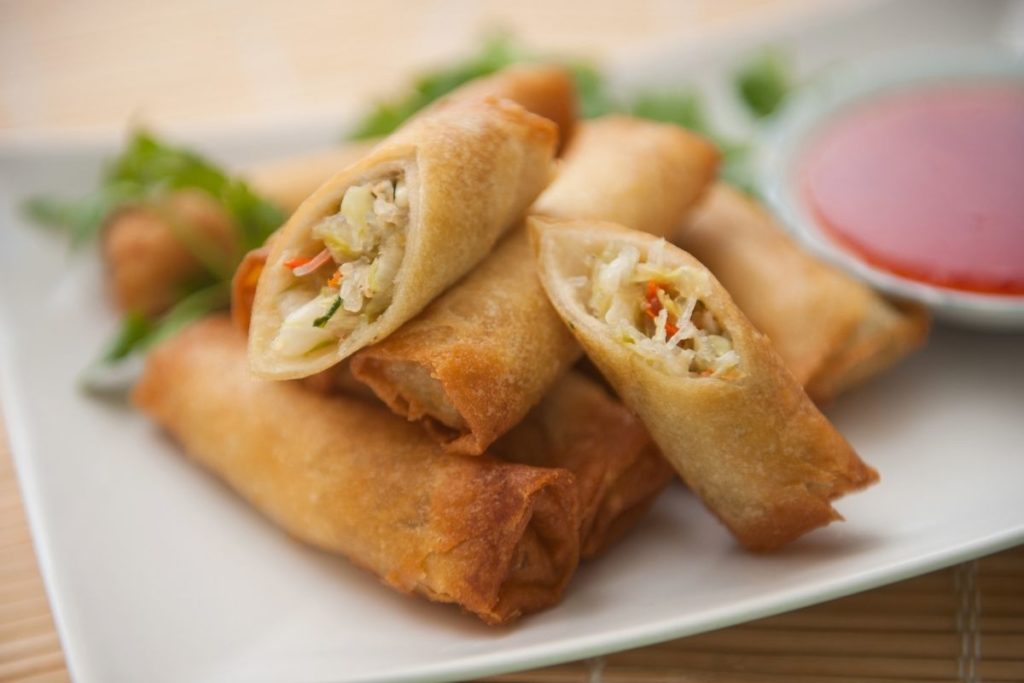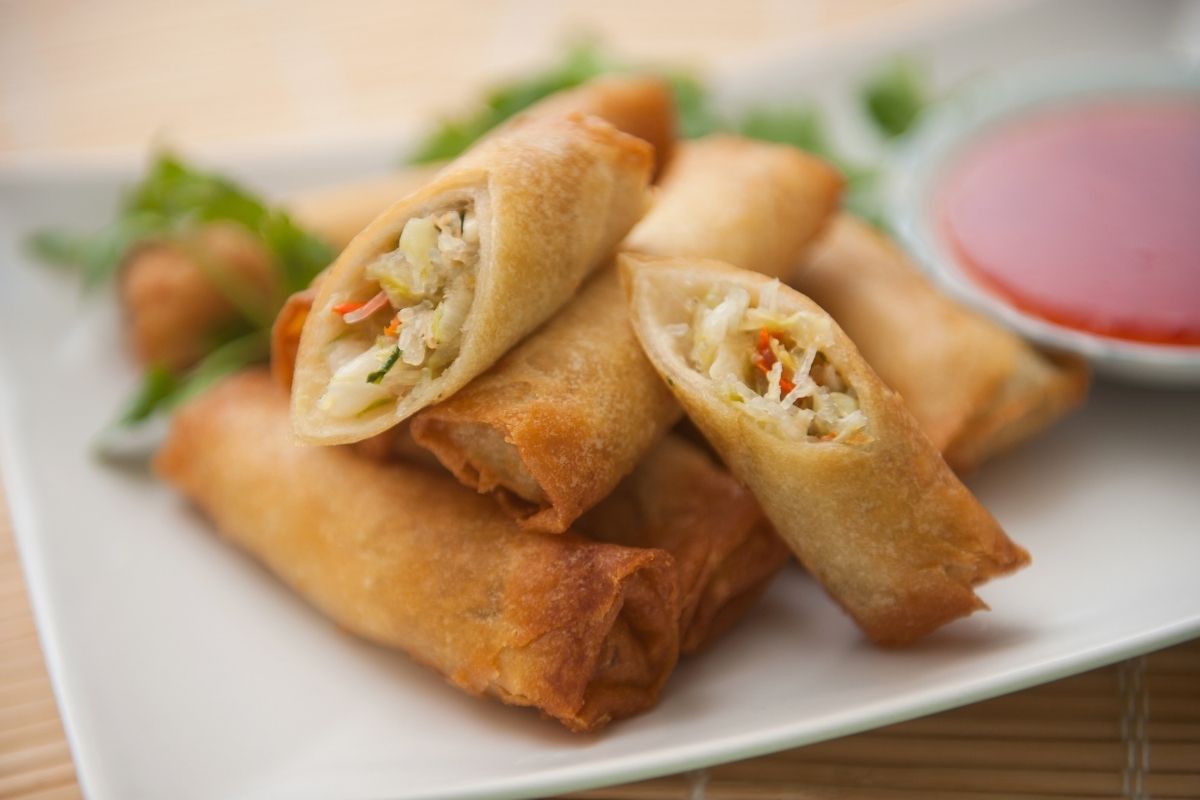 Egg rolls and spring rolls bear close similarities with one another. However, their wrappers differentiate them.
Egg rolls, as you may have guessed, use a special wrapper with eggs in the recipe. Compared to the thinner wrappers used for spring rolls, egg rolls tend to have a crispier and thicker outer layer.
What's more, egg rolls using contain meat and bean shoots. Though closely associated with Chinese and Taiwanese food, egg rolls most likely originated in New York around the early 1930s.
Many even consider them Chinese-American. Another theory surrounding the origins of egg rolls attributes them to a unique take on an existing dish.
This dish is called for a combination of chicken, ham, mushrooms, and sprouts wrapped in a thin egg omelet.
Today, most egg rolls either feature shoots or cabbage as part of their filling. Some even have shitake mushrooms.
You can now find most of these in the freezer section of the grocery.
The Bottom Line
The egg roll is undoubtedly a favorite dish no matter where you are in the world.
Now that you know how to cook egg rolls in an air fryer you can whip them up in a jiffy and have them whenever a craving strikes.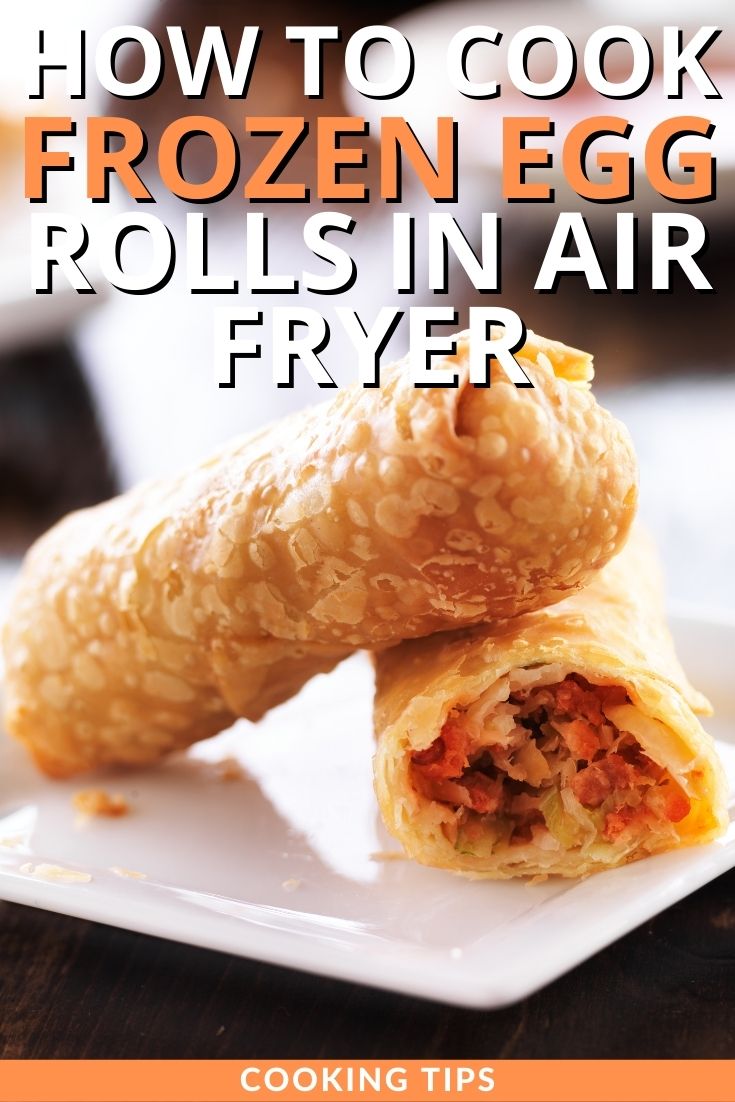 Print
How to Cook Frozen Egg Rolls in an Air Fryer
Craving some delicious snacks or need an easy appetizer for guests? Get a packet of frozen egg rolls and air fry them. It's a mess-free, fast, and yummy solution!
Follow the instructions below to know how to cook frozen egg rolls in an air fryer!
Author:
Prep Time:

3 minutes

Cook Time:

12 minutes

Total Time:

15 minutes

Yield:

3 servings

Category:

Cook

Method:

Air Fryer

Cuisine:

Meal
Frozen egg rolls
Tongs
Air fryer
Instructions
Set the air fryer at 340° F and preheat for 3 minutes.
Meanwhile, open the bag of frozen egg rolls and arrange them in the air fryer basket in one layer, leaving some space between each roll.
Air fry for 7 minutes at 340° F.
Now, flip the egg rolls using tongs
Crank up the heat to 400° F, and air fry for 2-5 minutes more until crisp.
Finally, remove into a serving dish, cool for a couple of minutes, and enjoy!
Notes
Regular-sized frozen egg rolls cook within 12-15 minutes. When cooking thicker or larger egg rolls, it will take a few minutes extra.
Keywords: How to Cook Frozen Egg Rolls in an Air Fryer
Hi, I'm Linda thanks for stopping by! We're so happy you're here. If you're a foodie and love to cook from home - you're in the right place..
LEARN MORE
Join the mailing list and receive our free newsletter!
Recipe Marker provides you with the best information about home cooking tips, recipes, ingredient substitutes and more. Check out our blog to see the latest articles.