9 Best Sides to Serve with Cabbage Rolls (Updated 2023)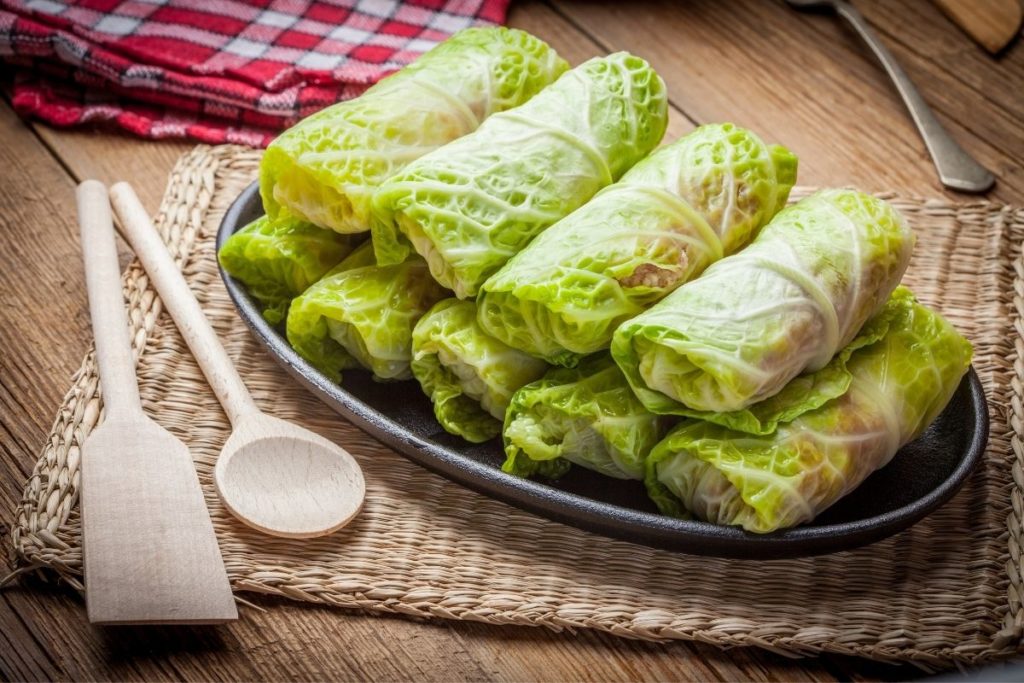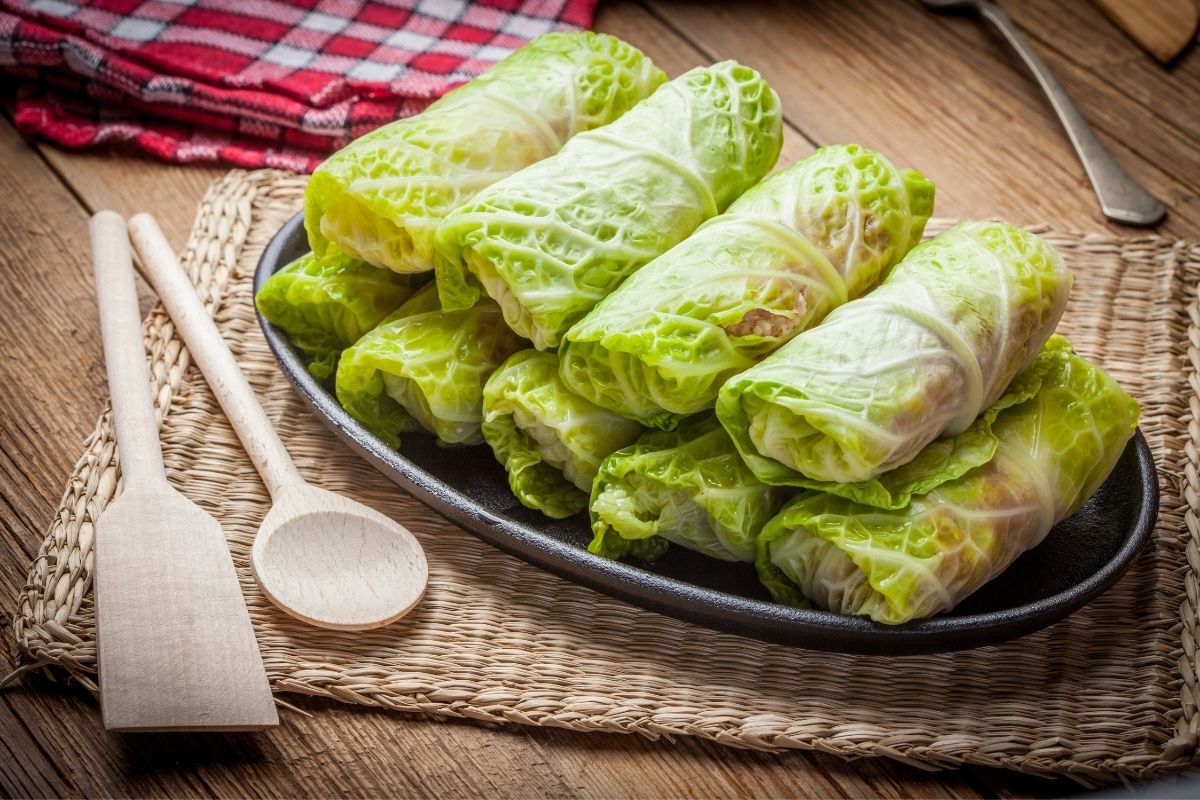 Browse through the list below for some ideas on what to serve with cabbage rolls. If you've never had cabbage rolls, you will love this comfort food.
Origins of Cabbage Rolls
Cabbage rolls are rolled, boiled cabbage leaves stuffed with fillings, then baked, and served with a sauce.
The ingredients and fillings of this dish vary depending on the country. In fact, various versions of cabbage rolls exist in almost every culture. Each country has its own unique tastes in the dish.
Different versions of cabbage rolls include the German Kohlrouladen, Romanian Sarmale, Russian Halupki, and Ukrainian Golubtsi.
Historically, cabbage rolls originated in the ancient Middle East. The dish came through Eastern Europe via trade roots and the migration of people. Later, the recipes and traditions of cabbage rolls spread throughout North America.
Cabbage rolls are a humble food with a wide array of fillings. You can choose from rice, eggs, beef, lamb, or pork, dried fruit, mushrooms, breadcrumbs, spices, and vegetables. Moreover, you can pair this simple food with delicious side dishes for an amazing treat.
Best Side Dishes for Cabbage Rolls
1. Mashed Potatoes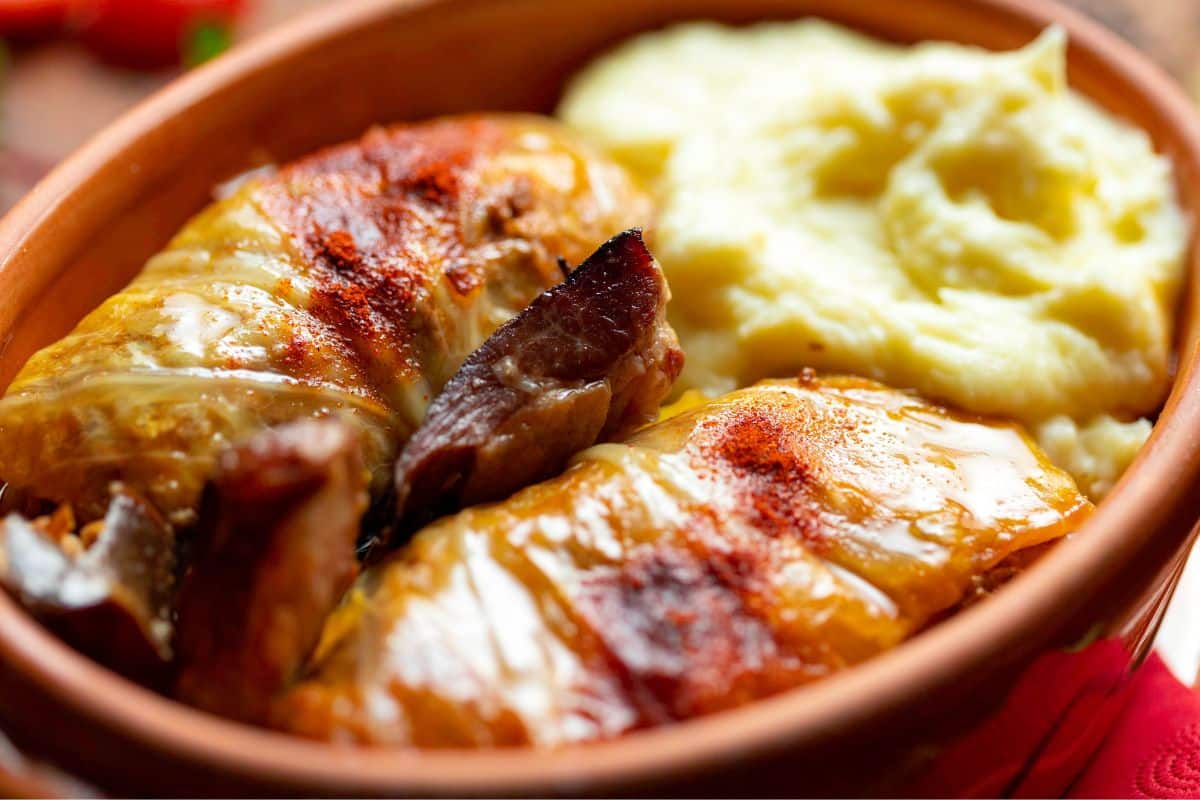 Mashed potatoes are typically served as a side dish with both meat and vegetable dishes. Meaning, mashed potatoes, and cabbage rolls are a perfect match. Have a generous amount of this rich and creamy side.
Mashed potatoes are quick and easy to prepare. Simply boil the potatoes, then blend them with milk and butter.
Lastly, mash the potatoes to make them smooth and fluffy.
2. Kielbasa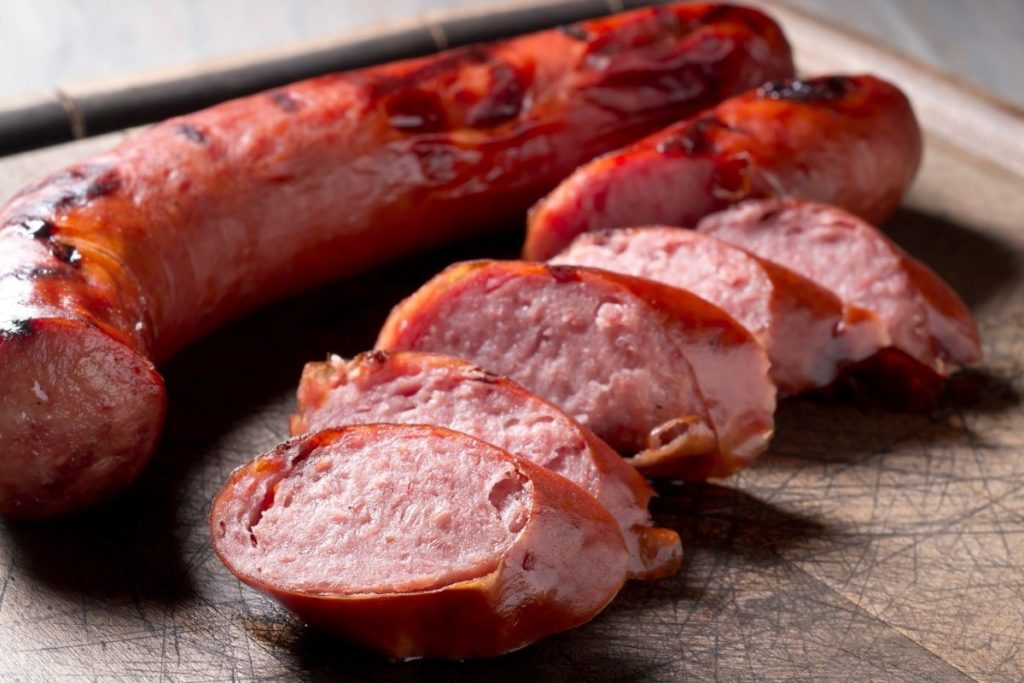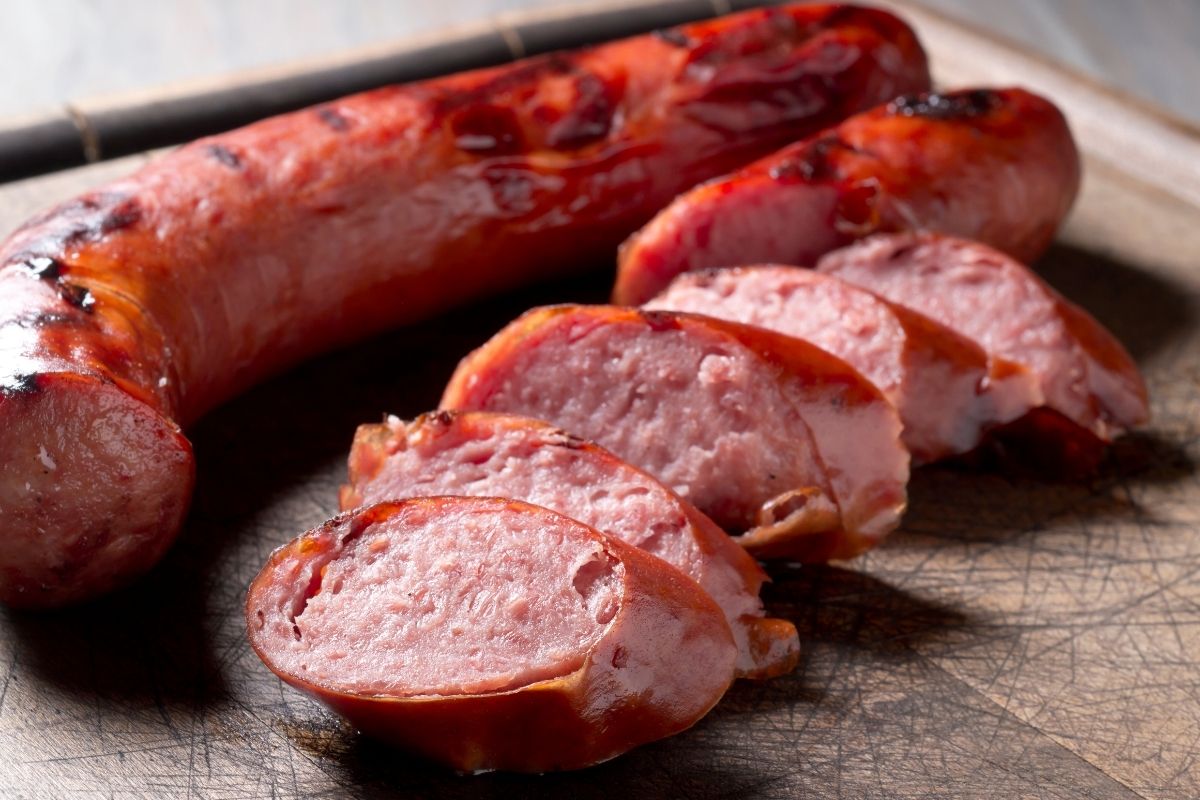 Kielbasa is a Polish sausage usually made from pork shoulder. It can be boiled, baked, or grilled. Kielbasa tasted similar to other kinds of sausage.
Enjoy this tender, salted, or spiced meat together with the refreshing flavor of cabbage rolls. It will make your tummy full and satisfied.
3. Pancakes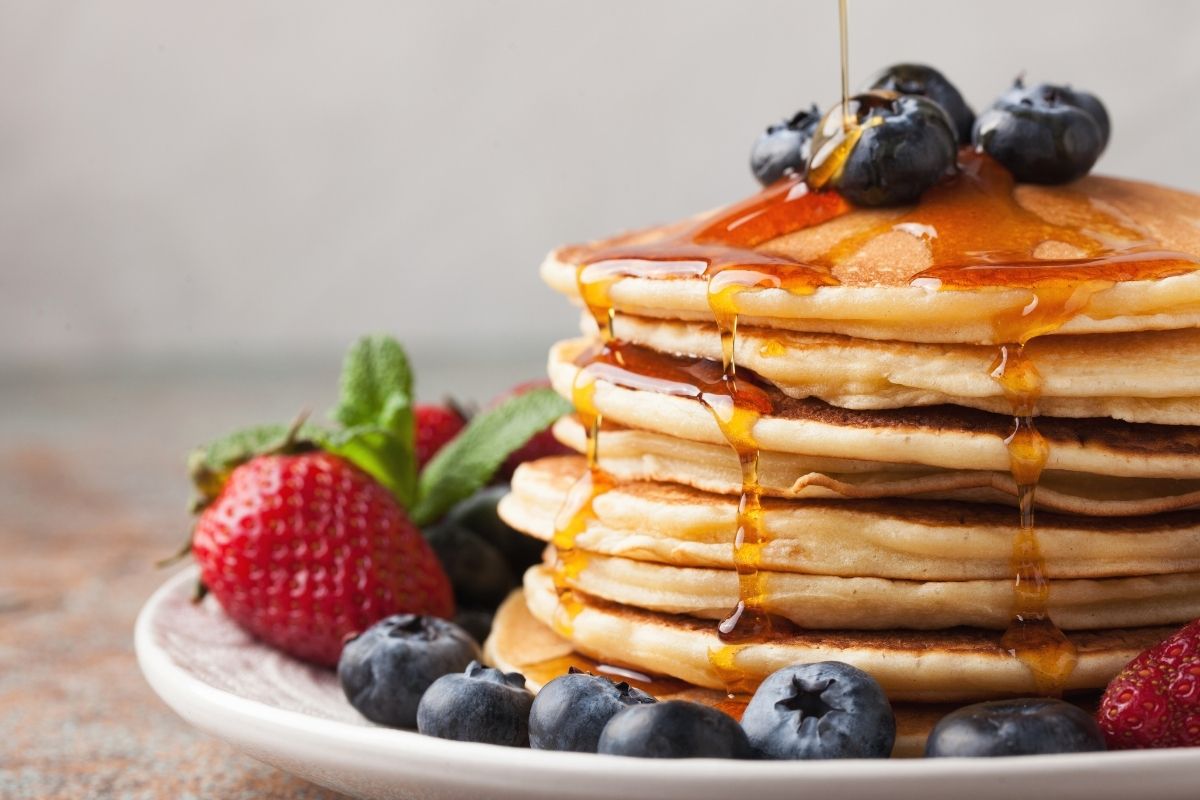 Pancakes are widely known as a staple for breakfast, but have you thought of serving pancakes as a side dish?
Indulge in the soft and fluffy goodness of pancakes served with your stuffed cabbage rolls. Pancakes are prepared from a starch-based batter. They are flat cakes created by pouring the batter onto a hot pan and frying on both sides.
You can drizzle some maple syrup on the pancakes for extra flavor.
4. Tomato Soup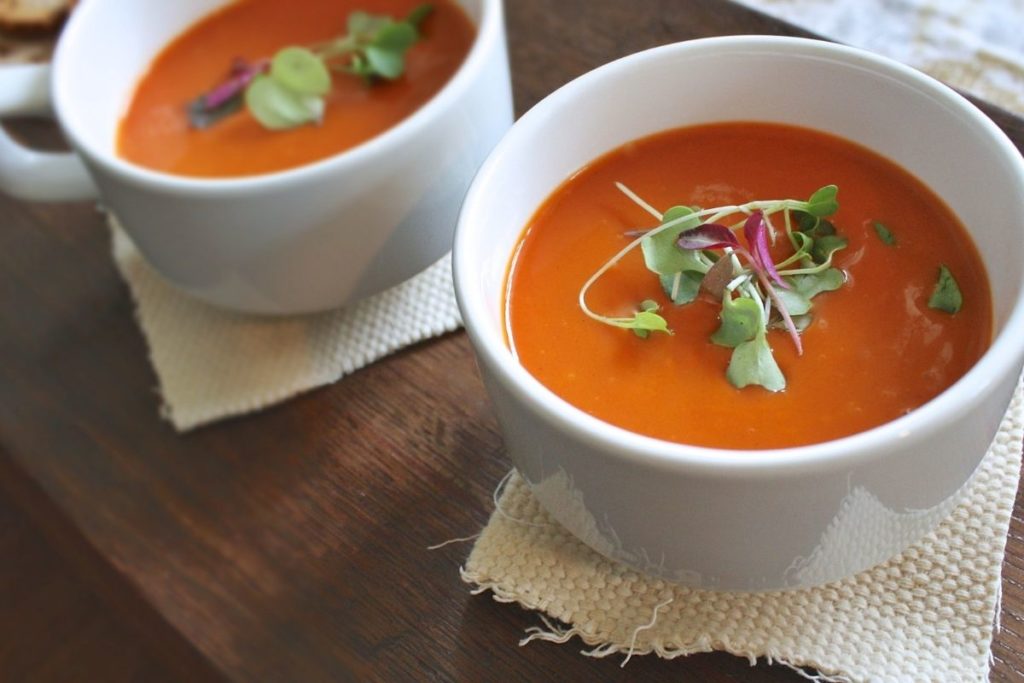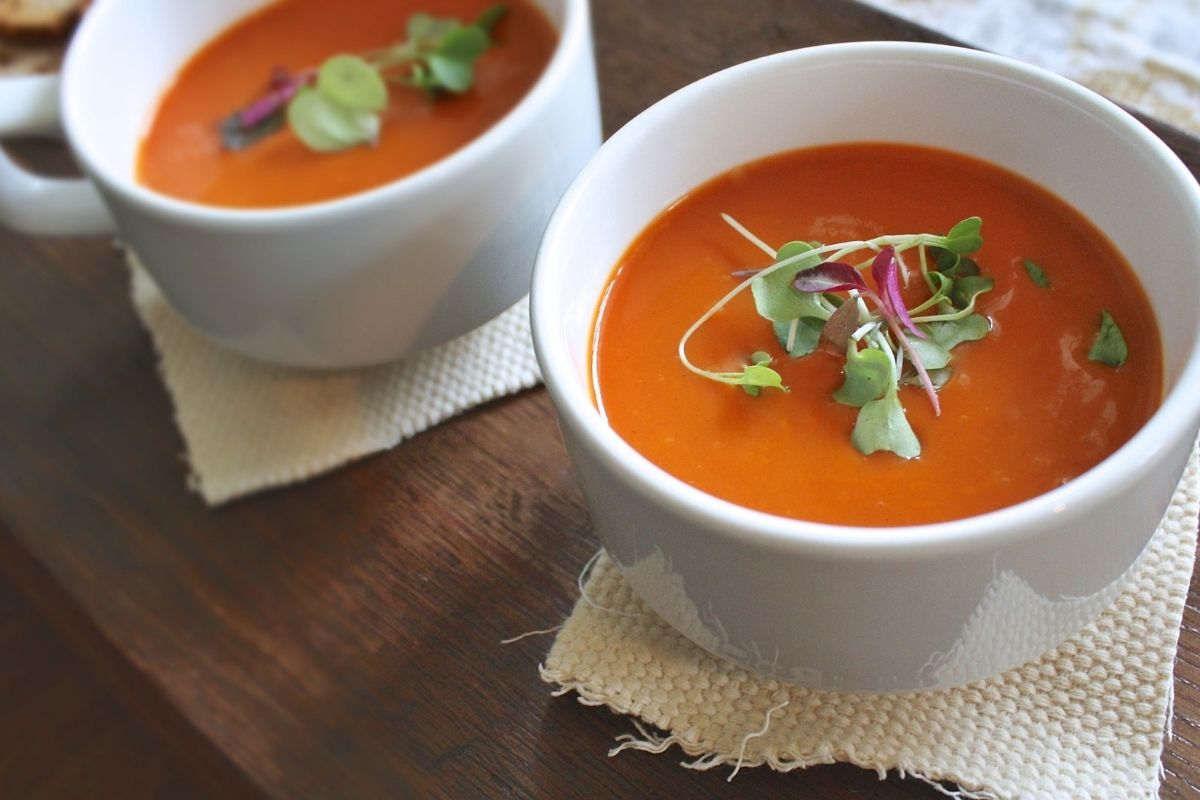 Tomato soup is a smooth and usually thin to mildly thick-textured soup. The taste gives a balanced and refreshing sweetness and tanginess.
Additionally, the soup is not only a delicious dish but also a good source of antioxidants and vitamins. So, tomato soup is a must-try as a side dish for your cabbage rolls for a perfectly comforting meal.
5. Bean Salad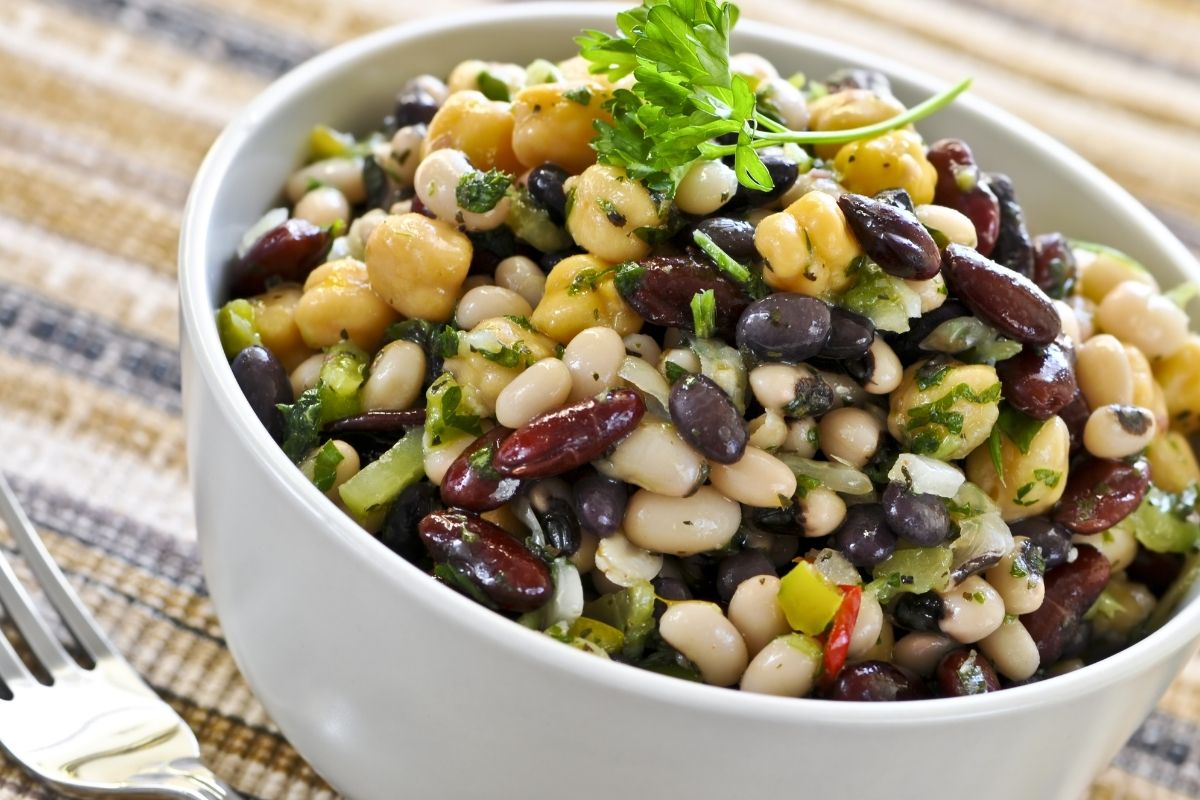 Looking for a versatile salad to complement your cabbage rolls? Check out the bean salad. Bean salads will surely become a go-to side dish for you.
To make a classic bean salad, simply combine beans, parsley, onion, capers, cucumber, and a tangy dressing. Mix all ingredients and serve.
You can use any type of beans you have on hand, including canned or home-cooked beans. You can choose from black beans, pinto beans, chickpeas, green beans, and kidney beans.
6. Cornbread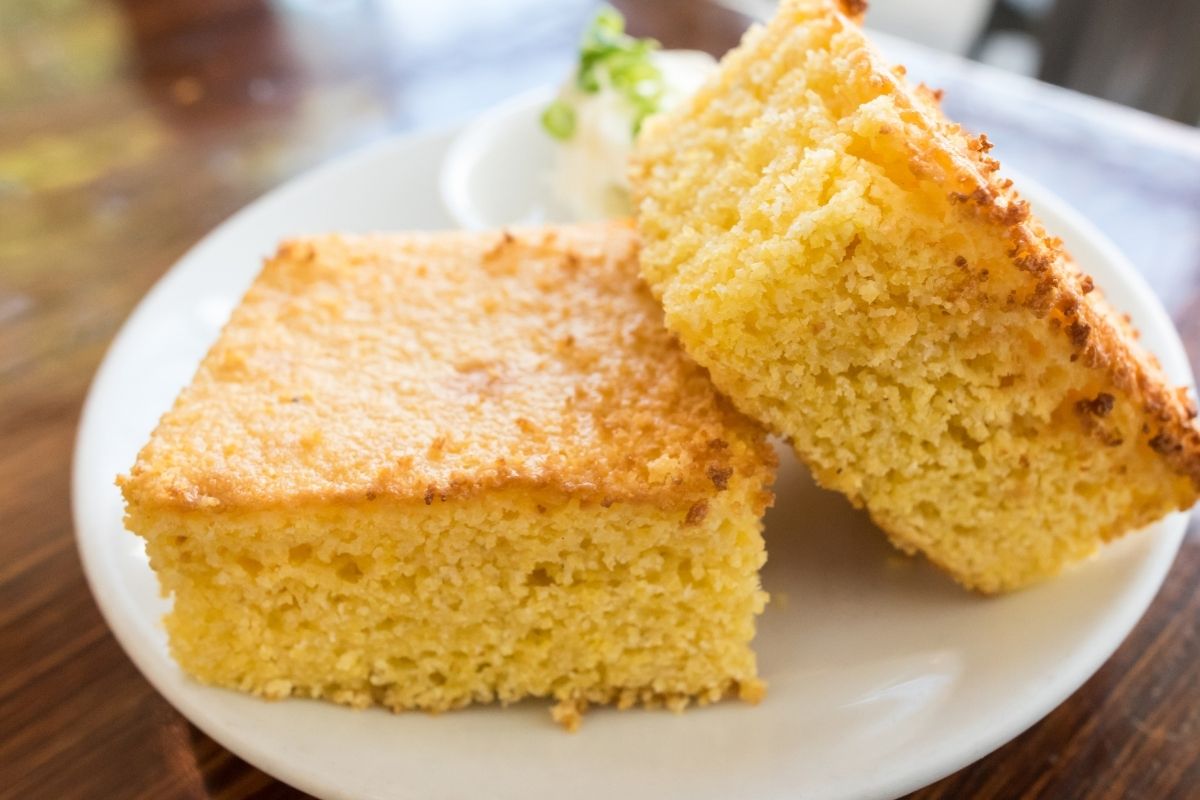 Cornbread, bread made from cornmeal instead of flour, is a delightful treat either eaten on its own or as an accompaniment.
It has a crispy texture outside with a soft and crumbly inside. Satisfy your taste buds as you grab a bite of cornbread alongside every cabbage roll you eat.
7. Sautéed Mushrooms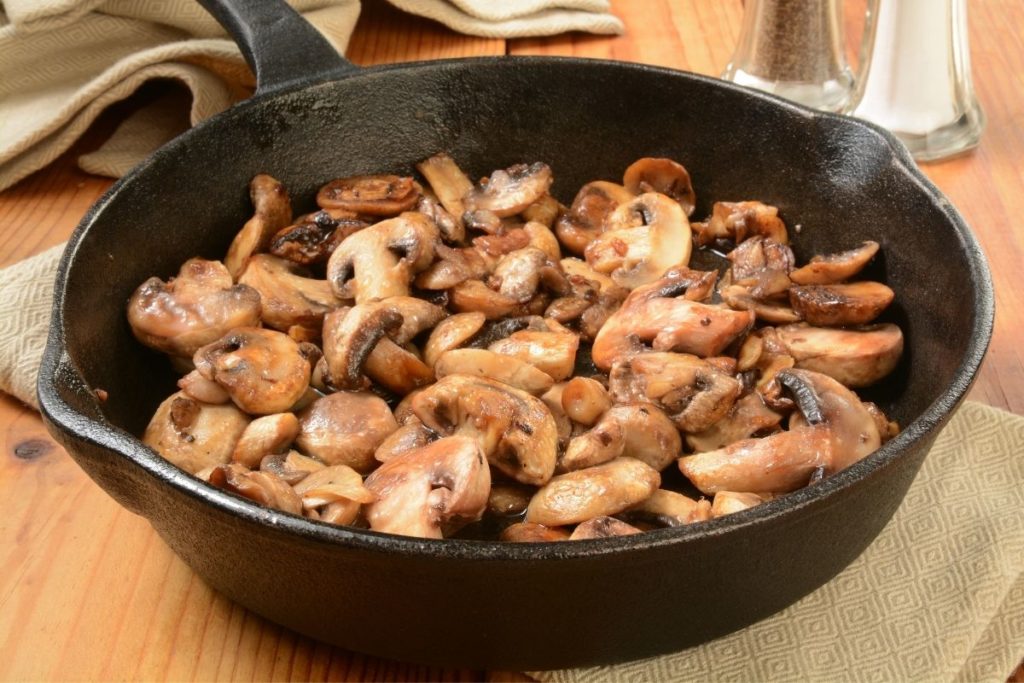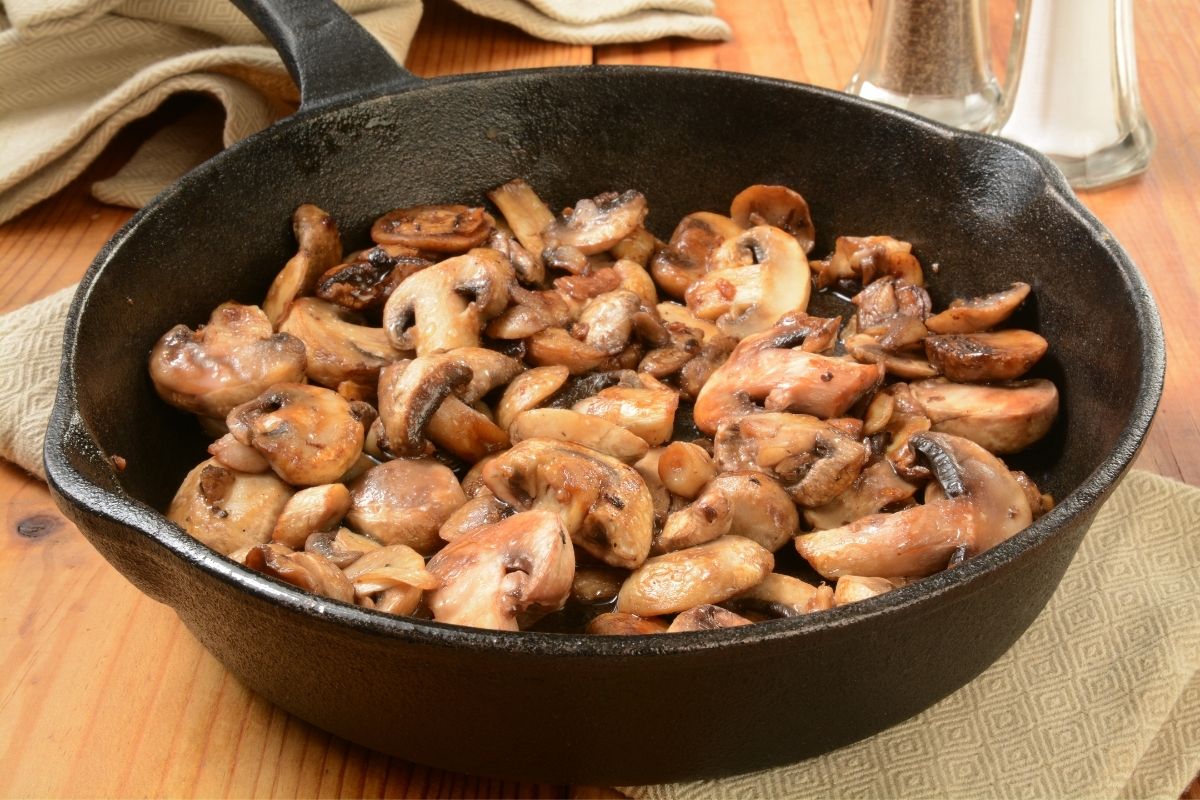 Sautéed mushrooms taste buttery and delicious. You must include them on the list of side dishes to pair with cabbage rolls.
Prepare sliced button mushrooms, then cook them in butter, garlic, and herbs. Wait until caramelized and tender.
This easy side dish will be ready in just a few minutes.
8. Applesauce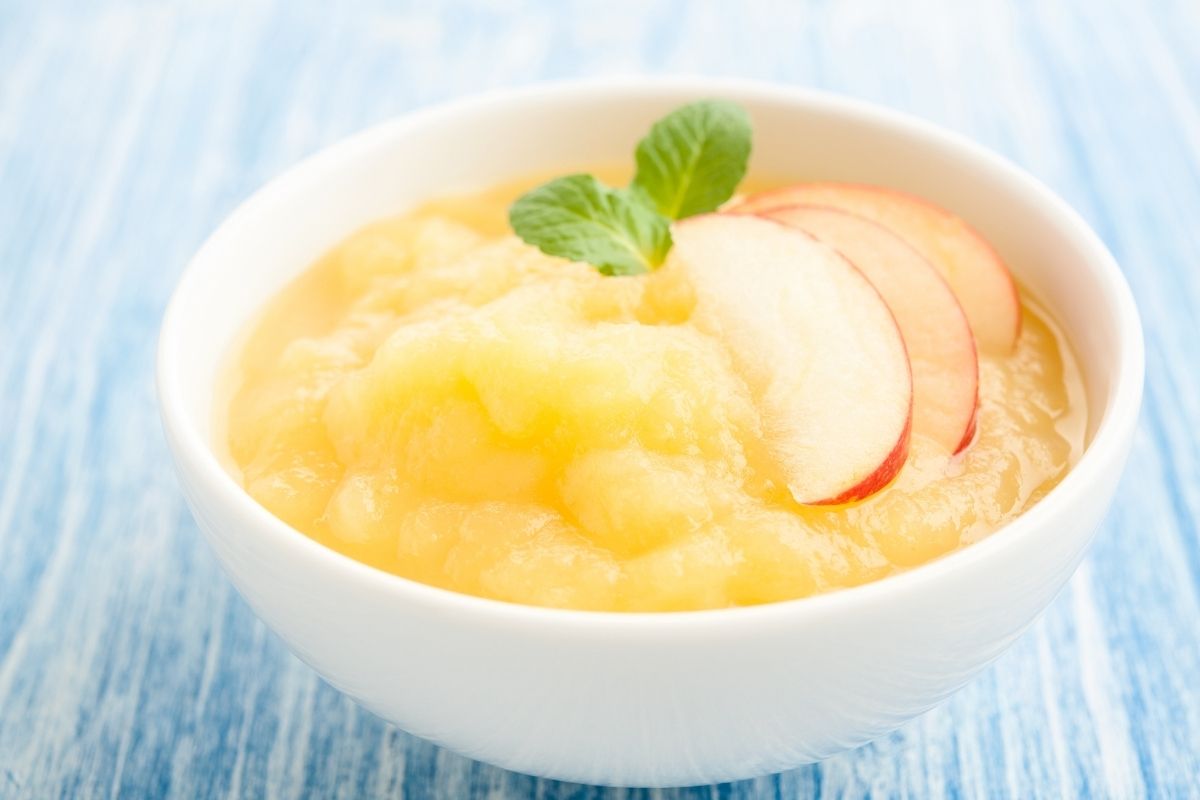 Applesauce is a puree made of apples that has a balanced flavor of sweetness and tartness. Simple applesauce ingredients include apples, honey, cinnamon powder, and lemon juice.
Place a considerable amount of applesauce in a saucer and serve alongside the cabbage rolls.
9. Roasted Cauliflower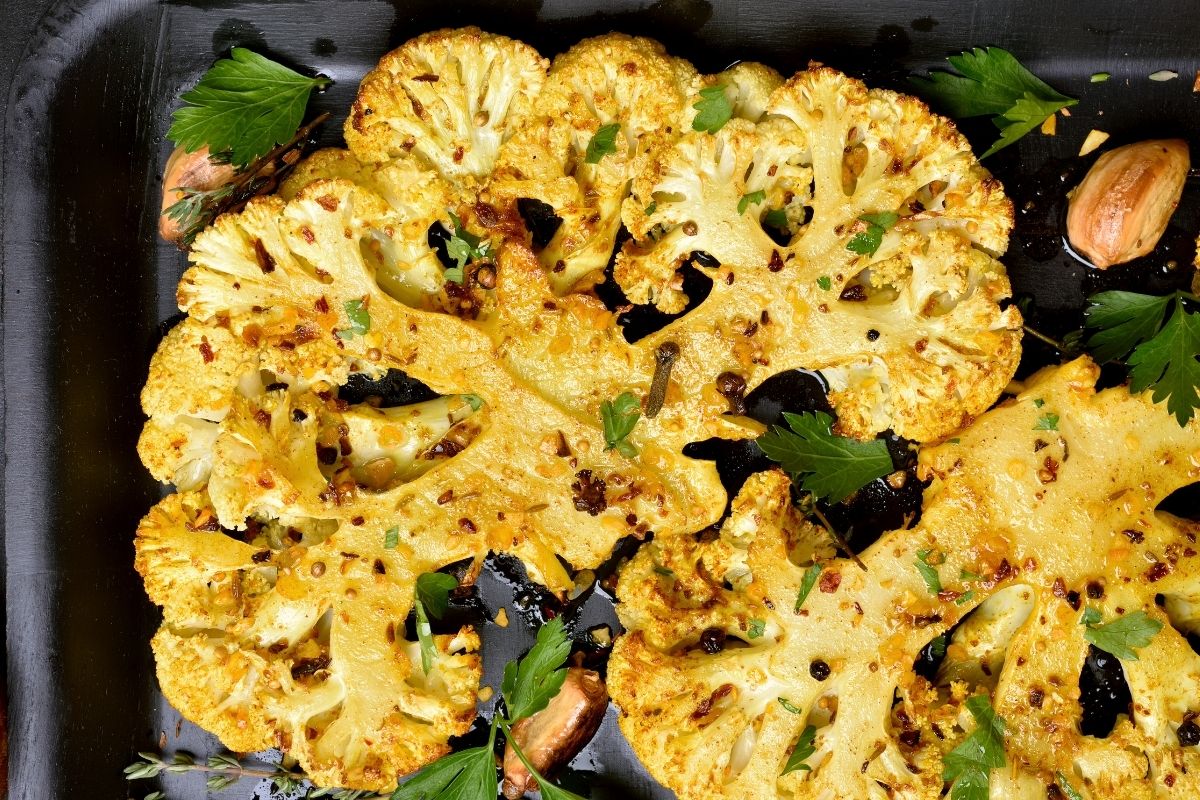 Roasted cauliflower is a quick and easy dish, plus it is healthy. Cauliflower is packed with nutrients and antioxidants.
And its delicious flavor will add more life to your cabbage rolls.
Bottom Line
Various countries create cabbage rolls differently using a diverse range of ingredients. Depending on your preferences, you can explore a wide range of cabbage rolls that bring distinctive tastes and flavors.
Serve cabbage rolls with something starchy, fruity, or meaty. You can also pick vegetables and salads as a side dish. The listed dishes are just some of the popular side dishes that go splendidly well with cabbage rolls.
Hope you enjoyed our suggestions for some sides that go well with cabbage rolls. Cheers!
Print
9 Best Sides for Cabbage Rolls
Check out these great Side Dish Recipes for Cabbage Rolls that have been shared on Pinterest.
Instructions
Click on each link above to view the pin and recipe.
Obtain all the necessary ingredients to make the recipe.
Follow the steps to create your side dish.
Enjoy your delicious meal =)
Keywords: Sides for Cabbage Rolls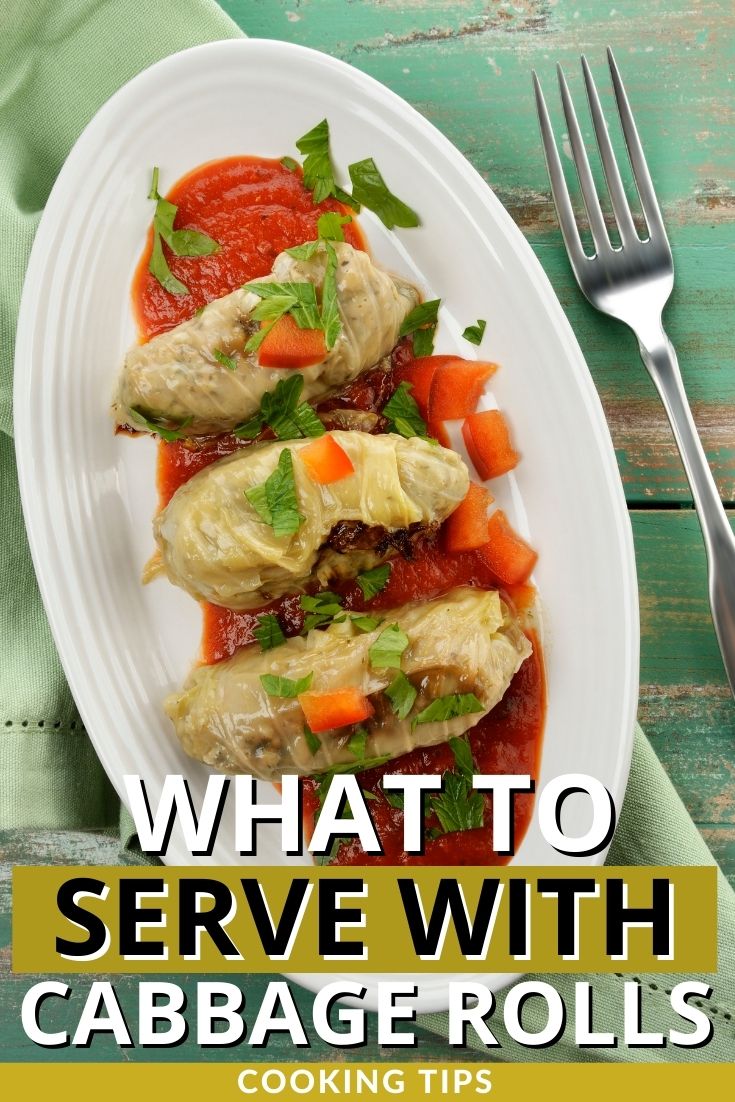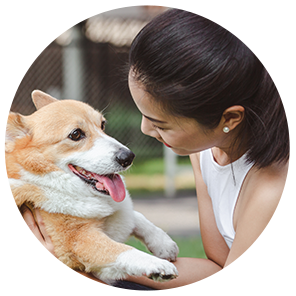 Hi, I'm Linda thanks for stopping by! We're so happy you're here. If you're a foodie and love to cook from home - you're in the right place..
LEARN MORE
Join the mailing list and receive our free newsletter!
Recipe Marker provides you with the best information about home cooking tips, recipes, ingredient substitutes and more. Check out our blog to see the latest articles.