Shark Attack Dutch Bros Rebel Energy Drink! (Updated 2023)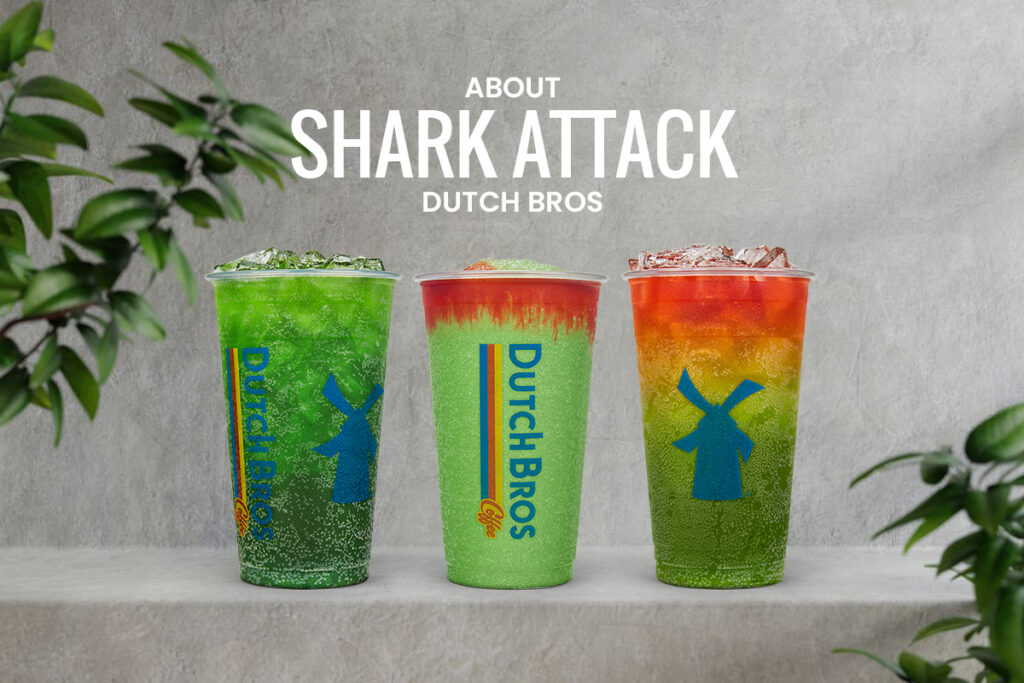 Are you curious about the Shark Attack Dutch Bros Rebel energy drink? Stick around as we share information about this popular refreshment.
Raspberries are one of the most popular fruits in the world because they are both sweet and sour at the same time. The sourness occurs if you remove them off the vine too soon because as they age, their taste and sweetness deepen.
In addition to eating them fresh from the vine, raspberry is a popular flavor in a wide variety of beverages. The uniqueness of this fruity flavor is what makes every raspberry drink so intriguing.
The Dutch Bros coffee company is one of several well-known businesses that sell fruit-flavored beverages, as it is not just a coffee store.
With that being said, is it possible to combine the sour and sugary flavors of raspberry into their energy drinks? Let's discuss this further.
About Shark Attack Dutch Bros
As previously indicated, Dutch Bros is more than simply a coffee shop due to its wide variety of uniquely named beverages now available.
Blue raspberry-flavored beverages are available from Dutch Bros, and the name of one is that much better.
The Rebel drink line from the coffee chain features a Shark Attack flavor.
I don't blame you if the name "Shark Attack" reminds you of the thrilling film we've all seen.
Every taste of Dutch Bros blue raspberry beverages is an adventure. When it comes to the Shark Attack, it's all about the mix.

Blue raspberry, coconut, lime, and pomegranate drizzle make up this delicious flavor.
This is an excellent choice for individuals who like summer fruits. On a hot day, this beverage will help you stay cool, as it is both refreshing and delicious.
Many Dutch Bros customers prefer to sip on blue raspberry anytime they needed a thirst-quencher while on the road.
Dutch Bros Shark Attack Nutrition Facts
To ensure your health and well-being, you should always check the nutritional information on any food or drink you consume.
The coffee company believes the greatest approach to maintaining customers is to be upfront and honest with them. All of their drinks live up to this value by providing every piece of nutritional data.
The Shark Attack comes in three sizes: small, medium, and large.
A small Shark Attack has about 200 calories and a little more than 100 mg of sodium per serving.
The medium-sized cup has 320 calories, 120mg sodium, 77g sugar, and 1g protein.
Lastly, the large cup has 470 calories, 170 mg of sodium, 117 grams of total carbs, 112 grams of sugar, and 2 grams of protein.
For those of you who are on a strict diet, this information will help you know how much you can have in each serving size.
Before you visit Dutch Bros, be sure you know what's included in each size drink.
About Dutch Bros Coffee Shop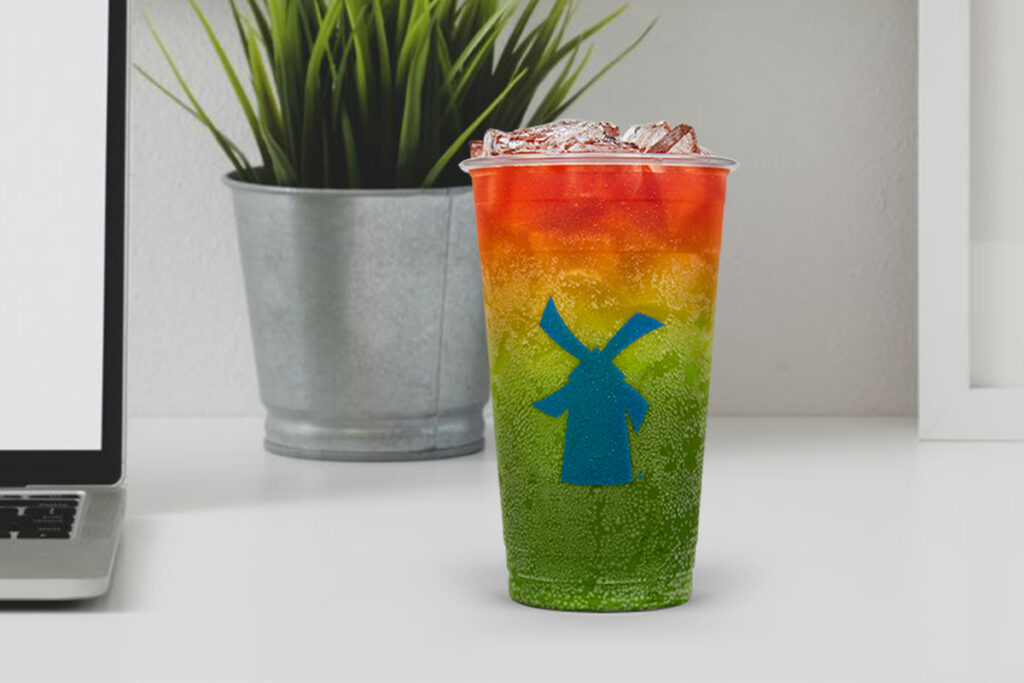 Now that you know more about this fascinating raspberry-flavored drink, let's learn about the company's history.
When Dane and Travis Boersma founded Dutch Bros in Oregon in 1992, they had no idea what they were getting themselves into.
Dutch Bros, like other coffee businesses, first made money by selling coffee to customers. Once the company started, its values and way of life set it apart from others.
The "Dutch Mafia," a name for a group of individuals working together in the coffee industry, is something that employees and franchise owners alike desire to be a part of.
In addition, the company's basic principles include responsiveness, service, and quality.
In reality, this translates to coffee shops with simple retail layouts that place a focus on personal contact with customers. The Dutch Bros' success links to their reluctance to compromise on their cultural identity.
The company has a reputation for adhering to its basic values, even if this means defying the conventional wisdom of the corporate world.
In 1999, they repurchased their first franchised firm for a sum of $1 million. They wanted to regain the property because their expectations and values were misaligned.
Dutch Bros' profitability was not due to a pandemic fluke, in fact, it exceeded both Dunkin' and Starbucks. The chain continues to outperform major competitors.
As of September 2021, Placer.ai shows that Dutch Bros had 113.8 percent more visitors compared to Dunkin' in October 2019 with an 11.9 percent growth and a 1.8 percent decrease for Starbucks.
Conclusion
Dutch Bros Shark Attack is a combination of blue raspberry, coconut, lime, and pomegranate drizzle.
We hope the information above taught you more about the Shark Attack flavor from the famous drive-thru coffee chain.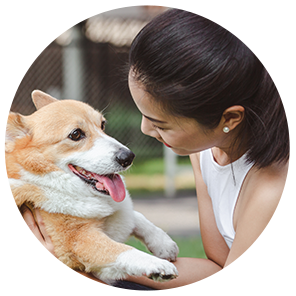 Hi, I'm Linda thanks for stopping by! We're so happy you're here. If you're a foodie and love to cook from home - you're in the right place..
LEARN MORE
Join the mailing list and receive our free newsletter!
Recipe Marker provides you with the best information about home cooking tips, recipes, ingredient substitutes and more. Check out our blog to see the latest articles.