What To Serve With Pasta Salad: 5 Best Side Dishes (Updated 2023)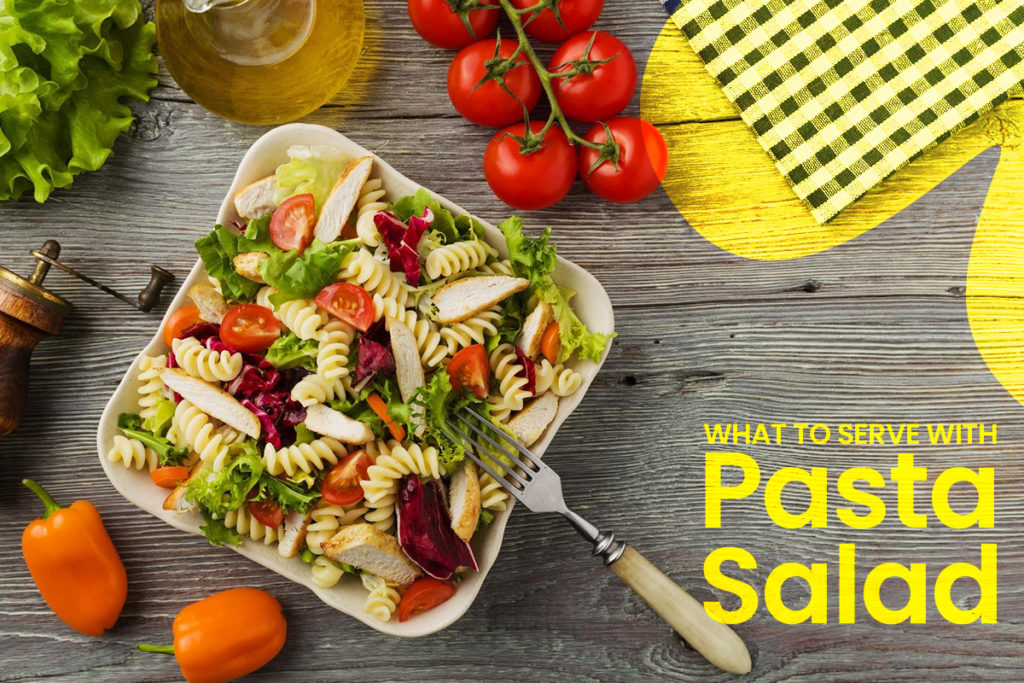 One staple potluck dish that is sure to be present at just about any event is none other than pasta salad. Need any ideas on what to serve with pasta salad?
We have gathered some popular serving suggestions.
Whether family reunions during the holidays, social events of the season, church events, or summer cookouts, pasta salad is among the most beloved family recipes that appear on these occasions.
Served either hot or cold, pasta salad is every bit as versatile as you imagine it to be. However, while it remains a popular and in-demand addition to every meal, it won't be complete without other fixings or dishes to serve it with.
Check out some of the best food items to serve with pasta salad—from protein selections to sandwiches and everything in between.
What Is Pasta Salad?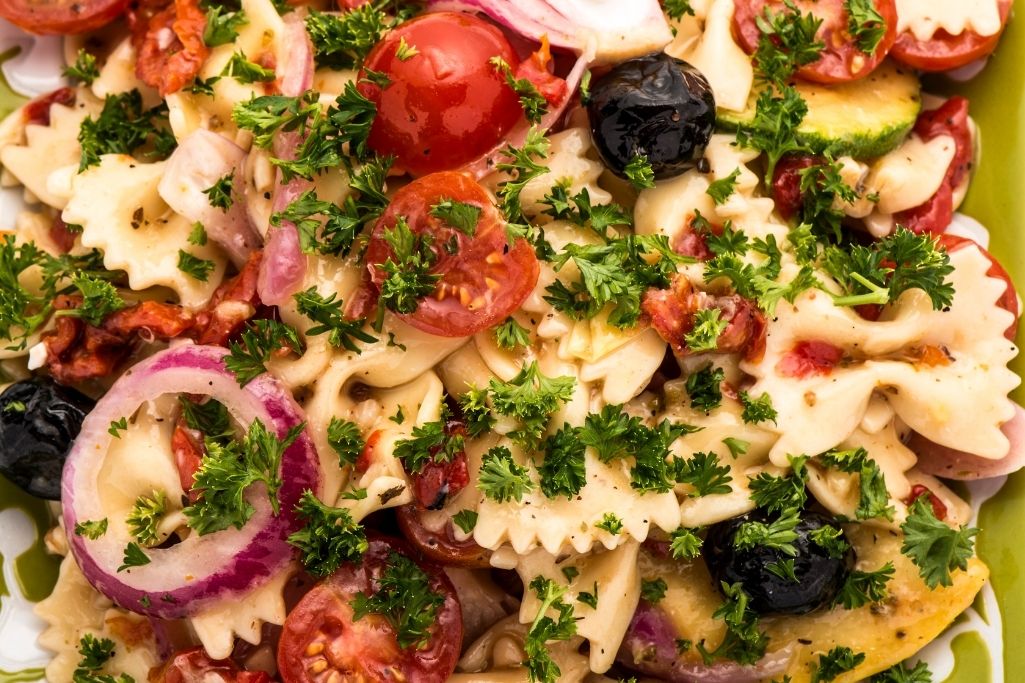 When we hear the word "salad," the first thing that comes to mind is a bowl filled with a mix of green vegetables, and various toppings, and finished off with a dressing. However, pasta salad differs slightly from this.
Simply put, pasta salad is just that: a salad dish that consists of at least one type of pasta mixed with either vinegar-, oil-, or a mayonnaise-based dressing.
The dish also includes fresh produce such as tomatoes, green or red peppers, chickpeas, olives, onions, nuts, and the like.
Most of the time, this type of salad is served cold or chilled, but it can also be served hot or warm depending on your preference.
It is most popular during the warmer months of the year because of its light and refreshing nature.
However, you can serve it year-round.
What To Serve With Pasta Salad
1. Sandwiches or Paninis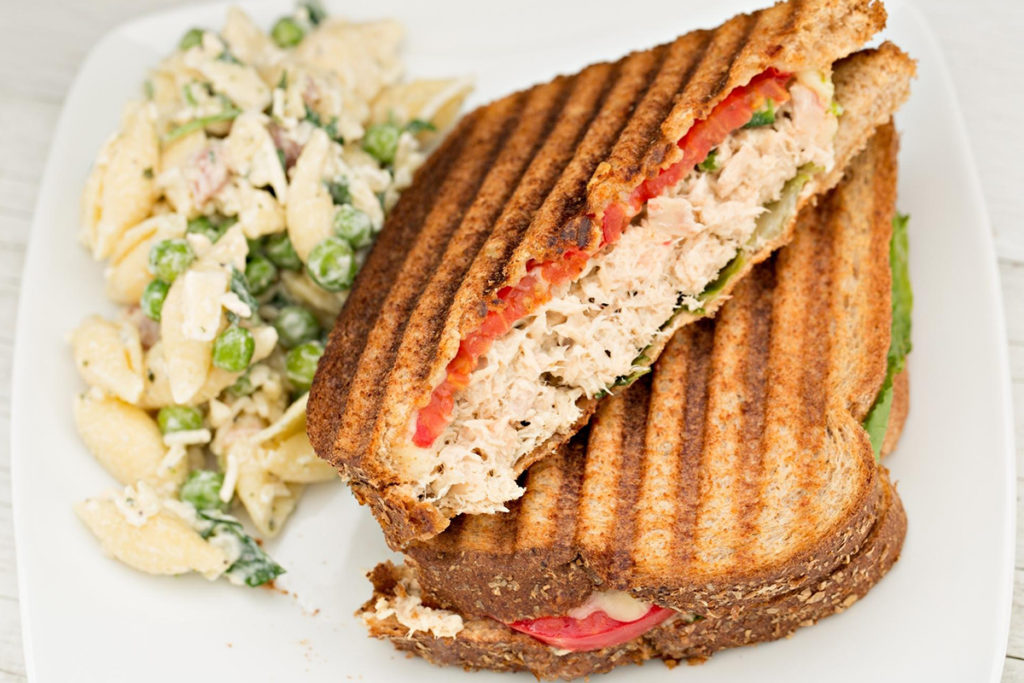 Warm and chewy pairs well with cold and creamy! When the heat is too much to bear or your day is simply too long and hectic, you'll undoubtedly want a no-fuss meal that will still fill you right up.
One of the easiest dishes to whip up when you're in a hurry is a sandwich or panini.
You can make the quintessential favorite grilled cheese sandwich or opt for an equally light and refreshing panini that will complement your pasta salad. Try filling your sandwich with vegetables, cucumber, tomatoes, olives, and the like.
For a heavier and filling fare, you can also go the protein and meat-laden route and opt for a ham sandwich, a Reuben, a corned beef sandwich, or even a meatball sub.
2. Grilled Meats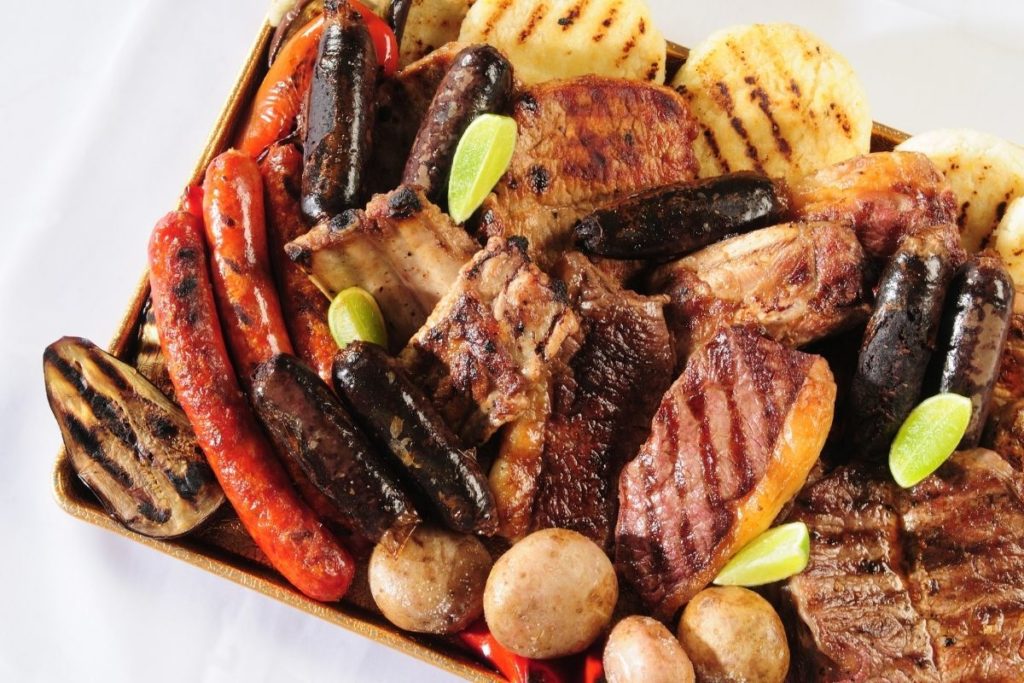 Warmer days mean outdoor gatherings and grilling events with your friends and family. Of course, the stars of the show are grilled meats.
From slabs of barbeque to pieces of chicken, and juicy steaks, these are all great partners when you're serving pasta salad.
The smokiness of these grilled meats will lend a nice contrast against the lightness and freshness of the pasta salad. The complexity of flavors is sure to be something that you'll look for again and again.
3. Hamburgers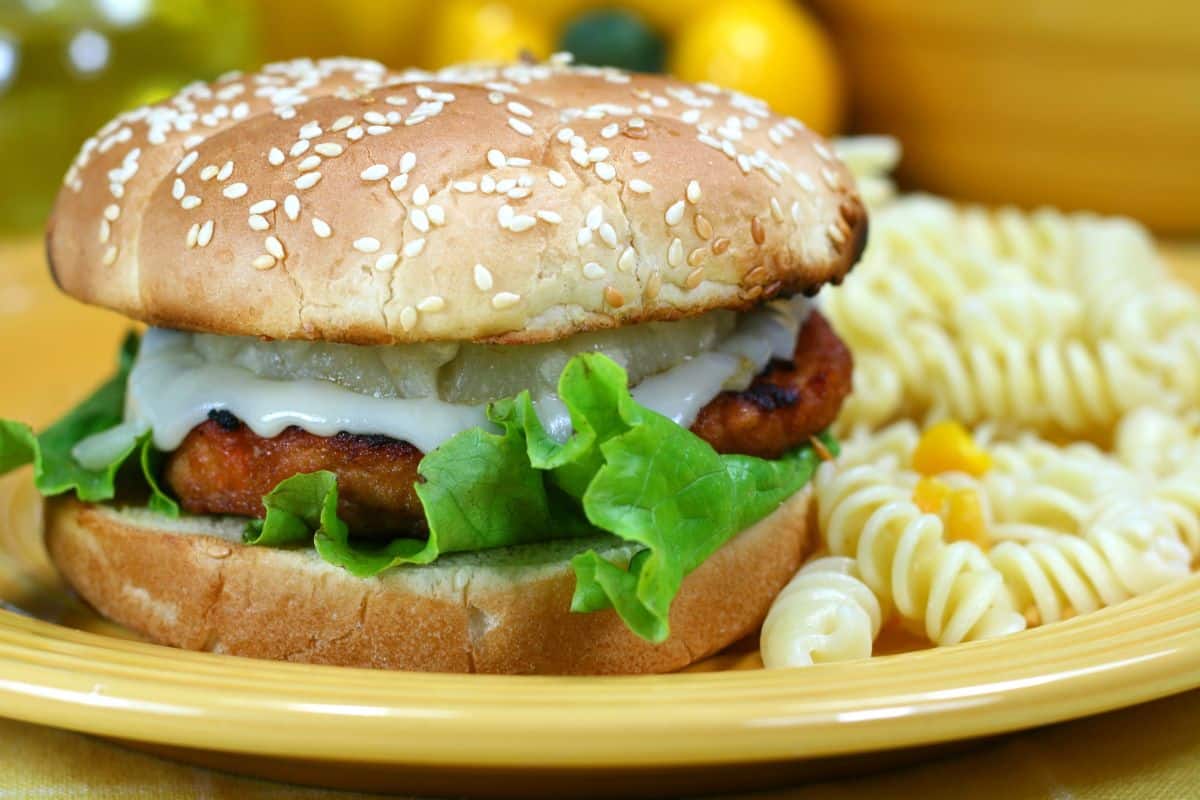 Speaking of grilling things up, you might as well take advantage of the situation and grill burgers alongside your meats, right?
Just like sandwiches, these are quite easy to make, but you can taste the nuances in flavors, especially with the smoky taste that adds depth to your meal.
Meanwhile, the pasta salad's light, tangy, and refreshing taste will be the best foil to cleanse your palate and make your tastebuds ready for more bites.
4. Fried Chicken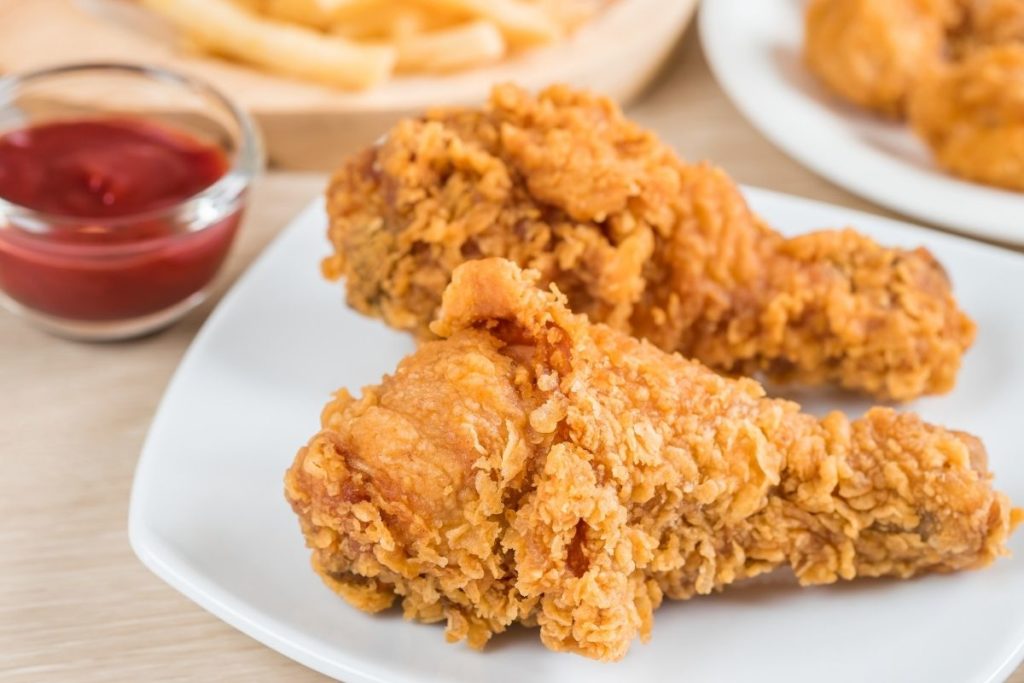 Pasta and fried chicken are some of the most popular combinations out there. Mac n' cheese anyone? Make a more refreshing version by serving pasta salad with your fried chicken.
The fried chicken imparts a crunchy and crispy texture that opens up to perfectly moist and juicy meat that's filled with umami.
Plus, it helps that the crispy skin will leave you wanting more.
Fried chicken can leave an oily taste in one's mouth. But pasta salad remedies that and gives your palate a refresher with its balanced flavors.
5. Corn on the Cob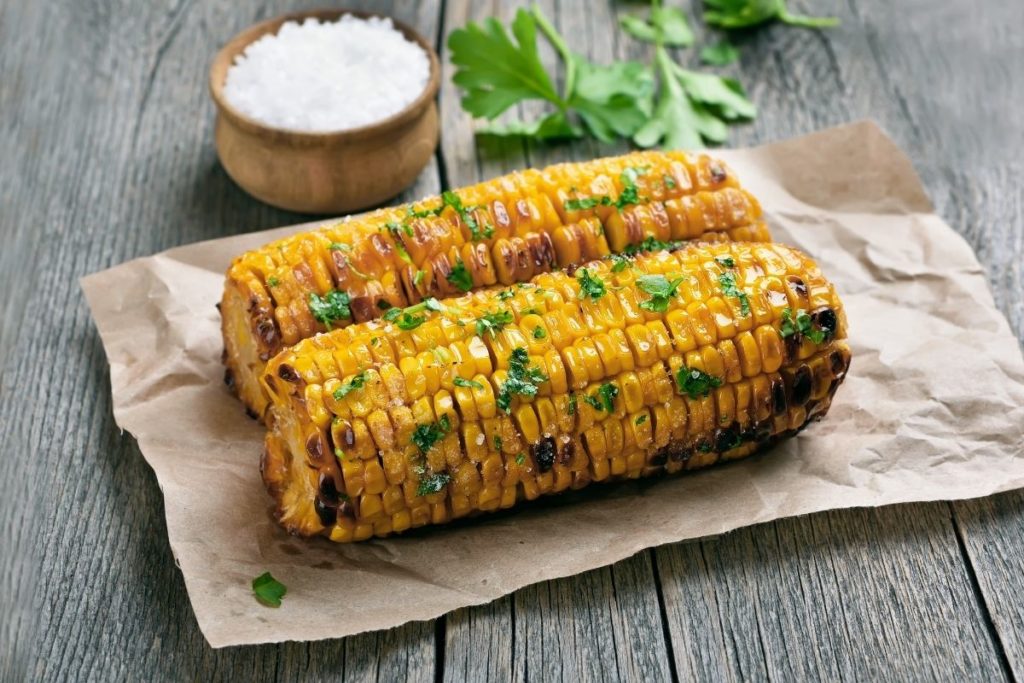 Corn on the cob, otherwise known as grilled or boiled corn, is yet another dish that pairs well with pasta salad. Not only is it sweet, but it also brings on the crunch, something pasta salad usually lacks.
Also, corn on the cob is equally bright and vibrant as the pasta salad dish, making for an attractive dish altogether.
Final Thoughts
Pasta salad is truly one for the books. With its endless options and variations, it's not at all surprising it is a staple dish at gatherings.
Pair it with any of the food items above and you will have a feast that hits all the right spots.
Hope you enjoyed our list of the most popular side dishes for pasta salad.
Print
5 Best Pasta Salad Side Dishes
Check out these great Side Dish Recipes for Pasta Salad that have been shared on Pinterest.
Instructions
Click on each link above to view the pin and recipe.
Obtain all the necessary ingredients to make the recipe.
Follow the steps to create your side dish.
Enjoy your delicious meal =)
Keywords: Best Pasta Salad Side Dishes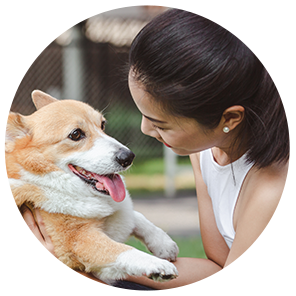 Hi, I'm Linda thanks for stopping by! We're so happy you're here. If you're a foodie and love to cook from home - you're in the right place..
LEARN MORE
Join the mailing list and receive our free newsletter!
Recipe Marker provides you with the best information about home cooking tips, recipes, ingredient substitutes and more. Check out our blog to see the latest articles.