12 Best Sides To Serve With Beef Wellington (Updated 2023)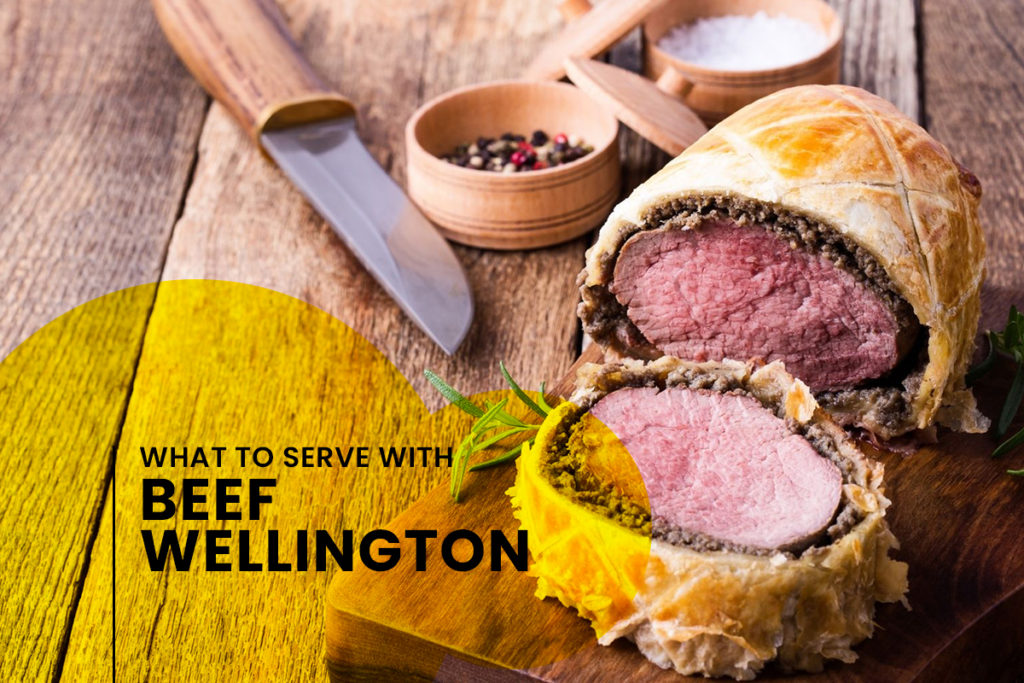 Are you wondering what sides go well with Beef Wellington? Check out some of the best side dishes to serve with this main course at your next meal. From vegetables to rice, there is so much to choose from that is simple but delicious.
When it comes to pairing food with Beef Wellington, you will want to prepare dishes that match the beef's distinct flavors, aroma, and textures.
What to Serve with Beef Wellington
1. Asparagus with Hollandaise Sauce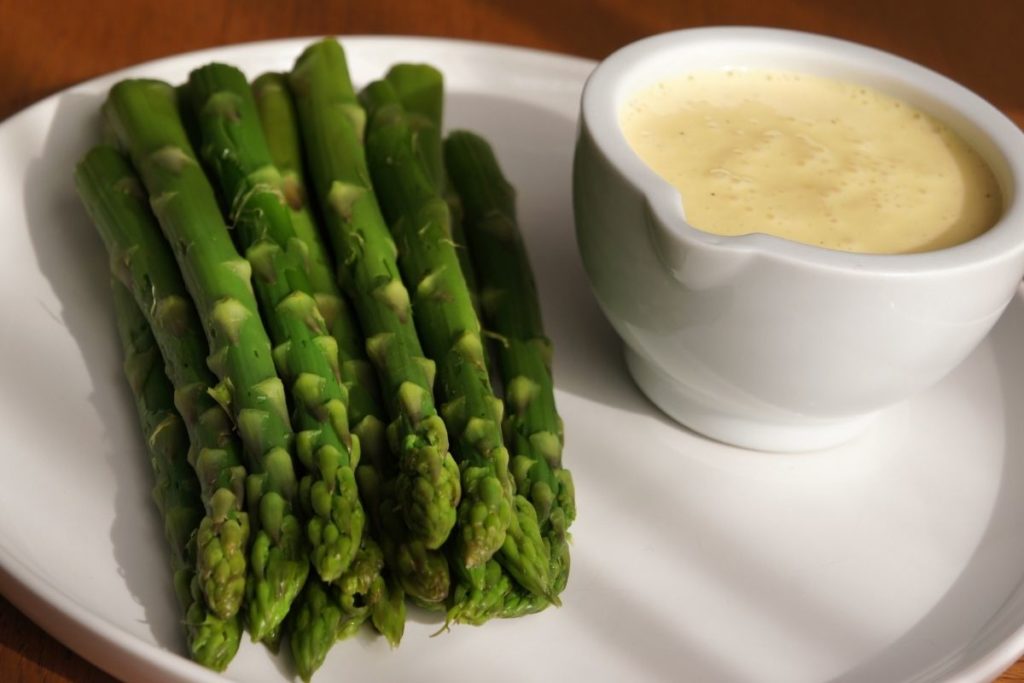 Choose a classic side dish for your classic meal. Asparagus with hollandaise sauce suits Beef Wellington perfectly.
To make this dish, simply sauté asparagus with a pinch of salt and pepper. Then, spread creamy, luscious hollandaise sauce over the crisp asparagus. You can also opt to steam or grill the asparagus.
2. Broccoli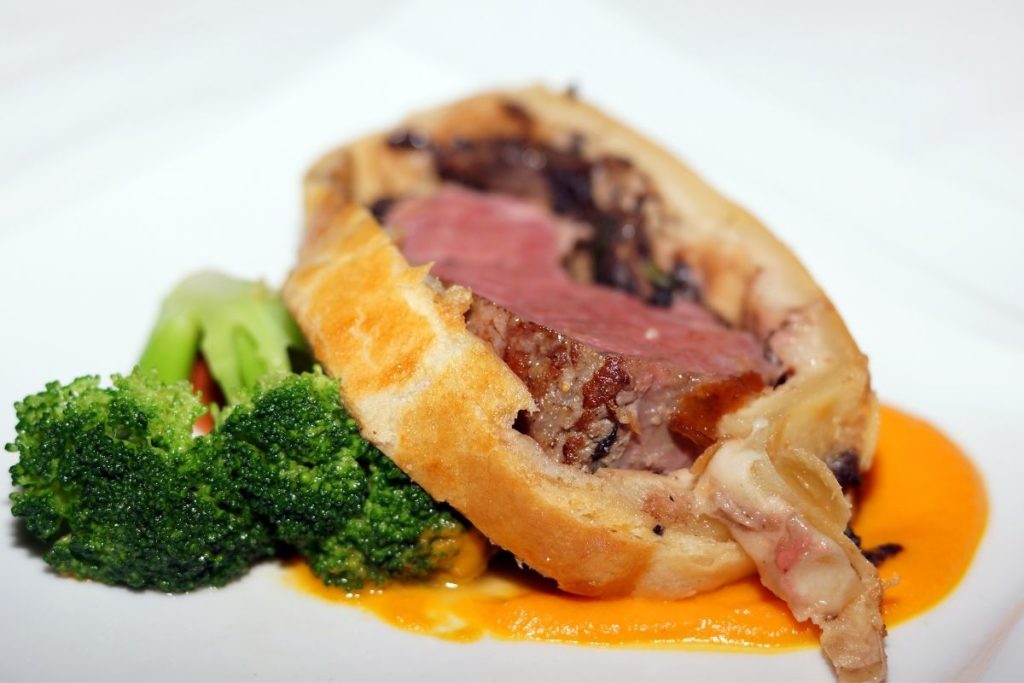 For a nutritious vegetable option, you can also serve broccoli with Beef Wellington. It has a fresh and clean taste that complements the savory main dish.
To prepare, simply broil broccoli to give it a nice brown color and bring out more flavor.
3. Green Beans Almondine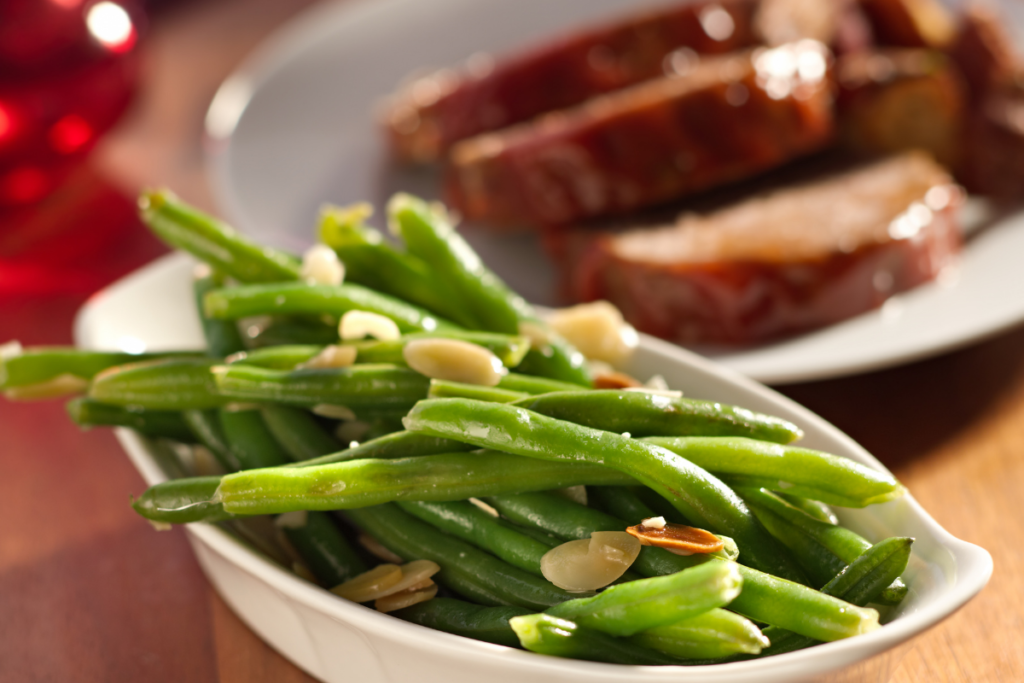 Green beans are an excellent side dish with beef since they are light and hearty. They are a refreshing side dish for your delectable Beef Wellington.
This side dish is quick and easy to prepare. Cook the green beans with a bit of salt, then add some sautéed, chopped almonds. Finish it with a squeeze of lemon juice. That's it. Serve and enjoy.
4. Salad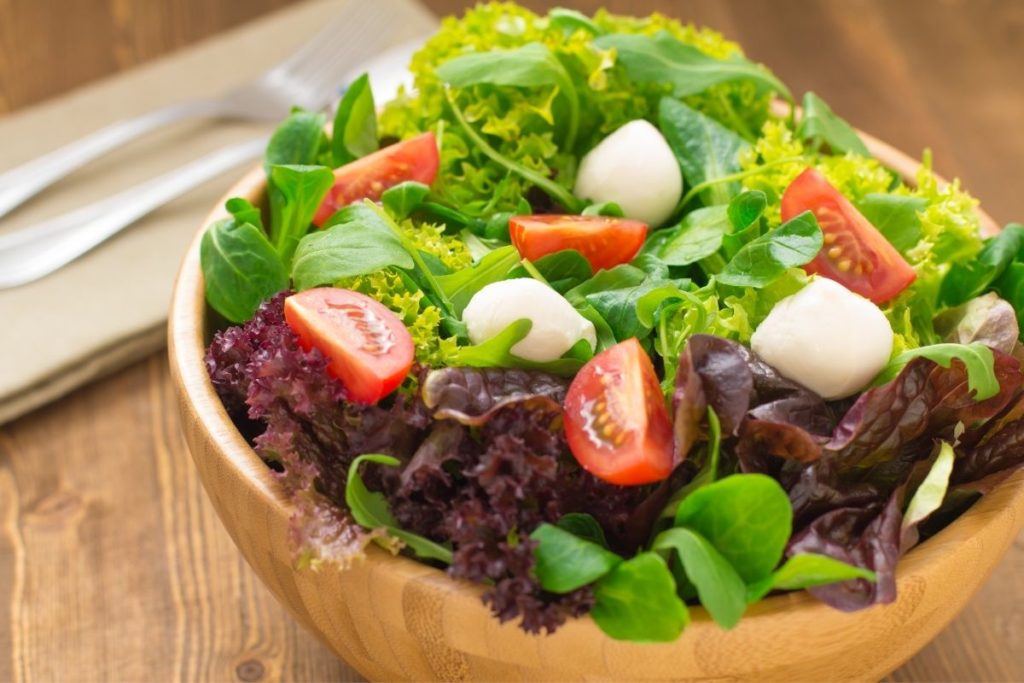 Another healthy and refreshing side you can have is a salad. Salad is a superb addition to delicious Beef Wellington.
You can choose any salad you want. A mix of vegetables, fruits, nuts, cheese, protein, and dressing is delicious.
5. Rice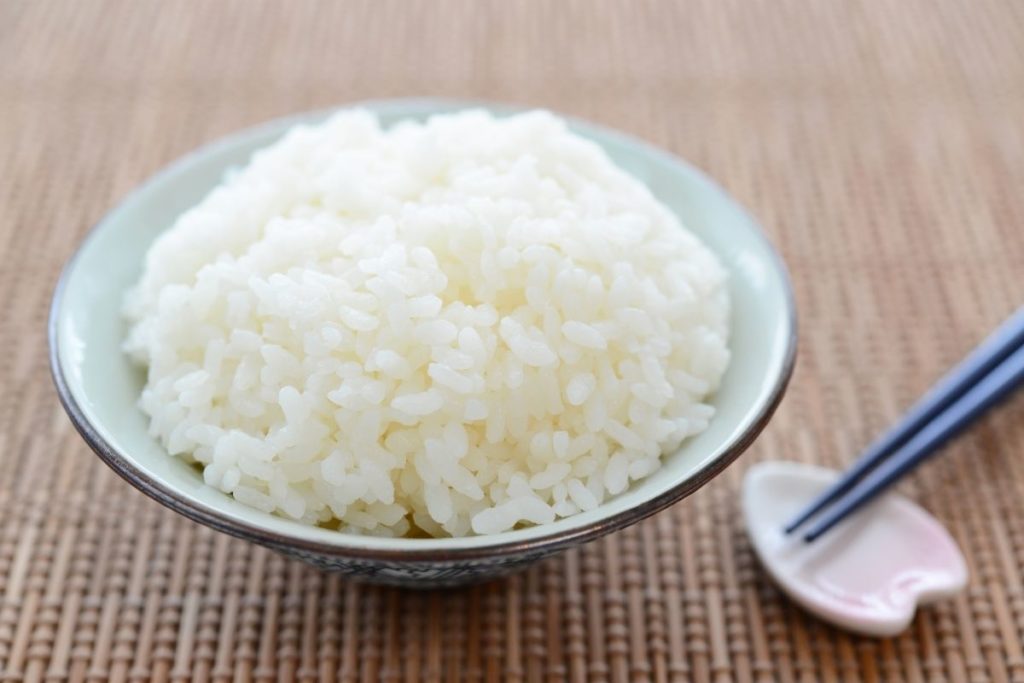 A staple food in many countries, rice matches any meat meal well, including Beef Wellington. It has a mild taste and soft texture. Plus, rice is easy to cook and simple to digest.
Besides, starches go nicely with many beef dishes. Starchy meals are also filling, so they are excellent for satisfying hunger and cravings.
6. Rice Pilaf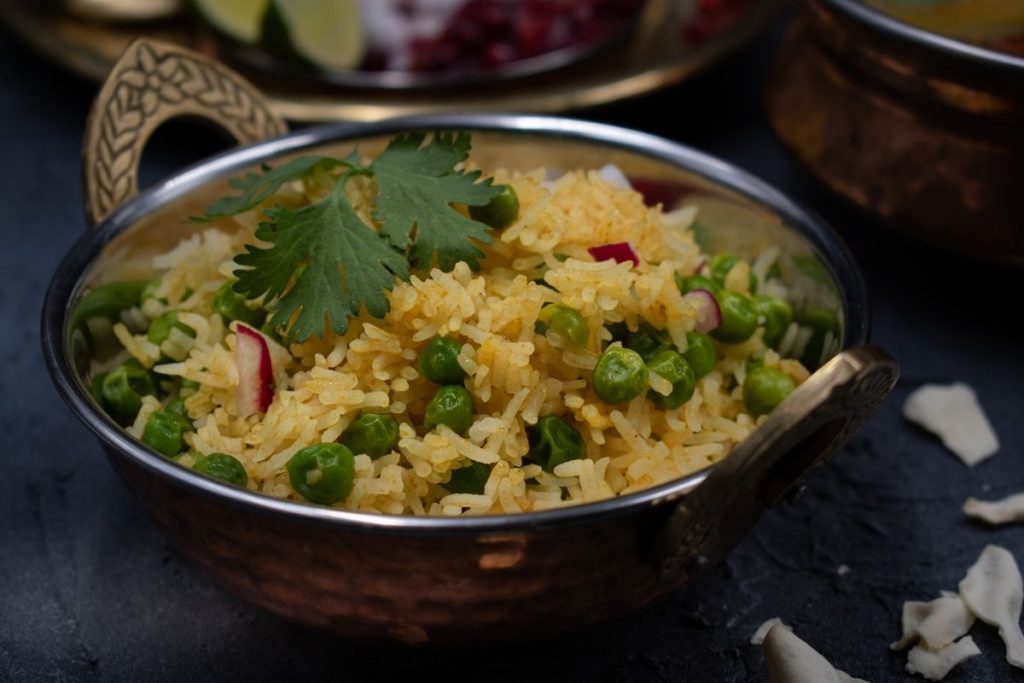 Take your meal to the next level by making pilaf instead of plain steamed rice as a side dish. This option offers a tasty and satisfying dining experience.
To make rice pilaf, simply add some vegetables, herbs, stock, and spices to the rice. With only a few basic additions, your rice will overflow with flavor.
You can opt to use brown rice rather than white rice for a healthier alternative.
7. Quinoa Pilaf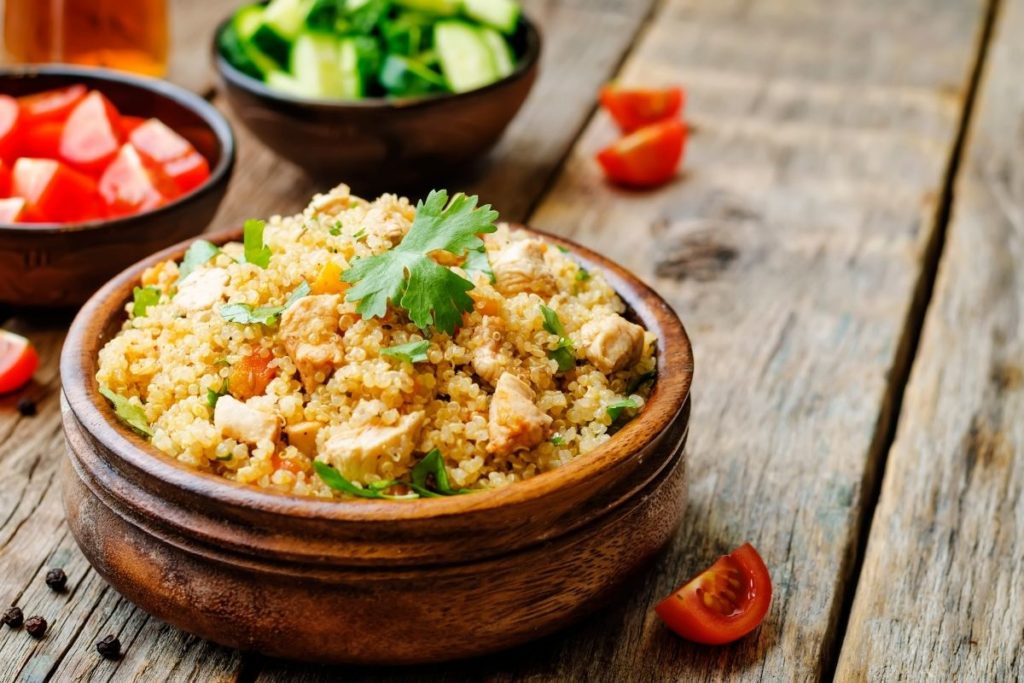 For a protein-rich side dish, try quinoa pilaf. Quinoa is a versatile grain that is a great source of amino acids. It makes a great pasta or rice alternative.
Pilaf is made in the same way as risotto, except with quinoa rather than Arborio rice and using chicken broth in place of wine.
8. Risotto With Mushrooms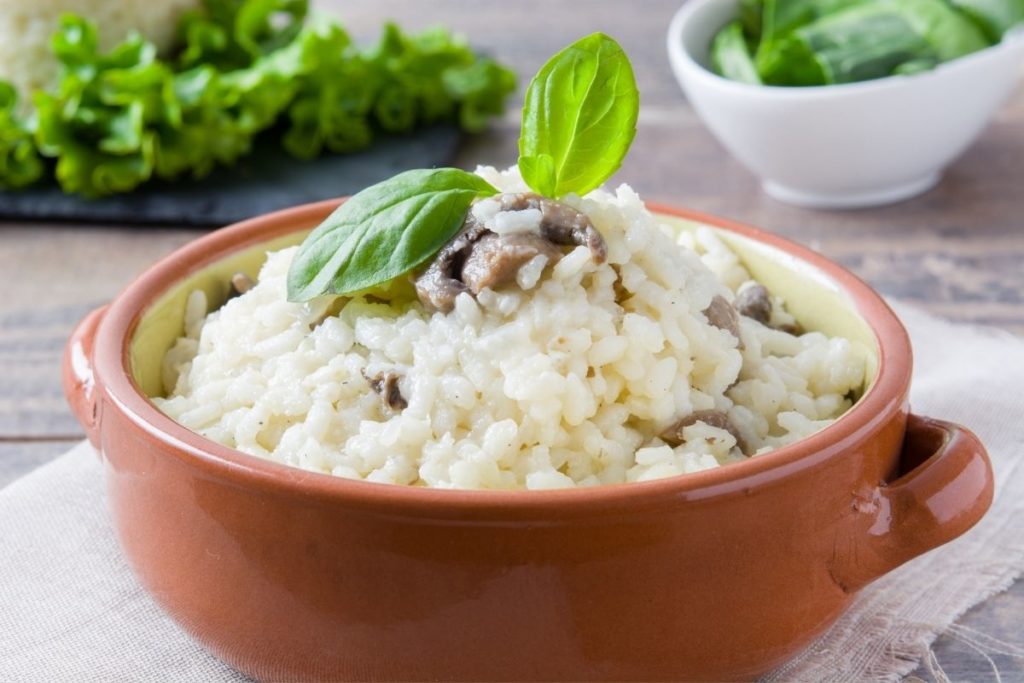 A sumptuous dish of risotto filled with savory mushrooms is ideal with Beef Wellington.
It is just as full, tasty, and sophisticated as the main course, so it won't disappoint.
9. Mashed Potatoes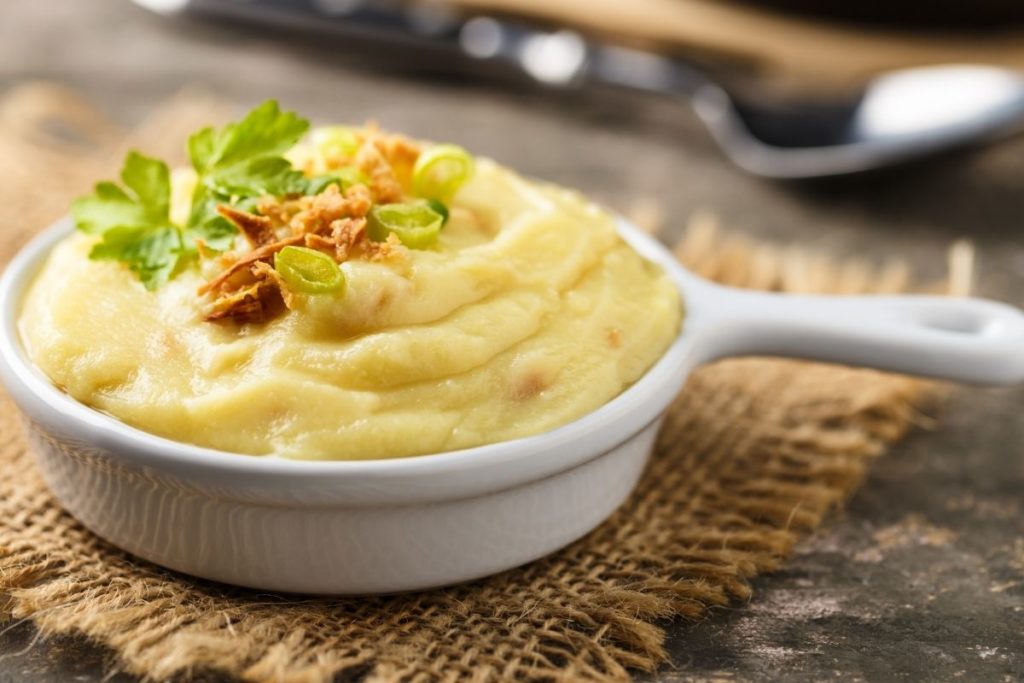 Potatoes are a wonderful addition to almost every meal. Mashed potatoes are light and soft, with just enough creaminess to make each bite indulgent.
You can prepare this versatile dish in a variety of ways. You may go with the simplest recipe, which includes milk, butter, and sour cream, or add some flavor by combining it with garlic.
10. Baked Sweet Potato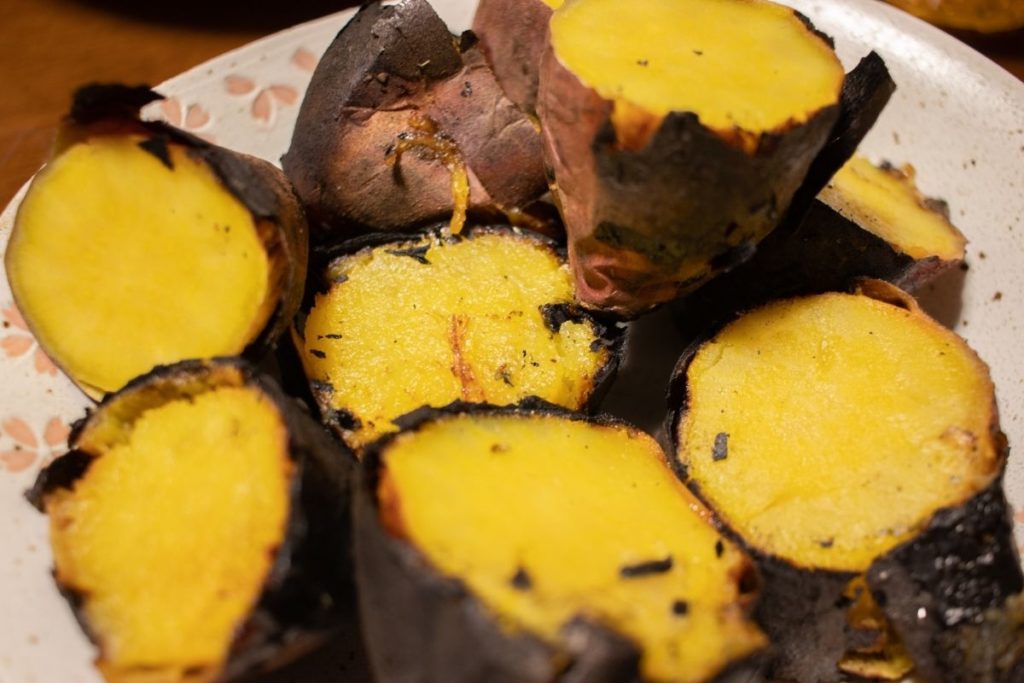 Do you want a hint of sweetness? Baked sweet potato is highly recommended for you. It is a comforting and filling side dish for your Beef Wellington.
It also does not take much work to prepare. Simply bake a sweet potato and spread butter on it.
11. Carrot Puree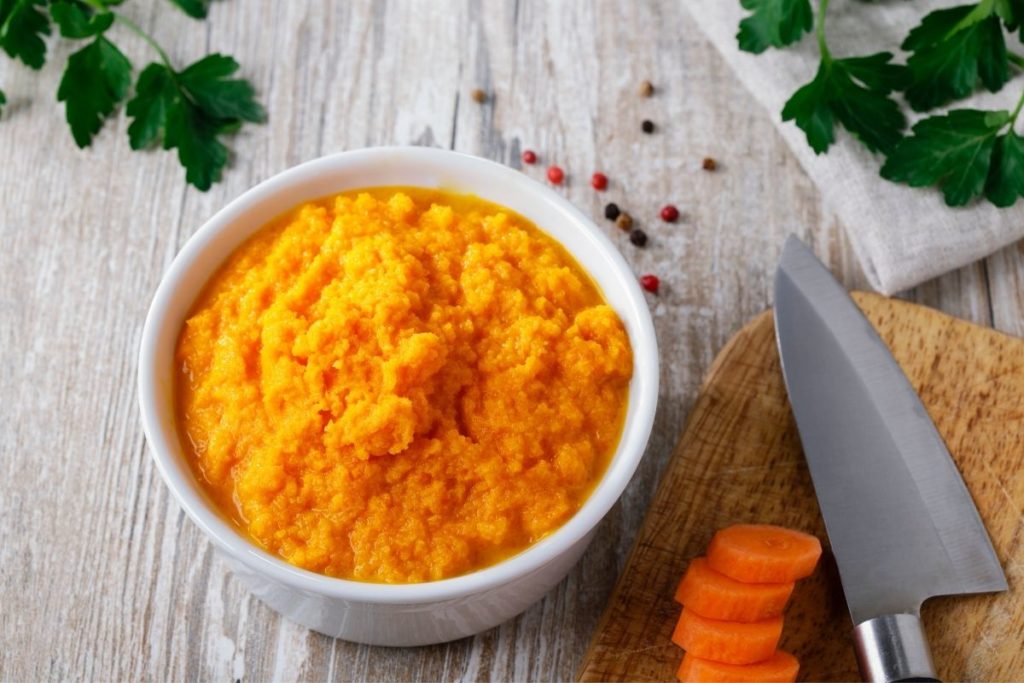 Add vibrant color and refreshing taste to your Beef Wellington with carrot puree. This side dish is simple to prepare.
In a blender, add the carrots and a pinch of ginger and cinnamon. Then, puree until soft.
12. Polenta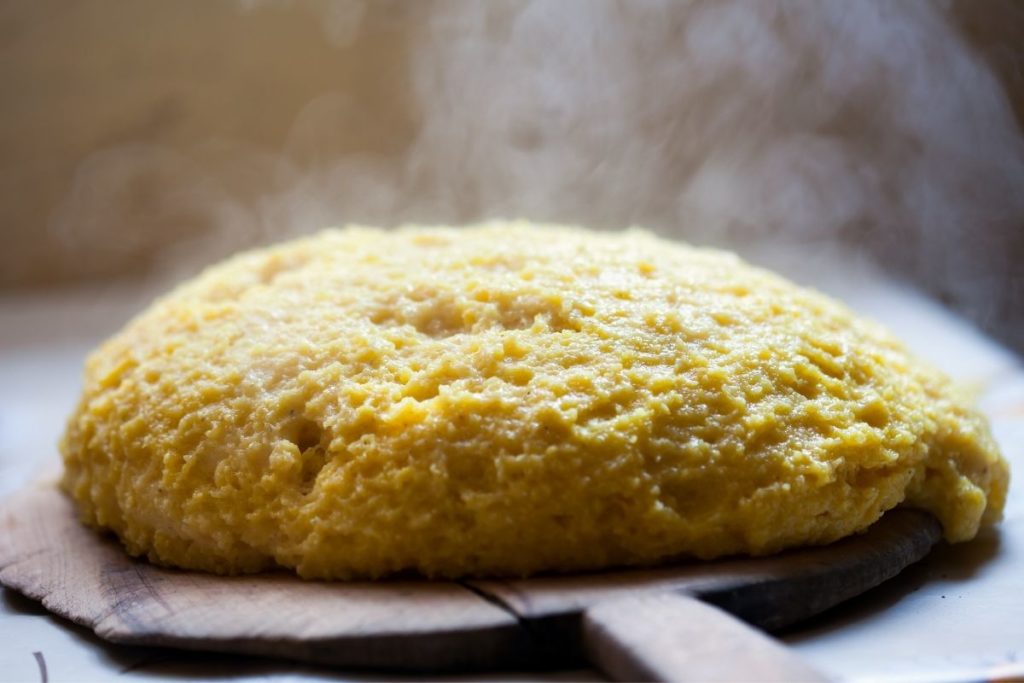 How about a creamy cornmeal porridge? Polenta pairs well with a variety of meals, just like Beef Wellington.
It is a particularly fantastic pick because its richness coats the palate with a light and refreshing taste.
What Is Beef Wellington?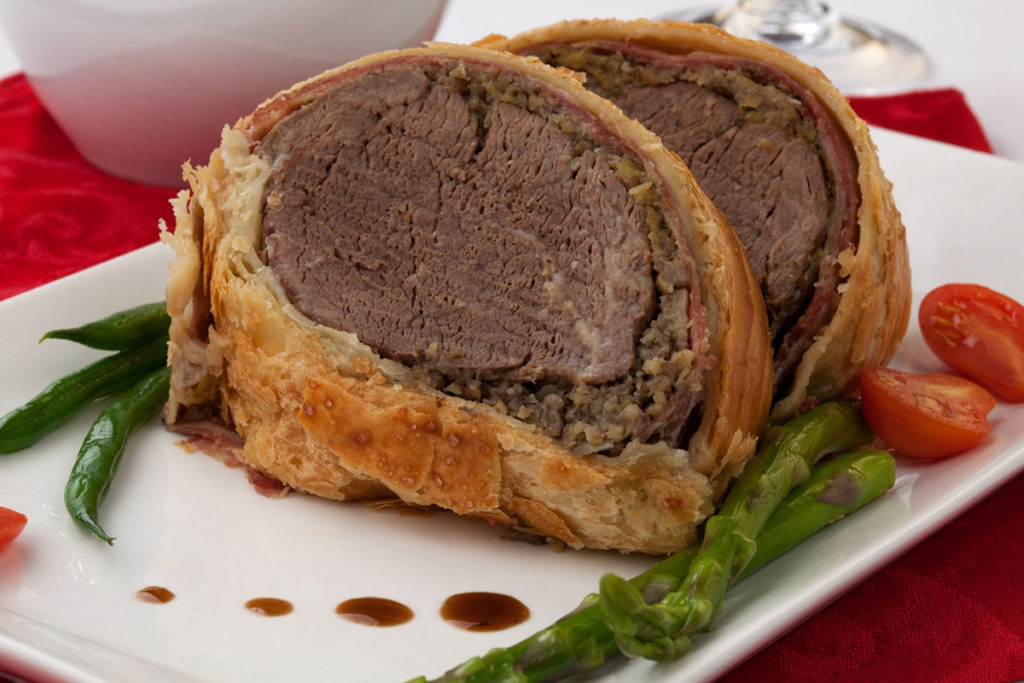 Beef Wellington is a steak dish comprising a beef tenderloin coated in layers of pâté and duxelles. Duxelles is a mixture of chopped mushrooms, shallots, and herbs that are sauteed in butter.
The full dish is wrapped in puff pastry and then baked until golden and crispy. Beef Wellington has a delectable blend of flavors and textures.
The Bottom Line
Beef Wellington is delicious by itself. However, this rich meal tastes great with a side dish to balance or enhance it.
So, if you are unsure what to serve with Beef Wellington, just try the suggestions above.
Print
12 Best Beef Wellington Sides
Check out these great Side Dish Recipes for Beef Wellington that have been shared on Pinterest.
Instructions
Click on each link above to view the pin and recipe.
Obtain all the necessary ingredients to make the recipe.
Follow the steps to create your side dish.
Enjoy your delicious meal =)
Keywords: Best Beef Wellington Sides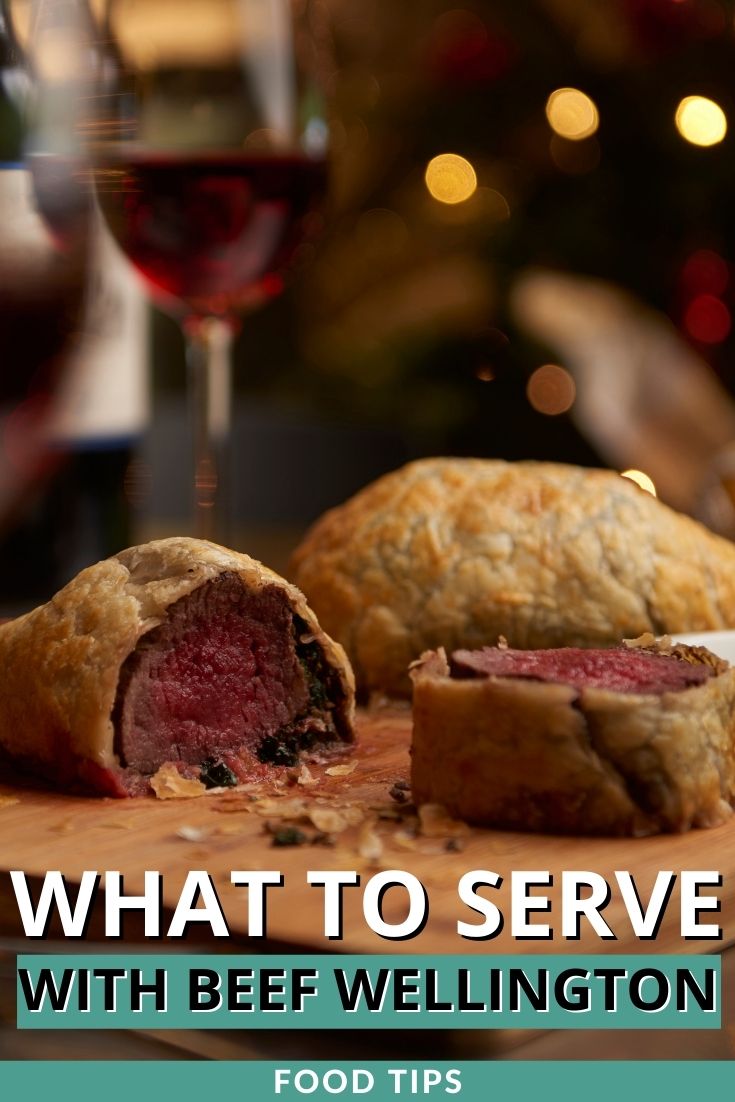 Hi, I'm Linda thanks for stopping by! We're so happy you're here. If you're a foodie and love to cook from home - you're in the right place..
LEARN MORE
Join the mailing list and receive our free newsletter!
Recipe Marker provides you with the best information about home cooking tips, recipes, ingredient substitutes and more. Check out our blog to see the latest articles.