What to Serve with Chicken Salad? 6 Best Side Dishes (updated 2023)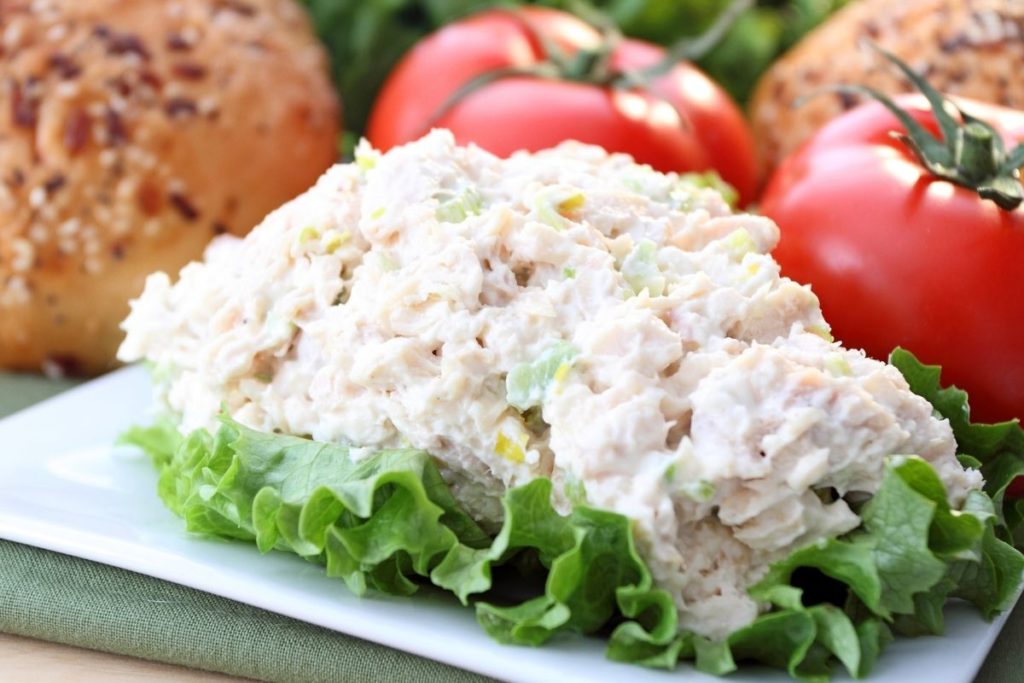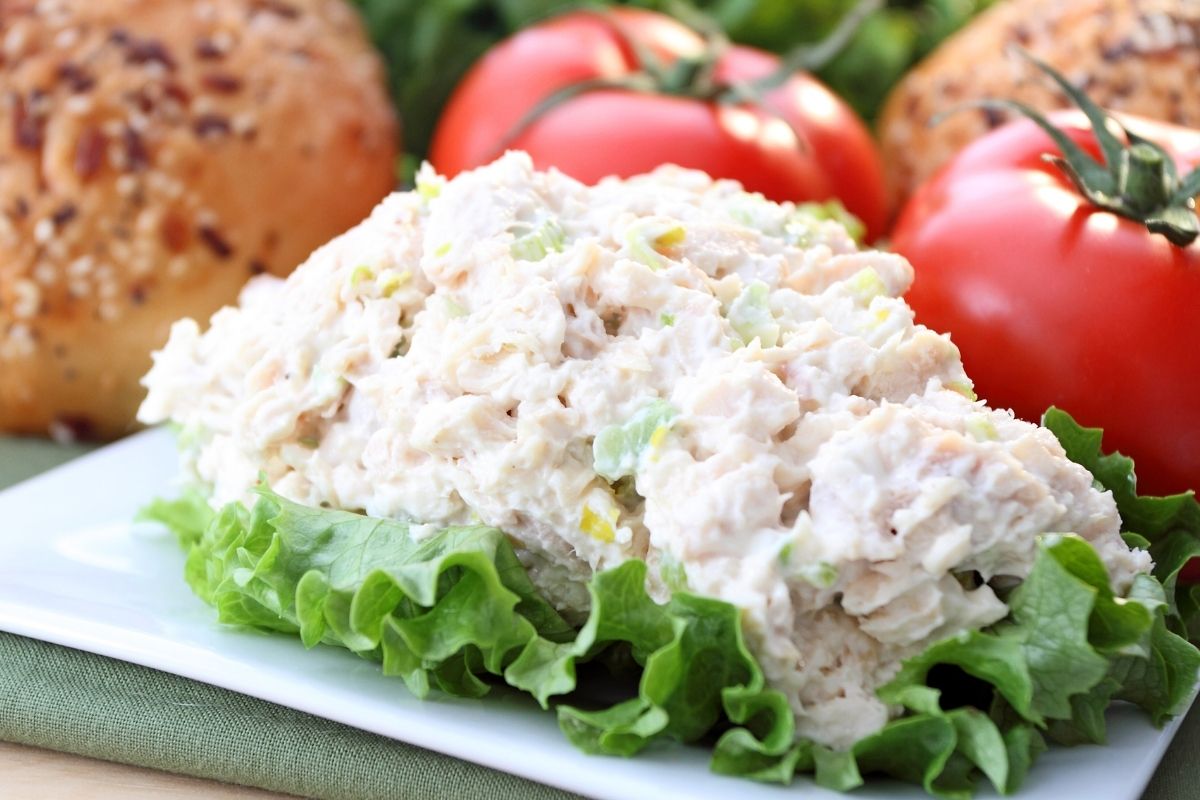 Are you wondering what you can serve with chicken salad? Stick around as we share some popular side dishes.
Though summer is long gone, with the chilly weather starting to set in, there's nothing like a serving (or two) of our favorite chicken salad.
Not only does this dish remind us of picnics and the warmth of being with family and friends, but also of the great outdoors and, of course, basking in the sun.
After all, this dish appears in just about any summer gathering. Not only is it a quick and delicious dish to whip up, but it also pairs well with numerous sides.
If you want to create a quick nostalgic meal or simply want to bring something easy to the office, you can't go wrong with this favorite go-to recipe.
Pair it with some of the side dishes you'll find in this article and it will take you to a whole other dimension.
What Is Chicken Salad?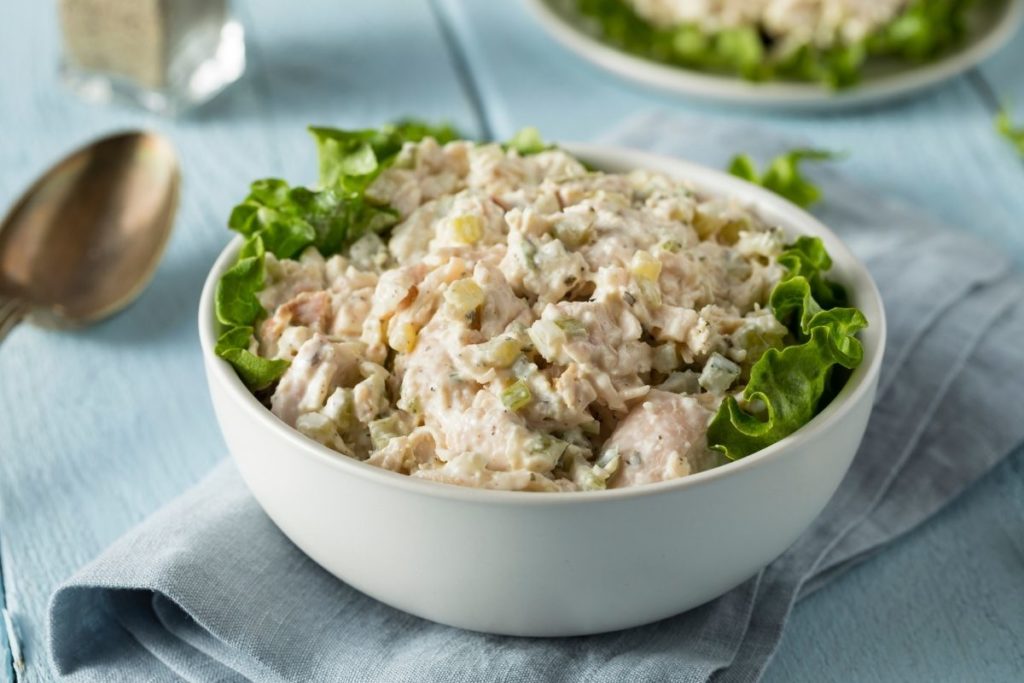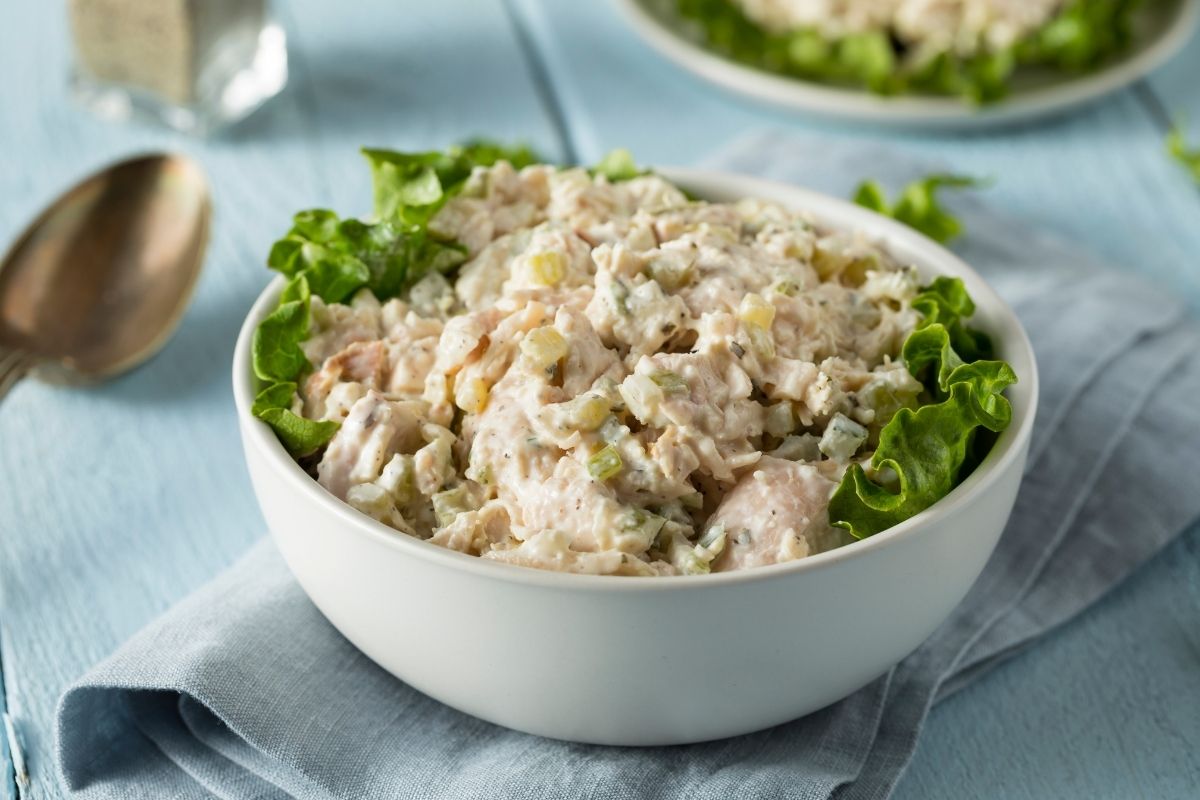 Chicken salad recipes vary as greatly as people do.
Simply put, chicken salad is a type of mayonnaise-based salad featuring chicken as the main ingredient.
It normally is served cold, providing a refreshing taste and contrast to otherwise sweltering weather.
Besides the star of the show, other ingredients in the mix include mayonnaise, hard-boiled eggs, pickles or pickle relish, red and green bell peppers, onion, and celery.
Mustard also makes an appearance in some households. Other chicken salad varieties can have fruits such as grapes or dried cranberries, apples, and many others.
Although you can consume chicken salad on its own, pairing it with other dishes and staples will elevate the experience.
Plus, it's a great way to transform leftovers and make them into something new.
Best Side Dishes to Serve with Chicken Salad
1. Green Salad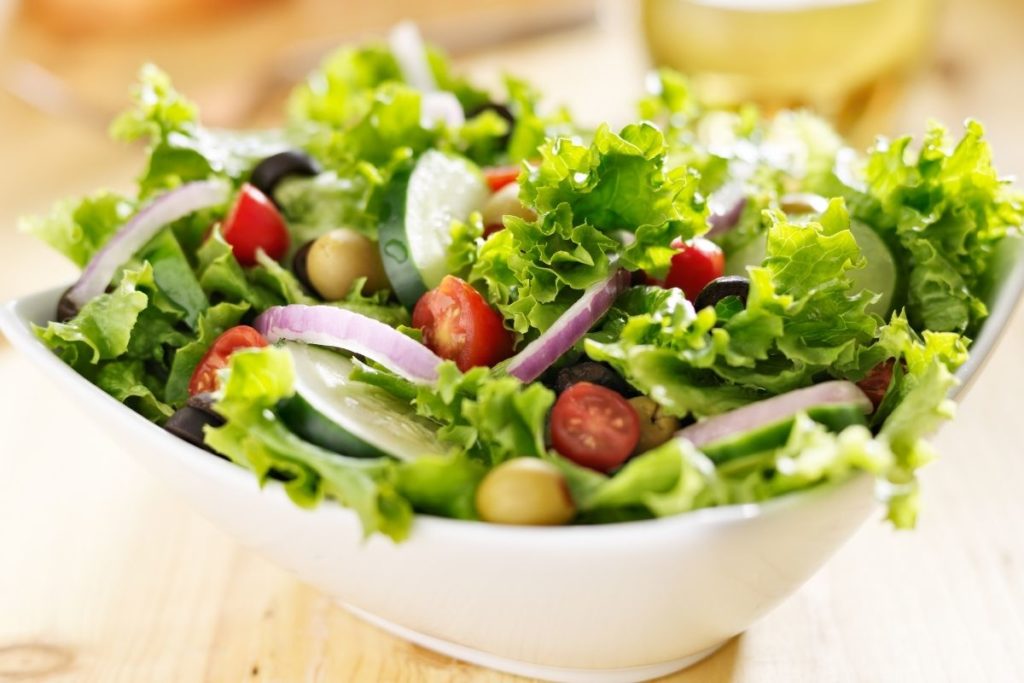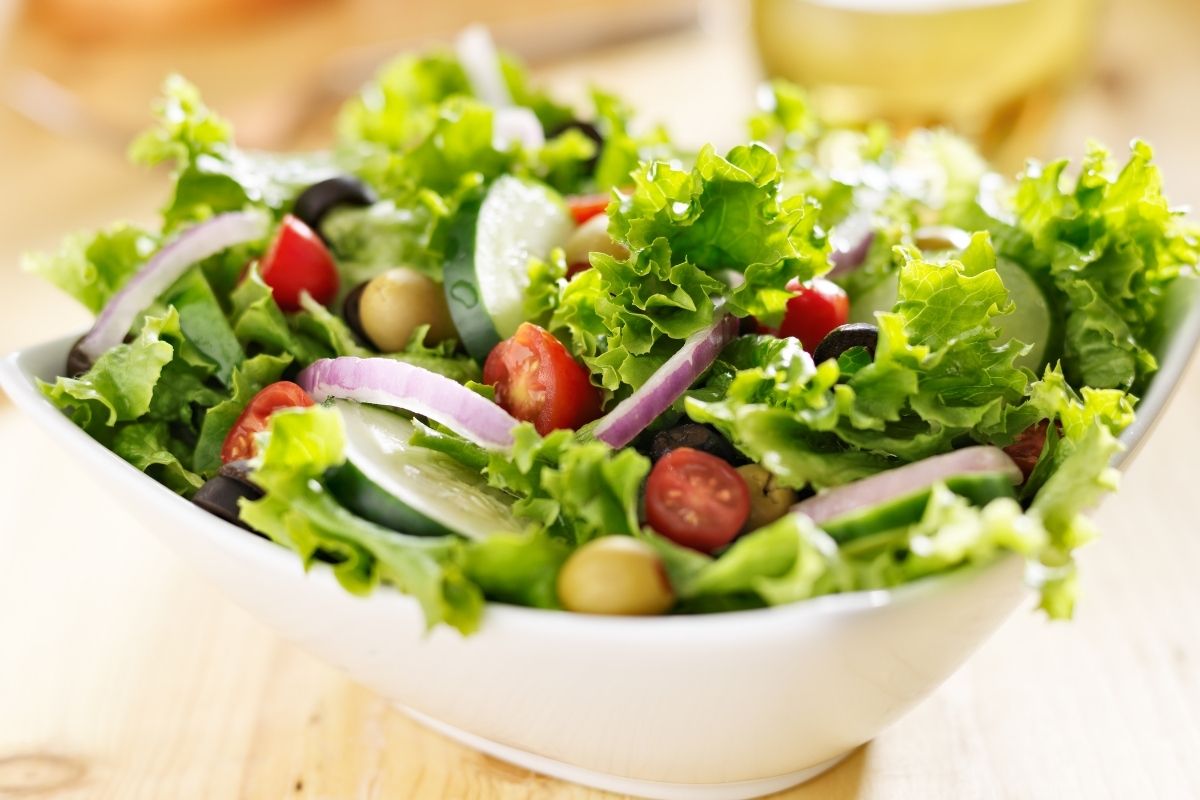 Since mayonnaise can taste quite rich and cloying, why not add some brightness to your dish by pairing it with some green salad?
Besides lettuce, you can also throw in kale, arugula, spinach, and other greens you want.
Add in some bright red cherry tomatoes and even some onions to give some acidity.
You can also opt for a vinaigrette-based salad to cut the already creamy taste of your chicken salad.
2. Bread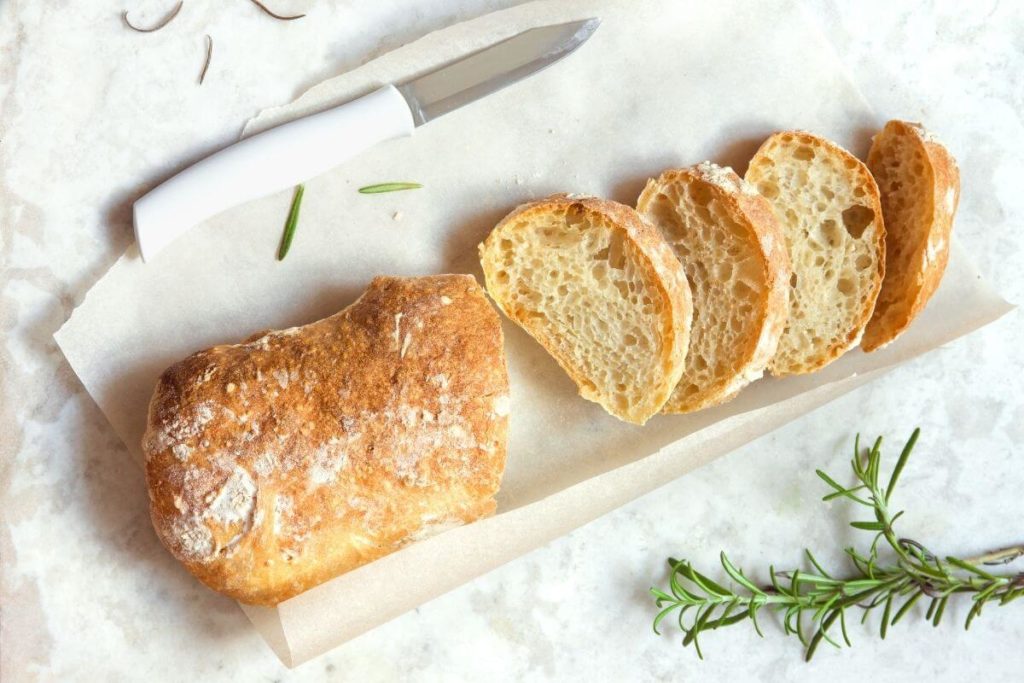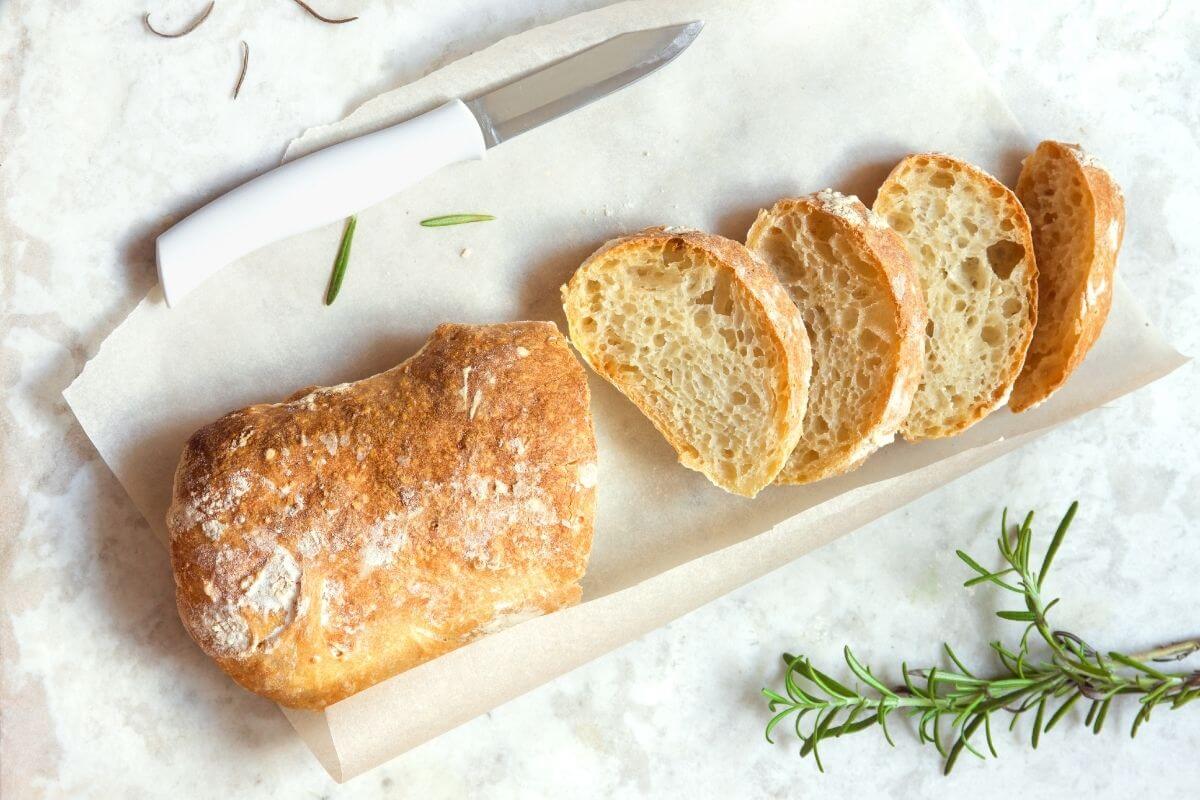 Chicken salad transforms into a light and filling meal with just the addition of bread.
Since bread provides carbohydrates, this lends a complete meal that will help power you through the day.
Plus, it offers a nice contrast to the protein that poultry already provides.
Finish your sandwich with the works – lettuce, tomatoes, and even some mustard, if you will.
However, make sure to hold back on the mayo since chicken salad typically already comes with plenty.
Try it with white, multi-grain, or whole-grain bread.
You can even use a tortilla or pita bread and add some hummus for extra richness.
For those who like some crunch or heft, with the mayo's ability to easily soak into the bread, you may want to explore rye, sourdough, or even baguettes to serve your chicken salad with.
3. Soup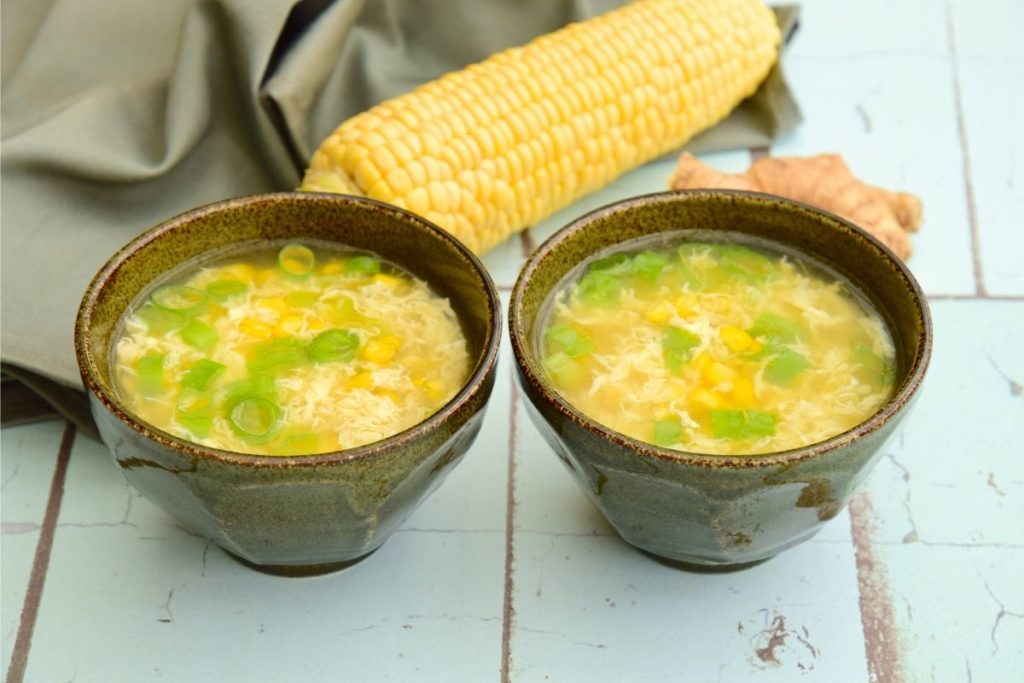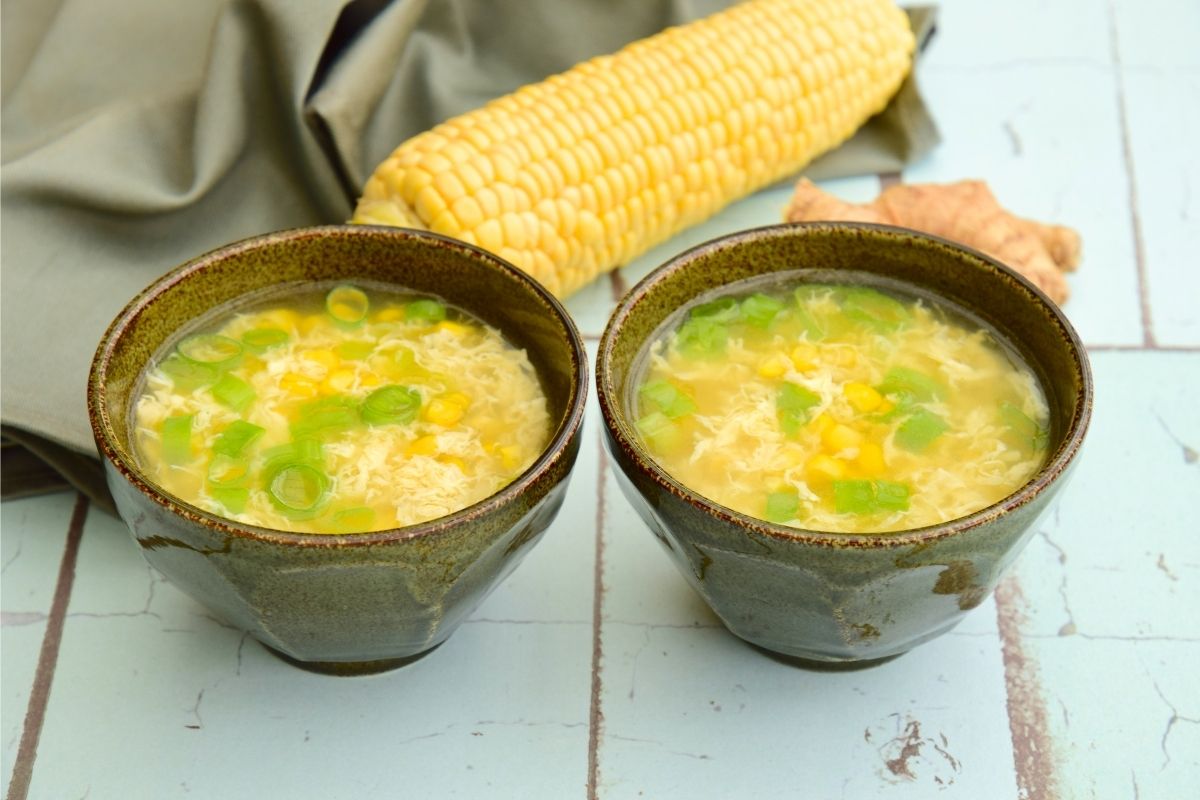 Since chicken salad is generally served cold, you can pair it with a nice hot soup, especially after a long day of work.
Corn and egg-drop soup will work wonders and will instantly transport you back to your childhood.
You won't find anything as comforting as this.
For those who want an earthier taste, you can also try your hand at making some mushroom soup or even some French onion soup.
4. Potato Chips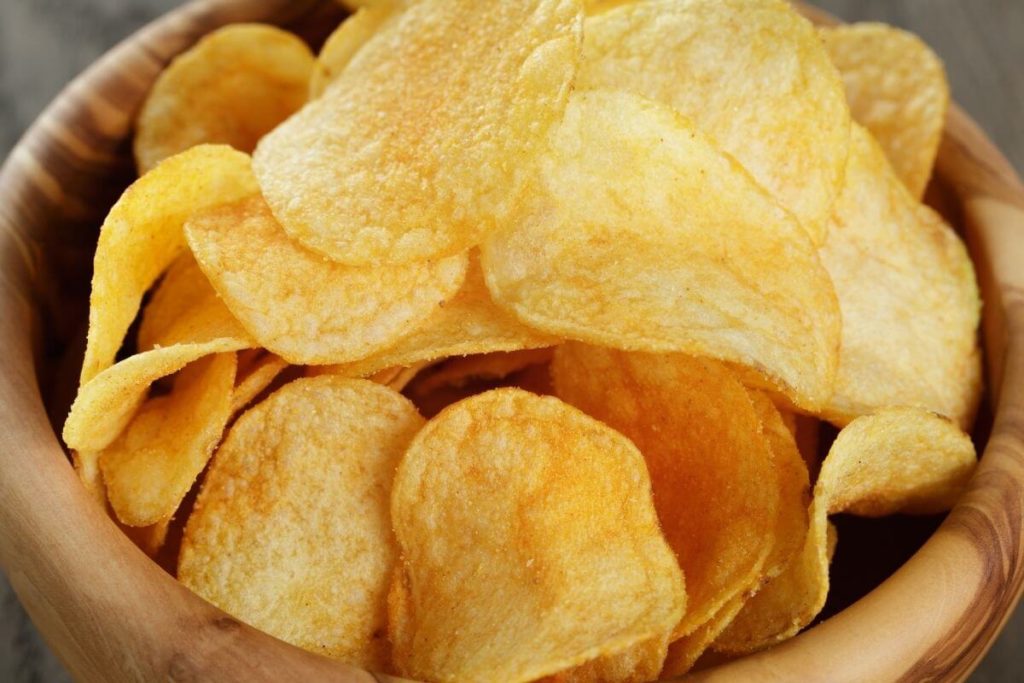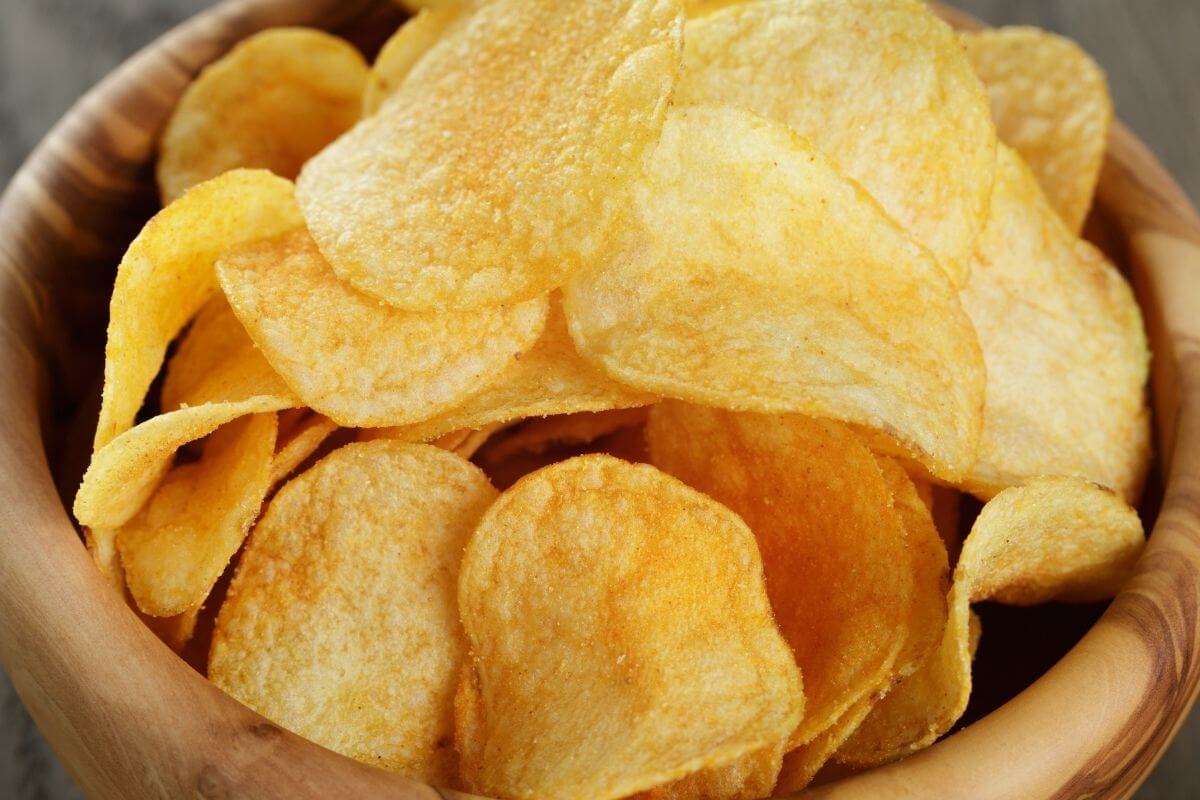 Snack lovers know the struggle of eating a bit too much.
To help you jumpstart your healthy eating journey, why not eat your usual potato chips with some chicken salad?
The salad can become a dip of sorts, a worthy alternative to sodium-laden ones on the market.
5. French Fries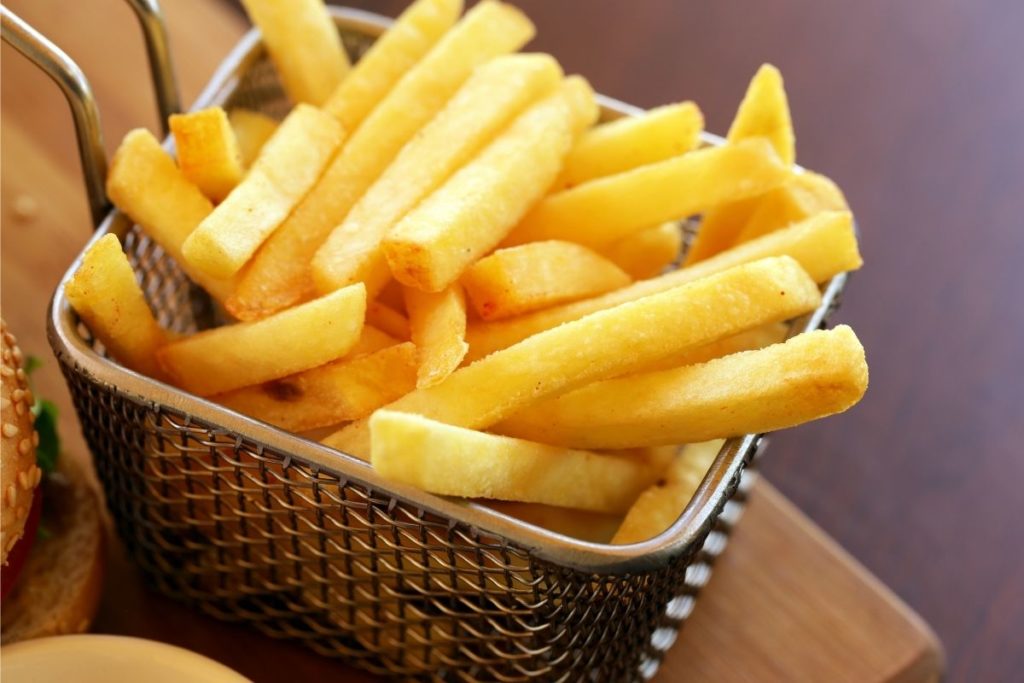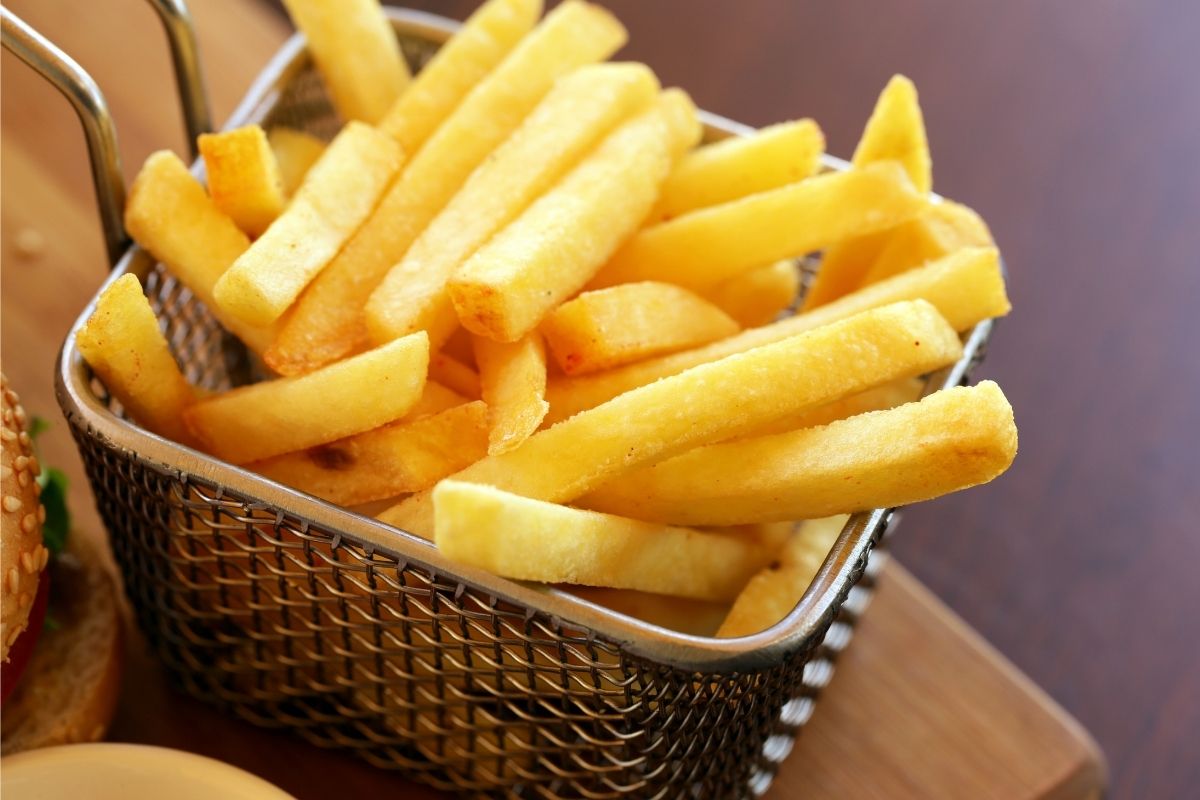 Similar to potato chips, you can also serve french fries with chicken salad.
The fries give a nice contrast, especially with the crunch they bring to the table.
Instead of dipping your fries in ketchup or barbeque sauce, use them to scoop your chicken creation.
You'll have a winning combo on your hands.
6. Vegetable Sticks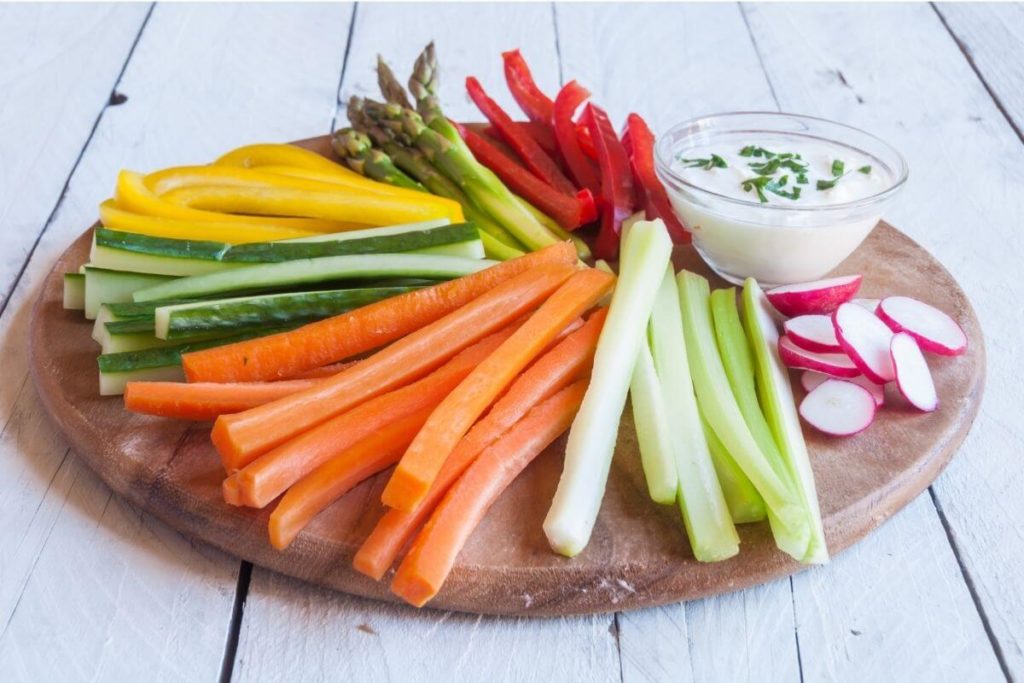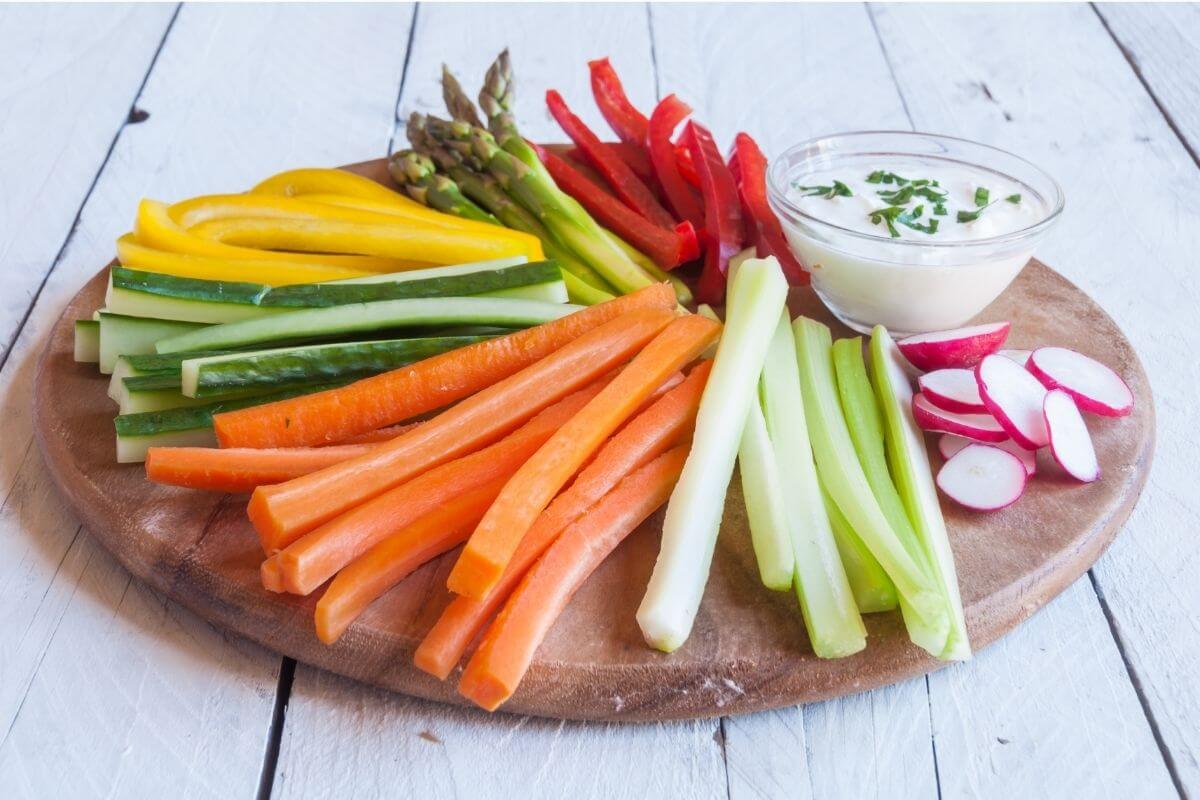 For those into eating clean, vegetable sticks are certainly the way to go.
Some carrot or celery sticks can make for a great afternoon snack for you and your kids.
Final Thoughts
Whether served with bread, greens, or other options in between, there's no denying that chicken salad truly is one of the more versatile dishes you can get your hands on.
With these options and delectable side dishes, you can now explore how to better elevate your eating experience.
Hope you enjoyed some of our favorite dishes that you can serve with chicken salad.
Cheers!
Print
6 Best Chicken Salad Side Dishes
Check out these great Side Dish Recipes for Chicken Salad that have been shared on Pinterest.
Instructions
Click on each link above to view the pin and recipe.
Obtain all the necessary ingredients to make the recipe.
Follow the steps to create your side dish.
Enjoy your delicious meal =)
Keywords: Best Chicken Salad Side Dishes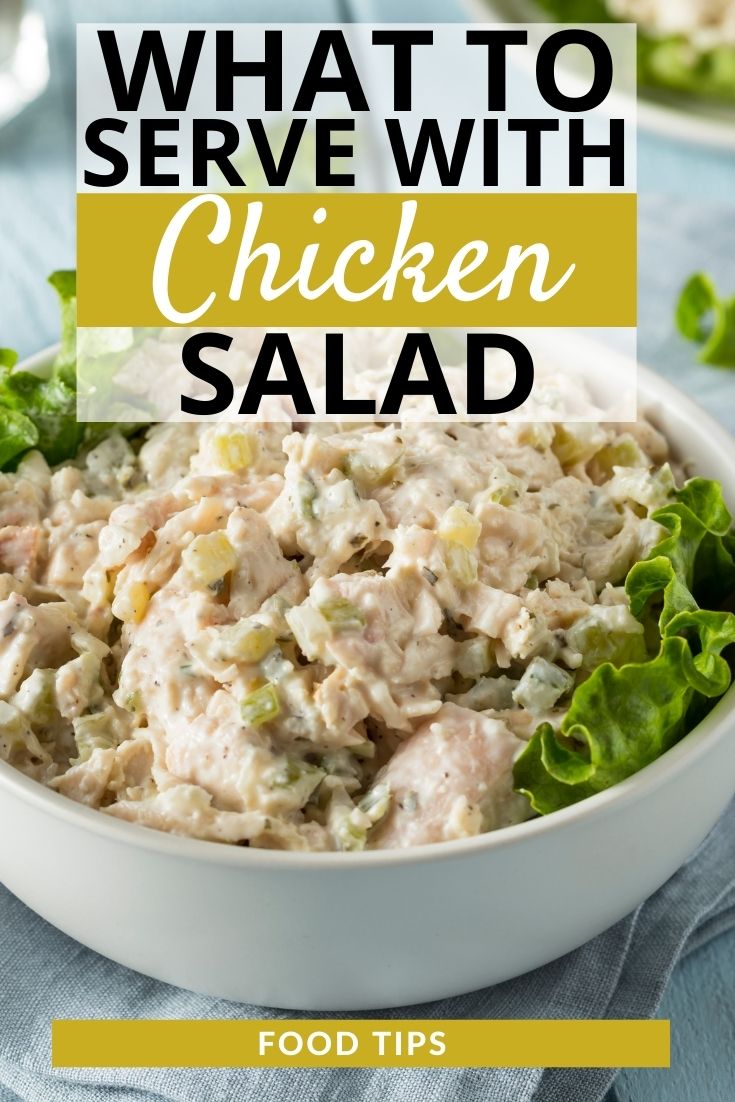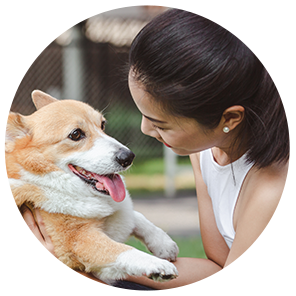 Hi, I'm Linda thanks for stopping by! We're so happy you're here. If you're a foodie and love to cook from home - you're in the right place..
LEARN MORE
Join the mailing list and receive our free newsletter!
Recipe Marker provides you with the best information about home cooking tips, recipes, ingredient substitutes and more. Check out our blog to see the latest articles.