5 Best Sweet Pickle Relish Substitutes (Updated 2023)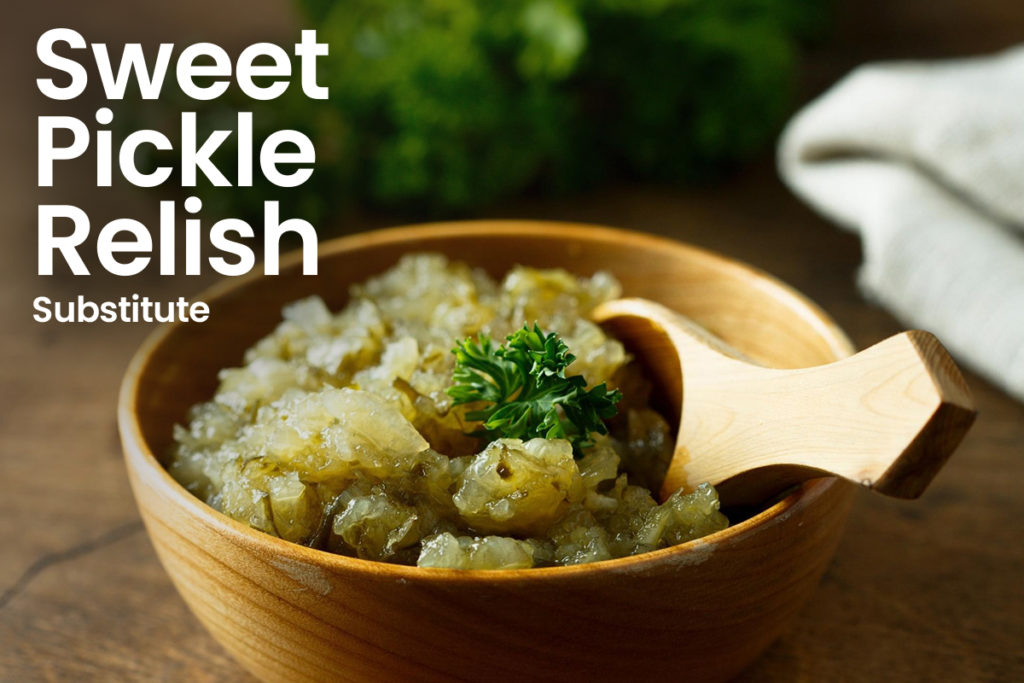 Are you looking for a good substitute for sweet pickle relish? Stick around as we share some alternatives you can use below.
But before we begin, let us explain what pickle relish is just in case you didn't already know.
What is Sweet Pickle Relish?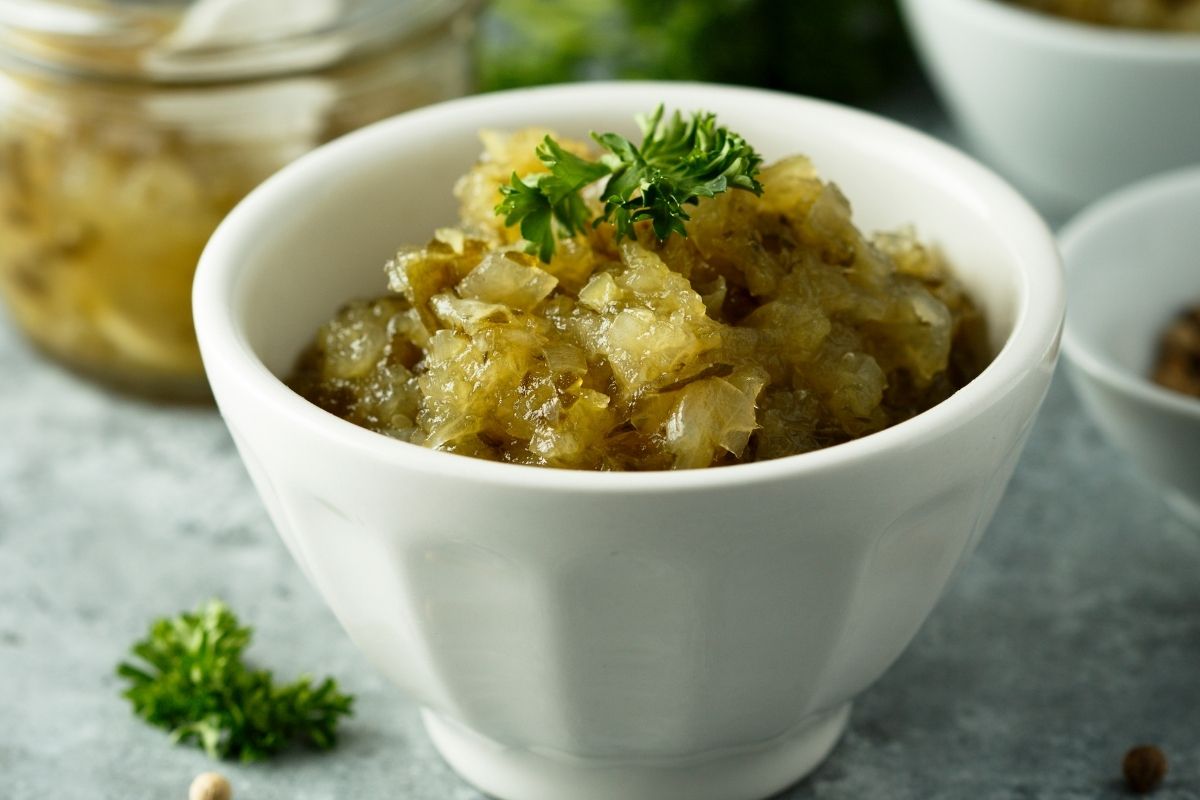 Sweet relish, made from cucumbers, bell peppers, onions, sugar, and vinegar, is one of the most popular relishes.
It has a well-balanced sweetness and saltiness and includes a hint of citrus flavor, enhancing the taste of this green sauce.
Though it's a great side for different dishes, it's not always available in most markets.
This is a good time to talk about the best sweet pickle relish substitutes you can use for your dish.
Best Sweet Pickle Relish Substitutes
1. Green Olive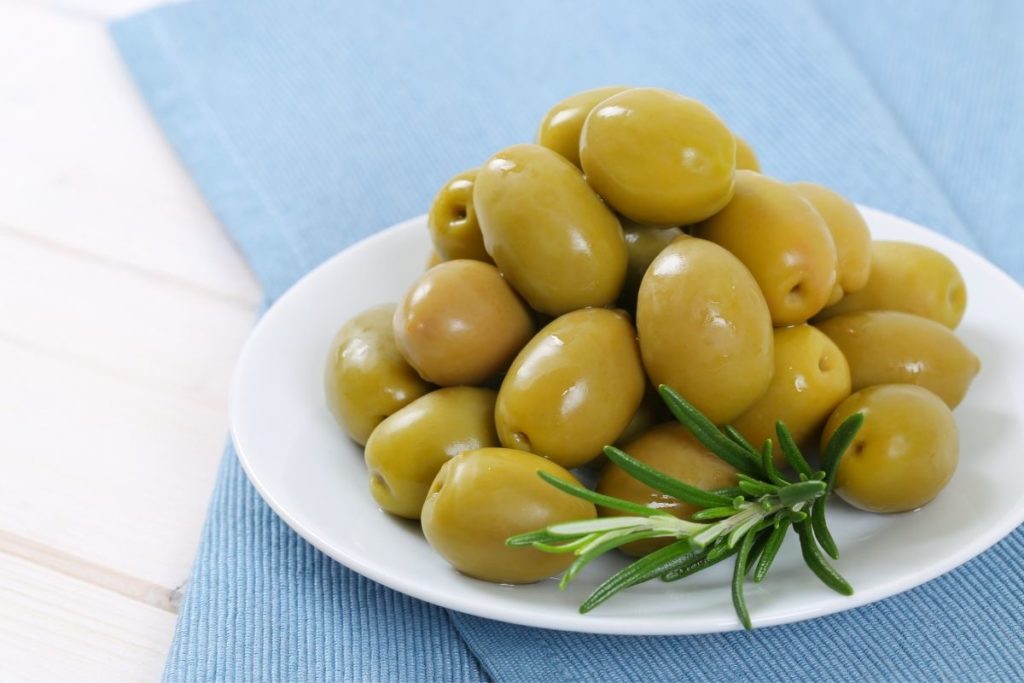 Green olives have a distinctive taste different from any other kind of olive. Acidic green olives have a moderate nuttiness and a sour taste.
Salads and dips benefit greatly from the use of green olives. Adding some to your sandwiches and wraps also provides some additional taste.
Green olives aren't for everyone. However, if you enjoy them, you can cut a few and use them in place of sweet relish.
As a salad or dip ingredient, green olives are an excellent addition to the repertoire.
2. Celery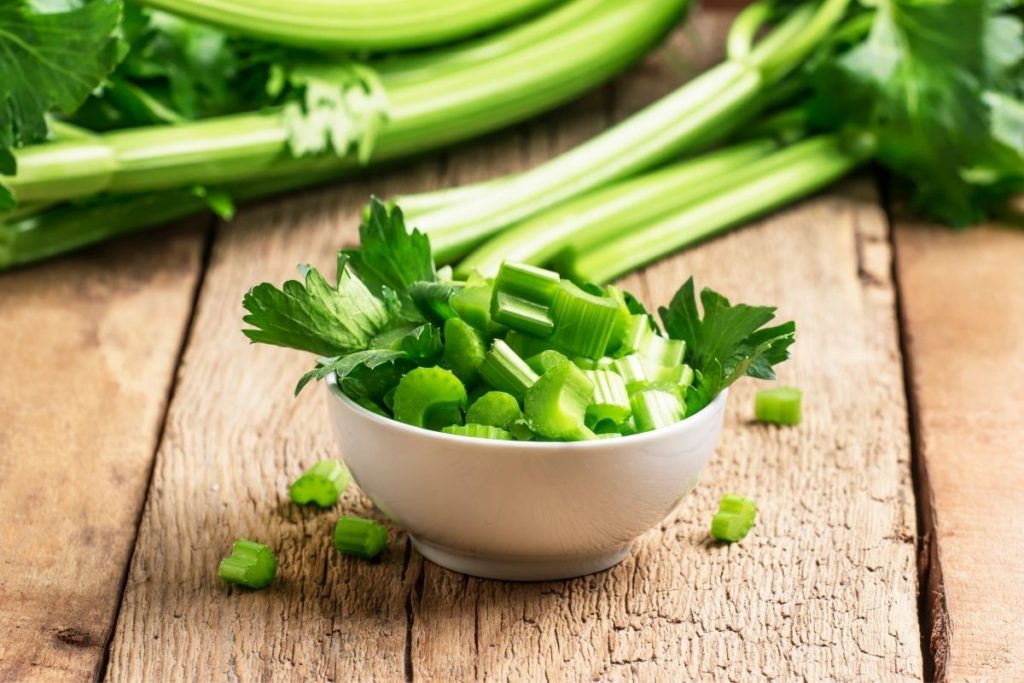 Celery stems can produce a quick version of sweet pickle relish. With minced garlic and onion, you should marinate the chopped or sliced celery stems in oil and vinegar.
You should also add capers, spices, salt, and pepper to the mixture.
Despite its high water content, celery is a good source of potassium and calcium, crucial for heart health.
3. Green Bell Peppers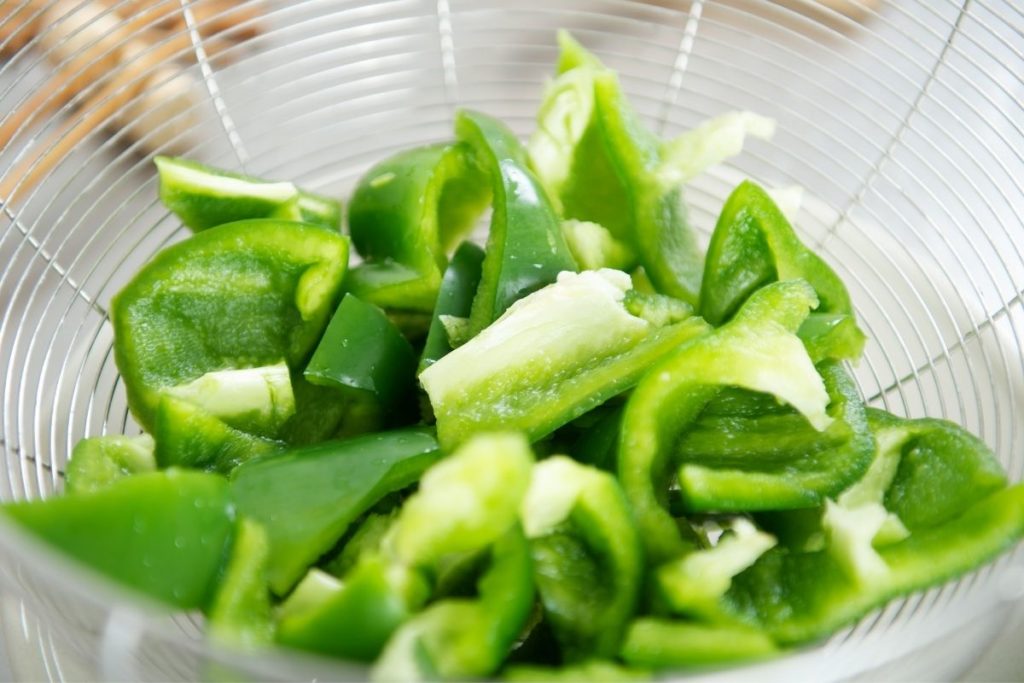 The brightly colored green bell pepper belongs to the capsicum family and has a tart and delectable flavor. People use sweet relish pickles to enhance the taste and appearance of food.
Chopped and diced green bell peppers are the best alternative if you are missing sweet relish pickles. You want to add color and crunch to your foods like sandwiches, salads, and dips.
A salty-sour flavor characterizes green bell peppers. Using them can help you keep your food balanced while providing it with a distinct flavor and aroma.
4. Dill Pickles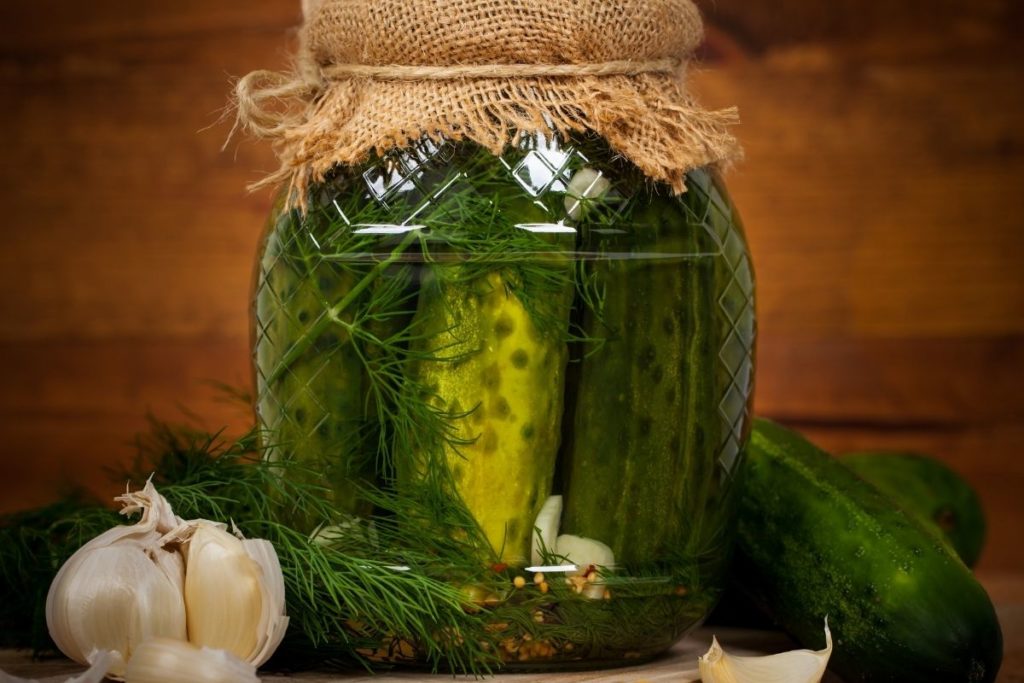 A sweet relish alternative that is very similar is chopped dill pickles.
Cucumbers are first pickled and then dill pickled. Since dill and dill seeds are common ingredients in sweet relish, the flavor of dill pickles will always conjure up thoughts of sweet relish.
Crunchy in texture, with distinct dill flavors, they taste freshly made. Many sweet relish recipes call for chopped dill pickles.
For the sake of your health, it may be necessary for you to give up the pleasantness, fresh, tangy, and stimulating fixing with a distinct onion dill taste.
5. Cucumber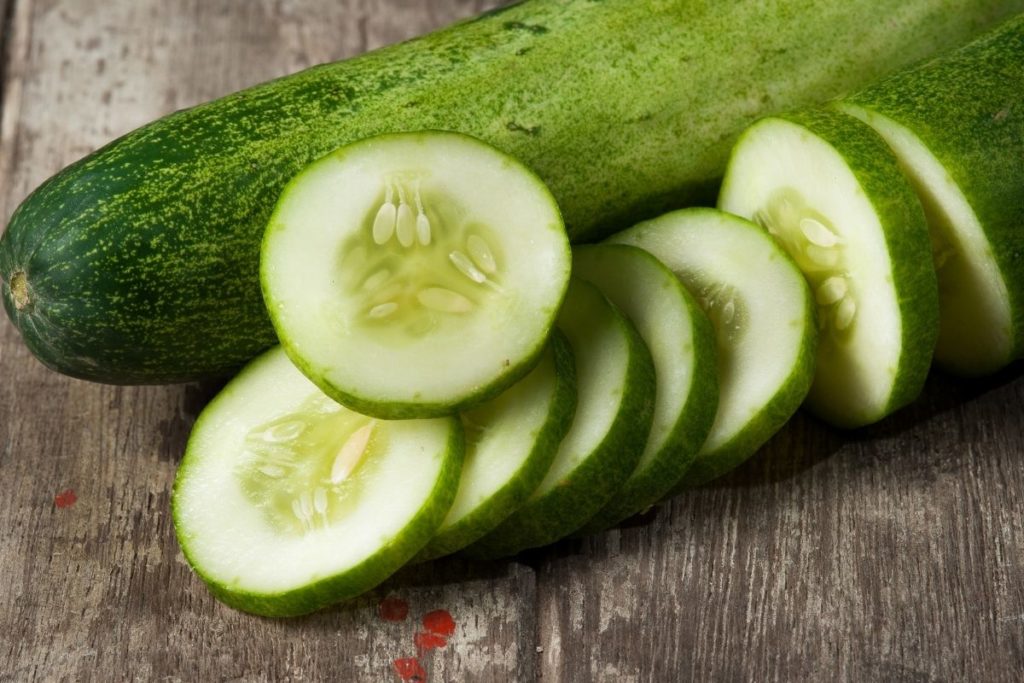 Any diet may benefit from adding cucumbers to it since they are a refreshing, healthy, and incredibly versatile addition.
Many people find that recipes for sweet relish sometimes call for cucumbers. Cucumbers are fruits, despite many people considering them to be vegetables.
We know that cucumbers don't have a very energizing taste, but people use them in sandwiches, burgers, salads, dips, and sauces, as well as in a variety of other dishes.
Summary
Adding a pickle to each meal enhances the flavor and is a need in every family. Eating pickles regularly has several health advantages.
However, if you don't have enough pickle relish in your fridge, there are always other options.
We hope this list helped discover more ideas on what to use as an alternative for sweet pickle relish.
Print
5 Best Sweet Pickle Relish Substitutes
Check out these great substitutes for Sweet Pickle Relish that have been shared on Pinterest.
Instructions
Click on each link above to view the pin.
Learn more about the ingredient.
Purchase the ingredient.
Add substitute to your recipe =)
Keywords: Best Sweet Pickle Relish Substitutes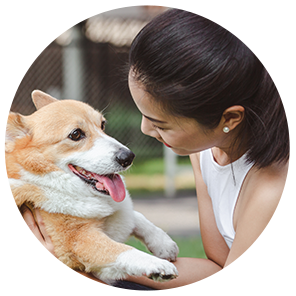 Hi, I'm Linda thanks for stopping by! We're so happy you're here. If you're a foodie and love to cook from home - you're in the right place..
LEARN MORE
Join the mailing list and receive our free newsletter!
Recipe Marker provides you with the best information about home cooking tips, recipes, ingredient substitutes and more. Check out our blog to see the latest articles.