14 Best Sides for Chicken Enchiladas (2023)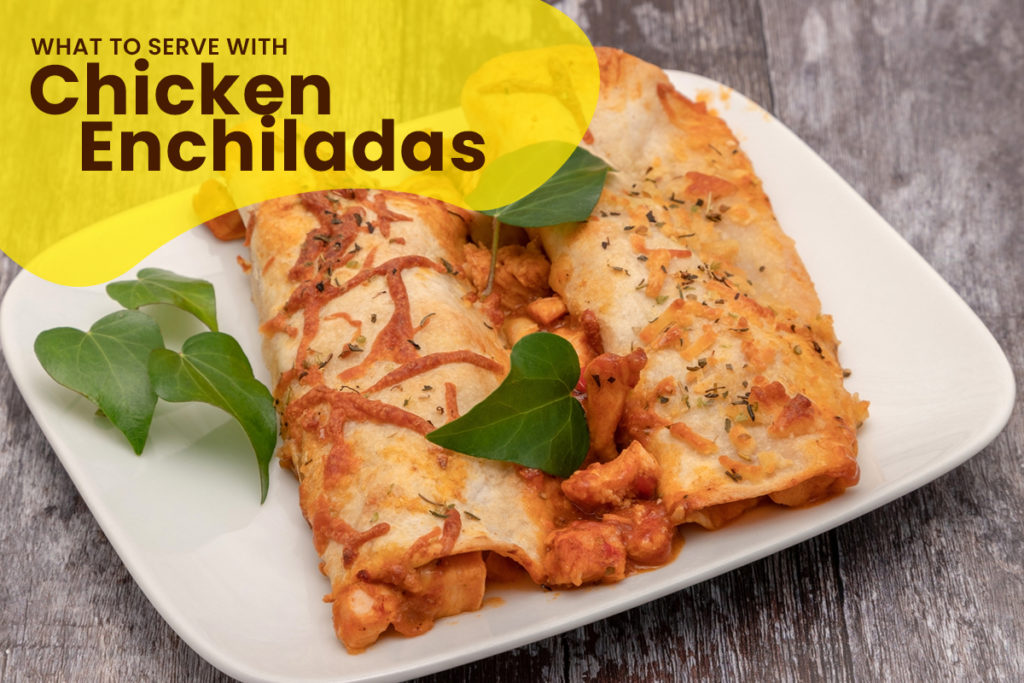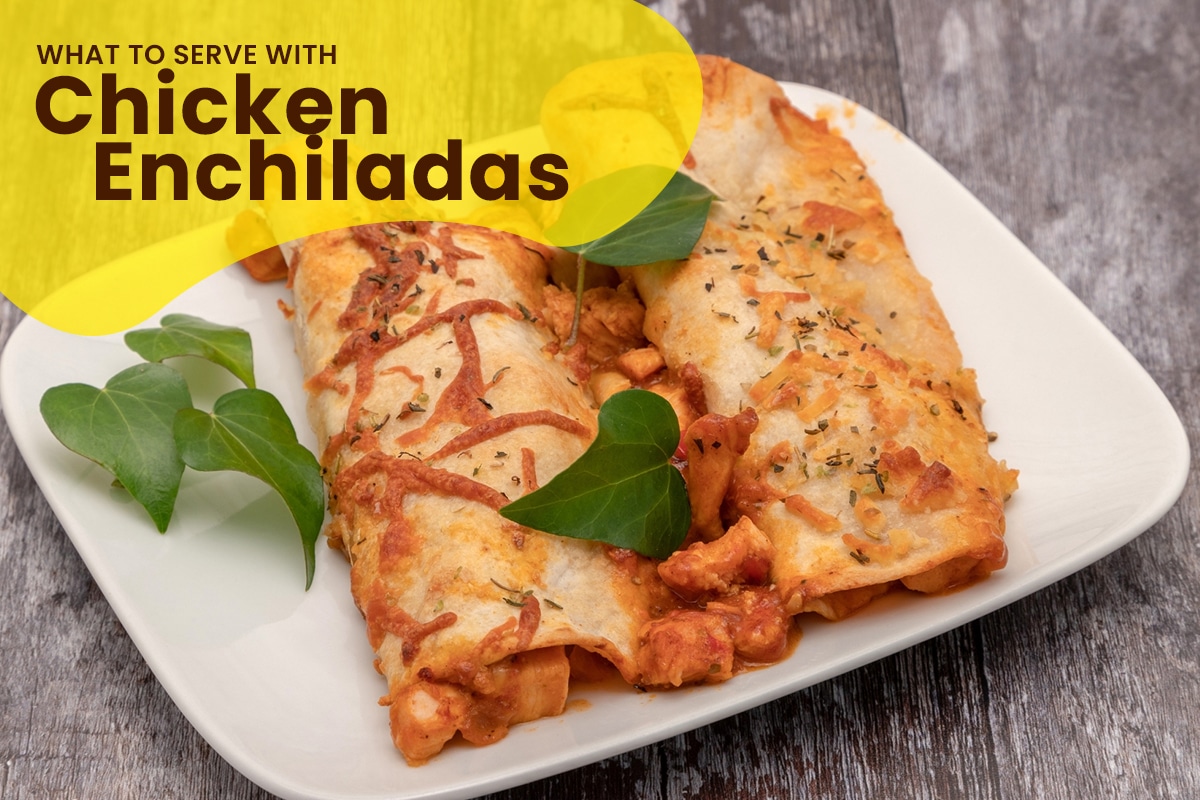 What side dish goes well with chicken enchiladas? This article offers some suggestions to help you decide what to prepare. Check out our list of the best side dishes that complement the flavors and textures of your main dish.
While chicken enchiladas are delicious on their own, you can elevate them by serving them with your favorite side dish. This can make your eating experience extra special.
What to Serve with Chicken Enchiladas
1. Mexican Coleslaw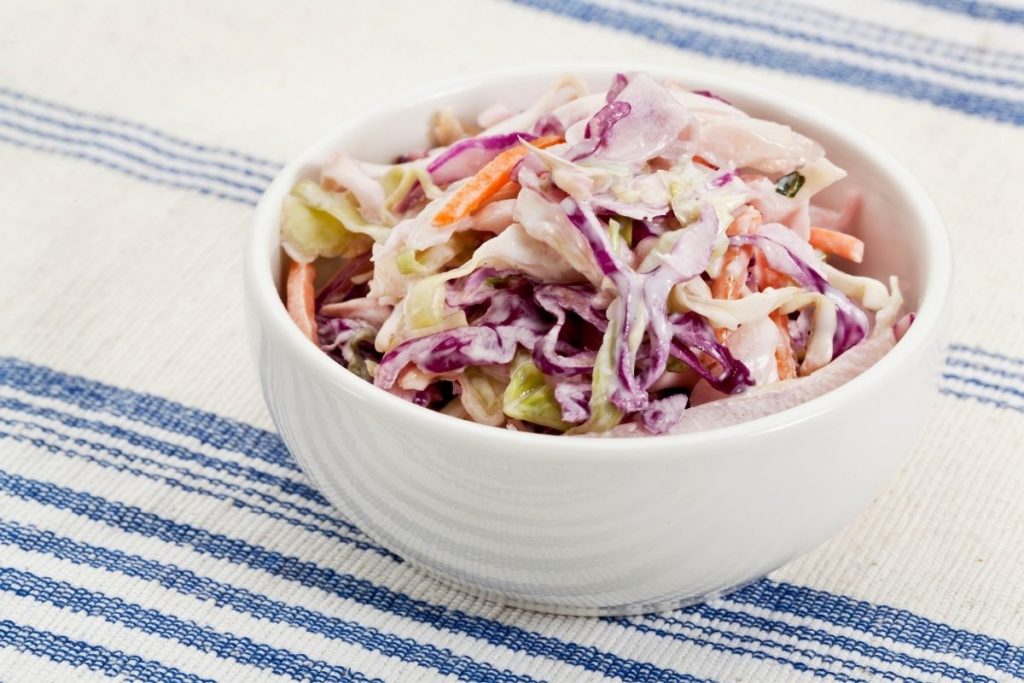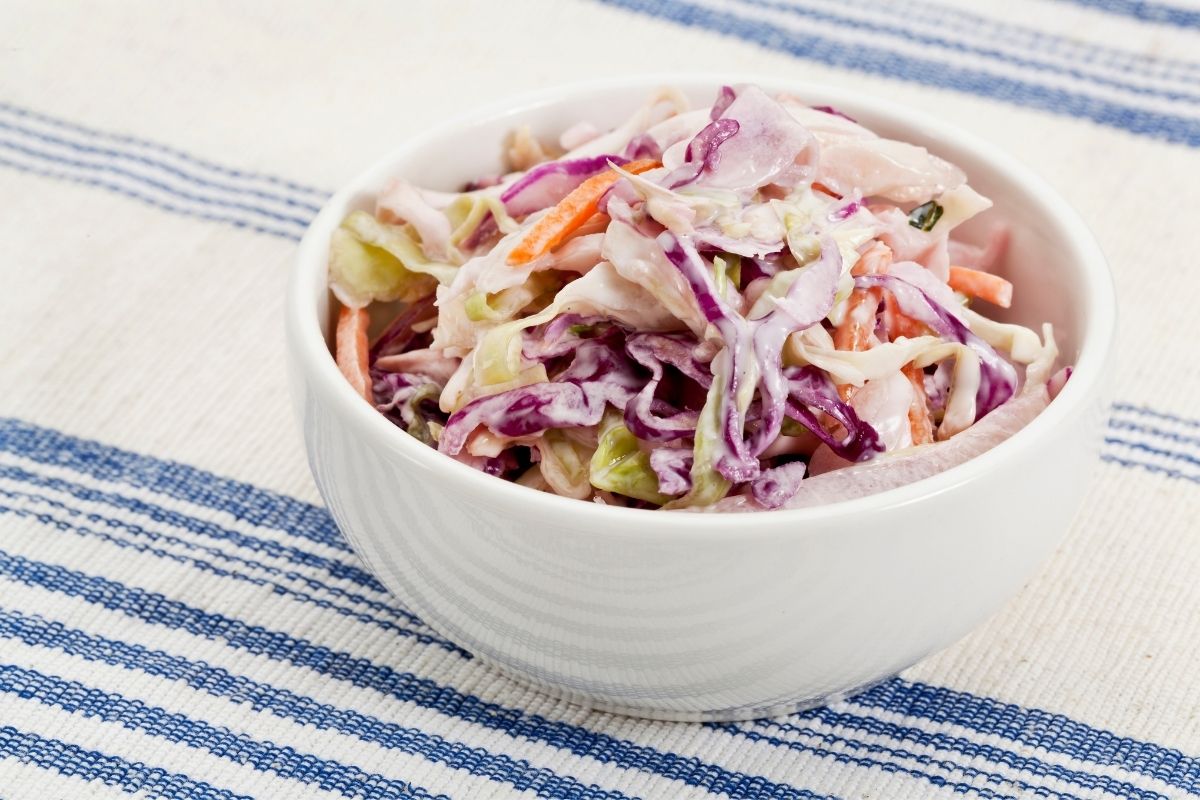 The Mexican version of coleslaw has a refreshing tanginess and acidic taste from apple cider vinegar. As a result, it pairs well with savory and cheesy chicken enchiladas.
In addition to shredded cabbage and carrots, Mexican coleslaw also consists of a variety of flavor-packed ingredients, such as corn, avocado, black beans, jalapeños, cumin, and red onions.
2. Guacamole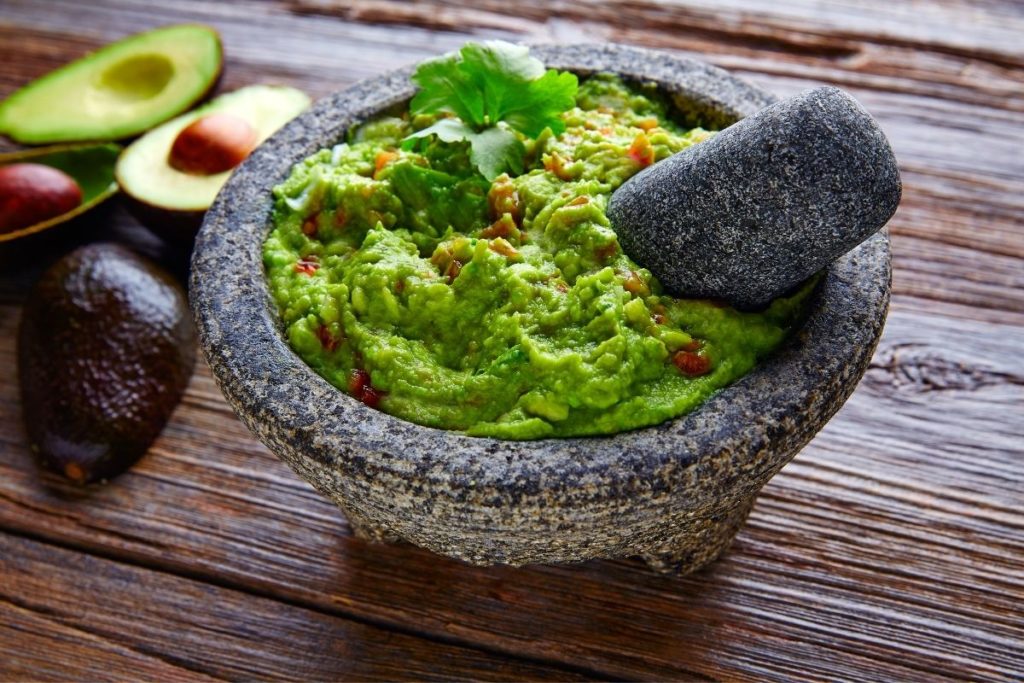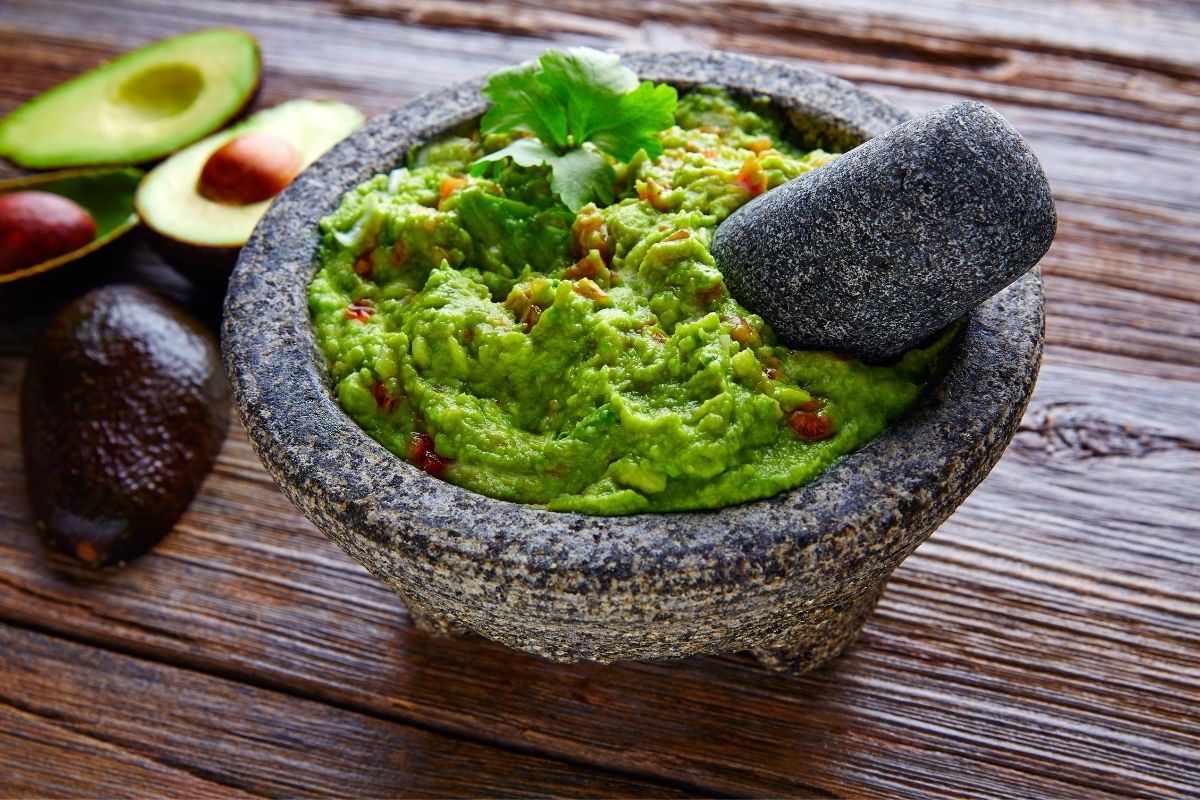 Guacamole is a must-have when serving chicken enchiladas. These two create an excellent duo that is sure to impress. The creamy avocado dip complements the taste of the cheesy meal nicely.
This side dish is also simple to make. Just prepare ripe avocados, fresh tomatoes, cilantro, white onion, and lime juice. Then, mash and combine all these ingredients. That's all; ready to serve.
3. Cilantro Lime Sauce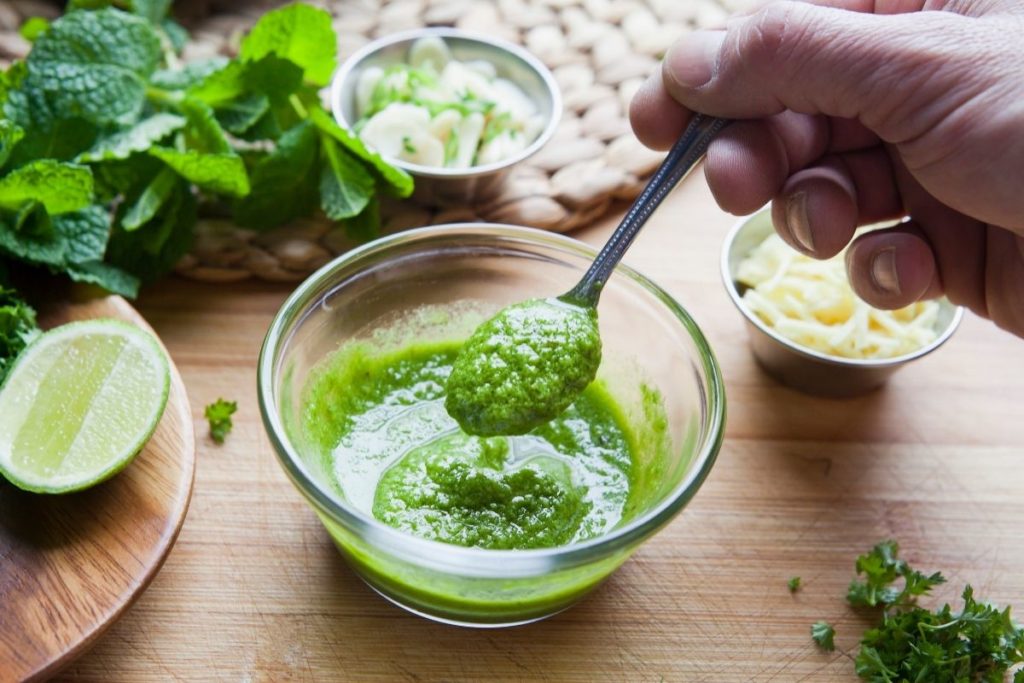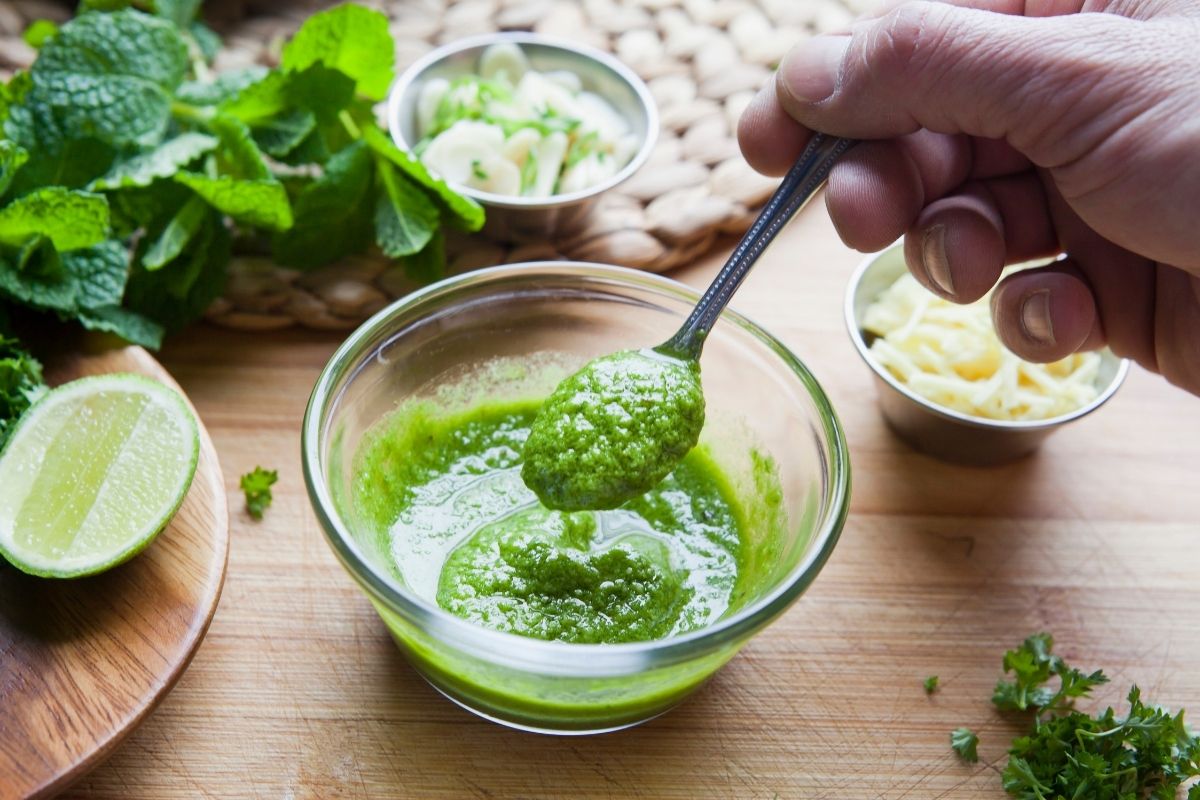 Brighten up your main course with cilantro lime sauce. You can use it as a dip or a salad dressing. You may also spoon it over your chicken enchiladas. This side dish brings a fresh and delicate flavor to your meal.
4. Refried Beans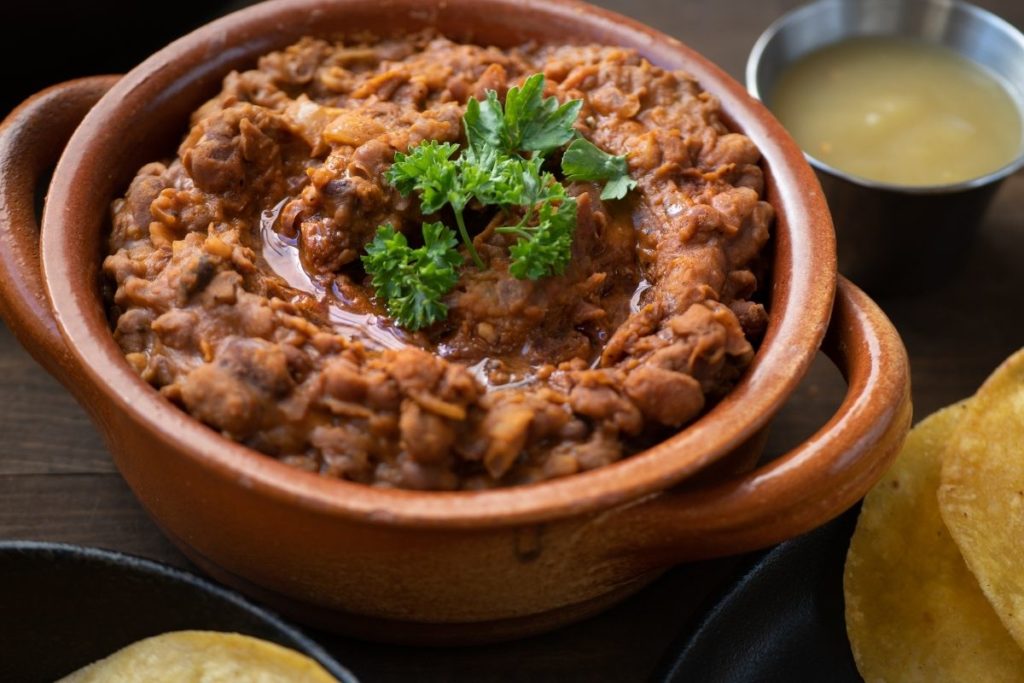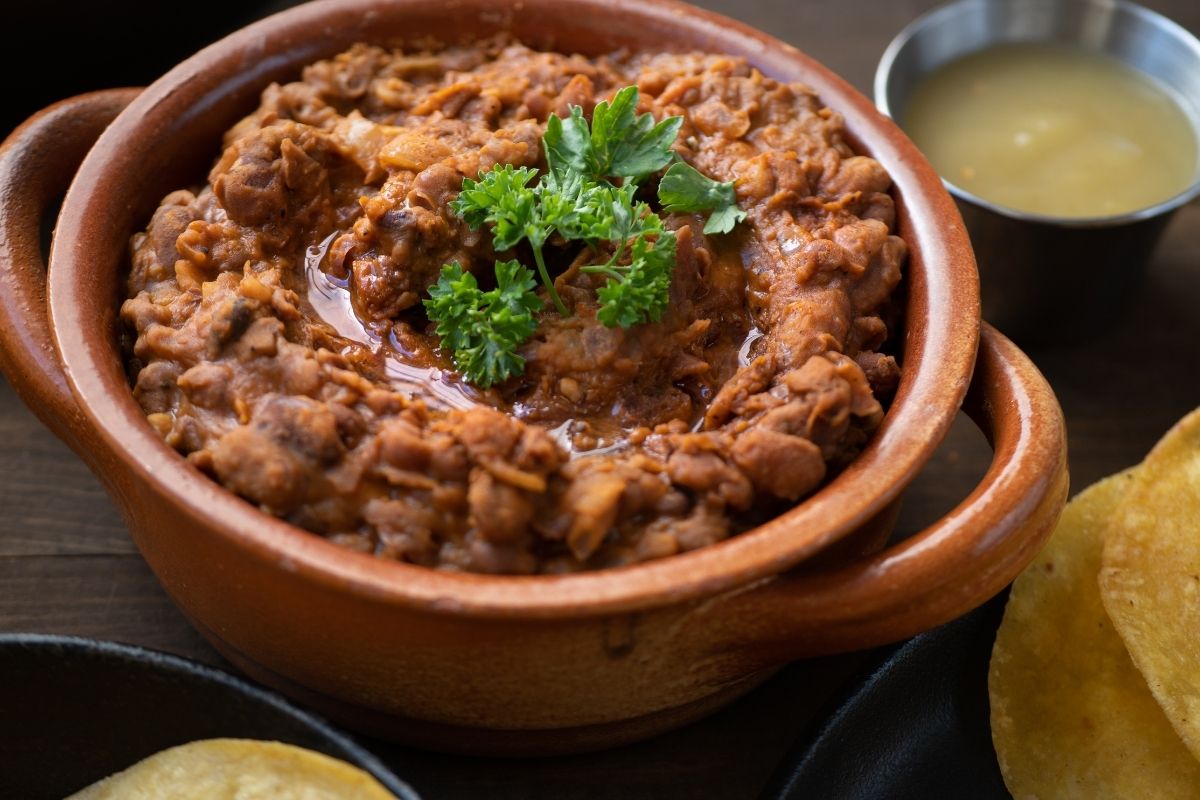 Refried beans are a hearty choice that pairs perfectly with chicken enchiladas. This side dish delivers a creamy and soft texture with a mild earthy and sweet taste.
This side dish is produced from cooked pinto beans turned into a paste using a food processor. Also, it is best served with cheese, spicy sauce, and green chiles. Don't miss this delicious idea for your meal.
5. Tacos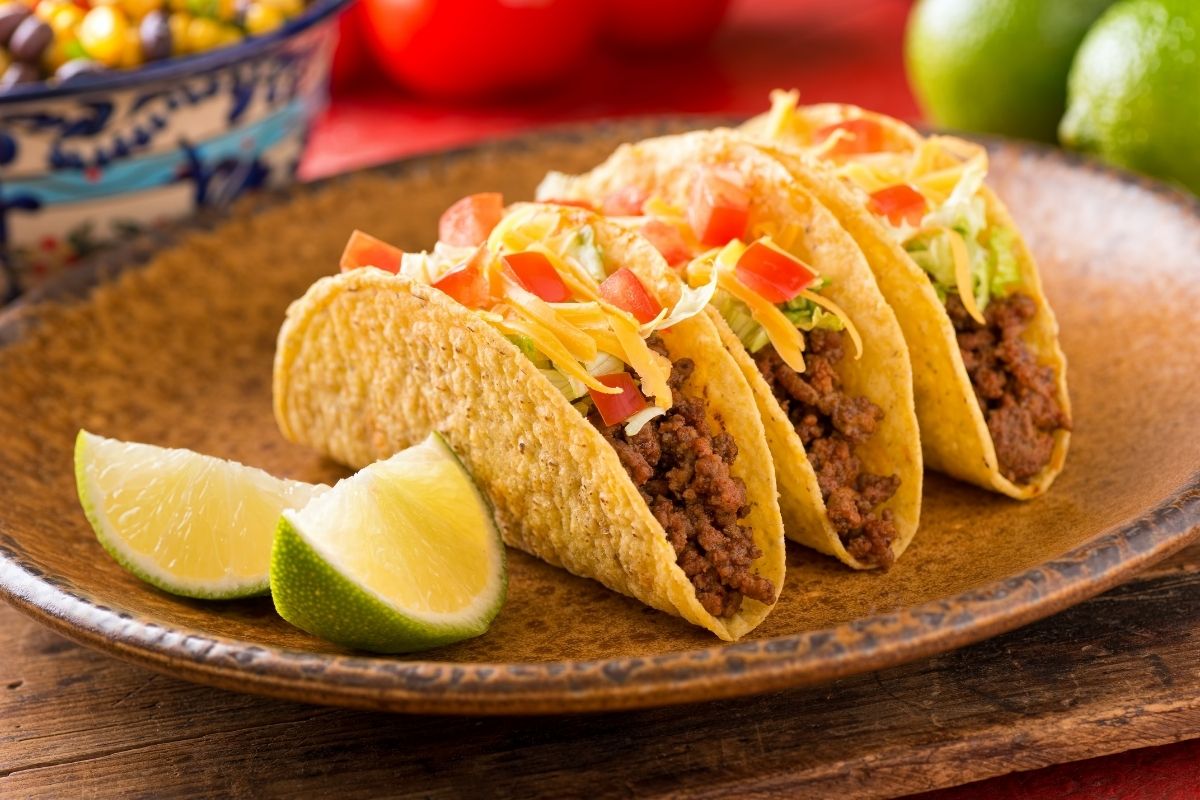 Do you love tacos? Well, you can have them as a side dish for your chicken enchiladas. The two dishes will be extremely different, yet they will balance each other nicely.
The enchiladas are chewy, cheesy, and creamy, while tacos are crispy, and you can stuff them with fresh ingredients, such as lettuce and tomatoes. Be creative with your tacos, since you can make them in various ways.
6. Chips and Salsa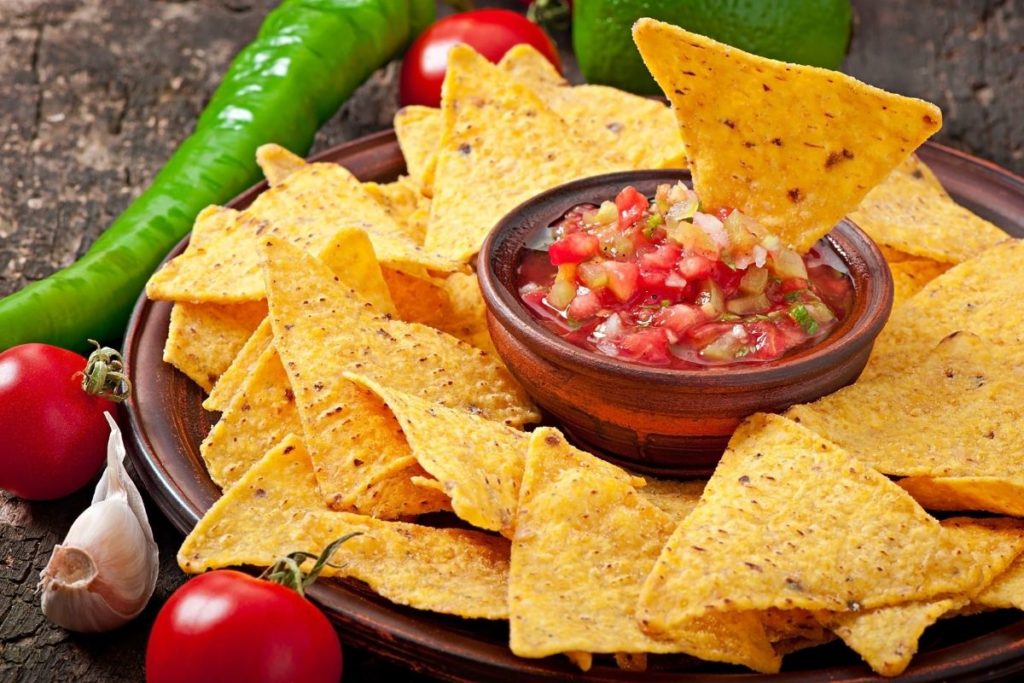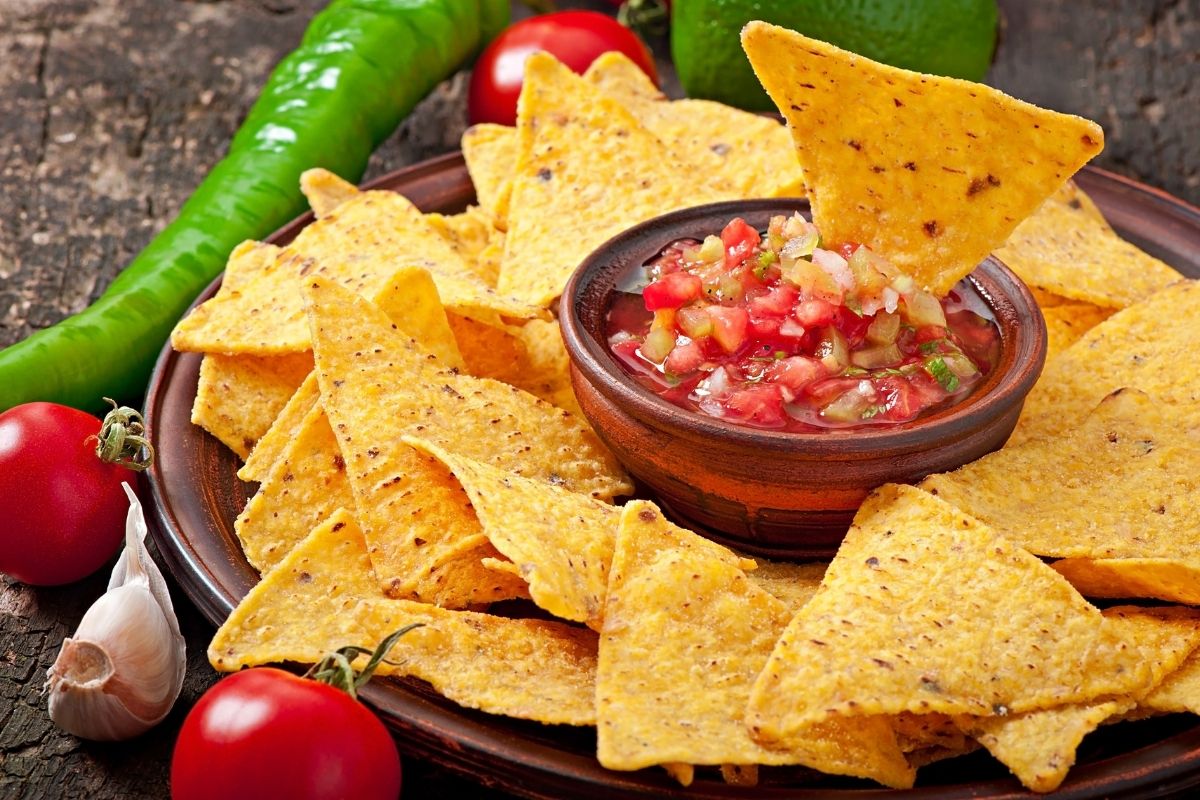 Grab some chips and salsa. This combo comes with chicken enchiladas as a side dish. Enjoy dipping chips in salsa, which has the perfect blend of savory, acidic, and garlic flavors.
7. Rice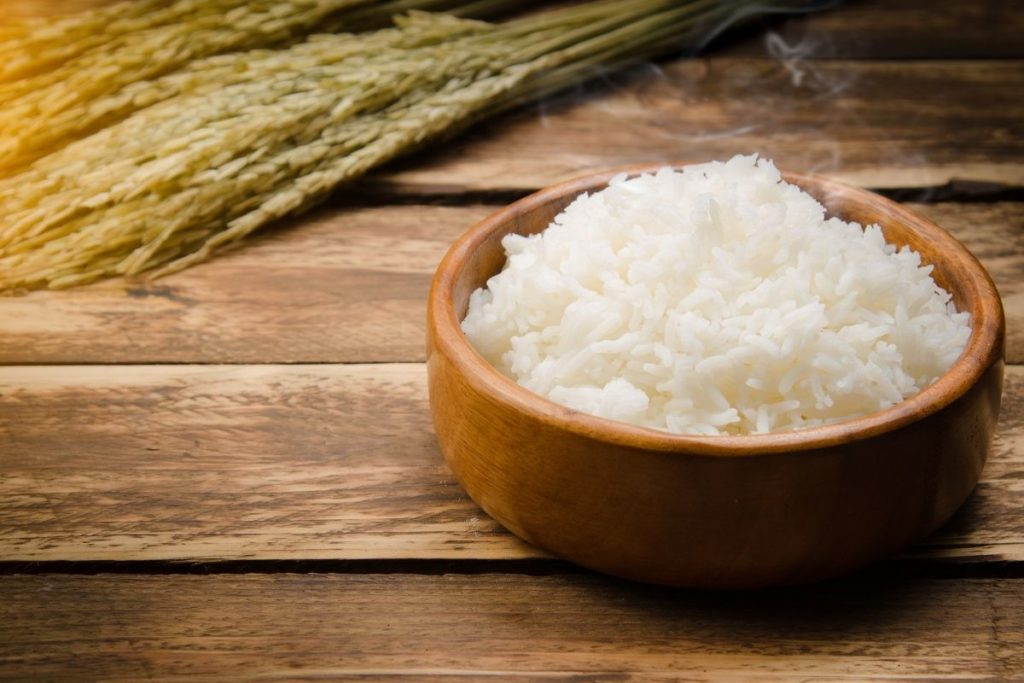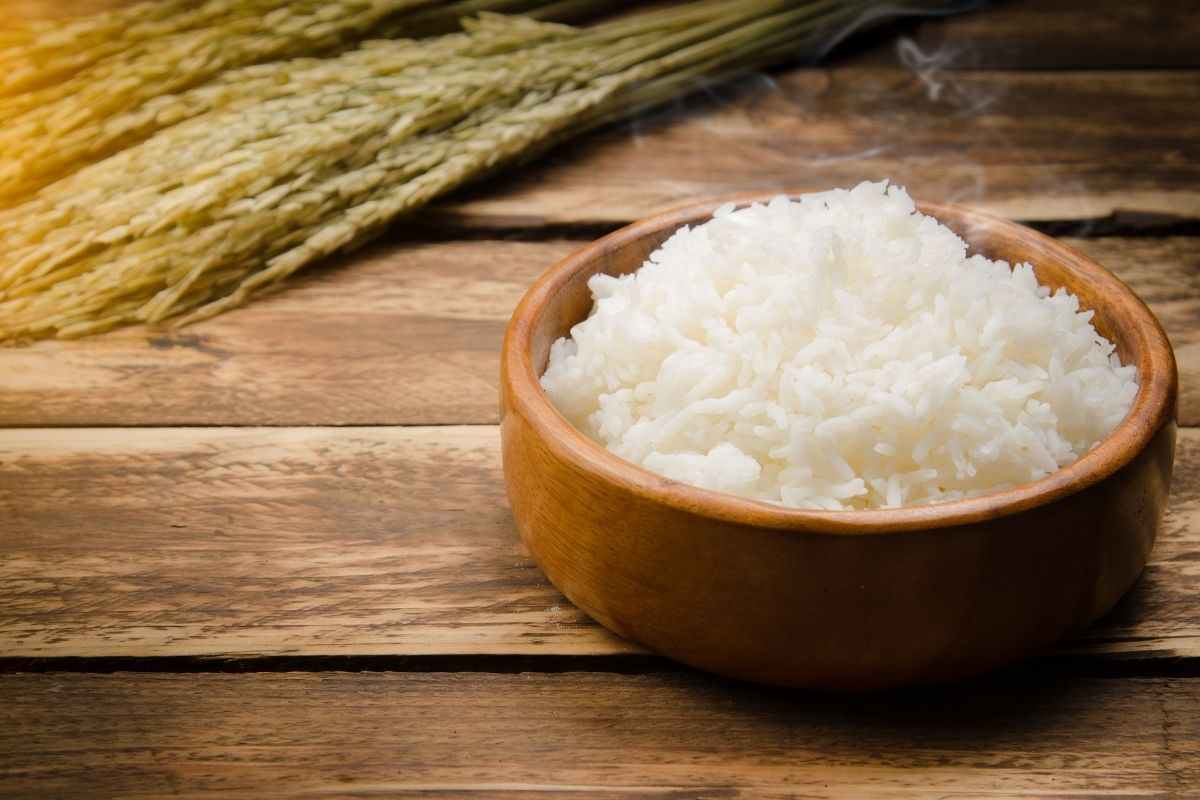 Rice is a staple food of many cultures. And, a Mexican meal is not complete without rice. Chicken enchiladas will surely taste great when mixed with rice. You can use plain white rice or go for a healthy alternative with brown rice.
8. Cauliflower Rice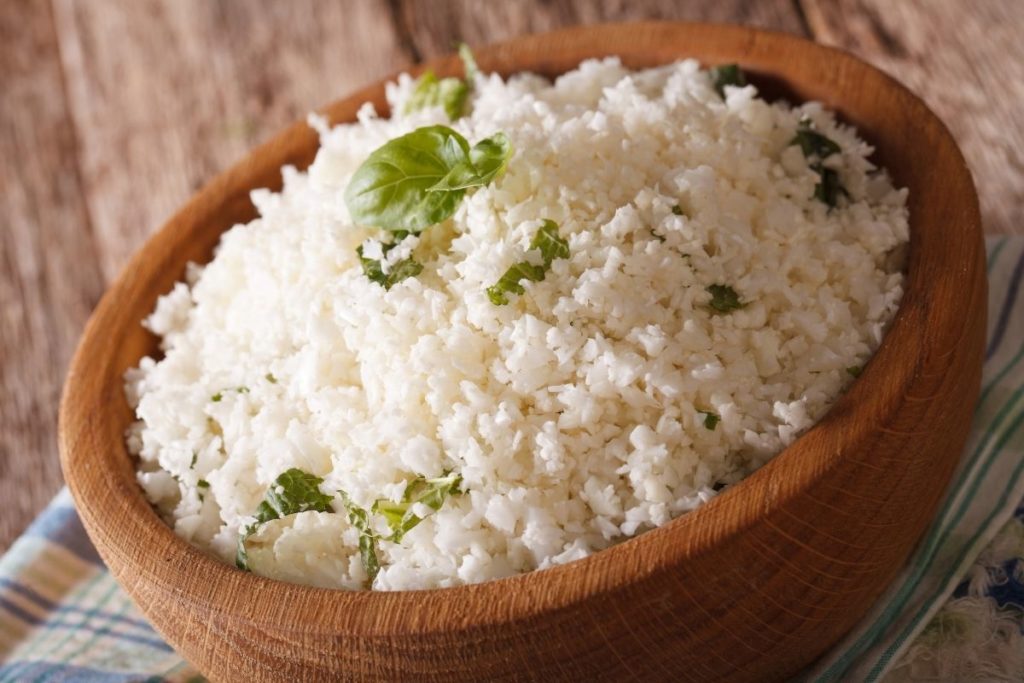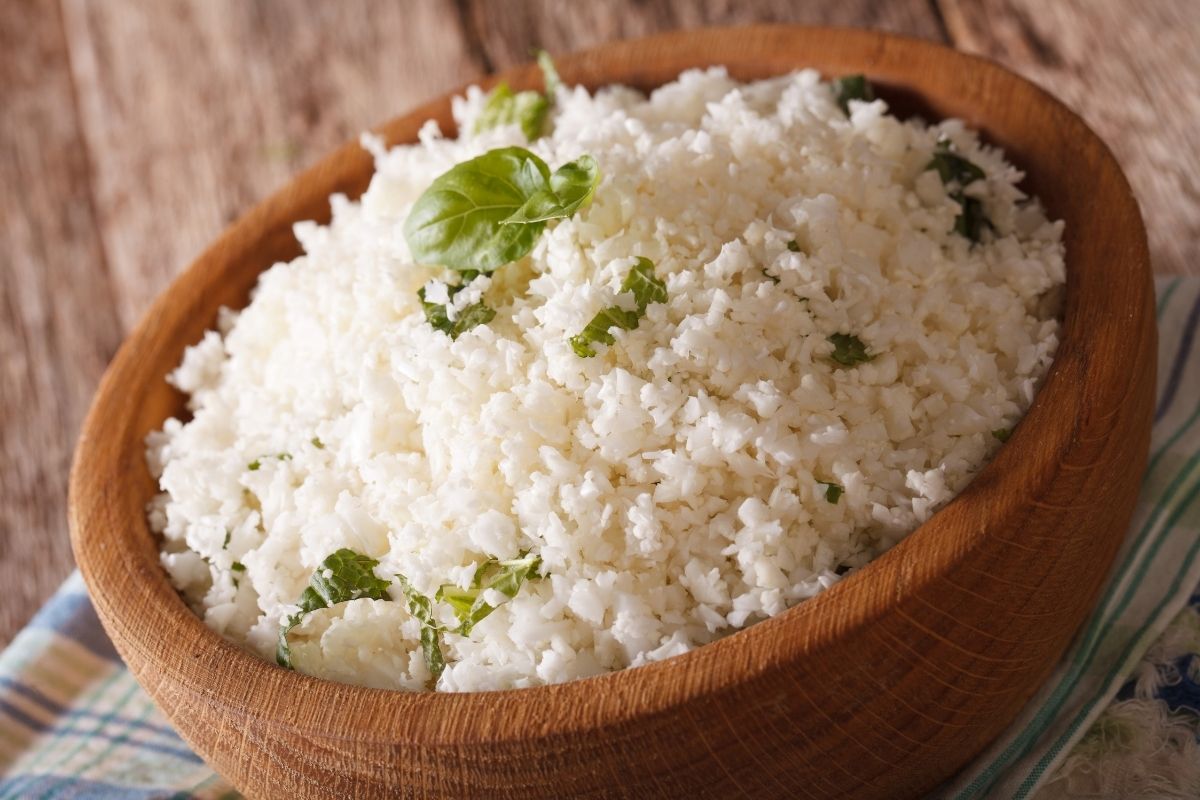 If you're limiting your carb intake, cauliflower rice is a suitable side dish for you. It tastes similar to rice but has fewer carbohydrates. Besides, it absorbs a bunch of the flavors from the enchiladas. To prepare, finely chop a head of cauliflower, and then steam or roast it.
9. Black Beans and Rice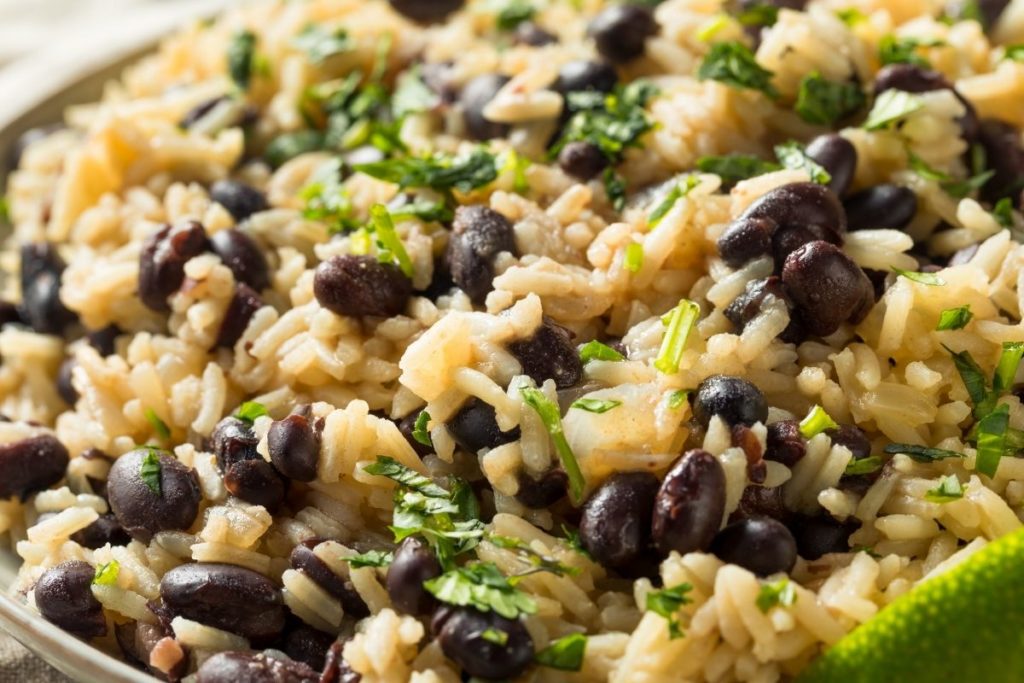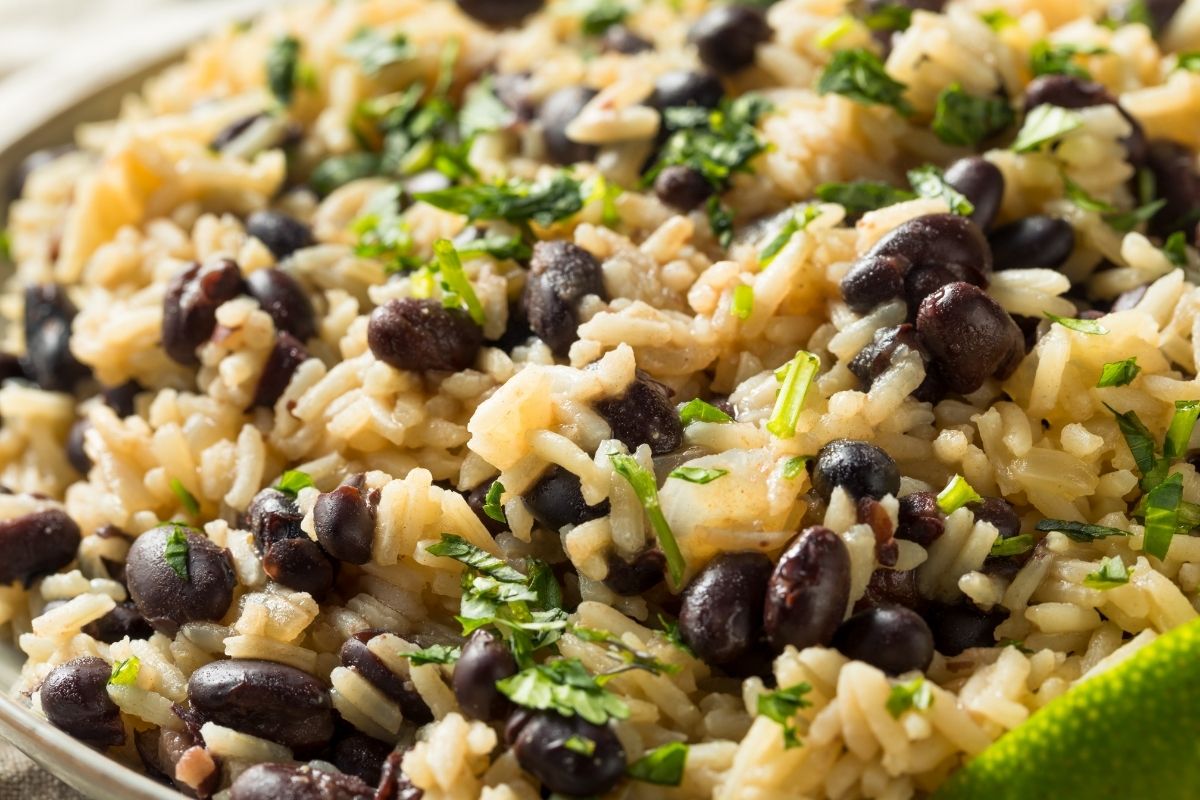 How about a Latin-style rice dish? A mix of black beans, rice, lime, and cilantro makes a pleasant accompaniment to your rich and cheesy chicken enchiladas. With this option, you can enjoy a burst of flavors and textures with your meal.
10. Elote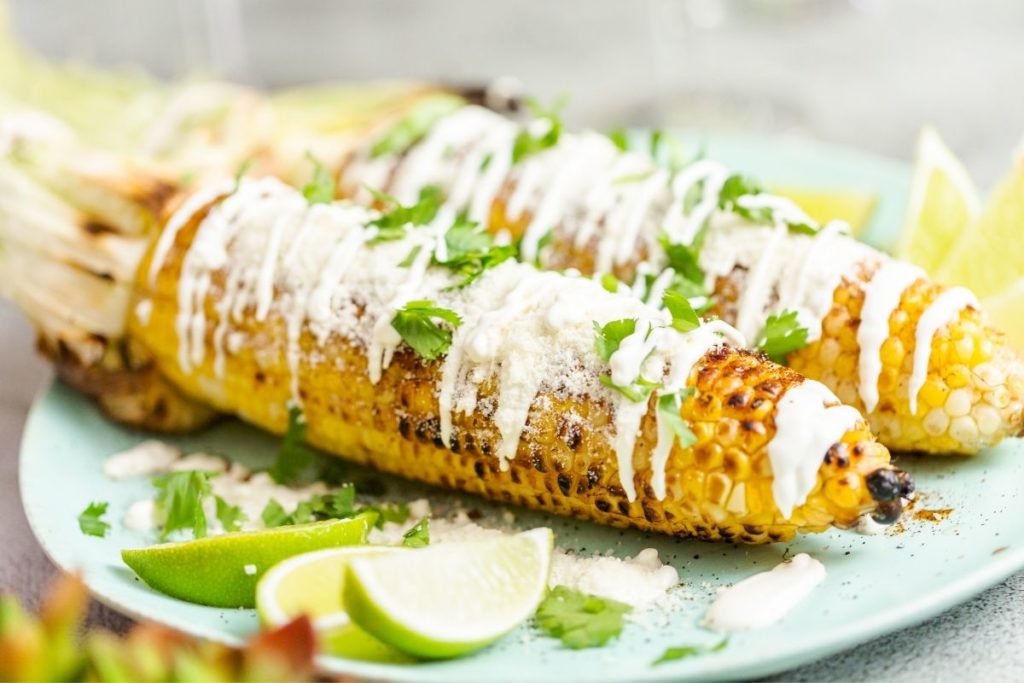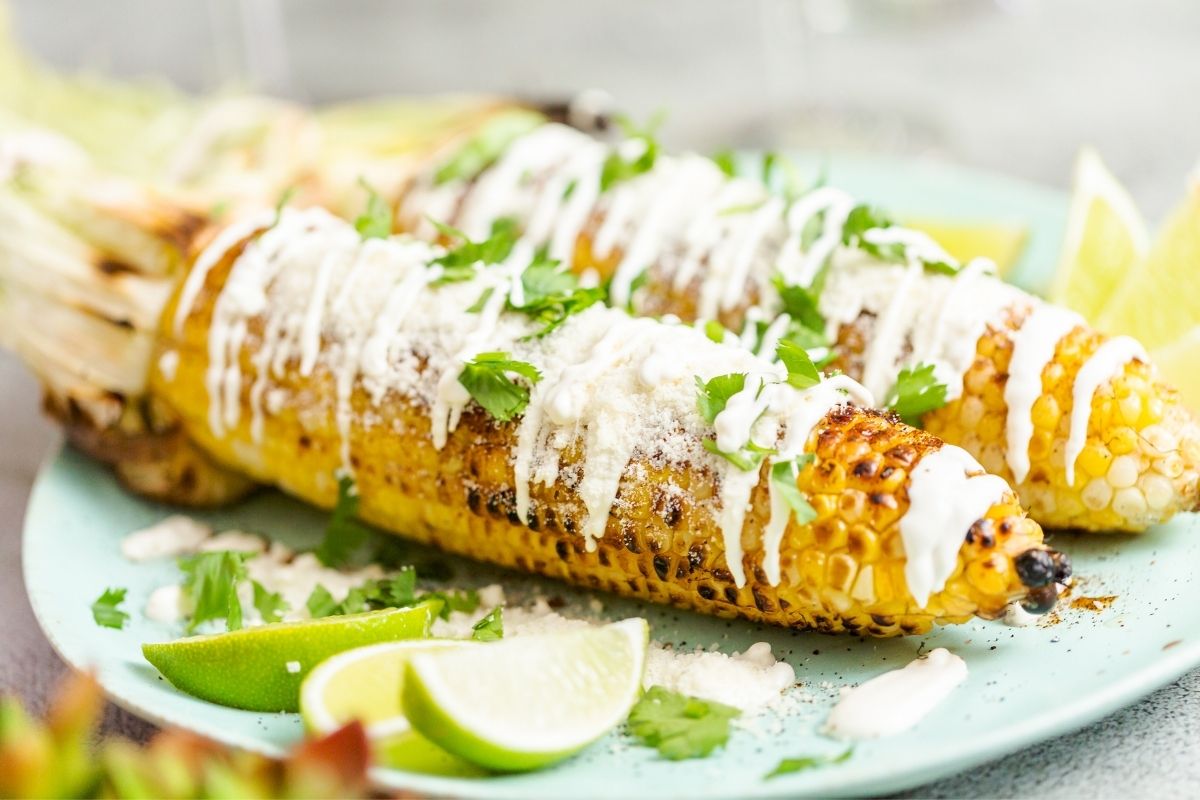 Do you know what elote is? Elote is grilled corn with mayonnaise, sour cream, chili powder sauce, and cheese sprinkled on top. This juicy snack is one of the most loved side dishes to offer with chicken enchiladas. It is also known as Mexican street corn.
11. Corn Pudding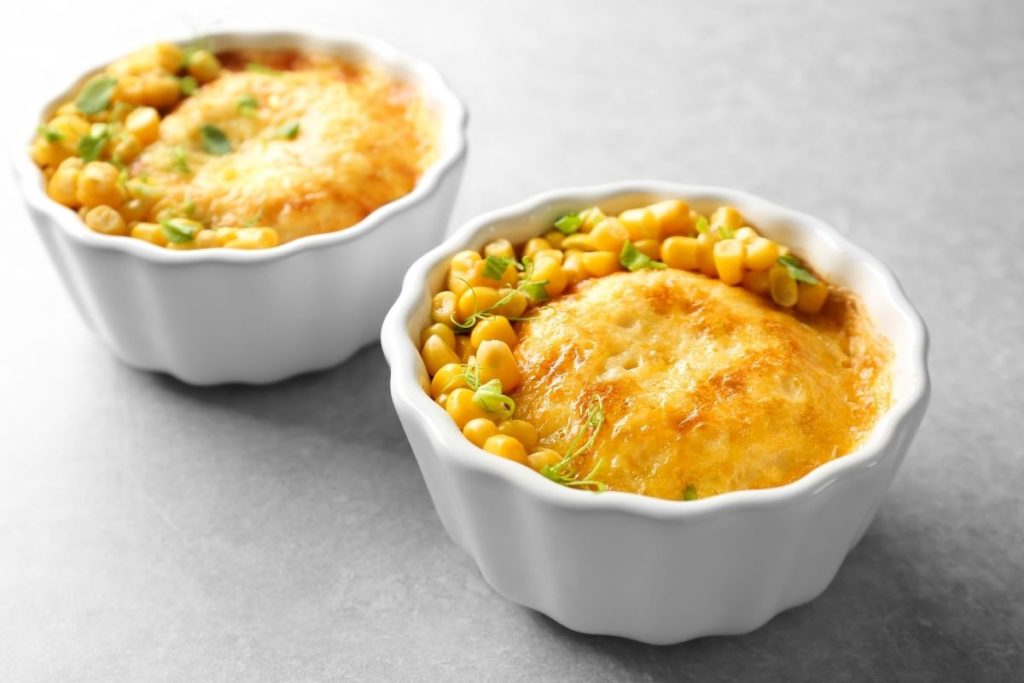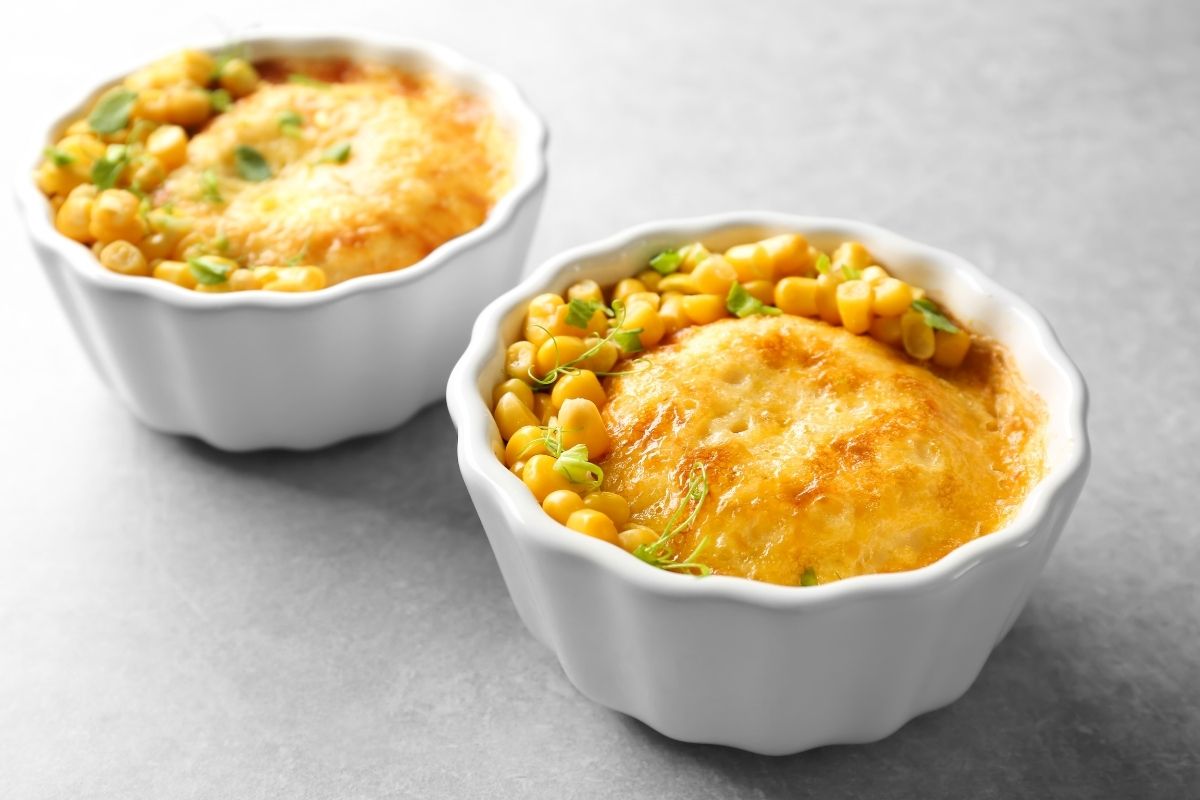 Delight in a creamy treat with corn pudding. This side dish is made of corn, milk, eggs, and cheese. These ingredients come together to create a delectable treat. Also, its sweetness can cut through the spice in Mexican meals.
12. Sweet Potato Salad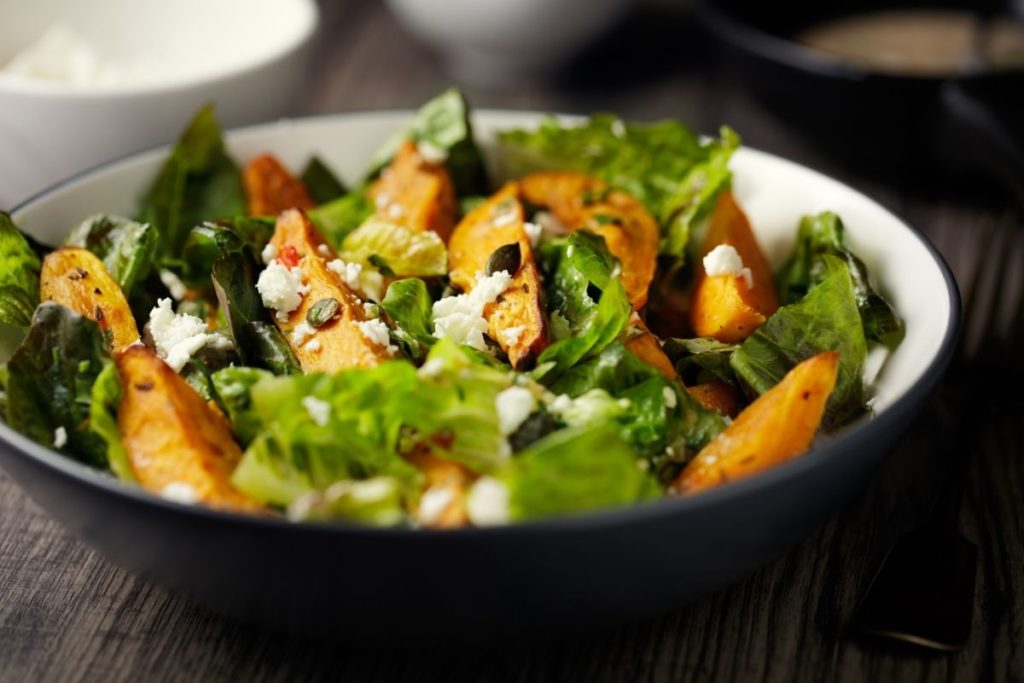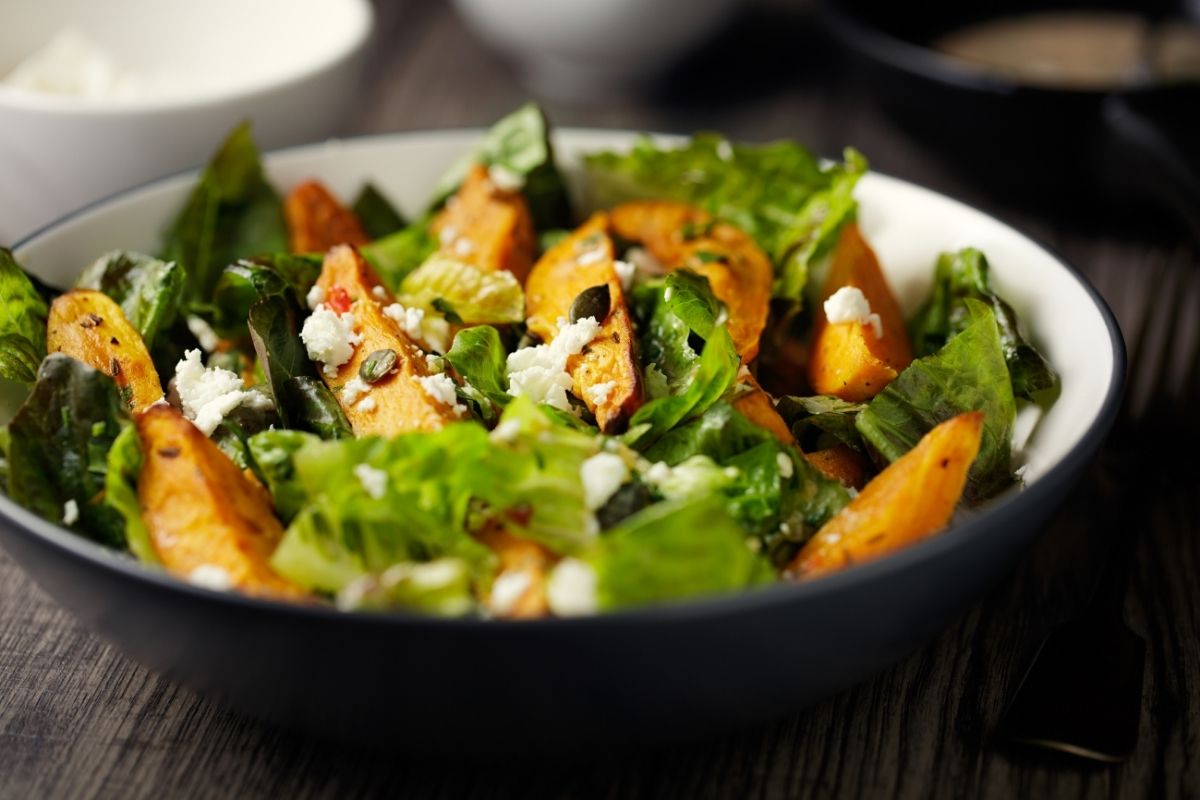 A sweet potato salad offers a moderate sweetness that matches your savory chicken enchiladas. This side dish is made of delectable sweet potatoes with corn and drizzled with black bean salsa and cilantro sauce.
13. Green Salad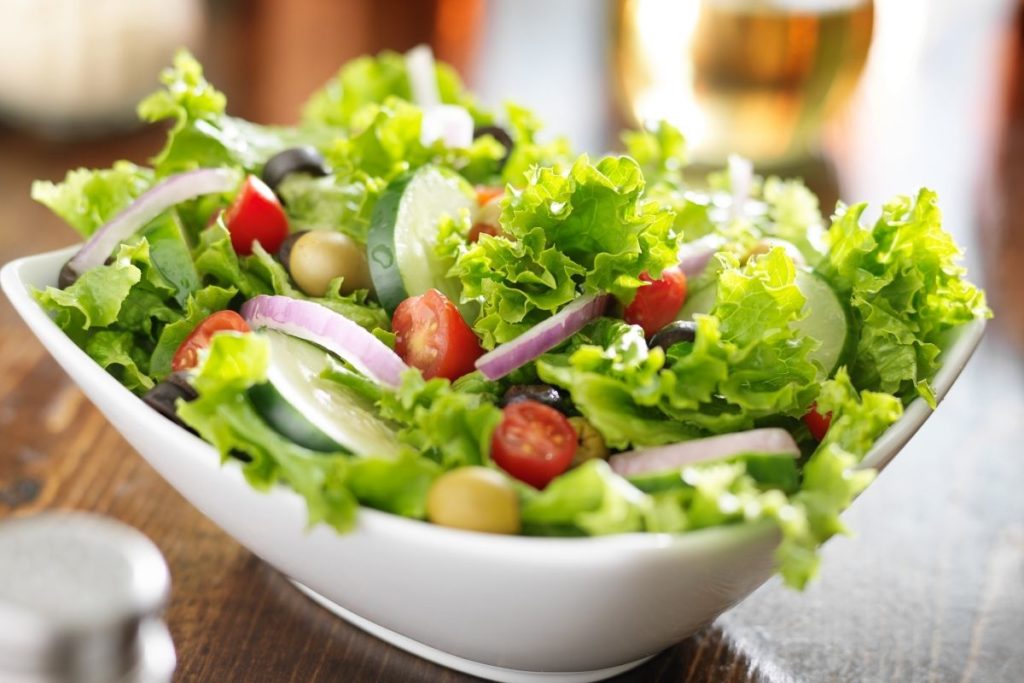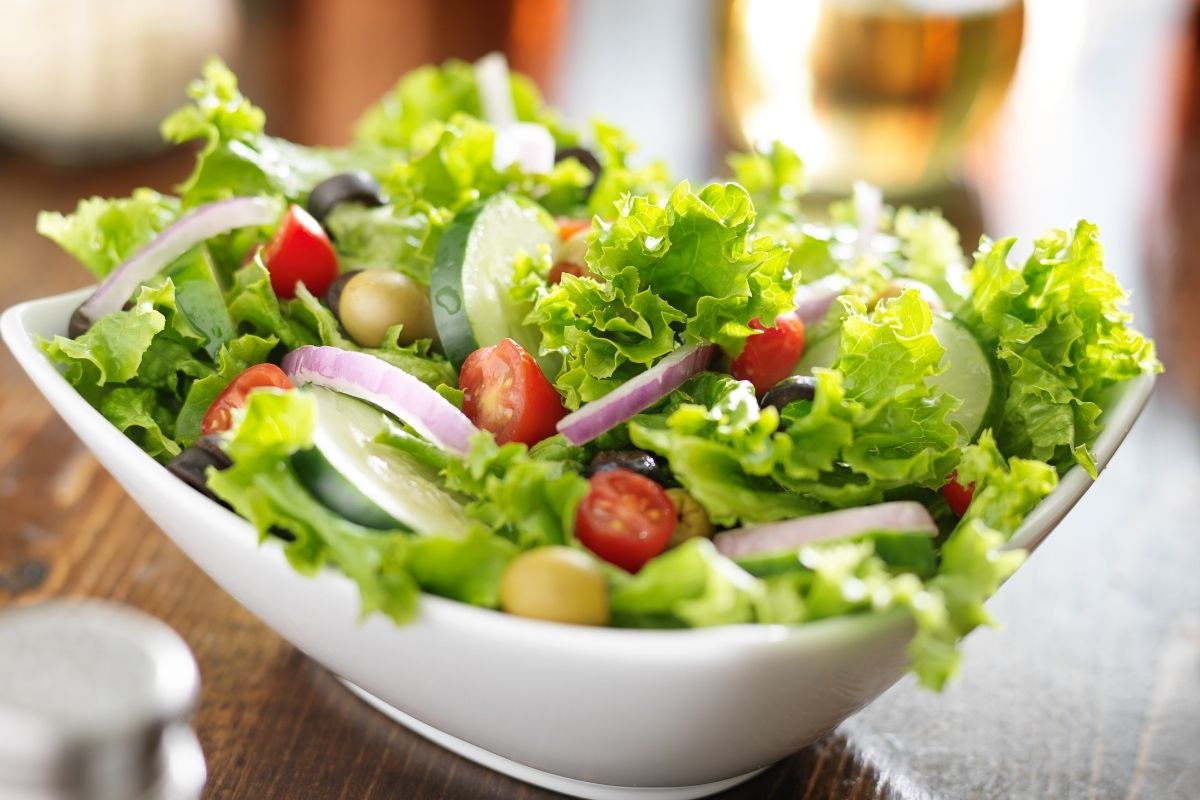 If you're looking for something light to eat with your enchiladas, a green salad is a good option. You can prepare a mix of leafy greens like lettuce and arugula, add some cucumbers, and dress it with a vinaigrette.
14. Grilled Avocado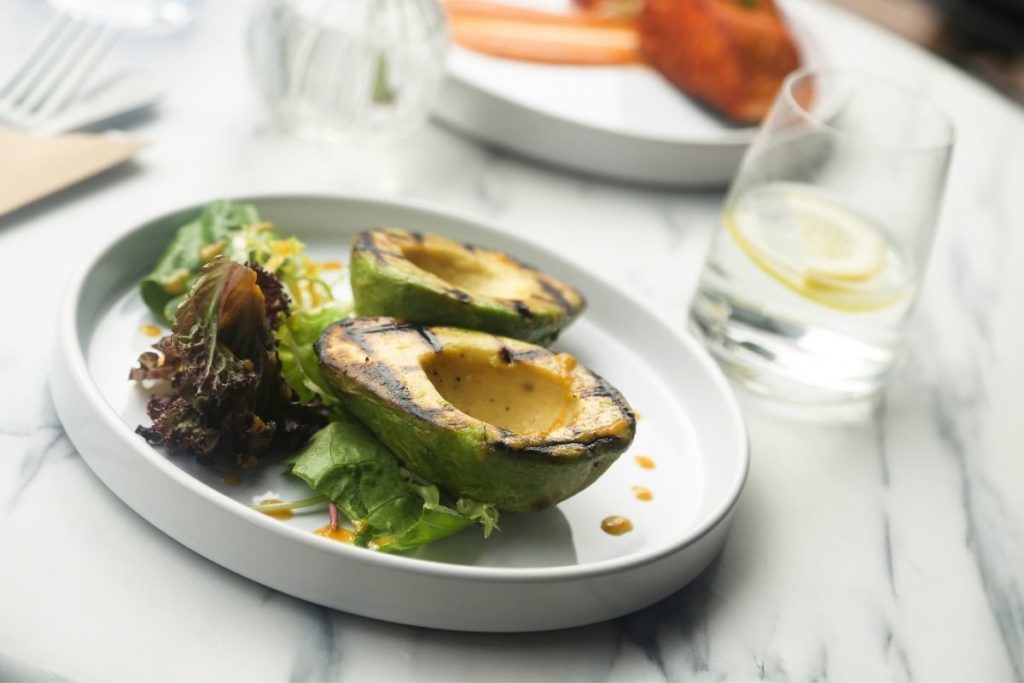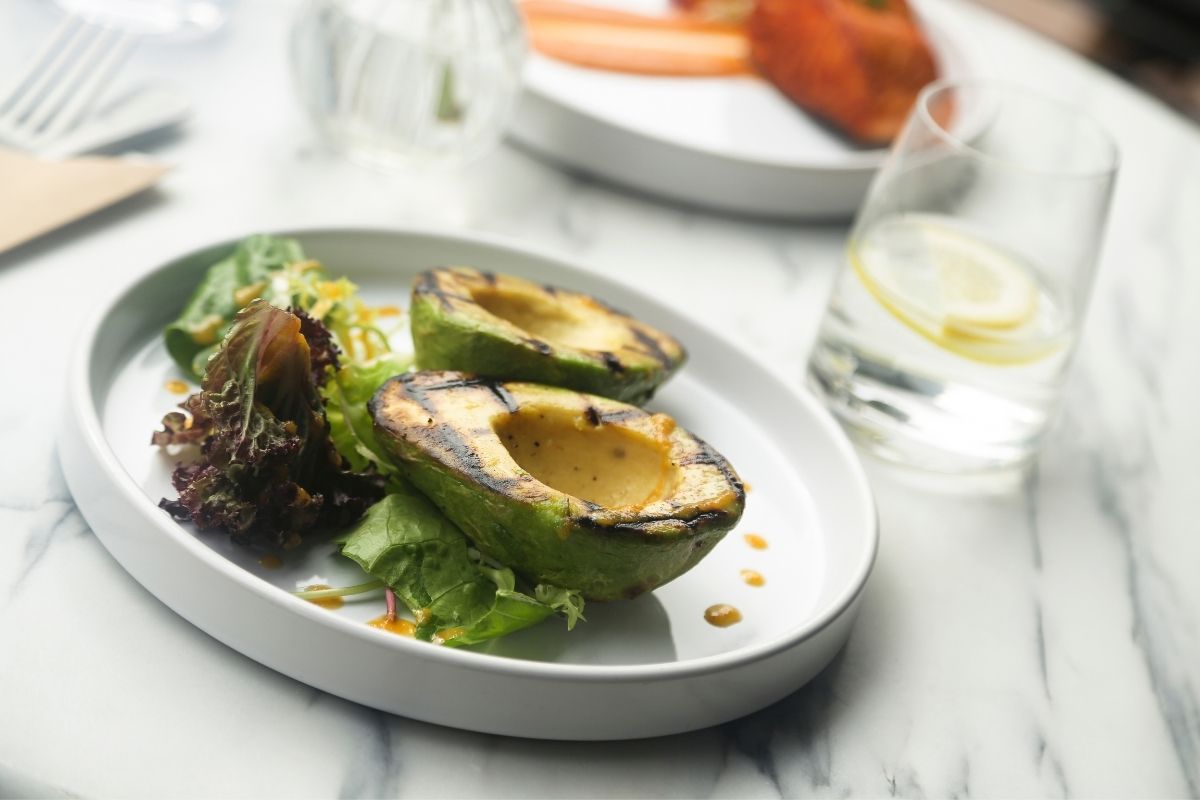 This lovely fruit is a decent pick for a side dish, too. A delicious method to serve avocados is by grilling, which gives them a smokey flavor. When served with chicken enchiladas, the burst of flavors is irresistible.
Final Thoughts
Now you've learned some ideas for the best side dishes to serve with your favorite chicken enchiladas. We guarantee your enchiladas will be the center of attention when served with these delightful sides.
Print
14 Best Chicken Enchiladas Sides
Check out these great Side Dish Recipes for Chicken Enchiladas that have been shared on Pinterest.
Instructions
Click on each link above to view the pin and recipe.
Obtain all the necessary ingredients to make the recipe.
Follow the steps to create your side dish.
Enjoy your delicious meal =)
Keywords: Best Chicken Enchiladas Sides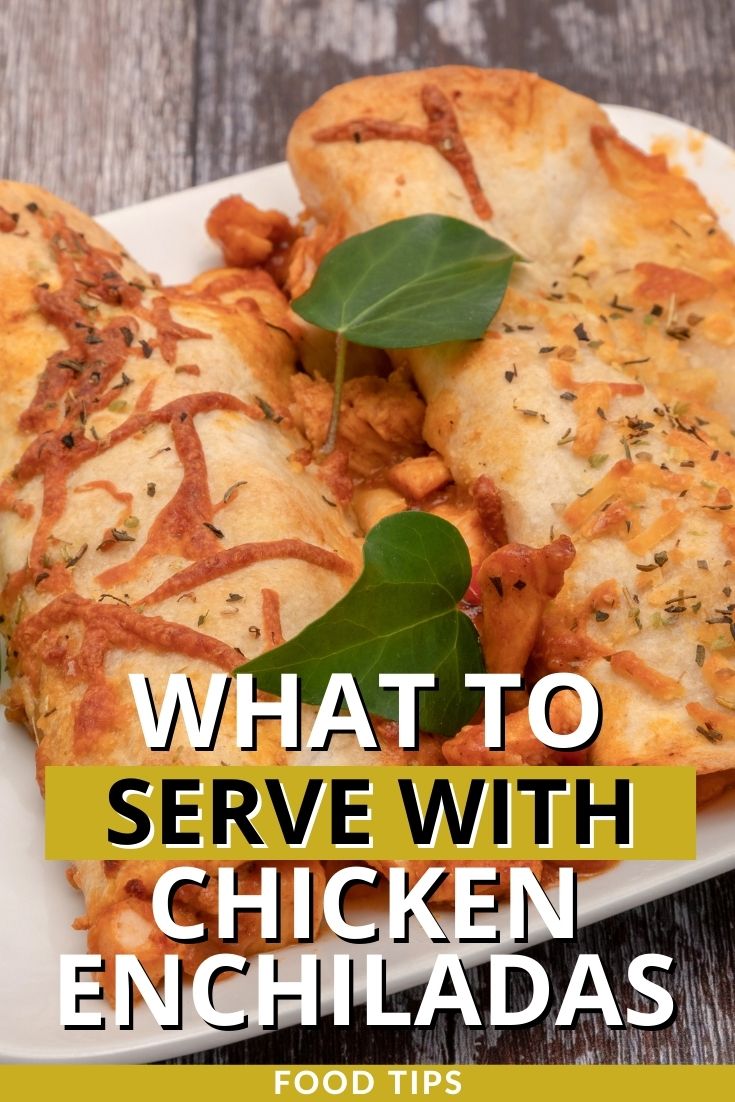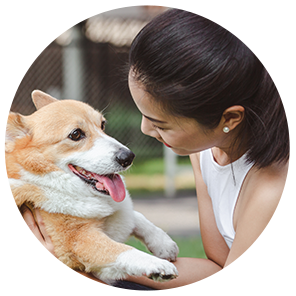 Hi, I'm Linda thanks for stopping by! We're so happy you're here. If you're a foodie and love to cook from home - you're in the right place..
LEARN MORE
Join the mailing list and receive our free newsletter!
Recipe Marker provides you with the best information about home cooking tips, recipes, ingredient substitutes and more. Check out our blog to see the latest articles.