What to Serve with Popovers: 7 Best Side Dishes (Updated 2023)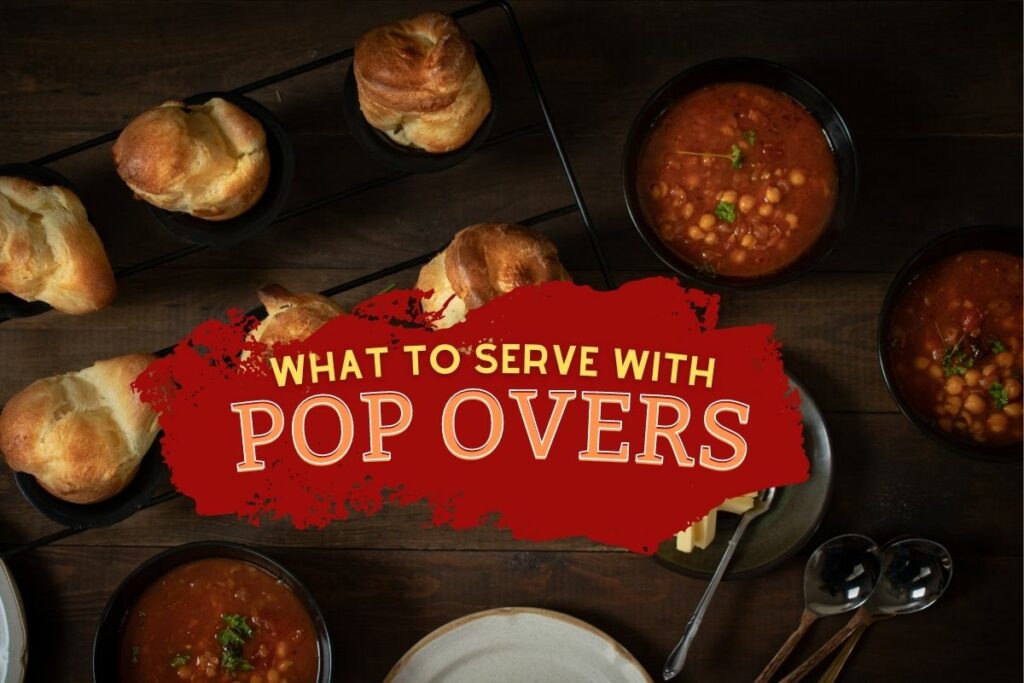 Are you trying to decide what to serve with popovers? Stick around as we share a list of the most popular side dishes that go well with Popovers.
Popovers are basically the American counterpart of Yorkshire pudding. Equal parts light and fluffy, these are aptly named as such primarily because they pop over once they're baked.
Learn about the best side dishes to serve with popovers below.
What to Serve with Popovers
1. Pot Roast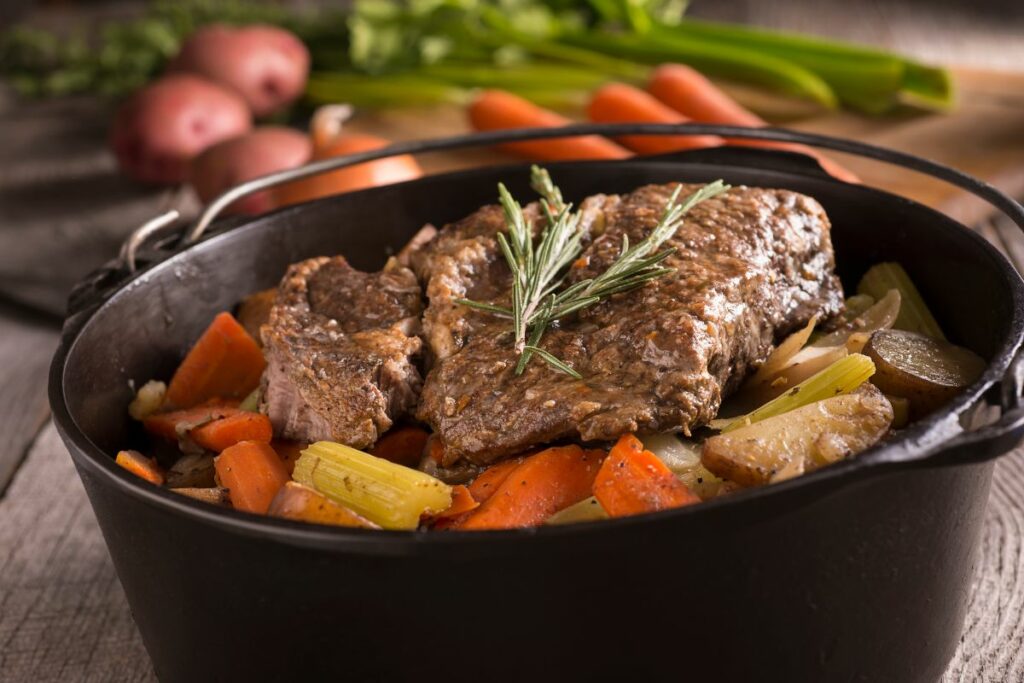 If you're going for something traditional, then a classic pot roast is something you want to go for. This beef dish is rich and unctuous and will leave you wanting more.
Filled with a bevy of herbs and spices, this is a great contrast to what is an otherwise soft dish.
What better way to sop up the gravy than by using popovers? The gravy will seep into the popovers and make it even more flavorful if you can imagine.
The light texture from the popovers, however, will keep the pot roast from becoming too cloying, allowing you to strike a delicate balance between your food choices.
2. Jam and Butter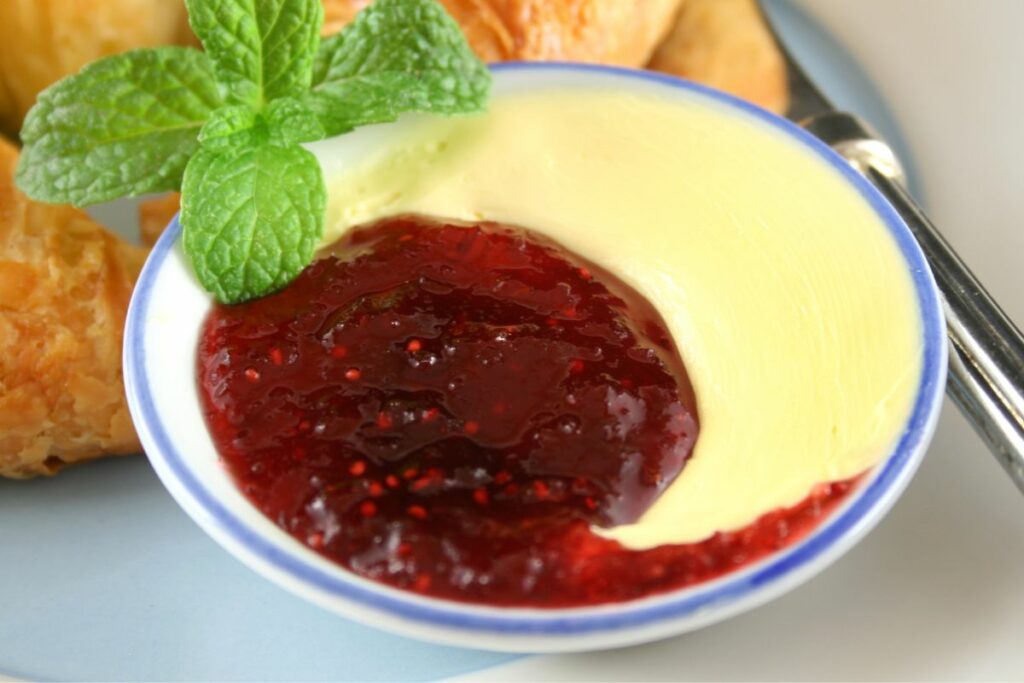 Popovers are quite similar to English biscuits in that they act as a vehicle for different toppings, dips, and whatnot.
However, popovers are lighter and have a slightly more crisped exterior.
For those who are planning to add popovers to their breakfast repertoire, pairing this with your favorite jam or preserve, as well as butter, will highlight its hollowed interior.
While others may disagree with putting on a pat of butter, we believe that a little butter goes a long way in adding richness and creaminess to the dish.
Jams and preserves, on the other hand, will add tartness and sweetness at the same time, giving your palate something playful first thing in the morning.
3. Fruits and Whipped Cream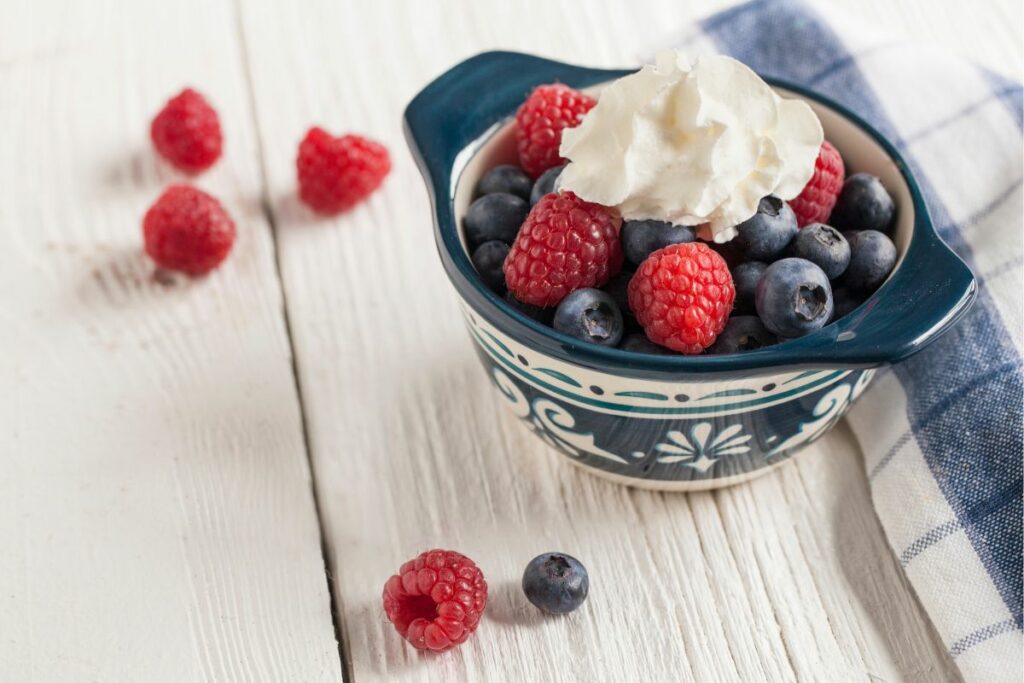 Want a cake-like dessert without guilt? Use popovers as your base and top this with some cut-up fruits and some whipped cream and you're good to go.
This is perhaps the easiest dessert you can make if you're pressed for time.
There are different fruits you can use. From fresh strawberries, blueberries, mangoes, grapes, apples, and everything in between, it comes as no surprise that anything just about works with popovers and cream.
These fruits will lend a burst of freshness and will make for a light yet satisfying dessert, while the cream just makes it a tad indulgent.
4. Scrambled Eggs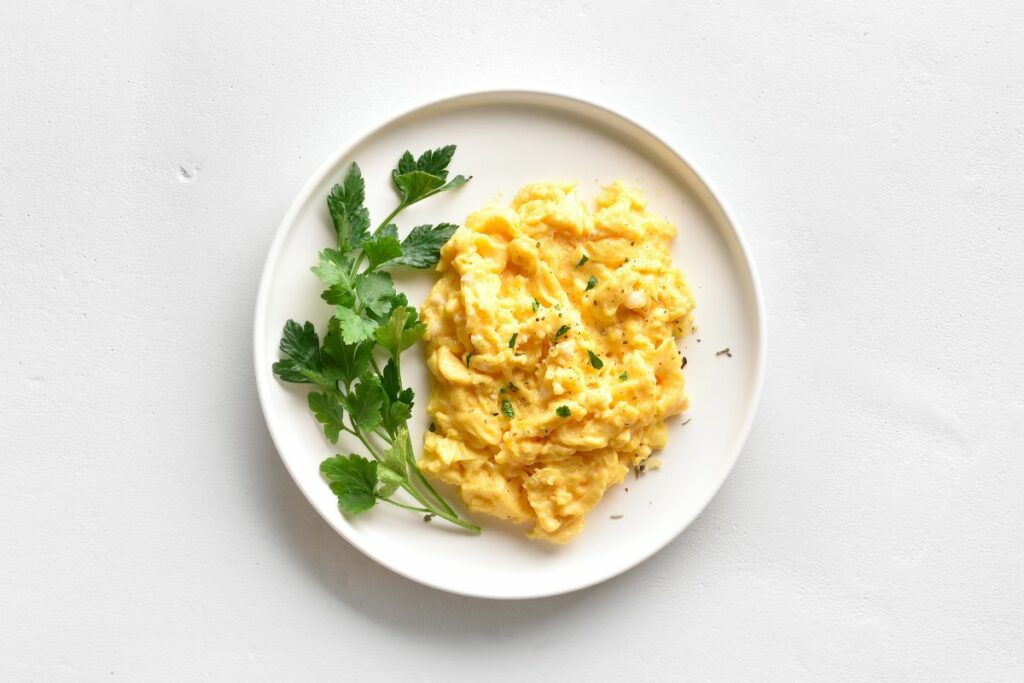 Eggs that have been scrambled and whipped into utter perfection are just what you need to start your day, especially when you're going to have a long one.
Not only are these filling, but they are also creamy and delicate, complementing the equally airy quality of the popovers.
If you want to go even further, you may want to serve popovers with your protein of choice, in addition to eggs, of course.
A perennial crowd favorite is the breakfast patty sausage and top this with cheese to complete the meal.
Otherwise, you can also pair this with some bacon, ham, or even some sausage links.
5. Chicken Pot Pie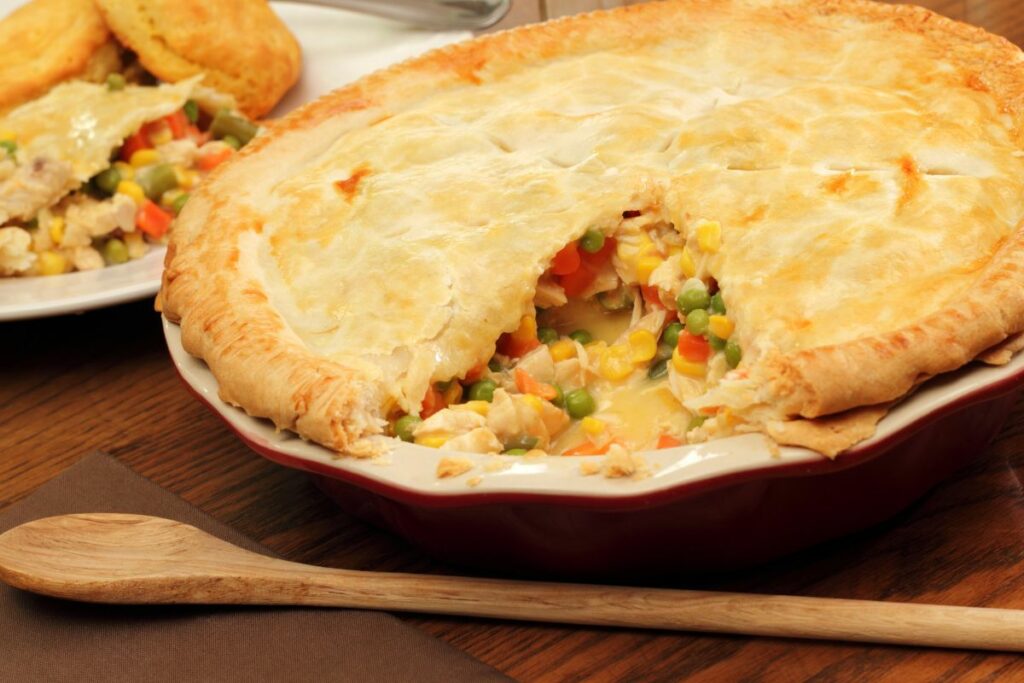 It might not seem like it, but popovers and chicken pot pie are a match made in heaven.
Although chicken pot pie is already enclosed in its own pastry, one could never get enough of this light and flakey crust. Popovers are the next best thing.
The creamy and flavorful sauce of the chicken pot pie is the perfect foil for the popovers, with the latter letting you scoop up the sauce or even dip it directly to get all of the goodness within.
With the addition of popovers, you can make this classic dish complete and even more filling.
6. Baked Beans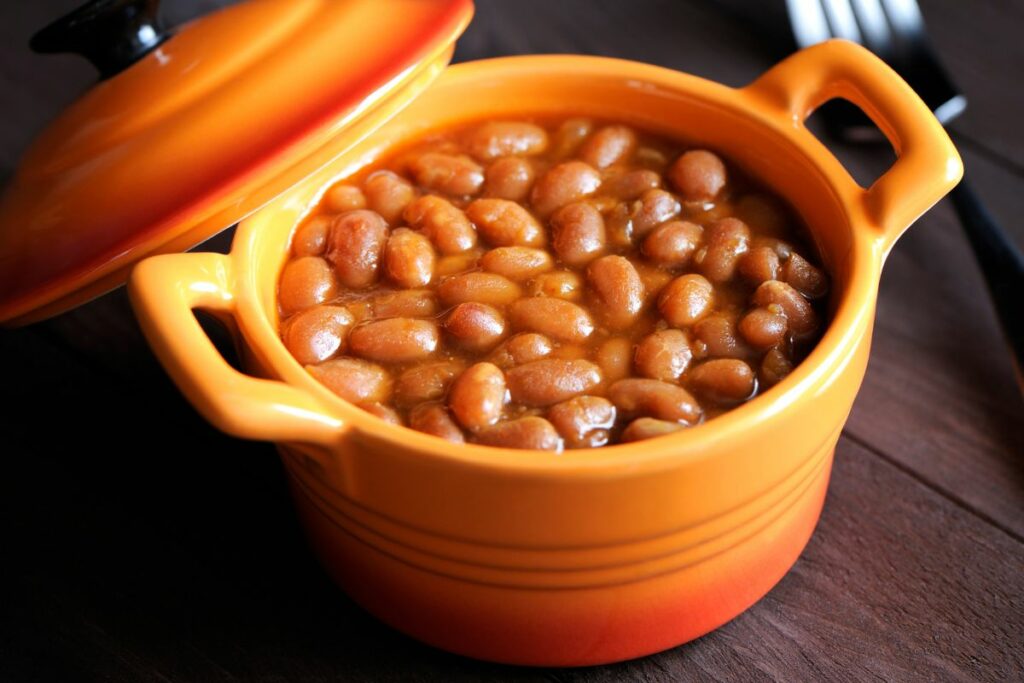 Baked beans are loved all around the world and this is commonly eaten for breakfast, along with other morning fares, but that doesn't mean you can't eat this any time of the day.
Baked beans give you feelings of warmth and comfort and eating this with popovers takes it up a notch.
Baked beans come with a flavorful sauce and popovers can carry not only the wonderful sauce but also become the vessel for scooping up the beans in one go.
7. Soup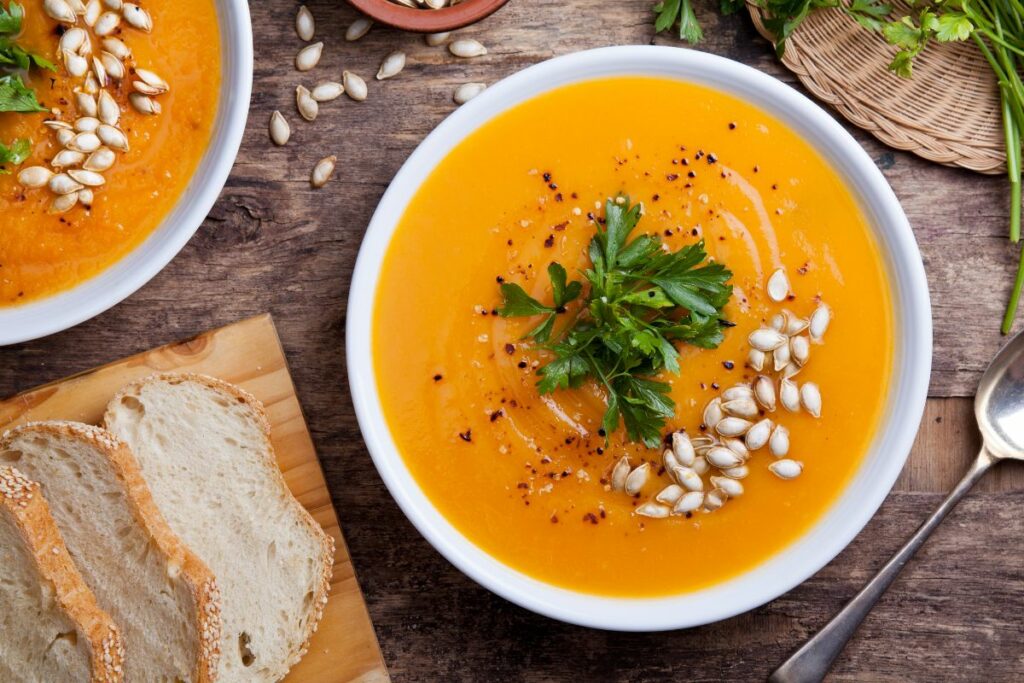 Whether it's clam chowder, pumpkin soup, or tomato soup, you're sure to love popovers with any of these belly-warming soups you can sip one.
You can use the popovers to dip into the soup and have them soak in the flavors.
Clam chowder is thick and creamy, with a strong flavor coming from the clams. Think of this as a thicker gravy of sorts with tons of complex flavors.
Pumpkin soup, on the other hand, is sweet, nutty, and buttery. Meanwhile, tomato soup is tangy and bright. Whatever you go for, popovers are the best dish to serve your choice of soup with.
The Bottom Line
With its various pairings and options, it's easy to see why popovers are one of the most versatile dishes you can play around with.
From breakfast to dinner, you'll have no shortage of dishes to serve with this fluffy and light muffin-like food, so be sure to get creative with the help of this guide.
Print
7 Best Sides for Popovers
Check out these great Side Dish Recipes for Popovers that have been shared on Pinterest.
Author:
Prep Time:

5 minutes

Cook Time:

10 minutes

Total Time:

15 minutes

Yield:

1 serving

Category:

Sides

Method:

Cooking

Cuisine:

Side Dish
Instructions
Click on each link above to view the pin and recipe.
Obtain all the necessary ingredients to make the recipe.
Follow the steps to create your side dish.
Enjoy your delicious meal =)
Nutrition
Serving Size:

1 serving

Calories:

370

Sugar:

3 g

Sodium:

1490 mg

Fat:

22 g

Saturated Fat:

9 g

Unsaturated Fat:

0 g

Trans Fat:

0 g

Carbohydrates:

35 g

Fiber:

1 g

Protein:

9 g

Cholesterol:

35 mg
Keywords: Best Sides for Popovers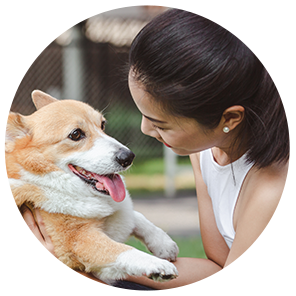 Hi, I'm Linda thanks for stopping by! We're so happy you're here. If you're a foodie and love to cook from home - you're in the right place..
LEARN MORE
Join the mailing list and receive our free newsletter!
Recipe Marker provides you with the best information about home cooking tips, recipes, ingredient substitutes and more. Check out our blog to see the latest articles.