What To Serve With Sushi: 7 Best Side Dishes (updated 2023)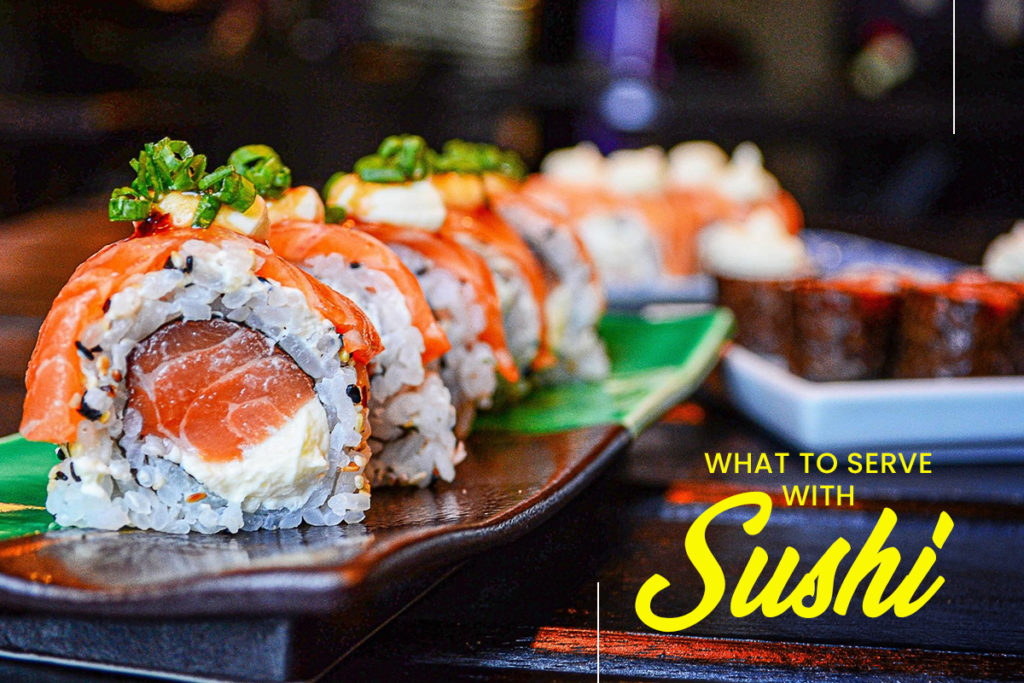 Japanese cuisine is well-loved around the world, and for good reason. Recognized for its fresh and well-balanced flavors, Japanese food brings something unique to the table.
Sushi is perhaps one of the best representatives of Japanese food. It makes use of some of the freshest and most unique ingredients, most of which are native to the country, to tell people about its rich culinary history.
Many eat sushi by themselves, but where's the fun in that, right? Get to know what to serve it with and make your meal even more exciting.
Get To Know a Bit About Sushi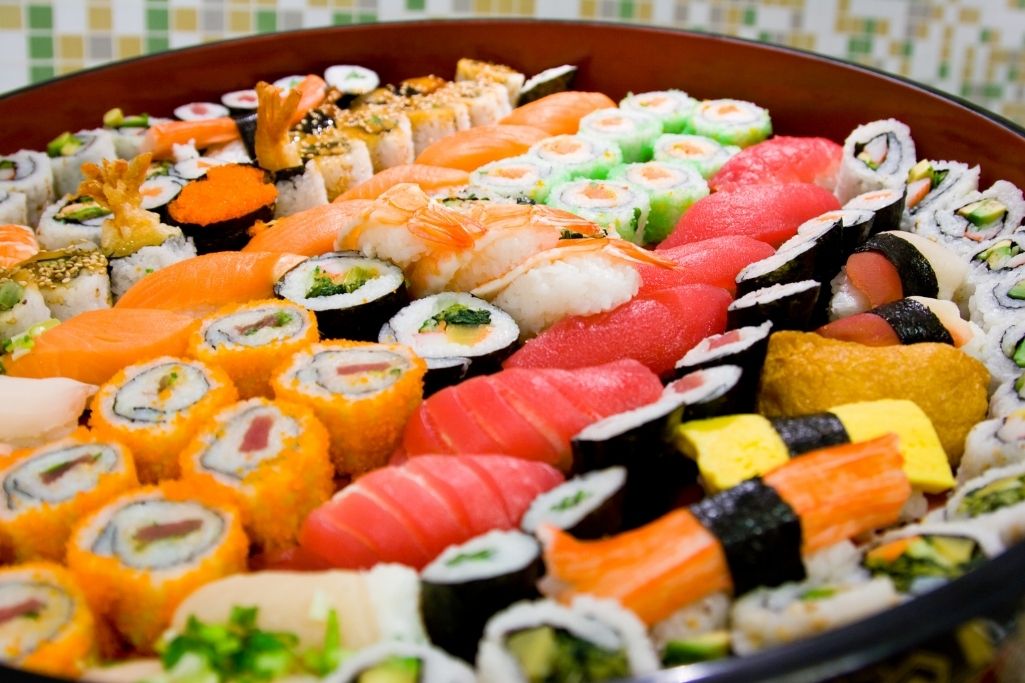 Simply put, sushi is a Japanese dish made from small pieces of raw or sometimes cooked fish or seafood placed on top or inside a roll of vinegar rice.
While seafood is a pretty important component of sushi, it's actually the vinegar rice that completes the dish, given that the word "sushi" itself refers to the sour and tangy taste of the rice.
There are different types of sushi on the market today. These include nigiri, maki sushi, and temaki sushi.
Some of the most popularly consumed fish and sushi varieties include maguro (tuna), Hamachi (yellowtail), sake (salmon), saba (mackerel), and unagi (eel).
At times, squid and other types of seafood such as ebi (shrimp), ika (squid), and many others, also appear in sushi.
What To Serve With Sushi
1. Gari or Pickled Ginger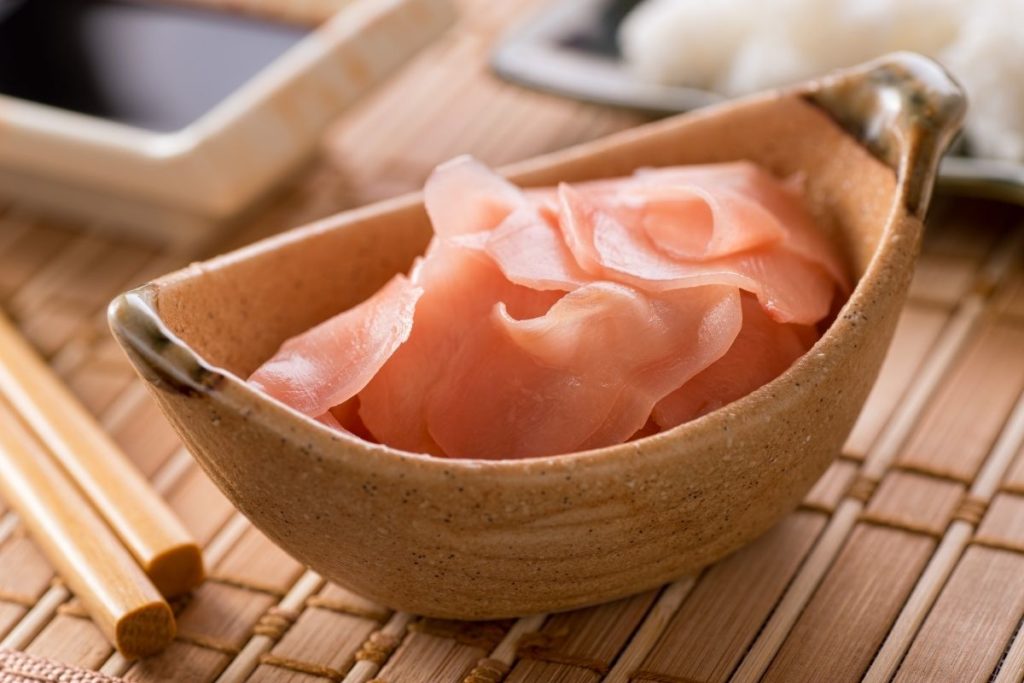 More of a palate cleanser than a side dish, pickled ginger usually comes with sushi to help you prepare your taste buds for other flavors and types of sushi to come.
It typically has a bright pink hue that makes for an interesting contrast against the colorful seafood on your plate.
Pickled ginger uses baby ginger. Because of this, gari actually has a milder flavor that plays beautifully with the acid. Sweet notes even come through thanks to the pickling.
2. Miso Soup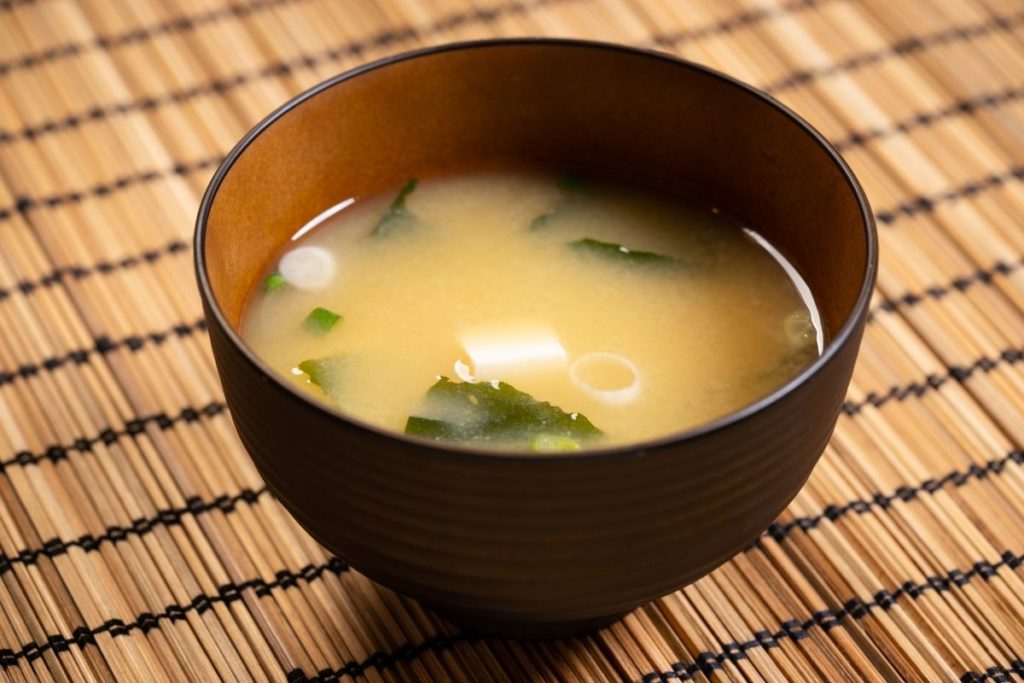 Miso soup is a staple in Japanese cuisine and if you're going for the classic Japanese experience, you'll certainly want to start your meal with this soup.
Made from dashi stock and miso paste, and laced with seaweed, green onions, and some tofu cubes, this will leave a savory taste in your mouth that leaves you wanting more.
Miso soup gets its savory flavor from the start of the show: the miso. It lends an umami taste that will perfectly set you up for what's to come.
3. Edamame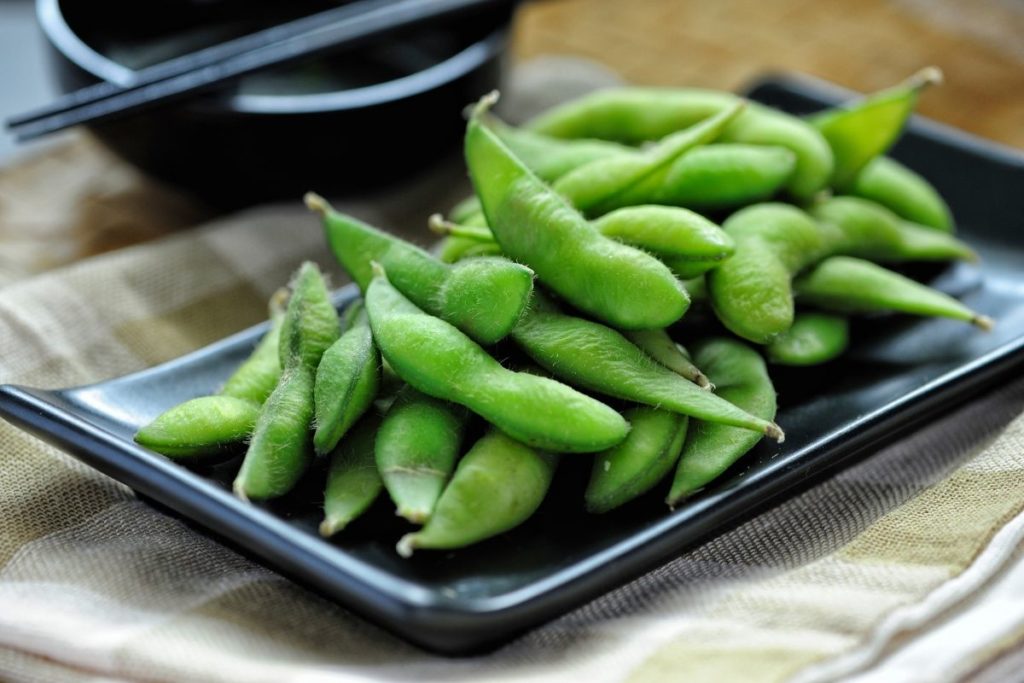 A great light yet tasty appetizer also found in Japanese cuisine is edamame. These are soybeans that are boiled or steamed while still in the pod.
The fun lies in getting these soybeans straight into your mouth from the pod without using your hand to open it.
Edamame's taste errs on the milder side. It is quite nutty and sweet, with a flavor slightly reminiscent of a pea.
4. Gyoza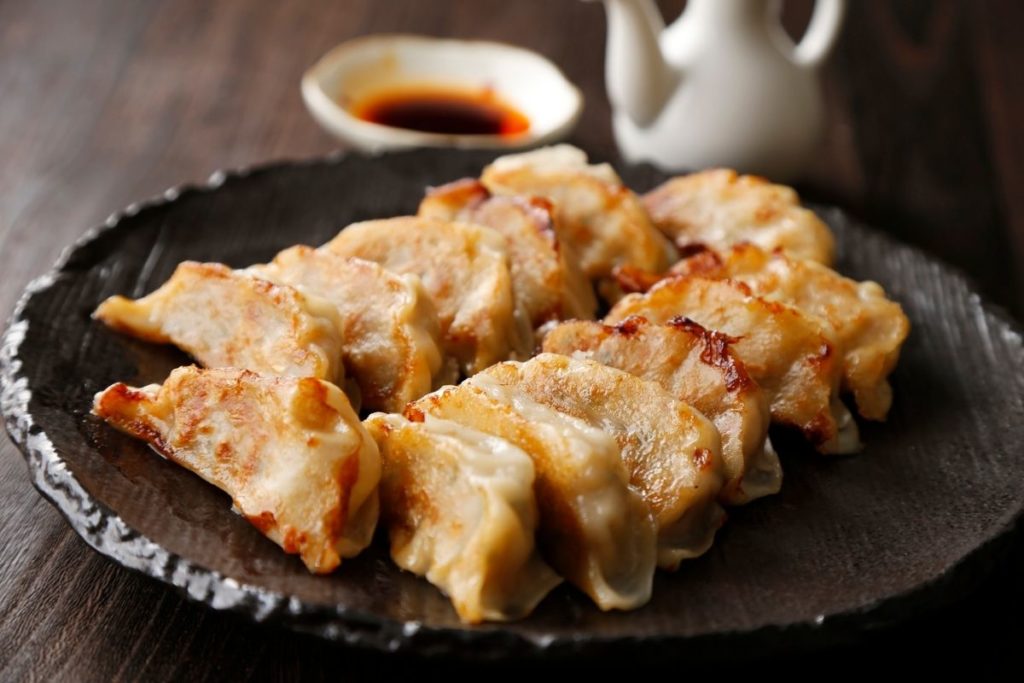 Gyoza is a Japanese dumpling filled with minced pork and vegetables. These potstickers come in half-moon shapes that are boiled, pan-fried, or deep-fried to a crisp.
They come with a ponzu sauce or soy sauce for dipping. Just like other Japanese food, gyoza pairs well with sushi.
They are savory and chock full of flavor. Plus, the play of textures and umami inside also goes great with the freshness of the sushi.
5. Tempura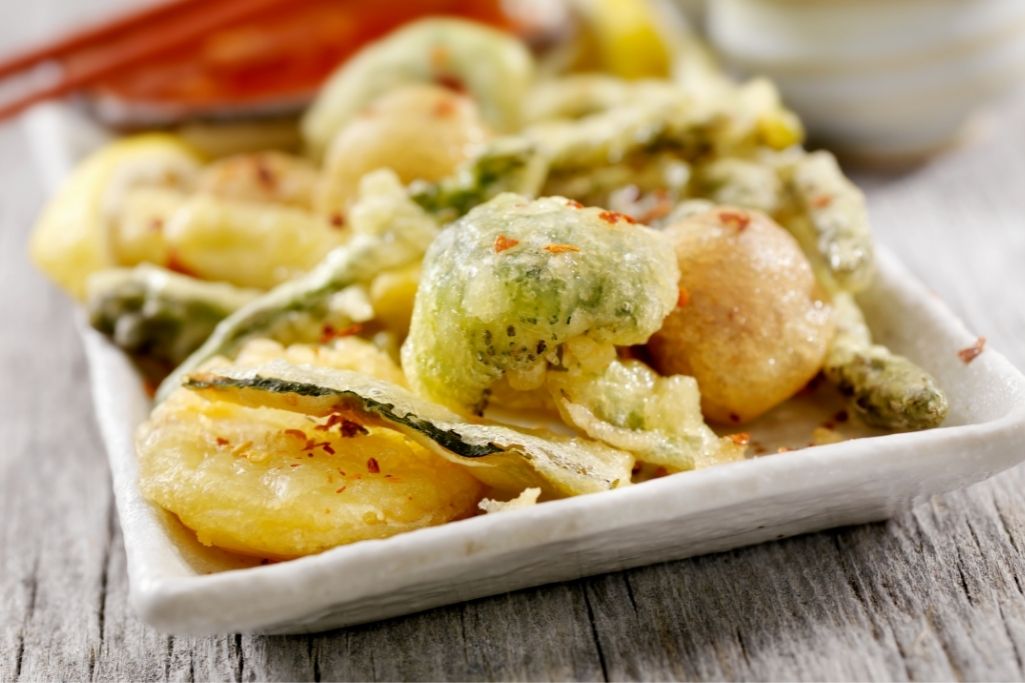 Tempura is yet another of the classic and most well-loved Japanese dishes. Light, crispy, and crunchy at the same time, tempura makes just about anything great.
Whether shrimp or vegetables, the batter makes all the difference and elevates this dish into something fluffy.
This texture-filled dish makes a great pairing with sushi. A flavorful dip made from mirin, dashi, water, and soy sauce accompanies tempura to give it more punch.
6. Beef Kushiyaki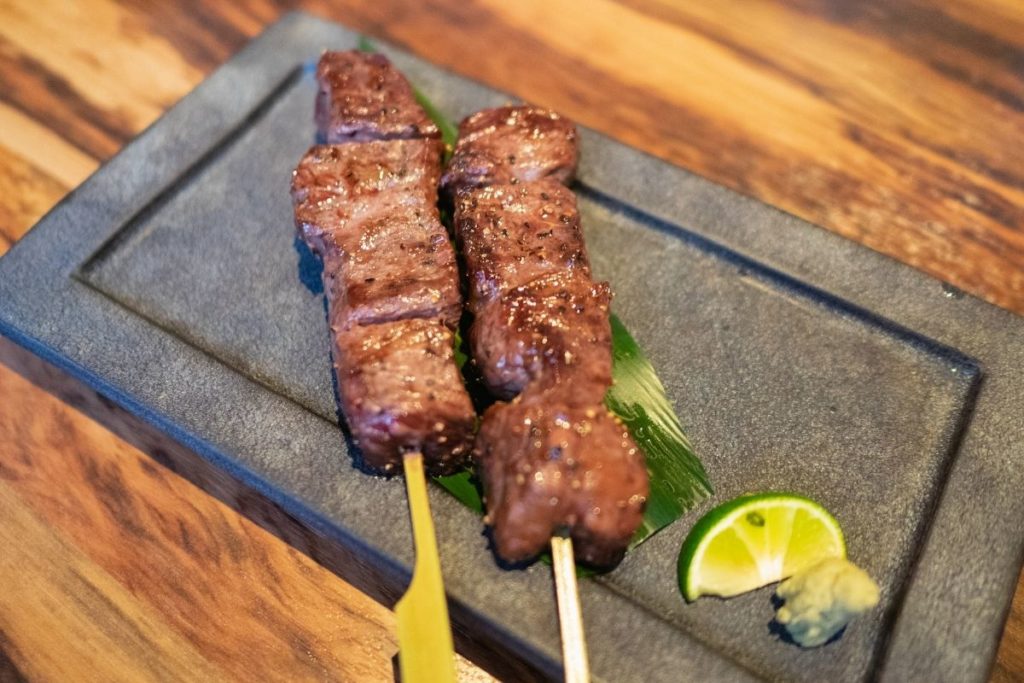 Bar nights and gatherings call for finger food that's easy to eat. Apart from sushi, beef kushiyaki fits the bill. This is a Japanese grilled skewer that is typically marinated in a bevy of flavors.
Made with soy sauce, brown sugar, ginger, garlic, sake, and sesame seeds, these pack in the flavor and make for a delicious accompaniment to sushi.
Beef kushiyaki, in particular, tastes a little more indulgent, especially if you get the right cut. Apart from the meaty and juicy taste, the smokey taste also complements your sushi dish nicely.
7. Kani Salad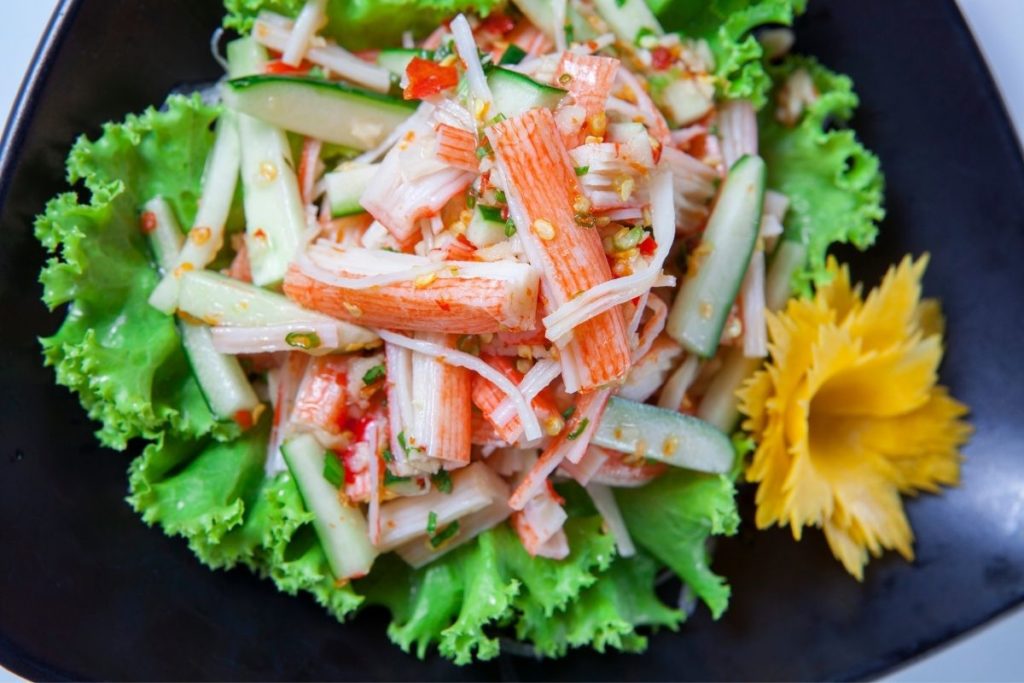 Want a lighter yet flavorful fare to go with your filling sushi? A kani salad definitely won't let you down.
This comes with kani, otherwise known as imitation crab or crabsticks, cucumber, carrots, and Japanese mayonnaise on a bed of lettuce.
Kani salad is creamy and delightful and is uber versatile. You can even throw in some mango pieces or some roe to elevate the taste.
It will add a layer of sweetness that goes well with the creaminess and richness of the mayonnaise.
The Bottom Line
There are various food options you can serve with sushi. With these other Japanese dishes, you can mix and match and make your sushi night one to remember.
Print
7 Best Sushi Side Dishes
Check out these great Side Dish Recipes for Sushi that have been shared on Pinterest.
Instructions
Click on each link above to view the pin and recipe.
Obtain all the necessary ingredients to make the recipe.
Follow the steps to create your side dish.
Enjoy your delicious meal =)
Keywords: Best Sushi Side Dishes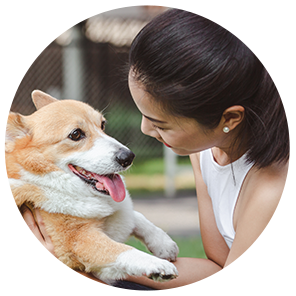 Hi, I'm Linda thanks for stopping by! We're so happy you're here. If you're a foodie and love to cook from home - you're in the right place..
LEARN MORE
Join the mailing list and receive our free newsletter!
Recipe Marker provides you with the best information about home cooking tips, recipes, ingredient substitutes and more. Check out our blog to see the latest articles.