11 Best Sides To Serve With Tuna Steak (Updated 2023)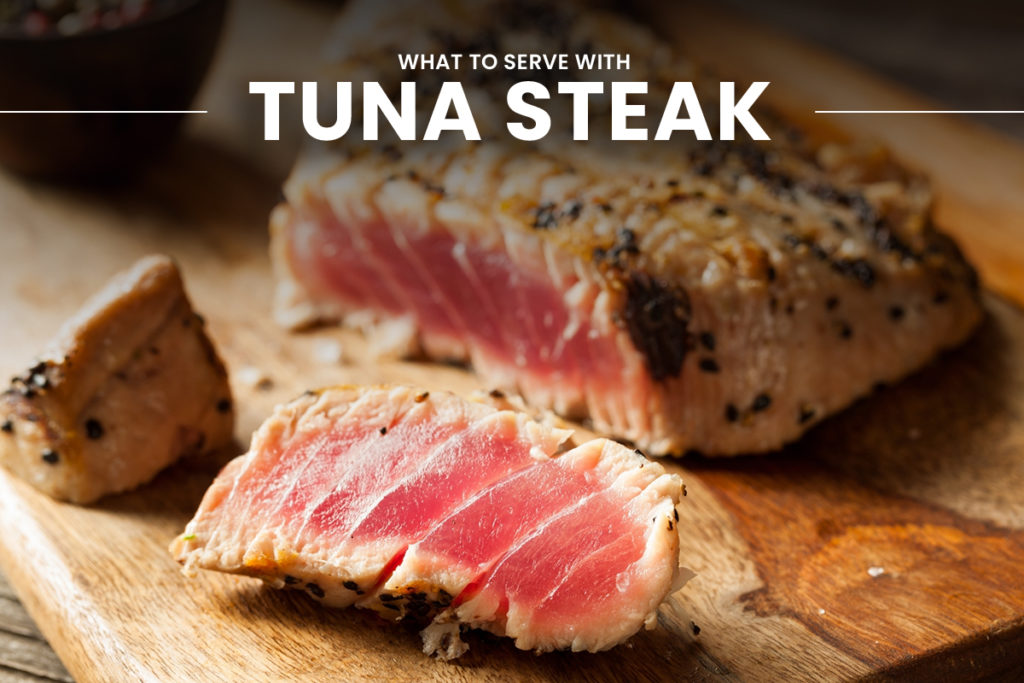 See the list of the best side dishes to accompany your tuna steak. There is a wide range of options to choose from, including salads, vegetables, potatoes, and more. Plus, they are easy and quick to make, too.
These delicious ideas complement tuna nicely because they enhance its flavor while also providing texture and diversity. Try serving them together, and you will have one wonderful meal!
What to Serve With Tuna Steak
1. Stuffed Peppers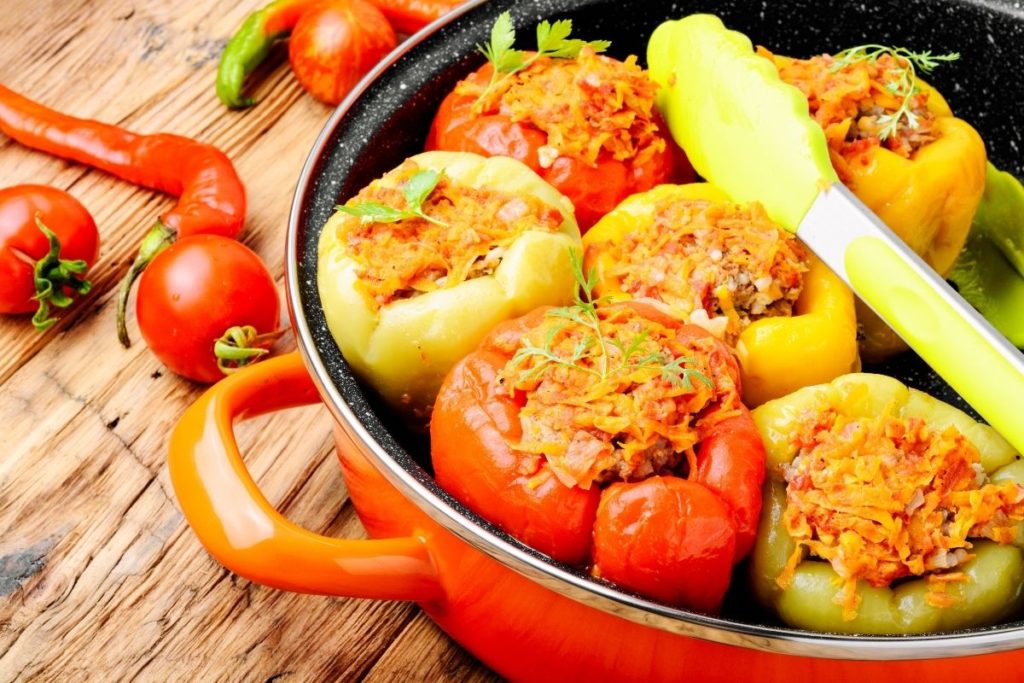 Be creative with this colorful side dish. Stuffed peppers are very fun and easy to prepare. Besides, they taste great with nearly any main course. You can use green, red, or yellow peppers and fill them with any ingredients you want.
When serving this side dish with tuna steak, you can try filling them with ingredients such as tomatoes, onions, rice, quinoa, or cream cheese.
The pack of flavors and texture in this dish is definitely delectable.
2. Vinaigrette Salad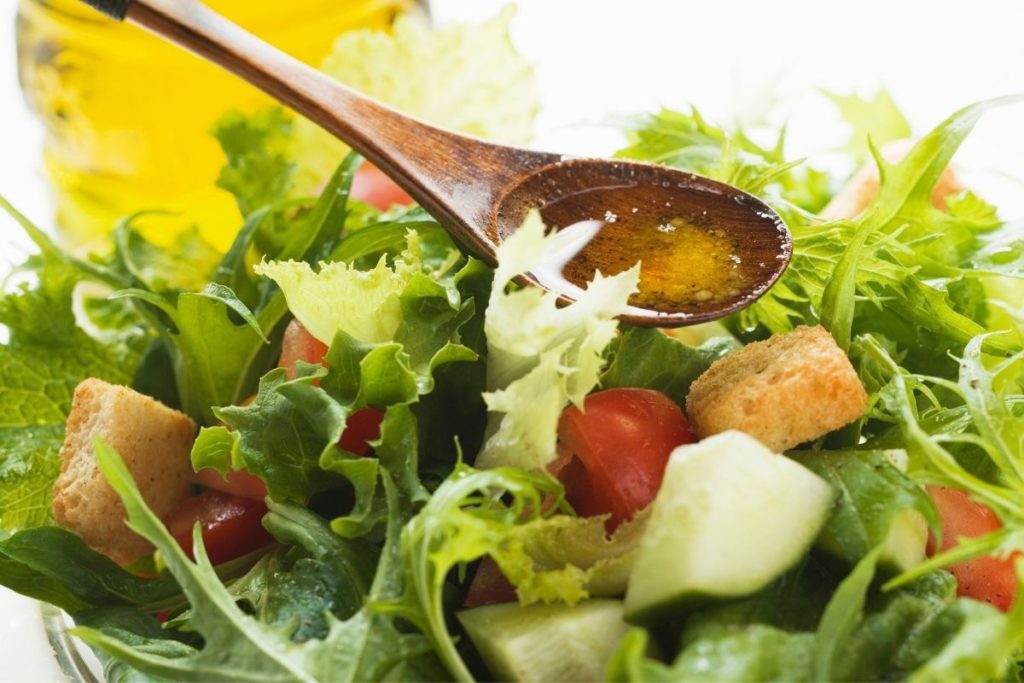 Salads are always a top pick for side dishes. To match the fresh flavor of your tuna steak, pair it with a vinaigrette salad. It is a quick, tasty, and healthy option for your meal.
You can use several vegetables or fruits, such as tomatoes, cucumbers, lettuce, and mangoes.
To liven it up, you can even include egg or cheese for added protein. This nutritious mix will be the ideal complement to a vinaigrette dressing.
3. Pasta Salad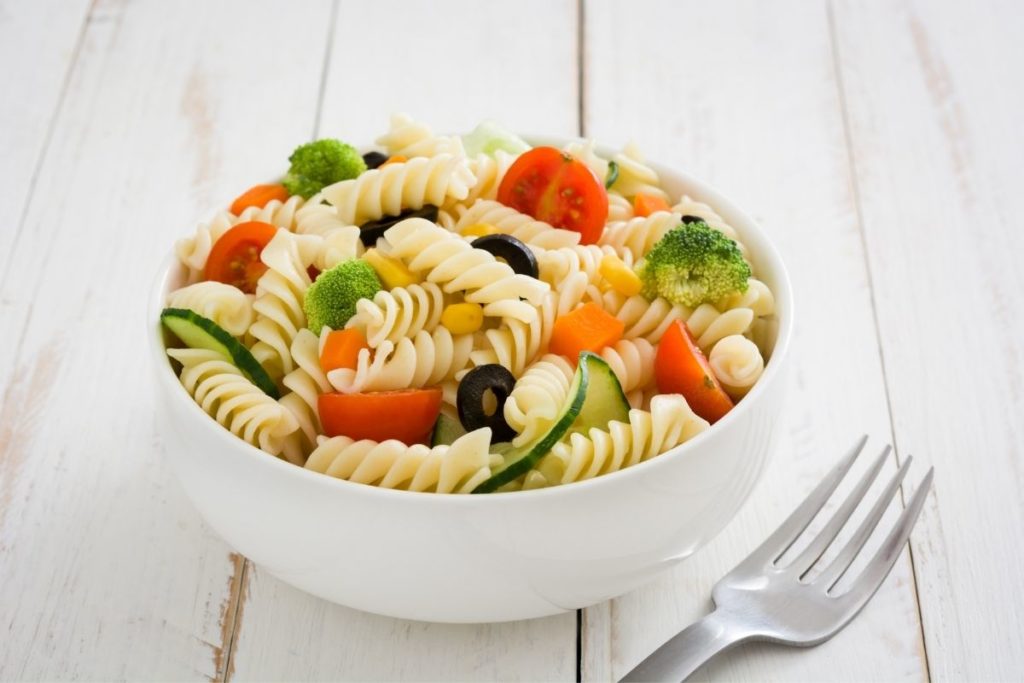 Why not prepare a pasta salad? A regular green salad may be too light, but a pasta salad is a more filling and rich dish that also goes well with tuna steak.
You can make an Italian pasta salad using rotini, tomatoes, red onion, mozzarella, and dressing.
4. Roasted Lemon Potatoes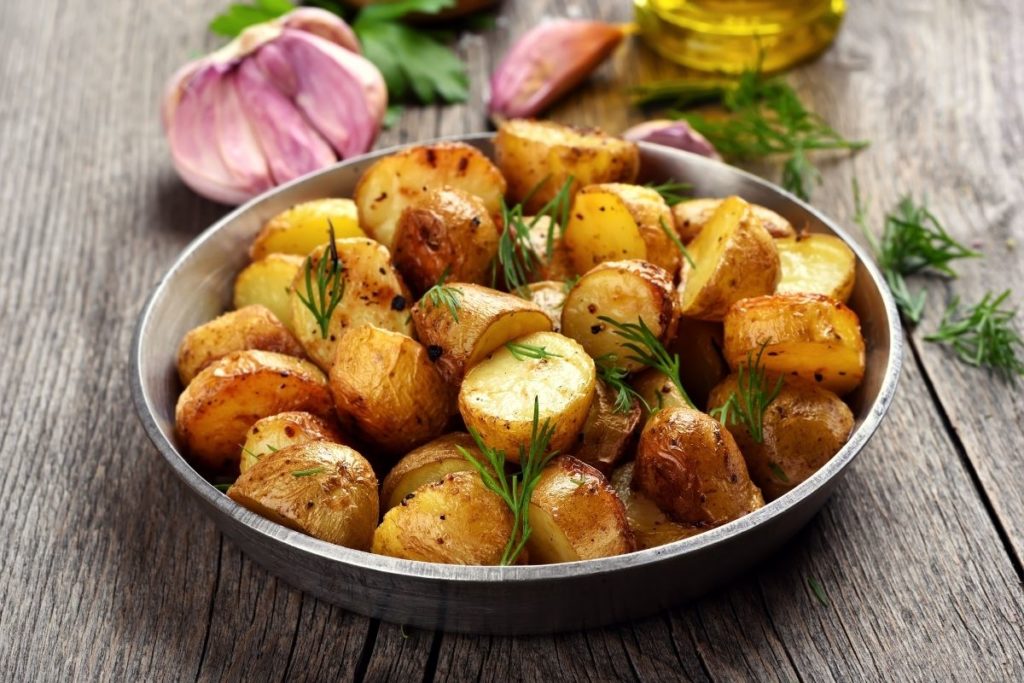 Potatoes are a must-have on every list of best side dishes. Potatoes go well with nearly everything, and there are a lot of ways to prepare them.
For example, roast your potatoes and squeeze some lemon over them. Add a dash of olive oil and a sprig of rosemary. This dish will contrast the fish's rich flavor.
5. Baked Sweet Potatoes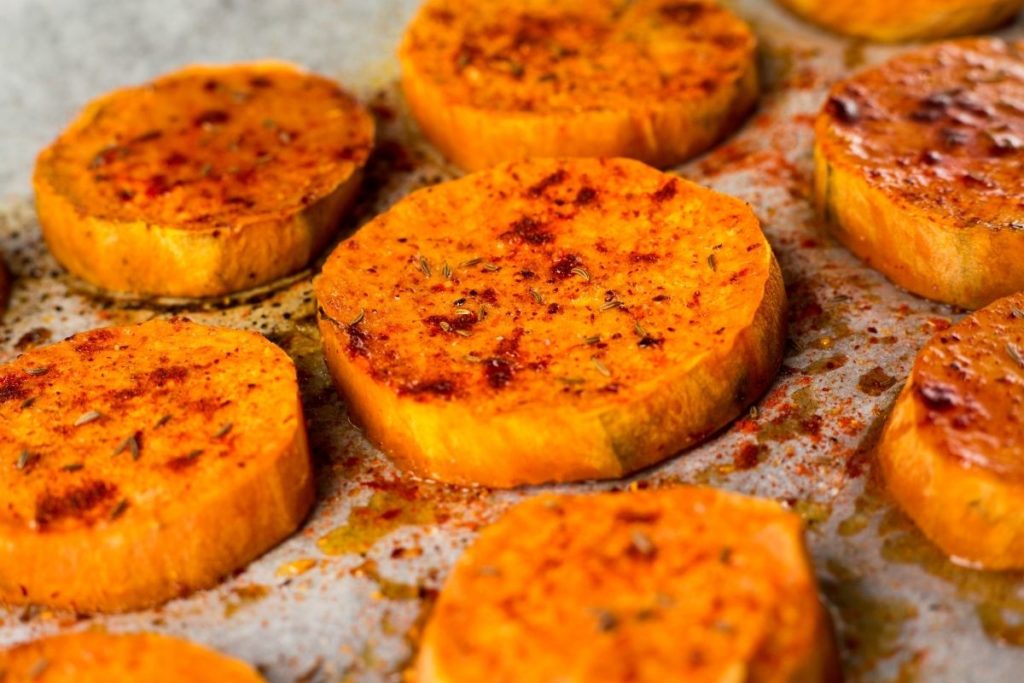 Have some sweet potatoes as a side dish for your tuna steak. They are nutritious and simple to make.
You can bake a whole sweet potato or slice it into strips. Try drizzling some honey on top for extra flavor. Cook the sweet potatoes until soft, then serve and enjoy!
6. Stir-Fried Teriyaki Vegetables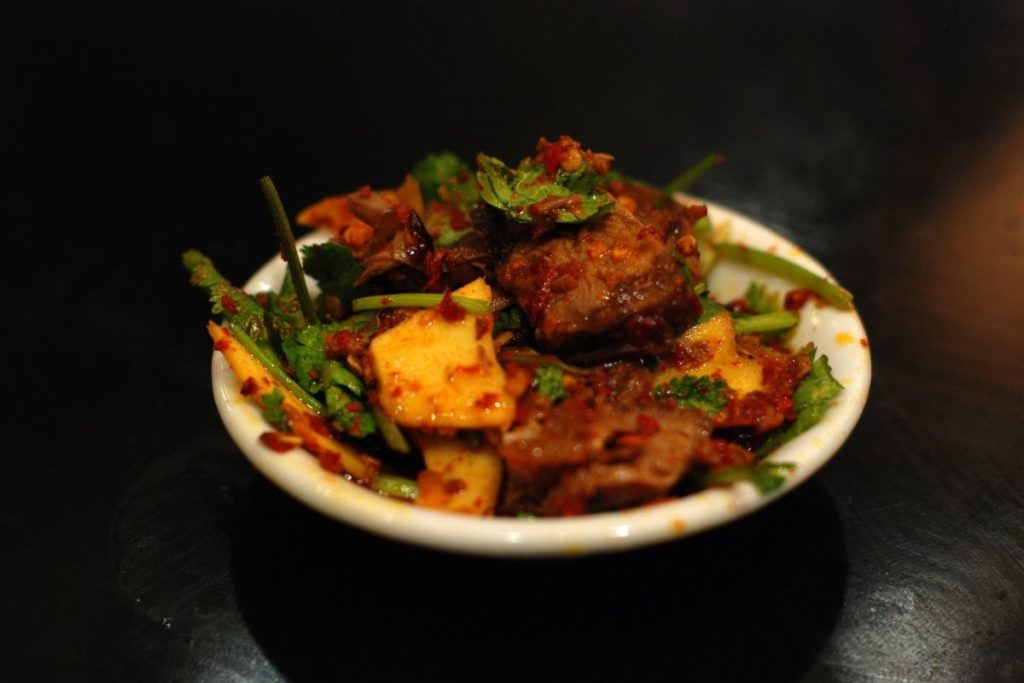 Incorporate Asian flavors into your tuna steak by making a teriyaki vegetable stir-fry.
You only need a few ingredients for this recipe: some vegetables, garlic, sesame oil, teriyaki sauce, and honey.
7. Tempura Green Beans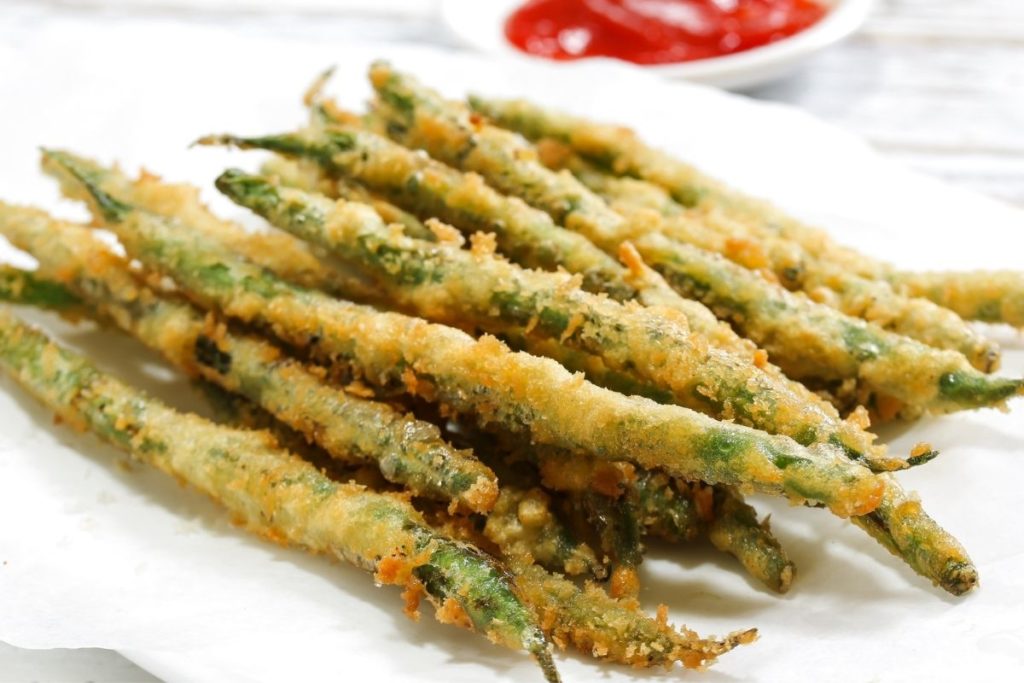 Are you familiar with tempura? It is a Japanese-style dish in which seafood, a vegetable, or meat is deep-fried in batter. Fried green beans are a decent pick to serve with your tuna steak.
Enjoy the delicious crunch of your green beans while still getting additional fiber. They will satisfy your cravings and you will want to eat them right away.
8. Salted Chips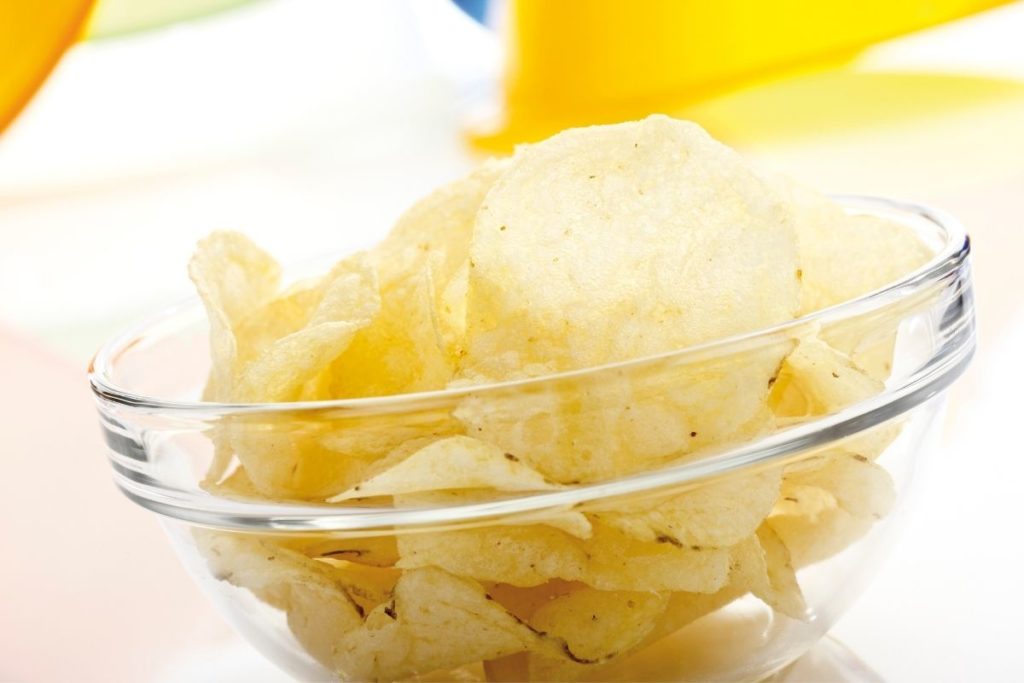 Chip-lover? Another tuna steak side dish commonly served in restaurants is salted chips. You might notice it is a reference to the iconic fish-and-chips pairing.
Potato chips are a superior addition if you want to highlight your tuna but still want a pleasant, uncomplicated side dish.
You can buy salted chips in grocery stores or make your own at home. You can stick to the meal's healthy theme by serving thin, mildly salted chips. This snack will surely please your palate.
9. Ratatouille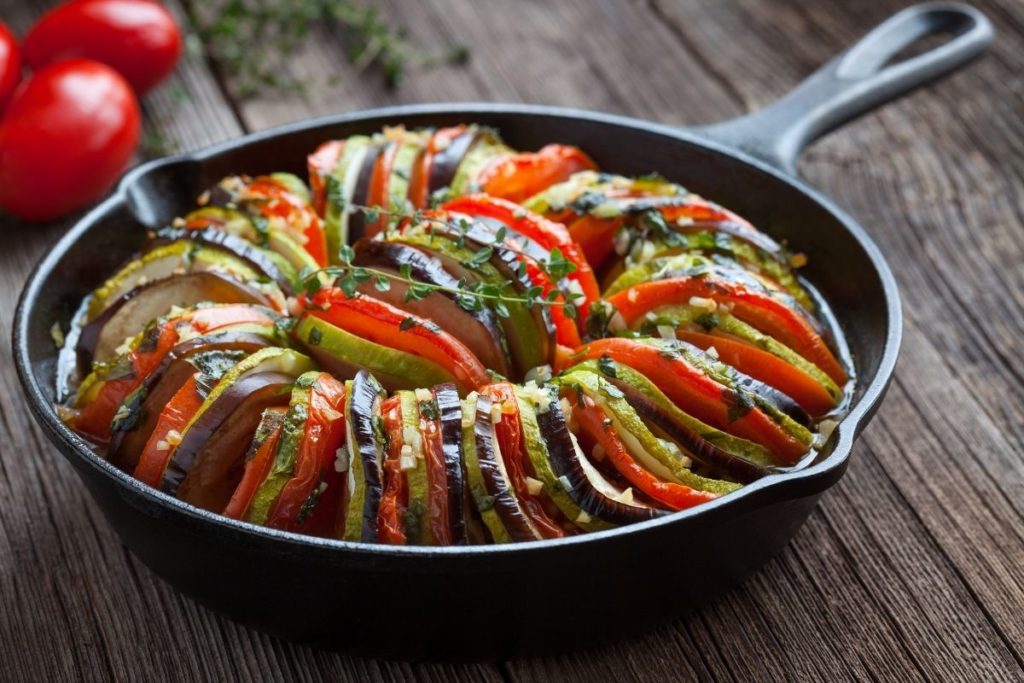 Do you know about ratatouille? It is a classic French dish consisting of roasted sliced vegetables with pepper sauce. This option will deliver savory flavors to your tuna steak.
This magnificent casserole is a popular side dish or appetizer for many occasions, such as holiday feasts, family gatherings, and more. It is a sure meal to impress people.
10. German Creamed Spinach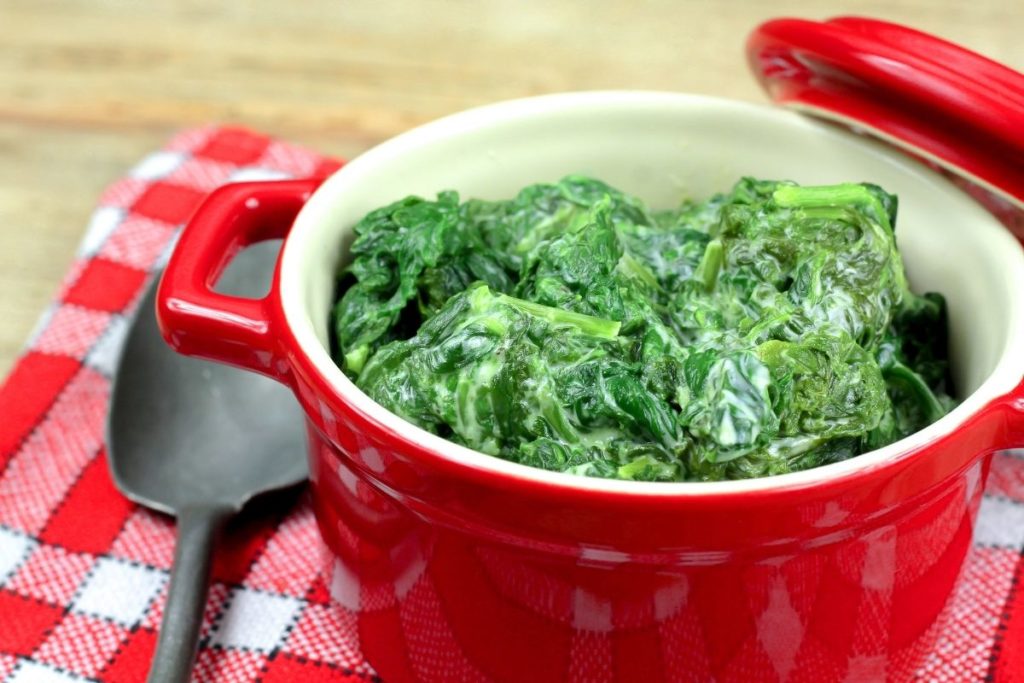 This creamed spinach is called Rahmspinat in Germany. It will delight you when served with tuna steak.
A Hawaiian treat and a German dish together are a winning combo. This side dish is also highly recommended with other steak recipes, aside from tuna.
11. English Muffin and Eggs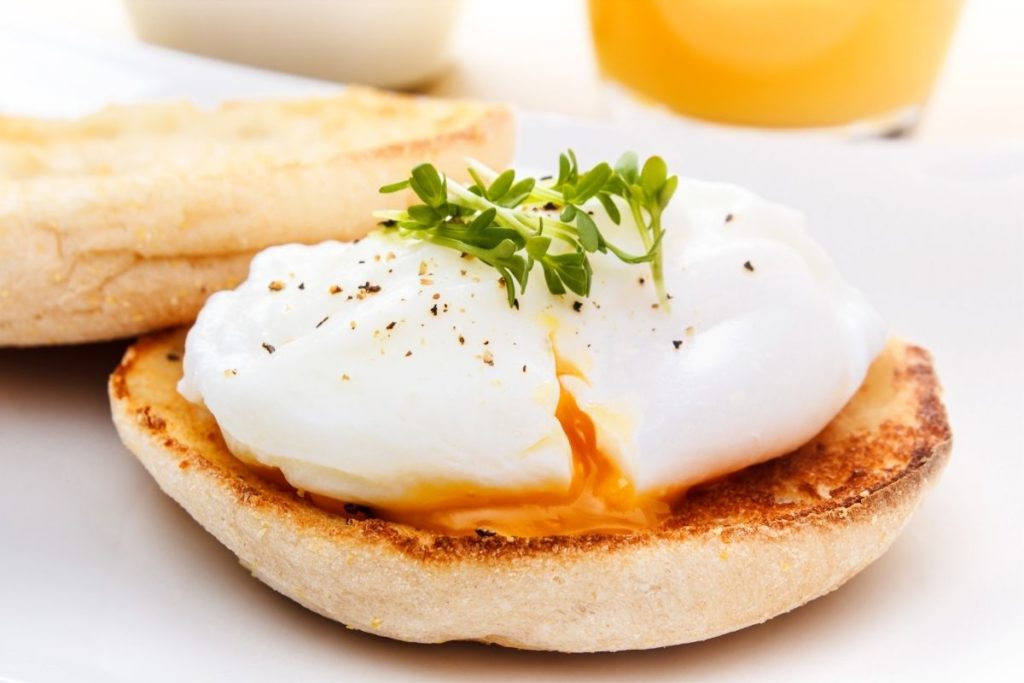 Try this yummy tuna-based variation of the popular morning dish, Eggs Benedict. To prepare, simply lay the tuna steak on an English muffin or any bread, add a poached egg on top, and drizzle with sauce.
Most Eggs Benedict recipes use a hollandaise sauce with ham or bacon. But if you don't want to try something different, use a parmesan or lemon sauce instead.
Wrapping Up
Any meal, including tuna steak, may benefit from the addition of a side dish. Your meal will have enhanced flavors and textures when served with the right side dish.
Simply try any of the options listed above. You could already have a favorite, or you might find a new idea.
Print
11 Best Tuna Steak Sides
Check out these great Side Dish Recipes for Tuna Steak that have been shared on Pinterest.
Instructions
Click on each link above to view the pin and recipe.
Obtain all the necessary ingredients to make the recipe.
Follow the steps to create your side dish.
Enjoy your delicious meal =)
Keywords: Best Tuna Steak Sides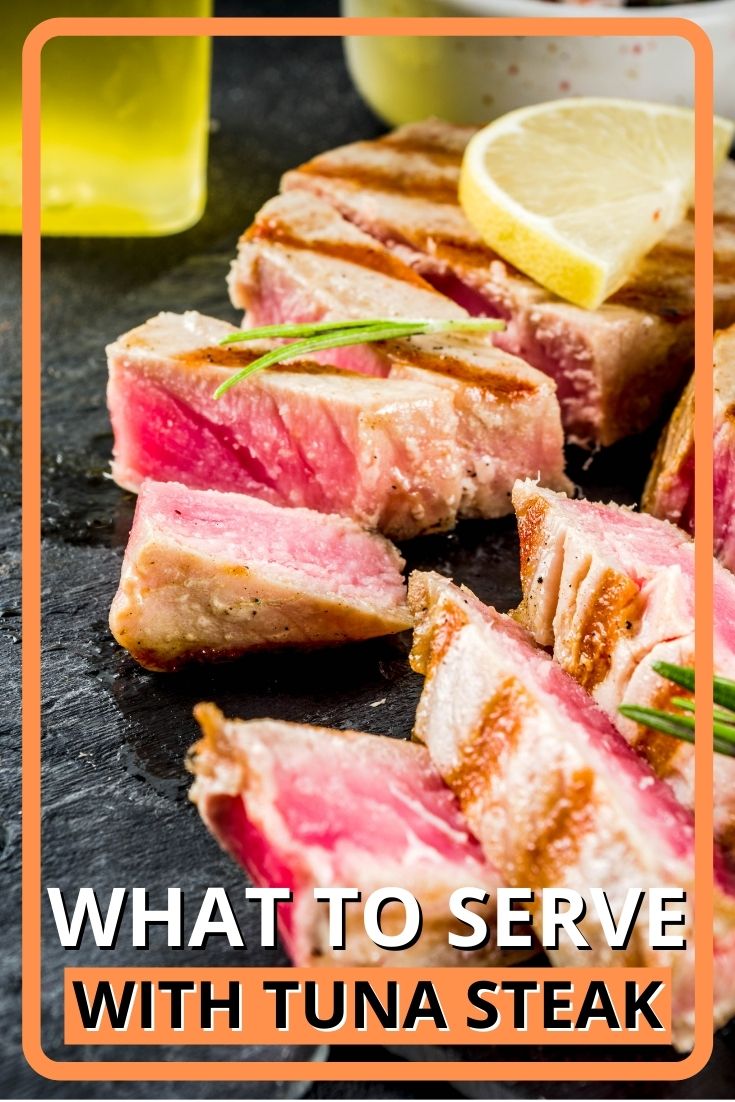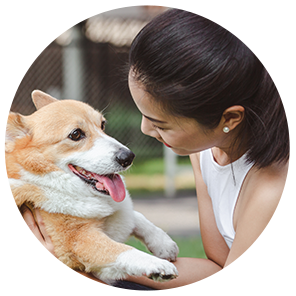 Hi, I'm Linda thanks for stopping by! We're so happy you're here. If you're a foodie and love to cook from home - you're in the right place..
LEARN MORE
Join the mailing list and receive our free newsletter!
Recipe Marker provides you with the best information about home cooking tips, recipes, ingredient substitutes and more. Check out our blog to see the latest articles.