4 Best Mountain Dew Flavors Ranked (2023)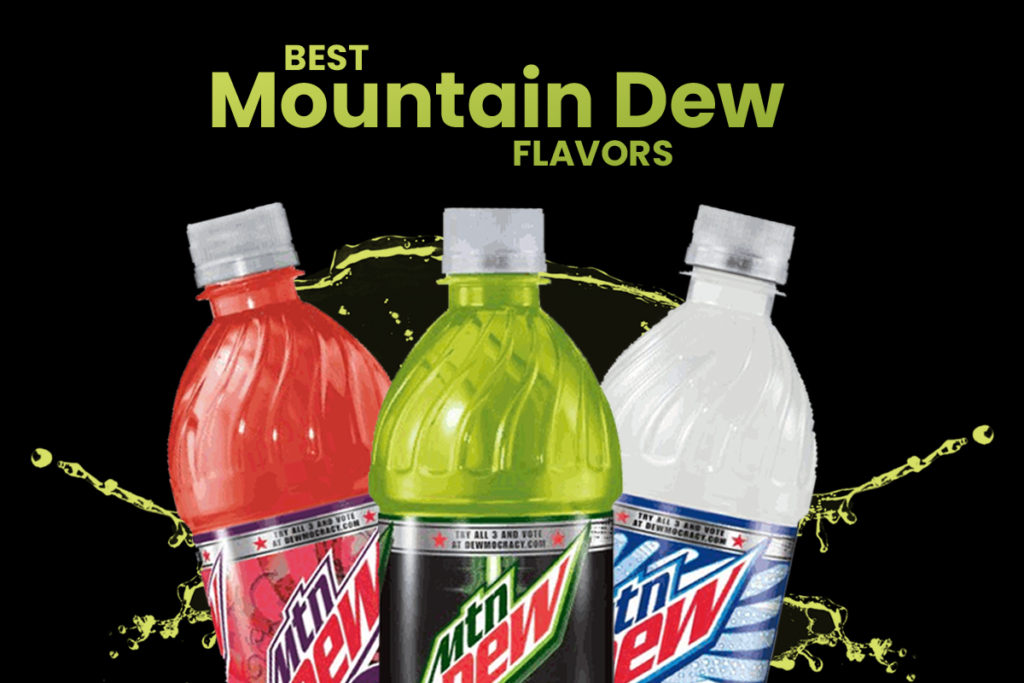 Are you trying to decide on what are the best Mountain Dew flavors to drink? Check out our list of the most popular Mountain Dew flavors below.
Mountain Dew is a citrus beverage with its own distinct flavor. And Mountain Dew has introduced a number of new flavors to further enhance its success.
In Knoxville, Tennessee, in the 1940s, Mountain Dew was first served as a whiskey apéritif. But at the time, it had just a mild flavor that was heavily reliant on lemon and lime.
In the following years, the recipe underwent several changes. Let's check out which flavors are among fan favorites.
Best Mountain Dew Flavors Ranked
1. Mountain Dew Baja Blast
Without a doubt, Mountain Dew Baja Blast is the greatest Mountain Dew flavor on the market today. This tropical soda contains the ideal amount of lime to let your taste receptors scream with joy.
When you first see Baja Blast, its aquamarine hue gives you an idea of what to expect; nonetheless, you'll be pleasantly surprised by how tasty it actually is.
In fact, Baja Blast has only been in existence since the beginning of 2004.
If that sounds like a long time, it's because Taco Bell is the only place where you can get Baja Blast, and if you don't frequent Taco Bell often, you could have missed out on this tasty treat.
Since Mountain Dew wanted a drink that would go well with Taco Bell meals, they performed a lot of studies before coming up with this one.
The refreshing soda is bursting with tropical flavor, and a squeeze of lime cleanses the palate after each sip. Because it's a prelude to what's to come, the aquamarine hue whets the appetite.
2. Mountain Dew Sweet Lightning
To claim that Mountain Dew will experiment and push the boundaries of the beverage industry would be an understatement. Just take a look at its taste combinations, which can be a little strange at times.
Mountain Dew also loves to team up with prominent corporations to create customized beverages. Besides promoting extreme sports and gaming,
Mountain Dew has teamed up with KFC, the world's largest chain of fried chicken restaurants. In order to "revitalize its drink lineup," Mountain Dew has introduced Sweet Lighting, a new flavor that is only available in KFC locations.
It's no surprise that this sugary drink has a flavor that resembles sweet tea, given that fried chicken and sweet tea are a popular and cherished combo in many parts of the country.
Sweet Lightning, Mountain Dew's next flavor, debuted across the country in 2019.
3. Mountain Dew Throwback
PepsiCo, which owns Mountain Dew, chose to introduce Pepsi Throwback and Mountain Dew Throwback in 2009.
What sets these beverages apart from current offerings is their sugar content. Pepsi opted to use genuine sugar instead of high-fructose corn syrup in order to recreate the taste of the original sodas.
Although it doesn't sound like it would have much of an impact, substituting genuine sugar for the syrup provides Mountain Dew with an authentic taste and makes it healthier and more enjoyable.
Mountain Dew isn't exactly a healthy drink, so it's understandable that some people are concerned about the return of actual sugar to our beverages.
It's worth noting that PepsiCo opted to make Mountain Dew Throwback a permanent flavor due to its popularity, much to our joy.
In order to give consumers a sense of how things were in the past, it even restored the original artwork and design.
4. Mountain Dew Original
Mountain Dew's original flavor is still one of the best out there, and we can't forget where it came from or how good it still is.
With bourbon as their inspiration, Tennessee bottlers Barney and Ally Hartman set out in the 1940s to create the ultimate cocktail. An orange taste was really their preferred choice, as it seemed more appropriate.
The orange firm they were working for at the time went bankrupt, so they changed their focus to another variety of fruit.
Unfortunately for them, this worked. They could now start making their new drink, which was great news for us!
In the early 1900s, Mountain Dew, a slang name for Moonshine, quickly gained widespread acceptance as an alcoholic beverage mixer.
People began drinking it on their own as it became so popular. Even now, many consumers believe the original Mountain Dew to be one of the greatest sodas available.
Conclusion
These days, you can find Mountain Dew just about anywhere. This effervescent, neon-colored brew is aimed at a younger demographic who wants to experience life to the fullest.
It's a challenge to decide which flavor to try next when there are so many options available on the market. We do, however, hope that the preceding list aids you in narrowing your options.
Print
4 Best Mountain Dew Flavors
Check out this list of the best Mountain Dew flavors to try!
Instructions
Pick your favorite flavor
Click on the link to visit Pinterest
Buy items from your local store or online
Enjoy and share on social media!
Keywords: Best Mountain Dew Flavors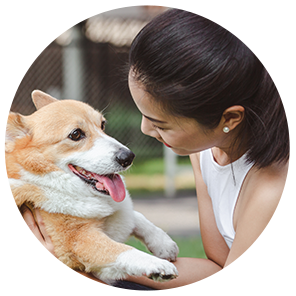 Hi, I'm Linda thanks for stopping by! We're so happy you're here. If you're a foodie and love to cook from home - you're in the right place..
LEARN MORE
Join the mailing list and receive our free newsletter!
Recipe Marker provides you with the best information about home cooking tips, recipes, ingredient substitutes and more. Check out our blog to see the latest articles.