7 Best Graeter's Ice Cream Flavors (Ranked in 2023)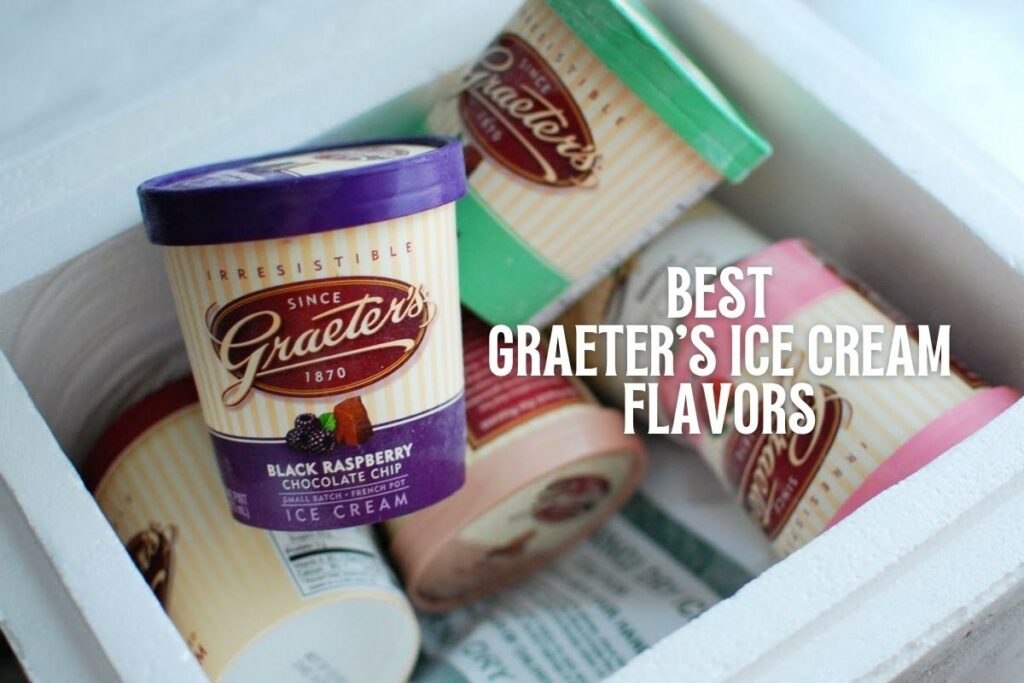 Are you trying to decide what Graeter's ice cream flavor to taste next? Stick around as we share a list of the best Graeter's ice cream flavors below.
Based in Cincinnati, Ohio, Graeter's is one of the most beloved ice cream brands in the United States. As a matter of fact, they have been in the business for over 150 years, making them an institution in their own right.
They make small-batch ice cream and they regularly come out with exciting flavors. Below are some of the best Graeter's ice cream flavors.
Best Graeter's Ice Cream Flavors Ranked
1. Black Raspberry Chocolate Chip – Most Popular
Black Raspberry Chocolate Chip is the signature ice cream flavor that Graeter's is known for and for good reason. This has put them on the map and has allowed many of their following to fall in love each and every time.
This may be because their use of black raspberries from the Willamette Valley allows them to make a truly complex and unique flavor.
The black raspberry base is filled with a tarty flavor that brings with it some brightness and sweetness. At the same time, you can notice some earthiness that comes with it, and this rounds up all the flavors, balancing the chocolate chip that's unique to the brand.
What's special about Graeter's is that their chocolate chips keep soft even when frozen, melting in your mouth as you eat them.
It's worth mentioning that the chocolate chips are massive, so you can get one with every biThishese milky goodness goes well with the tart and sweet black raspberry base.
You can buy it at Target for $6.49
2. Buckeye Blitz Chocolate Chip

Another chocolate chip-based flavor that's loved by many is the Buckeye Blitz Chocolate Chip flavor. This flavor is named by Graeter's after the Ohio State Buckeyes, so this surely brings in a lot of pride for people.
The Buckeye Blitz's base is the perfect marriage of chocolate and peanut butter in homage to the famous peanut butter and chocolate candy.
There are chunks of peanut butter cookie dough that bring an intense creaminess and nuttiness into the mix.
Paired with dark chocolate chips, there's an additional burst of texture and flavor, giving it more depth that contrasts the sweetness and nuttiness of the peanut butter.
It is sometimes available at Whole Foods Market.
3. Chocolate Chip
Since Graeter's is known for their chocolate chips, it makes sense that they have its own flavor that focuses on this star ingredient.
More like chunks, this chocolate chip ice cream flavor may seem simple, but that's exactly what makes it shine.
The ice cream base is a rich and aromatic Madagascar vanilla bean that's bursting with flavor. This is creamy and luscious.
The addition of chocolate chips elevates this delicate flavor that gives you the best of both worlds.
You can bulk order this from Graeter's website for $79.95
4. Mint Chocolate Chip
Not everyone is a fan of the Mint Chocolate Chip flavor and this may be an acquired taste for many people. However, Graeter's version may just be the one to convert you to this flavor.
The mint flavor base is subtle and sublime, nothing that's reminiscent of toothpaste. Using real peppermint oil, Graeter's gives us a refreshing and tingling sensation right on the tongue. Paired with the brand's iconic chocolate chips, this flavor is one for the books.
You can buy it at Safeway for $5.49
5. Cookies and Cream
Everyone who loves classic cookies and cream pairing will love this Graeter flavor as well. After all, this is highly reminiscent of individuals who loved dunking their Oreos in milk to soften them up.
What's great about this flavor is that Graeter's does not scrimp on ingredients, so you can find chunks of Oreos in the mix.
Although the Oreos pieces and chunks shine in this flavor, Graeter's ensures that you don't forget about the cream aspect. The base is milky and creamy with a strong vanilla base. These are also quite thick and dense, akin to the Oreo filling you loved to lick in the middle of the cookies.
You can buy it at Target for $6.49
6. Toffee Chocolate Chip

This is one of Graeter's best ice cream flavors and for all the right reasons. Think of Heath toffee candy pieces combined with milk chocolate chips in a lovely vanilla ice cream base.
Though this bears similar notes to caramel, with a deep burnt-sugar taste, toffee is quite different in that it has more crunch.
The toffee flavors permeating this ice cream bring a certain butteriness as well as if you're eating Heath bars themselves. Milk chocolate chunks complement the toffee candy and the vanilla ice cream, giving a party in your mouth.
You can buy 6-pints at Graeter's official website for $79.95
7. S'mores
Last but certainly not least is S'mores. This is a classic campfire snack that the brand has transformed into an. Ice cream flavor. This contains all the basic elements you need to make S'mores – from the chocolate, marshmallows, and graham crackers.
Graeter's take on this ice cream flavor seems to be more elevated. The base stars graham cracker flavored ice cream, while the marshmallow and chocolate chunks give more texture and complete the experience.
You can buy this at Kroger supermarket.
The Takeaway
Graeter's is one of the best ice cream companies on the market. Give the best Graeter's ice cream flavors a try if you manage to snag one of these soon and you'll understand why they're an institution.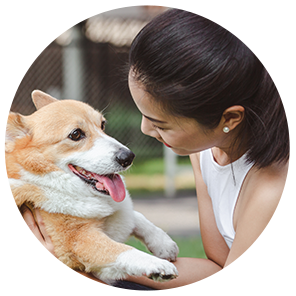 Hi, I'm Linda thanks for stopping by! We're so happy you're here. If you're a foodie and love to cook from home - you're in the right place..
LEARN MORE
Join the mailing list and receive our free newsletter!
Recipe Marker provides you with the best information about home cooking tips, recipes, ingredient substitutes and more. Check out our blog to see the latest articles.