12 Best Side Dishes for Ramen (updated 2023)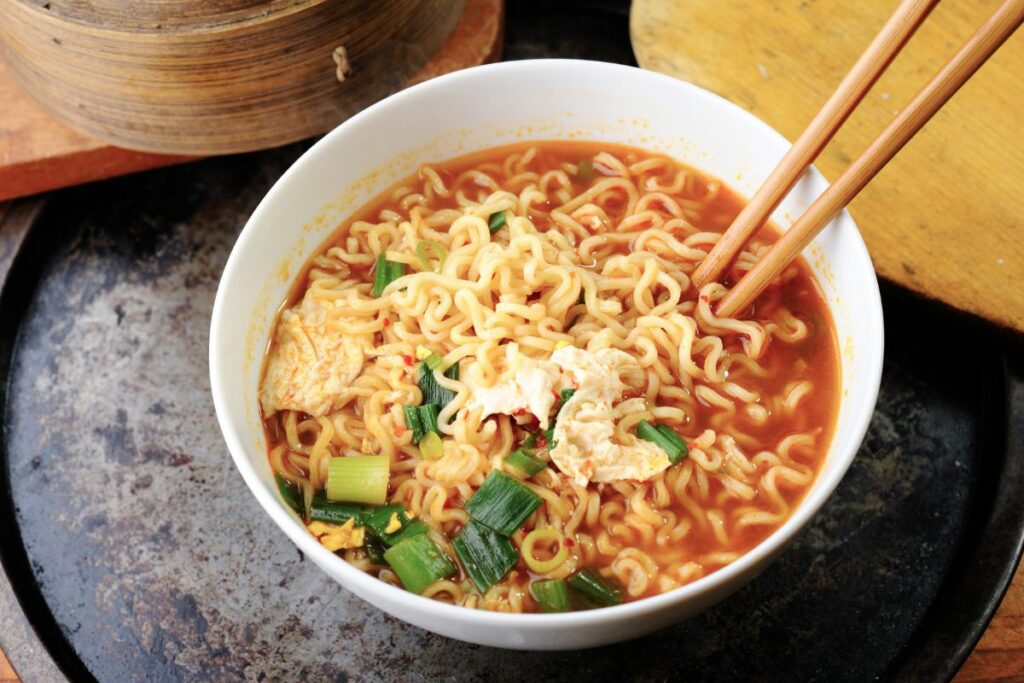 Are you wondering what goes well with ramen? Stick around as we share a list of the most popular ramen side dishes in this article.
Ramen is a noodle soup meal from Chinese cuisine, but it's enjoyed everywhere. The broth is often seasoned with miso or soy sauce, and the typical ingredients include boiled wheat noodles.
Typically, eggs or meat are placed on top, and fresh veggies are added right before serving. Many diverse flavors combine to give ramen its rich, savory flavor.
The most crucial components that influence the taste of ramen are the noodles, broth, and eggs or meat. The simplicity of this Chinese cuisine makes it popular among college students.
Ramen can be paired with a wide variety of side dishes to make a well-rounded dinner. Let's explore some of these best side dishes to serve with a bowl of ramen.
Best Side Dishes for Ramen
1. Shrimp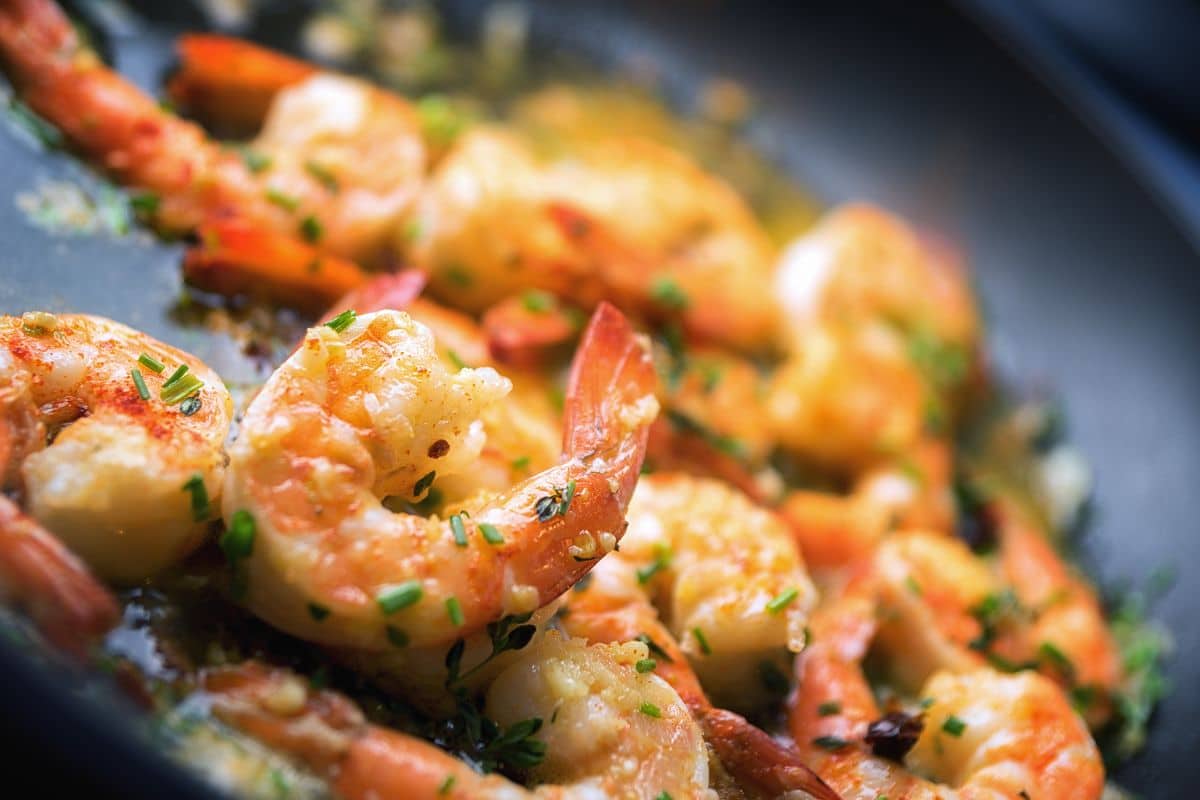 When it comes to shrimp, you can eat it with your ramen as a side dish. Or you can add it to your noodles for a richer flavor.
Simply grill or cook the prawns as you like. And don't hold back on adding the seasoning you wish to boost its mouthwatering flavor.
2. Sauteed Bok Choy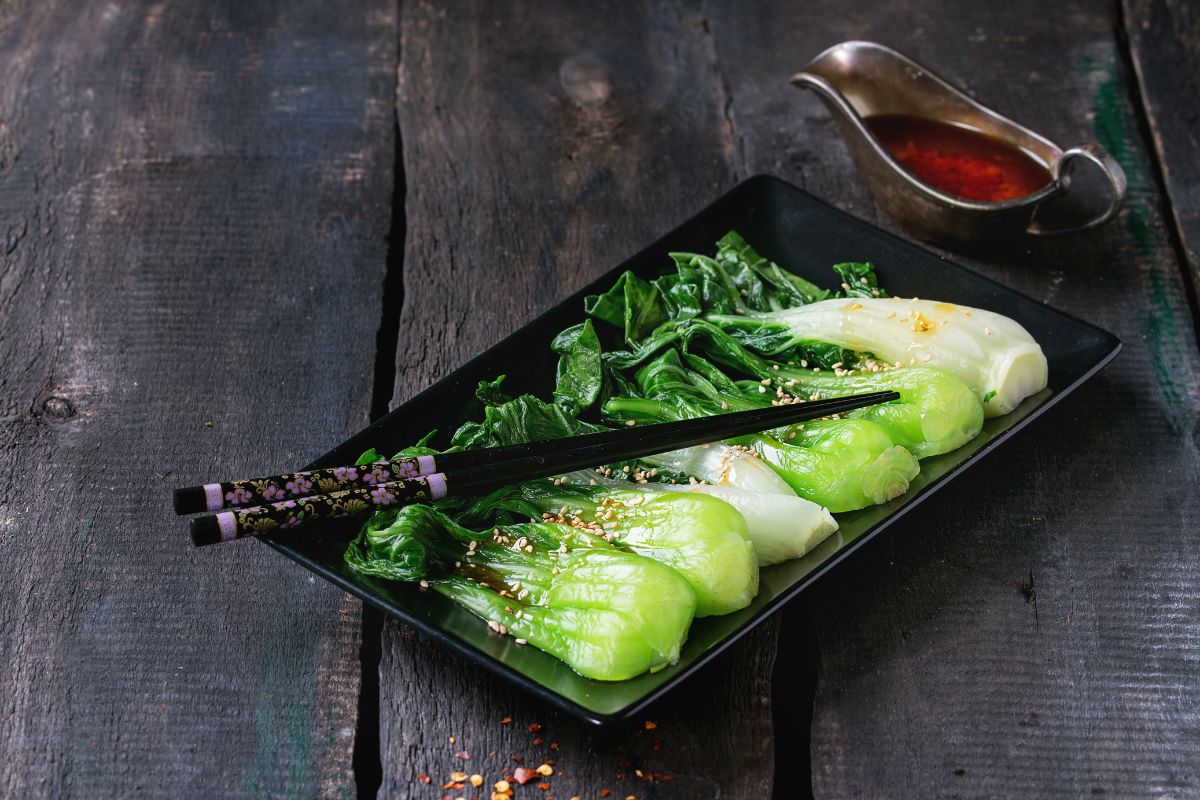 The subtle sweetness and crunchy texture of Bok choy are the ideal complements to the salty broth of ramen.
The Bok choy becomes flavorful and tender by just sautéing it in a little oil. Additionally, cooking it simply takes a few minutes.
Veggies, such as snow peas, green onions, or mushrooms, can be sautéed. The options are limitless after you've mastered a fundamental sauté.
3. Egg Rolls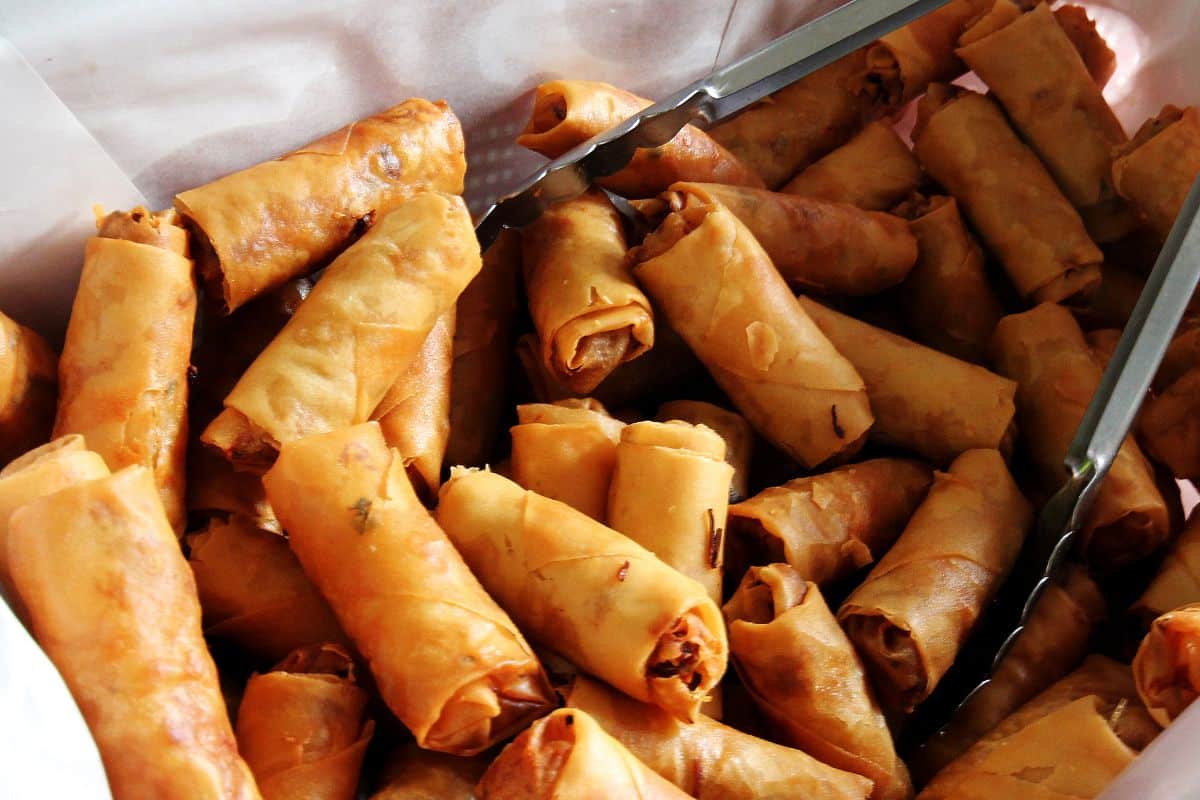 Any style of ramen goes well with egg rolls since they are delicious, simple to prepare, and versatile.
As a result of their delicious taste, make sure to prepare more rolls than you anticipate being consumed.
Although practically any type of vegetable can be included in egg rolls, cabbage and carrots are a must for an authentic Asian flavor.
4. Gyoza Dumplings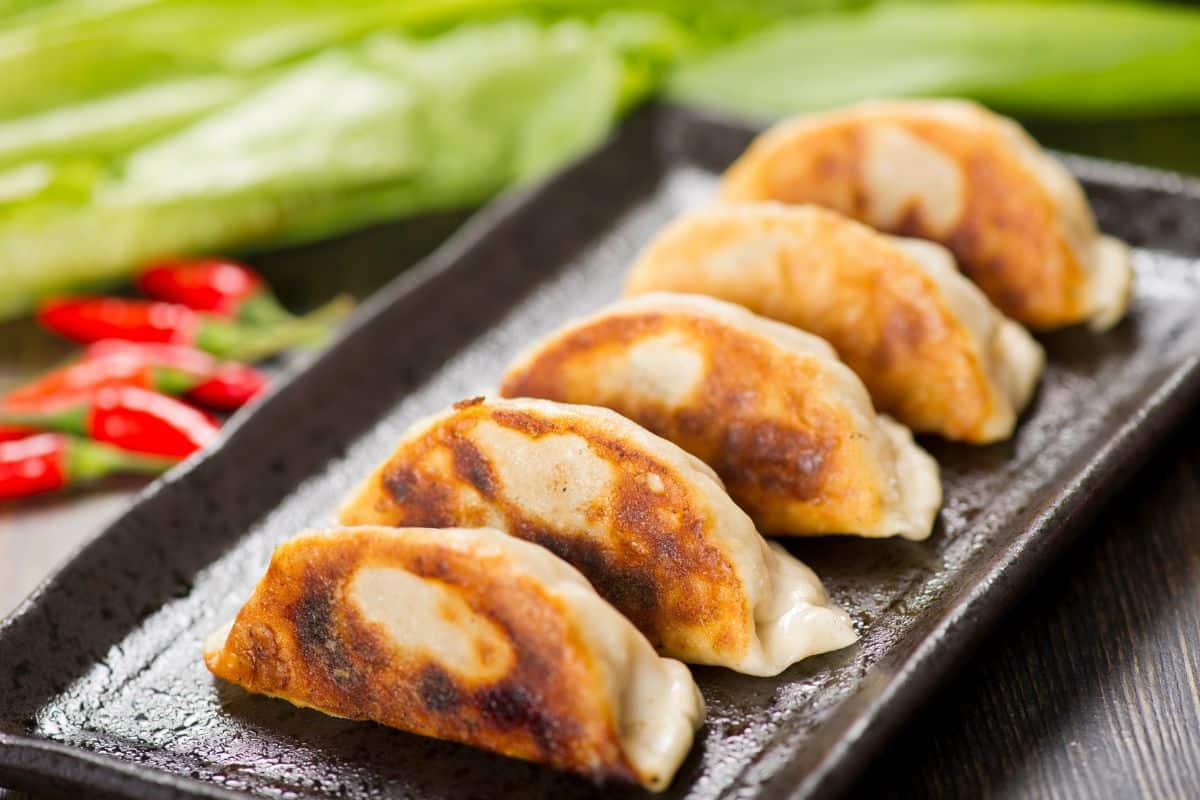 China is known for its love of the dumpling known as gyoza. Typically, ground pork and veggies are used as the filling.
To prepare this side dish, sauté some gyoza wrappers with some veggies and seasonings. The best aspect of it is that you don't have to make this dish from scratch.
You may buy pre-made gyoza wrappers from a variety of brands at your neighborhood grocery shop.
Gyoza is a delicious starter and a great side dish to serve with ramen. They are also ideal for when you have a large gathering to host.
5. Kimchi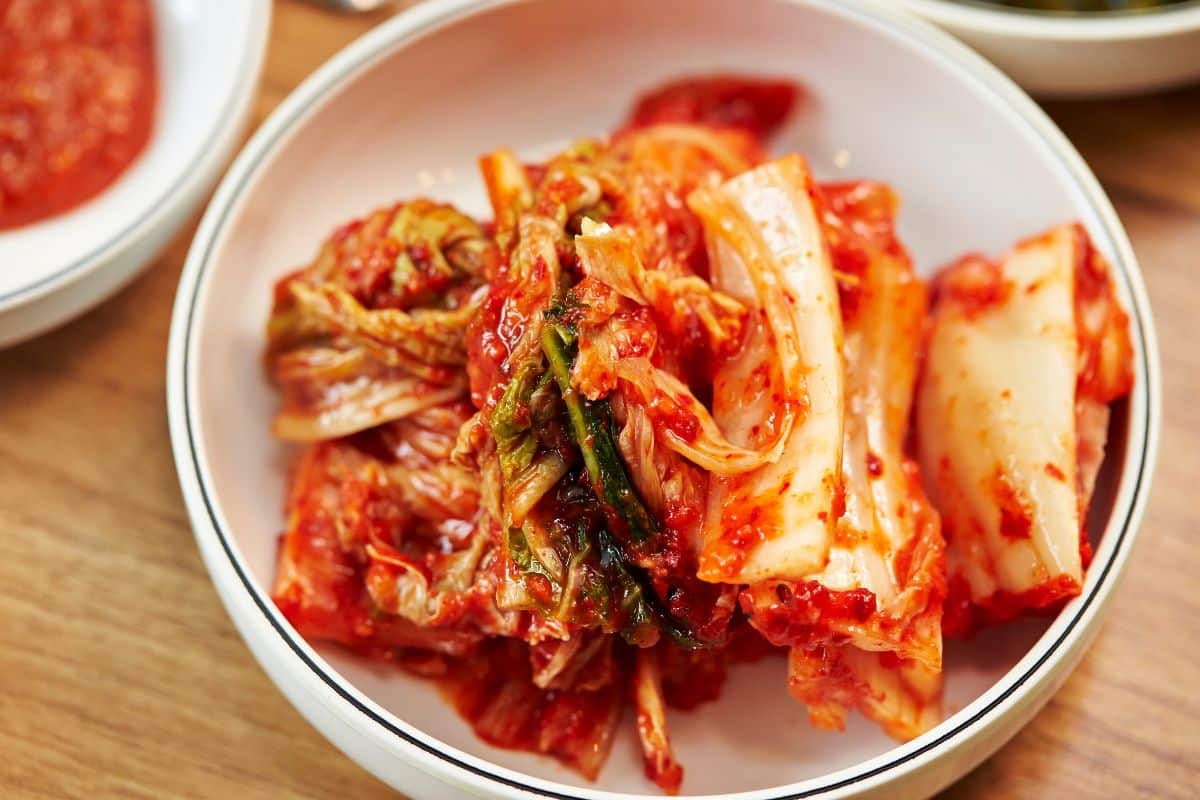 Kimchi originates from Korean cuisine. Kimchi is made from fermented vegetables. Because it offers a spicy, umami, and sour flavor contrast, it pairs well with ramen.
It's worthwhile to try kimchi if you've never tried it. It can be a little bit fiery, but the flavor is fantastic, and not only that, but kimchi is also an excellent source of probiotics.
These days, most supermarket stores carry kimchi. However, you can always get it online if you can't find it nearby.
6. Grilled Teriyaki Chicken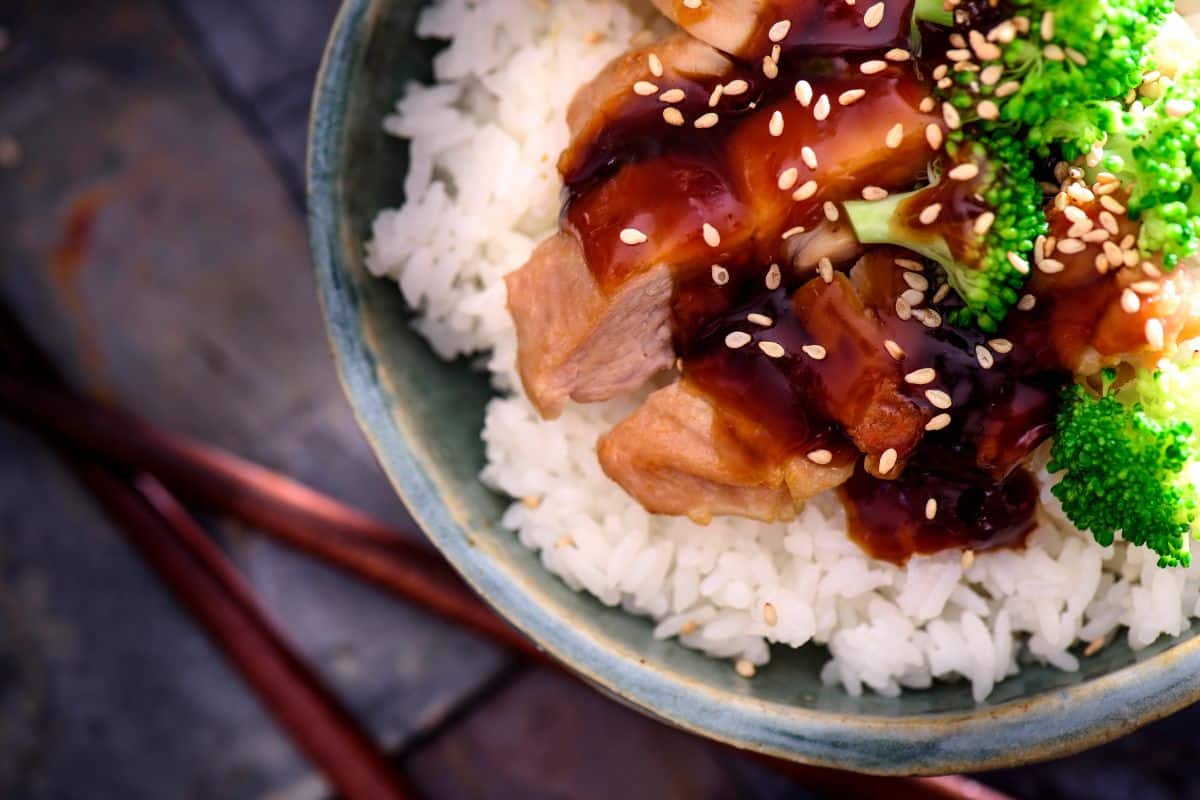 Grilled teriyaki chicken also makes a nice side dish for ramen. The chicken takes on a substantial texture and a delicious smoky taste that only comes from the grill.
And making it is quite simple. Simply cut up your preferred chicken thigh and cook them until they are scorched and appear delectable over a direct flame.
The nice aspect is that any type of chicken you like can be used. Some of the preferred choices include chicken breast and chicken legs.
7. Basic Tofu Stir Fry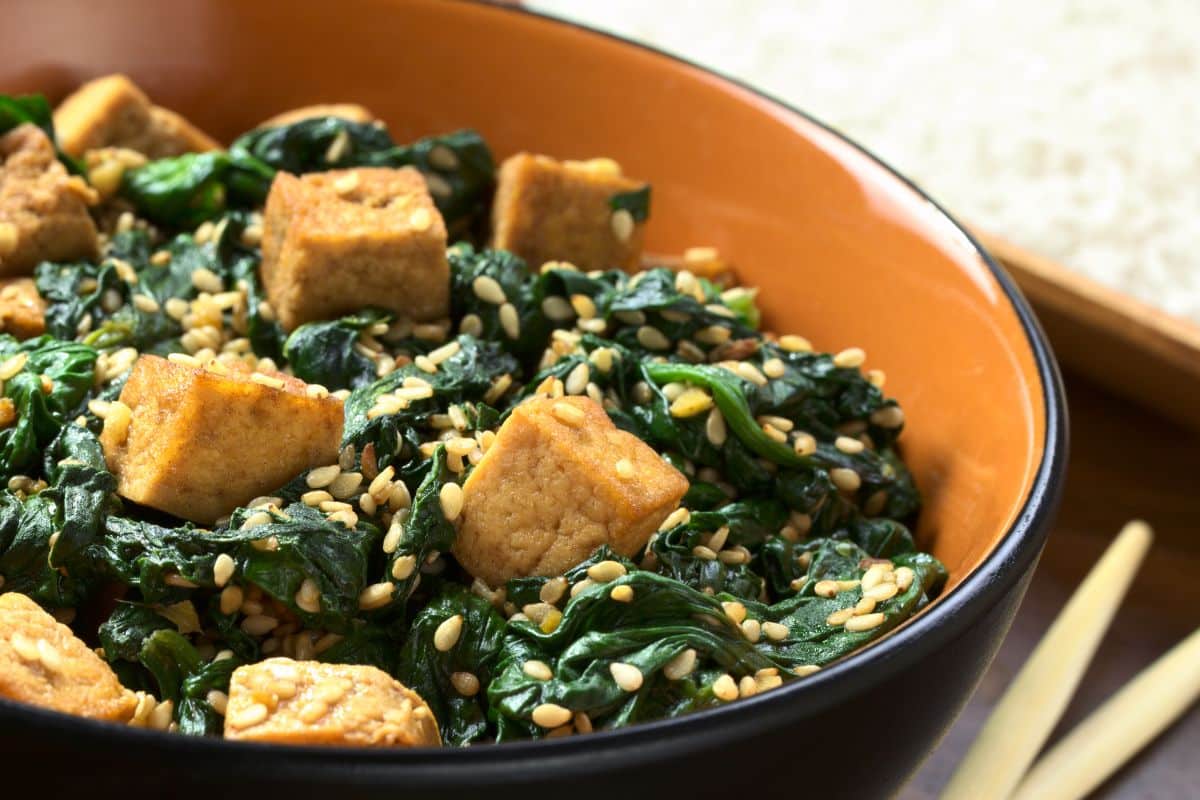 One of Japan's most popular side dishes is this simple tofu stir fry. To make this dish, you will need ginger, green onions, tofu, and garlic.
Simple but delicious food can be made by just sautéing the ingredients in olive oil. You can add soy sauce, chili peppers, or sesame oil for added taste.
It's a delicious and healthy side dish to serve with ramen.
8. Fried Rice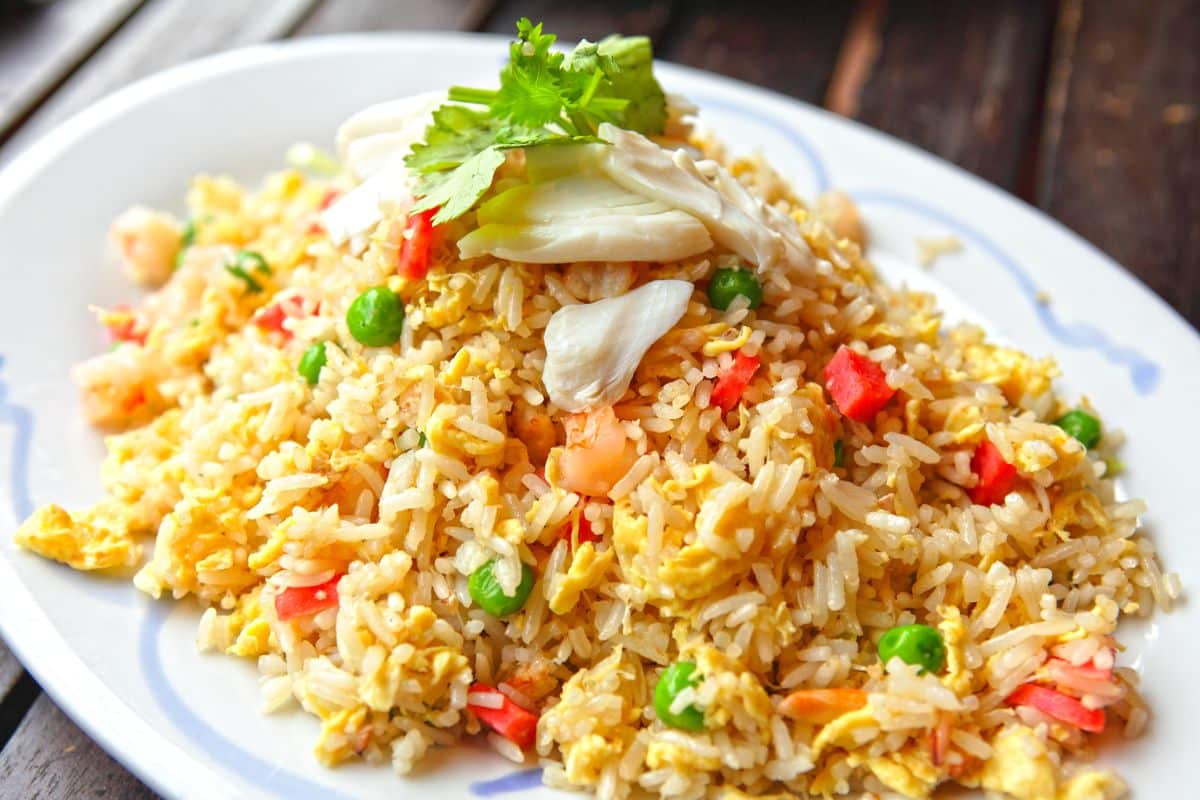 It's very common to serve fried rice with ramen. To make fried rice, you will need some eggs, soy sauce, veggies, and cooked rice.
Before frying your rice, add a few slices of garlic, chili peppers, and ginger for flavor.
Fried rice is a fantastic side dish for many different meals, but it pairs particularly well with ramen.
9. Sweet Potatoes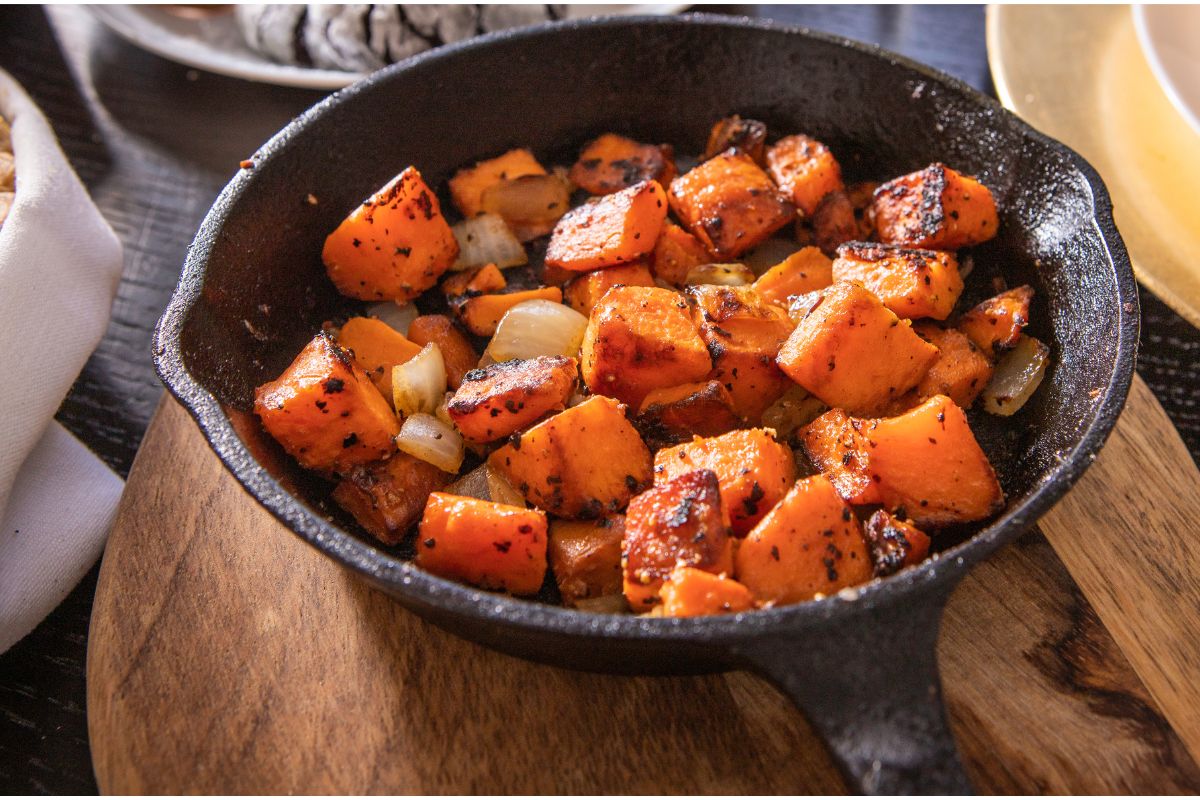 Sweet potatoes are wonderful by themselves. You will enjoy your dinner even more if you serve them along with some ramen, though.
This dish would be delicious for lunch as well. Additionally, you can decide how to cook your sweet potatoes.
You can eat them as baked sweet potatoes or fries or steam them with salt and herbs.
10. Chashu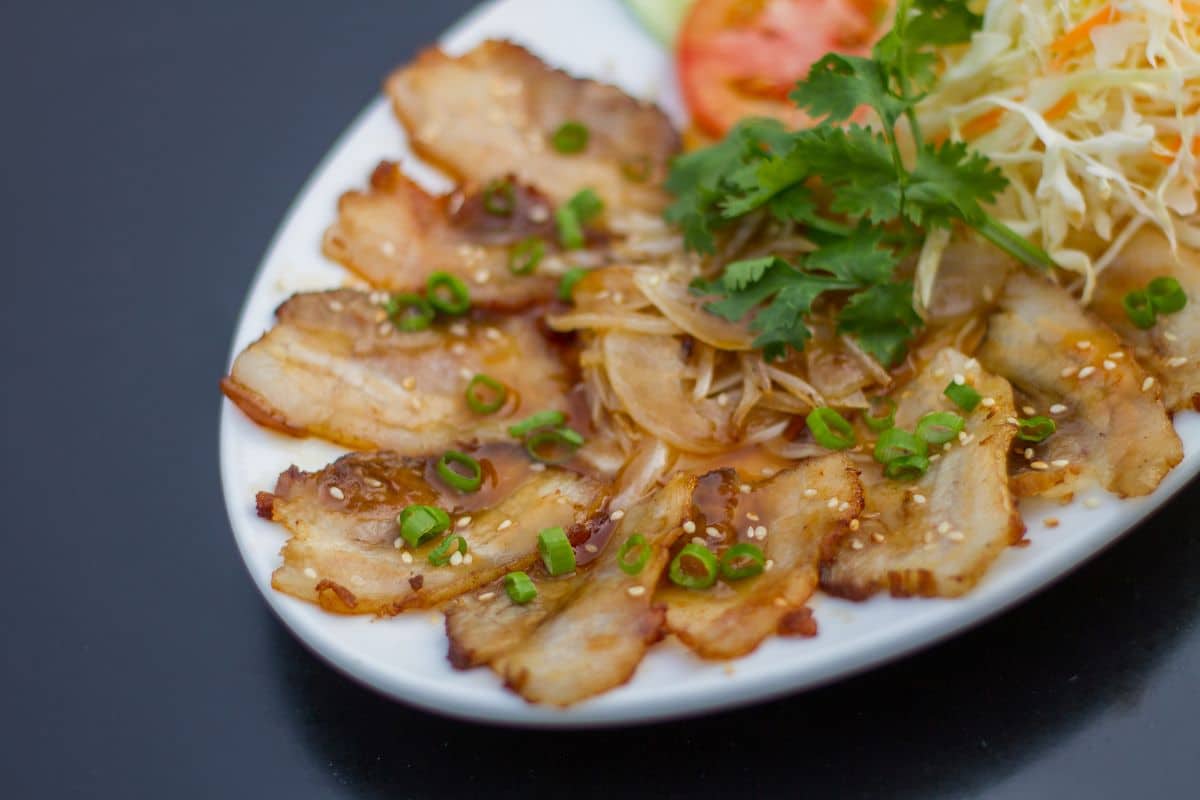 Japanese cuisine, known as chashu, features pork belly. Even though this dish is high in calories, you should at least occasionally eat it because it is so delicious.
With each taste, this dish will melt in your mouth and enhance your dinner even more.
Many people would advise you to add such a dish on top of your ramen, but you might also like to eat it separately if you like it.
11. Yakitori Skewers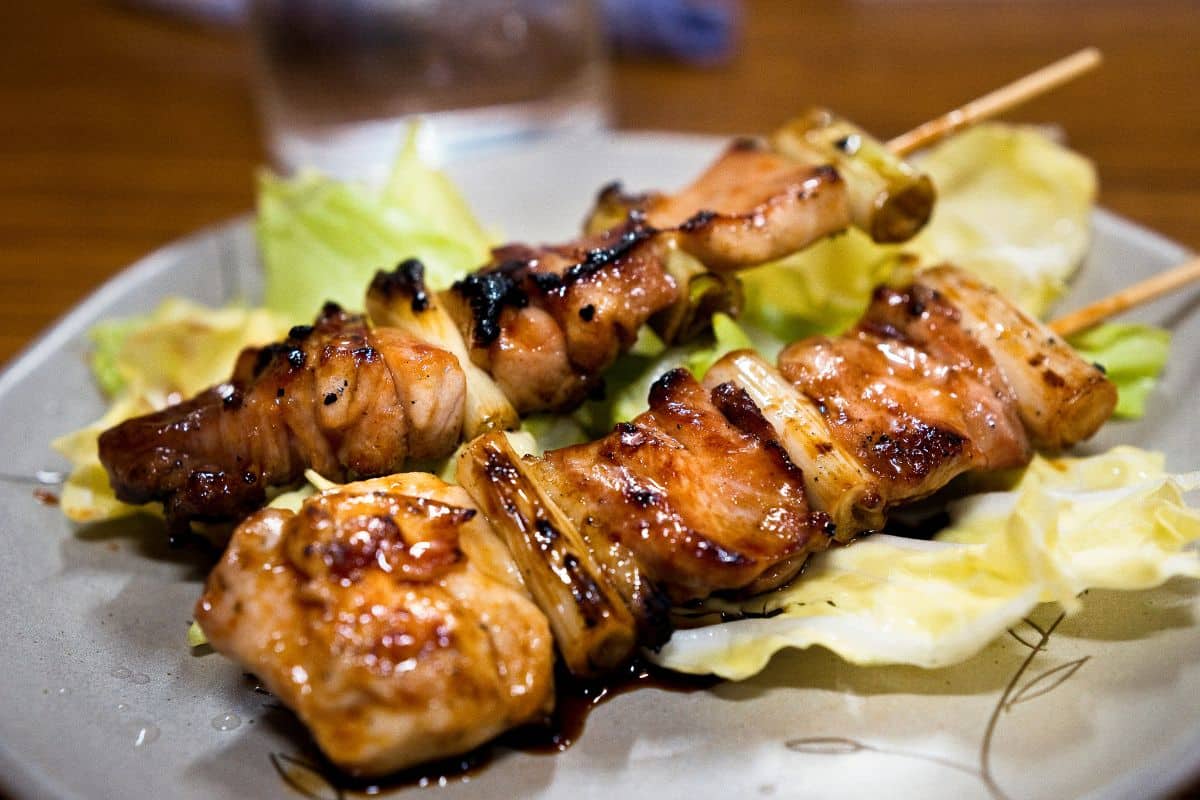 Skewers of yakitori are a traditional Japanese dish. They are prepared with teriyaki sauce, veggies, and chicken.
Your preferred chicken and veggie skewer combinations should be grilled until thoroughly cooked.
The best thing is that yakitori skewers are delicious as an entree or an appetizer.
12. Chili and Cucumber Salad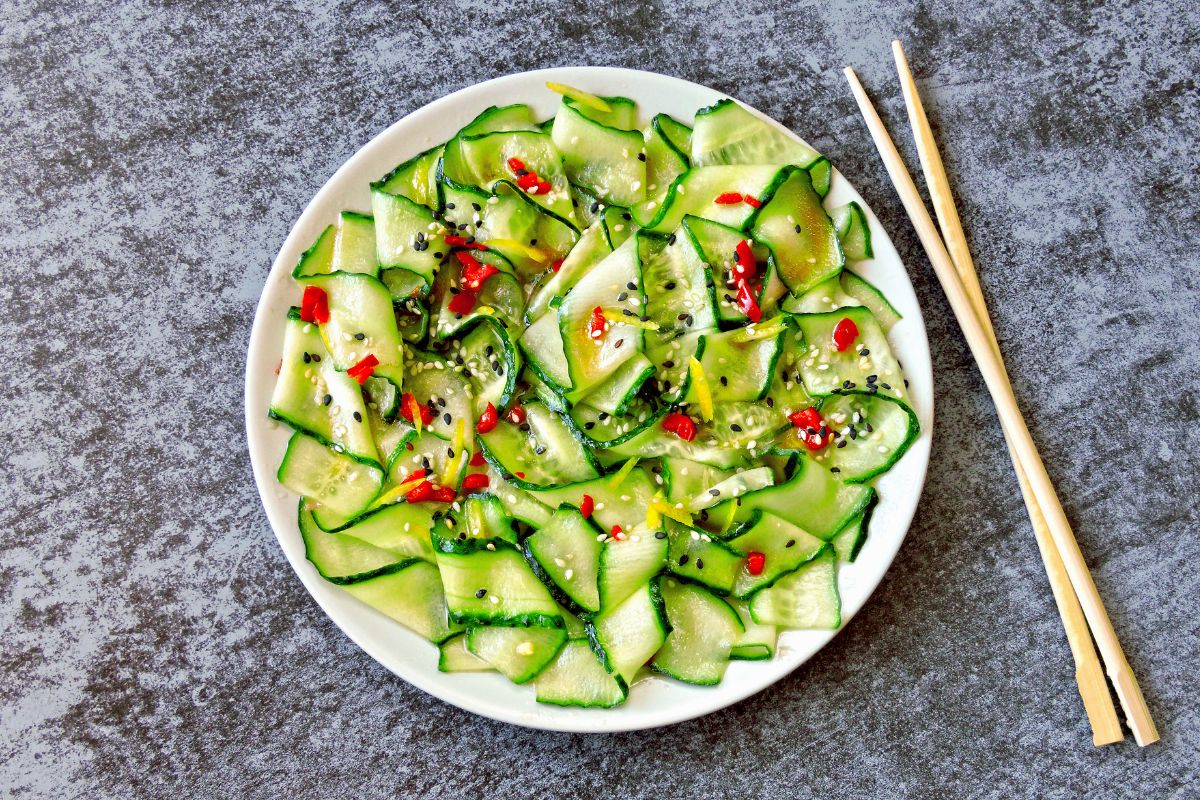 This cool chili and cucumber salad is the ideal side dish for a hot summer day. The hot red peppers and crisp cucumbers offer the ideal counterpoint to the salty ramen broth.
It is also quite simple to make. To make this salad combine the red pepper flakes, honey, rice vinegar, and cucumber salad.
For added taste, mix in some chopped mint or cilantro.
Final Words
Year-round enjoyment is possible with the Chinese noodle dish ramen. It is typically served with meat and vegetables in a flavorful broth.
Because ramen is so good, many people opt to eat it for dinner rather than lunch or breakfast.
You must have some of these best side dishes on your table in order to enjoy ramen to its fullest. They go well with ramen broth and are flavorful and simple to make.
Print
12 Best Sides for Ramen
Check out these great side dish recipes for Ramen that have been shared on Pinterest.
Author:
Prep Time:

5 minutes

Cook Time:

10 minutes

Total Time:

15 minutes

Yield:

1 serving

Category:

Sides

Method:

Cooking

Cuisine:

Side Dish
Instructions
Click on each link above to view the pin and recipe.
Obtain all the necessary ingredients to make the recipe.
Follow the steps to create your side dish.
Enjoy your delicious meal =)
Nutrition
Serving Size:

1 serving

Calories:

67

Sugar:

7.52 g

Sodium:

2045.06 mg

Fat:

2.9 g

Saturated Fat:

0.51 g

Unsaturated Fat:

0.91 g

Trans Fat:

0 g

Carbohydrates:

10.17 g

Fiber:

1.22 g

Protein:

0.71 g

Cholesterol:

0 mg
Keywords: Best Sides for Ramen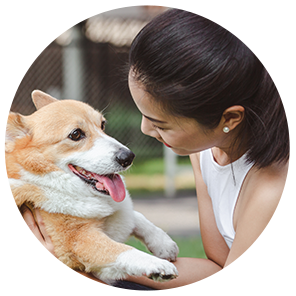 Hi, I'm Linda thanks for stopping by! We're so happy you're here. If you're a foodie and love to cook from home - you're in the right place..
LEARN MORE
Join the mailing list and receive our free newsletter!
Recipe Marker provides you with the best information about home cooking tips, recipes, ingredient substitutes and more. Check out our blog to see the latest articles.