14 Best Monster Energy Drink Flavors Ranked (Updated 2023)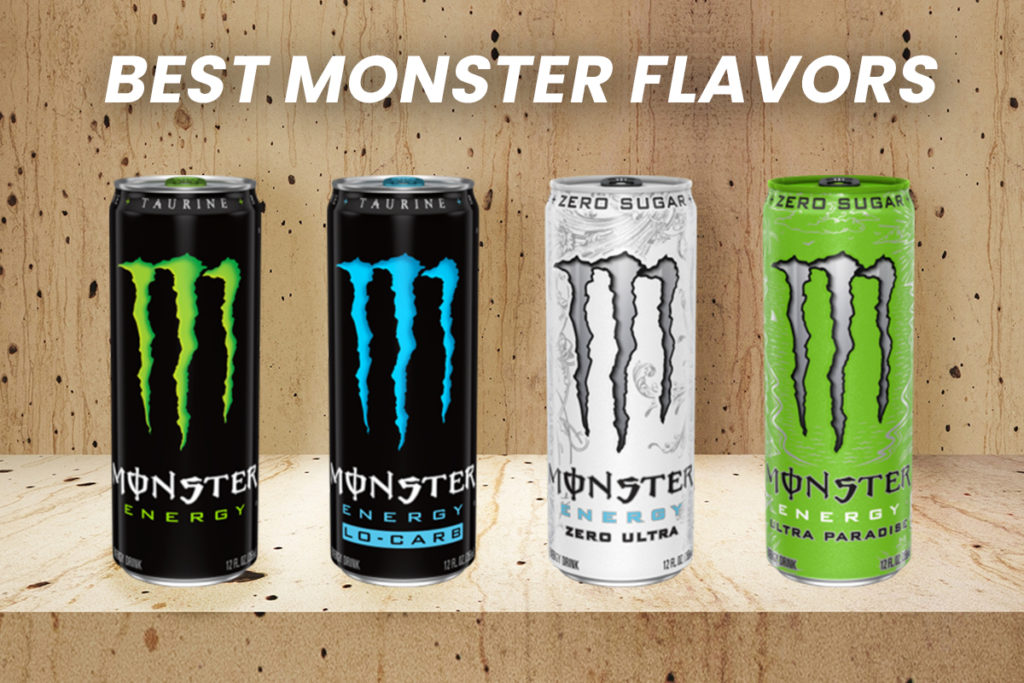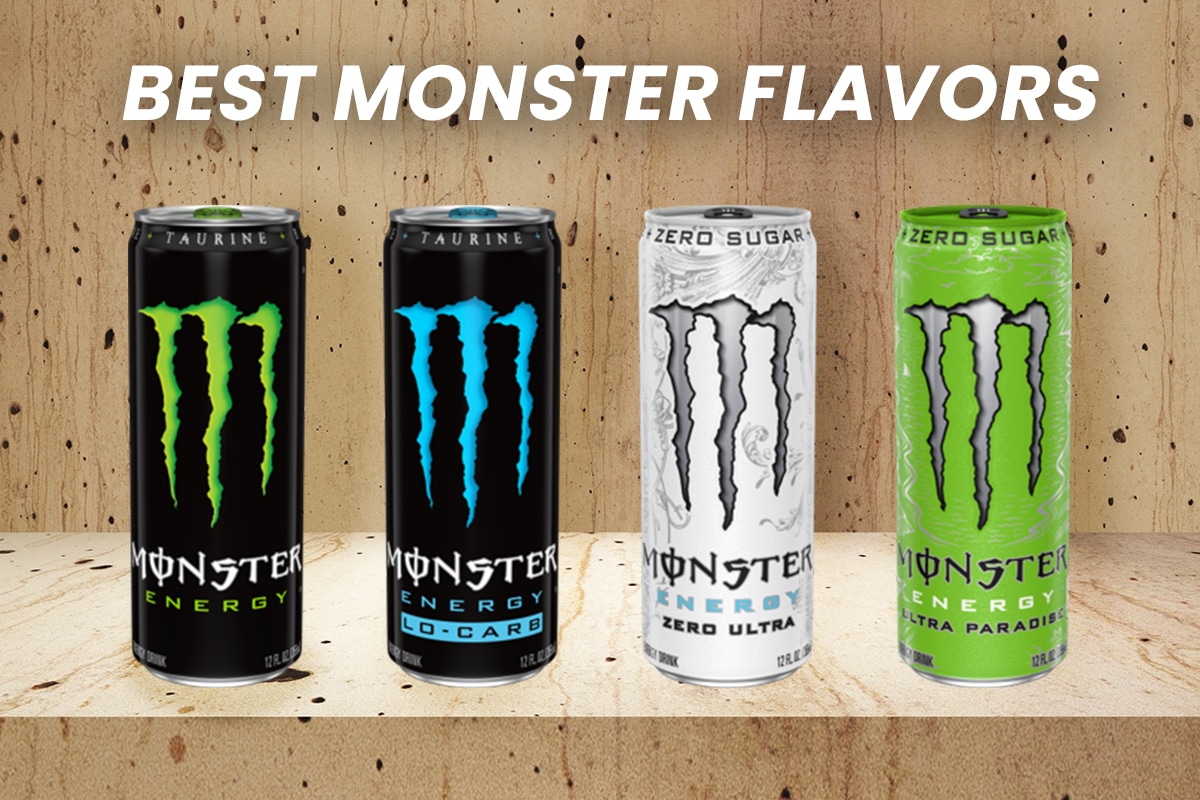 Need an energy booster? Monster is a popular energy drink brand that comes in a variety of flavors. Check out this post to learn about the best Monster flavors and their descriptions.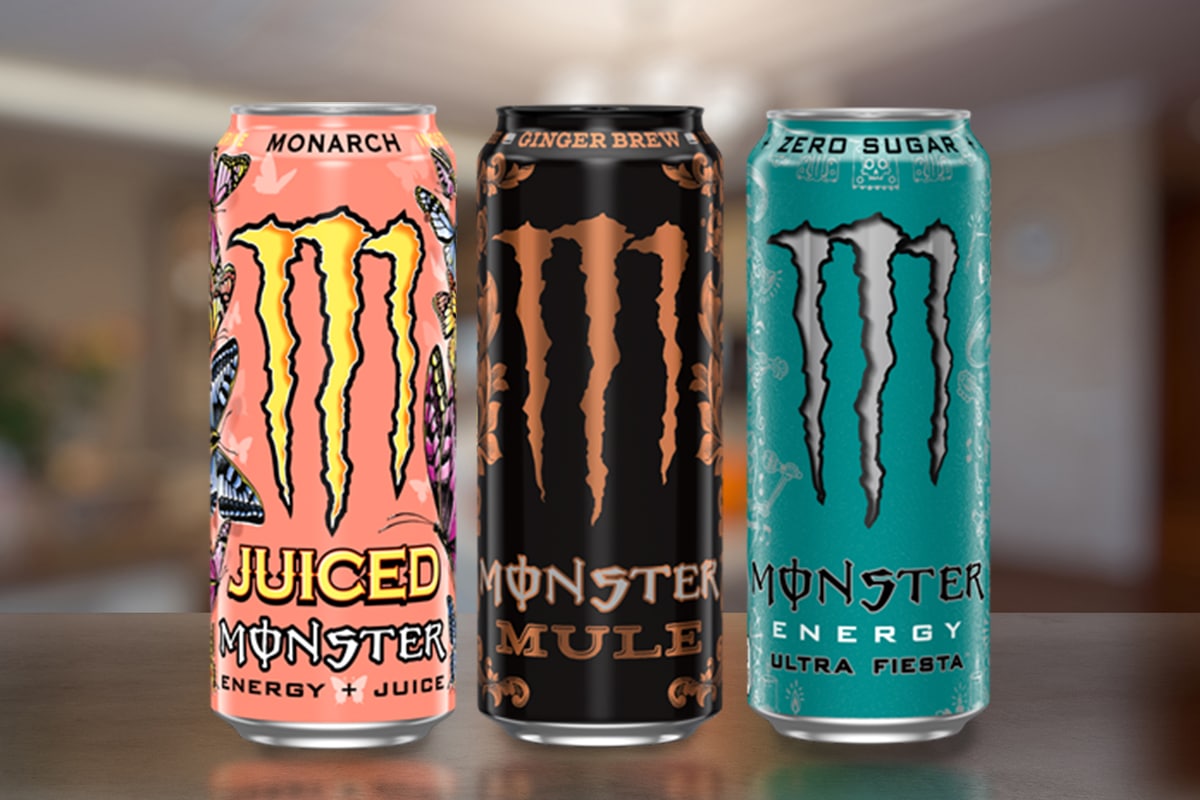 Monster energy drink is a carbonated beverage often used as a substitute for other caffeinated beverages, such as coffee, to keep you active throughout the day.
Best Monster Flavors Ranked
1. Original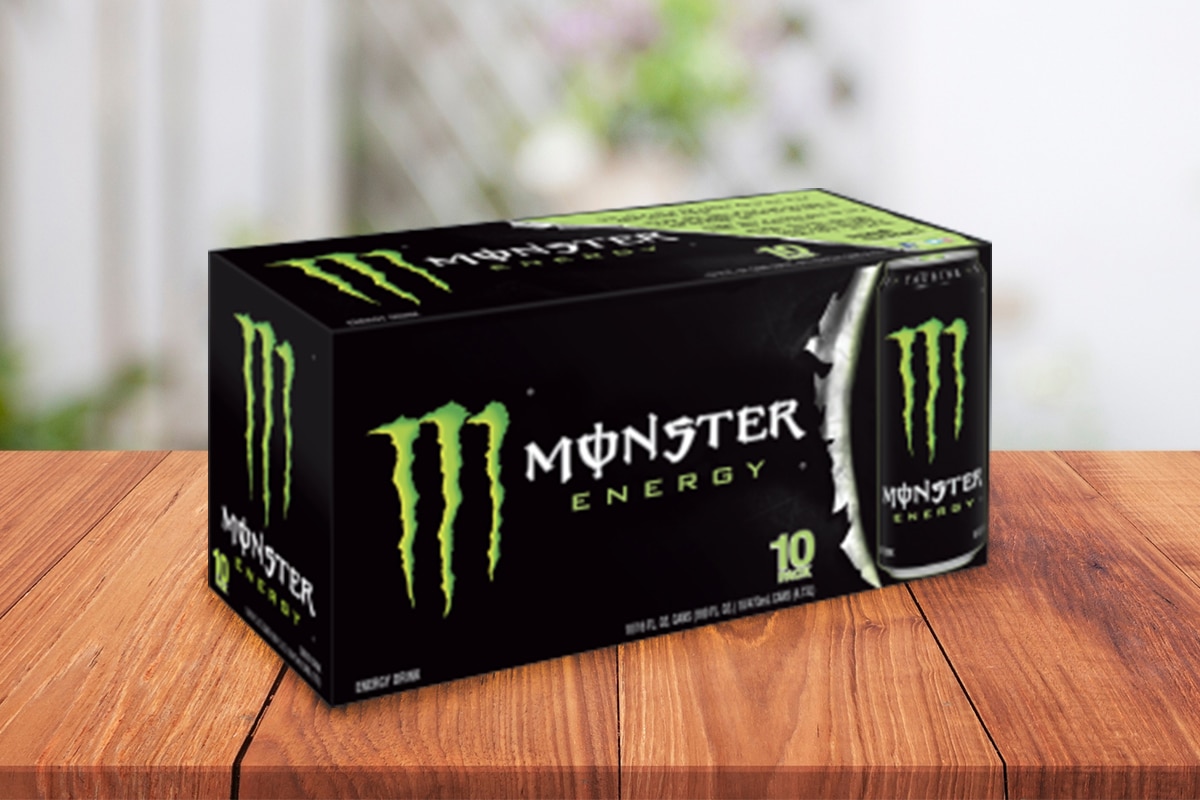 Nothing beats the original. With a simple and smooth flavor, the familiar taste of this drink will pump you with energy as it contains 160mg of caffeine.
Also, it does not have a nasty aftertaste. Many people consider it their all-time favorite flavor.
2. Pipeline Punch
With a lovely mix of fresh fruits, Pipeline Punch performs an amazing feat. A blend of guava, orange, and passion fruit makes this flavor unique.
It is a delightful drink that leaves you feeling set for grandeur.
3. Mango Loco

Have a Mango Loco to get a fantastic combination of exotic fruit flavors! Many people, not only mango fanatics, enjoy it.
Pineapple and guava fruits, in addition to mango, are used to enrich the taste. Full-packed goodness in a can!
4. Peach Tea
Every peach and green tea lover will appreciate this option. The Peach Tea flavor comes in the Monster-Rehab edition.
A blend of peaches and green tea that has the right level of sourness and sweetness is what you will get. It does not taste anything like an energy drink, and it is a lot smoother than other flavors.
5. Ultra Red
Grab an Ultra Red energy drink. You will indulge in a light and tart flavor that tastes good while quenching your thirst.
This drink has cranberry, strawberry, and watermelon flavors. Plus, it is sugar-free!
6. Ultra Blue
Take in the refreshing vibe of Ultra Blue. This flavored drink has a balanced sweetness and tanginess.
You will feel energized and a bit like you are chilling underwater.
7. Absolutely Zero
Are you looking for strong taste? Monster's Absolutely Zero is one of its most well-known flavors. Some also refer to it as the "Father of All Monster Drinks."
It tastes like frosty tropical flavors. The cool flavor is fantastic for increasing your energy levels from the start to the finish of your day.
It is a little more acidic than the Ultra Blue flavor, but it is still delicious.
Moreover, it is a calorie-free and sugar-free Monster energy drink. To find out whether it suits your preferences, give it a try.
8. Ultra Sunrise
If you want tangerine flavor, then Ultra Sunrise is the one for you. It resembles the taste of orange Fanta but is hyped with the monster energy drink recipe.
Once you get a sip of this drink, it greets you with an energetic and fizzy touch.
9. Ultra Violet
Ultra Violet is a go-to flavor option for grape fans. It tastes exactly like the variety of wine that leaves a bit of grape flavor in your mouth.
You can expect a mild grape taste at your first sip. No need to worry because it does not leave you with an overpowering essence.
10. Ultra Fiesta
Pick up a can of Ultra Fiesta and have a refreshing light drink right away. It comes packed with juicy and tangy mango flavors.
Plus, you will receive the energy boost you needed with the Monster blend.
11. Khaos
Another must-try juicy flavor of Monster is Khaos. This drink tastes like real orange fruit with no artificial flavorings.
Additionally, it offers an extra kick with the right amount of caffeine level.
12. Ultra Paradise
Why not try the Ultra Paradise flavor? It tastes like green apple candy. Many who have reviewed this product say it is really good and 100% recommended.
When you see a bright green and tropical print design, that is the Ultra Paradise can.
13. Assault
Monster's Assault is one of the beverage's top fruit punch flavors. The addition of sucralose heightens the sweetness of the flavor to please your palate.
14. Ripper
Ripper is a Monster-Juice version with a mind-blowing tropical flavor. This drink is made from guava and pineapple.
Have a summery feel when you taste this beverage.
The Bottom Line
It is definitely worth it to get a Monster energy drink to liven up your day. This list of flavor suggestions will hopefully be helpful and provide you with a better understanding of which drink to pick when you sample the flavors.
Hope you enjoyed our list of the best Monster energy drink flavors.
Print
Most Popular Monster Flavors
Check out this list of the best most popular Monster energy drink flavors to try!
Instructions
Pick your favorite Monster flavor
Click on the link to visit Pinterest
Buy Monster energy drink from your local store
Enjoy and share on social media!
Keywords: Most Popular Monster Flavors
Frequently Asked Questions
1. How do Monster Energy Drinks Compare to Competitors?
When considering energy drinks, there are numerous alternatives to ponder. Nevertheless, what distinguishes Monster energy drinks from the rest of the pack are their unconventional flavor blends and substantial caffeine dose.
For instance, the Pipeline Punch flavor boasts a delectable fusion of guava, orange, and passion fruit, separating it from the standard fruit-flavored energy drinks.
In contrast to other well-known energy drink brands, Monster drinks generally boast a higher caffeine content, making them a potent choice for those seeking a quick energy surge.
All in all, Monster energy drinks provide an uncommon mixture of flavor and energy that distinguishes them from the competition.
2. What are the Benefits and Drawbacks of Monster Energy Drinks?
While Monster energy drinks deliver a fast energy boost, it's crucial to weigh the potential drawbacks of consuming energy drinks. Some people may experience jitters or crashes after drinking energy drinks, so it's important to be mindful of your personal tolerance.
However, Monster energy drinks also include beneficial vitamins and minerals such as niacin and vitamin B12. Moreover, the drinks are available in a diverse range of flavors, making it effortless to find one that appeals to your taste buds.
Ultimately, while there are potential drawbacks to consuming energy drinks, the benefits of Monster energy drinks, such as their unusual flavor profiles and added health benefits, make them a viable option for those seeking a quick energy boost.
3. What is Decision Making Factors when Choosing an Energy Drink?
When making a choice for an energy drink, there are several critical factors to take into account, such as caffeine content, taste, energy boost, cost, and convenience.
In terms of caffeine content, Monster energy drinks usually have a higher caffeine dose compared to other well-known energy drink brands, making them a potent choice for those in need of a quick energy surge.
When it comes to taste, Monster drinks come in a variety of flavors, guaranteeing you'll find one that tantalizes your taste buds. As for energy boost, Monster drinks have proven to deliver a fast and effective energy boost.
Regarding cost, Monster drinks are typically comparable in price to other popular energy drink brands. Convenience-wise, Monster drinks are widely available and easy to find. All things considered, when evaluating these critical factors, Monster energy drinks are a solid option for those seeking a quick energy boost.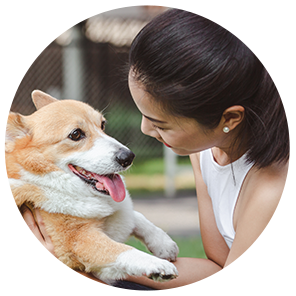 Hi, I'm Linda thanks for stopping by! We're so happy you're here. If you're a foodie and love to cook from home - you're in the right place..
LEARN MORE
Join the mailing list and receive our free newsletter!
Recipe Marker provides you with the best information about home cooking tips, recipes, ingredient substitutes and more. Check out our blog to see the latest articles.