12 Best Side Dishes for Seafood Boil (Updated 2023)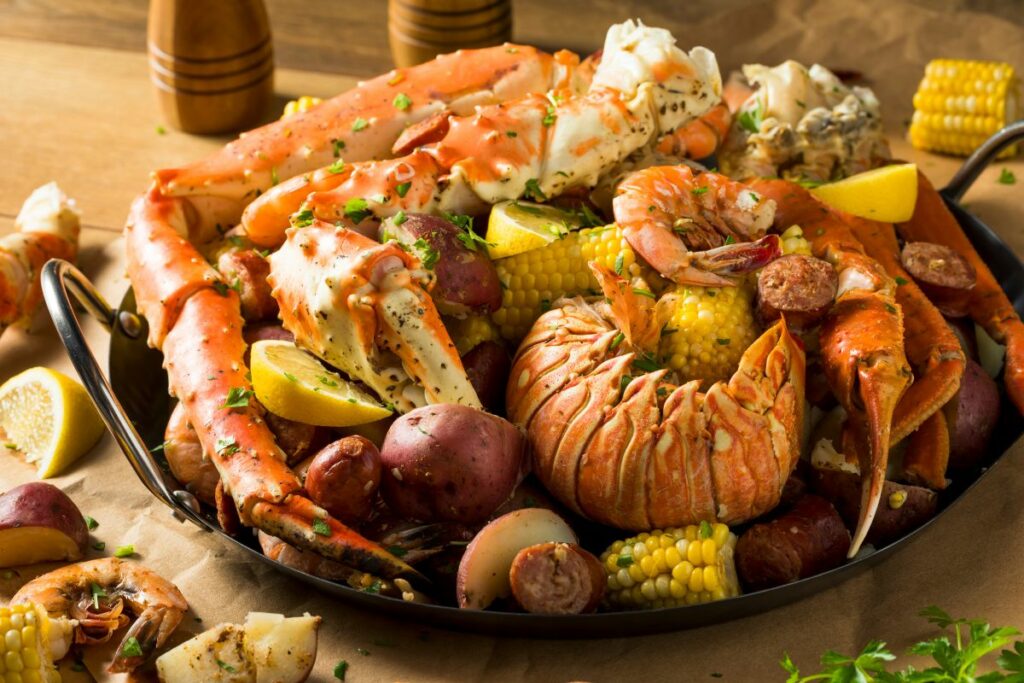 Are you wondering what goes well with a seafood boil? Stick around as we share a list of the most popular seafood boil side dishes in this article.
The seafood boil has undoubtedly been attempted at least once by every fan of seafood, especially at gatherings. It's the ideal meal to spread joy while sharing food from a pot and making others smile.
Given the variety of meat and vegetables, it contains, this dish is already a masterpiece. But when served with a complementary side dish, it tastes even better.
What should be served with a seafood boil, then? Let's look at some of the best sides for a seafood boil.
Best Side Dishes for Seafood Boil
1. Roasted Brussels Sprouts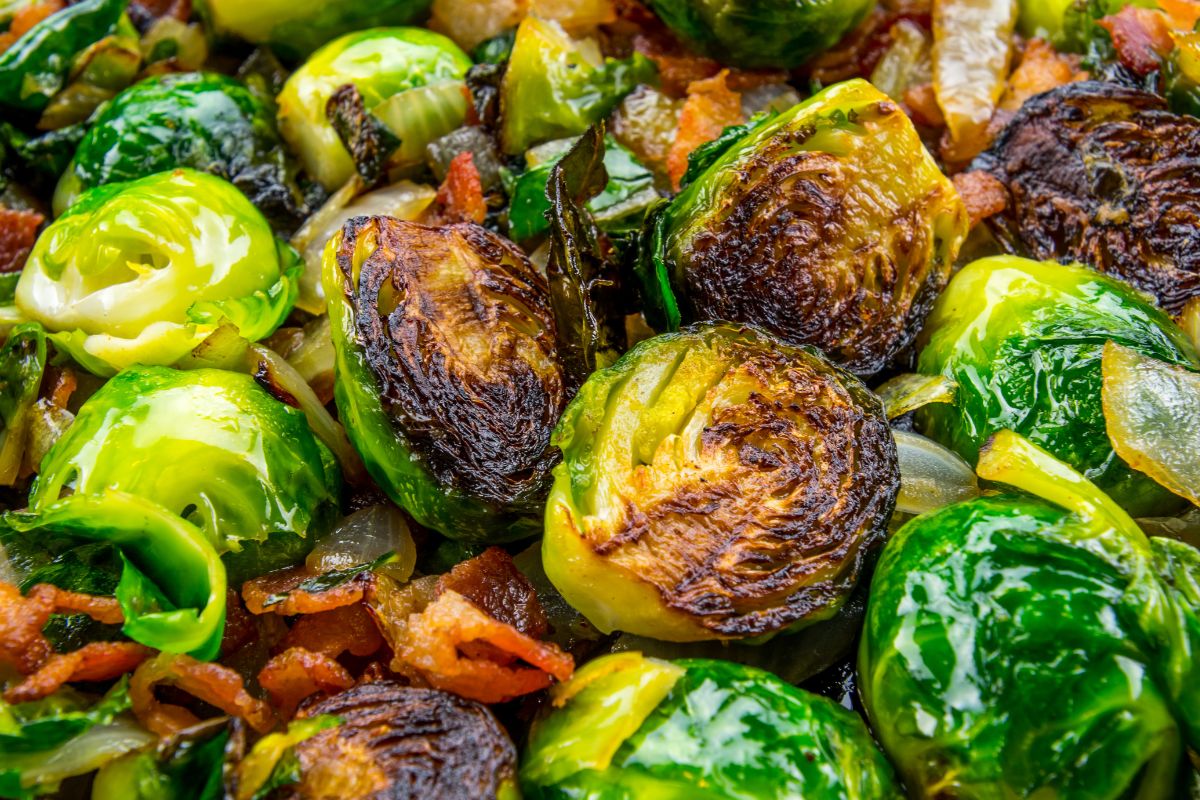 Roasted Brussels sprouts are typically served with Christmas or Thanksgiving meals as a festive and tasty side dish.
The potential of this recipe, though, makes it appropriate for a regular weekend supper as well.
They are the ideal side dish for any dinner that includes meat or fish; they are not merely a side dish.
They are also really simple to make; combine the ingredients, drop them in the oven, and roast!
2. Avocado Deviled Eggs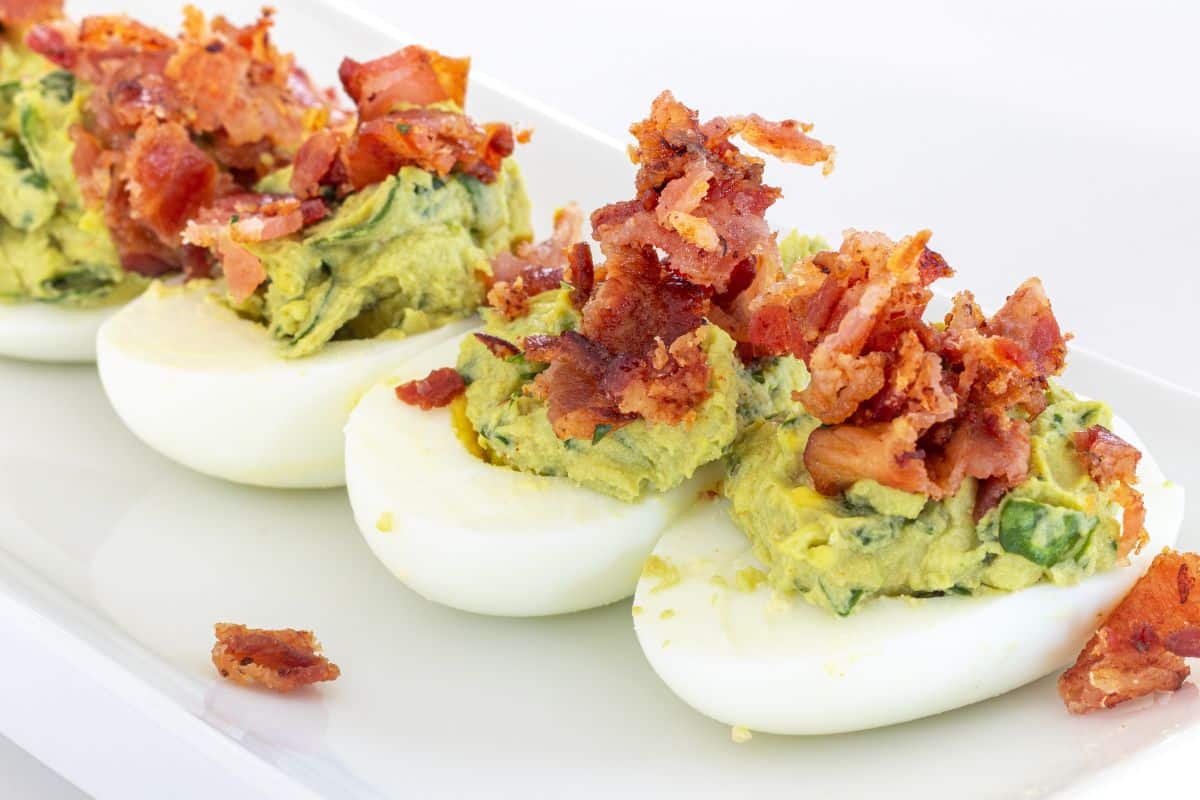 Are you hosting a weekend wrap party or a romantic night during the week? Deviled eggs with avocados look delectable, especially next to a seafood buffet.
They are delicious and packed with unique flavors, in addition to being healthful.
Try incorporating a tiny dollop of avocado oil mayo into the mixture for an even creamier variation.
3. Mashed Potatoes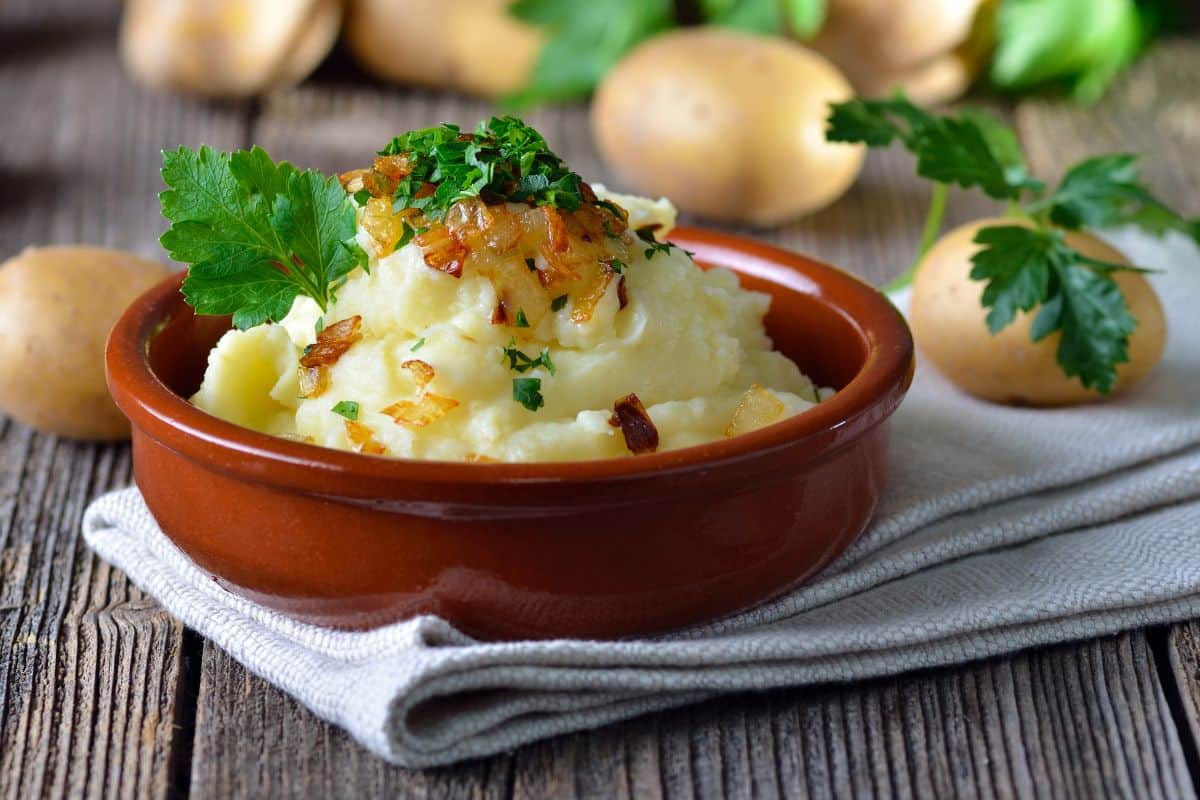 Indulging in mashed potatoes is standard practice at any event or gathering.
They feed a sizable number and are really simple to prepare.
Additionally, you can change its flavor by using coconut milk and a few other ingredients, such as apple cider vinegar and pesto.
It's a great approach to mixing things up, and I assure you that it works.
The aromatic flavor of the boiled shellfish blends perfectly with the smooth, creamy taste of the mashed potatoes.
4. Popovers
Let's keep it simple with Popovers, a fantastic option to serve with the seafood boil.
Popovers are airy puffed bread rolls formed from the egg batter and baked in a unique pan.
A muffin pan works perfectly if you don't have a popover baking pan. Make these popovers to eat with your hot Cajun seafood boil to soak up the last bits of sauce in the bowl!
You can top it with a blend of garlic, dried Italian herbs, and parmesan for a savory variation.
5. Sourdough bread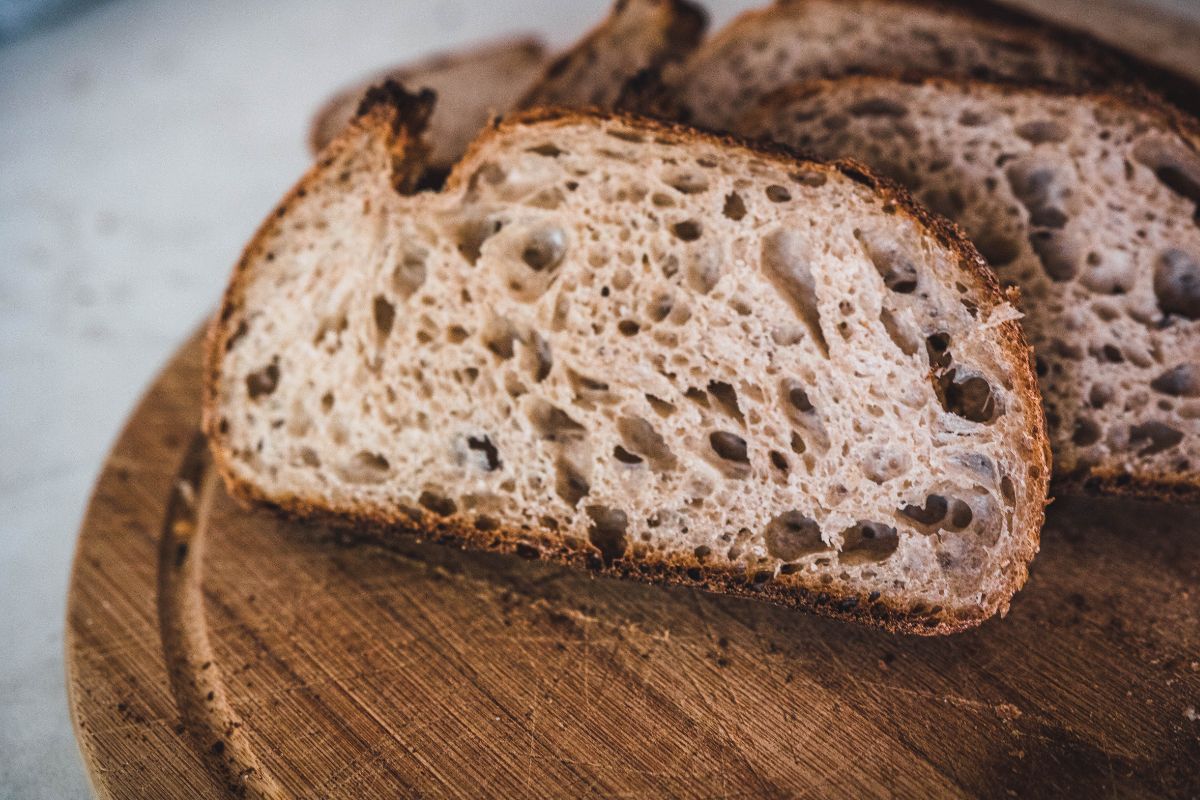 A loaf of sourdough bread is another side dish to serve alongside your seafood boil.
Sourdough is a healthy side dish option. It is known for its chewy texture and crisp crackly.
You can enjoy the succulent lobster, shrimp, and clams on your plate and mop them up with some crusty, tender sourdough bread.
The juices on your plate can also be cleaned up with corn hush puppies or cornbread.
6. Mac and cheese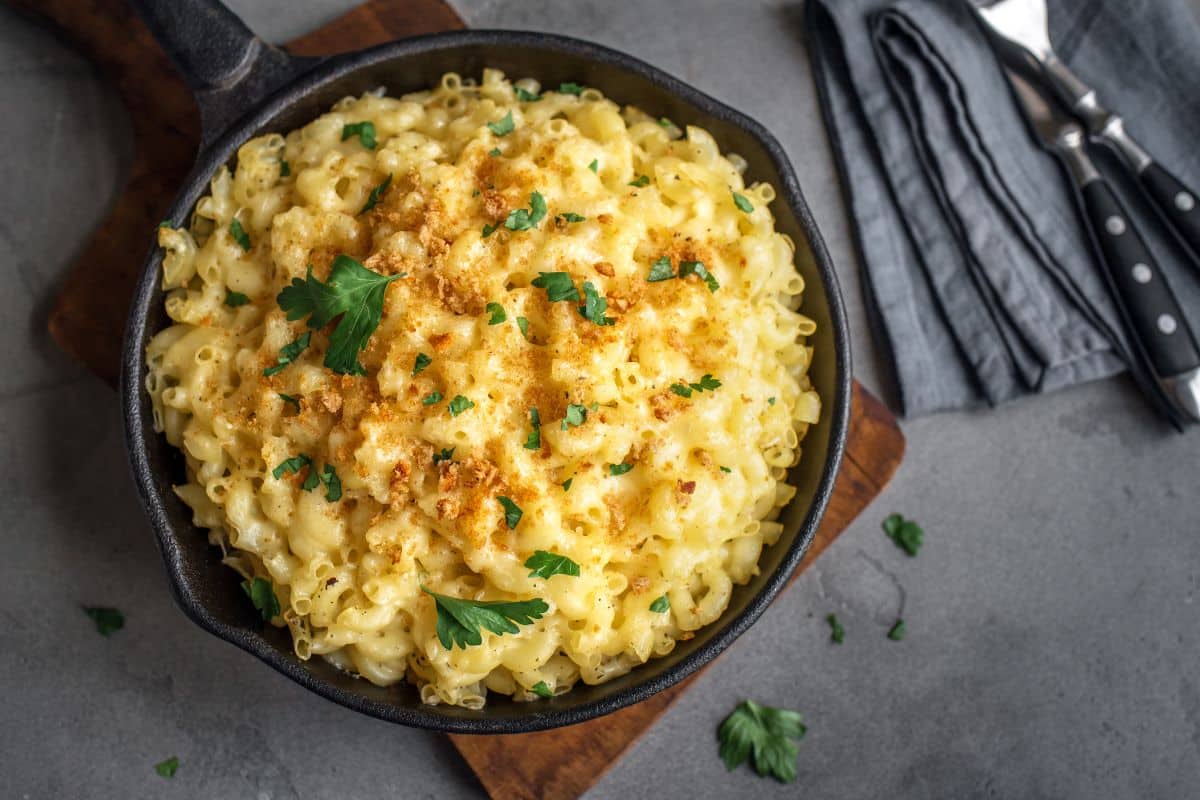 Why are macaroni and cheese so famous? What isn't to adore, after all? It's cheesy, gooey, creamy, and tastes just amazing!
Given that everyone will be delighted to see it on the table, it is the ideal meal for a large gathering with plenty of people.
Additionally, making homemade macaroni and cheese is a simple process. Cooking in a single pot takes no more than 15 minutes.
7. Potato Salad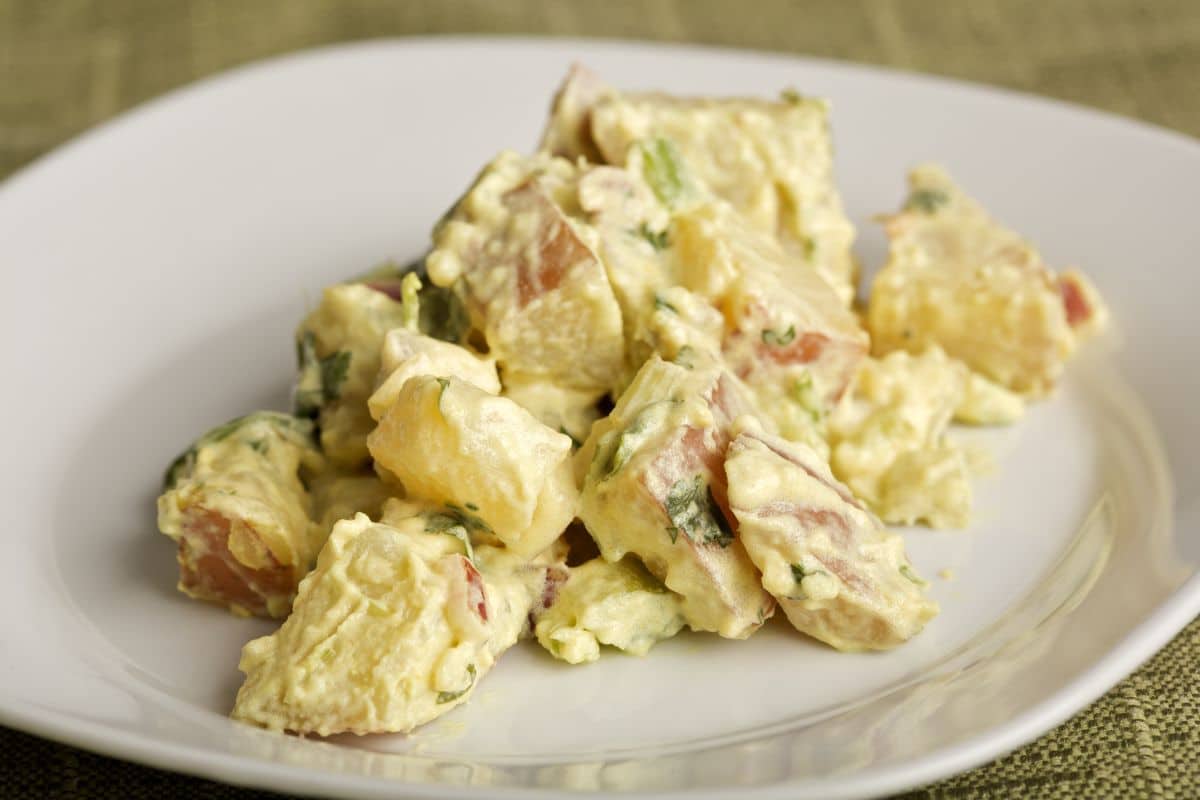 At a dinner table, the sight of seafood cooked with slices of corn, lemon, and sausages makes everyone's mouth wet.
But it will be exceptional if you serve it alongside a chilled potato salad.
The delicious shrimp and the creamy, lemony potato salad are perennial favorites.
With this recipe, you may prepare a more advanced pesto potato salad. Very excellent!
8. Baked Beans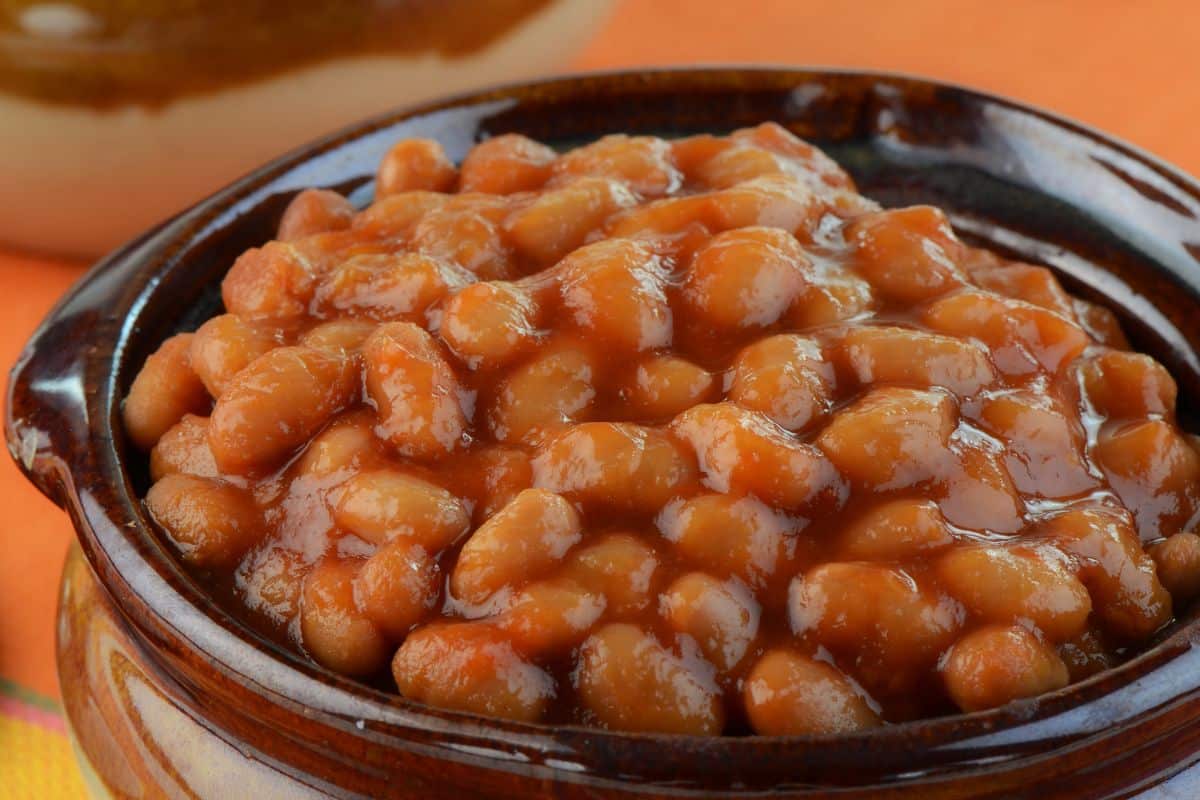 White beans are cooked slowly and gently in a meal called baked beans.
Garlic, onion, and some sour turmeric spice are used to season this dish, giving it a great kick.
Do you wish to alter the dish to your liking? Put some barbeque sauce or make it hotter by adding cumin or chili powder.
9. Garlic Parmesan Asparagus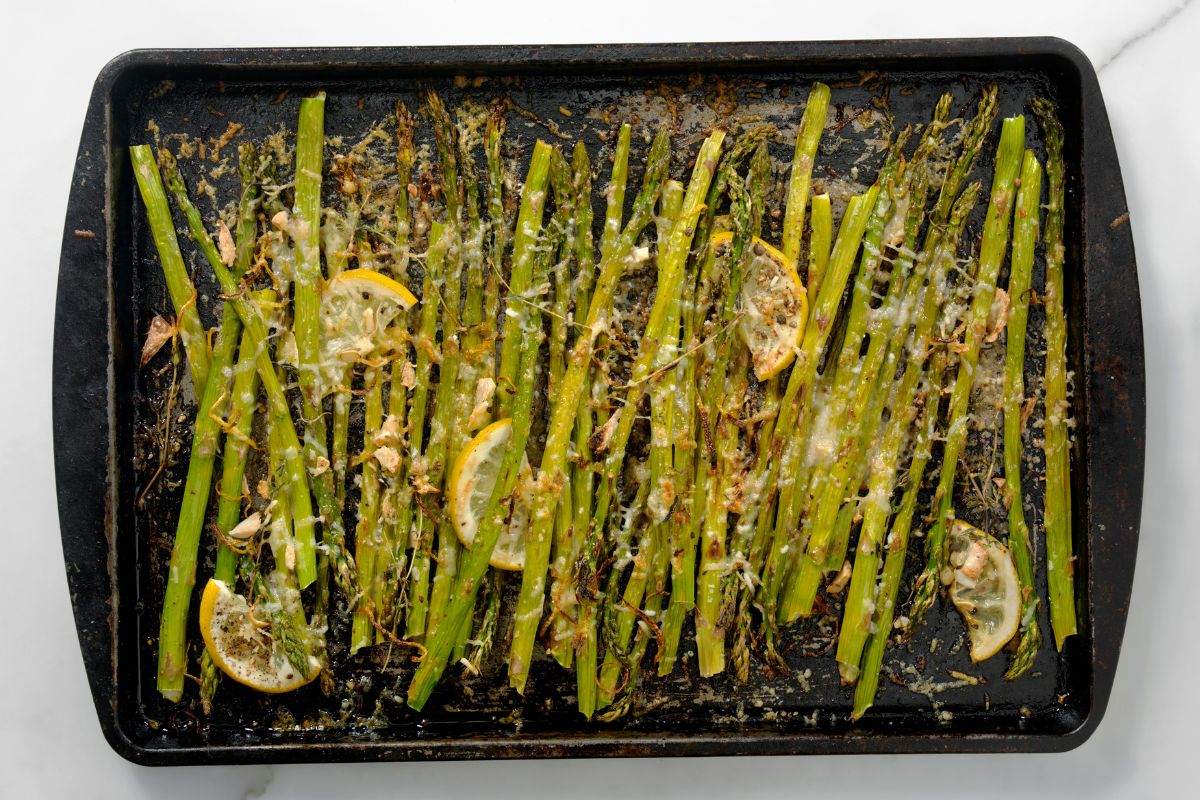 To a traditional Southern seafood boil, oven-roasted asparagus with garlic, parmesan, and lemon is a lovely addition.
For busy weeknights, it's one of the simplest side dishes.
Additionally, it is low-fat and low-carb, making it delicious and healthful.
Two garlic cloves are recommended to be added, but if you want yours to taste even more garlicky, feel free to quadruple that amount!
10. Vegetable Skewers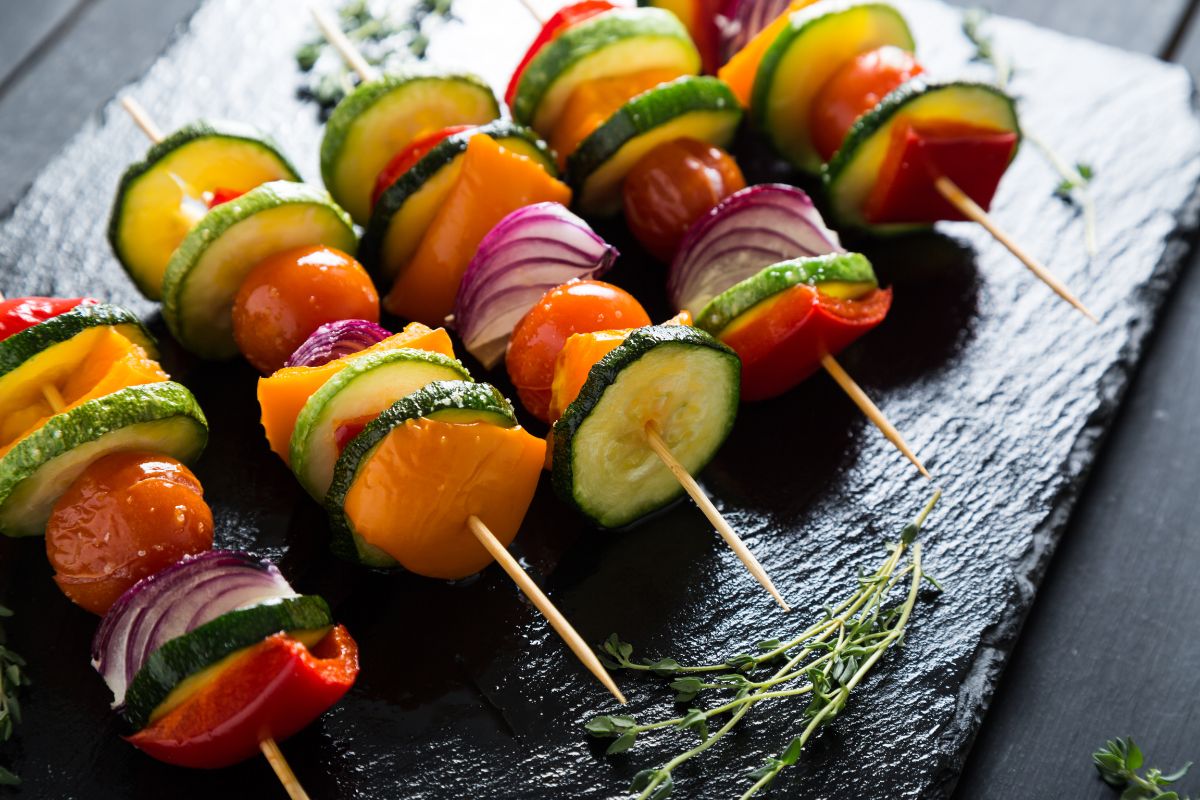 A fun method to guarantee that everyone receives one of their five-a-day is with vegetable skewers.
They are simple to prepare ahead of time, and you may prepare a range of selections to satisfy even the pickiest eaters.
They'll also look fantastic on the platter next to your seafood medley.
Before serving, drizzle some of the butter you're using for the shrimp boil on your skewers.
11. Hushpuppies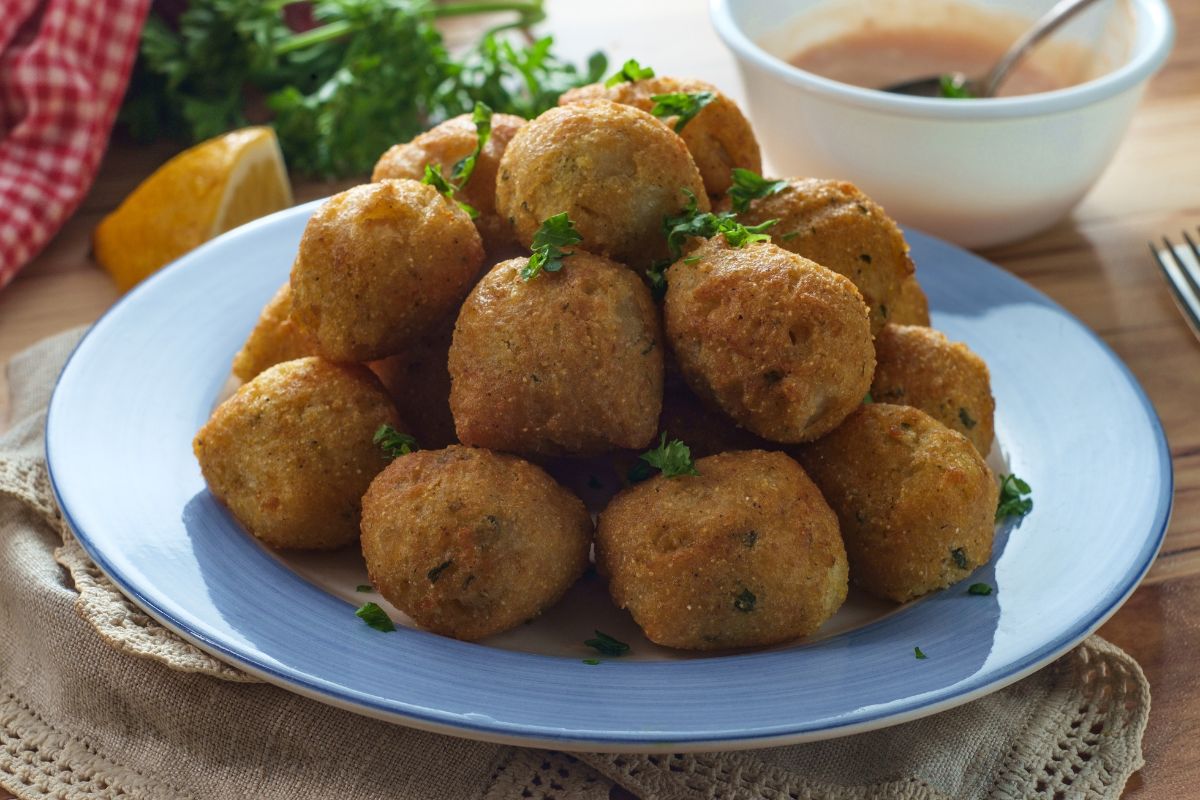 Hushpuppies are a traditional side dish for any meal in the South (and seafood boil is no exception).
You'll need to get out a sizable, deep pot to fry them. However, the outcome is worth it: savory, sweet dough balls with a flaky texture.
Hushpuppies will definitely be a hit with any dish you're serving, especially the seafood boil.
12. Rice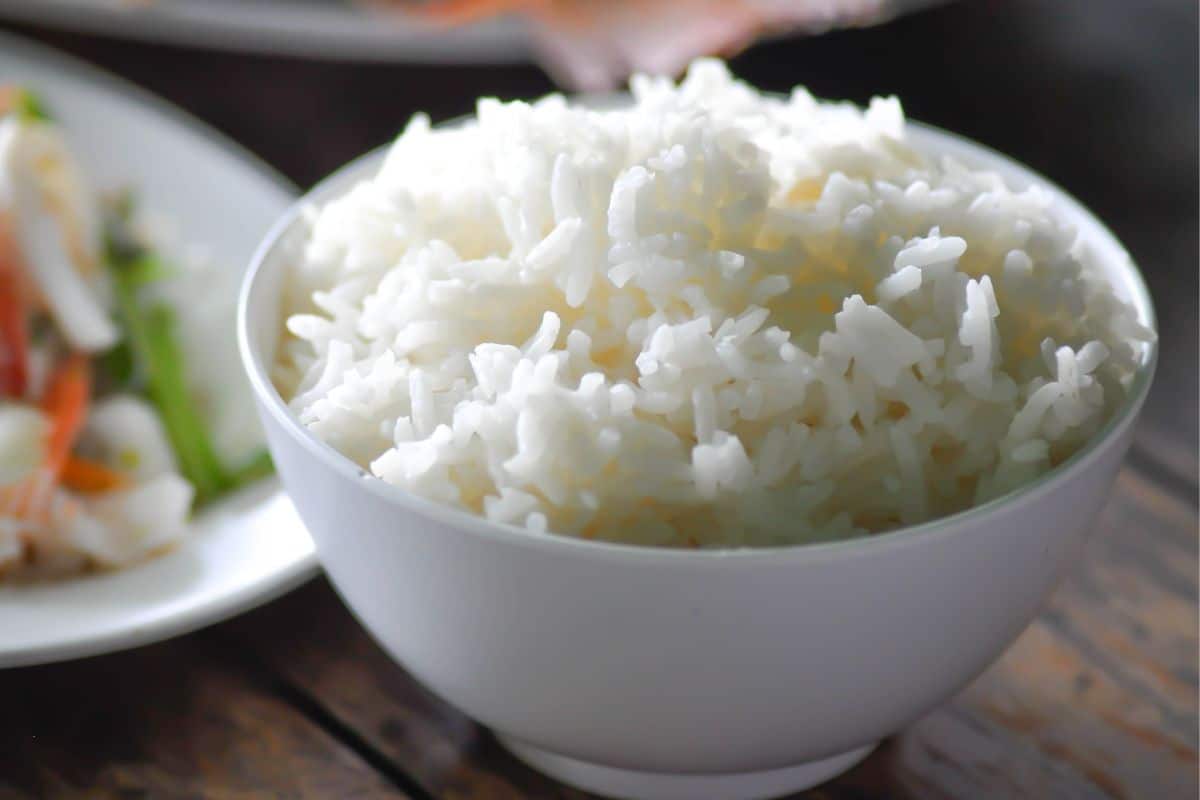 A seafood boil can qualify as a complete supper on its own. However, a great bowl of rice should do the trick if you're looking for a side dish to help you fill up.
Additionally, rice need not be monotonous.
You may make a simple yet delicious side dish by cooking it in a broth that contains some other tastes, like herbs, instead of just cooking it in plain water.
Final Words
These side dishes for a seafood boil are now yours to choose from.
You'll have many options available when you have visitors over. You can always make a side dish that suits your tastes; that much is certain.
Once in the kitchen, the food you prepare belongs to you. Make sure to try each of these best side dishes to find out which one you prefer.
Print
12 Best Side Dishes for Seafood Boil
Check out these great Side Dish Recipes for Seafood Boil that have been shared on Pinterest.
Author:
Prep Time:

5 minutes

Cook Time:

10 minutes

Total Time:

15 minutes

Yield:

1 serving

Category:

Sides

Method:

Cooking

Cuisine:

Side Dish
Instructions
Click on each link above to view the pin and recipe.
Obtain all the necessary ingredients to make the recipe.
Follow the steps to create your side dish.
Enjoy your delicious meal =)
Nutrition
Serving Size:

1 serving

Calories:

77

Sugar:

0.4 g

Sodium:

2237.2 mg

Fat:

6 g

Saturated Fat:

1.3 g

Unsaturated Fat:

0 g

Trans Fat:

0 g

Carbohydrates:

2.5 g

Fiber:

1.1 g

Protein:

3.5 g

Cholesterol:

93.9 mg
Keywords: Best Side Dishes for Seafood Boil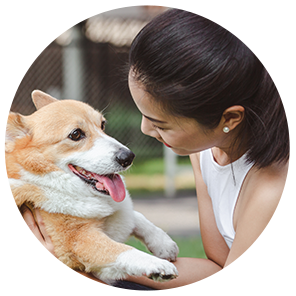 Hi, I'm Linda thanks for stopping by! We're so happy you're here. If you're a foodie and love to cook from home - you're in the right place..
LEARN MORE
Join the mailing list and receive our free newsletter!
Recipe Marker provides you with the best information about home cooking tips, recipes, ingredient substitutes and more. Check out our blog to see the latest articles.