Popular Foods That Start With the Letter B (updated 2023)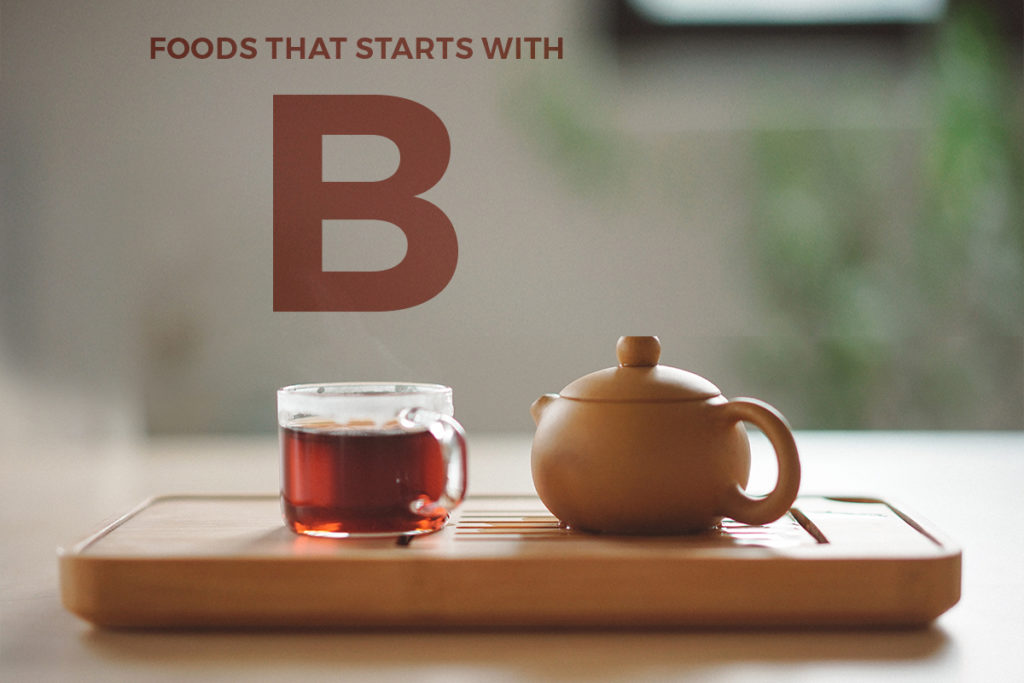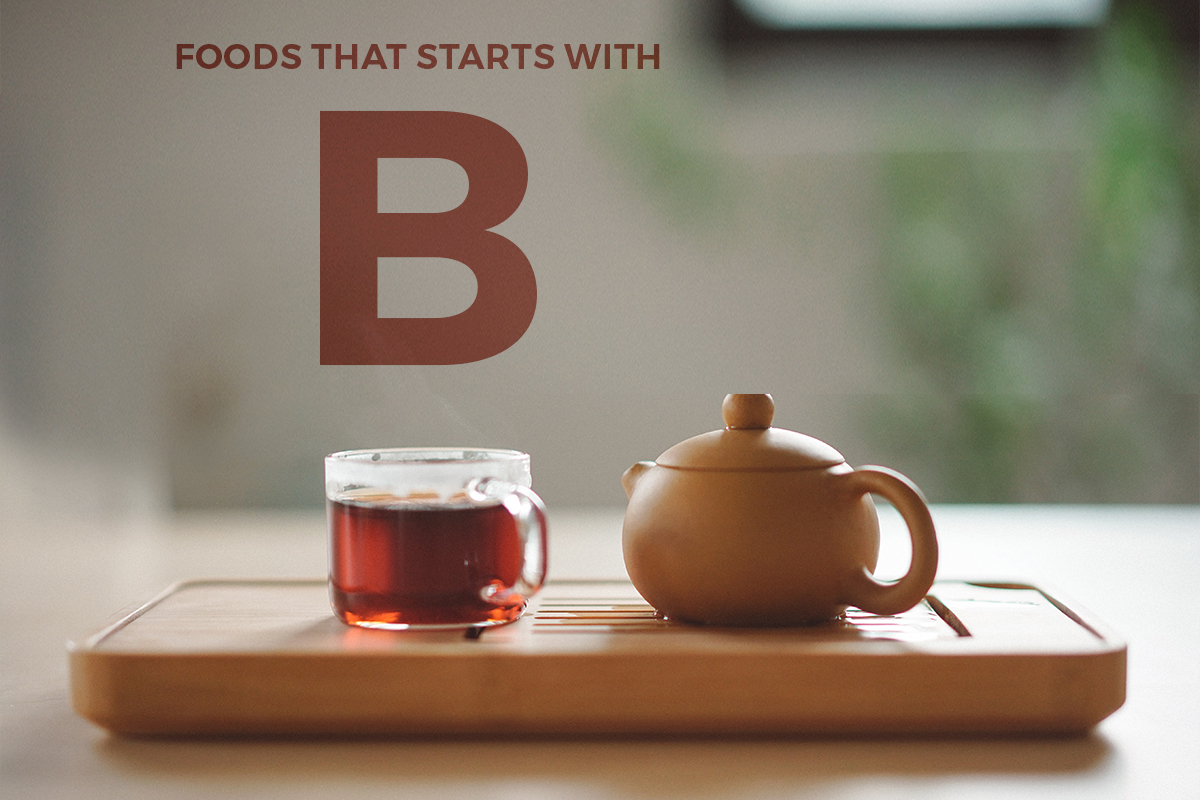 In this article, we will explore some foods that start with the letter B.
Those keen on expanding their culinary knowledge often go to outrageous lengths to familiarize themselves with different types of food.
One of the most basic methods of doing this is by exploring food items by going through the alphabet.
If you've thought about this method, you've likely already started your journey with foods that start with A.
Now, with foods that start with B, you may encounter creative roadblocks on the way to finding new and exciting ingredients.
For those interested in an immersive culinary journey of foods that start with B, look no further.
This list will get you further acquainted with the second letter of the alphabet.
Popular Foods that Start With B
1. Baba Ganoush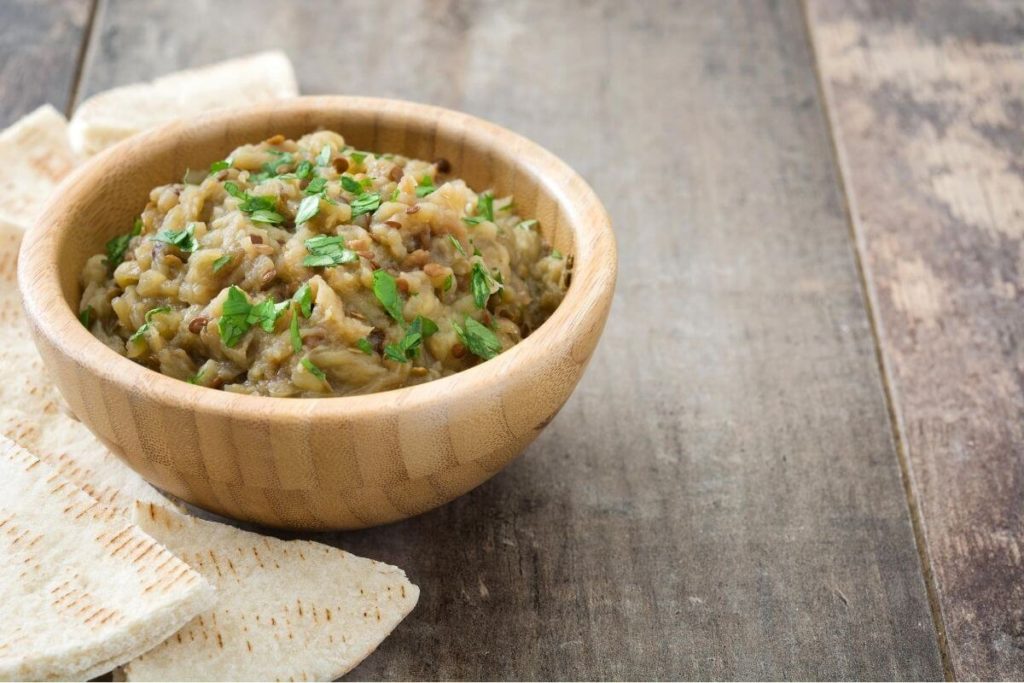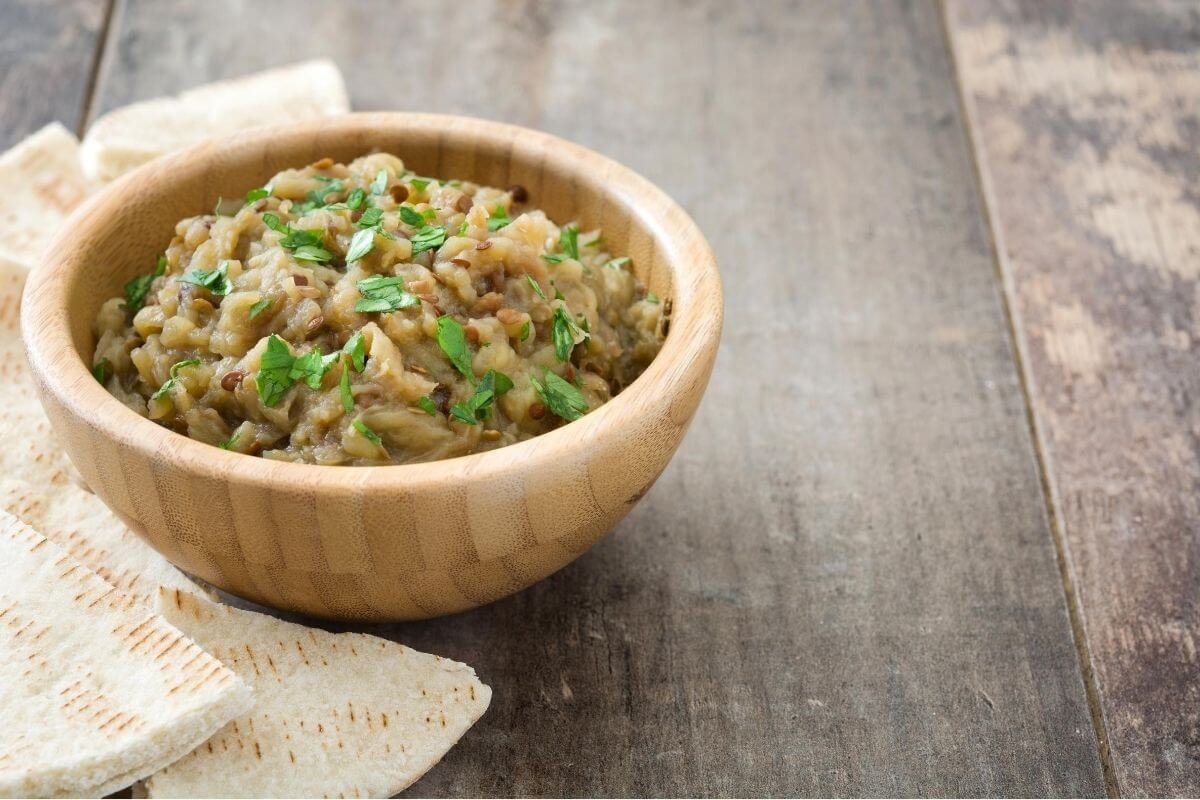 Baba ganoush, otherwise called baba Ganouj, is a Middle Eastern vegetable dip made out of eggplant.
The phrase baba ganoush literally translates to "spoiled dad," a saying which seems to embody your journey to cloud 9 once you've tasted this creamy and luscious dip.
This dip is popular in Arab and Middle Eastern countries and is often referred to as eggplant salad.
Apart from eggplants, it contains tahini or sesame seed paste, garlic, lemons, cumin, olive oil, and other herbs and spices. It normally comes with pita bread, crackers, chips, and even veggies.
2. Barley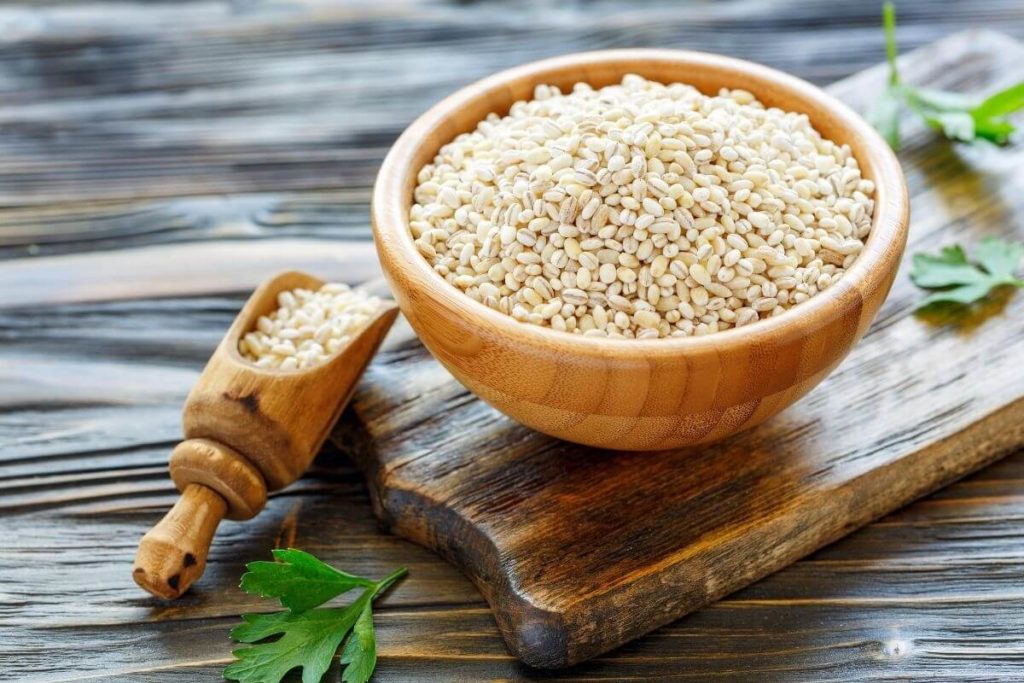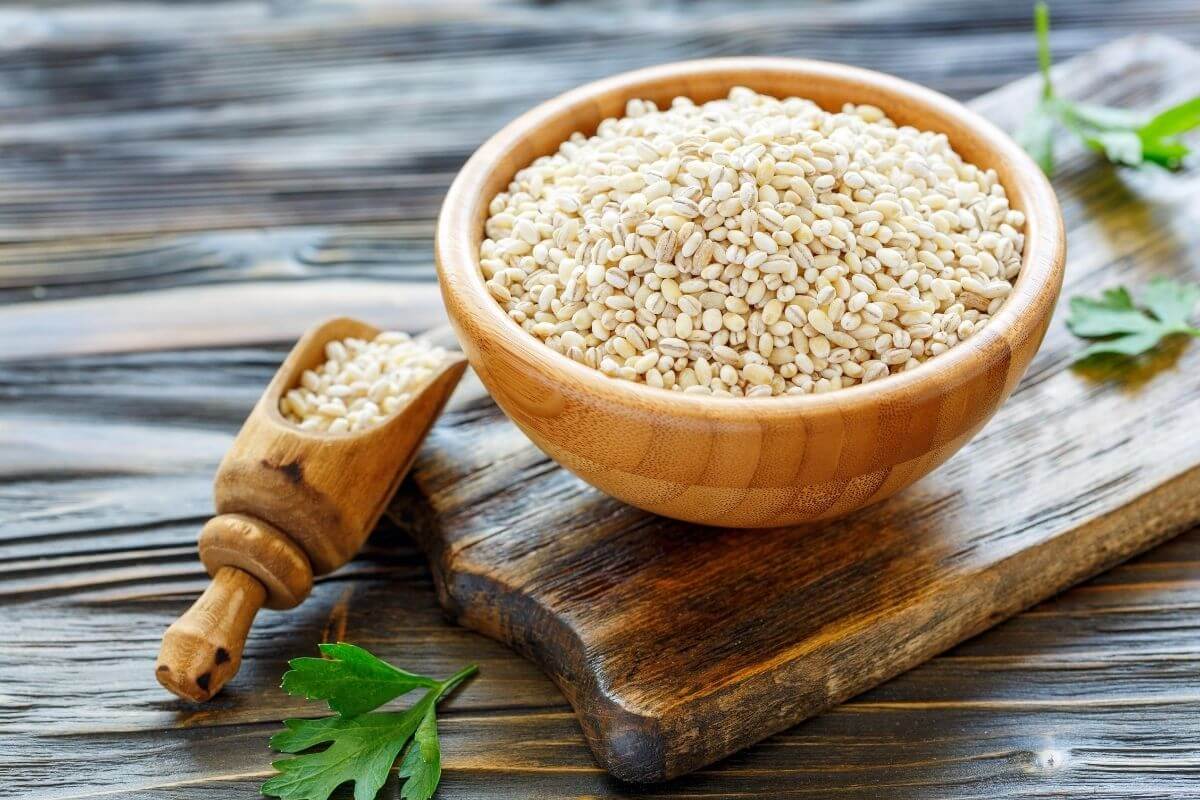 If you love drinking tea, you might know that barley is often used for making this healthy drink.
You will find barley tea prominently in Asian countries such as Korea, Japan, and even China.
Barley is a type of cereal grain.
Due to its versatility, you can use it in a variety of ways, such as making bread, stews, and even beer.
It has many nutritious benefits including providing fiber, potassium, folate, iron, and B vitamins, supporting cardiovascular functions and heart health.
Cooked barley takes on an interesting taste, with its grains bearing a slightly chewy texture and imparting a mild nutty flavor.
Because of its subtle taste, barley serves as the perfect foundation for a number of dishes such as stews, porridges, and salads.
3. Bay Leaves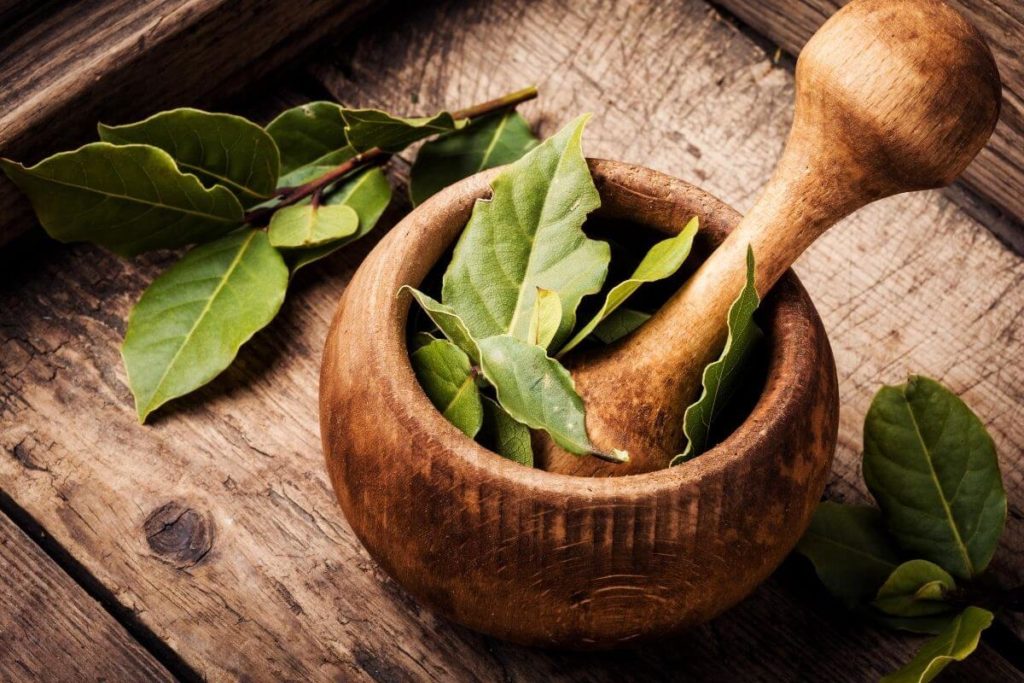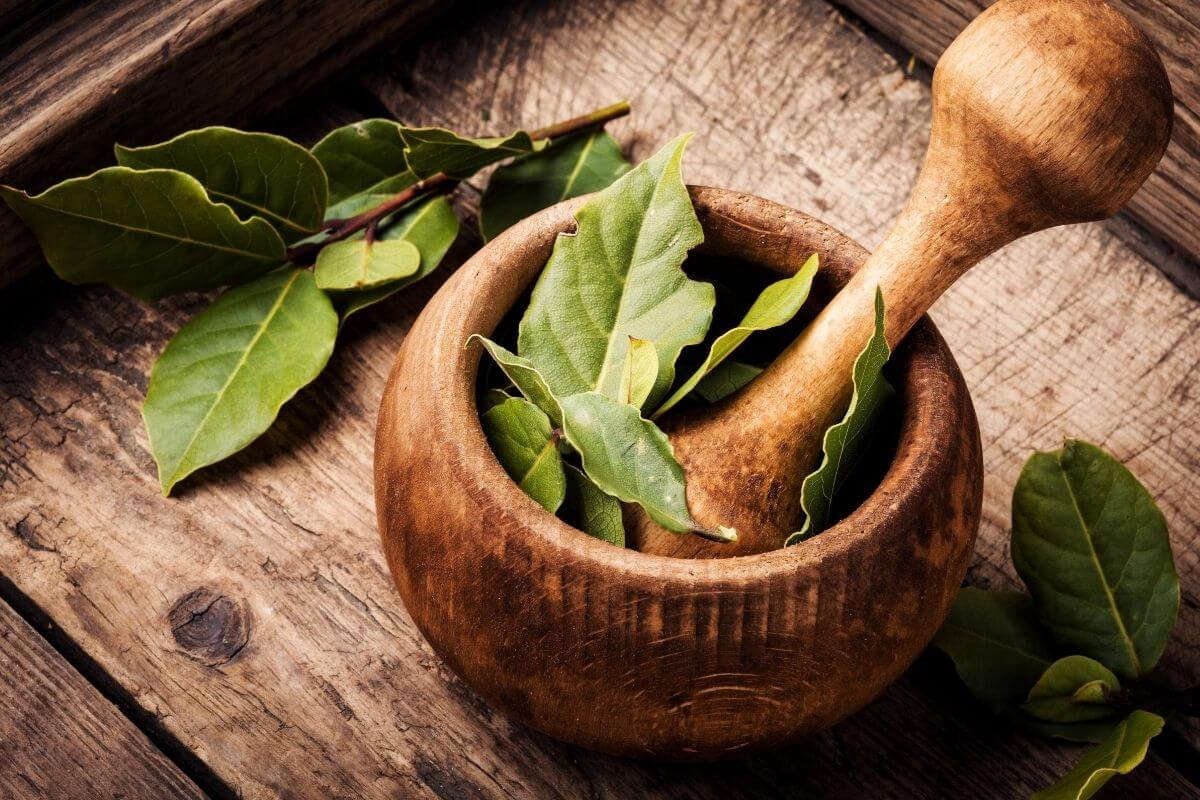 Bay leaves have become controversial over the years, primarily because many do not understand what these leaves do for their food.
However, bay leaves provide specific flavoring. An herb from the laurel tree, it adds fragrance and depth to dishes.
In stews, soups, and sauces, bay leaves coax flavors from other ingredients in the mix.
It is said that bay leaves are one of the most used herbs in the world and their scent and flavor are a cross between oregano and thyme.
4. Brussels Sprouts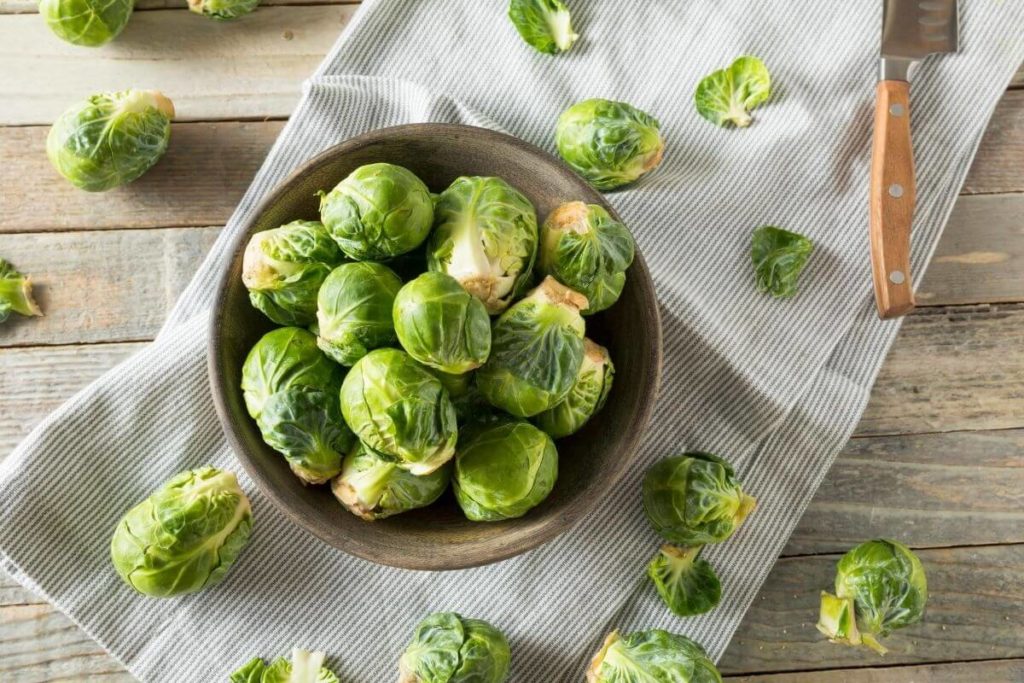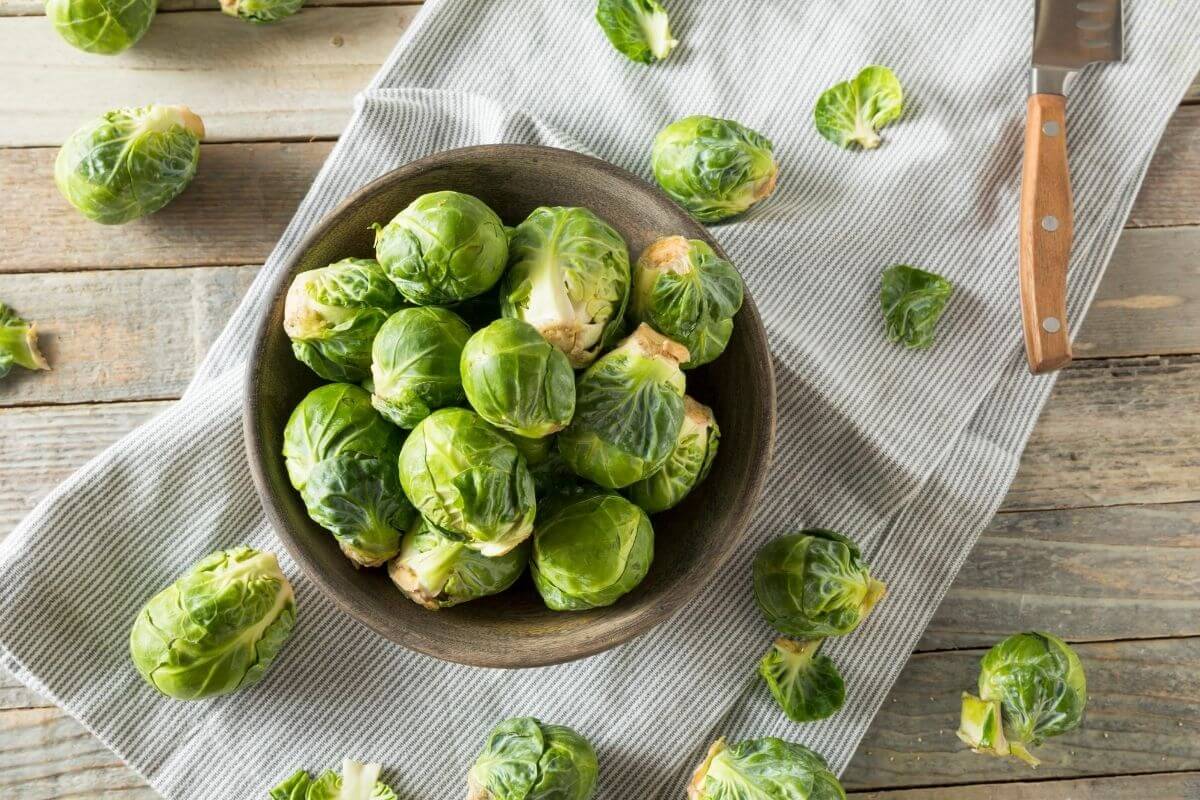 Brussels sprouts are very similar to cabbages, only they are quite a bit smaller.
This type of vegetable often gets a bad rep for its slightly bitter taste, especially from kids who despise eating their greens.
Brussels sprouts get their name because they were initially grown and cultivated in Belgium during the 16th century.
They contain high levels of vitamins A and C, as well as great sources of iron.
You can cook or bake them with bacon or other saltier or savory foods such as pork, chicken, or beef.
They also pair well with slightly acidic ingredients such as vinaigrettes or lemons which take away their strong herbal or vegetal taste.
5. Beef Wellington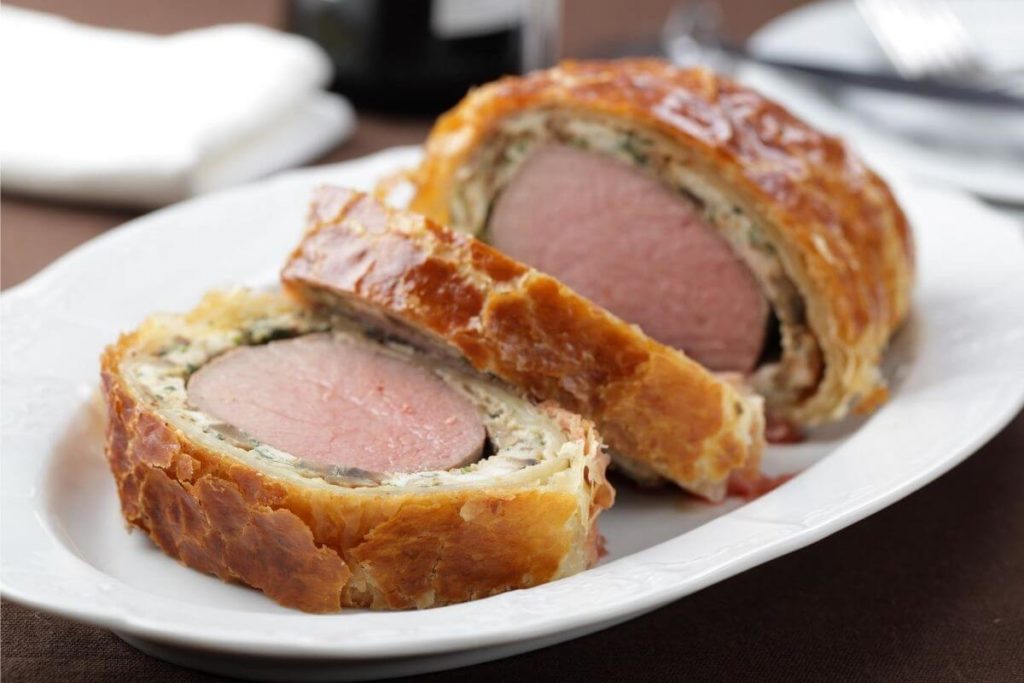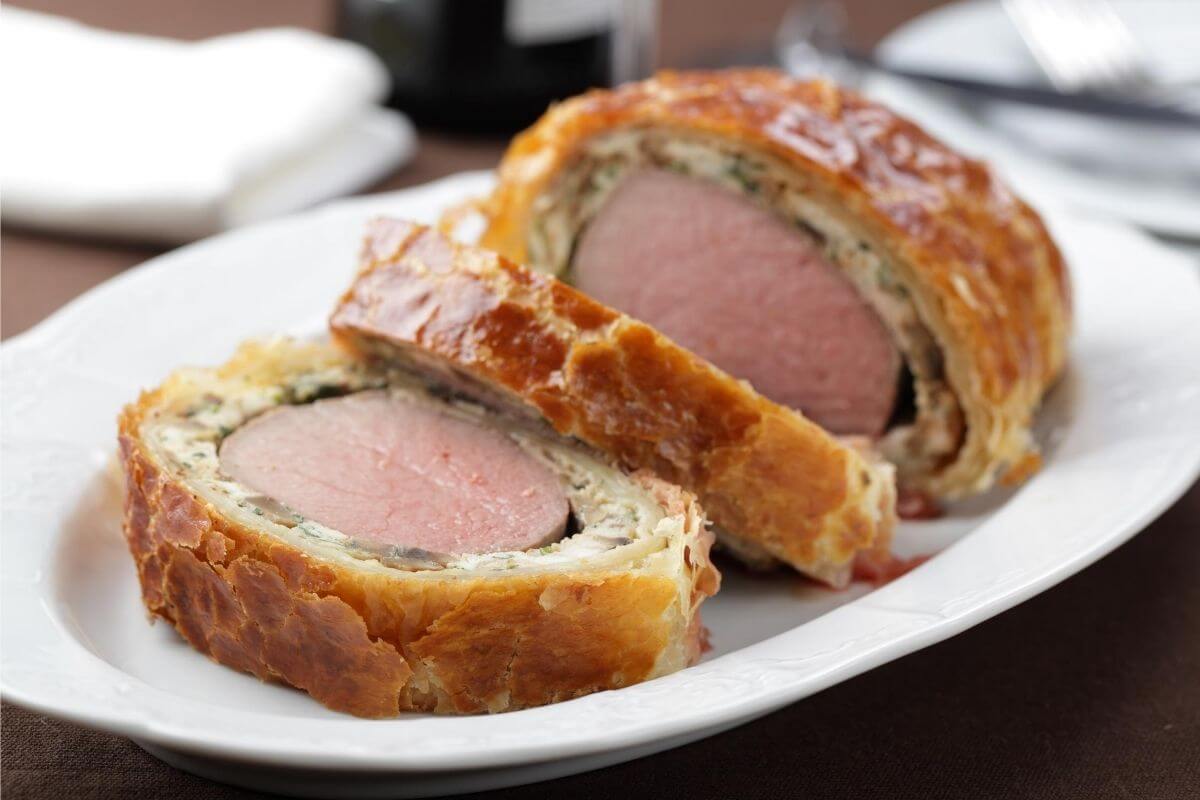 Fans of Gordon Ramsey will certainly remember Beef Wellington.
After all, the hot-headed chef has quickly lost his temper from both raw and overcooked Wellington.
Beef Wellington is a type of beef dish made of tenderloin wrapped in pate, duxelles (a mixture of finely chopped mushrooms), parma ham, and puff pastry and then cooked to perfection.
Prior to baking in the oven, you must first sear the beef, with mustard brushed all over, to lock in the juices.
This English cuisine holds the namesake of the first Duke of Wellington, Arthur Wellesley.
Beef Wellington often makes an appearance at fancy dinners with an equally tasty sauce served as an accompaniment.
If you need a great meal to serve on special occasions, this dish will certainly please diners. Just make sure you don't overcook the star of the show, the tenderloin.
The Bottom Line
Exploring food items that start with B has certainly become easier with this list in your arsenal.
In no time, you'll become more acquainted and adventurous with your food choices and expand your food vocabulary, especially foods that start with B.
Print
Foods That Start With B
Check out these great foods that start with B that has been shared on Pinterest.
Instructions
Click on each link above to view the pin.
Learn more about the ingredient.
Purchase the ingredient.
Add it to your recipe =)
Keywords: Foods That Starts With B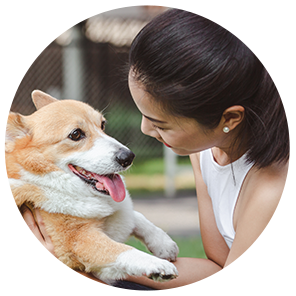 Hi, I'm Linda thanks for stopping by! We're so happy you're here. If you're a foodie and love to cook from home - you're in the right place..
LEARN MORE
Join the mailing list and receive our free newsletter!
Recipe Marker provides you with the best information about home cooking tips, recipes, ingredient substitutes and more. Check out our blog to see the latest articles.