Cornmeal Substitutes You Can Use in Cooking Recipes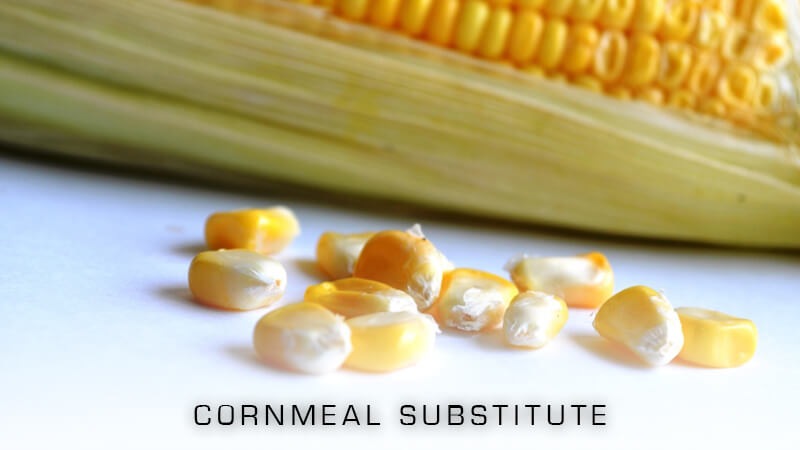 You have a lot of options to substitute cornmeal if you're running low at home. Skip the trip to the grocery and make your own cornmeal right in your kitchen.
Nothing compares to cookies and muffins for breakfast or afternoon tea. However, if you lack the ingredients, particularly cornmeal, baking and cooking can be a headache.
If you find yourself short on cornmeal, we have compiled a list of substitutes for you.
These substitutes are best to use because they embody the flavor and texture of cornmeal. Because this ingredient is versatile, you can use other corn-based ingredients to mimic its texture.
The Best Cornmeal Substitutes
Before using a cornmeal substitute, you need to understand the purpose of this ingredient in a particular recipe. Most of the time, you use cornmeal for its flavor or texture.
If your recipe requires cornmeal for its flavor, you can replace it with other corn products. On the other hand, if you need cornmeal for its texture, use an ingredient that has a similar texture.
Here are some of the best cornmeal substitutes:
1. Corn Grits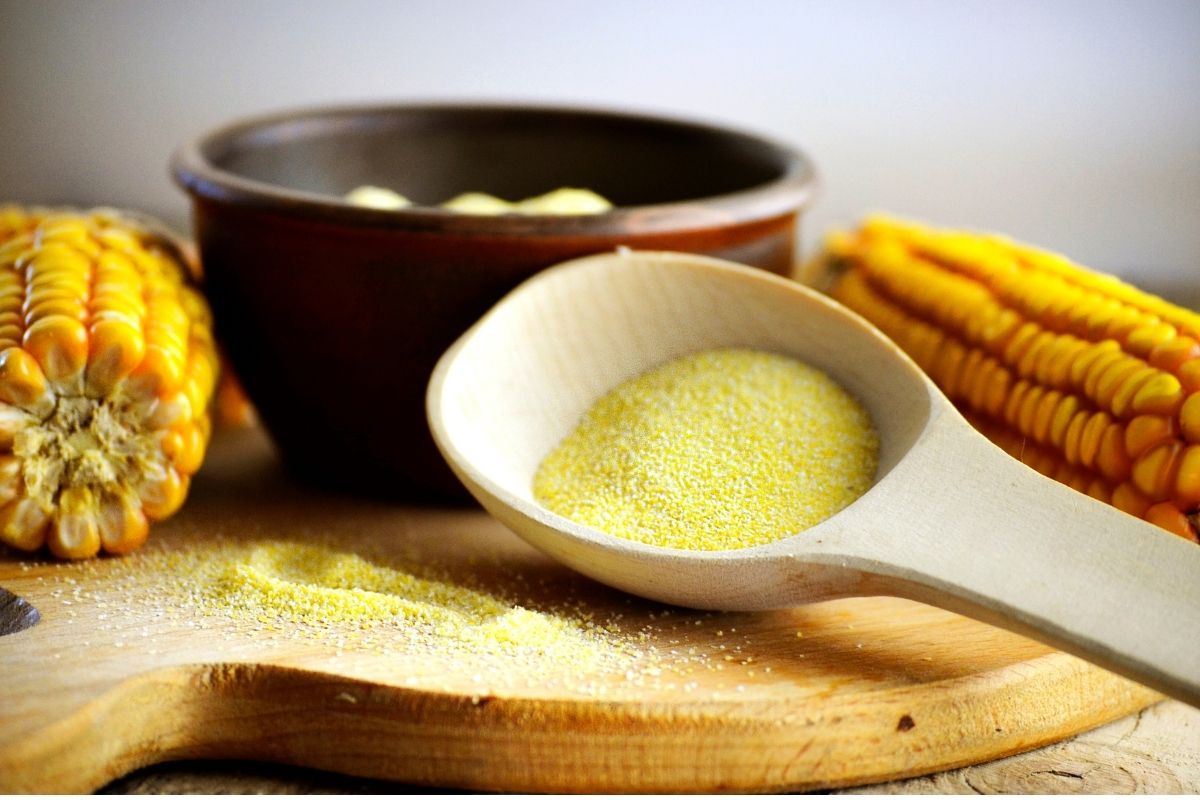 Need an almost identical substitute for cornmeal? There's no other ingredient that has a more similar taste and texture than corn grits.
Grits are ideal for both cooking and baking, the only problem is, they're coarser than cornmeal. To get fine grain, you can ground the grits for a bit until you reach the desired texture.
2. Polenta
Polenta is nothing but coarse ground corn available in different grades. It is considered a satisfying meal for Italians and is a great substitute for cornmeal.
Aside from taste, the texture is also versatile, with fine grains like flour. Polenta is just more expensive than cornmeal, but if you have some at home, it's a great substitute.
3. Ground flaxseed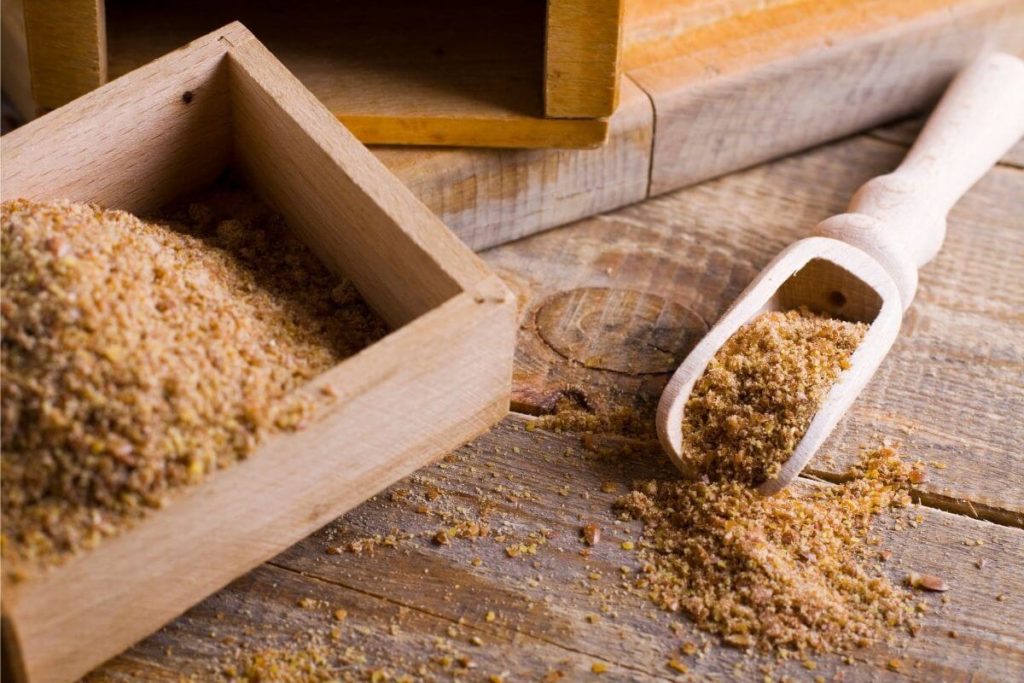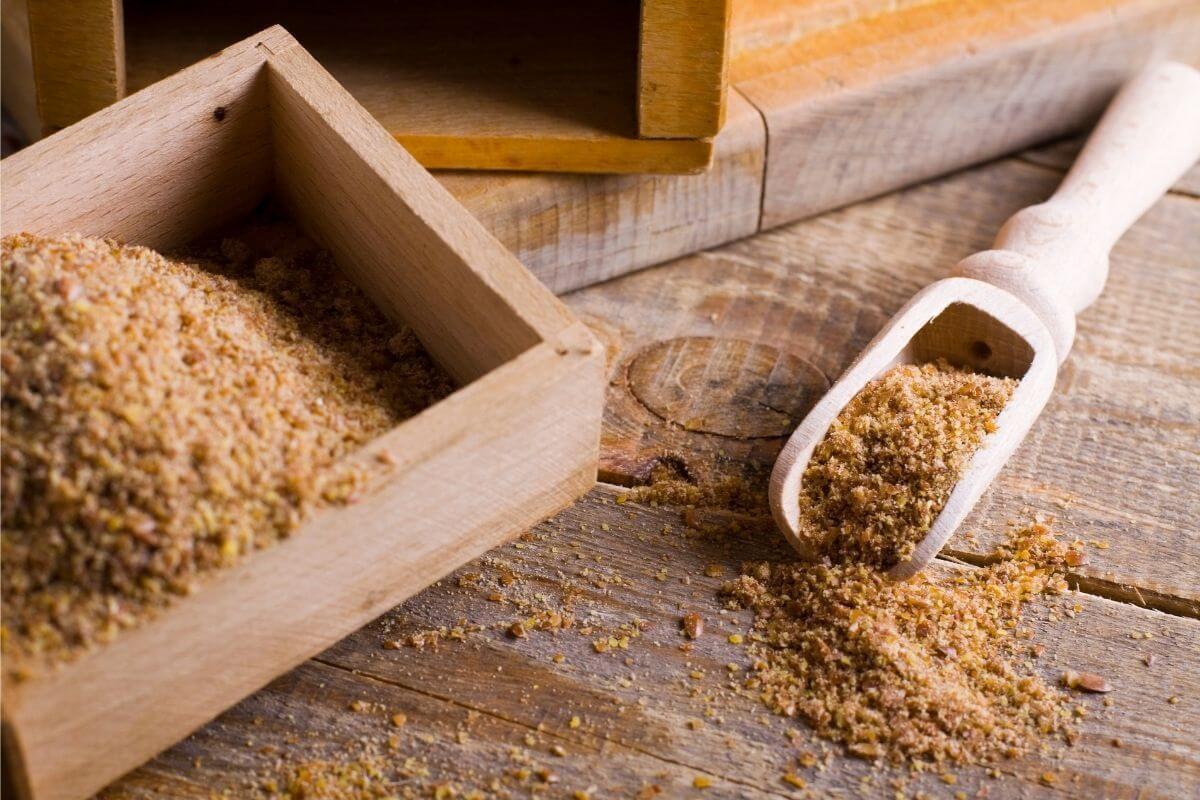 For people who have corn allergies, the best substitute for cornmeal is ground flaxseed. Texture-wise, ground flaxseed is similar to cornmeal but can taste a bit bitter. Simply add a sweetener to balance out the taste.
4. Corn flour
If you only need the flavor of cornmeal for a particular recipe, then cornflour is a good alternative. Because this ingredient has finer grain, it will not provide the texture needed for other recipes. Try using this sprinkled on your bread pan for added flavoring when making cornbread.
5. Semolina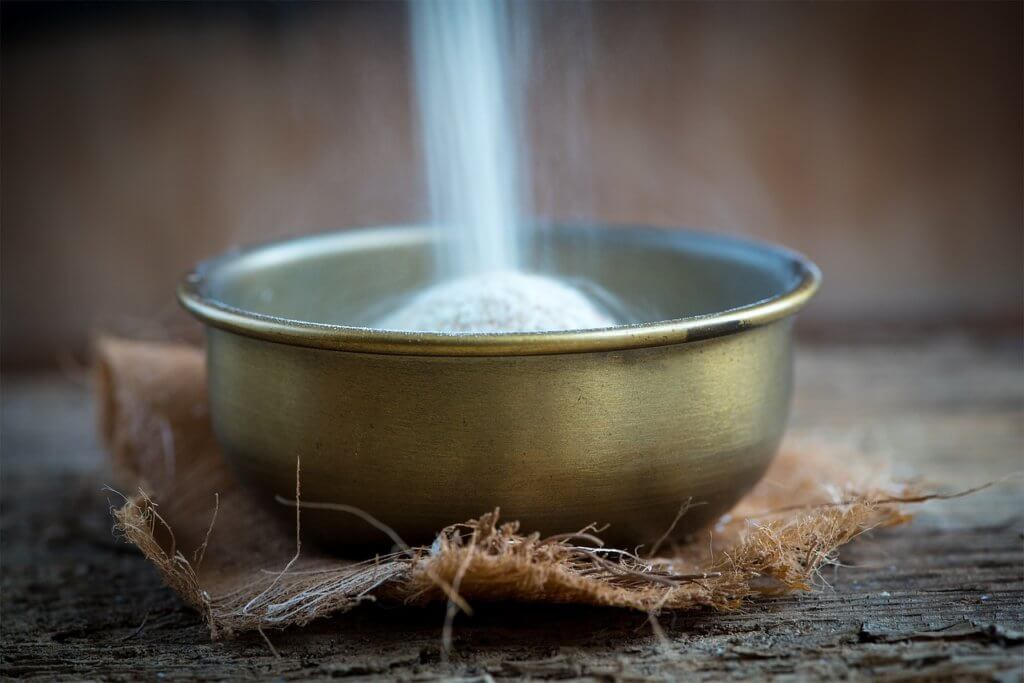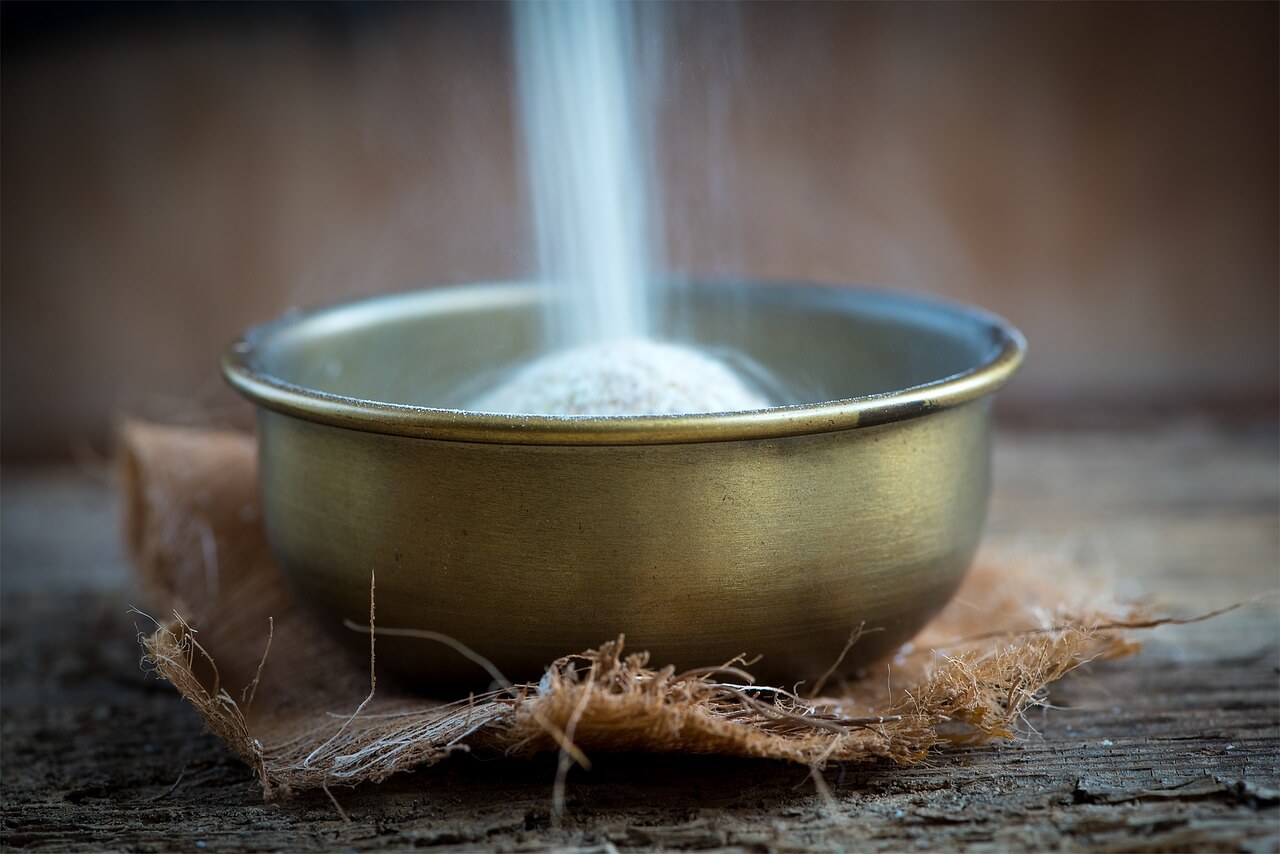 If the texture is what you need for a recipe, then semolina and breadcrumbs can do the trick. You can always add corn powder to get the flavor. Tapioca, multigrain cereal mix and rice flour can also be substituted. Take note that these will only work for some recipes.
What Is Cornmeal?
Derived from corn, this ingredient is packed with nutrients like carbohydrates. Aptly named, cornmeal comes from corn kernels, just like cornflour. The only difference is cornmeal has larger grains than its flour counterpart.
Cornmeal's grains are about 300 to 600 micrometers, compared to cornflour with grains around 600 micrometers.
Usually, cornmeal is used in baking to achieve a cake-like texture. There are also people who use this ingredient for pancakes, fish dishes, and vegetables.
Homemade Cornmeal
It is also easy to make cornmeal substitutes at home if you have corn kernels or unprocessed popcorn kernels. Homemade cornmeal has more nutritional quality compared to processed.
You just need to dehydrate the corn using a dehydrator and repeatedly grind the corn with a mill, food processor, or even a blender.
Repeat the process of grinding until the desired texture is achieved. Dehydrating will only take about 12 hours. You can stock up on this ingredient so you have something to use for baking and cooking.
Cornmeal Recipes
Aside from bread and pancakes, there are more recipes you can make with cornmeal or its substitutes mentioned above.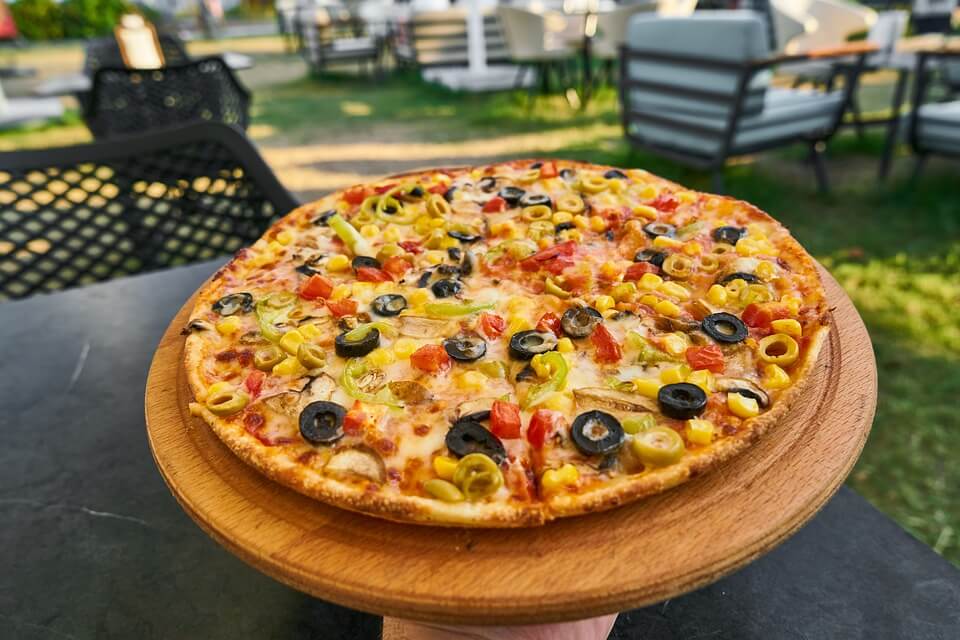 Cornmeal Chocolate Chip Cookies
This recipe is made special with cornmeal. You can use cornflour as a substitute for the cornmeal in this recipe. Use the cornflour for the dough and add chocolate chips to balance out the flavor.
Chicken Stew with Cornmeal
Rainy days call for hot and filling soups. The next time you make a simple chicken stew, add cornmeal dumplings for more nutritional value. In making the cornmeal dumplings, you just need to mix cornflour, cheese, baking powder, and pepper. Drop the dumplings into the soup and bring it to a simmer.
Cornmeal Pizza
For a fun night with friends and family, why not make some pizza? This time, use cornflour for the dough to make it healthy and flavorful. Corn flour can taste great with toppings like cheese and meat.
Bottom Line
Cooking with cornmeal is fun and nutritious, but there are a lot of cornmeal substitutes you can use.
The next time you cook, make use of the ingredients mentioned here to get the same texture and flavor of cornmeal.
5 Best Cornmeal Substitutes
Check out these great substitutes for Cornmeal that have been shared on Pinterest.
Instructions
Click on each link above to view the pin.
Learn more about the ingredient.
Purchase the ingredient.
Add substitute to your recipe =)
Keywords: Best Cornmeal Substitutes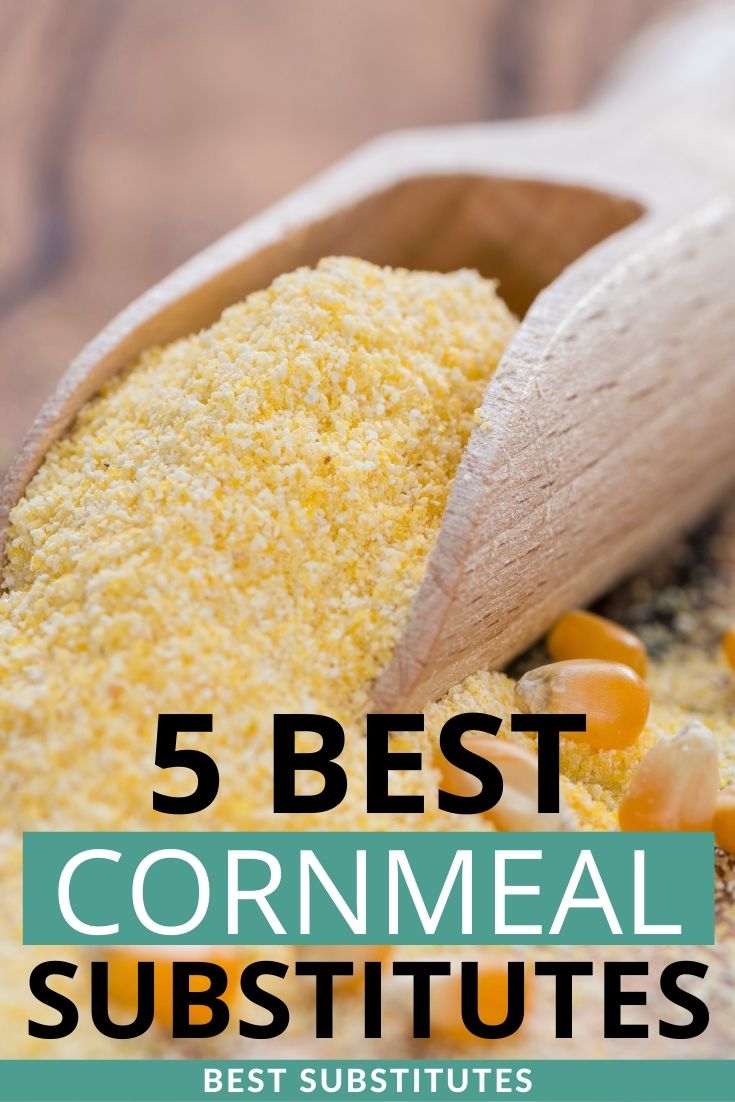 Hi, thanks for stopping by! We're so happy you're here. If you're a foodie and love to cook or bake - you're in the right place.
LEARN MORE
Join the mailing list and receive our free newsletter!
Recipe Marker provides you with the best information about home cooking tips, recipes, ingredient substitutes and more. Check out our blog to see the latest articles.